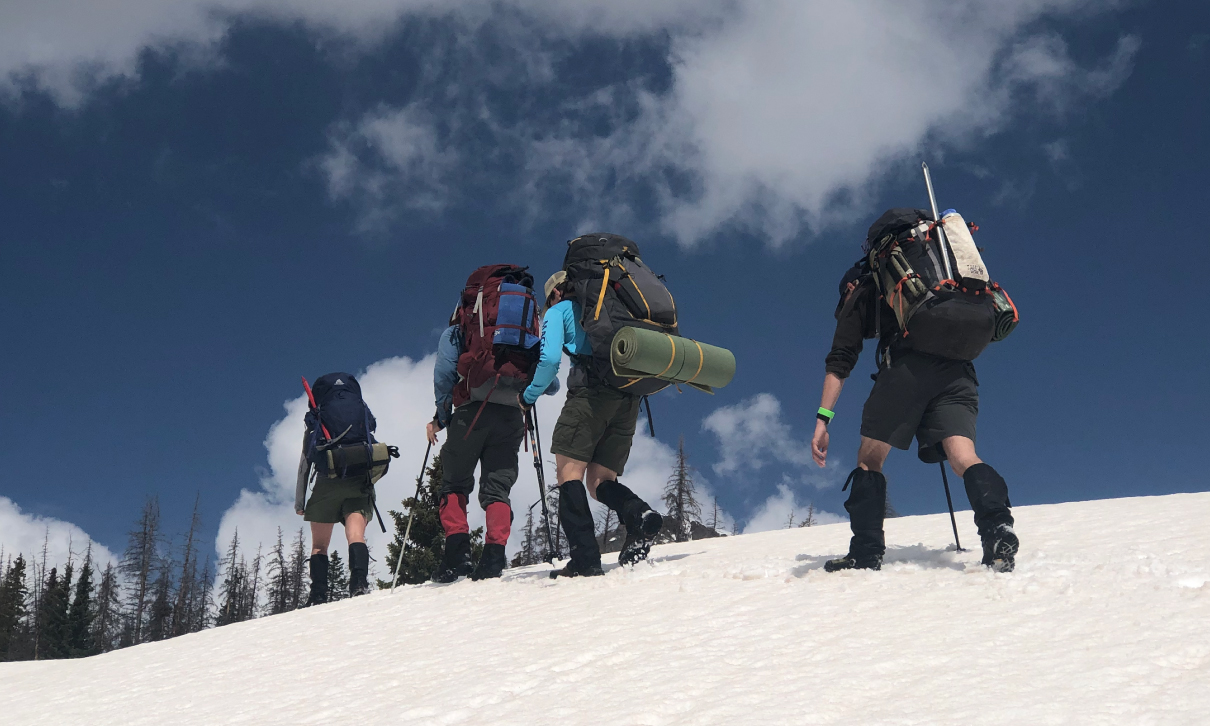 Backpacking
Trip Highlights
Backpack through the Rocky Mountains in southwest Colorado on a 7-day trip
Explore the wonders of the Rockies, from cascading creeks to towering peaks
Facilitated group interaction and Bible study
Cost: $525/person for 7 day trip
Activities
Participants should be capable of hiking 7-10 miles (5-7 hours) daily carrying a backpack that weighs 35-40 pounds; total weight is dependent on personal gear choices. The elevation change is moderate, varying from 800' to 2600' of change per day. We will be traveling at high altitude and the thinner air can be challenging in terms of performance.
What's Included
Professional instruction and guiding; backpacking gear including backpack, sleeping bag, and sleeping pad, all meals as noted in the daily itinerary; snacks; group cooking gear; group first aid kit; water filter; transportation from store to trailheads; campsite and permit fees.
Accomodations
Camp out at Ute Trail 2 nights. Backcountry camping 4 nights
Sample Backpacking Itinerary
Day 1 – Arrive at Ute Trail in the afternoon and complete pack school, followed by dinner at Ute Trail
Day 2 – Begin hike at the trailhead and hike 4-6 miles. Set up campsite and share life stories.
Day 3 – Hike 4-6 miles to next campsite.
Day 4 – Early morning peak climb, followed by a day of rest at the campsite.
Day 5 – Hike 4-6 miles to next campsite.
Day 6 – Hike to trailhead and head back to Ute Trail to clean up, have dinner. Closing ceremony in the chapel.
Day 7 – Head home after breakfast.
Want to learn more?
Contact one of our trip coordinators today.