Family Camp creates opportunities for intentional and purposeful interactions between parents and children. The objective is to equip parents to minister to their families year round. Family Camp provides an opportunity to be free from the daily responsibilities of meal planning and scheduling, free from the pressure and stresses of the outside world, free to unplug from technology, and free to fully enjoy the gift of faith, family, and relationships.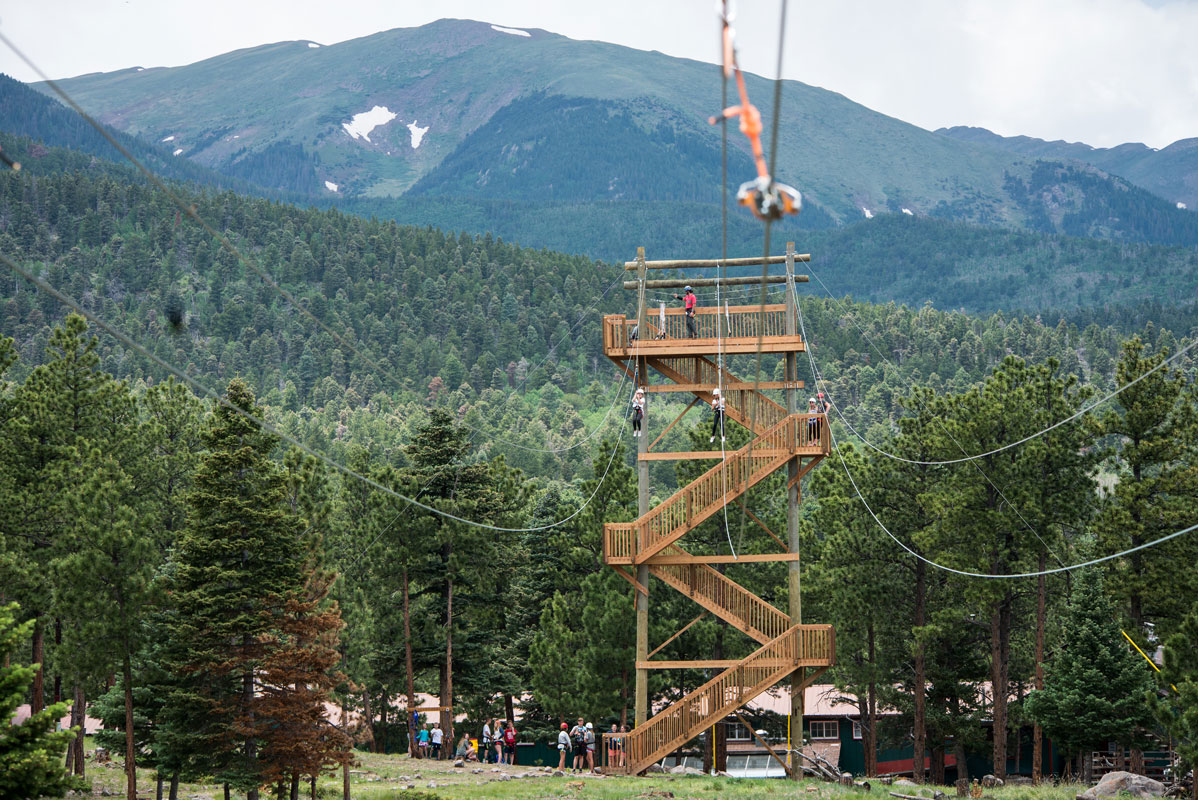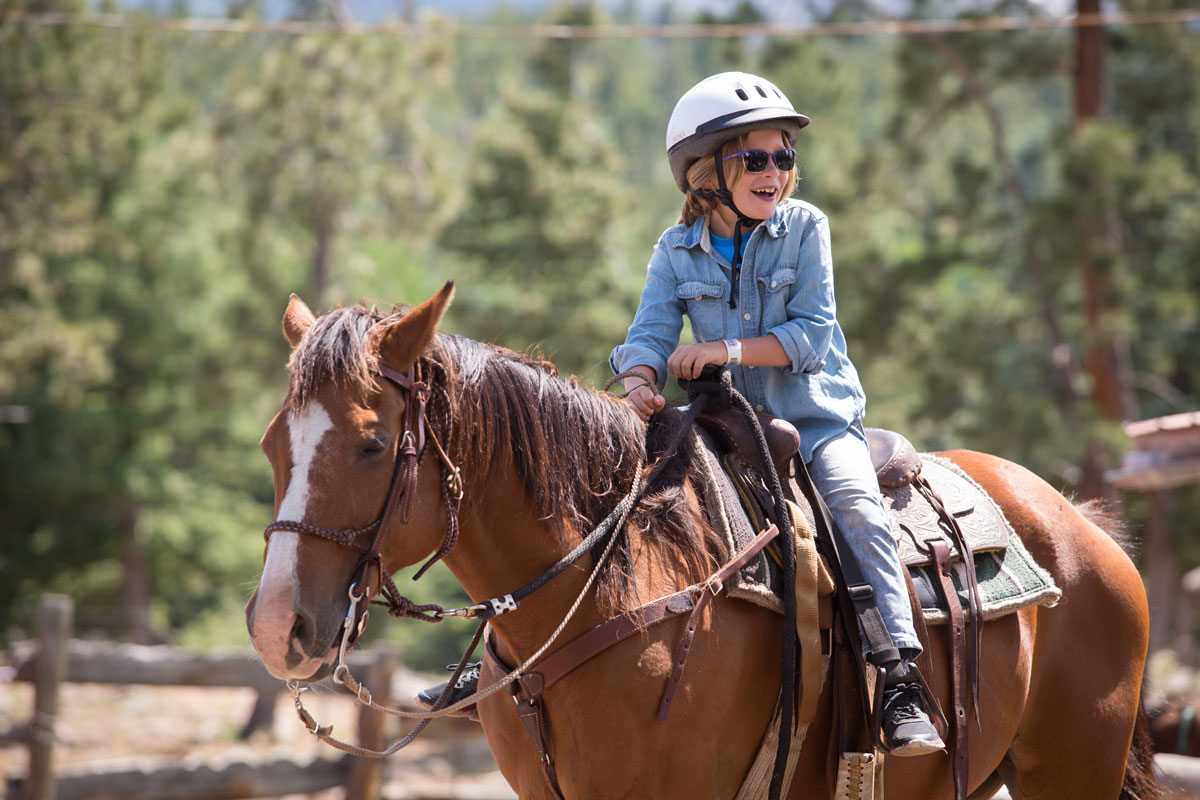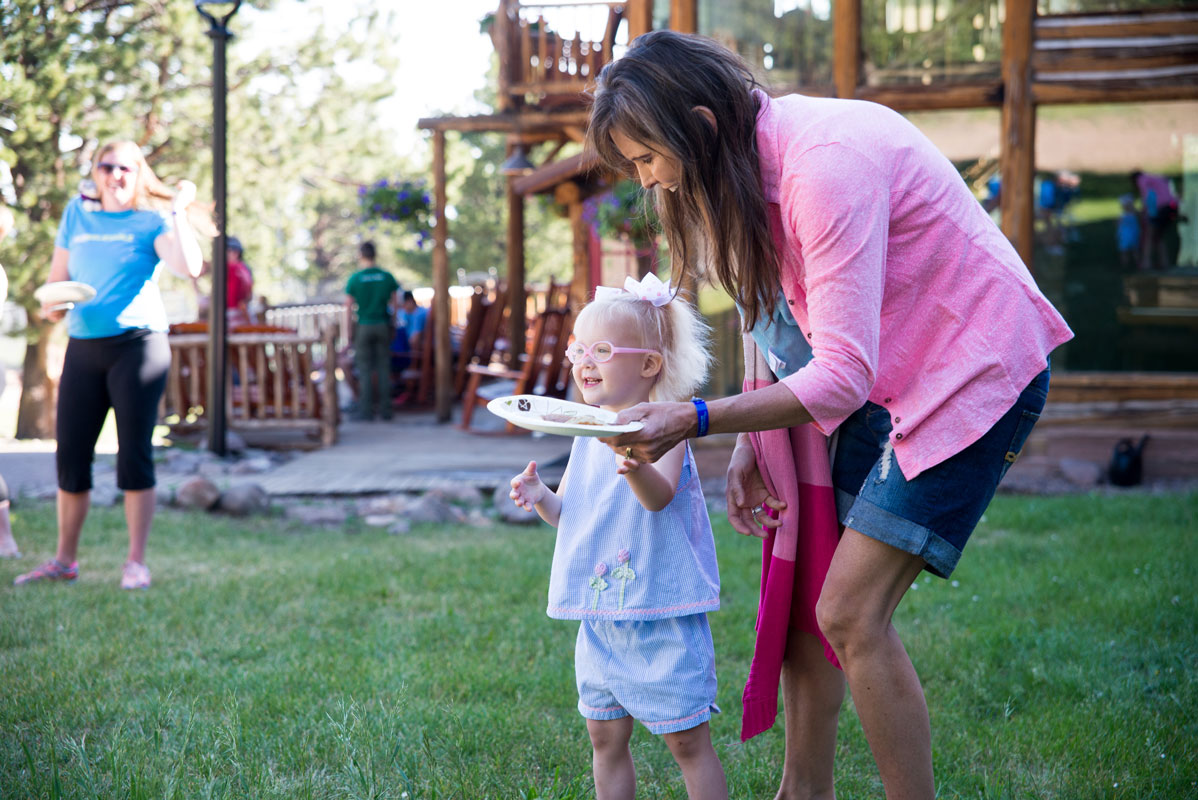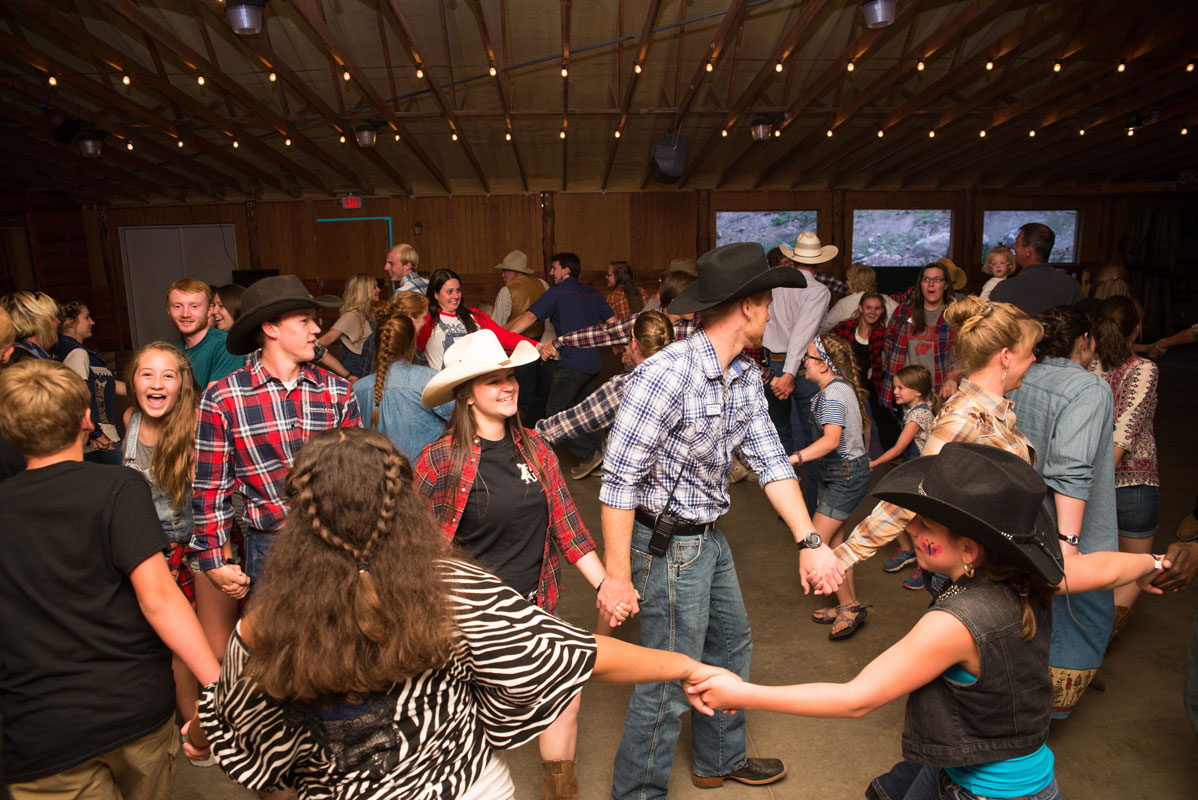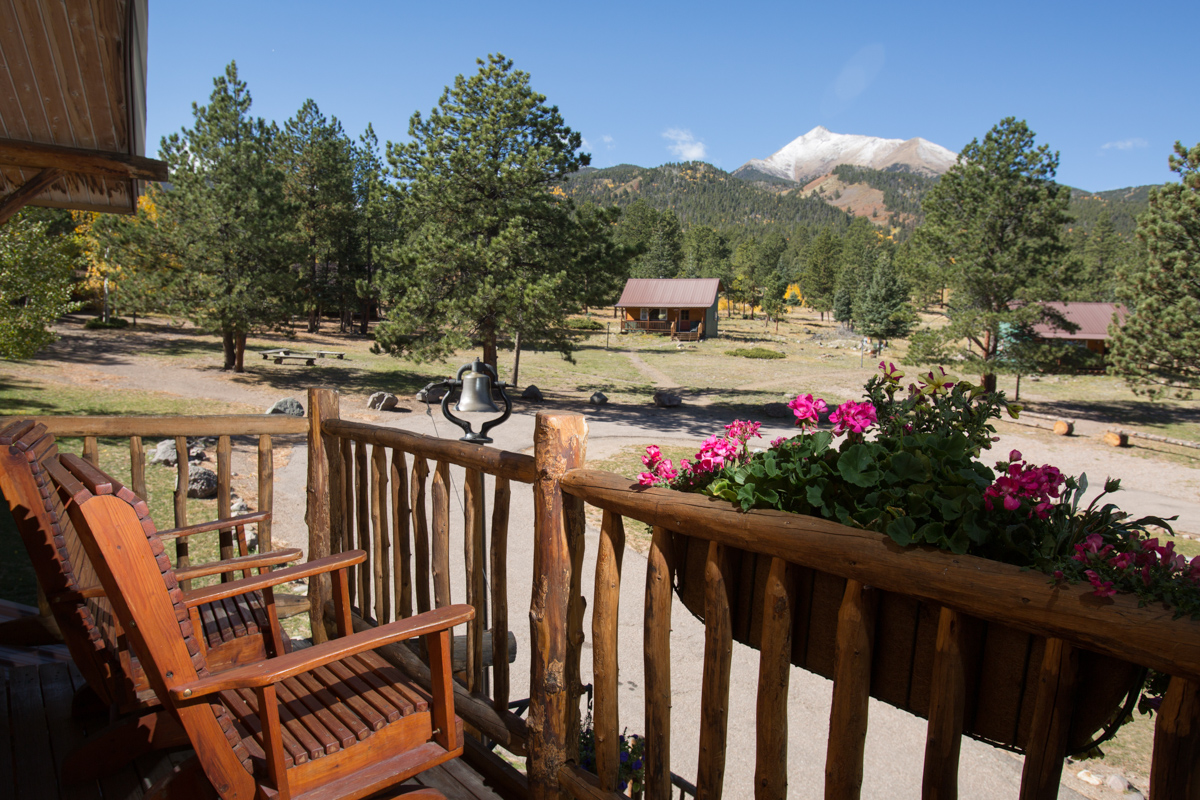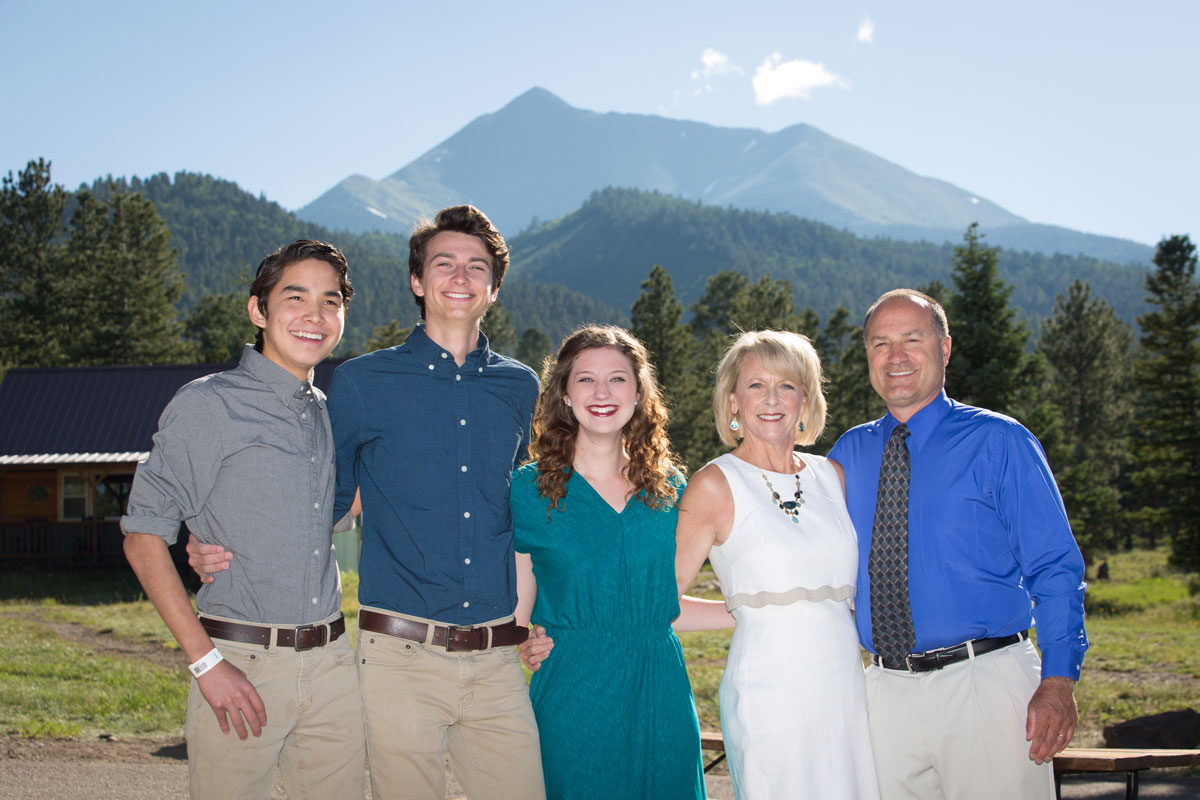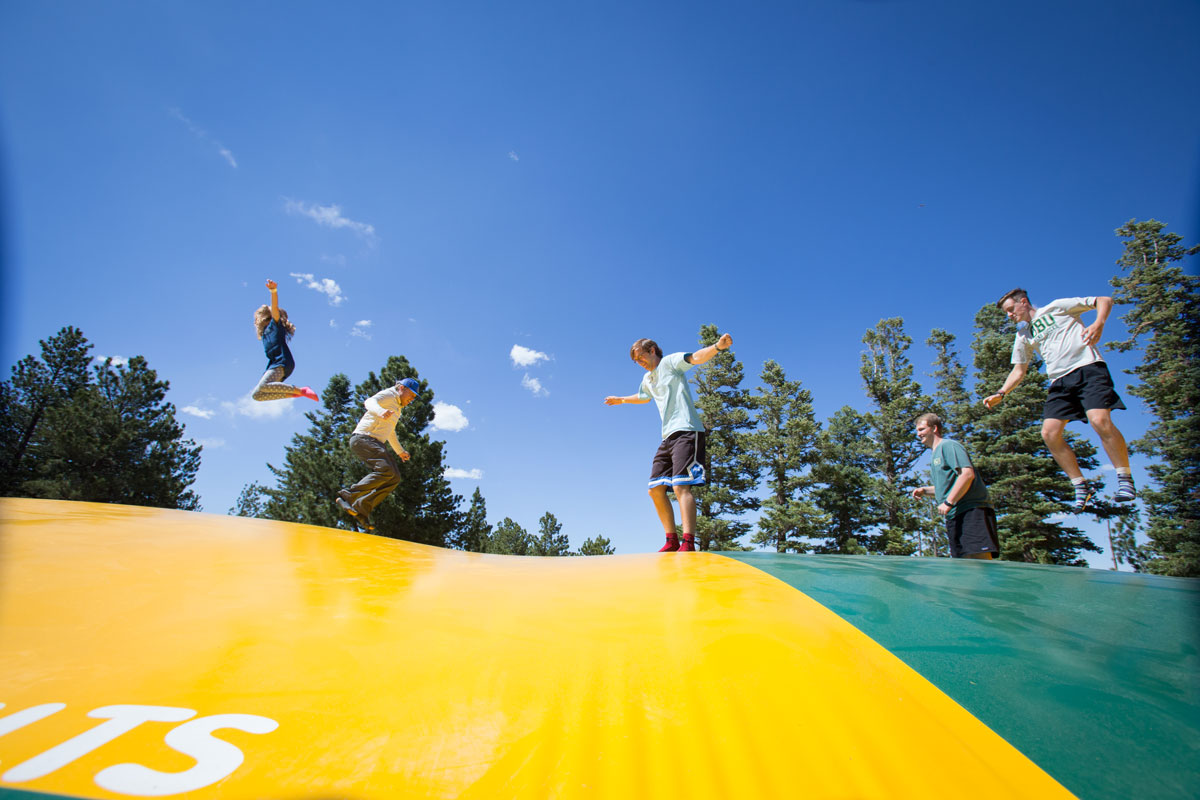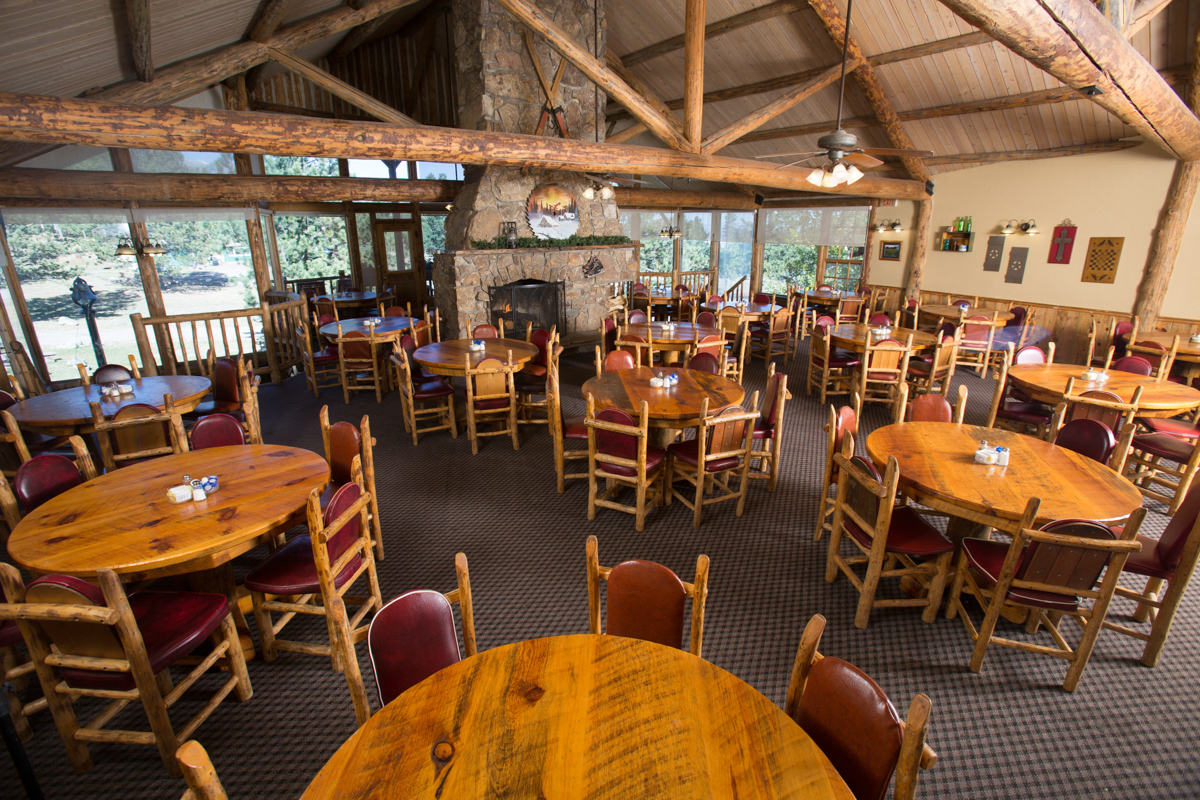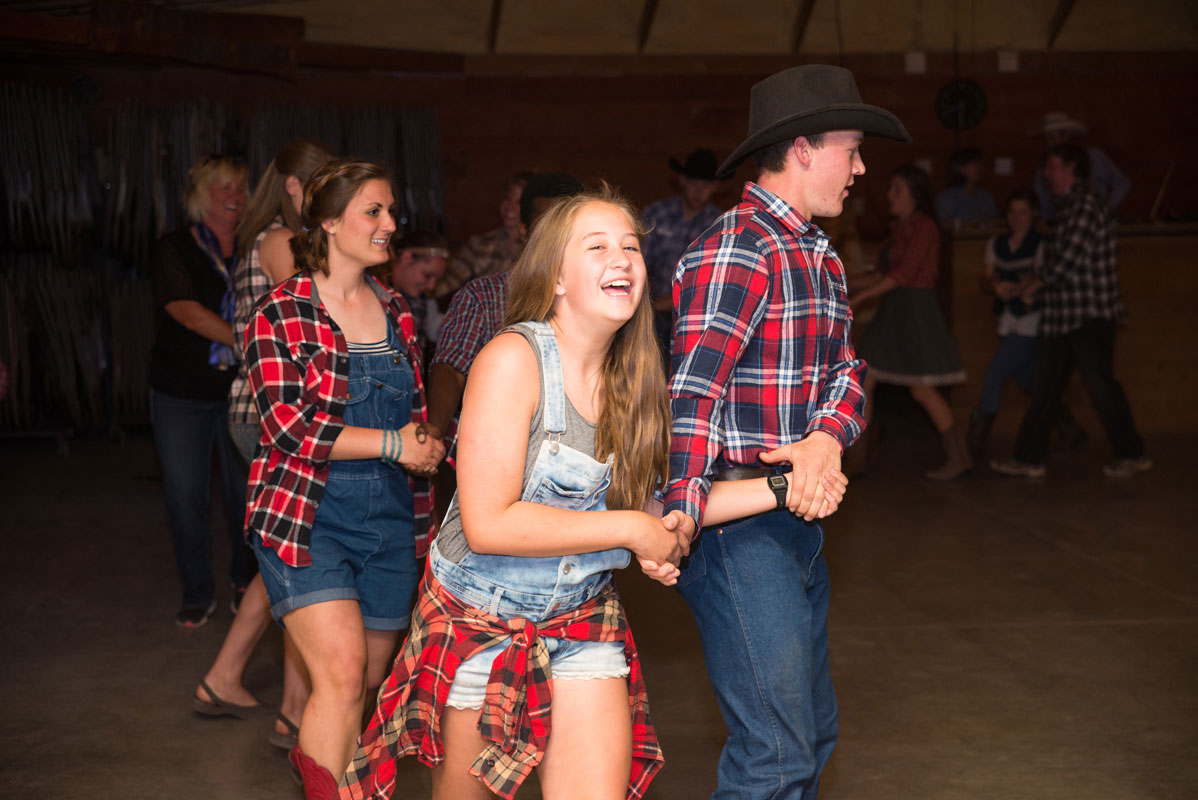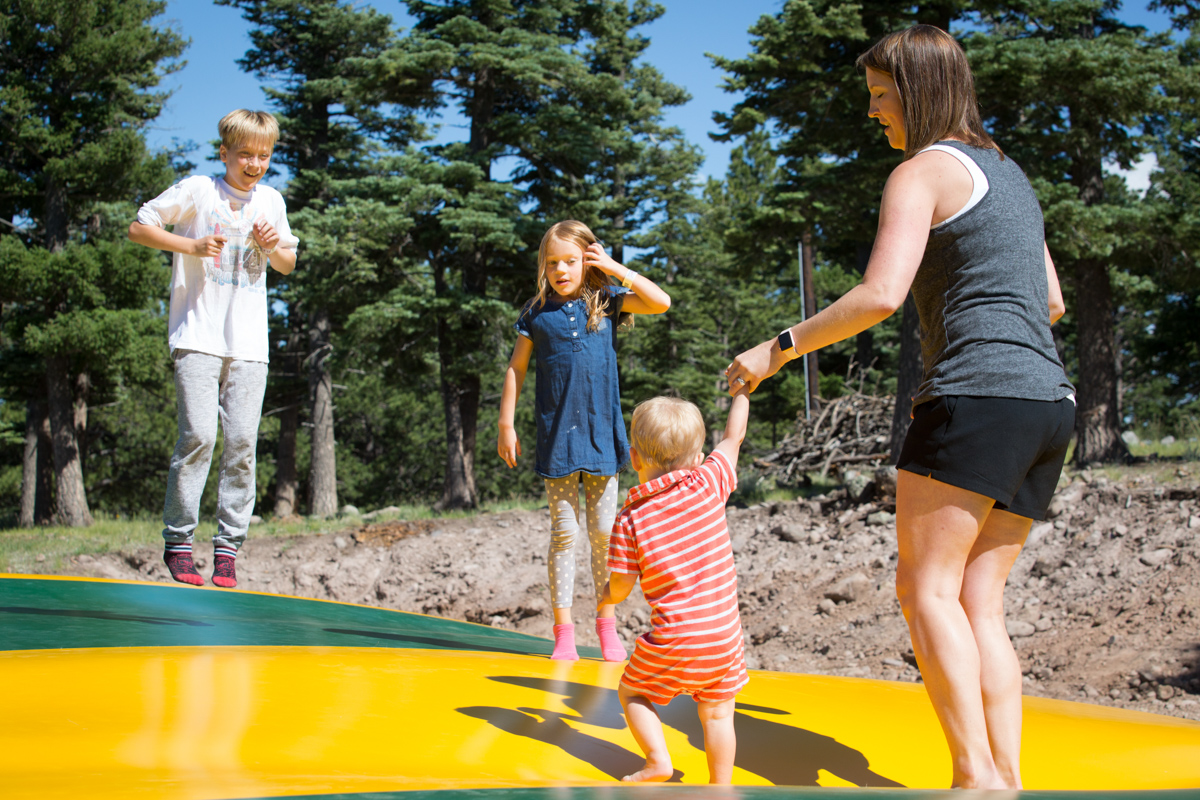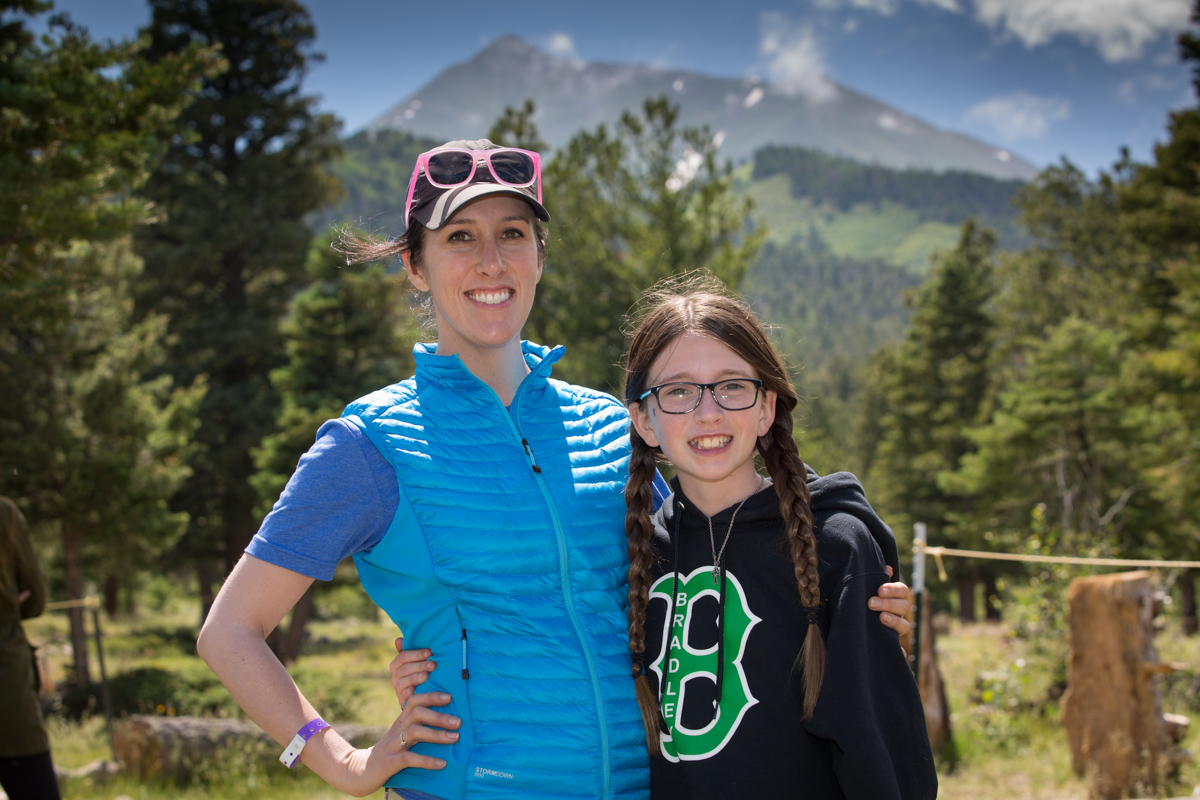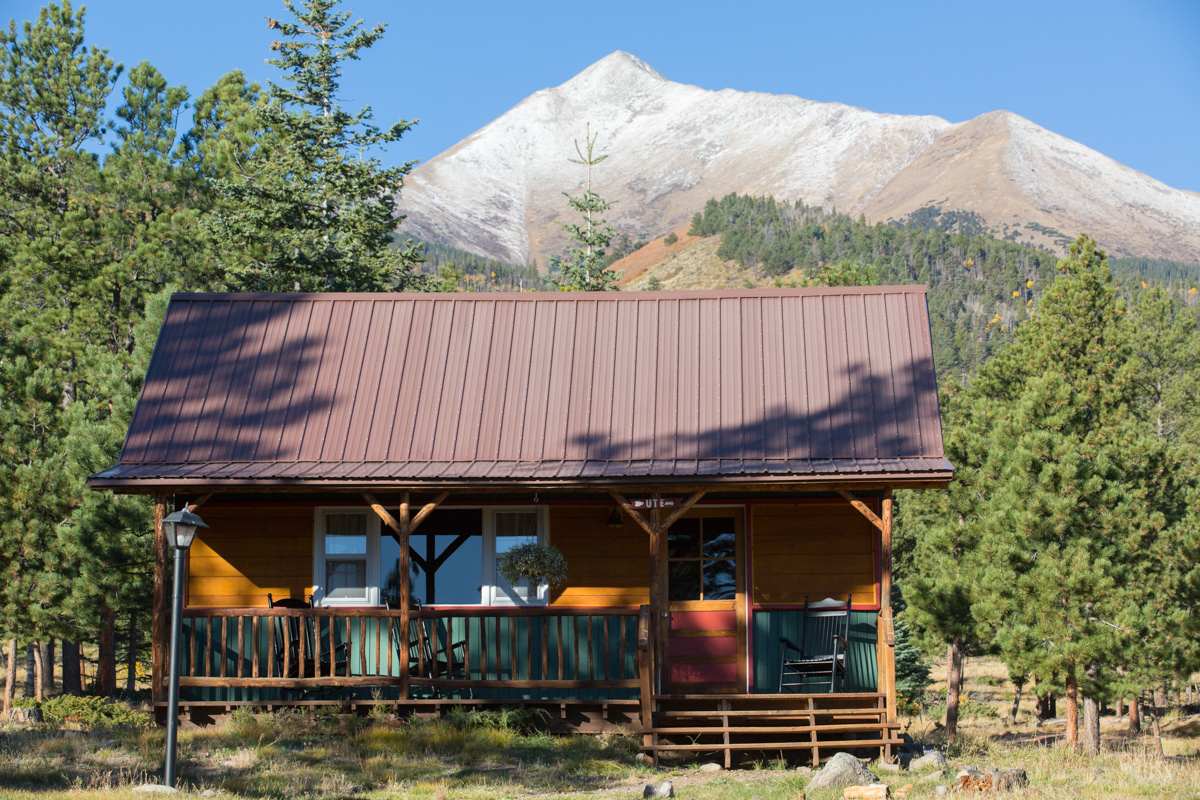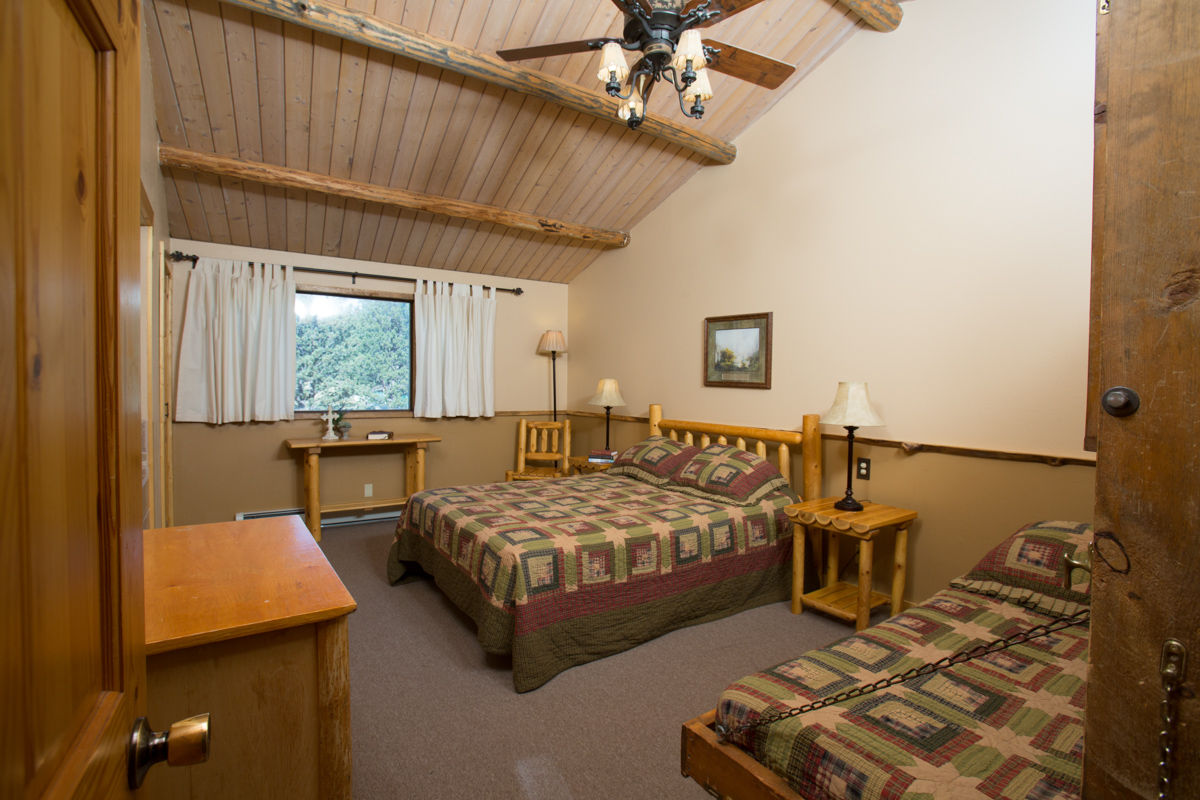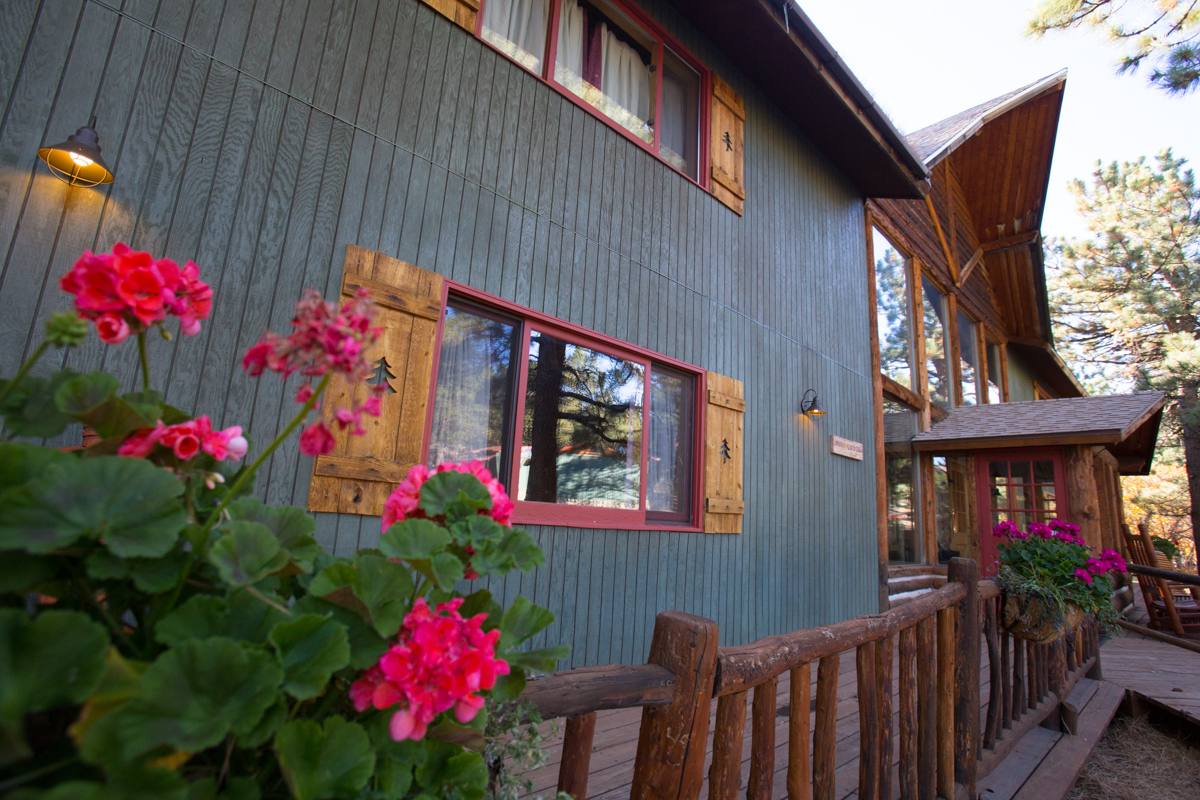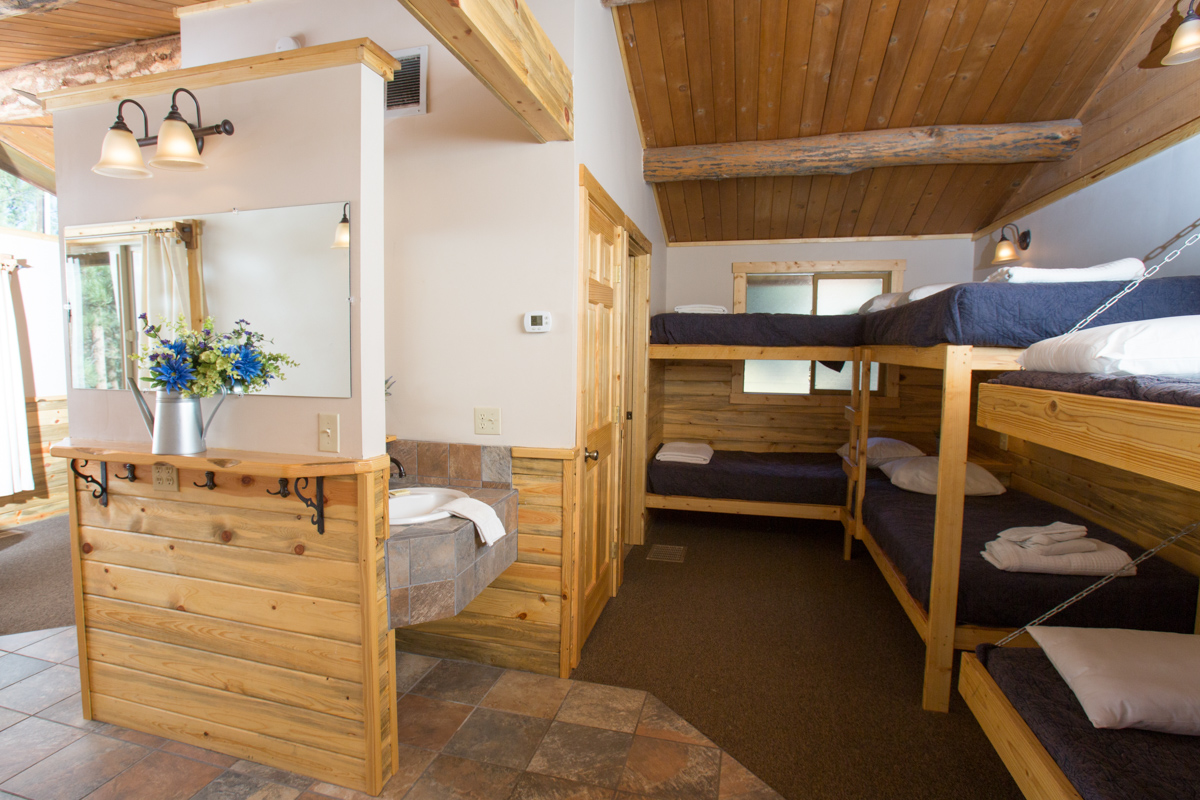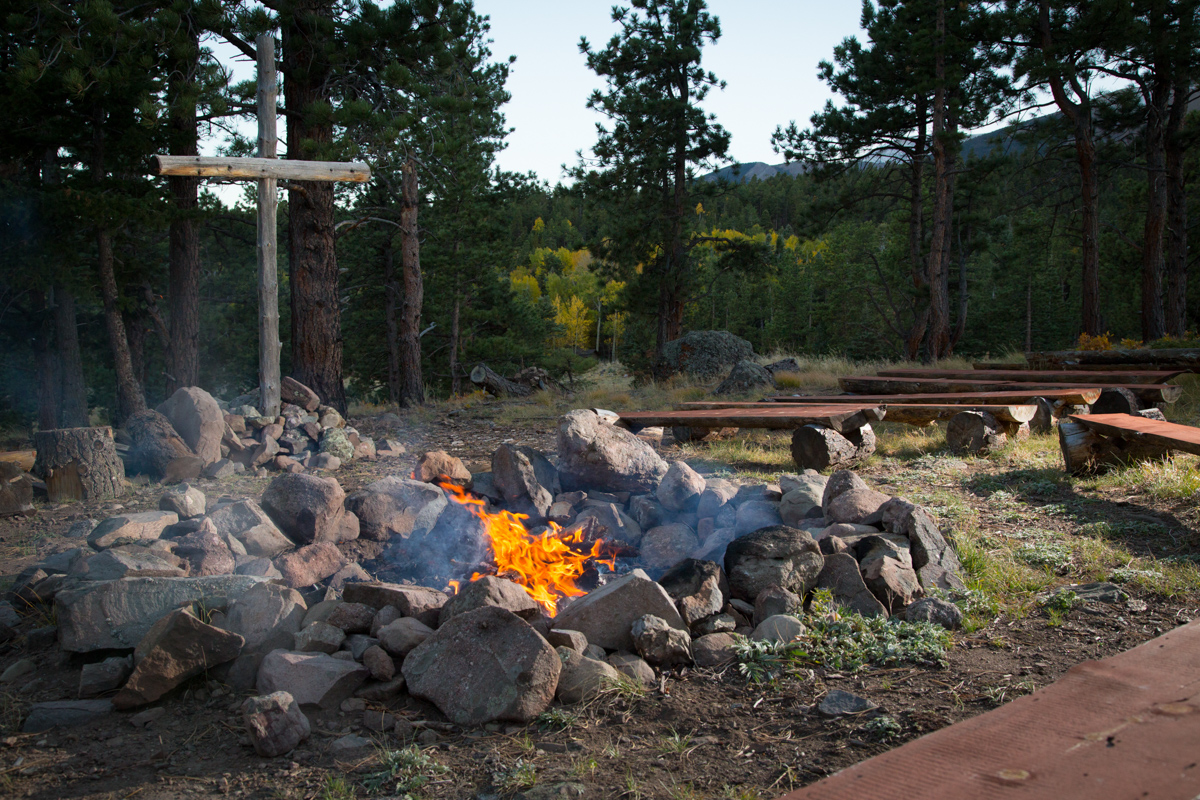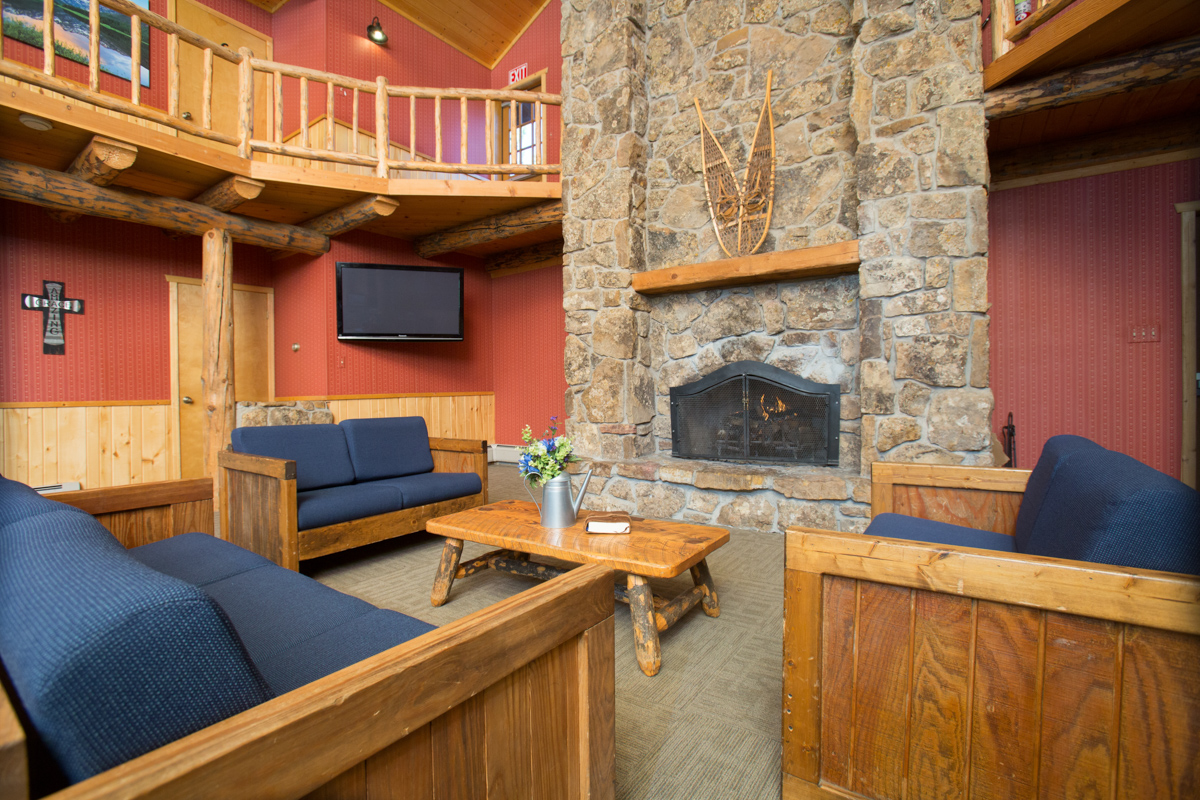 So Many Perks
Everything at Sky Ranch Family Camp is designed to help your family enjoy an incredible week at Horn Creek. Here is what is included in the cost of your stay: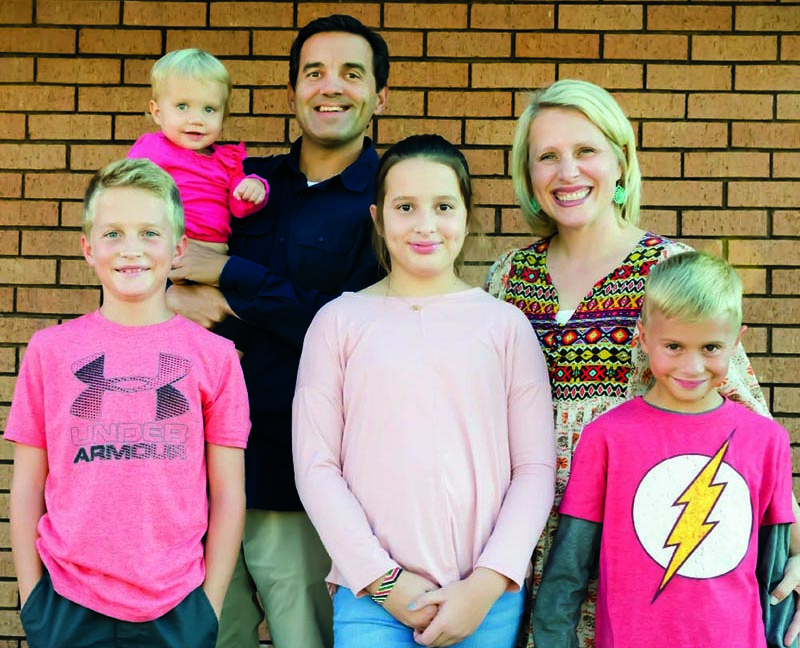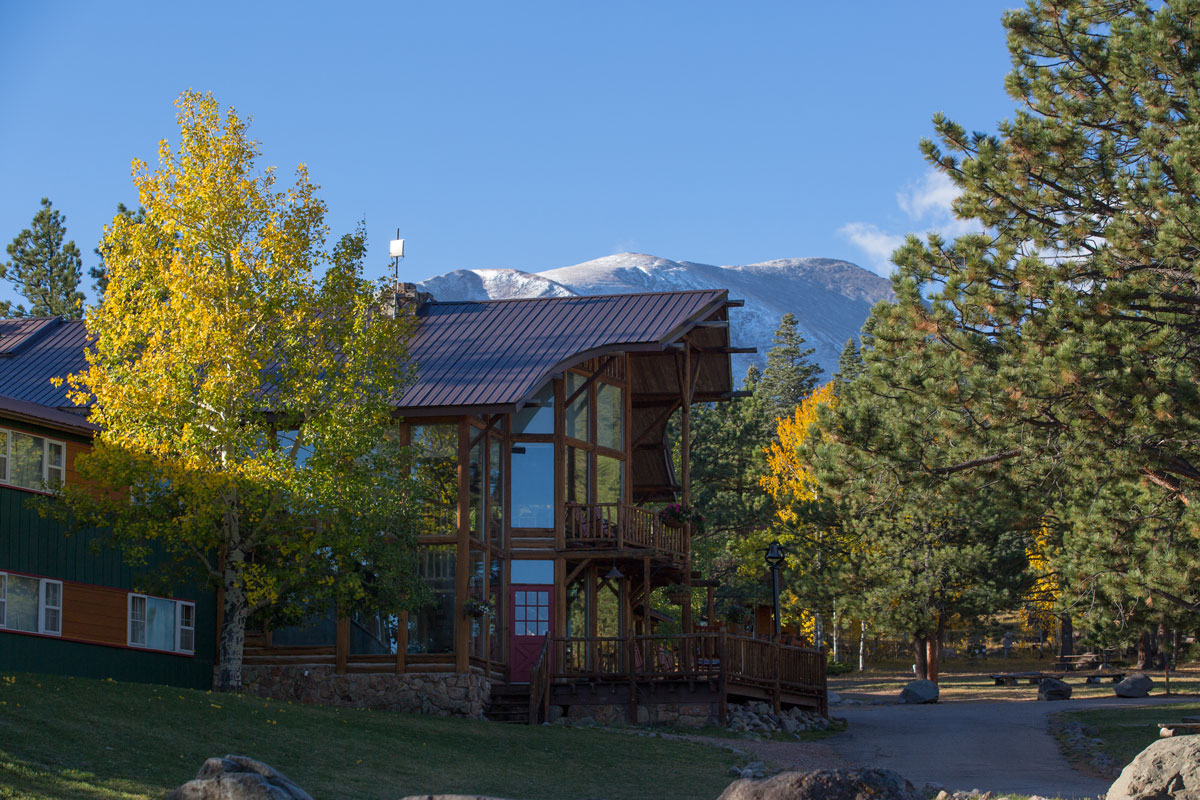 Lodging
Families can choose from two different areas of camp - Mountain Meadows, which features cabins and a mini-lodge or The Lodge, which offers individual cabins and our beautiful alpine lodge. You can view the gallery below to get a better idea of what each area looks like or view our interactive map.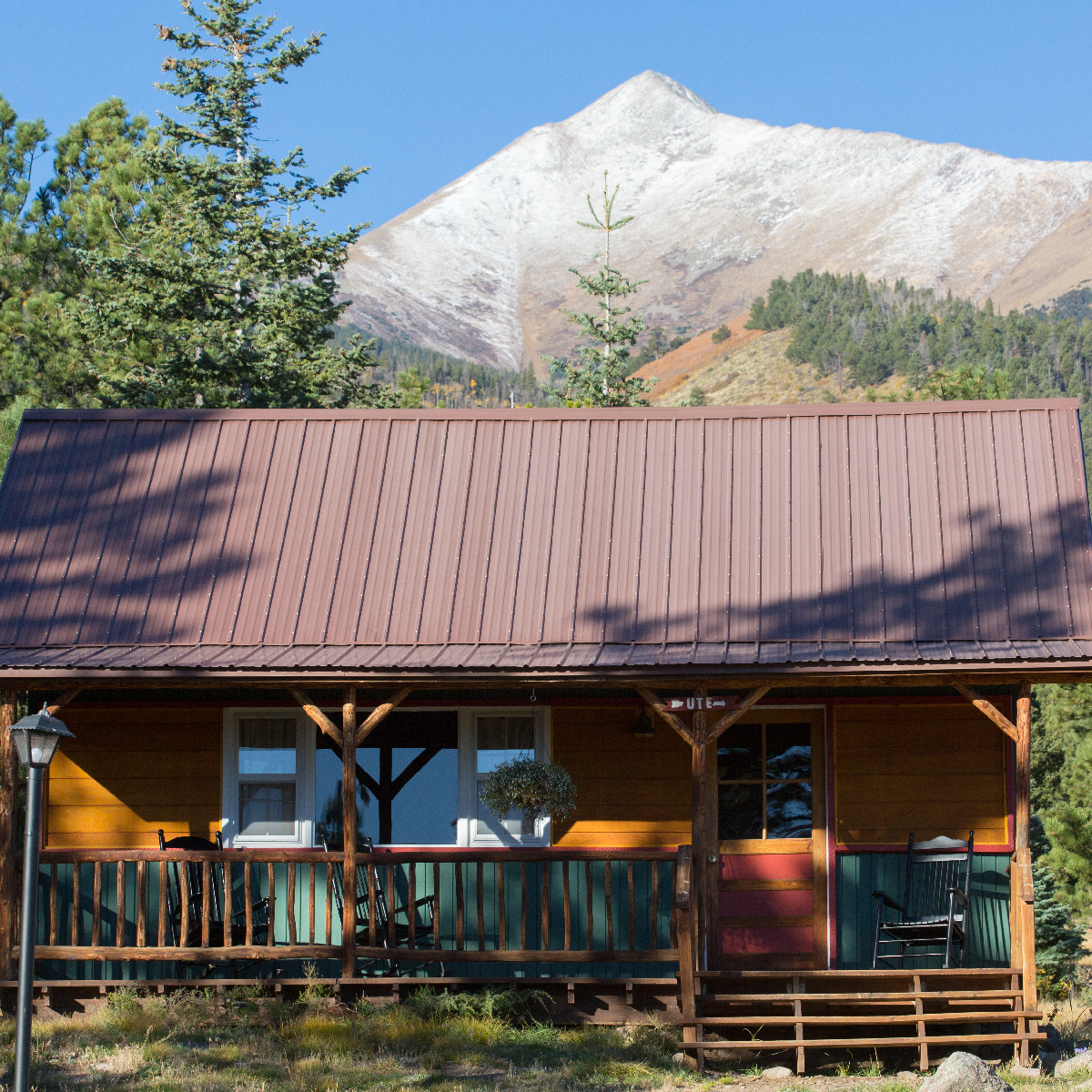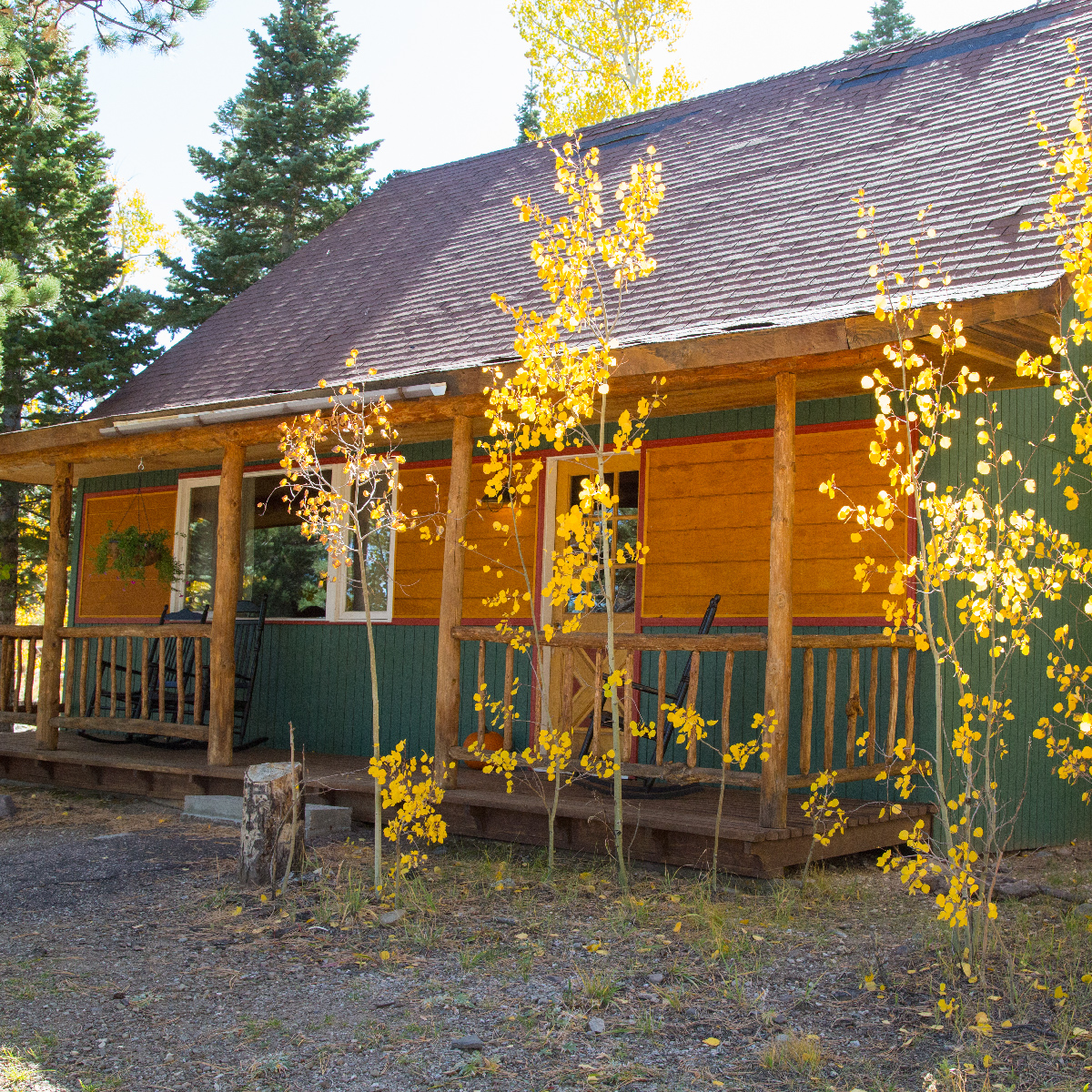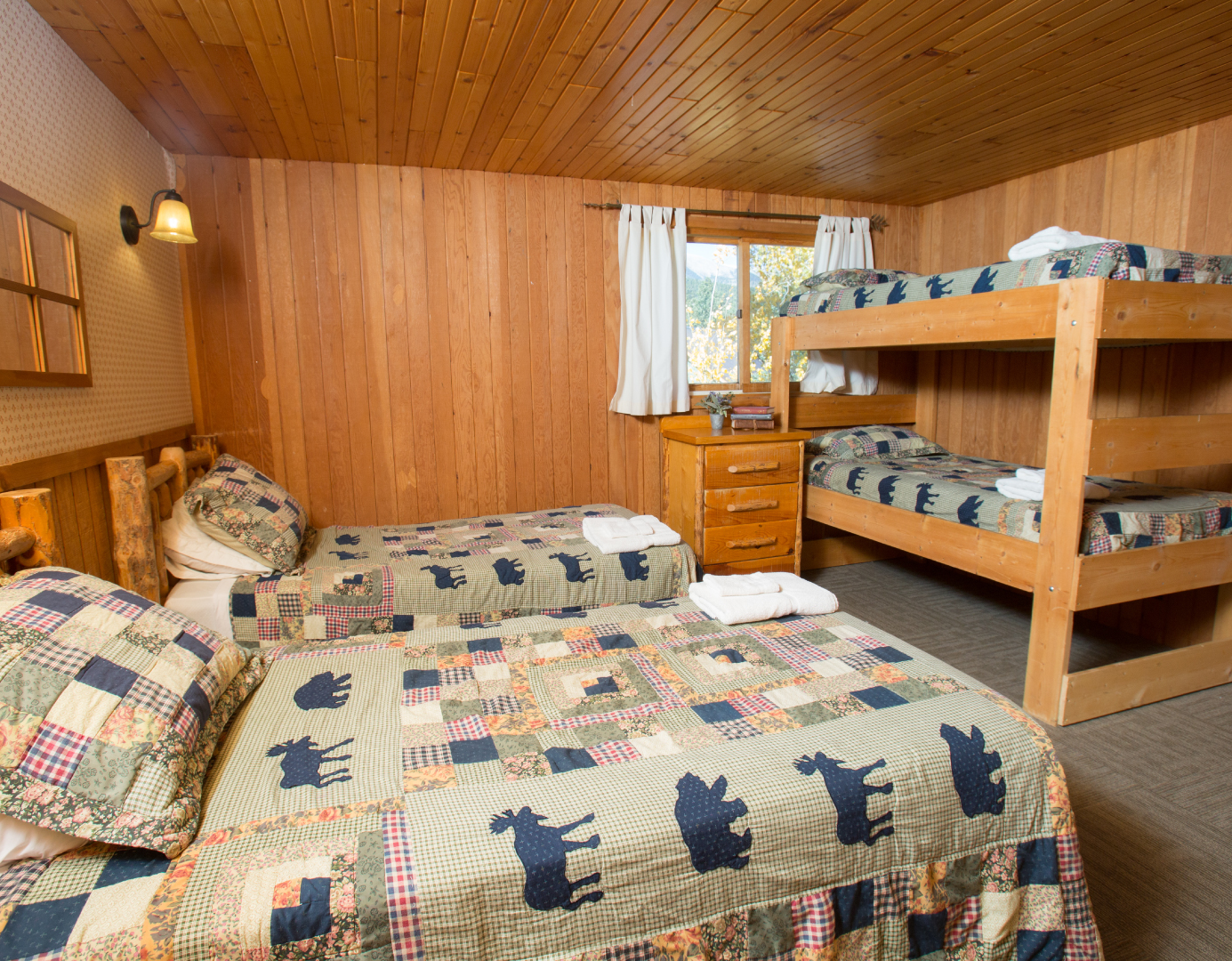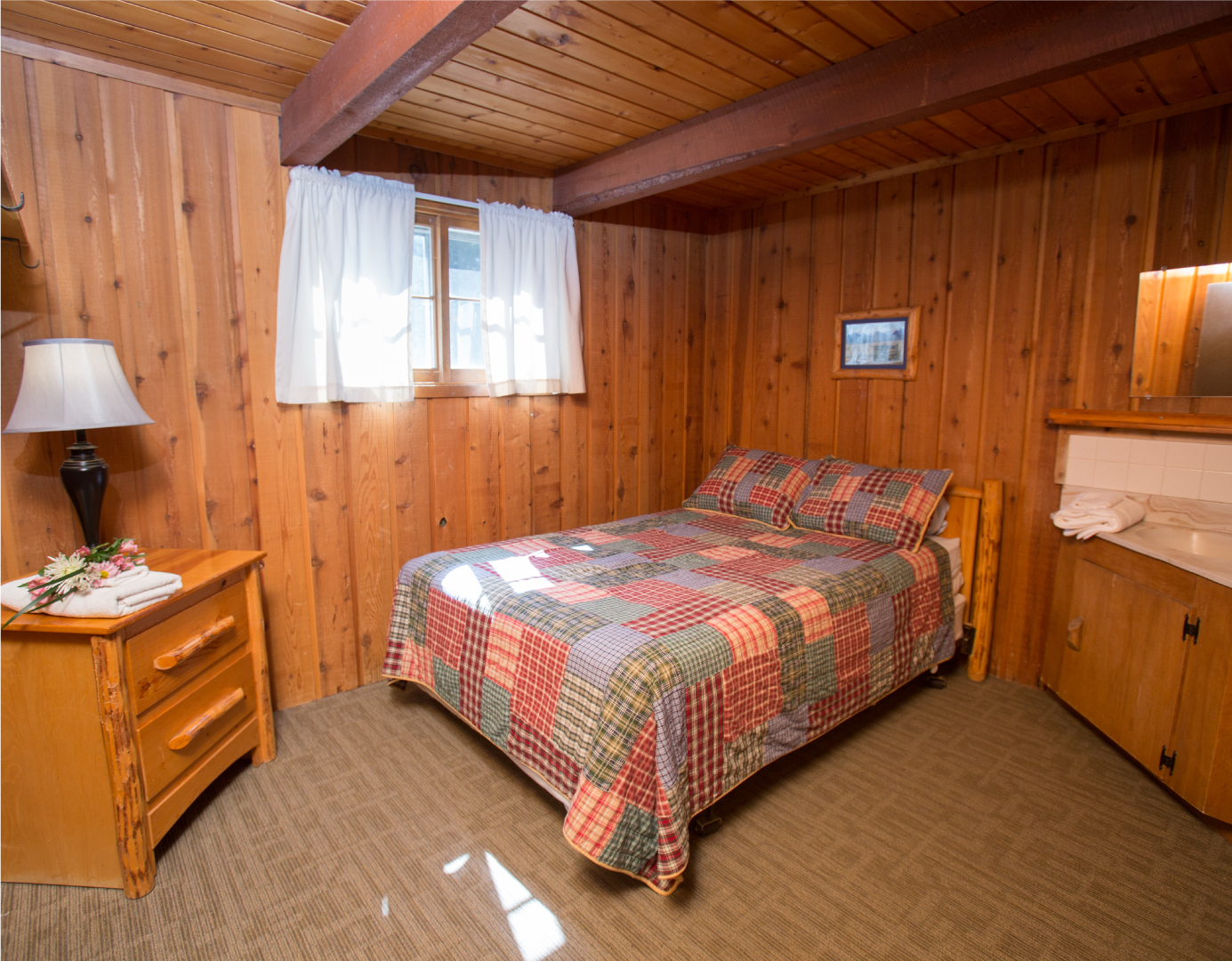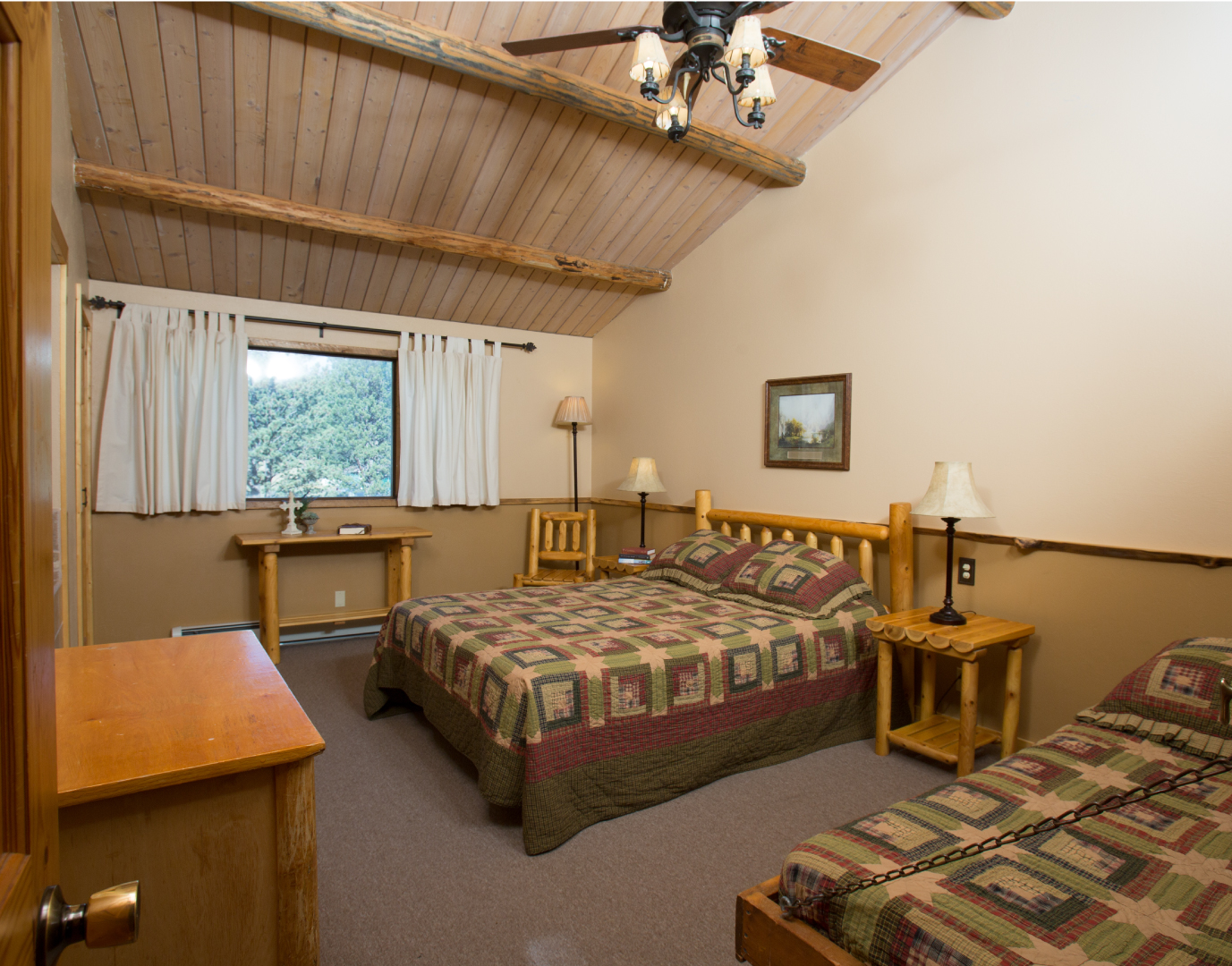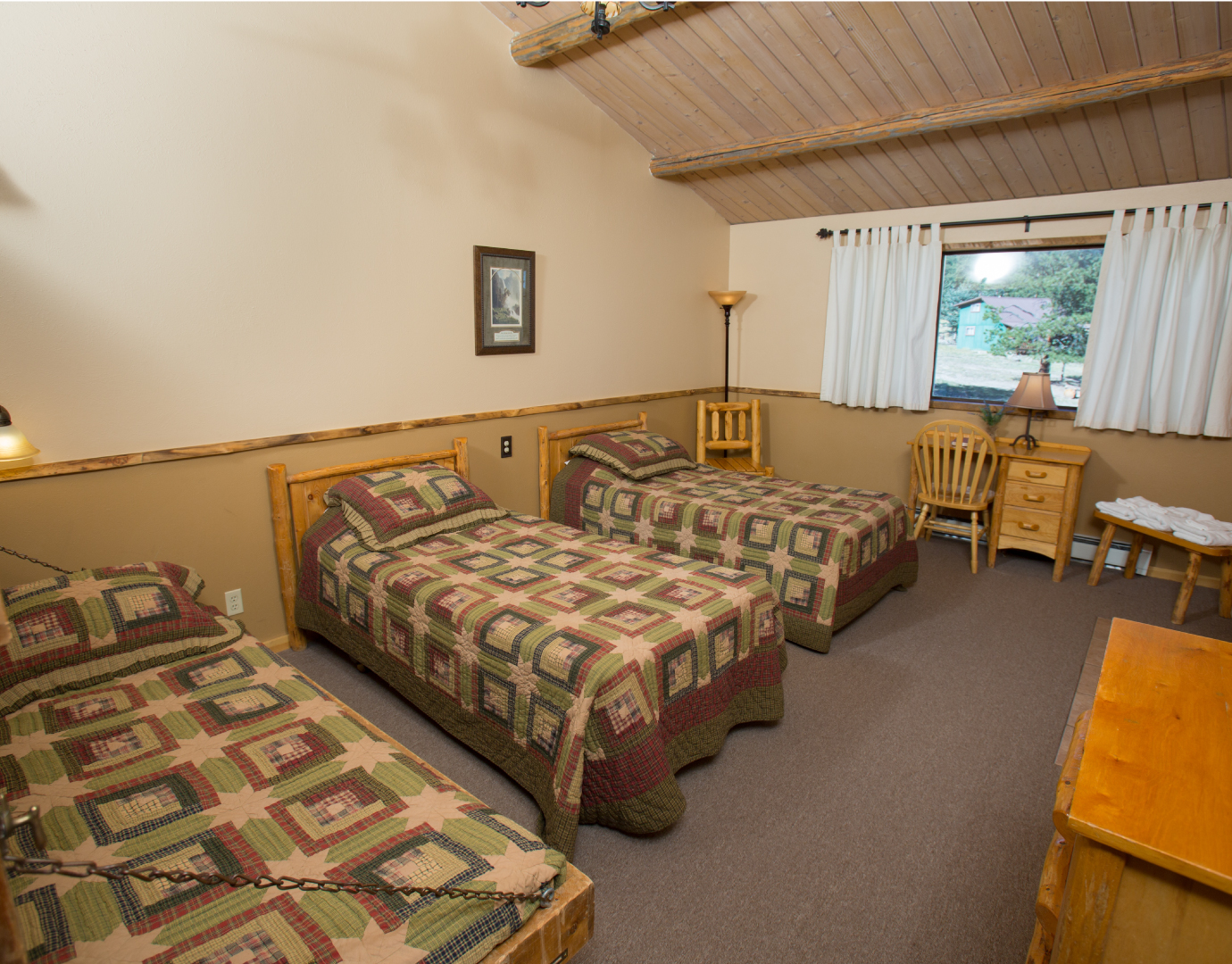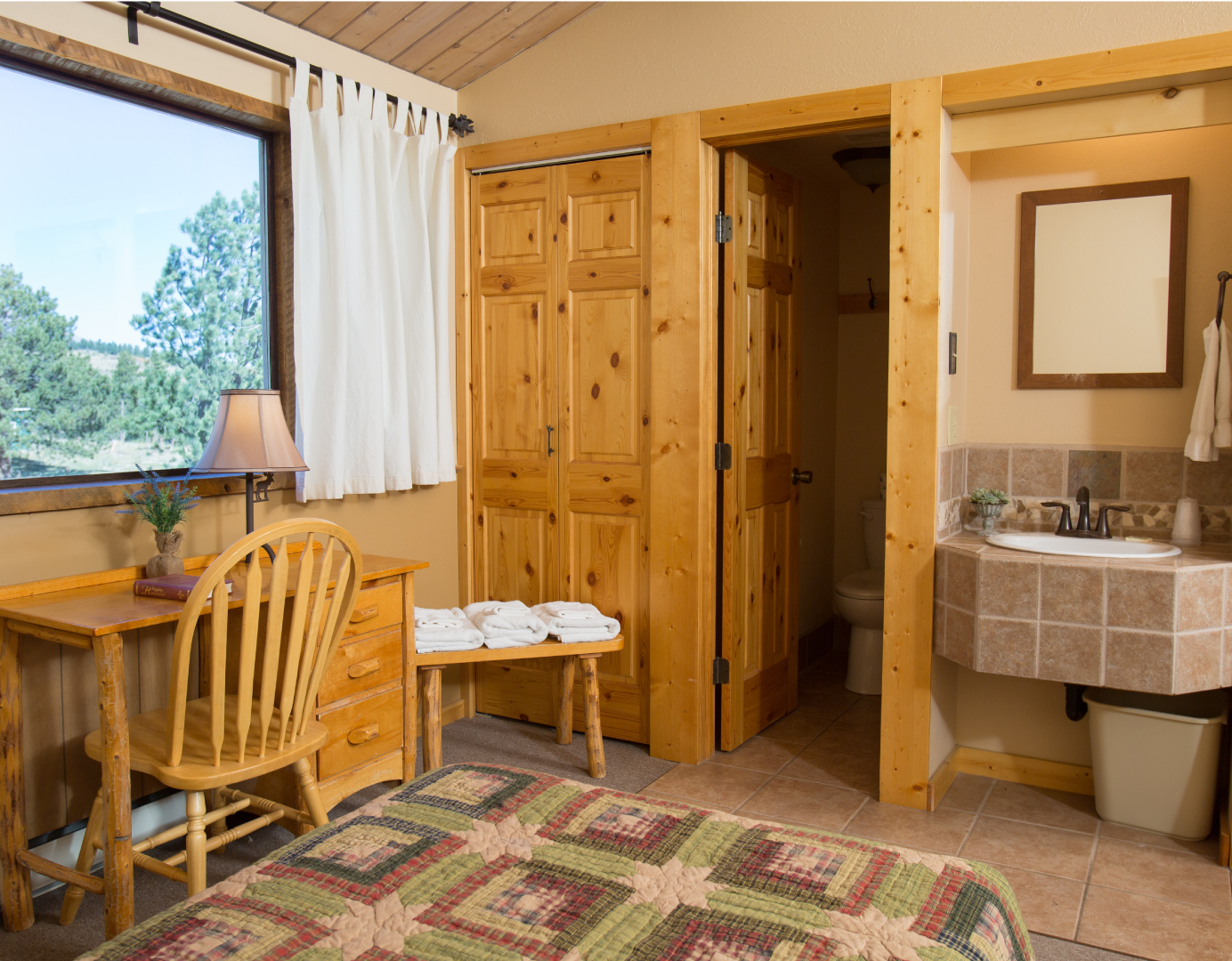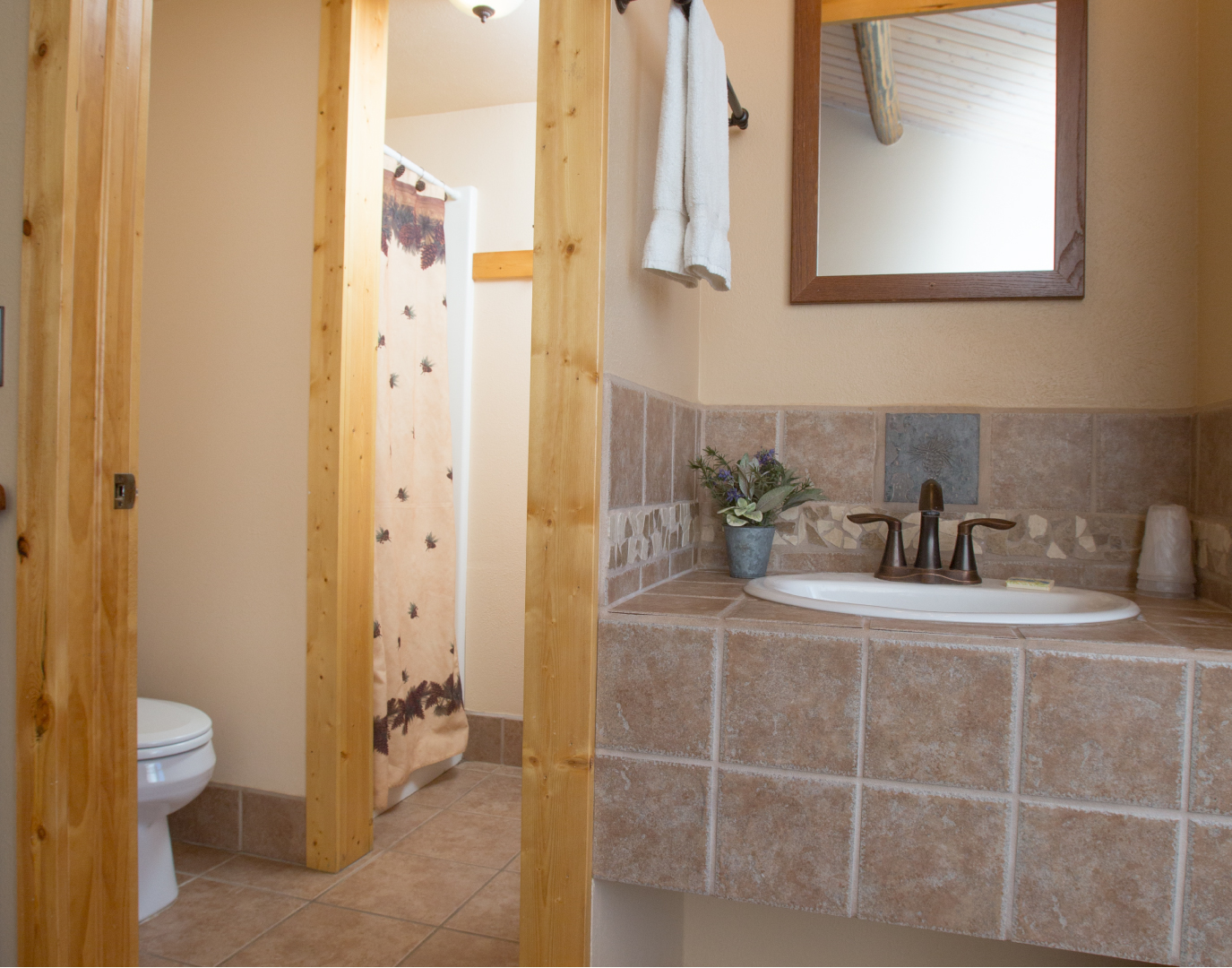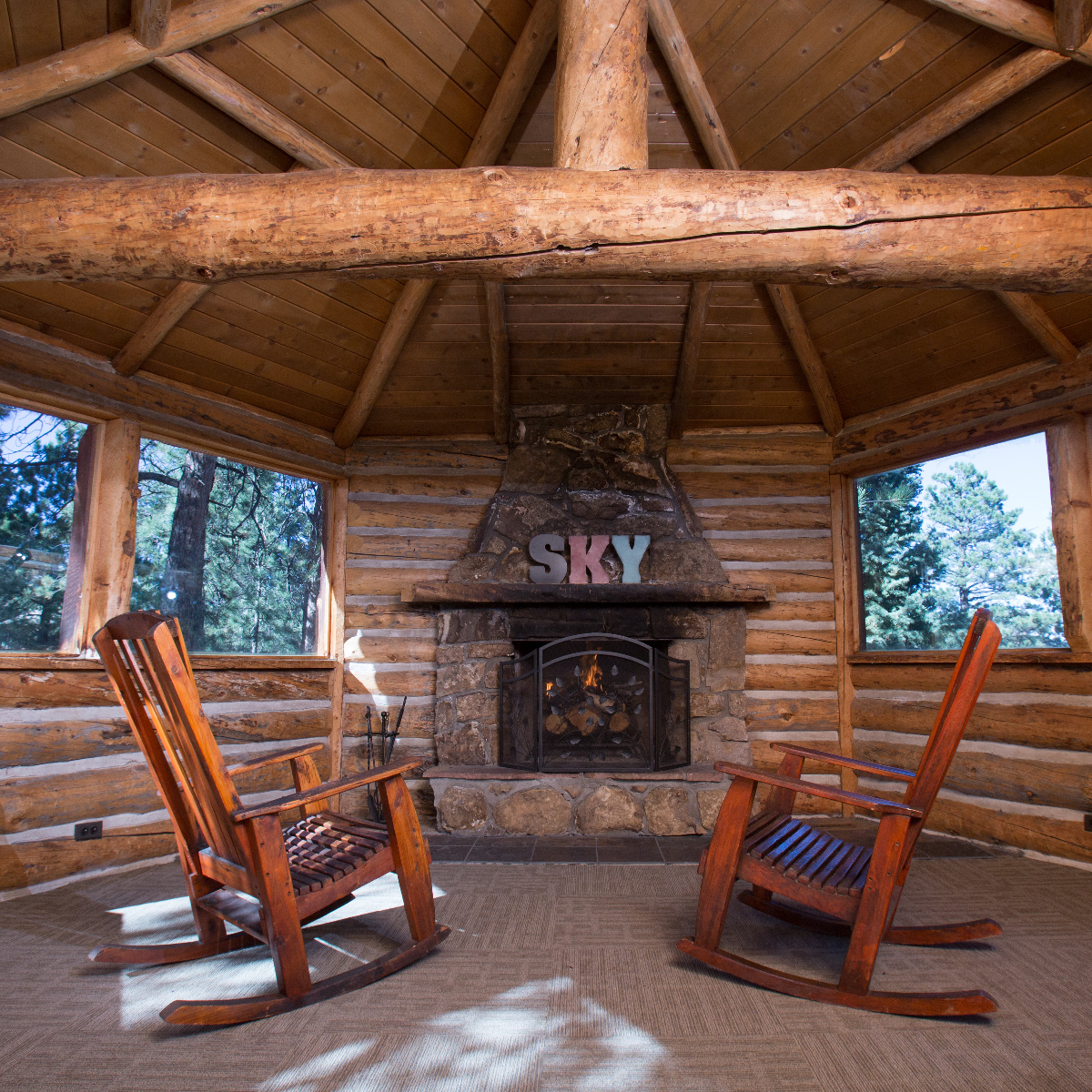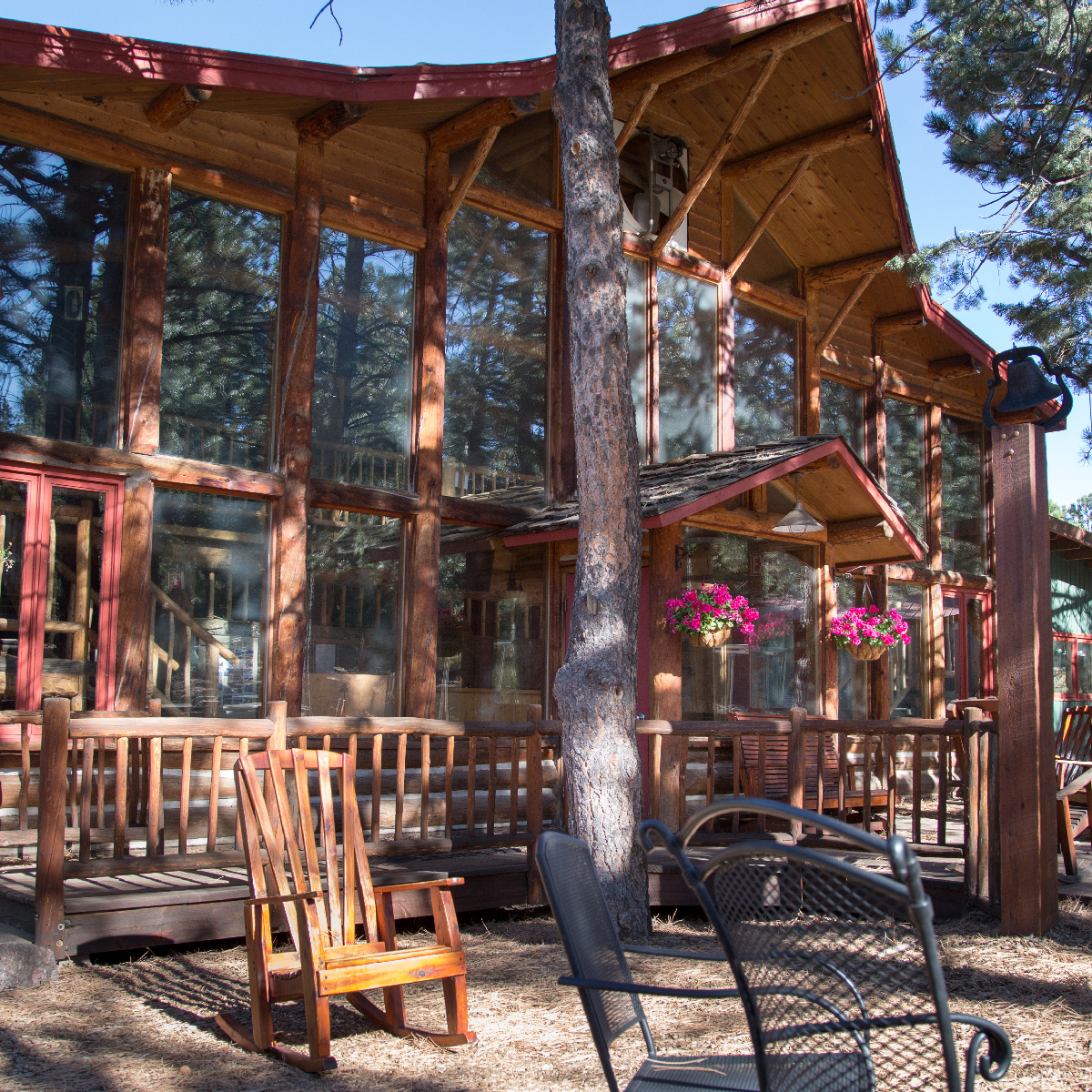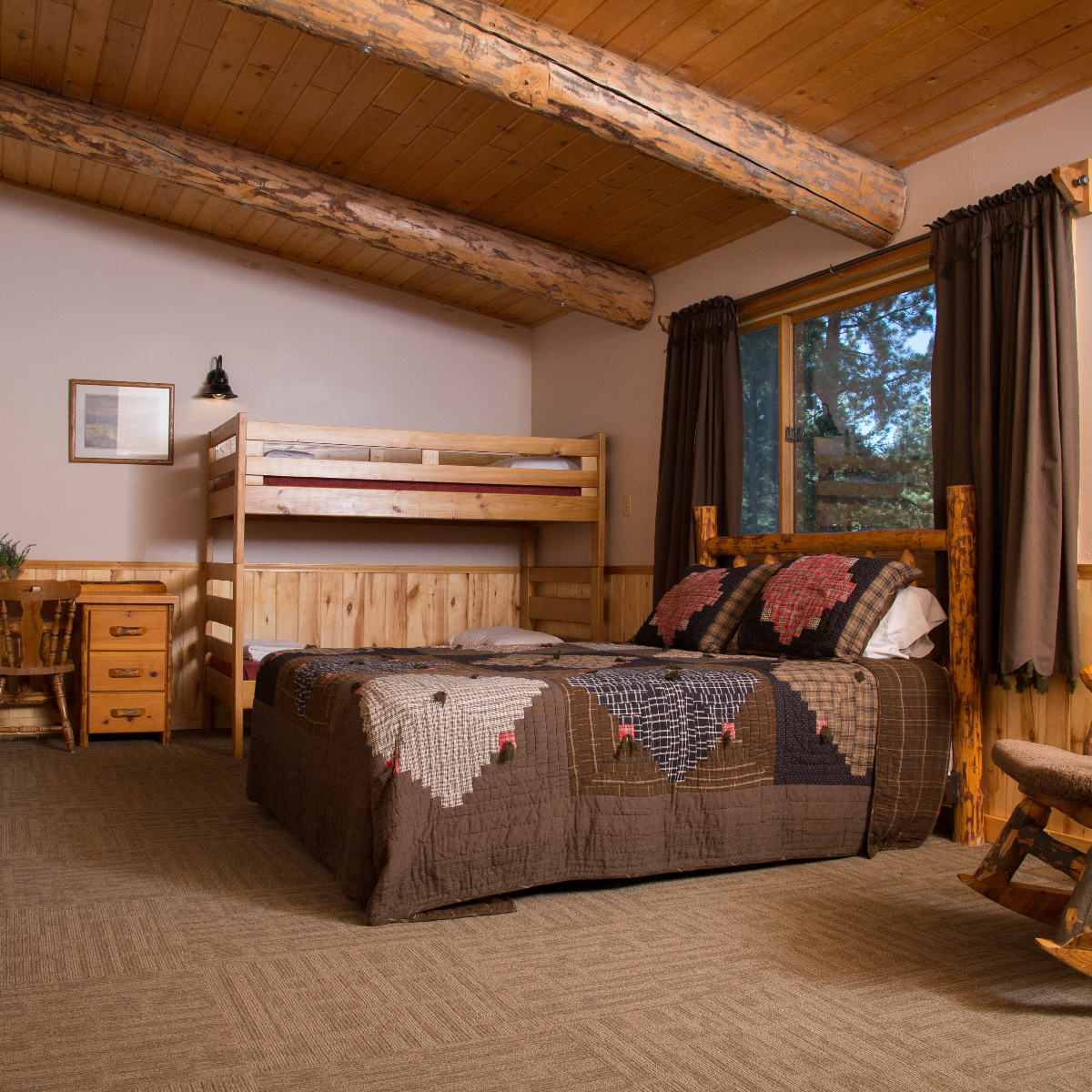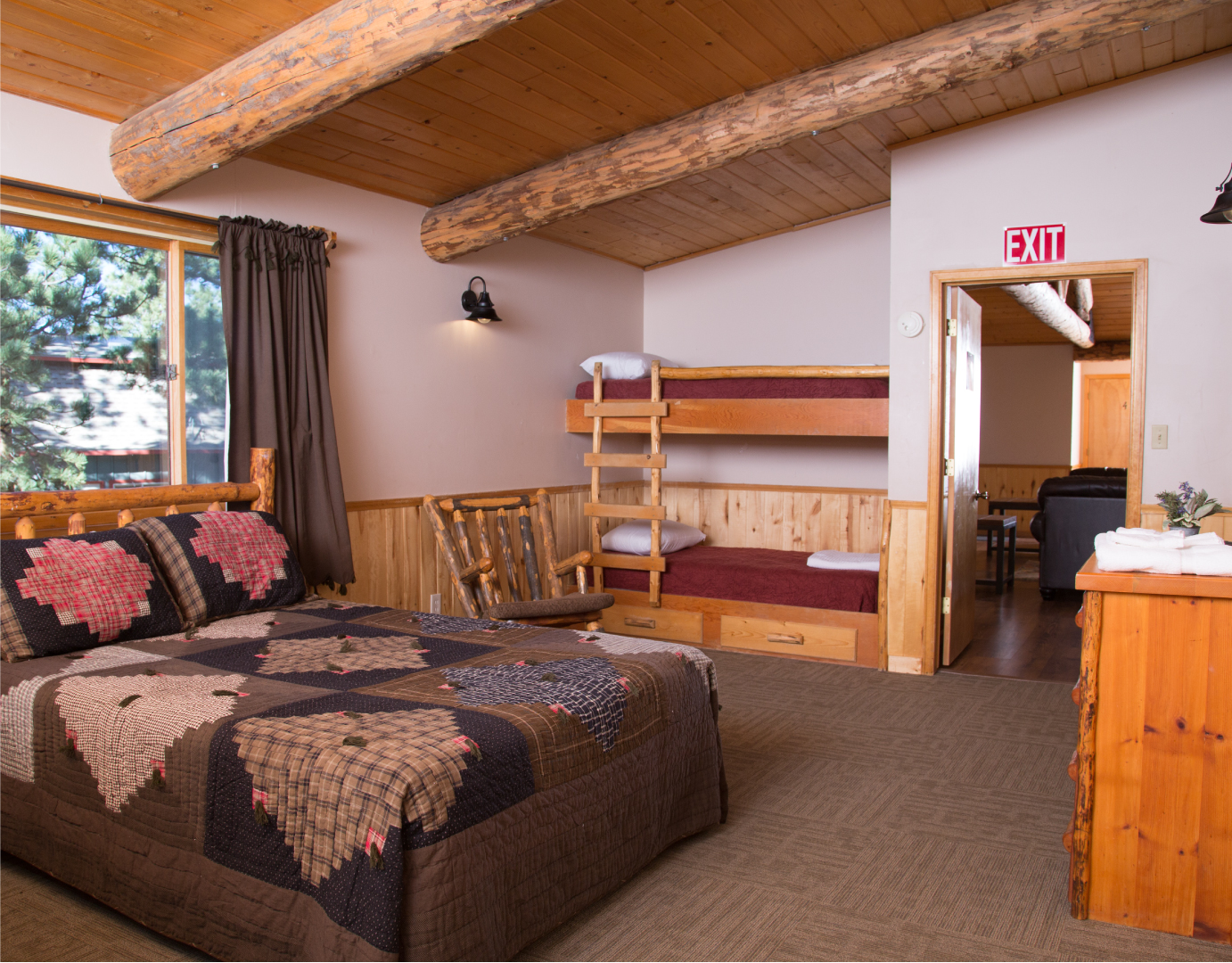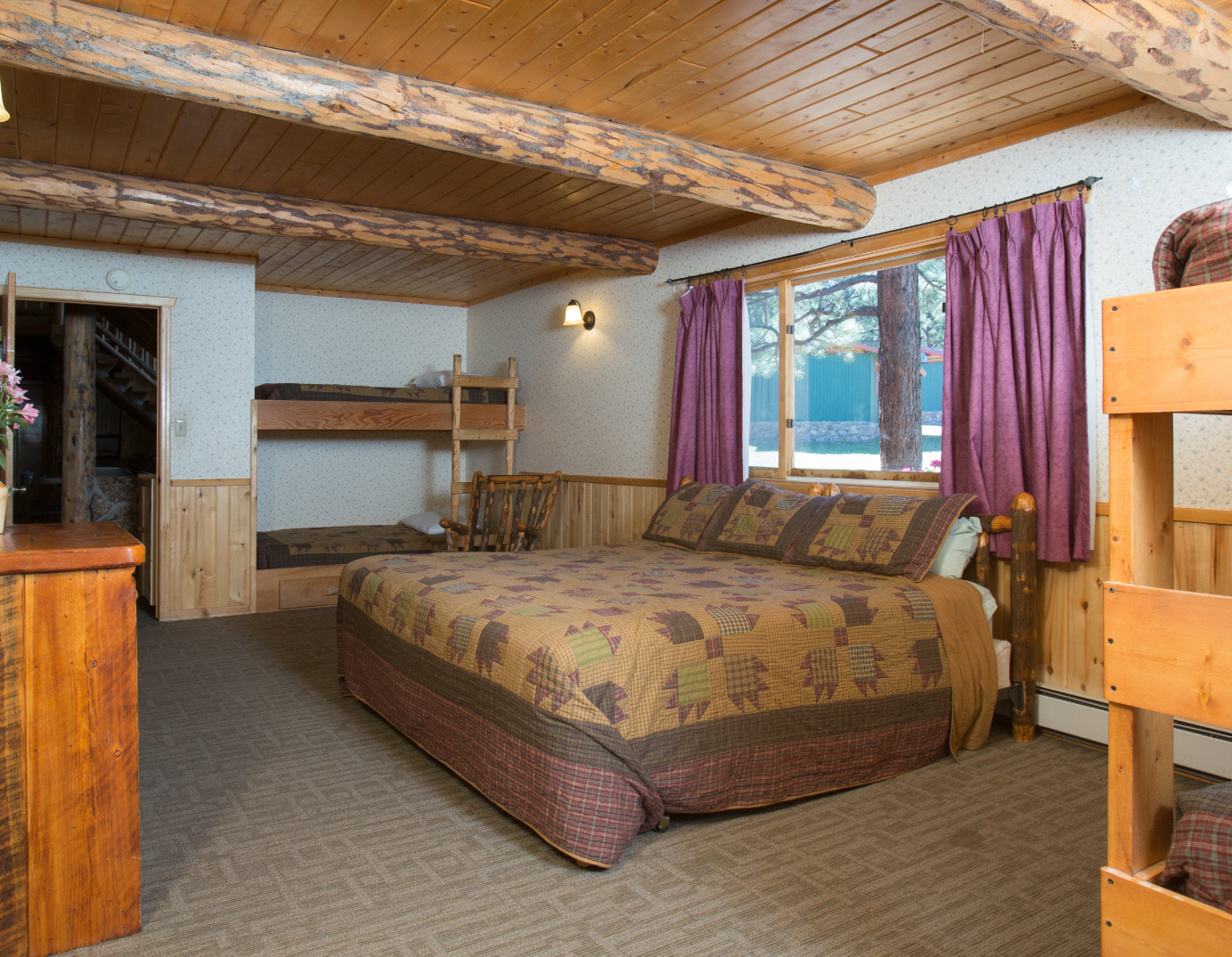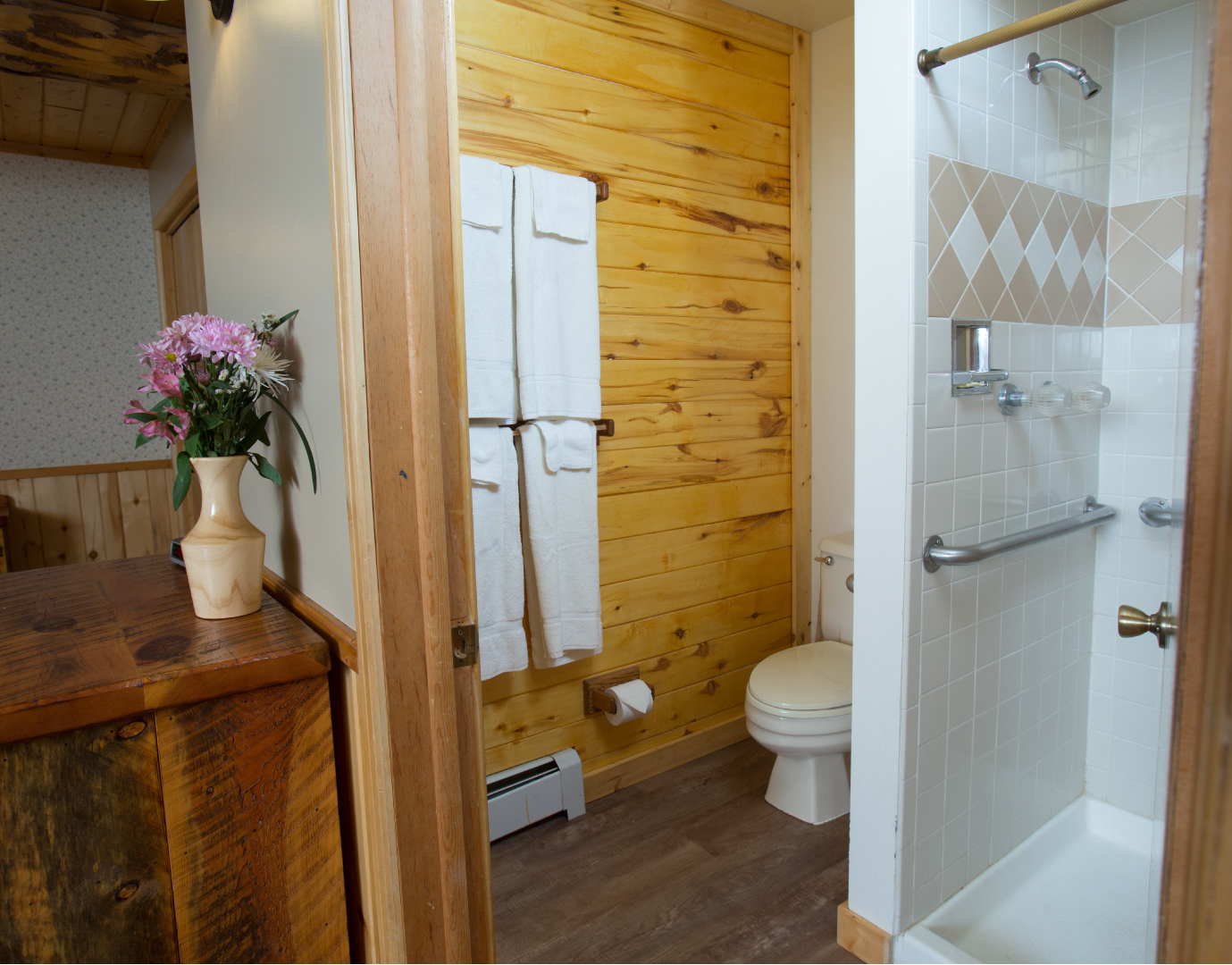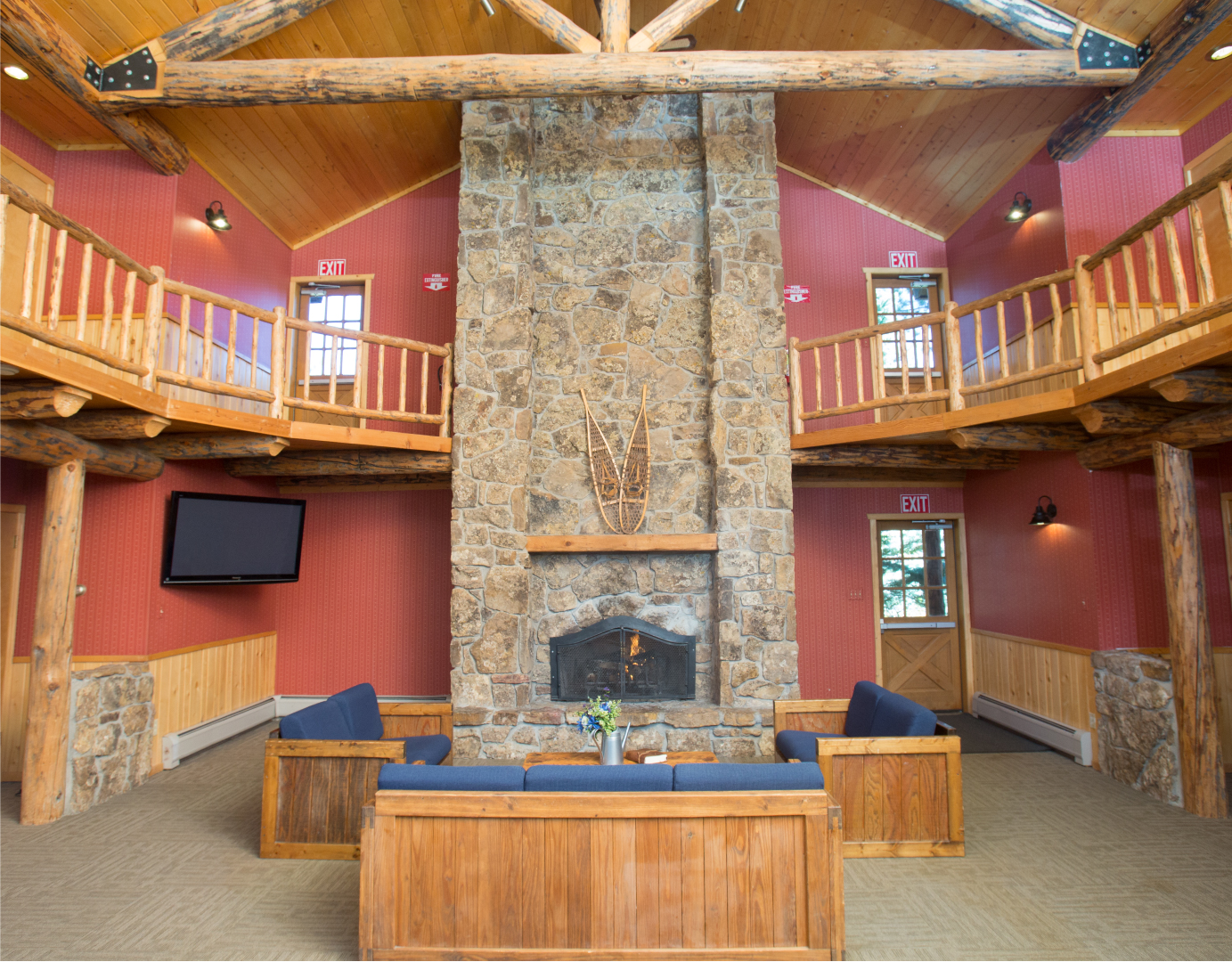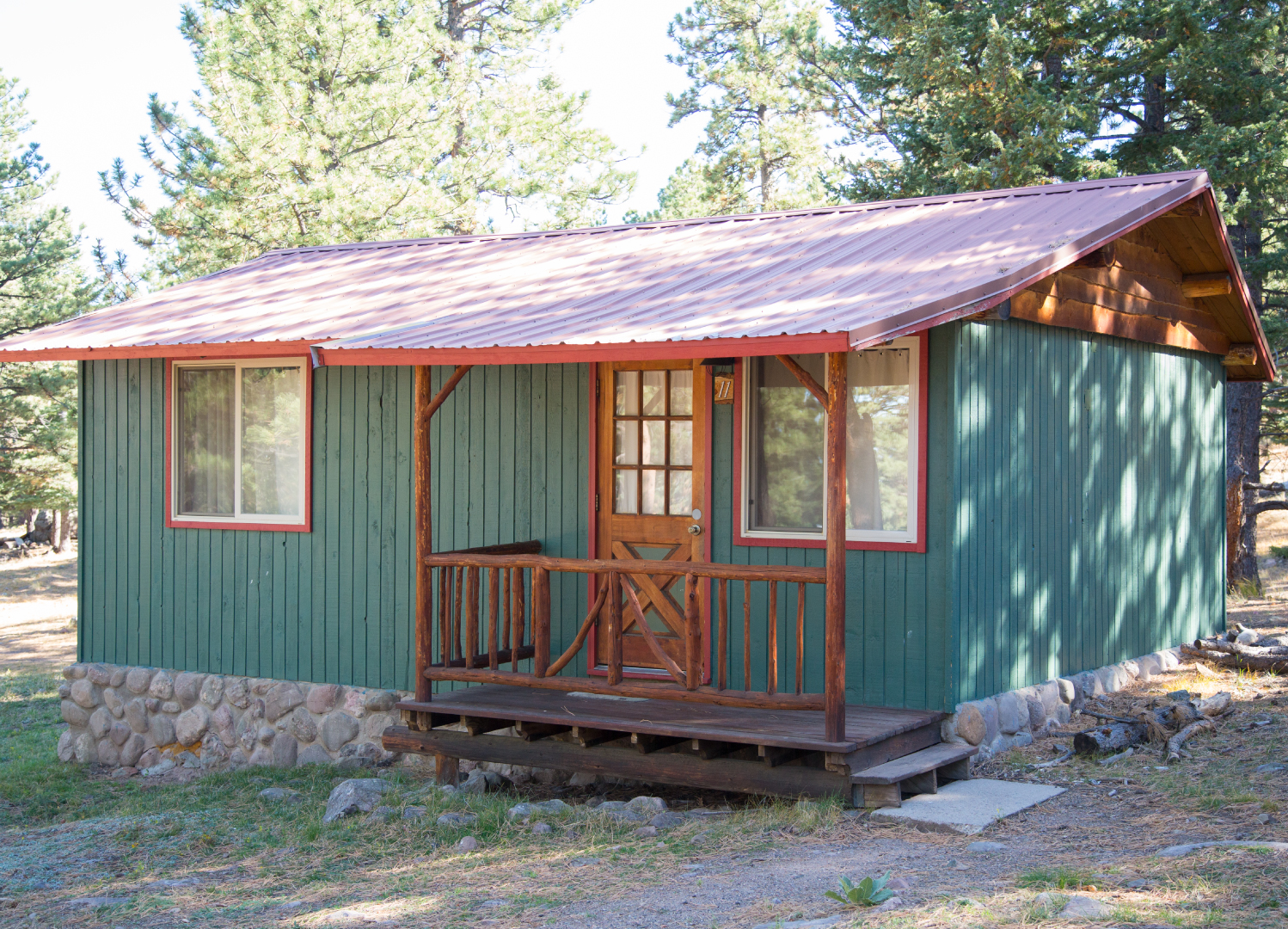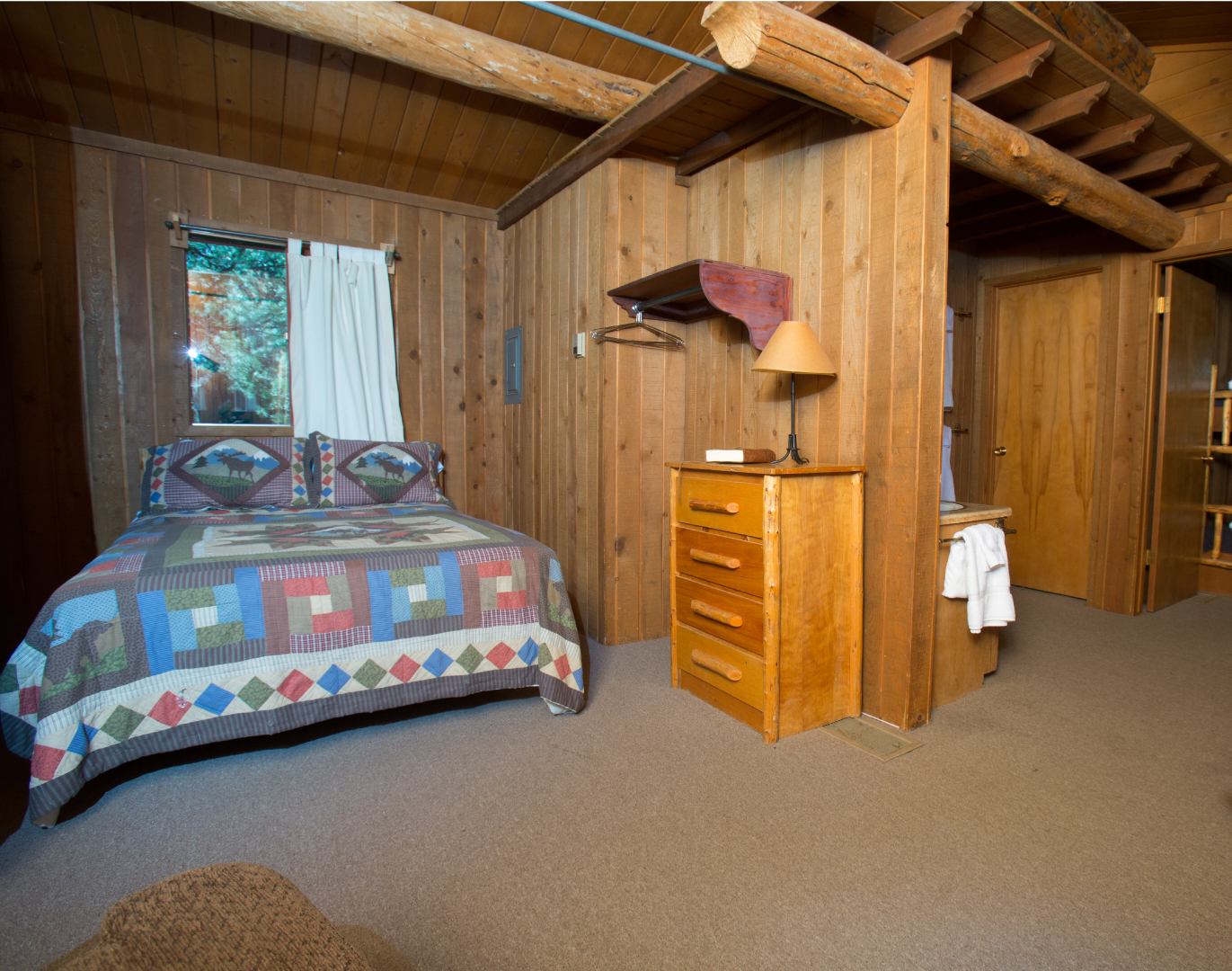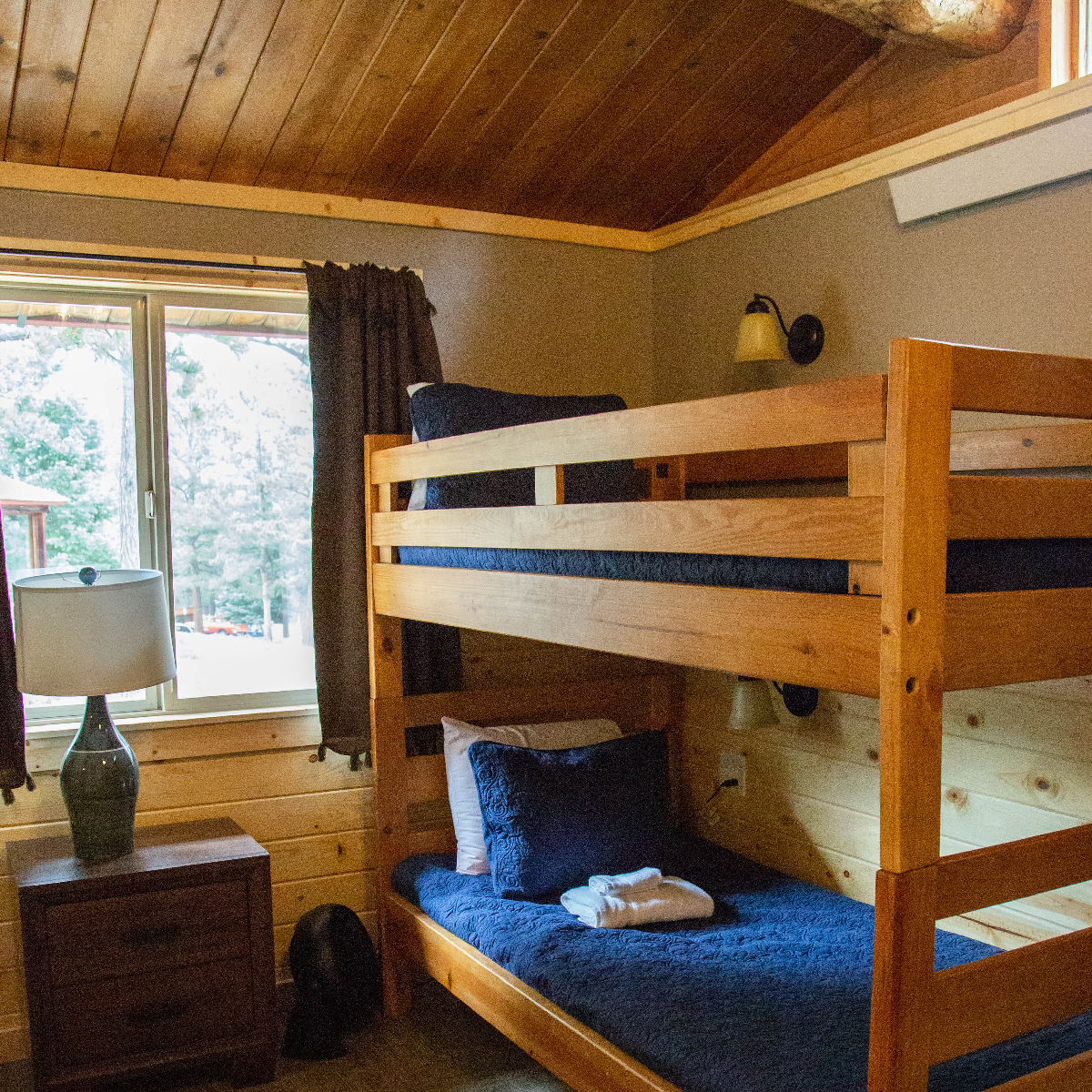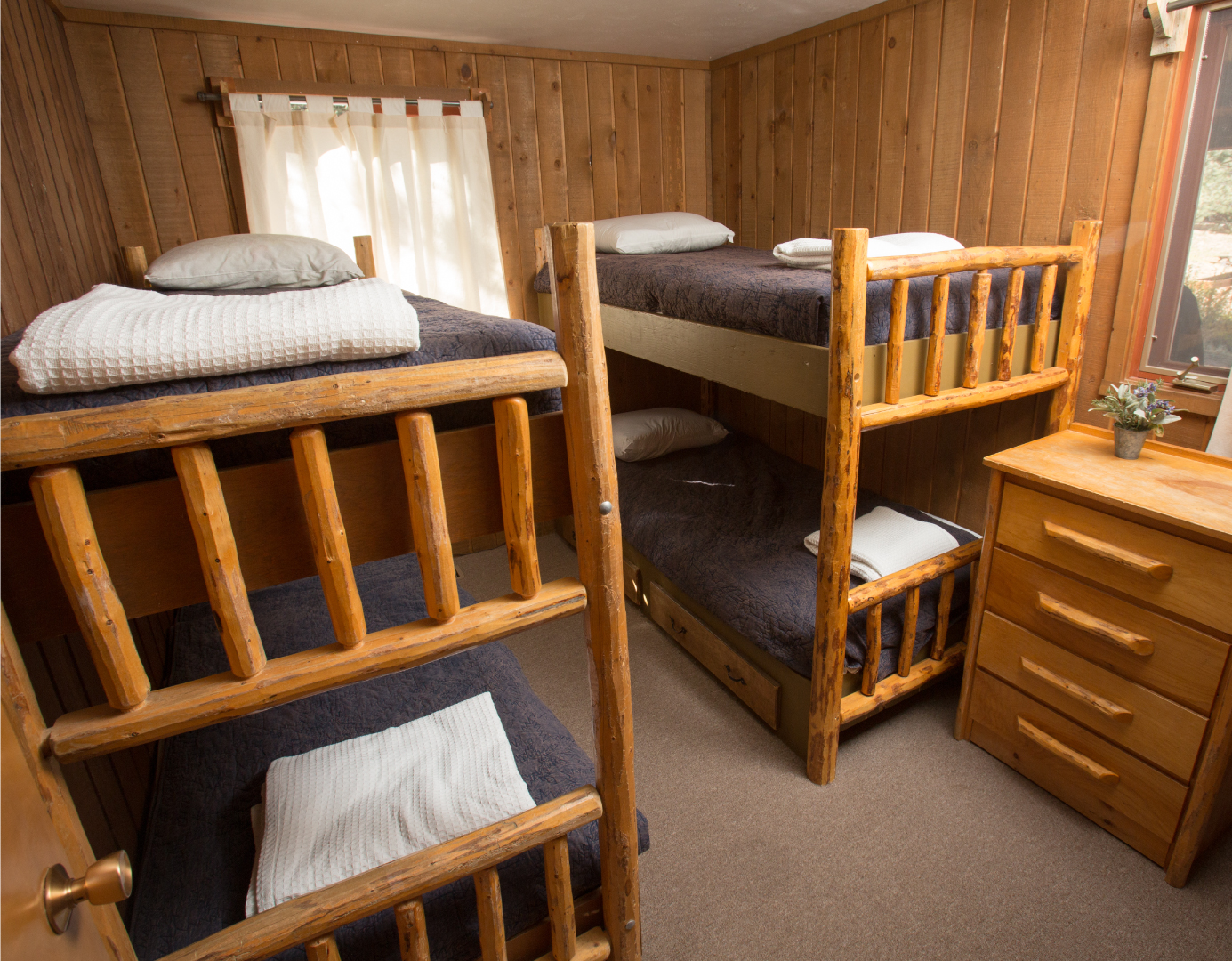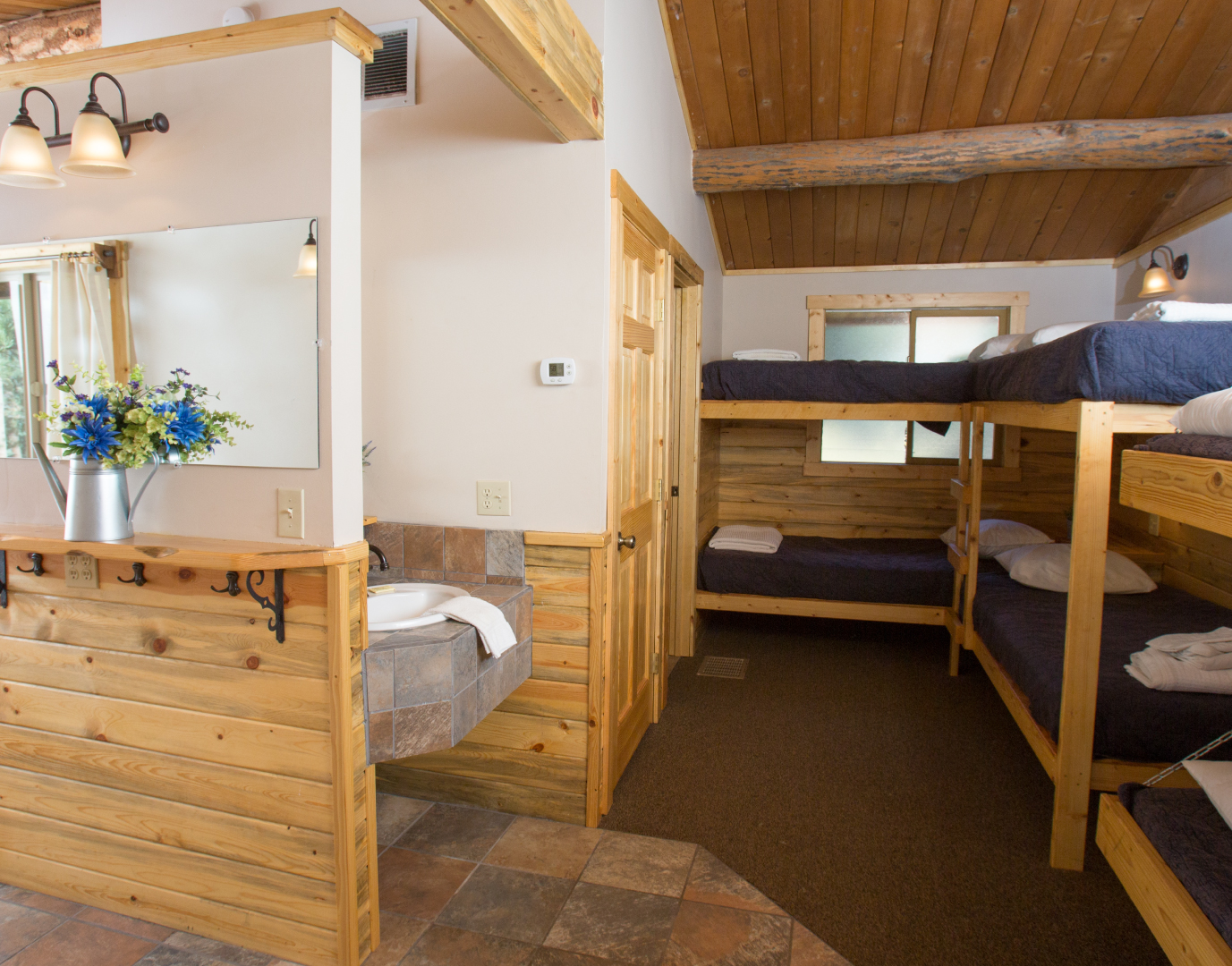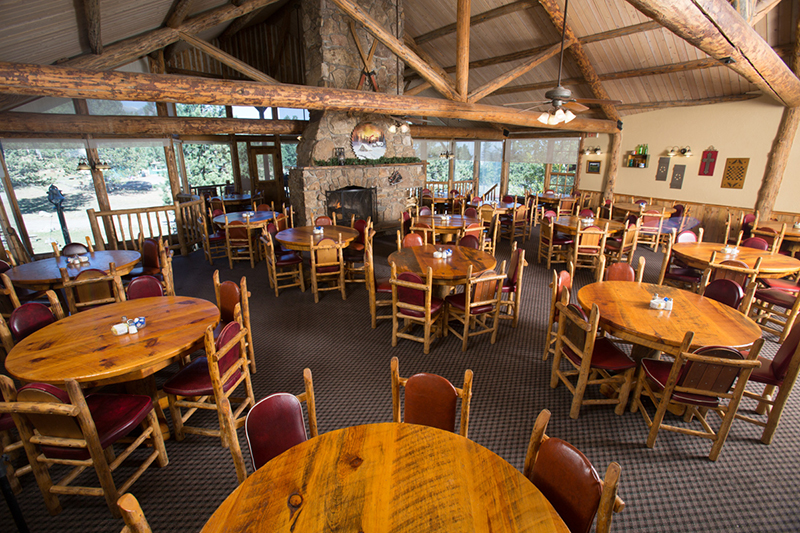 Meals
Looking for delicious Family-Style meals? We've got you covered. Coffee, dessert, and salad bar options? Yep, we have that too. And the best part - Sky Ranch staff does all of the preparation, serving, and clean up, so all you have to do is show up and enjoy a meal as a family. Meals are served family style, in our beautiful dining room settings.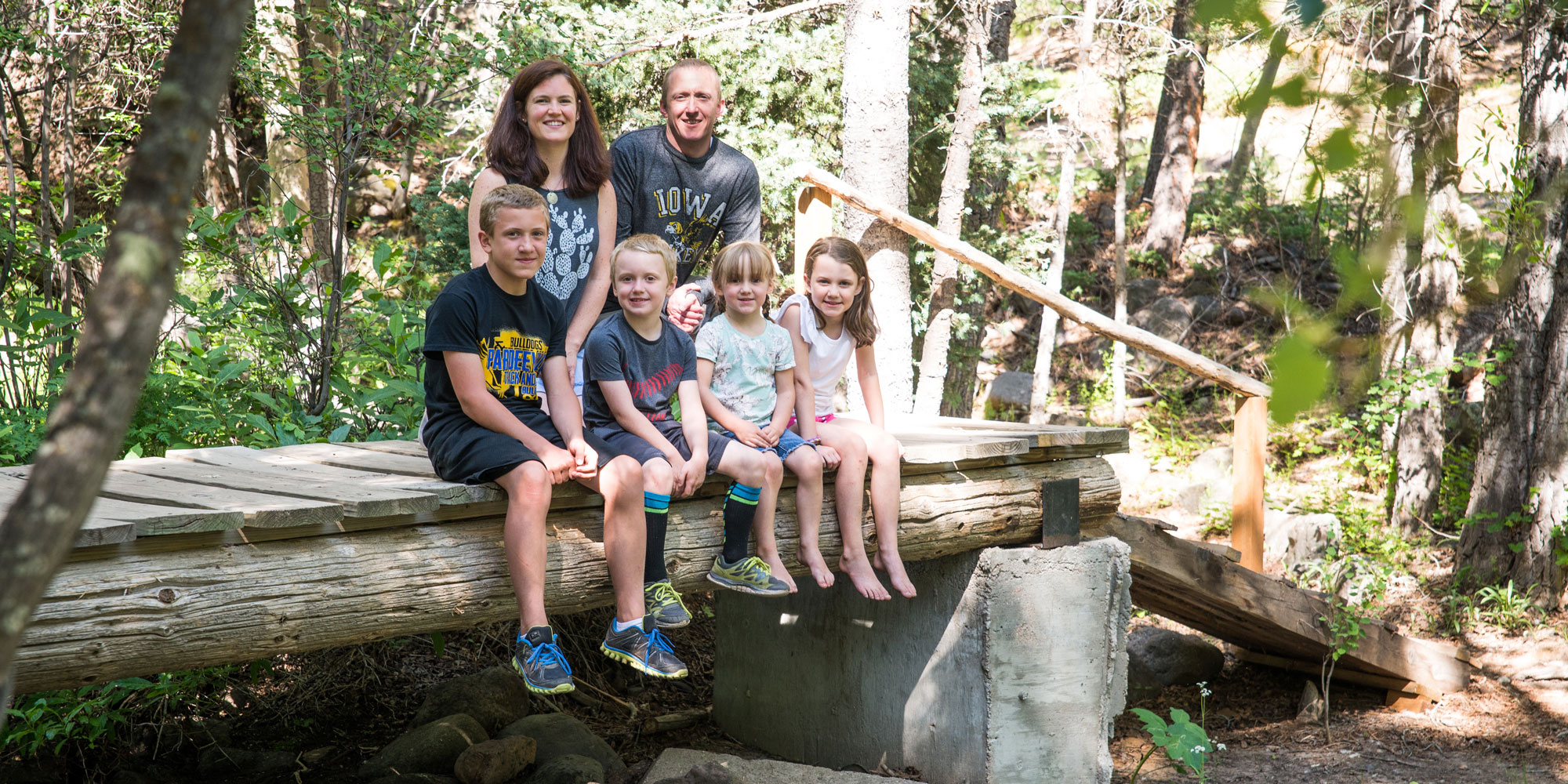 Scheduling
We plan out a schedule that provides plenty to do but leaves room for you to choose the options that best fit your family.
Have an adventure with your family in the mountains. From the zipline to the jumping pillow and hanging log, there is so much fun to be had. Most on-camp activities are included in the pricing. For an additional fee, your family can choose horseback riding, guided hikes, or our high ropes course.
Activities
There's never a dull moment at Sky Ranch.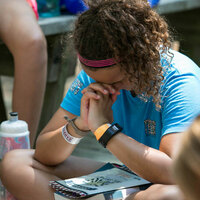 Bible Study
Sky Ranch's biblically-based study curriculum answers one of the annually rotating worldview questions:
Who is real? (God is real)
Who is Jesus?
Who do you trust? (Scripture)
Who are you?
Each program will tackle these 4 questions from the Life Map meant to intentionally challenge and encourage our campers where they are at developmentally. By moving through them every four years, campers work through these questions in the different stages of childhood – developing and deepening in their understanding as they mature.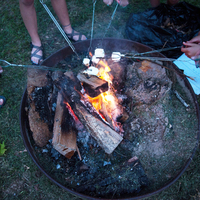 Campfire
Gather around the campfire with friends to roast marshmallows, share stories, and laugh.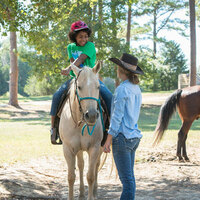 Horseback Riding
Led by Sky Ranch wranglers, experience scenic views while riding horseback.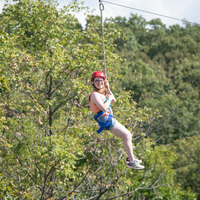 Ziplines
Speed down our multi-line ziplines with your friends. A high-flying adventure you'll never forget!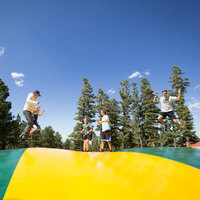 Jumping Pillow
The Jumping Pillow is an activity you probably haven't seen before. Jumping on a giant inflated air pillow provides a fun and new experience.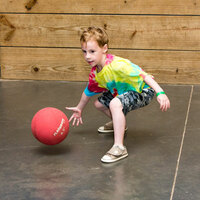 Gaga Ball
The more players the better! Dubbed a kinder, gentler version of dodge ball, Gaga Ball is played with a kickball, and combines the skills of dodging, striking, running, and jumping, while trying to hit opponents below the knees. Players need to keep moving to avoid getting hit by the ball. Fun and easy, everyone gets a serious workout.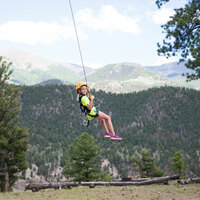 Alpine Swing
This is a swing unlike any other! Get ready for a 360-degree view.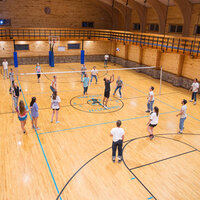 Rec Center
The Horn Creek Rec Center is packed full of entertainment so, no matter the weather, there is always something to do: Bowling, Rock Climbing, Basketball, Racquetball, the Trading Post store, Peaks Treats, and more!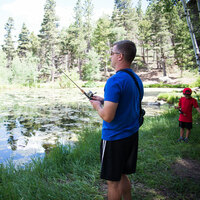 Fishing
Bring your own fishing gear and enjoy the serene atmosphere while fishing!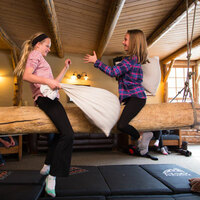 Hanging Log
Test your balance as you duel an opponent atop our hanging log.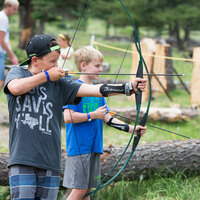 Peak's View Target Trail
This activity area offers a handful of different target sports to try, like Tomahawks, Archery, and BB Guns.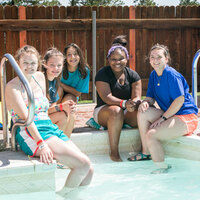 Pool
Recline, sun bathe, swim, play and relax over at the pool!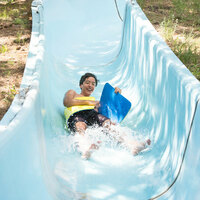 Water Slides
Choose from three different slides. Race a friend down or enjoy a refreshing cool down.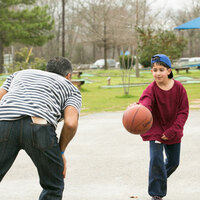 Basketball
Sky Ranch offers a full-sized basketball court.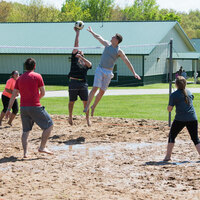 Volleyball
Sky Ranch offers a full-sized sand volleyball court.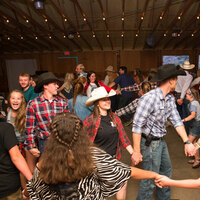 Western Night
Starting with dinner and ending with western dancing – bring your cowboy boots and duds!
High Ropes
An adventure high in the trees, the high ropes course gives you the opportunity to challenge yourself on various elements and finish with a zipline!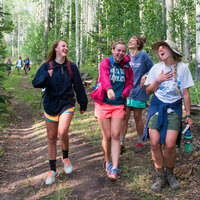 Hiking
Explore the majestic Rocky Mountains on one of many trail options in the area. Whether it's summiting a mountain, or a casual hike, there is an option for everyone.
Welcome Packet
Check out a sample Family Camp Welcome Packet. This includes a packing list, sample schedule, information about the area and more!