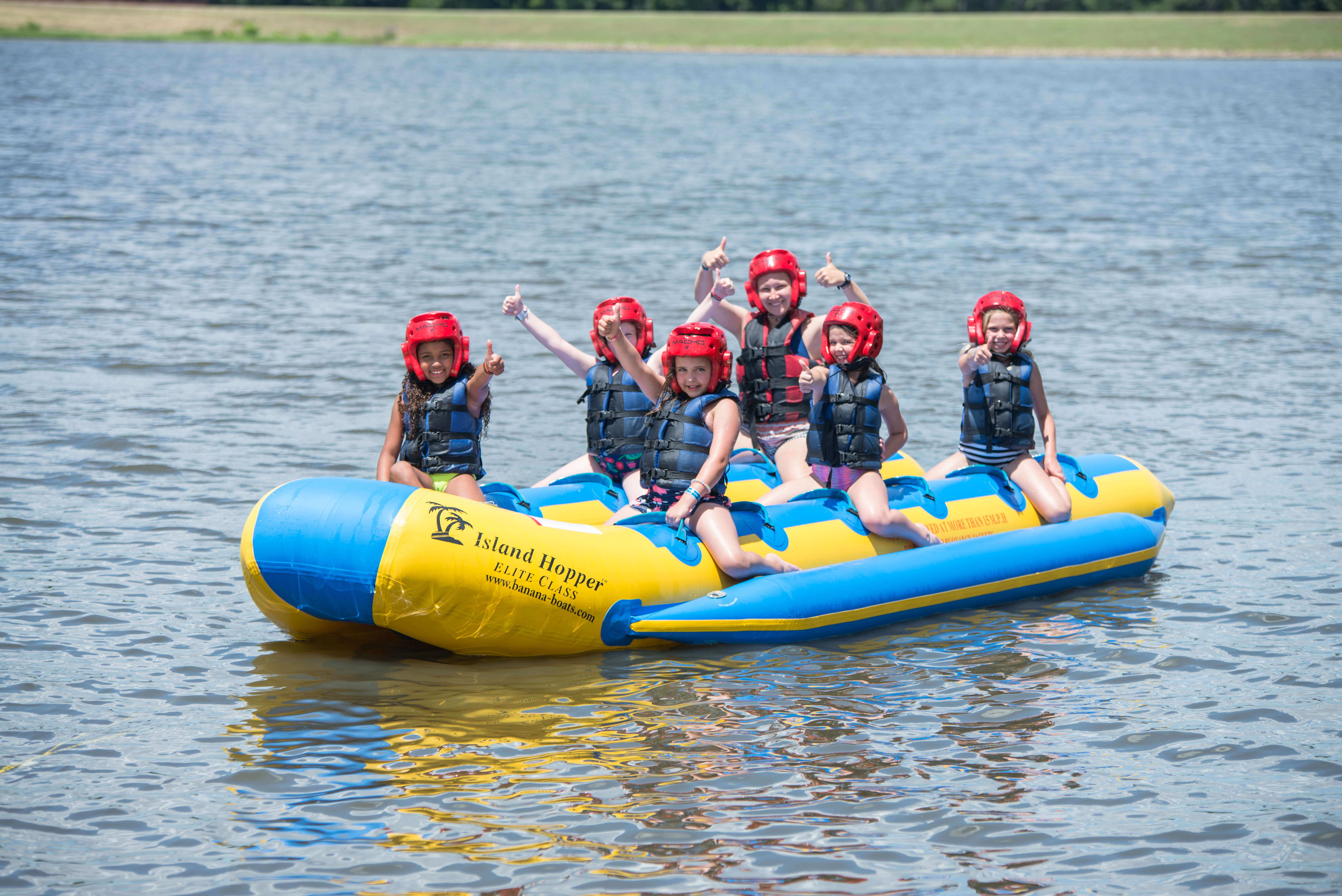 Safety
Safety and security of our guests has been and always will be paramount to the ministry of Sky Ranch. For detailed information on our dedication to this, please read the letter below from our President and CEO, Linda S. Paulk.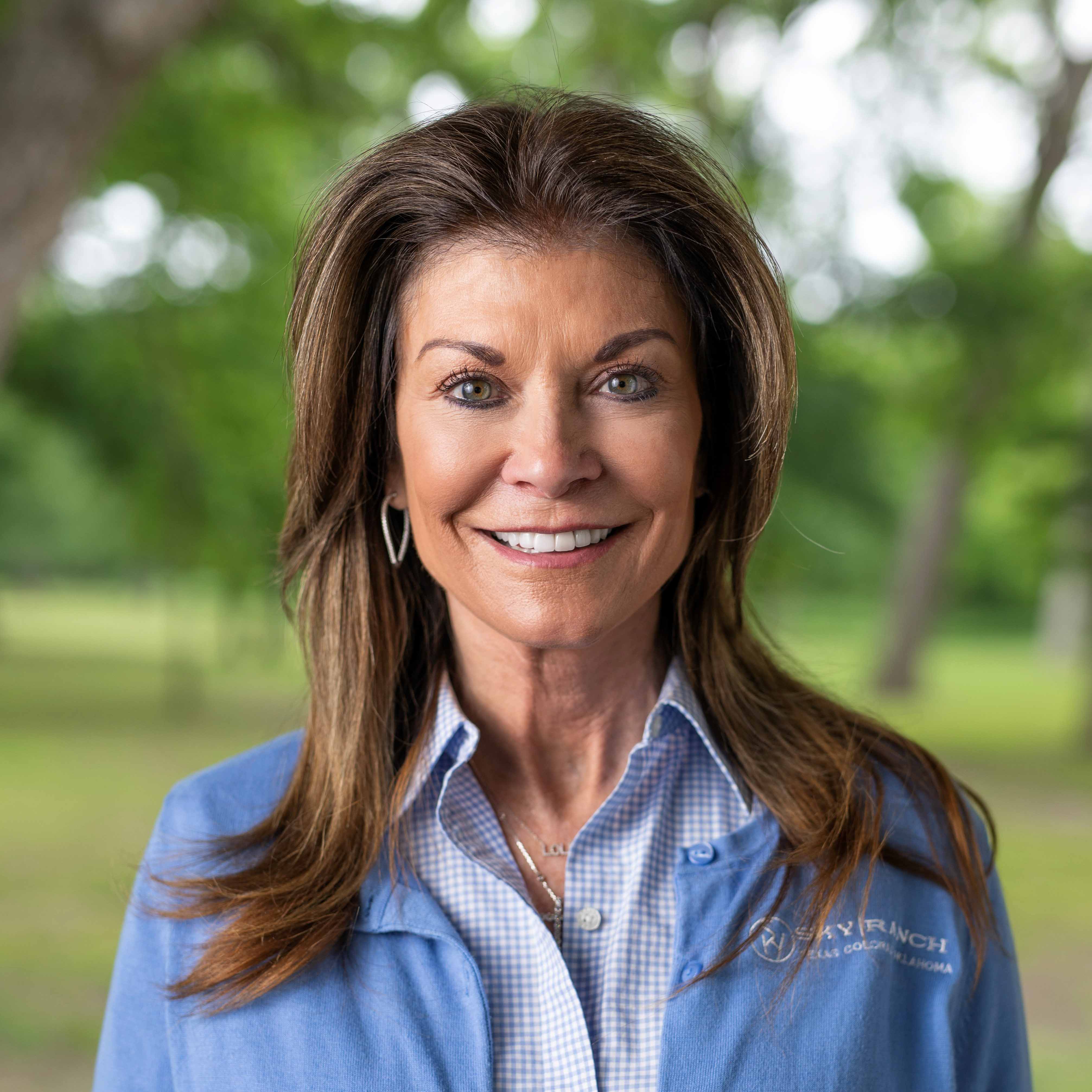 At Sky Ranch, each guest's protection is of utmost importance. We are committed to providing an atmosphere that will allow you as a parent to sleep at night. As you will see in the following overview of our safety standards, we place high importance on thoroughly training our staff and managing the safety of our facilities.
It all starts with our summer and residential staff who are carefully selected through a comprehensive screening process. Once hired, this team will undergo an extensive training program detailing the important safety measures needed in order to provide our campers with a safe and fun experience.
Our commitment is always to safety first by providing a loving environment equipped to take care of our guest's needs. Thank you for giving us the opportunity to serve your family. We look forward to seeing you soon!
Linda S. Paulk
President and CEO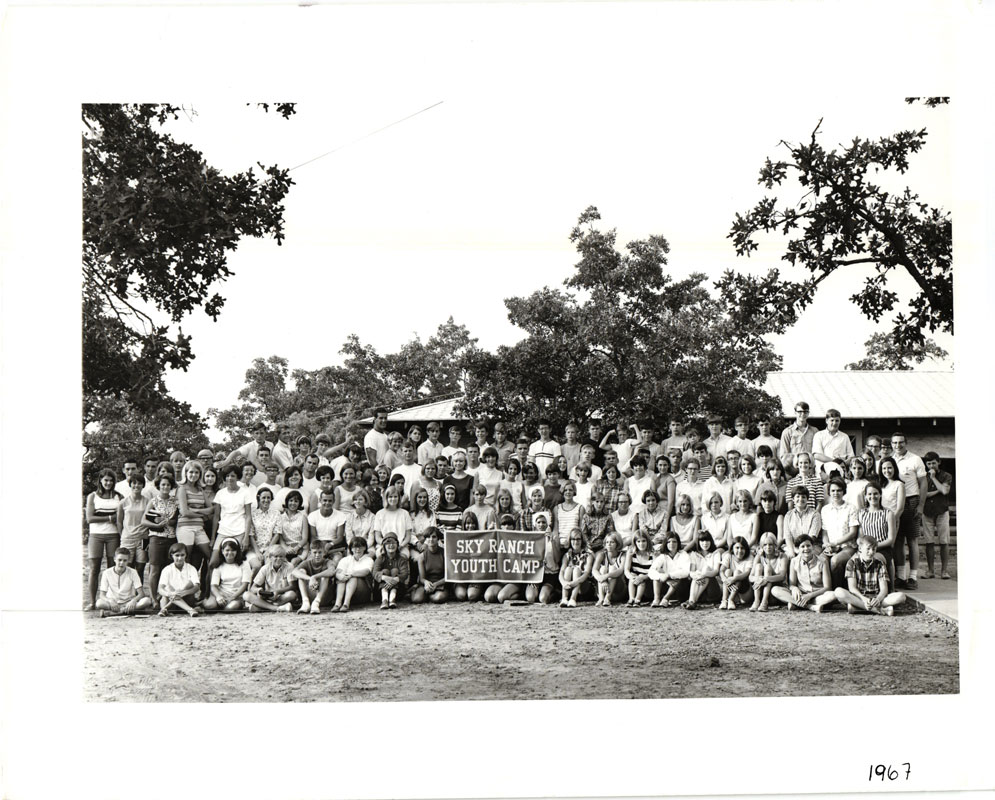 The same organizational objectives for over 60 years
Since 1955, Sky Ranch staff members have been trained to apply a consistent set of priorities to everything we do. We believe in the practice of Safety First so we make safety a part of our culture. Everything starts here.
Our safety covers staff hiring, emergency procedures, abuse prevention, activity safety, food safety, facilities, security, health care, and training for leading and working with guests.
Culture of Excellence
Sky Ranch exceeds the industry standards for safety protocols in many areas. Our goal is to provide an outstanding experience for guests, with a team that is ready to assist you at every opportunity and endeavors to exceed expectations.
ACA Accredited
Sky Ranch is an American Camp Association accredited camp*. ACA is an independent organization that establishes and evaluates standards and best practices for the camping industry. Our camps are visited and reviewed by fellow camp professionals trained as ACA visitors and graded against a set of standards established by ACA. Sky Ranch even exceeds many of the standards set by ACA.
*Horn Creek and Champions Rodeo programs are not currently accredited.
Outstanding Facilities
Our facilities are another area where you can clearly see our standards of excellence. Cabins are all equipped with smoke alarms, fire extinguishers, and posted emergency procedures. In addition to being prepared for emergencies, our maintenance teams regularly check cabins and buildings and have a routine maintenance program in place. Additionally, security for our guests is regularly assessed and improvements are made as necessary.
Full-Time Professional Team
Each full-time staff member undergoes a thorough interview process, a background check which includes a check against the national sex offender registry, and reference checks at time of hire. They are also required to complete a voluntary disclosure statement.
Every staff member on camp is trained and expected to never be alone in a private setting with a guest.
Sky Ranch practices daily monitoring of all activities through a system of checks and balances. Ministry Team Leaders, Activity Managers, the Healthcare Director, the Director or Risk and Compliance, the Vice President of Operations, and a team of seasonal staff provide constant monitoring of all camp activities.
Emergency Procedures
Sky Ranch has emergency procedures in place for various scenarios including severe weather, fire, medical emergencies, violent situations, intruders, missing campers, and active shooter. We train our staff on how to respond and what their roles are in these emergencies.
Abuse Prevention
Sky Ranch contracts with an outside consulting company, Ministry Safe (MinistrySafe.com), an expert in the field of abuse prevention. This organization trains our staff on behaviors and actions to watch for to help prevent the possibility of abuse. Additionally, they help us identify potential risk areas at camp from which we have developed systems and adjusted facilities in efforts to minimize any threat of child abuse.
In compliance with Texas, Oklahoma, and Colorado State law, if any of our staff become aware of potential or actual camper abuse, we report any suspicions or information to the appropriate agency.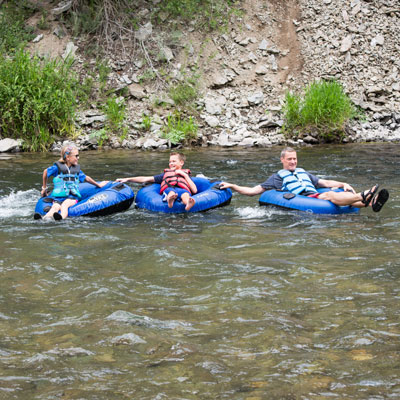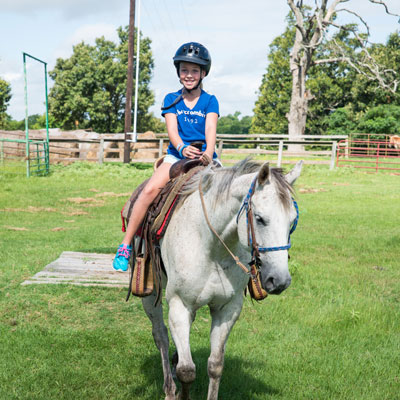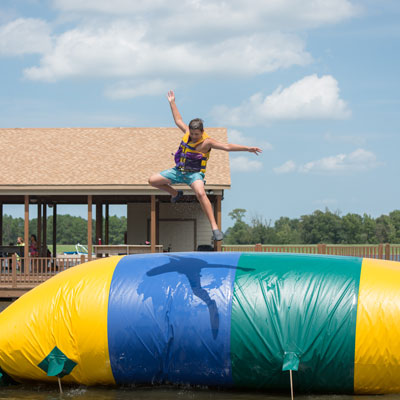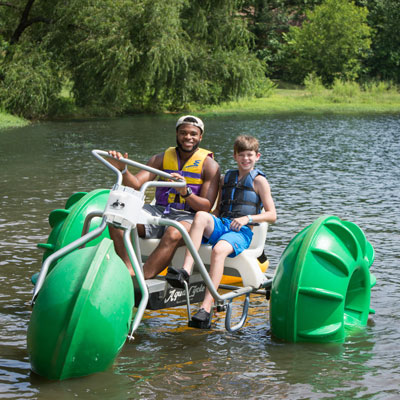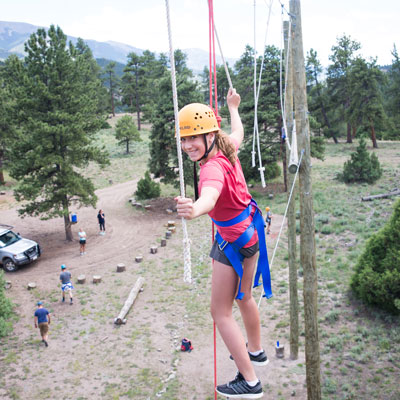 Activity Safety
Waterfront and Pools
Trained American Red Cross Lifeguards are posted at every water activity.
Non-swimmers must wear a life jacket to participate in any water activity.
All guests must wear a life jacket at waterfront activities.
Boat drivers undergo specialized training in those activities to be able to drive.
The water in all pools is tested regularly to ensure the water meets state standards.
Challenge Course
Staff who lead challenge course activities are trained through an Association of Challenge Course Technology (ACCT) preferred vendor member.
All challenge course elements and equipment are inspected annually by an Association of Challenge Course Technologies (ACCT) preferred vendor member.
Other Activities
All shooting sports activities are facilitated by staff trained specifically in those areas.
All horseback activities are facilitated by staff trained specifically with those horse activities.
Wilderness guides undergo a thorough training specific to the skills and activities that they will facilitate.
Food Safety
Sky Ranch kitchens are regulated and permitted in the same way public restaurants are. While we are not peanut free, we have limited the number of peanut products in our food.
Menu alternatives can be provided in the case of severe food allergies. Please contact Guest Services at 800.962.2267 for more information.
Health Care
For our summer camp programs, we provide various types of health care depending on the program. See the program in the list below for specific details. You can also find information about nearby medical services for each of our sites below.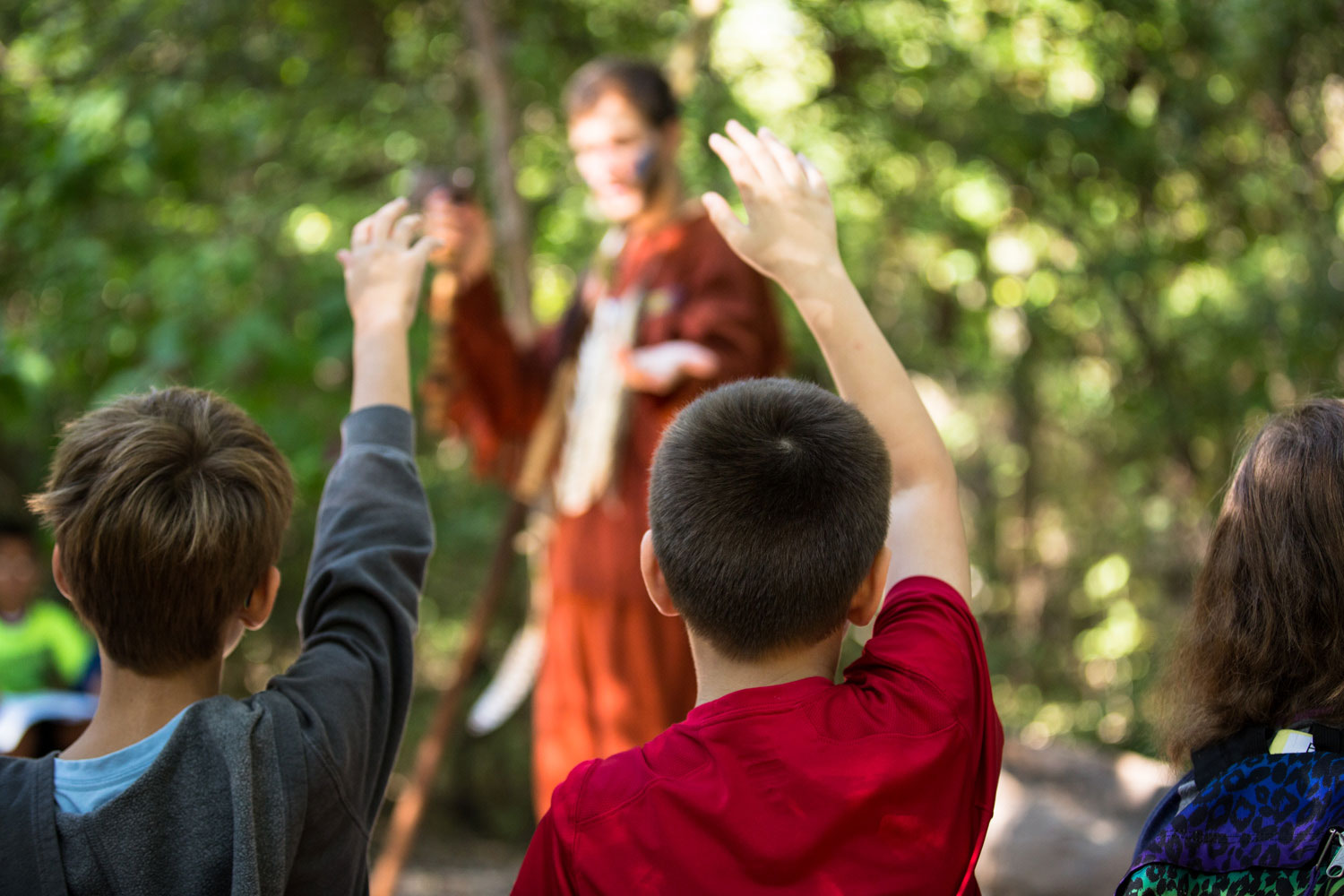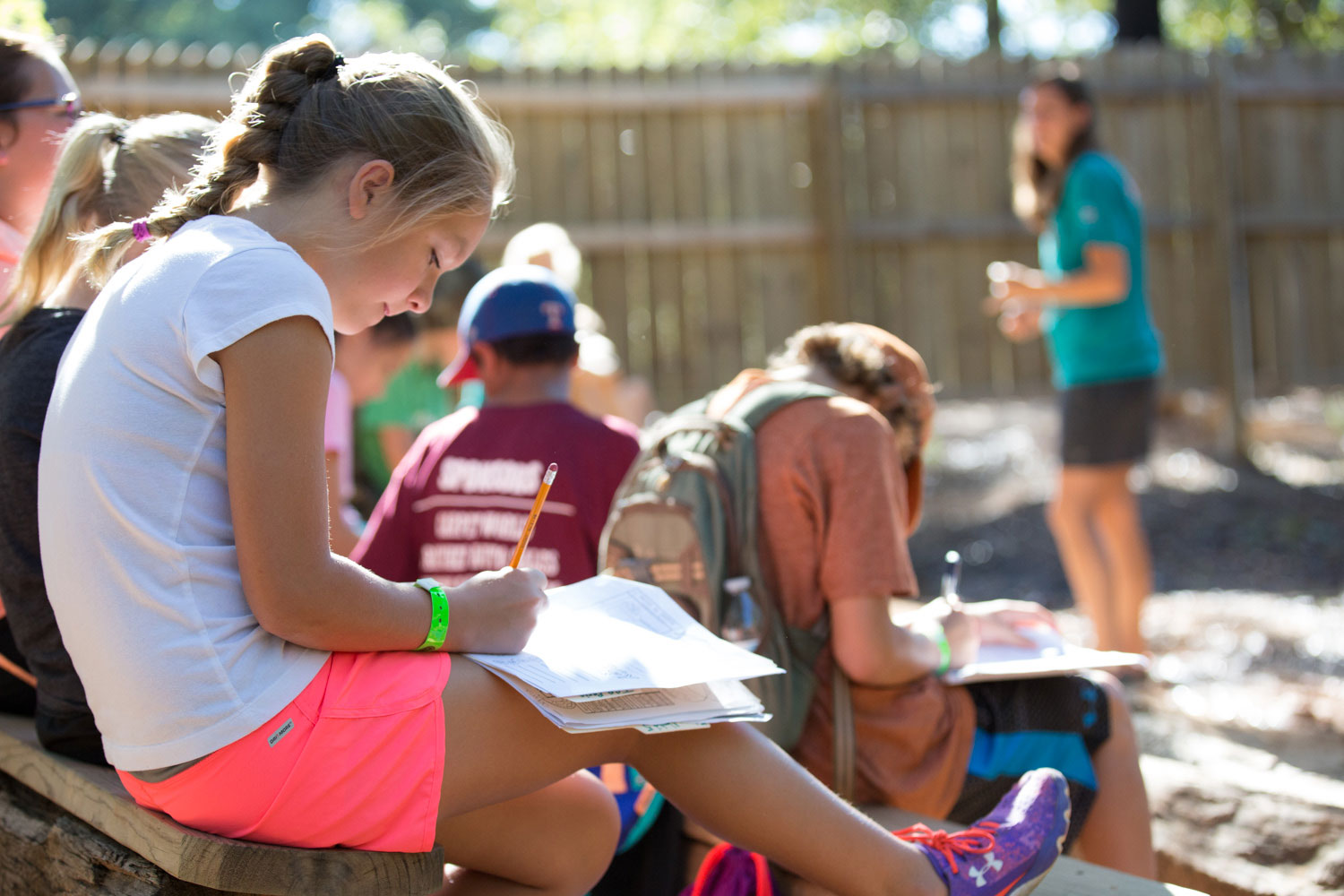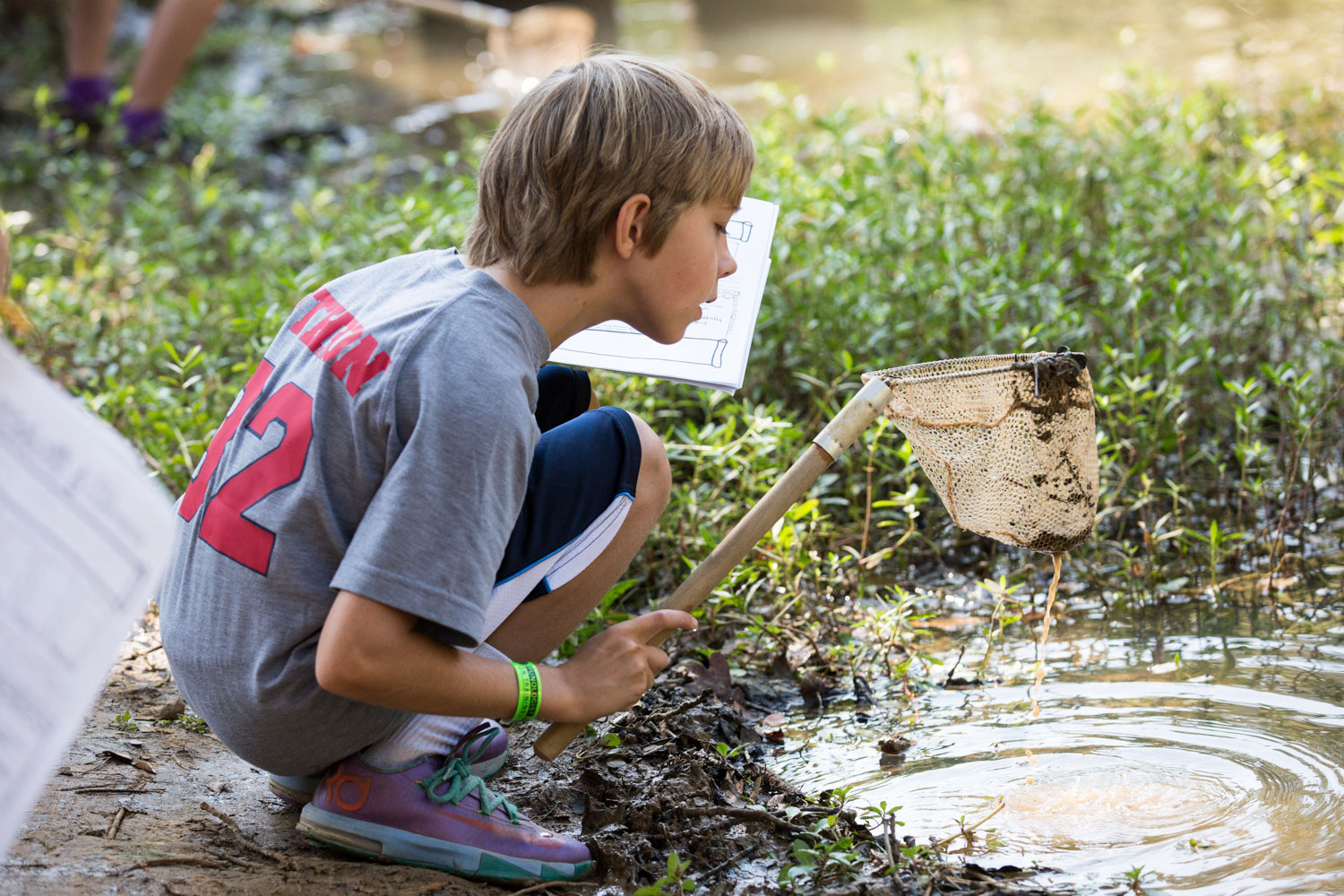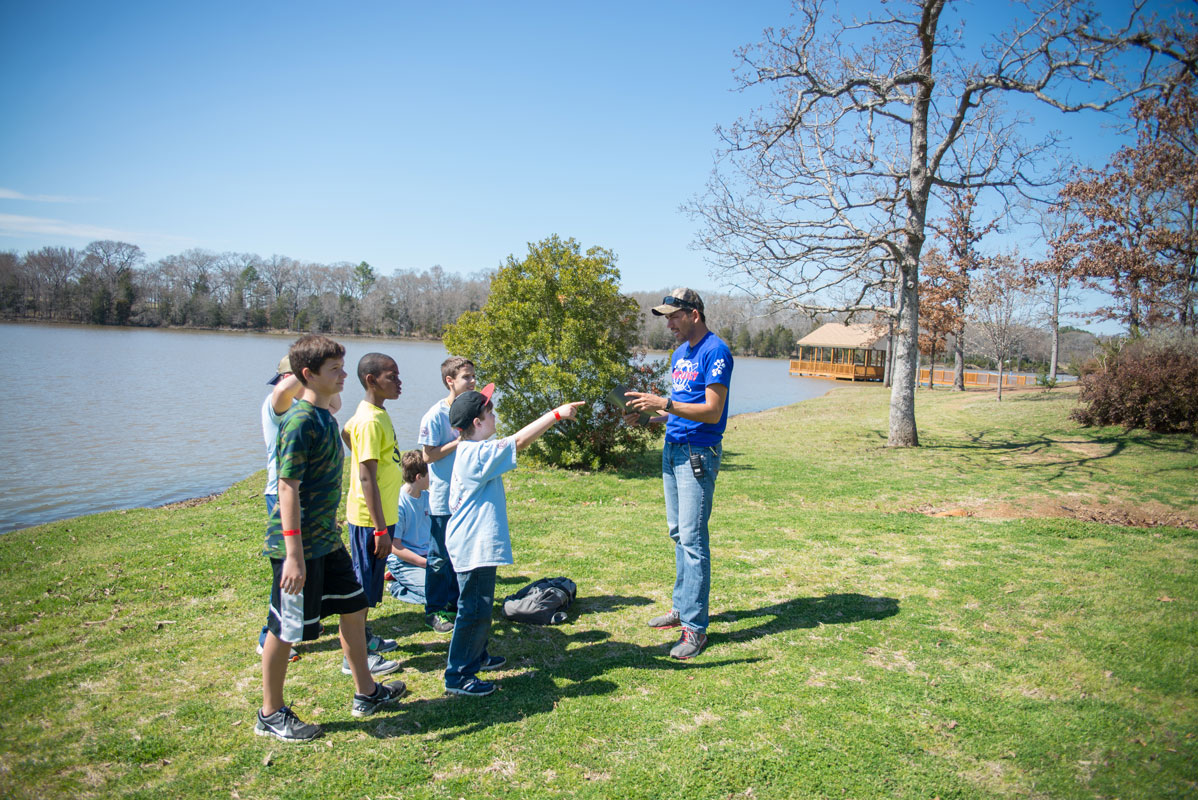 Program Specifics
School Programs
Highly-Qualified, Well-Trained, Carefully-Selected Staff
Sky Ranch is committed to providing the highest quality Outdoor Education staff in the industry. The level of staffing we provide greatly exceeds industry norms. Our instructional staff are full-time members with college degrees. Through a collaboration with Dallas Baptist University, our instructional staff are also improving their qualifications by earning a graduate degree while working at Sky Ranch.
The selection process for our staff is extensive and begins with our nationwide recruiting efforts. We cast a very wide net when looking for instructors in order to generate the best possible applicant pool. Our staff roster typically includes members from a variety of states reaching from coast to coast. A multi-tiered evaluation process is then used to screen applicants before final selections are made. This process includes preliminary screening of qualifications, a minimum two stage interview process, and background and reference checks.
Once hired, Sky Ranch also exceeds industry norms in training. Instructional staff participate in an extensive one-month training process. The training includes earning certifications in activities as well as training related to working with students and Sky Ranch's high-quality curriculum. The training process does not end after staff training. Staff members participate in weekly in-service training to refresh skills already learned as well as on-going staff development designed to improve their skills. Instructors are certified in CPR, AED and First Aid by the American Red Cross.
Medical Care
To assure students have immediate medical care available while they are here, each school brings a nurse or other first aid-trained individual. Should a guest need additional medical treatment, the schools are given directions to nearby medical facilities.
Supervision and Managing Health
Because safety is critical, it has long been our practice to use the buddy system while on camp, which we define as a minimum of two students. We suggest schools require an adult to accompany students whenever they are separated from the rest of the group during their classes and when returning to their cabins. As an added security measure, the chaperones are asked to keep the doors locked whenever they leave their cabin. Sky Ranch staff are on-site 24 hours a day.
Basic student's protection against dehydration and sunburn is a part of our daily ritual. Sunblock application is scheduled throughout the day. All students are encouraged to drink water at each meal and carry filled water bottles throughout the day. Instructors are trained to proactively require students to stay hydrated throughout the day. Additionally, we encourage rigorous hand washing, promote daily hygiene procedures, and employ a full-time housekeeping team to help prevent the spread of illness.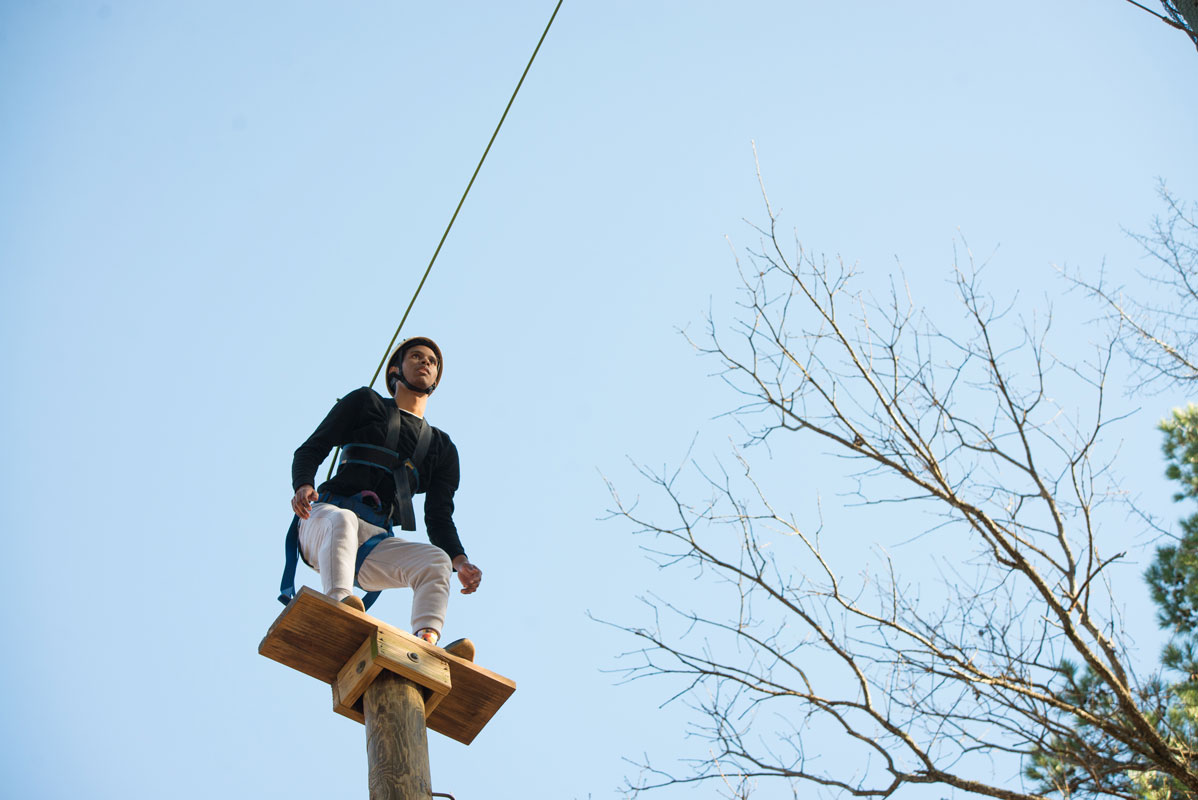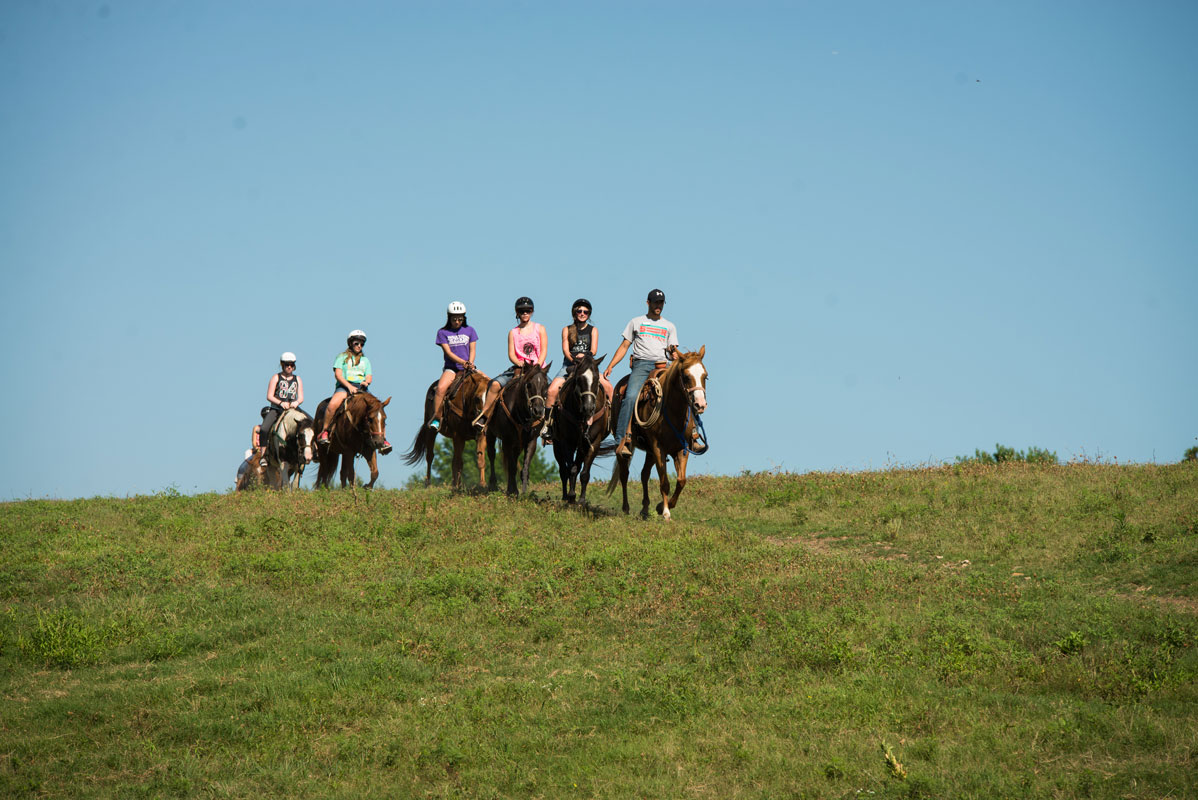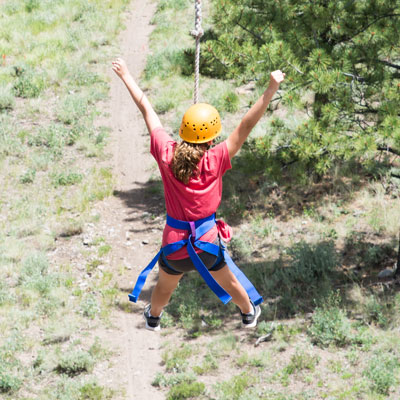 Retreats
Upon arrival, we will meet with your group leader to briefly orient them to the site and cover some basics. We also will provide them with best practices for members of your group. We recommend that everyone follow practices that are consistent with an appropriate response to interactions encountered during a visit to a place of public accommodation (hotel, malls, parks, etc.)
The practice of the Buddy System is encouraged. Children/youth should be supervised by an adult at all times.
We have staff members who are on call and are prepared to assist with any emergency or request, from the smallest preference to a challenging opportunity.
Summer Camp
Well-Trained, Carefully-Selected Summer Staff
Each year we recruit over 2,000 college students from over 30+ schools across the country. Of the applicants interviewed, we hire approximately 700 staff members. About 40% will be students who have worked with us in previous summers or have been trained through our leadership camp programs.
Our staff selection process is extensive and begins with a candidate's first interview with Sky Ranch.
Every staff member is trained from day one to "Care for the Legacy." Therefore, before we ever begin interviewing for new staff team members, our previous summer staff has begun their own recruiting process. They search their university campuses in the pursuit of Godly role models and character-driven individuals who will complement the Sky Ranch team.
Once selected for an interview, the applicant will participate in a detailed 60-minute meeting with one of our trained Camp Ministry Team leaders, during which we ask many personal questions about family history, social involvement, spiritual background, and moral beliefs. These questions are designed to screen out candidates that do not meet the standards we set for our staff. Our intentional methodology provides us the very best counselors, without compromise.
If we find the candidate to meet the requirements of our Summer Staff, we then perform an extensive background and character check on the individual. Our dedicated Human Resources team will perform character reference checks while we employ an outside agency to provide a comprehensive background check which includes a check against the national sex offender registry. We even go so far as to check social networking sites, such as Facebook and Instagram, to be certain that our candidates conduct themselves appropriately in their personal lives.
Once selected for employment, a student is required to attend a 7-14 day training at camp. This is a probationary period, and if we do not feel completely confident in a student's ability to be an outstanding caregiver and role model for your child, we will not allow them to serve during the summer.
Our full-time staff and board regularly pray for the recruiting and hiring of these students throughout the entire year.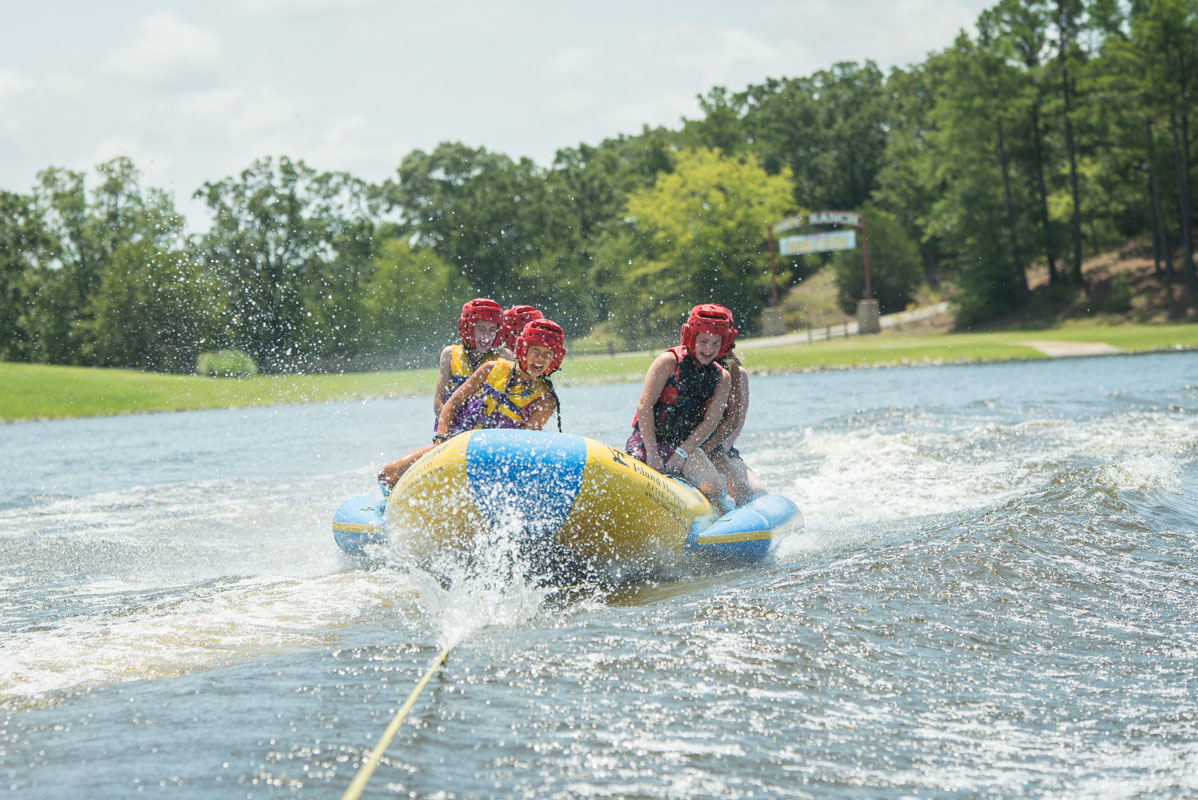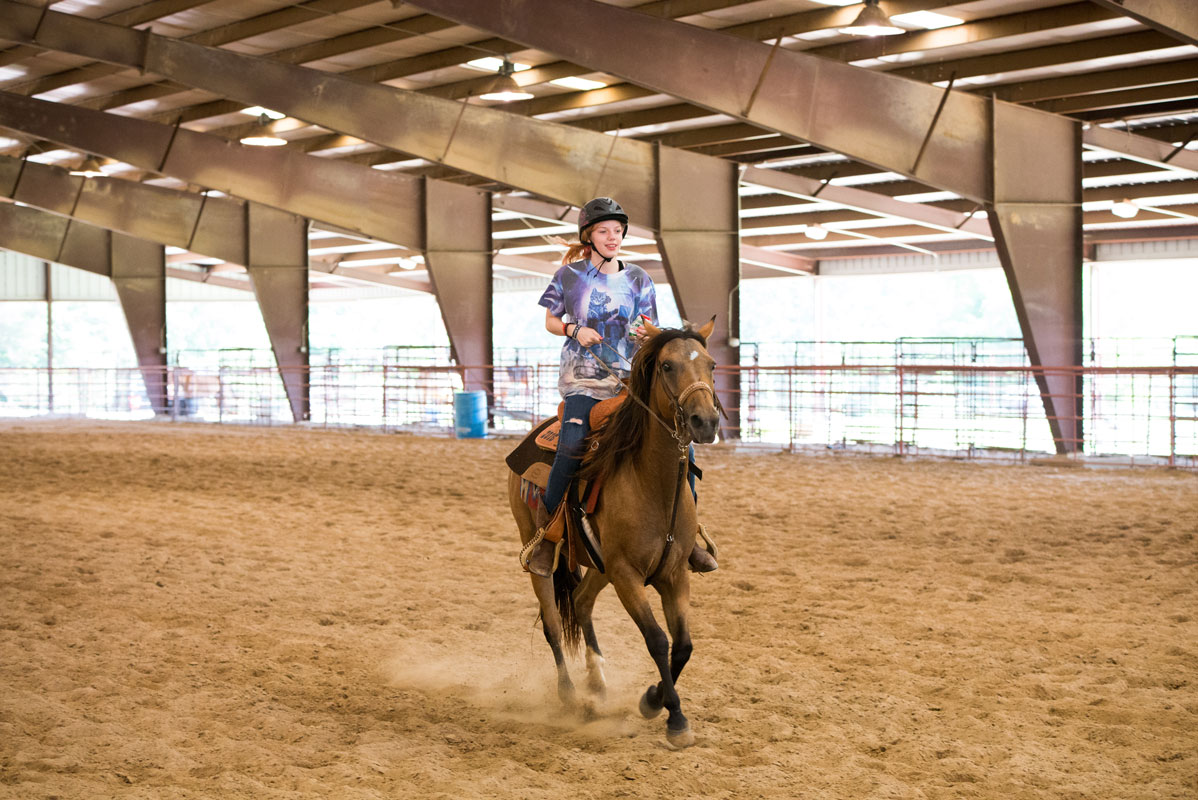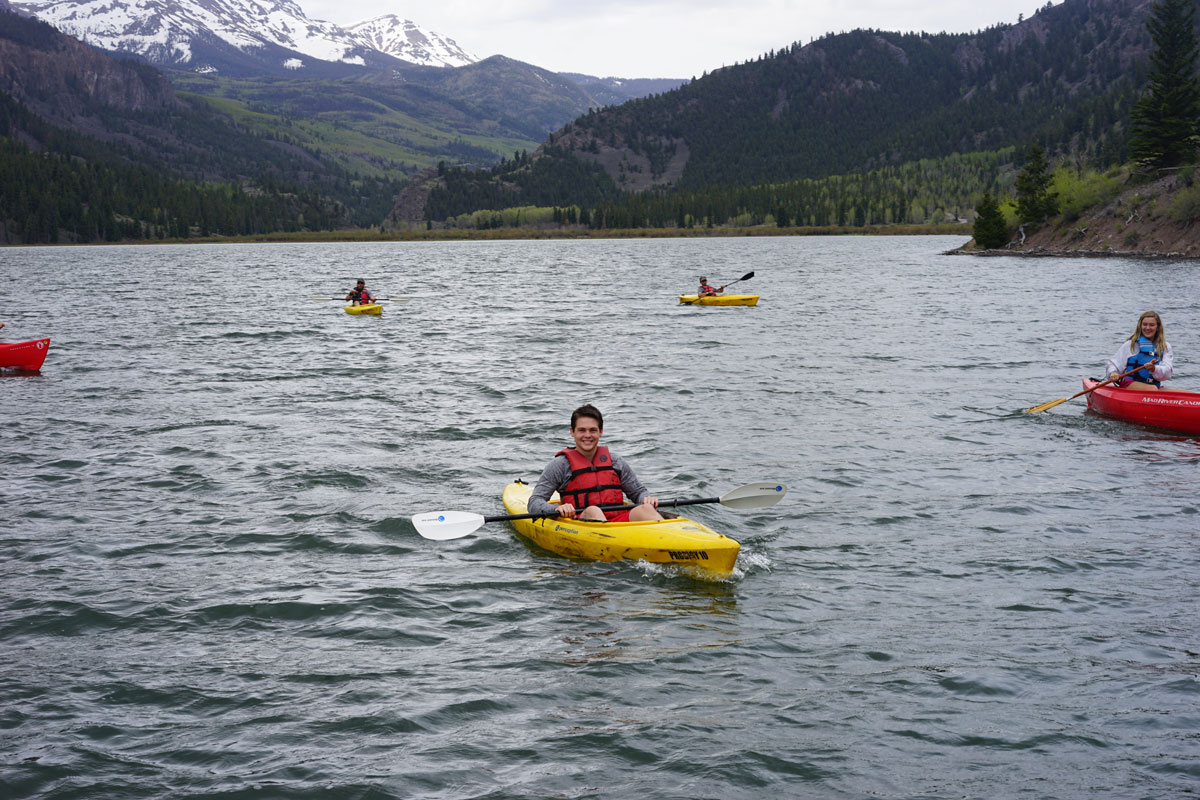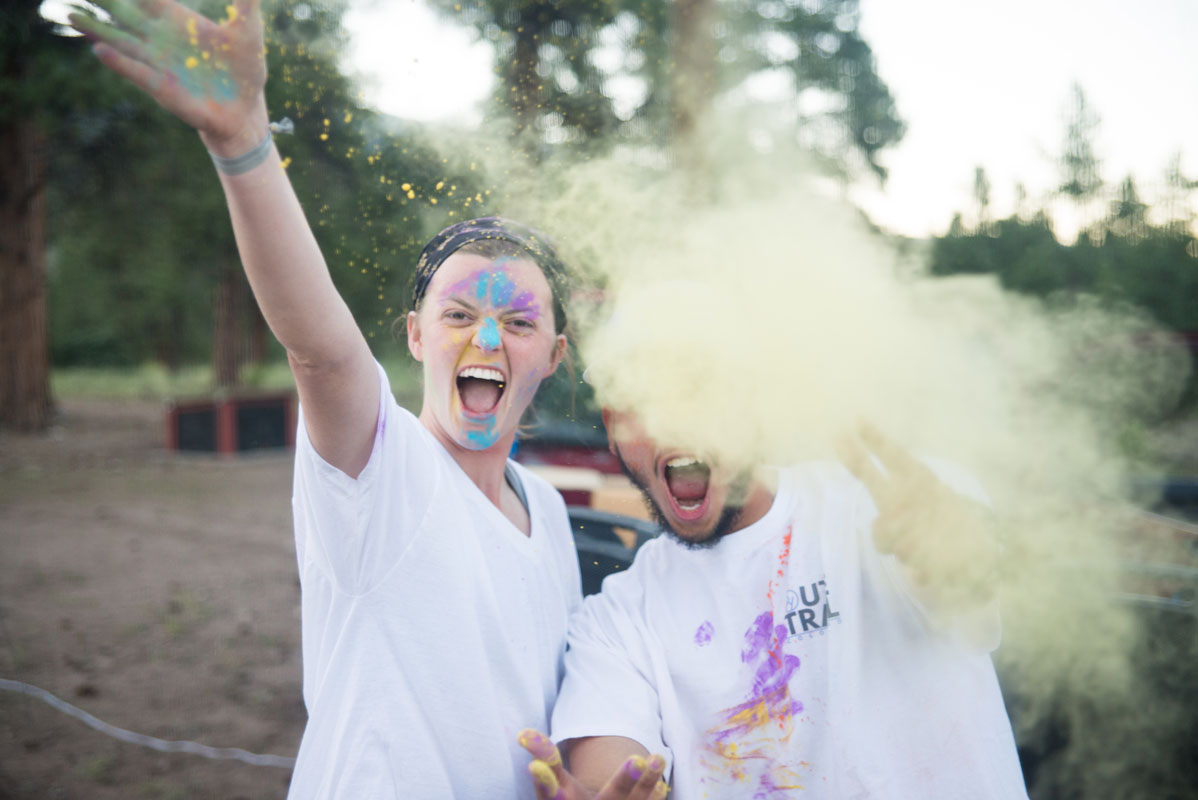 The Decentralized Difference
Sky Ranch is unique in the summer camp world in that we run a completely decentralized program. What that means is that our cabins are communities. Your child will stay with the same team of campers and counselors for the entire week. They travel together, play together, learn together, and grow together. Each community has a team of counselors who stay with the kids for their entire experience. There is a mix of personalities and skill sets in each cabin. This provides certain key advantages in terms of child care.
One size does not fit all. We attempt to provide counselors and leaders of different personalities and backgrounds in hopes that your camper will find a role model to match their temperament and meet their needs.
The accountability factor. Because it is a team, we can avoid situations where campers are left alone with any one counselor. In fact, staff are trained to prohibit any person on camp from being in a private situation with any camper. This provides a built-in checks-and-balances system, and a high level of accountability for following standards and appropriate conduct.
Utilizing a Senior Counselor. A trusted, well-trained Senior Counselor oversees only one cabin of staff and counselors of which they are always a part. They are not asked to watch multiple groups. All staff members receive performance reviews and in-service training during the summer.
These Senior Counselors are trained to identify and handle potential threatening situations such as bullying, health risks, or just the stress of being away from home.
Senior Counselors report directly to a Ministry Team Professional whose sole purpose is to oversee the health and welfare of your camper. These leaders are full-time adult staff with special training in safety, spiritual growth for kids, and camp management. They will stay directly involved with each community they oversee.
Relationship Managers vs. Skill Managers. We hire staff whose job it is to build relationships with kids and care for their emotional and spiritual needs. Then we hire a team that specializes in managing the skills of activities for campers. Because we are decentralized, we have specialists who can become highly skilled in their area of care. In other words, we don't ask our students to do too many jobs at once, but we do expect that they be excellent at their designated roles.
Regardless of part-time or full-time employment status, the emotional, physical, and spiritual safety of our campers is every staff member's responsibility.
We have set in place a system of written and verbal warnings. Depending on the amount of warnings and severity of our concerns, termination of a staff member may occur.
Extremely favorable staff to camper ratios. Our staff to camper ratio is approximately 1:5. This exceeds state regulations.
Standards of Excellence. Sky Ranch exceeds the state's requirements involving the training and testing about abuse prevention for youth camps.
Skilled Certified Medical Team
During the summer, we provide licensed and certified healthcare professionals (registered nurses, paramedics, nurse practitioners) and a team of health care assistants on duty 24 hours a day at our Van, TX facility. At Ute Trail we provide trained Wilderness First Responders for our Wilderness program and a registered nurse for each session of Sigma. At Horn Creek, we have a registered nurse that is onsite working with a couple of health care assistants. To learn more about health care for summer camp, click here.
Sky Ranch employs a registered nurse as our Healthcare Director to supervise all summer camp healthcare. Sky Ranch's medical protocols are regulated by a local physician for each site and reviewed annually.
All lifeguards, senior counselors and senior assistant counselors are trained in the use of an Automated External Defibrillator (AED) as part of their American Red Cross CPR certification. Sky Ranch has AEDs on each property.
Every cabin has counselors certified in CPR by the American Red Cross.
Rigorous hand washing, daily hygiene procedures, and a full-time housekeeping team help us protect against the spread of illness.
Basic camper protection against dehydration and sunburn is a part of our daily ritual. Sunblock application is scheduled throughout the day. All campers are encouraged to drink water at each meal and carry filled water bottles throughout the day. Counselors are trained to proactively require campers to stay hydrated throughout the day.
Abuse Prevention
In addition to the paragraph above, we also encourage you, as parents, to partner with us for your children's utmost safety by talking to them about what to do in an uncomfortable situation. Every cabin community contains a 'message lock box.' This is a means for campers to anonymously report any information or circumstance in which they have felt threatened or abused. Each box is checked by our Camp Ministry Team leaders every day during summer camp.
In compliance with Texas, Oklahoma, and Colorado State law, if any of our staff become aware of potential or actual camper abuse, we report any suspicions or information to the appropriate agency.