Summer Prep
Colorado Overnight Camp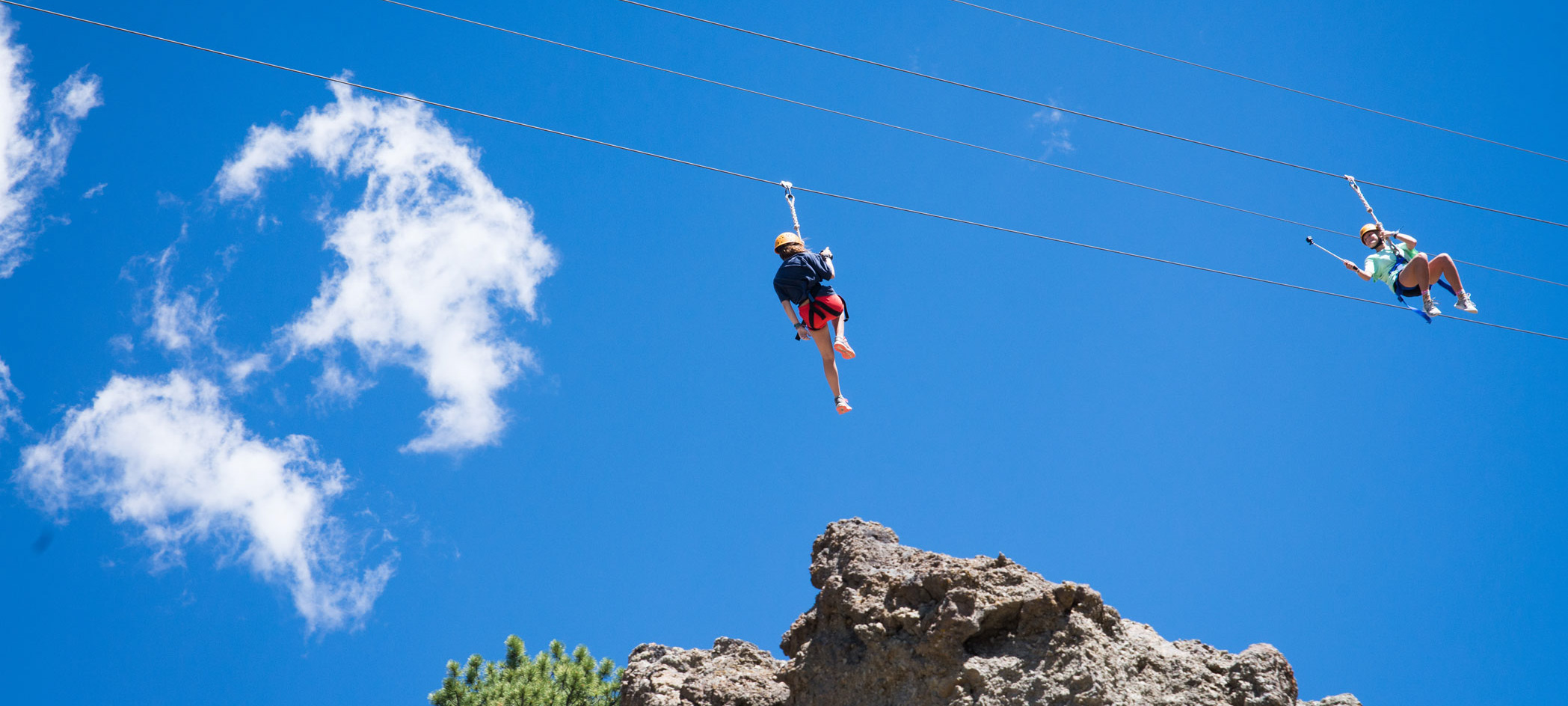 We cannot wait for you to drive through our gates this summer!
This page contains all the need-to-knows for summer programs: Quest Colorado, Sigma Junior, and Sigma Senior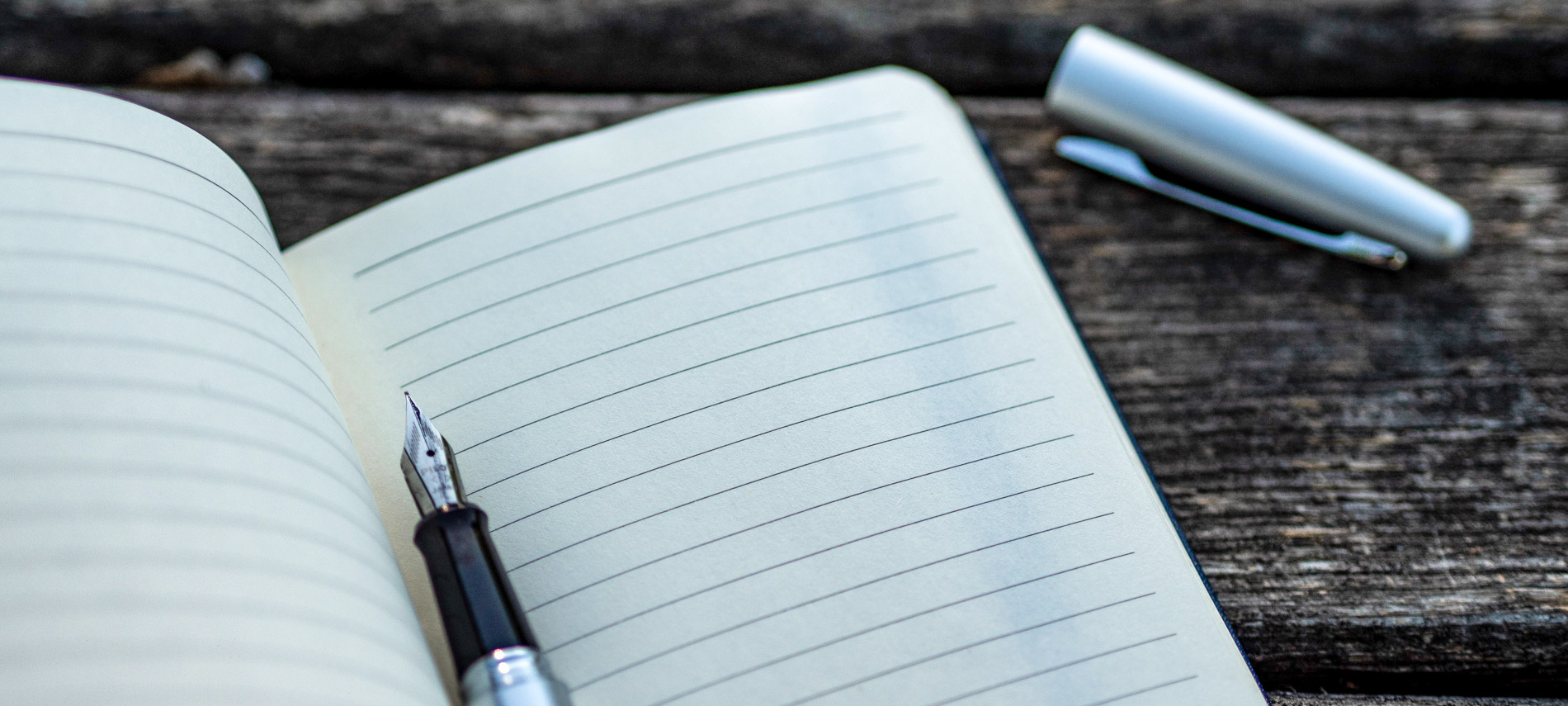 Follow this list and you will have everything you need by the time camp rolls around!
Screen shot the list with your phone to save.
Now
Log into your Online Account:

Confirm your account is paid in full.
Complete your Health Form, Terms & Conditions.
Answer the "Additional Questions."
Pre-Order Shirts, Skypacks, and Snack Packs.
Add funds to your Store Card.

Set up a doctor appointment for your camper:
Sigma Senior Only
Two weeks before camp
One week before camp
Plan night event outfits.
Camper Medication must be in a labeled prescription bottle. Learn more about medication and health policies here.
Day before camp
Make sure you have everything ready to go (check the packing list again)
Check your email for the Health Questionnaire. (It's required!)
Facial Recognition - upload a clear photo of your camper's face to the Bunk1 App to be notified when new photos of your camper are uploaded!
Day of camp
Parents bring your driver's license to check-in. It's required.
Fill out your camper's Sky Ranch luggage tags and attach them to your camper's luggage.
Don't forget your camper mail/care packages.
Head to your favorite place on earth! (Sky Ranch in Van, TX!)
During camp
Send your camper emails and view photos with the Bunk1 App. (Expect to see a handful of photos of your camper throughout the first week. For Sigma, the second week will be off-camp so there will be fewer photos during that time.)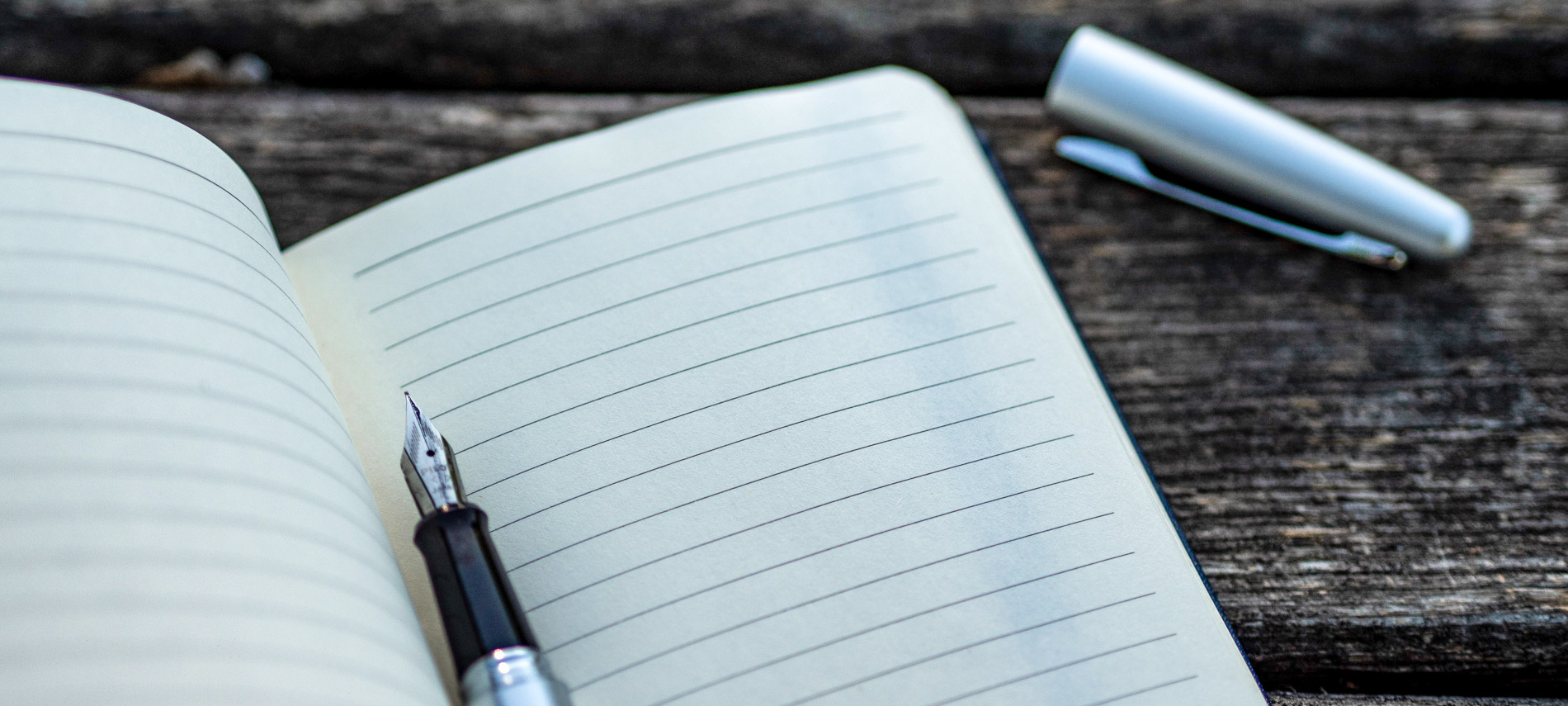 What to Bring
Clothing
Please make sure that you clearly label all of your camper's belongings.
Daily temperatures average about 75 degrees. Nights can dip to 30. Campers will need warm clothing for nights, as well as warm layers for mornings and evenings. Please pack enough clothing for the trip, as there is no laundry service during our time together!
| | |
| --- | --- |
| Jacket or fleece - very necessary | Hand sanitizer |
| Rain jacket or poncho - very necessary | Hat and sunglasses |
| One-piece swimsuit for water activities | Both pants and shorts |
| Sturdy shoes for hiking | Socks, underwear, pajamas |
| Older pair of tennis shoes for daily use | T-shirts/tops: both long and short sleeves |
| Lip Balm | Night event costumes |
| Water shoes - either sandals with back straps or shoes that can get wet | Money - for bus ride meals ONLY. |
Camp Life
Warm bedding - we recommend a 20 degree rated sleeping bag and a pillow.
Flashlight/Head lamp and watch.
Snacks for the bus ride and $20 for breakfast on the way up and back. Campers cannot use Ranch Bank funds during travel.
DON'T FORGET your Bible, a journal (spiral notebook is fine) and a pen.
Sunscreen, bug spray, and toiletries (shampoo, toothpaste, etc).
Disposable camera (phones will not be allowed).
Stationery and stamps.
Two towels (for shower and the river).
**Water Bottle** As campers move into the mountains, drinking plenty of water will help avoid altitude sickness. Please make sure your camper arrives with a large, full water bottle or at least two bottles of water.
For Sigma Seniors: Top of the World is an amazing hike and outdoor campout. Warm clothing will be very important for this. Also, bring your "My Story" wood round you started at Sigma Jr. last summer. If you have lost it, we will provide another one for you.
Care Packages: Make sure to read up on guidelines for bringing care packages. Sky Ranch also offers the option to purchase pre-made SkyPacks for on-camp delivery. See options and purchase pre-orders in your Online Account.
What NOT to Bring
| | | |
| --- | --- | --- |
| Any web-enabled devices | Cell phones | Alcohol |
| Tobacco products | iPads/tablets | Fireworks |
| Handheld video game systems | Computers | Bikes |
| Paintball guns and gear | Skateboards | Illegal drugs |
| Skeet shooting equipment | Wake boarding equipment | Climbing gear |
| Weapons (including pocket knives and multi-tools) | Money | Archery equipment |
| Personal sports equipment | Pets | Scooters |
Any electronic device that can access the internet breaches our security policy. If discovered by a counselor, it will be collected and stored until the end of the camper's session. Sky Ranch cannot be responsible for lost or broken articles. Please do not bring anything that would break easily or cause loss if misplaced.
Helpful Hints
You are traveling by bus, so space is limited. Each camper is limited to one large duffel bag or suitcase (not to exceed 50lbs), a sleeping bag, and a carry-on backpack. NO TRUNKS, please.
We have special guidelines for care packages. Be sure to check them out.
Don't buy a lot of new clothing - this is camp, and we will most likely get wet and dirty!
Use ziplock bags to waterproof items.
Don't send anything that you consider irreplaceable.
Clearly label all of your belongings.
Strapless clothing, mini-skirts, or t-shirts with large cut outs are not allowed.
All shorts must be a modest length (fingertip length) and we have a NO ROLL rule.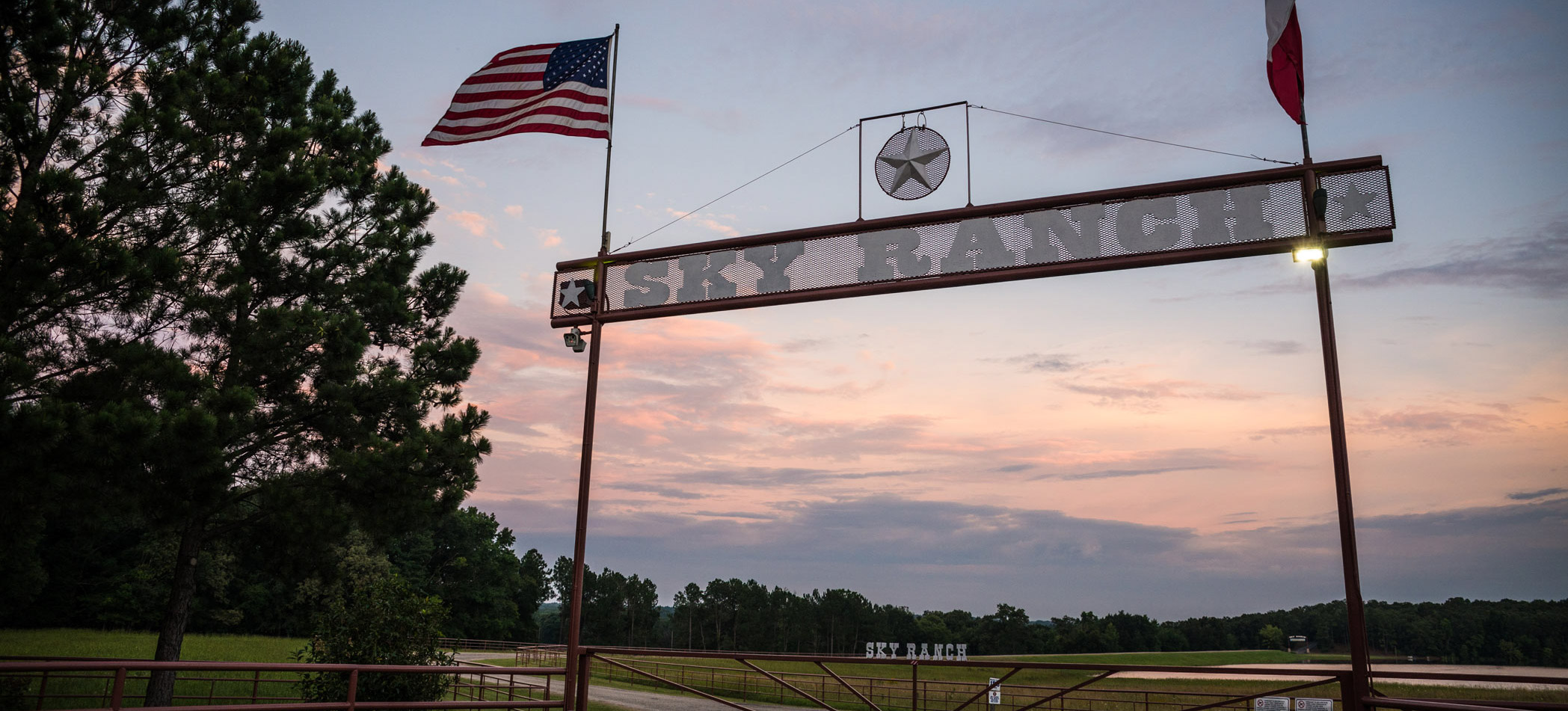 Opening Day
The best week ever starts before you even drive through the gates! Download the Bunk1 App and turn on notifications before you arrive.
Though our Quest Colorado, Sigma Junior and Sigma Senior campers are ultimately destined for Colorado, all will start at our Van, TX location. Many camper families show their Sky Ranch spirit by decorating their car for the trip to camp. Window paint and streamers are some of our favorites!
The gates will open at the times designated below for each program. For safety and scheduling purposes, there will be no one to assist you or care for campers before the start time. If you cannot arrive during these times, please share that information with us in your online account.
Sunday Arrival Schedule
Multiple campers? You are welcome to arrive at the earliest time.
2:30pm-3:30 pm

Sky 1
Sky 2
Young Riders
Sky Fillies

3:00pm-4:00pm
4:00-5:00pm

Quest Van
Quest Colorado
Sigma Junior
Sigma Senior
Upon arrival, Sky Ranch staff guide you through camper drop-off. This will include:
A Health Check and questionnaire before entering camp.
Providing your driver's license - it's REQUIRED for camper check-in.
Dropping off meds and mail.
Finalizing any registration details with Guest Services.
Sigma - Filling out any additional forms for our Colorado Ministry Partners for Week 2 of Sigma.
Visiting the Corner Store.
Camper Pick-Up
Campers will not be released to an individual for any reason without following the check-out process.
Show your driver's license or camper release card to their counselor.
Sign the camper check-out form.
Turn in your pre-reg form if you haven't already (Sigma Junior only!)
Get your camper!
Important Info: You may authorize additional people to pick up your camper in your online account under Additional Questions prior to camp. We cannot release a camper to anyone who is not on this list.
Closing Show Details
Quest Colorado:
Day: Tuesday - Week 2
Where: Citizen's Church - Plano, TX
When: Begin arriving at 4:00 PM for preliminary check-in, and Closing Show will start at 4:30!
Sigma Junior:
Day: Saturday - Week 2
Where: Sky Ranch - Van, TX
When: 10:30 AM as a part of the Sky 3, Sky 4, Morph, and Quest Closing Show!
Sigma Senior Brunch:
Day: Saturday - Week 2
Where: Oak Haven Dining Hall at Sky Ranch - Van, TX
When: 8:30 AM. Join us for an incredible time of sharing as we celebrate the accomplishment of completing Phase 2 of the Life Map.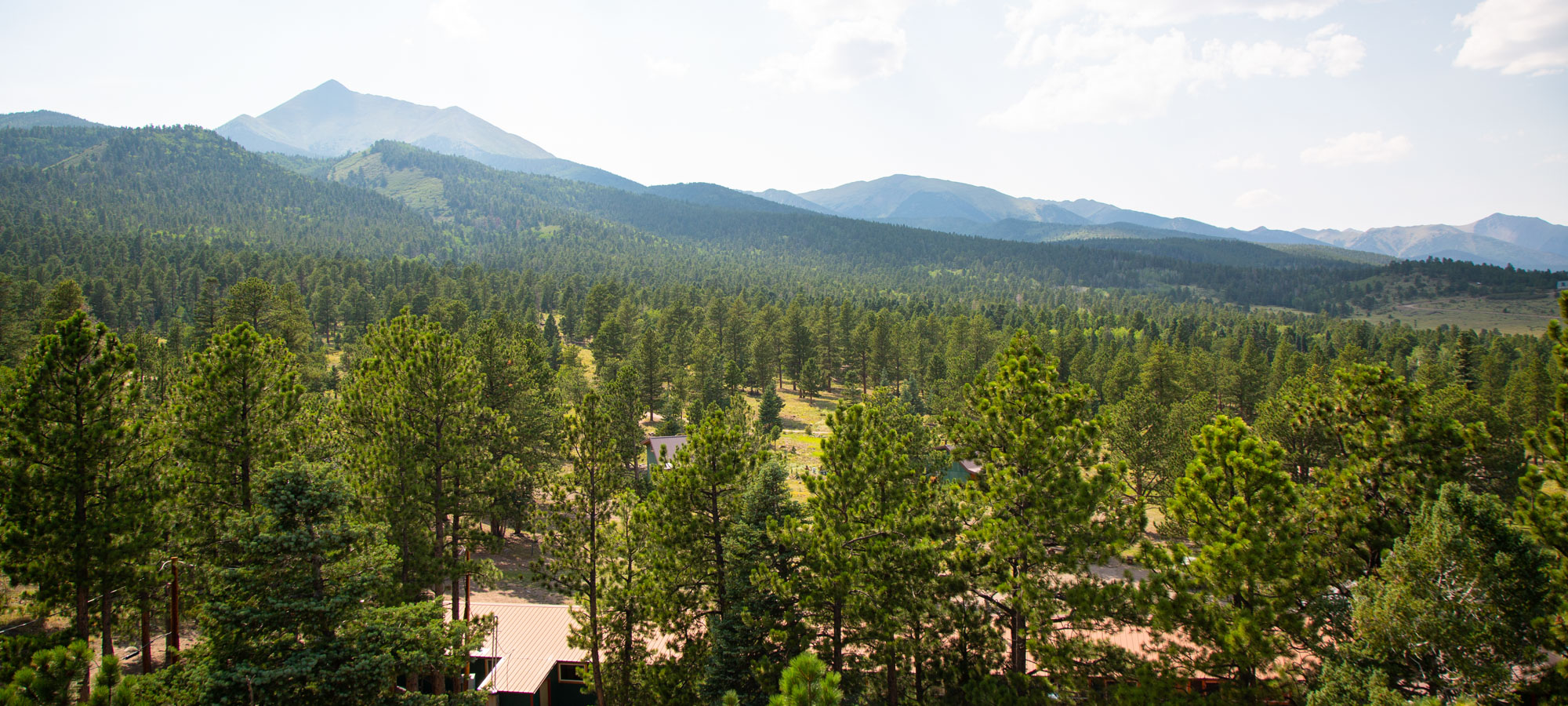 Campers travel by Charter Bus
After checking in at Van, they will depart for Colorado:
Quest Colorado – Frontier check-in. Campers will have dinner on camp, attend the Opening Show, spend Monday on camp and depart Monday evening for Horn Creek.
Sigma Junior – Activity Center check-in. Campers will have dinner on camp and depart Sunday evening for Horn Creek.
Sigma Senior – Activity Center check-in. Campers will have dinner on camp and depart Sunday evening for Ute Trail.
Track the Bus
Parents will be able to track the bus during camper travel. Please check back closer to your camper's session for updated bus tracking information.
Delays
Leadership staff on the bus will contact the Leadership Camp Manager if there are any serious delays in travel due to weather, emergencies, or other unforeseen situations. Parents will be notified if there is any emergency involving the bus. Head counts of campers and staff are taken many times during stops.
Bus Rules
All campers are required to follow the guidelines and rules explained by the bus driver for the charter bus company and implemented by the Leadership Camp staff.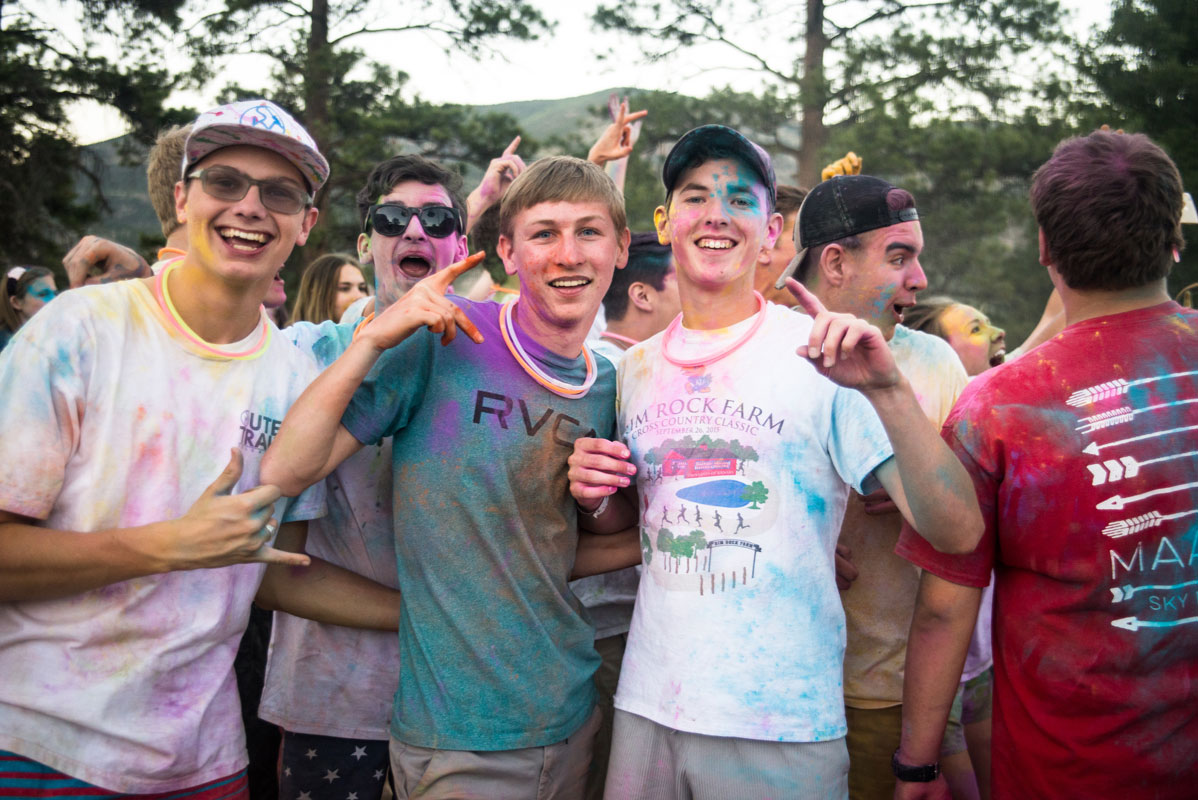 What is a night event and what does that mean for packing?
Sunday
Texas Opening Show!
Wear your silliest camp costume and get ready for a night filled with LAUGHTER and fun. Topping it all off with a firework show extravaganza!
Monday
We'll be travelling to Horn Creek Monday night!
Tuesday
Quest CO Opening Show
Get Hype! It's the opening show you've come to love but Quest Colorado Style! A little bit smaller than opening shows of years past but definitely more hype. Get ready to laugh, talk, and get rowdy with your new favorite Quest counselors.
Wednesday
Scavenger Hunt Night
The ever elusive Sasquach has put trackers in dismay for YEARS… However, it has recently been spotted in the Horn Creek area! Riddles have been left behind by the man with the bigfoot himself and it's up to YOU to bring him in. Bring your camping gear and flashlights to help you search out this mysterious beast. And to answer your question, yes, bucket hats are a MUST for this. How else would you show you are a diehard wilderness expert?
Thursday
Girls Night - Royal PJ Party
Get ready for the slumber party of your dreams! A night filled with games, painting, and a little Just Dance action! Come dressed in your best set of pajamas or maybe something royal. Whatever your heart desires! Get ready to grow as sisters in Christ and leave pumped up for the rest of the week.
Man Night
Prepare your Mind and Body for HARDWARE WARS!!! In an all out clash we will be battling out to see who the superior hardware store is. Will it be Home Depot, Lowes, or Ace Hardware? Bring your tool kits, hardhats, work belts, work boots, and jorts. Time to bond with your brothers in Christ as we compete to see the dominant hardware store.
Friday
80 in the Eighties
It's prom night - tacky pictures, bumpin' music, just you and your closest friends. BUT there's a catch! You're 80 years old. You heard me - 80. All the fun of a tacky 80s prom but only grandparents. Become an old person with some 1980s flair and put on your dancing shoes and maybe bring along your walking cane because it's party time in the 80s!
Saturday
A Night at the Oscars
Lights! Camera! Action! An experience Quest campers will never forget. You'll soon find yourself the star of the show and a nominee for best picture. It's all up to The Academy of Quest Colorado! Who will go home victorious? All you have to do - come dressed as your favorite character from a movie or tv show and be prepared to show off your star power.
Zion's Cup
Yep, that's right, the legendary Zion's Cup competition is back and better than ever! Soldier, Farmer, Athlete- which will it be?? I guess you'll have to find out once you get here! The revered competition of the houses is finally happening again- so come ready to be in any of the houses. Bring a shirt that you can paint with your house color, and we'll take care of the rest. Or bring green, orange, purple, or maybe even some soldier/athlete/farmer attire! But most importantly, prepare yourself for a high-energy, God-glorifying competition!
Sunday
Sunday, we'll be travelling to Horn Creek!
Monday
Opening Show: WHOOHOO, PARTY TIMES! Welcome to the show! We here at Sigma Jr. can't think of a better way to kick off the week than with games, skits, and some good ol' fashioned tomfoolery- brought to you by your very own counselors! All you need to bring for this night is yourself, your party hats, and the HYPE! Two weeks of fun and spiritual growth commencing in 3…2…1…
Tuesday
TO: Sigma Jr
FROM: The Sharks
SUBJECT: Entrepreneurs Needed
MESSAGE: Hello, Sigma Jr campers! We (the sharks) are looking to invest in the newest, most hi-tech, most cutting-edge inventions to exist, and we need YOU to come to Shark Tank Showdown to help us out! You'll be teamed up with some of your fellow entrepreneurs to come up with inventive solutions to life's most far-fetched problems, competing to give the best business pitch to the sharks. Dream big, get creative, participate in minigames to earn funding, and come up with the next million dollar idea! Do you have what it takes? Come dressed in your best business attire or underwater gear (or a combination of the both of them) and show us what you got!
Sincerely,
The Sharks
Wednesday
Night of Worship: Come prepare your hearts and minds to reflect on your Sigma Jr session and worship our God!
Thursday
Barn Dance: Do you hear that? That's the sound of our boots hittin' the dance floor as we dance the night away at Sigma Barn dance! Get ready for the rootinest, tootinest night of your life- we've got a lineup of country dancing and classic Sky Ranch dance party comin' your way! Make sure you round-up your best cowboy hats, cowboy boots, and all the denim/western wear you can muster up for a yee-haw typa night! See ya soon, partner!
Friday
Girls: Clothes, something we put SO MUCH thought into every day, BUT how much more crucial is it that we put on the things of the Lord. In a night called rooted, we will be diving into scripture as we learn Who we are called to be as women of the Word. We will be designing hats that serve as a tangible reminder to put on the things of the Lord, wearing the coziest pajamas, and snacking the night away with yummy creations. A night to remember indeed!
Guys: Eggs are meant to be cracked right? WRONG. They are sacred and are meant to be protected, and protecting the eggs does NOT go over-easy! This is why we need YOUR help! Don't you dare egg-nore your call!! You have been shell-egg-ted to be inducted into an elite society that has a purpose far greater than you can imagine. Wear a white shirt and prepare to get messy, because you will be joining us in training to develop skills to conquer the evil powers who wish doom upon the eggs of this world.Will you step up to the breakfast plate, or will you crack under the pressure and scramble?
Saturday
A Night at the Oscars: Lights, Camera, Action… Sigma JR is going to the Oscars! This night will consist of walking down the red carpet, enjoying popcorn, and receiving awards for your outstanding performance! You can come dressed up as if you're going to the Oscars or like your favorite movie character! This night will be full of fun accents, paparazzi, and lots of laughter as we honor the celebrities of Horn Creek!
Sunday Week 2
Coffee House: SHHH. It's time to bring out the chill energy- the van life, the indie vibes. It's time to bring out the local coffee house style where they only drink drip coffee, hot tea, and listen to the slow vibey music of local musicians. Get ready to sit back with a hot scone and warm coffee and watch your fellow campers perform their raddest skill, talent, or musical performance. Come prepared to put on a show (yes, you!). Any true coffee house regular knows that the best attire for your local coffee shop is granola- think flannels, beanies, rolled jeans, or any other indie clothes you got. The time is now to show us a talent or skill that only you possess as we master the art of the "chill."
Monday Week 2
Colorado Campout: Horn Creek is set on the side of a mountain in beautiful Colorado so it just makes sense that we would spend one night under the stars. We will make s'mores, play some guitar, and play some games as we enjoy a cold Colorado night.
Zion's Cup
Yep, that's right, the legendary Zion's Cup competition is back and better than ever! Soldier, Farmer, Athlete- which will it be?? I guess you'll have to find out once you get here! The revered competition of the houses is finally happening again- so come ready to be in any of the houses. Bring a shirt that you can paint with your house color, and we'll take care of the rest. Or bring green, orange, purple, or maybe even some soldier/athlete/farmer attire! But most importantly, prepare yourself for a high-energy, God-glorifying competition!
Sunday
Sunday, we'll be travelling to Horn Creek!
Tuesday
Guys Night (Gentlemen's Olympics) : Hear yee, Hear yee, The time has come for the Gentlemen's Olympics! Dawn your favorite tuxedo shirt and prepare for a night of chaotic games with the boys. We will playing our own slate of gentlemanly games with a surprise twist!
Girls Night (Glamping) : Picture this. Camping..but make it GLAM! Blankets, smores, cutie tents, sunsets… photo ops galore! For the ~artsy~ girls we've got watercoloring and for those who want a little friendly competition we've got corn hole and spike ball. We will also spend some time in The Word and have a time of worship through song. Wear your most comfy sweats and bring your polaroids and cameras because you'll want to remember this sweet time with the girls forever.
Wednesday
Zion's Cup: Dream with me here. Trumpets blaring. Banners waving in the wind. Togas? Togas. The competition of generations after generations has finally made its way to SKY RANCH. Bring a white shirt or other white gear that may not stay white for too long as you get sorted into a house to battle it out to see who can get even a mere glimpse at winning *drumroll please* THE ZIONS CUP. The competition of all competitions.
Thursday
Barn Dance: It wouldn't be Sigma Senior without a Ute Trail Barn Dance and we will be dancing the night away! Bring your boots, plaid shirts, old hats, starched jeans, and giant belt buckles. Feel free to bring some bling too as it is sure to be a star-studded affair with Sky Ranch's Sigma Senior campers all in attendance.
Friday
Top Of The World: A hike to Top of the World and campout on the mountain under the stars!
Saturday
Hanging at the Lodge: Come get ready for a relaxing evening of hanging out after we reflect to our hike to the Top of the World!
Sunday Week 2
Night of Worship: Come prepare your hearts and minds to reflect on your Sigma Senior session and worship our God!
Monday Week 2
Colorado Campout: Ute Trail is set on the side of a mountain in beautiful Colorado so it just makes sense that we would spend one night under the stars. We will make s'mores, play some guitar, and play some camp games as we enjoy a cool Colorado night.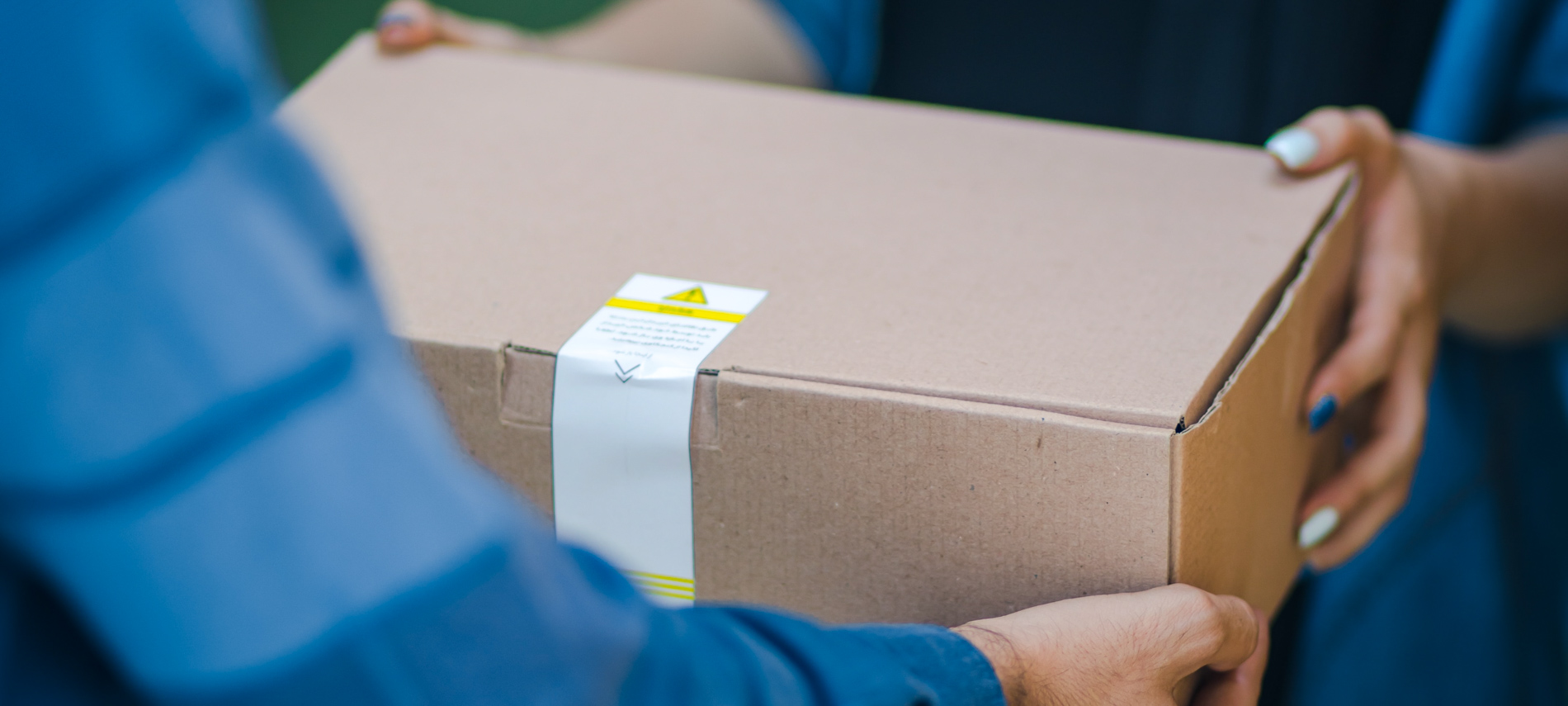 Camper Mail & Care Packages
Mail from friends and family is one of the highlights of camp! Here's everything you need to know!
The DIY Method
Delivery

Due to limited space on the bus, please only send one package to your camper - no larger than a shoebox. Make sure your camper's name is legibile on the top!
Do not send mail through UPS, FedEx, or USPS. Mail often does not arrive in time due to the mobility of Quest Colorado, Sigma Junior, and Sigma Senior and the delay in mailing between states. Instead, the Bunk1 app is a great option to send your camper a note during their first week.
We deliver any number of letters in flat envelopes every day, so feel free to write a few kind words for your camper and let us know which day to deliver it!

What goes inside a package?

Snacks, a journal, small trinkets or games, or just a sweet note. Food must be sealed. Please do not send gum! For the safety of all campers and staff, do not include snacks with common airborne allergies such as peanuts, tree nuts, shellfish, etc.
Please package all food in a resealable container.

Drop-off

On Sunday, drop off your letters and packages when checking in your camper.
The Kick-back and Relax Method
We offer amazing pre-made care packages (SkyPacks and Snack Packs) that can be purchased through your online account (select Pre-Orders) and delivered directly to you camper while they are in Colorado!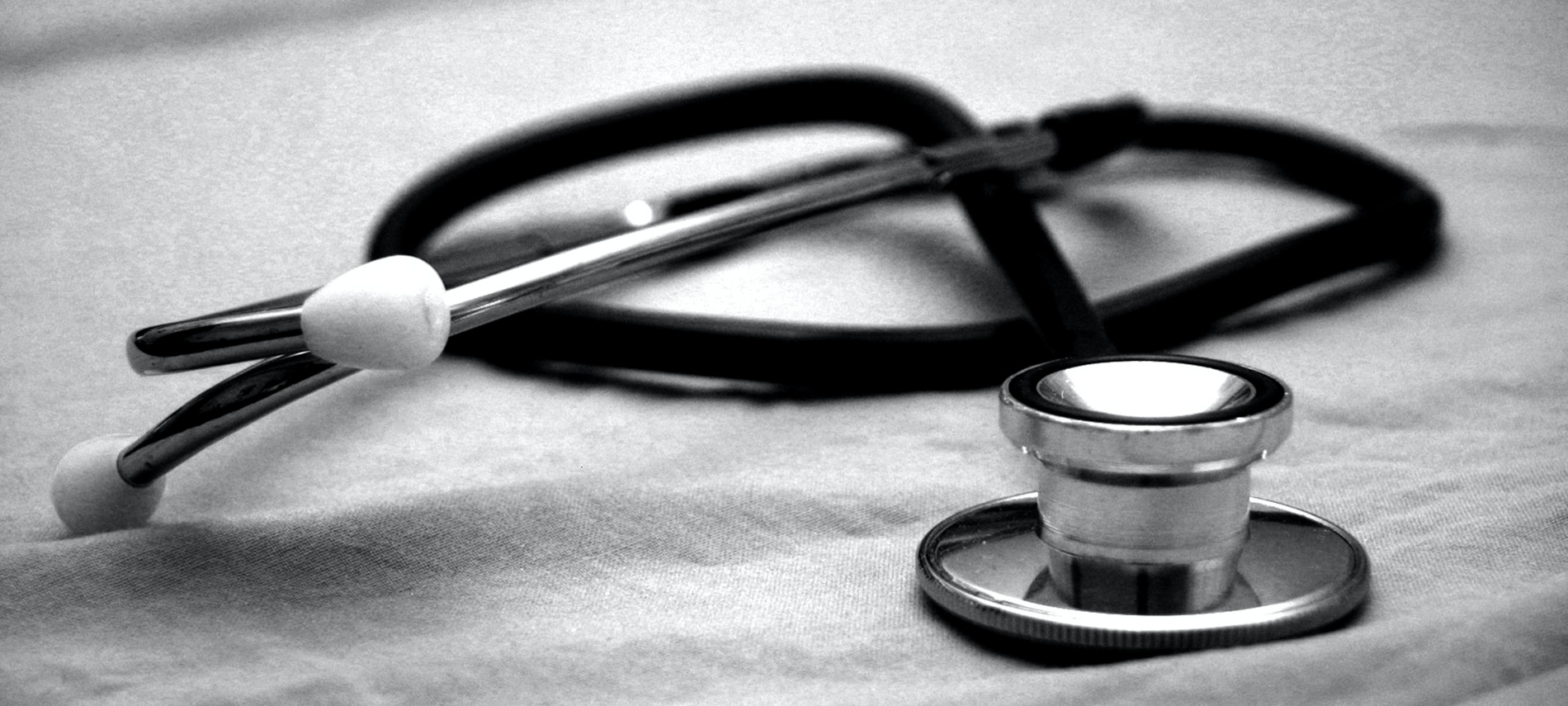 While we recognize that trips to the health center are not completely unavoidable, we work diligently to minimize any time spent away from camp activities. This means that we take a proactive, holistic approach to caring for your camper. Ways that we do this include, but are not limited to, focusing on the importance of:
handwashing
bug spray
sunscreen
hydration
rest
Our health centers are staffed by licensed health professionals as well as health care assistants. A physician acts as the medical director of each site, providing yearly review of our policies and treatment protocols.
Health Tips for Camp Prep
A healthy camp starts at home! As you prepare to send your child to camp, here are some ways that you can ensure they have a wonderful experience:
Prevent the spread of illness:

If your child shows signs of illness, please keep them home. This greatly reduces the spread of illness at camp.
Teach your child to sneeze in his/her sleeve and to wash hands often at home and at camp.

Staying Hydrated: Send a reusable water bottle so it can be refilled frequently during the week

The altitude of our Colorado Camps can lead to Altitude Sickness if you are not proactive about being ready for Colorado! Drink plenty of water in the week leading up to camp to prevent feeling unwell while there!
Medications
Commonly Used Medications
Each location stocks commonly used medications, such as tylenol, for as-needed use.
Bringing Medications
If your child takes medication on a regular basis, the medication will be stored in our health center and dispensed by a licensed health professional. All medications (both prescription and over-the counter) must be checked in when you drop off your camper.
**No camper should have any medication with them in their personal belongings.**
To help expedite your check-in process on Sunday, please follow the instructions below:
Original packaging required for all medications

Both prescription and over-the-counter medications are required to be in the original packaging and contain only the medication identified on the container.
Do not put medications in pill containers.

Legible prescription label

If your child requires a prescription medication, the prescription label must be legible with the camper's name on it.
Do not use old bottles or those belonging to another family member as they will not be administered per state law.
Prescription label instructions will be followed. If your child's doctor has recently changed the timing or frequency of the medication, make sure the prescription label is up to date.

Non-FDA approved medications need an order by a licensed provider

Non-FDA approved medications include most vitamins, oils, and dietary supplements and will only be accepted and administered to your camper if accompanied by an order that is signed by a licensed provider (MD, DO, NP or PA).
This order must instruct us on when and how much to give. This is to ensure the safety of your camper and to comply with the Nurse Practice Act.

Check the expiration date: Expired medication will not be administered per state law.
Rescue Inhalers and EpiPens

The ONLY medications that are permitted to be kept with the counselors are RESCUE inhalers (along with spacer) and EpiPens. These are the only medications that our counselors are trained to administer. Campers are not allowed to keep rescue medications themselves for safety reasons.
A counselor that has your child's rescue medication will be with your child at all times. The counselors are allowed to keep glucometers.
If you have any questions, please contact our Healthcare Director prior to camp.

Picking up medication:

All medications can be picked up by parents on the last day of camp.
Medications that are not picked up will be disposed of so please be sure to stop by our medication return table.
If your child has a rescue medication kept by the counselor (EpiPen or rescue inhaler), it is your responsibility to obtain these from your child's counselor when you pick up your child from camp.
To serve your family with excellence, we follow the regulations for Colorado and Texas Youth Camps and subscribe to the American Camp Association standards.
Special Dietary Requirements
We will gladly work with you regarding special dietary restrictions and food allergies. When completing online registration for camp, please complete the portion related to food allergies and dietary requirements. If you have specific questions or concerns, please contact our food service department directly by emailing FoodService@SkyRanch.org.
Required Physical Form
All Colorado campers must have a Sky Ranch Colorado specific physical form. A general school or athletic physical form will not be accepted.
Based on Colorado State Law and the requirements of the Colorado Department of Human Services, every medication that the camper brings to camp, including over the counter medications, must be listed on the hard copy physical form and signed by a provider.
Noah's Ark
Noah's Ark requires a waiver signed through their online system. Please fill it out for your Sigma Junior camper and your Sigma Senior camper.
On-Site Nurse
A nurse is on site at our Colorado Camps, however a nurse is not present for all of the off-site activities that occur during these programs. If you have specific questions regarding this, or if your Colorado camper has specific health-related needs, please contact our Healthcare Director, Jennifer Watters at JenW@SkyRanch.org to discuss further
Bed Bug Prevention
Bed bugs have become more common in the United States and worldwide over the past few years. Sky Ranch takes several precautions to ensure facilities are free of these pests, but as with all hospitality businesses we have no control over the potential of guests bringing in bed bugs.
What can you do to prevent transmission of bed bugs?
Perform a thorough search looking for signs of bed bugs in any suitable hiding place. Look for feces (small dark dots in mattress corners or tight spaces), bed bug eggs, and for live active bed bugs. The best way to prevent the spread of these pests is to take extra caution when acquiring furniture or when staying in hotels. Thoroughly check beds, including sheets and mattress cording, for signs of bed bug infestation. Keep luggage, clothing, and other personal items on luggage racks away from upholstered surfaces and walls.
While bed bugs are a nuisance and can cause small bumps and minor itching, they are not known to carry disease or cause other types of physical reaction. Since there is no immediate health concern to campers or guests, Sky Ranch focuses on prevention, and then limiting the spread of these insects, in the isolated cases where they are brought onto our properties. Sky Ranch has an aggressive protocol of elimination and cabin treatment, should we determine the presence of bed bugs. Because the safety and comfort of our campers and guests is of paramount importance, we take all reports of possible bed bugs seriously, and immediately bring our safety and security team to investigate the situation. In the event there is a confirmed or suspected case of bed bugs in your child's cabin, you will be notified.
Of primary importance is to examine your camper's luggage and belongings prior to coming to camp, as bed bugs are often unknowingly transported in suitcases.
Please feel free to contact our Healthcare Director, Jennifer Watters, RN at JenW@SkyRanch.org with any questions.
Bed Bug Facts
Bed bugs are flattened, reddish-brown, oval shaped insects about ¼ in. long.
Bed bugs do not "jump" or "fly"; they crawl.
They are nocturnal (meaning they are more likely to move during the night-time hours.)
Most people experience itching, pain and/or swelling of the skin where bed bugs have bitten.
Bed bugs are spread through affected furniture or by hiding in items used during travel, such as suitcases
Bed bugs are commonly found in large buildings such as apartments, dormitories, hospitals, and hotels.
Before treating an area that you suspect has been affected, it is important that a professional correctly identifies the bug.
Schedule
Each day is jam packed with activities, fun, food, night events, and rest! Here's the general schedule for our time together!
Quest Colorado:
Monday

Spend the day in Van participating in the awesome activities there, then head to Horn Creek Monday evening!

Tuesday Afternoon - Monday Evening

Time at Horn Creek. Activities, fun, small group time, awesome night events! The possibilities are endless!

Monday Night

Depart for Dallas. Pick-Up details coming May 1st!
Sigma
Sunday Evening

Depart for Horn Creek and Ute Trail

Monday Afternoon of Week 1 through the following Monday Morning of Week 2:


Time together at in the mountains!
Sigma Senior will hike to Top of the World all day on Friday to camp out and catch the sunrise on Saturday morning! Be sure to bring your 20 degree-rated sleeping bag!

Monday Afternoon through Tuesday Afternoon of Week 2:


Noah's Ark! We'll sleep at Noah's Ark, as well!
Don't forget your Noah's Ark waivers!

Tuesday - Thursday of Week 2
Friday Morning of Week 2

Head to Sky Ranch Van, TX! Sigma Junior will participate in Closing Show and Sigma Senior will have Sigma Brunch to commemorate their time at Sigmas and their experience with Sky Ranch. Closing Show!
Camper Photos & Parent Emails
Photos - See camp in action!
Because of the remote area of the camp and limited access to the internet, there are fewer photos, and they are not uploaded as frequently as our other camp locations.
You can expect to see a handful of fun pictures of your camper participating in activities and posing with their cabin throughout their experience.
Pictures are uploaded as internet allows to the Bunk1 App for you to view, purchase, and share.
Emails
In the Bunk1 App, you will also have the opportunity to use Credits to send your camper an letter during the week. Update them on what's happening at home, their favorite sport's team, or a funny thing the dog did! We'll print it out and give it to them. Letters are printed at 10:00 am each day, so be sure to submit it through the app before then!
Bunk1
To view photos and send your camper emails while they are at camp, download the Bunk1 App and log in using your Sky Ranch account information.
Roommate Requests
Skip the Roommate Requests for our Colorado campers! The counselors at camp will assign them their bunks!
Store Account AKA Ranch Bank
Each camper will be given a wristband that is linked to their Store Account (Ranch Bank). We do not allow campers to carry cash on camp, so they use their Ranch Bank to purchase snacks, souvenirs, gifts, books, apparel, and much more.
We recommend depositing $75 for Quest Colorado and $120 for Sigma Junior and Senior. This can be done at any time through your online account by selecting Store Account from your camper's itinerary. Unused Ranch Bank funds can be donated to the Sky Ranch Scholarships Program. If not selected as a donation, any amount over $5 will be refunded two weeks after their session of camp.

Resources