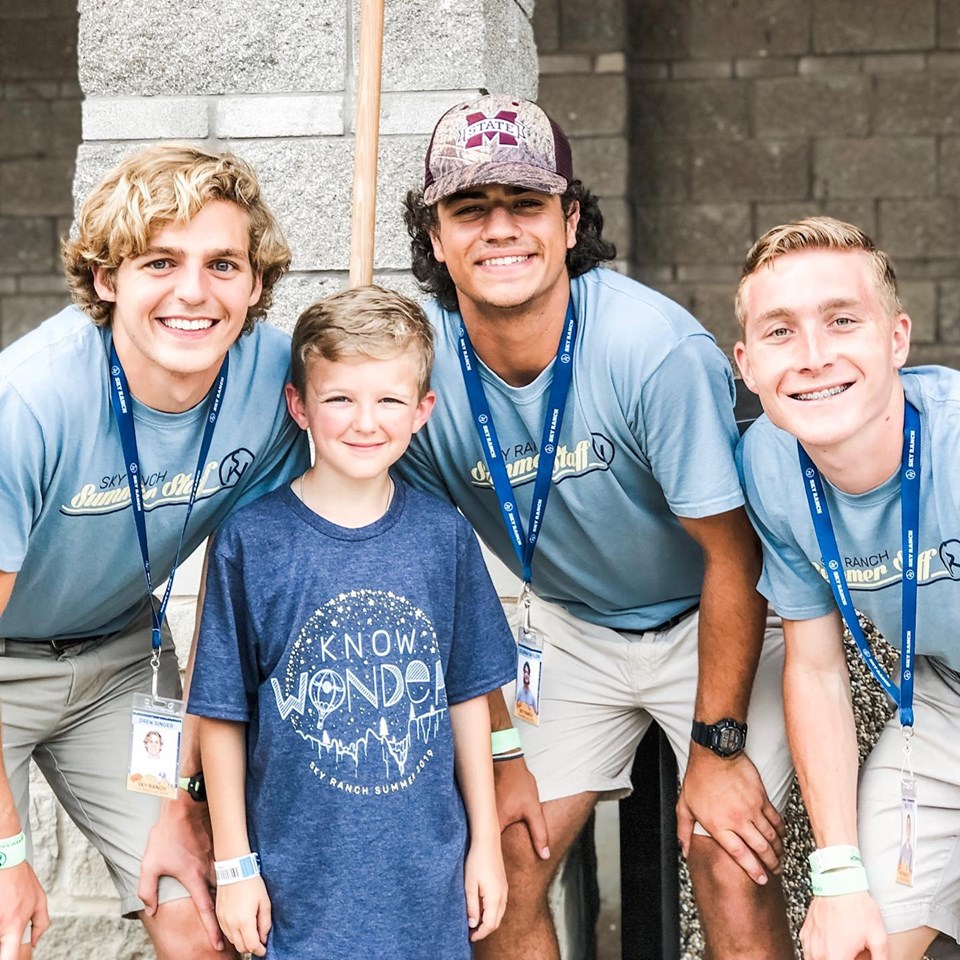 SkyMoms > News & Events, Parenting Tips
6/19/19
Why SKY - Terri Flannagan
He went to camp for the first time last week at @skyranchcamps - and I cried like a baby when I hugged him after 6 nights away.
My buddy who rarely shares all the details, hasn't stopped talking about the week he shared with his counselors and new friends. They set a camp record for stealing the most grubbies (cabin mascots) in a day and won the spirit award for the entire week of Sky 2!!
And God was so kind with my niece, Sterling Miller being there this summer as camp manager to love on him! He did brave things and earned the humble leader award - the words spoken over him by his counselor Drew about this award have never made me feel more proud and hopeful about who He is becoming.

He looks older and his hugs feel different. I asked him if He missed me and he told me "not really". While it hurt a tiny bit, it was such a great reminder that He is only mine for a little while and if I'm doing my calling as a mom well...it's to free him to fly bravely in this world, grounded in who He is and whose He is!!
This is just the beginning and I can't stop smiling...and crying because it's going so fast! Now back to watching every single video sky ranch has created/produced because my kids are obsessed.
- Terri Flannagan