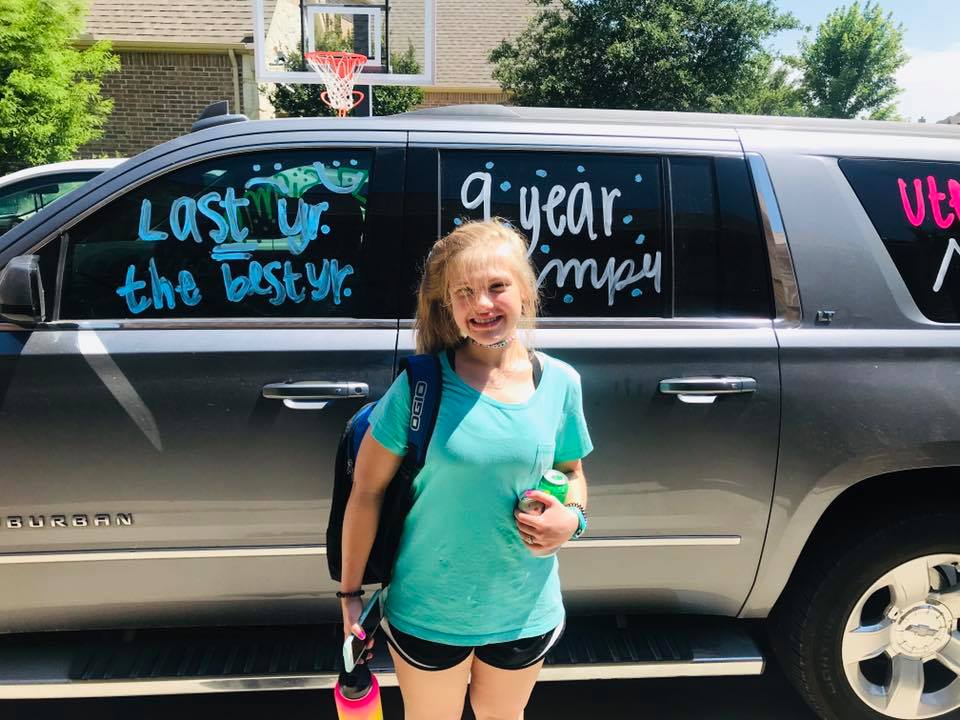 SkyMoms > Parenting Tips
6/20/19
Why SKY - Jennifer Bownds
Today marks the first of lasts for us. The last time we will drop McKinley off at Sky Ranch as a camper.
I think I need to go ahead and buy stock in Kleenex for this upcoming year. But as I reflect on the 9 years McKinley has been blessed by Sky Ranch I'm beyond thankful for their footprint on her life.
The quiet and unsure little girl we dropped off 9 years ago is not the same person as the confident, rooted young woman we dropped off today. Thank you Sky Ranch counselors and leadership team.
But at the top of my list - thank you Chrisleigh Jones for seeing something in our girl that drew you to her. The countless phone calls, FaceTime calls and letters with scriptures of encouragement that Chrisleigh had with McKinley is just beyond anything I could of asked for. Thank you Lord for orchestrating that Paul/Timothy relationship before I even knew about Sky Ranch.
So much to be thankful for. So if you are looking for the coolest college kids ever to pour into your kids and make it cool to love Jesus then Sky Ranch is your place.
From the CEO - Linda Paulk to the support ministries like Sky Moms - Tori Major Miller to the counselors God is glorified and your kids will grow.
First class rating from our family and I love dearly each person I mentioned who lead Sky Ranch and allow God to be first. Now to stalk the website for pictures of McKinley for the next few weeks in her place one last time.
- Jennifer Bownds