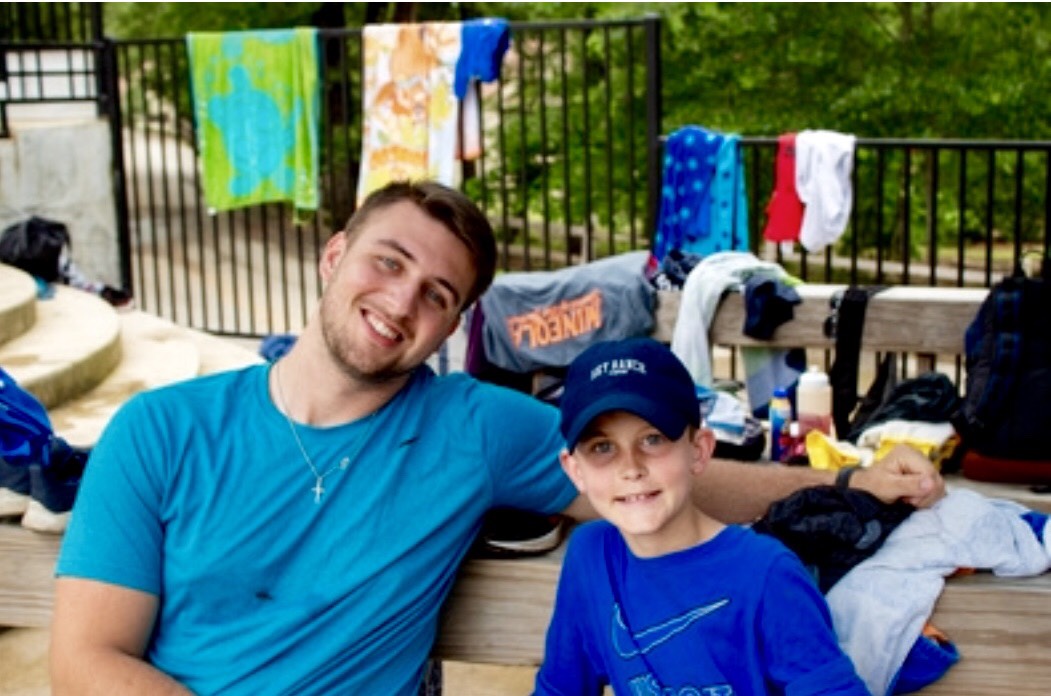 SkyMoms > News & Events, Parenting Tips
6/10/19
Why SKY - Britney Camp
Our son, Bobby, had a truly amazing week at Sky Ranch Camp in Van this Summer. This will be his 5th year as a sky ranch camper.
Only a few hours after dropping him off on Sunday, my husband and I got the dreaded phone call from Sky Ranch informing us that Bobby got hurt and was needing to go to the hospital to get stitches.
Sky Ranch staff and especially his cabin counselor, Nike, handled everything so amazingly and we were informed on every detail of every step. That made my worried Momma heart at peace! The Sky Ranch Nurse, Ellie, and Nike held Bobby's hands and prayed over him as he got 6 stitches to his eyebrow.
We FaceTimed him the next morning and Bobby told us he wanted to stay at camp all week even though he couldn't do any water activities. Sweet, brave boy even had a huge smile on his face and told us he was having a blast. Over the week, Bobby developed a special bond with his counselor, Nike, who stayed by his side all week. Bobby got to be a "junior" Counselor and help guide the kids down the slides and other activities.
When we picked him up on Saturday morning, his stitches looked great and we knew something was different about him. Bobby had such a fire for God in him!! I know he will always remember Nike and that special bond between them! Nike took the time to care and connect with him spiritually.
My husband and I are incredibly thankful for God for His protection and provision for Bobby that week and also all the amazing counselors and staff who poured their hearts and faith into our boy!
- Britney Camp