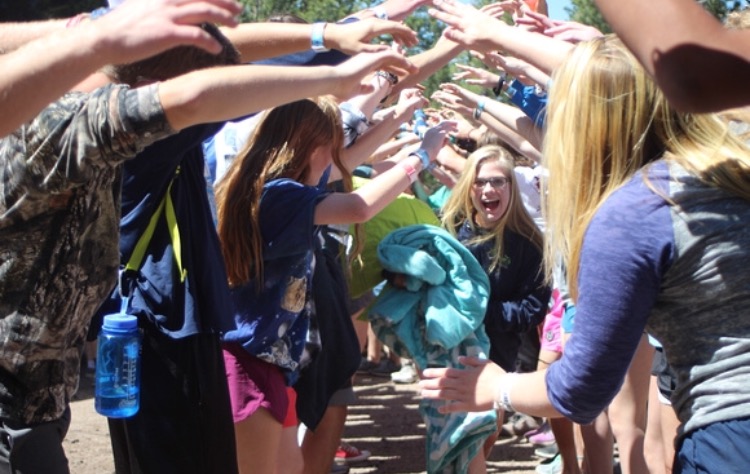 SkyMoms > News & Events
3/6/19
What Sky Ranch means to me - McKinley Bownds
My name is McKinley Bownds and I am an 9-year-camper. I started coming to Sky Ranch through Launch Camp when I was 8 and when I was 9-years-old I went to overnight camp in Van. Now, as a 17-year-old camper, I can tell you confidently that I would not be the person I am today without Sky Ranch.

Most importantly, my relationship with the Lord would not be anywhere near how it is right now without the discipleship God provided for me through Sky Ranch. As a 9-year-old, I remember sitting outside of my cabin with Chrisleigh Jones, (now Heller), and having deep conversations about doubt, hard questions, and what it means to have faith. Since then, God has used Chrisleigh in my life in miraculous ways. She has been someone to seek me out, walk through life with me, answer any questions I might have, talk about life with, and pour into me.

This coming summer, I will be a Sigma Senior which means that this is my last and final summer as a camper. However, I am also working as a launch camp counselor in the DFW area and could not be more excited. I cannot wait to be able to pour into kids like all of my counselors and Chrisleigh have poured into me! I went to Launch Camp first because I was super nervous to stay overnight for a week in Van. So with that, how cool is it that after 9 years of being a camper, I can circle back around and comfort those who are in the same fearful position I was in before going to Van and mentor them with the love Christ has shown me through all of my counselors and mentors.

That is what Sky Ranch means to me. Sky Ranch is not just an average summer camp where you go for a week, make friends, and then never see them again. Sky Ranch builds God-centered relationships that stay for the long run.