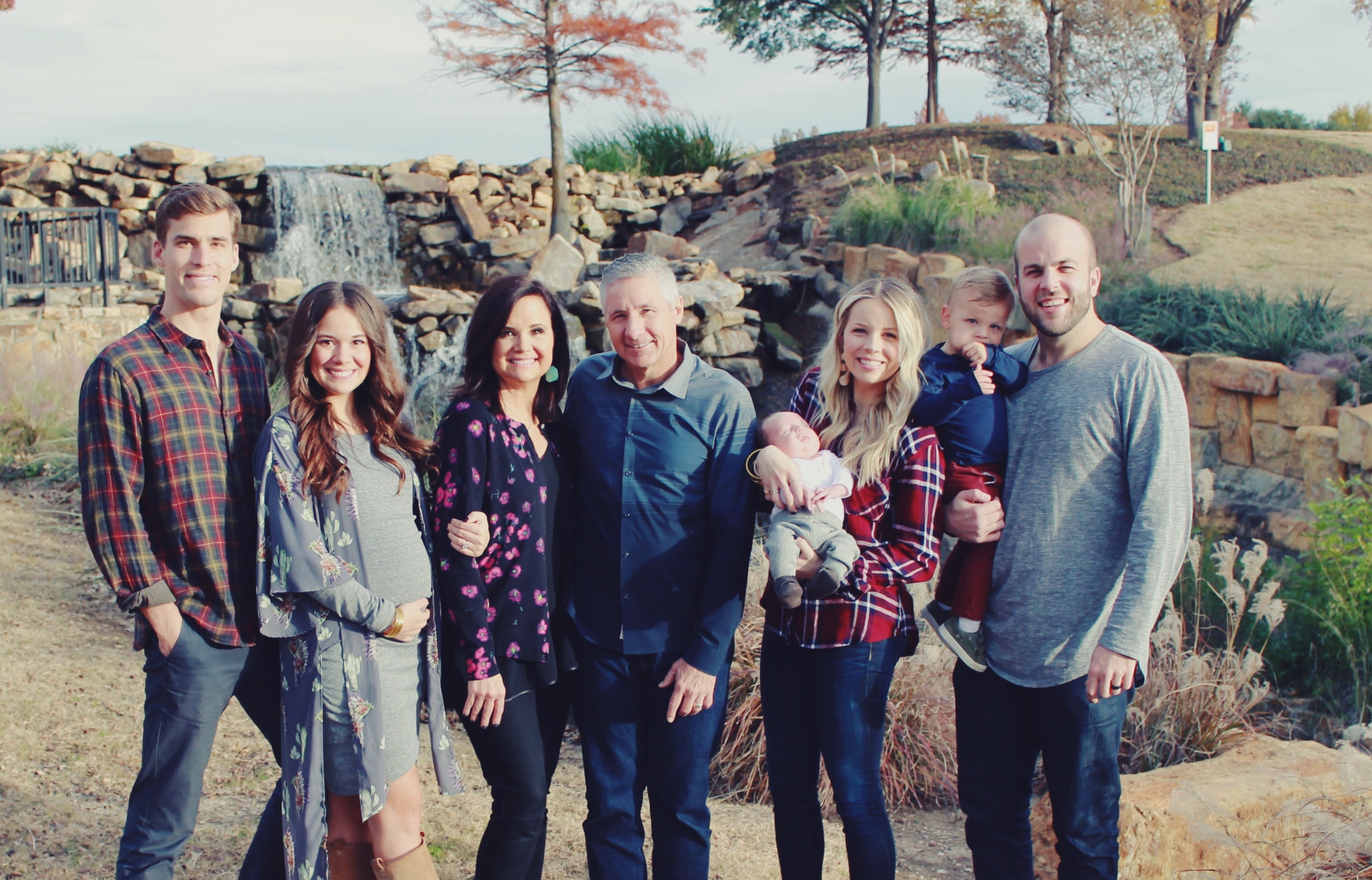 SkyMoms > News & Events
3/20/19
We are family - Lisa Clark
SkyMoms has just wrapped up it's 12th season of luncheons and ministry! 12??? What in the world? God has blessed this little ministry to moms. We are so thankful to all of our moms who have supported our ministry, shared ideas, hosted tables and shouted from the rooftops their love of SKY RANCH CAMPS! THANK YOU FROM THE BOTTOM OF OUR HEARTS!
This season, our theme was WE ARE FAMILY. Does that remind you of a song? Oh, yes it does! And we've been singing it all year. (Thank you Pointer Sisters!) Family. The core of all things in life. Family is where it all begins. The beginning. We are so thankful for each and every family that has called Sky Ranch their HOME for summer camp, retreats, family camp and more! We LOVE our families.
At our luncheons this year, we discussed the characteristics of a close-knit family. We all want that, don't we? We all want to be close. In Gary Smalley's book, THE KEY TO YOUR CHILD'S HEART - he lists 6 characteristics that make it possible. Here they are:
6 characteristics of a Close Knit Family
1) Family members experienced a high degree of appreciation for each other.
2) They spent a great deal of time together.
3) They had good communication patterns.
4) They had a strong sense of commitment.
5) They had a high degree of religious orientation.
6) They had an ability to deal with crisis in a positive manner.
At family camp last summer, we hit on some of these points as we discussed Dr. Larry Taylor's, Kingdom Family. Within this curriculum, we discussed the keys to a close knit family – rituals, traditions and communication.
Sometimes we need to take a step back and LOOK at our family life from a different perspective. We get so busy doing life, that we forget we should have a solid plan and vision. When was the last time you asked your children, "what is special about our family?" Listen to them. They give a wonderful perspective on what is important and what might not be so important.
I remember asking my youngest this question after a speaker at the SkyMoms Retreat in January 2014 encouraged us to do so. I asked her, "What are 5 words that describe our home? Family?" She answered. "Supportive. Loving. Accountability. Safe. Rejuvenating. Encouraging."
Life gets busy and some days we forget what is most important. We think all the things are important. And they might be in the moment. But there's a bigger picture here, moms. Pull your little family together tonight, look into their eyes, ask some questions, listen, pray together, eat together, hug, kiss and treasure the gift of today. We are family.