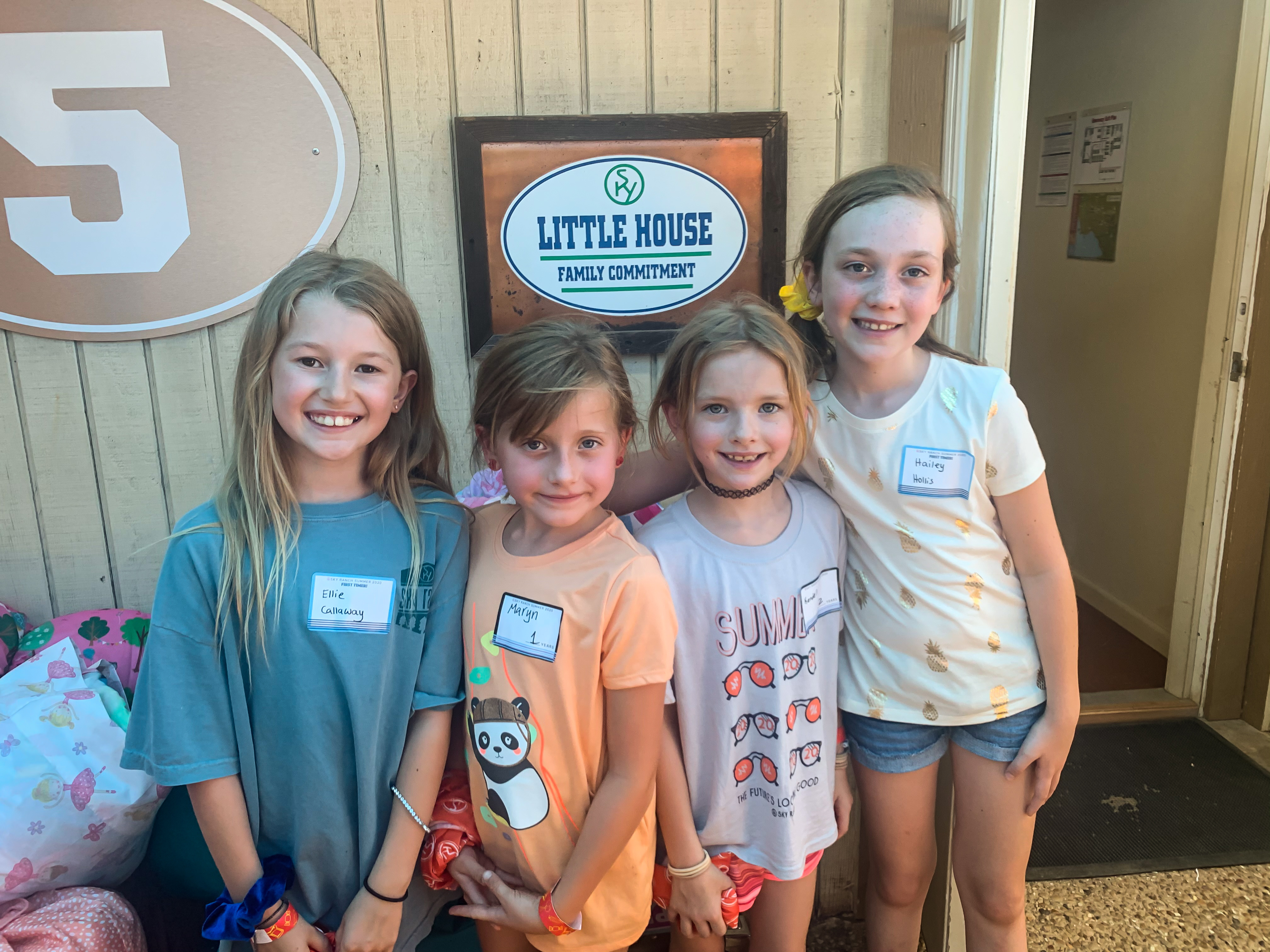 Summer 2020 - David Meece
We picked up a large group of kids from multiple families today after the first session Sky Ranch camp, and I wanted to take a moment to report on their camp experience and to express our sincere gratitude to camp leadership for doing such an amazing job navigating all the new circumstances you've been faced with.

First and foremost, our children had an amazing time. They are already sharing the incredible experiences from the week, and the meaningful connections and friendships that were formed with both campers and counselors. My nephew brought us to tears today when he stopped and prayed for something after we got home, and he told us "I just really learned a lot this week about God. I can pray whenever I need something. He's always there. If I'm worried, or scared, or just want to praise Him for something, I can just talk to Him. Like right now, when I remembered that everything beautiful is Him." It doesn't get much better than that!

Secondly, I wanted to commend the staff and counselors for how they handled things like drop-off and pickup. I know the camp has had to make adjustments and alterations to protocols in order to accommodate safety concerns, and to comply with state and local guidelines, but everything was so efficient and the process seemed like it was something the staff had done a thousand times! Each person involved was so courteous and friendly and informative throughout. Kudos for a job extremely well done.

Lastly, it was very apparent that the camp activities and experiences were as intentional and fun as always. First time campers have come back raving about the week (the very first words from our 8 year-old, first time camper daughter at pick up were "I want to come back next year for TWO weeks!"), and the kids in our group who are return campers said camp was just as awesome as it always is. Pulling that off amidst all the necessary changes and accommodations was no small feat... and it is a testament to the effort and talent of all those involved in planning and implementing the new strategies, etc.

Thank you for all you do to make camp such a meaningful and spiritually impactful experience for our children. This year, especially, our children needed to be able to connect, to experience joy, and to be reminded that God is good. We can't wait to be back, and we look forward to continuing the relationship with Sky Ranch for years to come!
David Meece