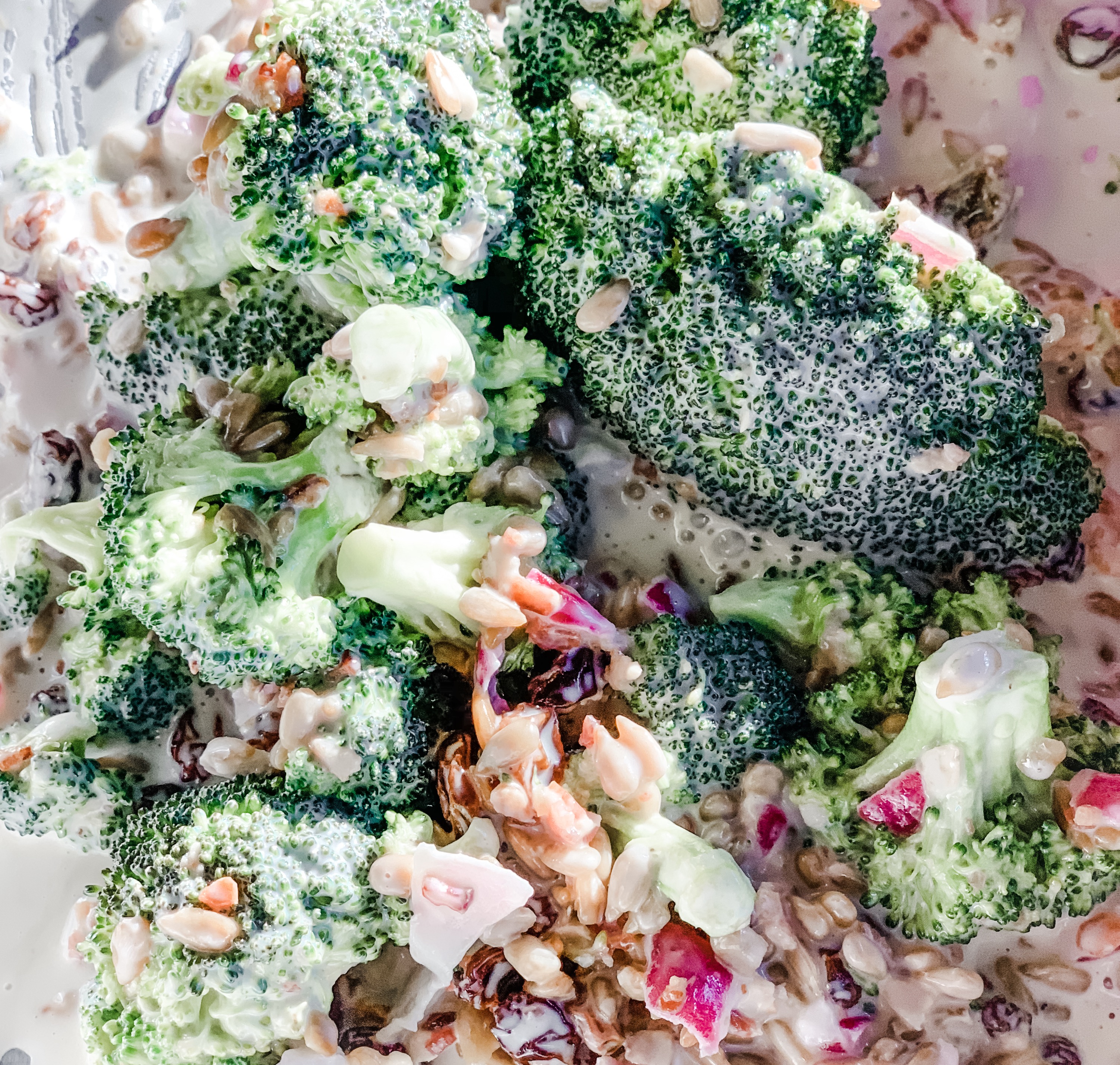 SkyMoms > Recipes, News & Events, Parenting Tips
7/17/19
Sky Ranch Horn Creek Family Camp Broccoli Salad Recipe
This recipe was a hit at Sky Ranch Horn Creek Family Camp ~ Western Night! We all enjoyed this yummy side dish as we ate outside on picnic tables together enjoying the cooler Colorado summer temperature after a day FULL of activities. So, try this broccoli salad as it is the perfect refreshing compliment to any dinner this summer!

Sky Ranch Horn Creek Family Camp Broccoli Salad Recipe

Makes: approx. 12 servings

Ingredients
1 Cup mayonnaise
¼ Cup finely chopped red onion
1 ½ Cups raisins
2 ½ Tbsp sugar
2 Tbsp white or red vinegar
8 Cups fresh broccoli florets
¼ Cup roasted sunflower seeds
8 slices bacon, crisp-cooked, cooled and crumbled
Directions
In a large bowl, stir together the mayonnaise, onion, raisins, sugar and vinegar. Add the broccoli florets, bacon and sunflower seeds and toss. Cover and chill for at least 2 hours prior to serving. Enjoy!