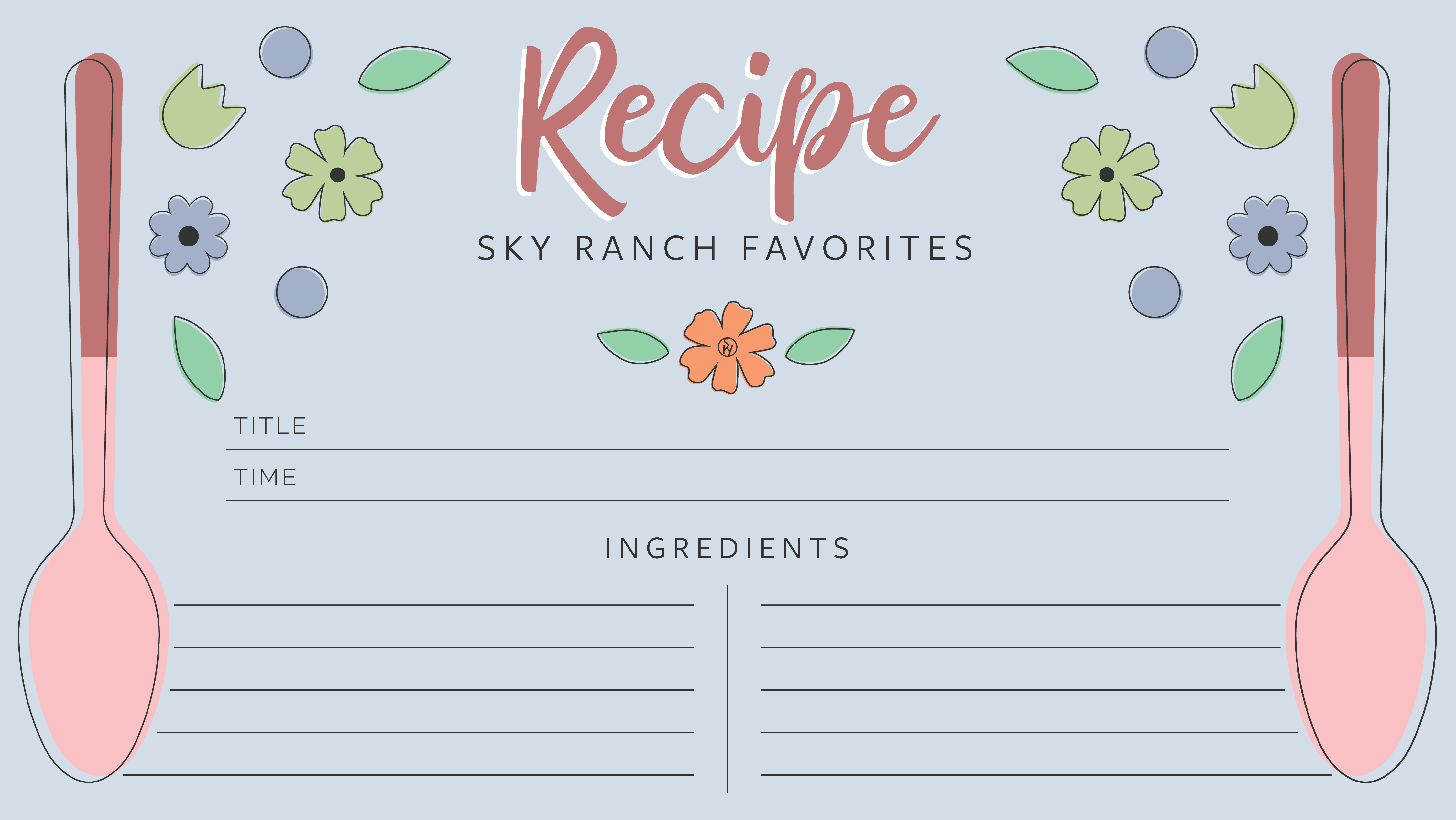 SkyMoms > News & Events, Parenting Tips, Recipes
12/19/19
Sky Ranch Cinnamon Rolls
Servings: 4- 9X13pans
Mix warm water, sugar, and yeast and let sit for 5 minutes
3c warm water
1 ¼ c sugar
4 T yeast


Mix together flour, salt, and eggs
11c flour
1 ½ T salt
8 eggs


Knead butter into flour, salt and eggs
2c chopped, cold butter

1. Add yeast mixture to form dough that won't stick to your hand when you touch it
2. Let rise in the fridge for 30 minutes


Prepare filling: combine brown sugar, sugar, and cinnamon
4c brown sugar
2c sugar
½ c cinnamon

3. Roll out dough and evenly cover with filling mixture. Too little filling will make dry rolls.
4. Roll dough into log and cut into 1 inch rolls.
5. Place in greased 9X13 pans, allowing space for rising.
6. Place into warmer for 30minutes, allowing rolls to rise.
7. Bake at 350 degrees for 10-15 minutes or until lightly brown.
8. Let sit until completely cool then cover.
9. Store overnight.
10. Bake at 350 for 10-15 minutes, uncovered, unless they start to burn, then cover with foil.


Prepare frosting: Combine cream cheese, butter, vanilla, powdered sugar, and milk
8oz softened cream cheese
½ c softened butter
1 tsp vanilla
3 c powdered sugar
1 T milk

Spread frosting on cooled rolls and serve for happiness!

Deana Young
Sky Ranch Director of Food Service