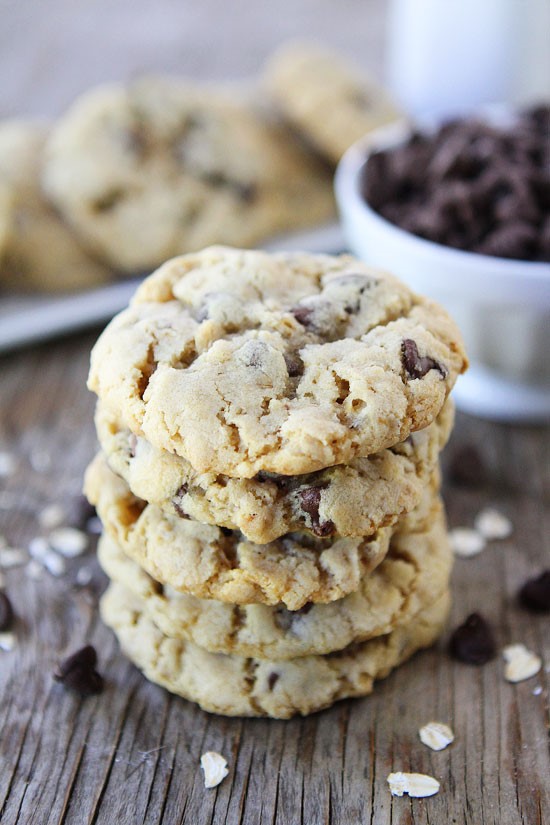 Hello SkyMoms!
I pray this finds you all enjoying the slower pace of the summer season and taking time to be intentional with what really matters with your family! One thing we love to do in the summer is bake! I wanted to share this "Sky Ranch famous" cookie recipe with you! We call them Ranger Dan Cookies and they are delicious! Whether you enjoy them during your family's next game night or while relaxing for an afternoon by the pool, you'll definitely want to try some soon!
Ranger Dan Cookies
Quantity: 75
Ingredients:
Butter 1lb.
Sugar 1 lb.
Brown sugar ¾ lb.
Fresh eggs 4
Vanilla 2/3 Tbs.
Flour 1 2/3 lb.
Baking soda ¾ Tbs.
Baking powder 1/3 Tbs.
Salt 1/3 Tbs.
Rolled oats (instant) ½ lb.
Chocolate chips (semi-sweet) 1 lb,
Directions:
Mix butter, sugar and brown sugar in mixing bowl until creamy. Add eggs and vanilla and mix. Add flour, baking soda, baking powder, salt and mix. Add rolled oats, chocolate chips and mix all ingredients together. Spray sheet pan with non-stick spray. Scoop onto sheet pan using a small ¾ ounce scoop spacing approximately 1 inch apart. Bake at 350 degrees for 10 minutes or until golden brown.
We hope you enjoy!