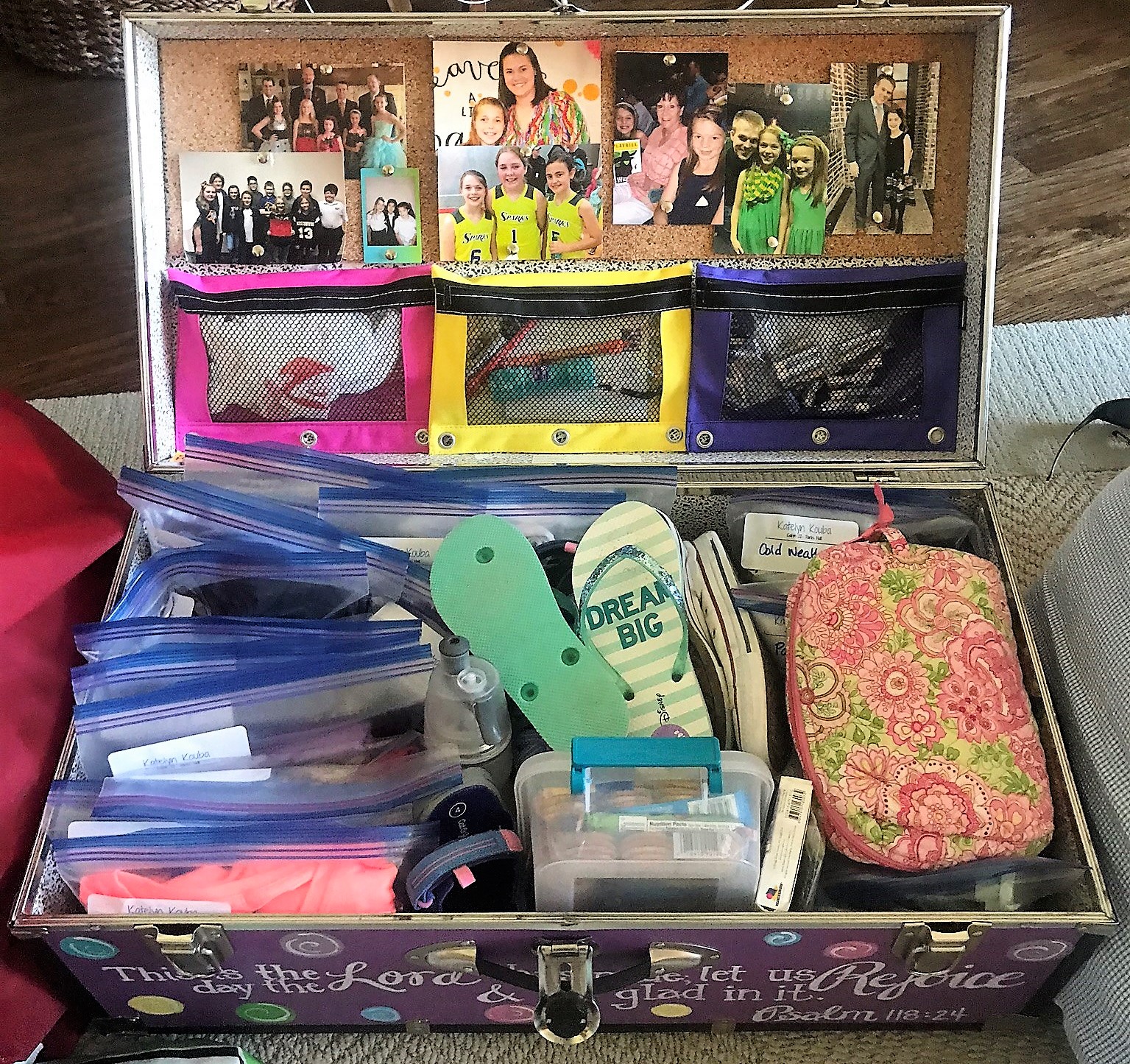 Packing for Camp by Hillary Kouba
Hello SkyMoms!
As most schools in DFW have already wrapped up and summer vacation is in full swing, many of you may be getting ready to bring your kiddos to Sky Ranch Session 4 this weekend and we are here to help! I would like to welcome fellow SkyMom and summer camp packing expert, Hillary Kouba, as our guest blogger today! She has given us some great ideas and tips to ensure your children are absolutely prepared for an amazing stay at Sky Ranch overnight camp! As always, if you have specific questions, please contact Guest Services at guestservices@skyranch.org or 800-962-2267. Also, every Sunday this summer during registration, please stop into the Legacy Building at our SkyMoms table located in the foyer, we would love to meet you!
Trish Simms
Packing for Camp
There are very few things in my life that I am OCD about but packing my kids for camp has become one of them! It's not like they can run up to Walmart if they forget something (thankfully the camp store has necessities they might have forgotten) so I want them to be as prepared as possible and make it easy to find what they are looking for when they are living out of their trunks for the week. Here are a few tips I did when packing:
1. Get a trunk…with wheels (no larger than 40Lx37Wx16H). Duffle bags and suit cases will not be as easy to live out of. Trunks are sturdy and since the walls stand up right, they will not collapse and fall causing all of the contents to become a jumbled mess. I ordered my kids these from Walmart (Link for Trunks). Thankfully parents do not have to take the trunks to their cabins…counselors and trailers have that under control. On Saturday morning, the campers do have to get their trunks to the drop off spot so that's where wheels are helpful!

2. Next I got a box of gallon ziplock bags and labeled them for each days' clothes and each nights' costumes. I even went so far as to print out labels with my kids' name, cabin number, what day it was for and if it was the daily outfit or costume. I sent three kids to camp (a boy and two girls) and because of their ages they are in Sky #1, Sky #2 and Sky #3 so that was potentially 15 different costumes! I believe a few of the themes overlapped but I printed the theme for each night on the labels so I wasn't constantly having to go back and look at the list. Then I could pack their costumes for each night from our costume bin or make a list of what we needed to buy if we didn't have anything. In each daily clothes bag I made sure there was a whole outfit (a pair of shorts, a shirt, underwear and socks). I also made labeled bags for pajamas, swim items (bathing suit, cover, sunscreen and goggles) and cold weather (jeans/fleece…definitely didn't need that this week but last year the same week it was chilly, so you never know).

3. MOST IMPORTANT STEP: as you are filling the clothing bags, LABEL everything you want returned. For me, that's the shorts and shirts. I didn't label the socks and underwear. As you continue filling the trunk, label everything! Toiletries, bedding, towels, flashlight, pajamas, swim suits, shoes, etc! I order my favorite labels from namebubbles.com. I've ordered some of the family packs that have labels with each of my kids names on them and I've ordered some that just have our last name and my cell phone on them. The stickers are super strong and don't come off in the wash!

4. I ordered these laundry bags (Link for Laundry Bags) and I packed all of my kids bedding and towels in the laundry bags to transport to camp so it didn't take up precious trunk space. Hoping that by the end of camp all of their dirty clothes, towels, sheets will be in the laundry bag and everything else in the trunk for easier unpacking when we get home.

5. For toiletries, I bought these shower caddies (Link for Shower Caddies). They have holes in the bottom and are easy to store all their supplies and carry to and from the shower/sink.

6. If you really want to go the extra mile you can add cork board to the inside lid of the trunk to make a spot for your kids to stick pictures of family and friends. Last year my kids taped pictures to the underneath lid but the when they went to switch them all out this year it looked ripped up and so I thought the cork board would help keep everything looking nice. I ordered 12x12 squares from Amazon (Link to Cork Boards) and cut to fit and just superglued (Link to Craft Adhesive) to the lid.

7. Lastly, I ordered school pencil bags from Amazon (Link for Pencil Bags) and glued those to inside lid. The first bag has grocery sacks inside for any wet/muddy clothing, the second has pre-addressed and stamped stationary (that my kids better use!) along with some pens and a flashlight, and the last bag has extra batteries for the flashlight and clip-on fan.
Your kids are going to have an amazing week no matter what the inside of their trunk looks like! Mine will probably come back with half of the bags unopened and and a full tube of toothpaste but at least I know I tried! Praying for all of the campers to experience God like they never have before and for that fire to continue the rest of the summer and into the school year!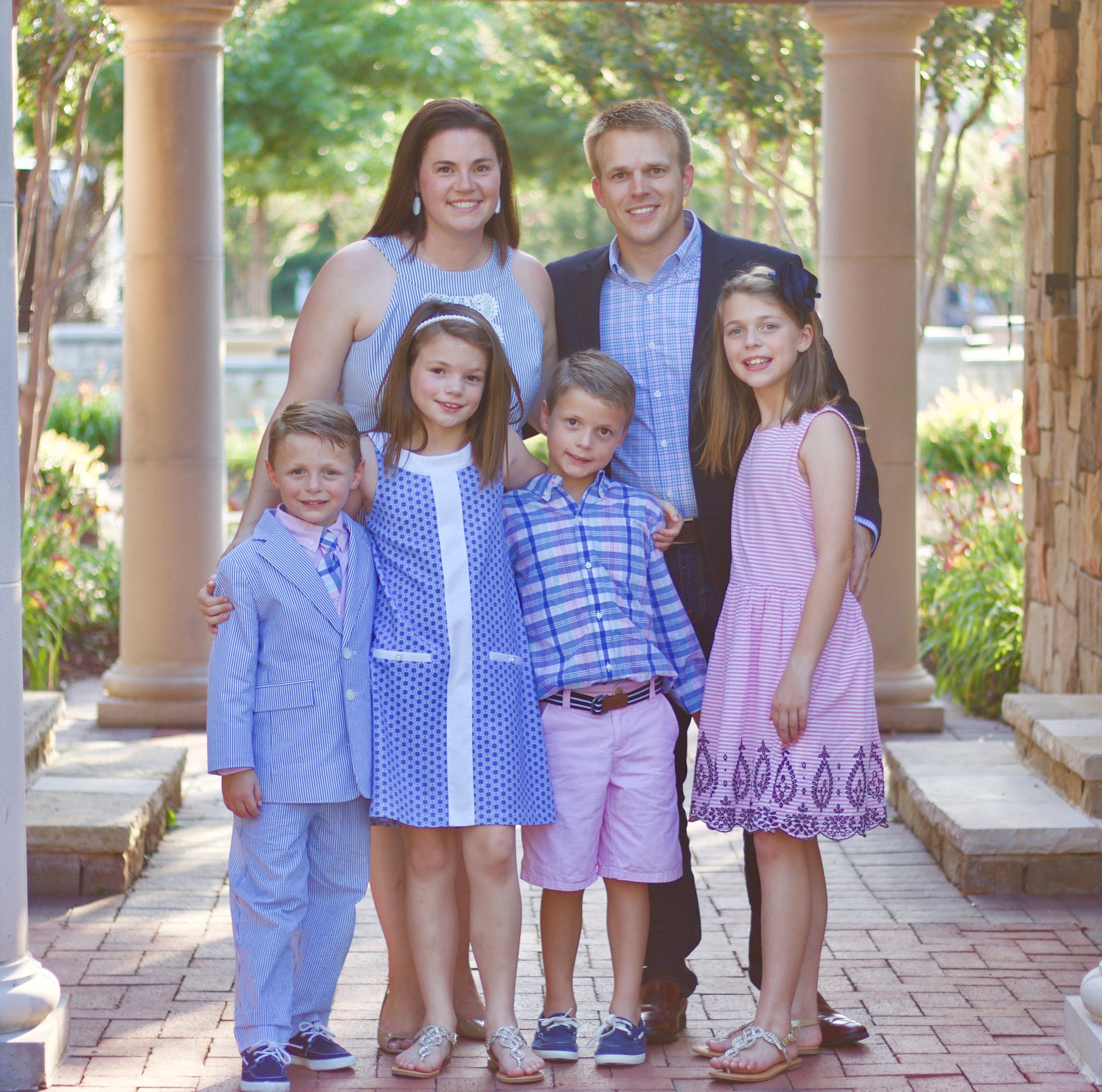 Hillary Kouba