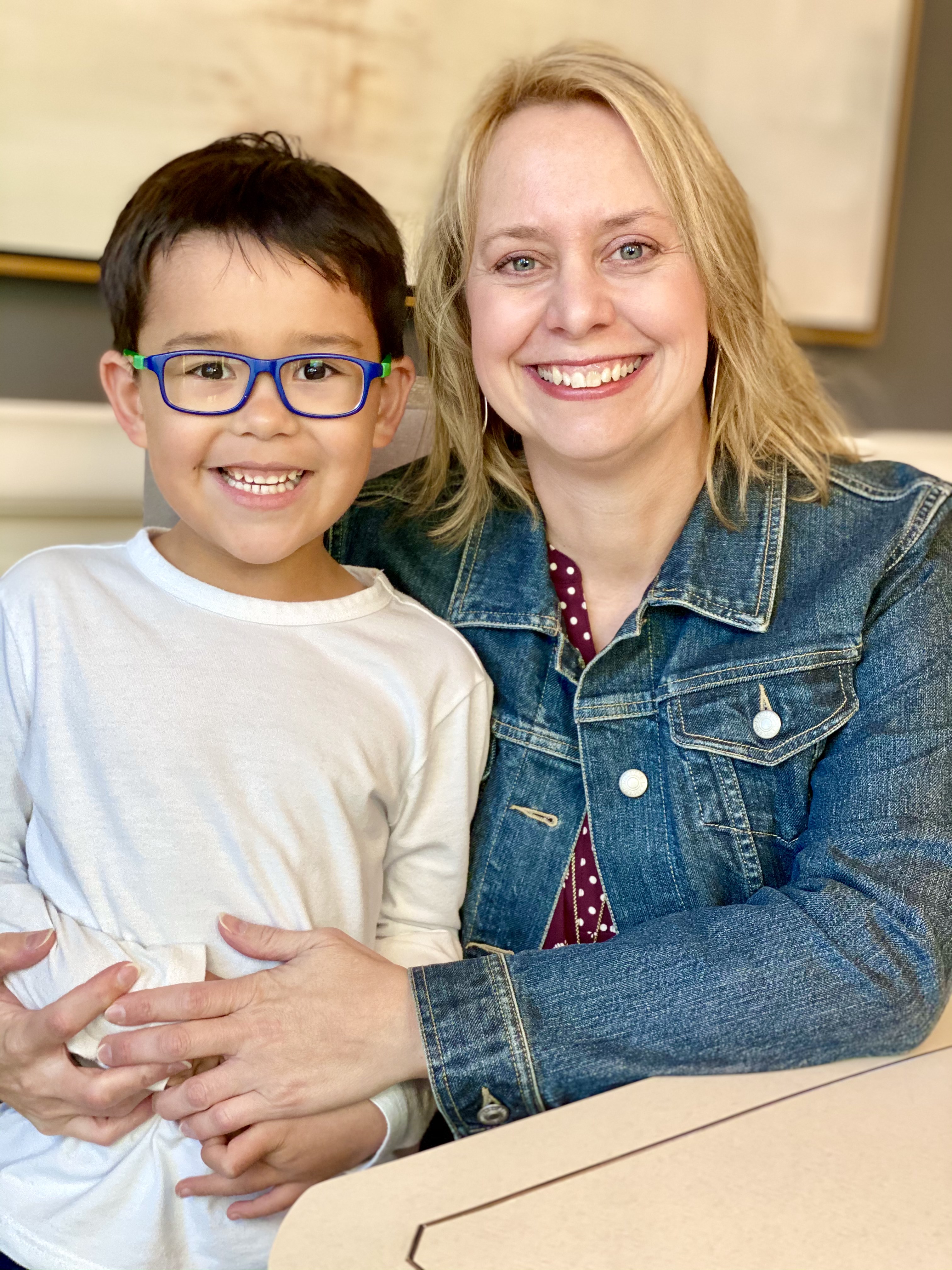 SkyMoms > News & Events, Parenting Tips
3/31/21
Mother Son Weekend - Robyn Moore
My 6-year-old son and I just got home from an amazing Mother/Son weekend at Sky Ranch. As this was our first time, I was blown away by the caring staff, the precious time of worship and encouragement, and the most amazing bonding time. I came to camp aware of many of the fun activities available, but I walked away with a deep respect, love, and appreciation of all that goes on at Sky Ranch. It may seem like just a weekend, but the aftereffect can last a lifetime.

As a Life Coach, I have the privilege of teaching Christian women how to let go of anxiety and fears so they can move through life with peace and calm, living out their birthright as a believer. What was amazing was seeing my son start to learn this lesson through what he experienced at Sky Ranch.

On the first evening, my son was so excited when he heard the night zipline would be available. We could not walk fast enough getting there. We suited up with our gear, walked up the hill with excitement, climbed the steps, and reached the top where we were clipped in for our endeavor. For me, the excitement began to turn into some anxiety. I had never shared with my son my fear of heights, to avoid passing down any fears to him.

As instructions were given on how to keep ourselves safe, the knot in my stomach was getting larger and larger. When they opened the gate, I knew I had to get off that platform as soon as possible to not give into my own anxiety. As I walked off the platform and looked back, I realized my son still stood, facing some anxiety of his own. He didn't make it off the platform.

The next day we walked to our planned activity and as we were on our way, he stated he was ready for the zipline. I did not want him to be disappointed again, but he insisted so off we went. This time I watched from below and got on video the life lesson that he learned as he walked off that platform and zipped to the end.

He faced his fear. He learned to instruct the part of his brain that was trying to keep him safe but was just holding him back. Though this part of our brain can be lifesaving when we are truly facing danger, the reality is that most often when it kicks in, danger is not truly the reality, but just fear. This part of our brain can keep us from living fully if we do not realize this and keep it in check.

One fun way to approach this situation is to thank your brain for its input and intention but remind it that you are safe and therefore you will not let the fear hold you back. My son was safe walking off that platform. He had the equipment to keep him safe. He just had to tell his brain thanks for the warning, but he would be fine.

How many times have we let that part of our brain hold us back from walking in our calling? Maybe you have convinced yourself that you are too old to go back to school, or you are a failure at this parenting thing. Maybe it has held you back from volunteering or applying for a job at which you feared you might not succeed. For some that negative self-talk has kept you from making friends, competing in competitions, speaking at an event, or maybe even leave your house. Fears and anxieties are a part of most of our lives, but they don't have to be. They may show up, but we do not have to let them take residence. These lies our brains tell us keep us from living our best life and to our fullest potential. God made us for great things. These amazing God-given brains leave us the ability to have complete control over what we think and do, though we often do not believe it to be true. We just need the right tools to keep it in check and make sure it is helping us and not hurting us.

Not only did my son go down that zipline, but he LOVED it and went down a half a dozen more times that day. He walked through his fear and what he found on the other side was amazing. This became his favorite and most memorable camp activity. I am so proud of him for facing his fear.

You too can face your fears. They no longer need to hold you back but can be an asset to move you to your full destiny. What we learn we get to teach our kids as an added blessing!

Robyn Moore understands overcoming, having suffered with crippling anxiety and depression for many decades. She resides in the Dallas area with her 6-year-old, adopted son. She is a certified life coach, mentor, and motivational speaker.

To check out more of her story, sign up for her newsletter, or to find out more about working with her, please visit RobynMooreCoaching.com.