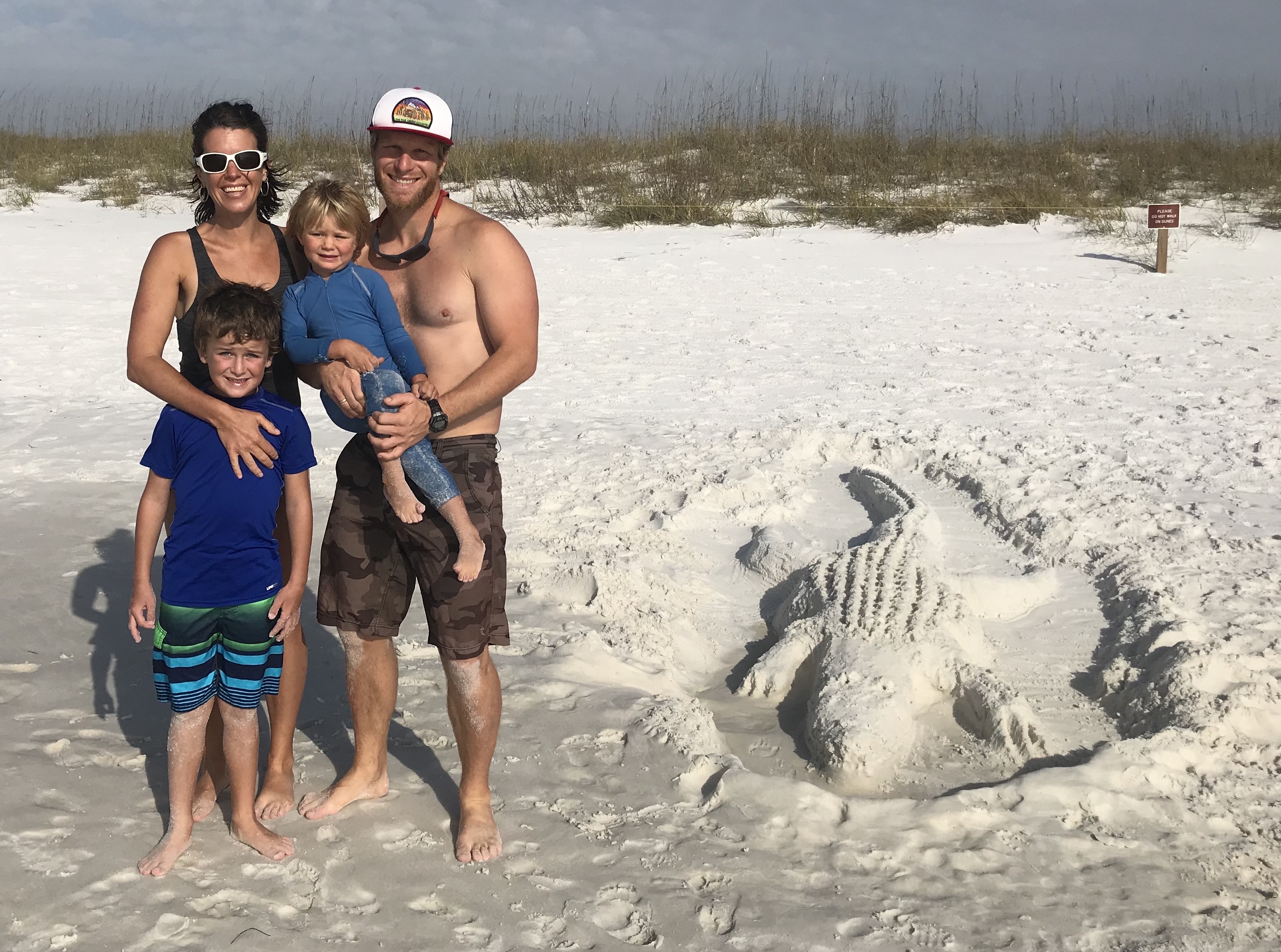 SkyMoms > News & Events, Parenting Tips, Scripture
3/17/20
Let us not become weary in doing good - Kelly Pyke
"Let us not become weary in doing good, for at the proper time we will reap a harvest if we do not give up." -Galatians‬ ‭6:9‬ ‭
Greetings to all you dedicated and tired, joyful and sad, hopeful and disappointed moms out there, and thank you for the opportunity to join your blog community. If we are honest, I think we can all agree that the journey of motherhood sure has its ups and downs. I love my kids! I love my husband! I love my life. And yet, some days can feel so discouraging, so mundane, and at times, so exhausting. Dirty dishes, laundry, clutter everywhere, relational tension, strong-willed little people….. the stress seems to build and I just need to get away, reconnect with God. Can you relate?

Six years ago my marriage was seriously struggling after a long and traumatic labor and delivery, and I was in the tumult of raising my first infant. In an effort to reconnect as a couple and to our passions, my husband and I bought an old motorhome and hit the road with no end in sight; just a plan to visit the national parks and get time and space away in God's creation together. It was not an easy prescription to healing, but the trip did keep us together during a very rough time. Not too long ago, we made a documentary film called The Far Green Country, about that season of life, and you are welcome to watch it and learn more about our story. It's available on Amazon Prime and a number of other online streaming platforms. The ultimate message of the film is "hope", and we are so thankful that God has used it to inspire many around the world.

Creating space in your life to unplug, to be quiet, for God to speak is not an option. I know—it's hard! There are so many demands on us from all directions, especially as moms, and sometimes it feels like we don't even have permission to get away and disconnect from this crazy paced life. But we must. And we can. Put down the phone. Take a walk in God's creation. Read a scripture. Watch the clouds float by. Breath deeply. Dream, listen, pray. I need these reminders on a daily basis. And I need the wilderness.

Wilderness is a place that our modern world is desperate for without even knowing it. Wilderness is a place where our minds can be still, where we can see the beauty of God's creation right before our eyes. I know that is one reason I love wilderness ministry so much, and am so excited to now be the Wilderness Ministries Manager at Sky Ranch Ute Trail. I've spent countless days as a guide in the backcountry, under the stars, relating the truths of the Gospel with kids. And now, with kids of my own, I am honored to lead a stellar team of guides this summer and help them share the riches of Christ's glory with guests from all over the country.

My husband and I made it through our very rough season. And while I must admit that we still have our struggles, and we still regularly invest in marriage counseling, we are both determined to fulfill our vows and choose to hope in the redemption of Christ. If you want to track us down, we are currently living on the road in our Winnebago Adventurer, "road-schooling" our children, working as Winnebago "Brand Ambassadors" and producing a sequel to our first documentary. The sequel, "At Road's End", focuses on our own grief journey as we process the passing of my father-in-law, and you can catch a sneak peak of it by clicking here to watch the first teaser.

Please join me at Sky Ranch Ute Trail for a wilderness experience with God, and if interested, follow my husband and I as we make our films by searching for The Far Green Country on Facebook and Instagram. I hope to meet you some day!

Written by one of our own Sky Ranch Staff...
Kelly Pyke
Wilderness Ministry Manager
Sky Ranch Ute Trail