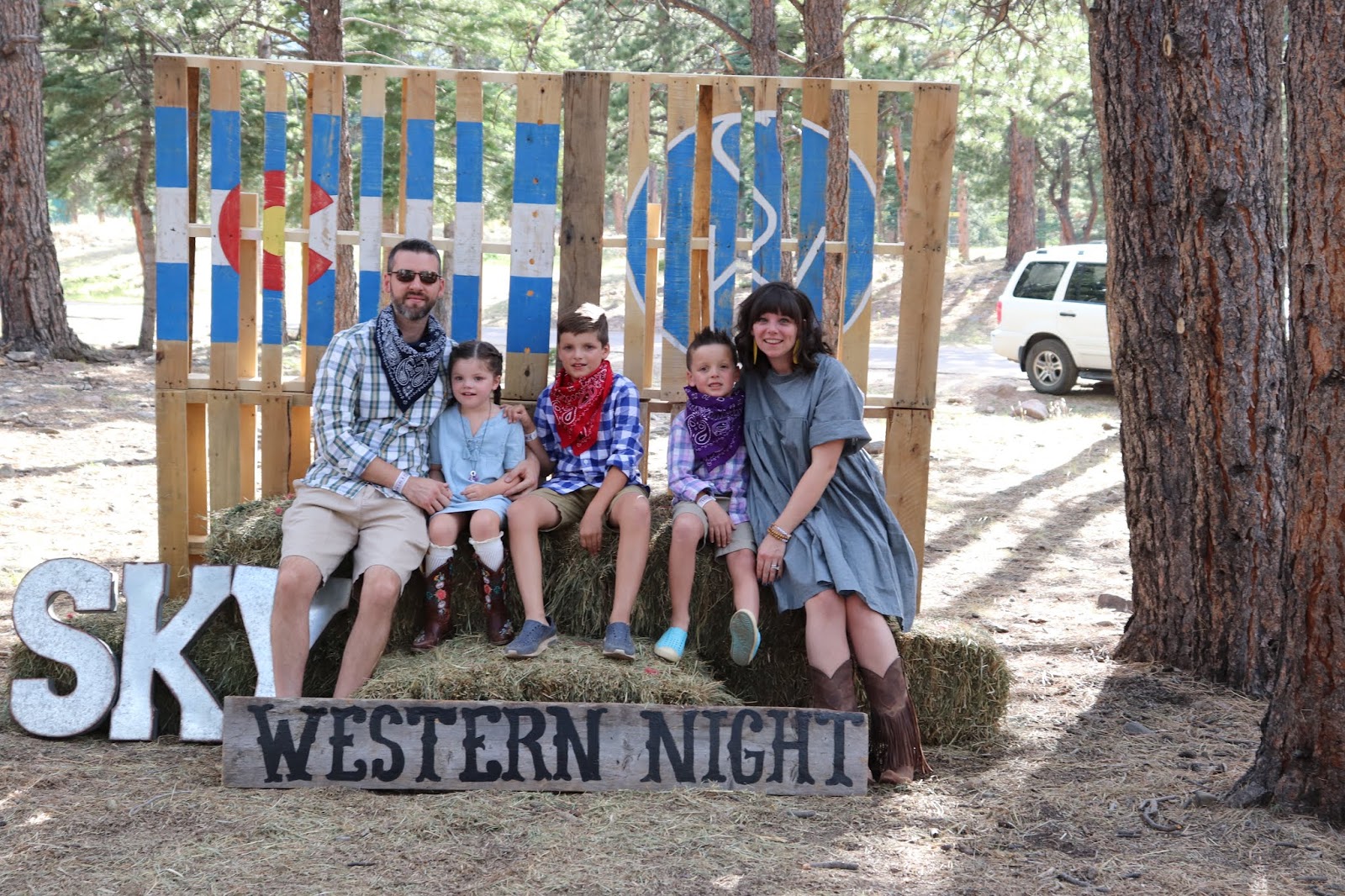 Horn Creek Family Camp by Momfessionals
Hello friends!
As summer draws to a close and we start to think about the start of another school year just around the corner, I have been soaking up the last days with my sweet kiddos and reminiscing on my summer favorites! At the very top of my list is our week spent at Sky Ranch Family Camp! If you have ever wanted an inside look at Family Camp, you will definitely want to check out today's blog! We are so excited to feature our guest blogger today, Andrea McAnally! Andrea is the creative behind the Momfessionals Blog, she is a mom and teacher in McKinney with three of the most precious kids you'll ever see! Today is the first in her series of 3! If you have any questions regarding Sky Ranch Family Camp, please check out our website for details on all our programs!
Much love,
Trish
Momfessionals Blog:
My kids have attended Sky Ranch launch camp and Dave and I have always been so impressed with their programs - so when we were deciding where to go this summer we were so excited to find this camp!
Last Sunday we left home around 4:30 AM to head to beautiful Colorado! All three kids slept for the first few hours and when the sun came up some of us were more excited than others to find themselves on the road :)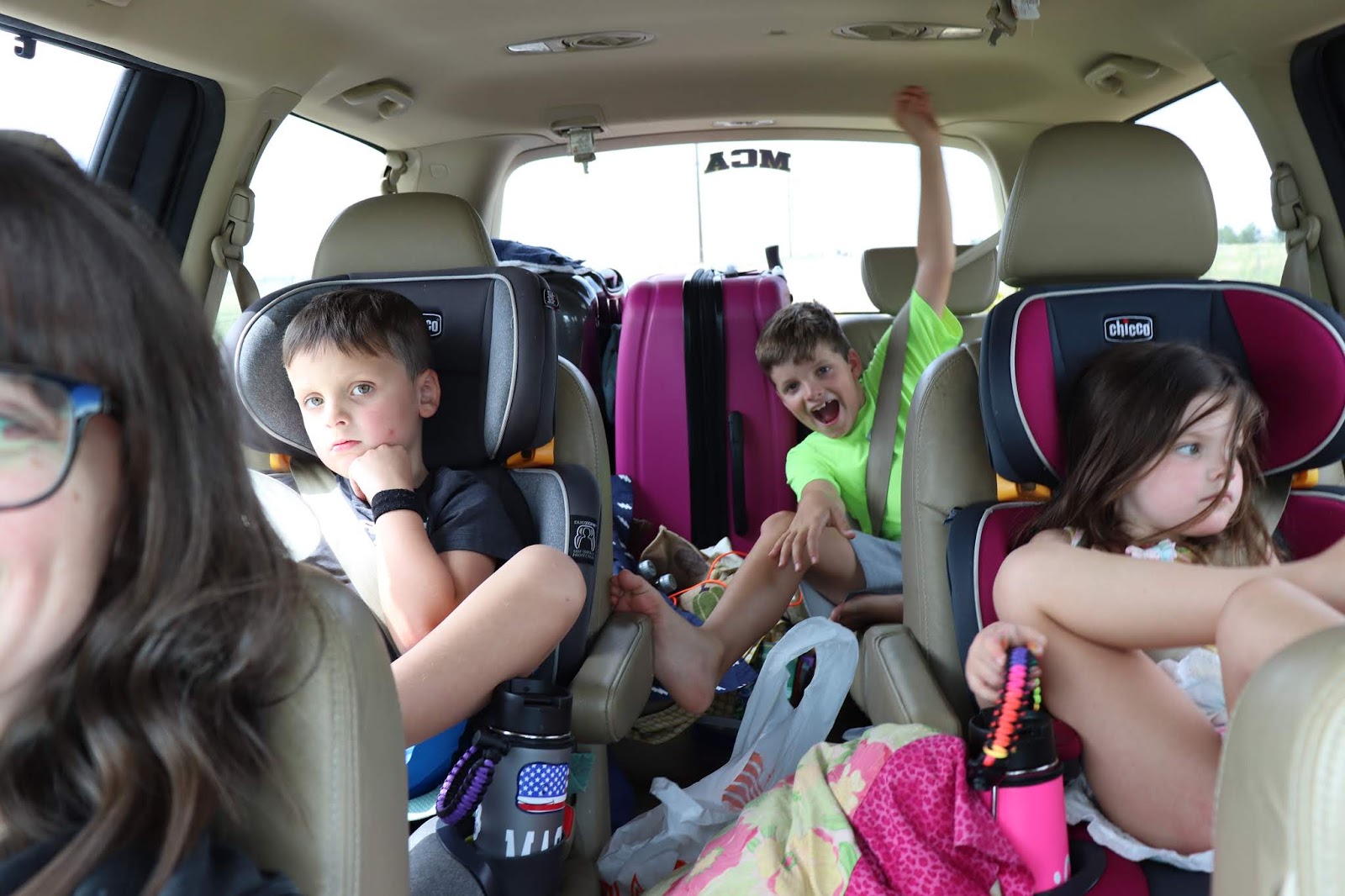 We stopped in Amarillo for breakfast and then crossed the Colorado border in time for a late lunch.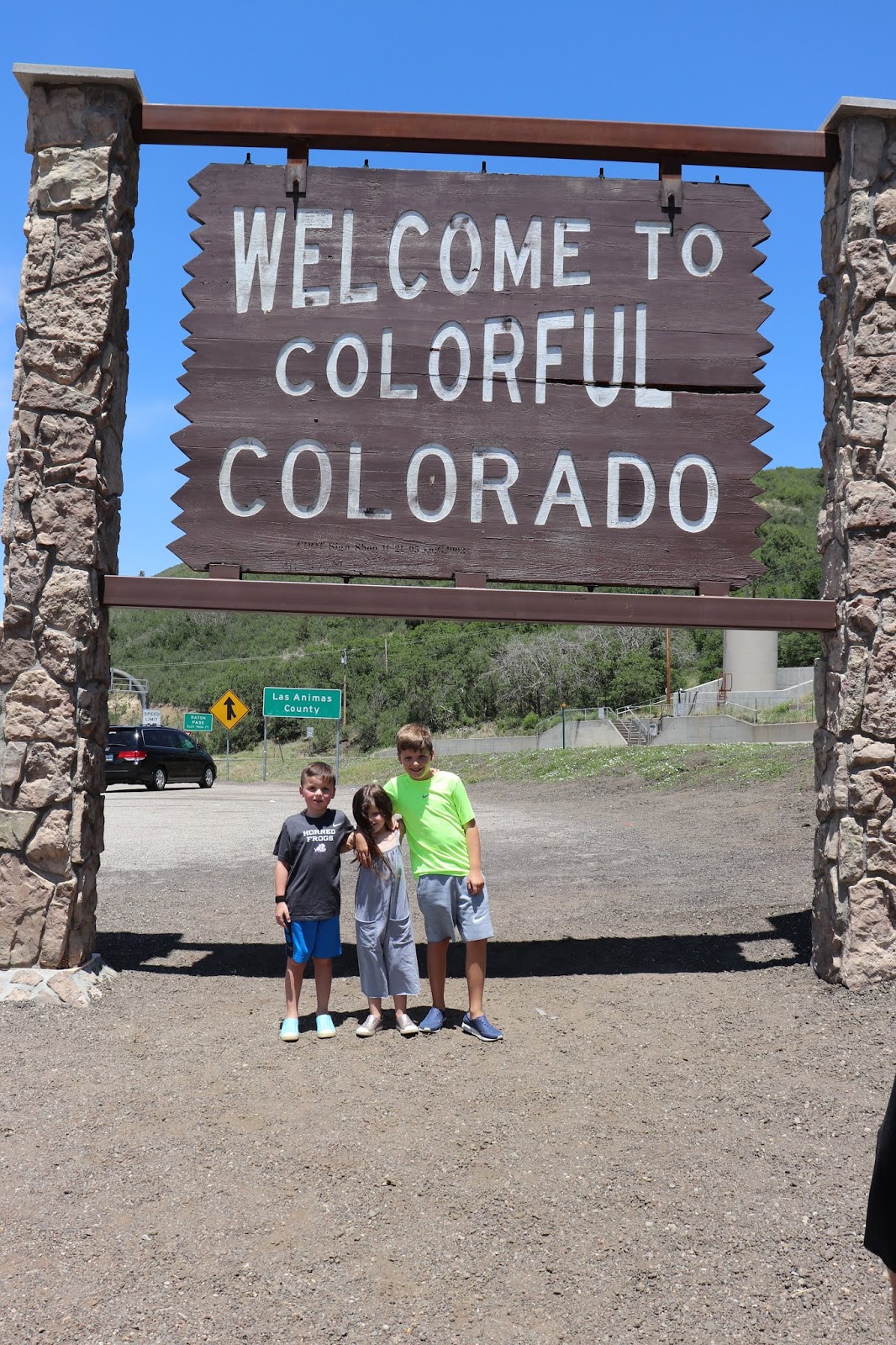 We were all excited to stretch our legs for a quick lunch stop!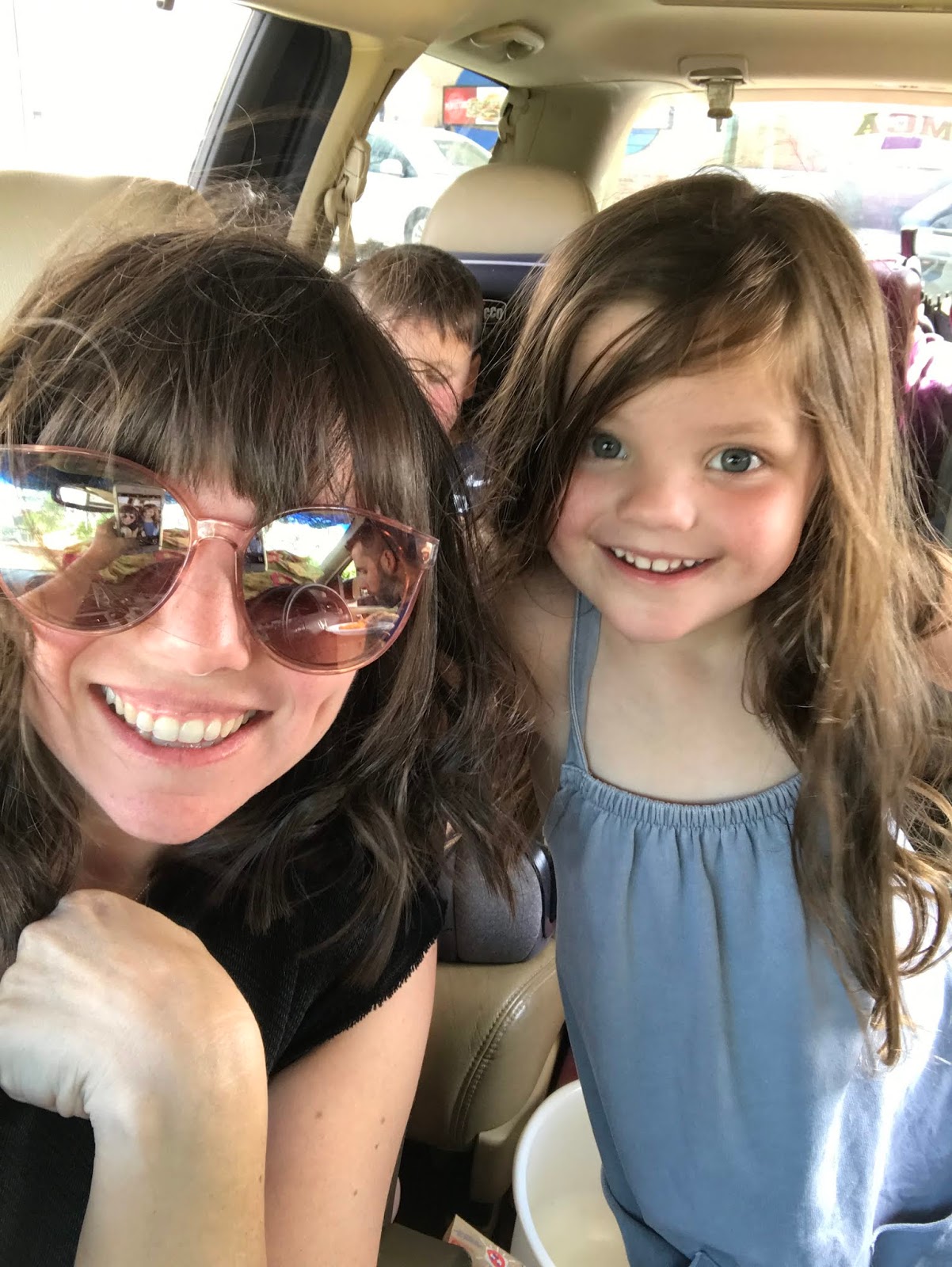 We got to Westcliffe around 4:30 that afternoon and were greeted by one of the most gorgeous views...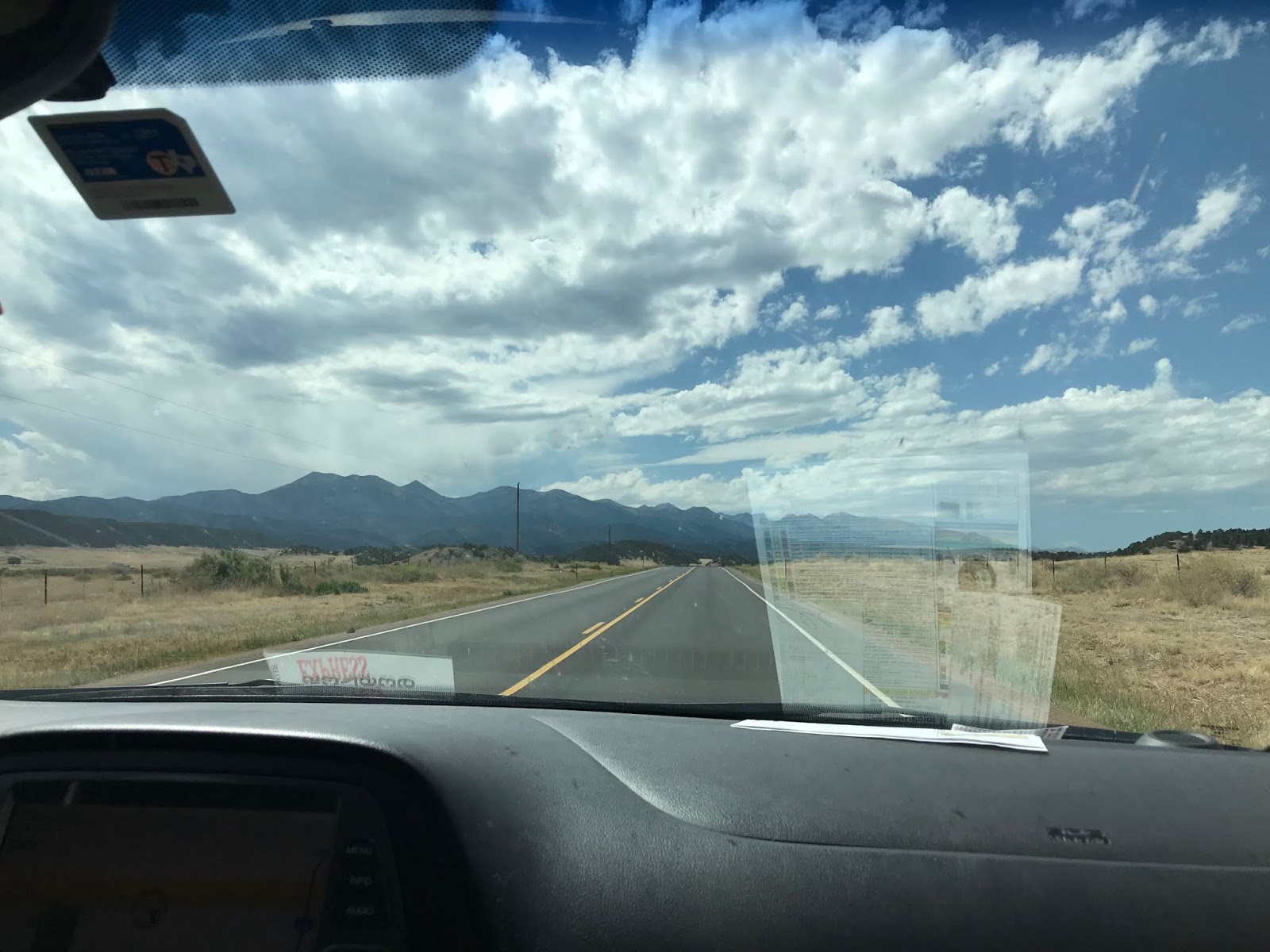 Pulling into Sky Ranch was SO MUCH FUN! There were literally counselors lining the driveway cheering as we pulled in and we were greeted with a few forms to fill out, our wristbands for the week and freshly baked chocolate chip cookies. Yes ma'am.

After we got all settled into The Lodge we made our way to the dining room, found our family table and got to spend some time with our amazing counselor, Ross. After dinner we headed downstairs for a quick meeting and then it was time for the hanging log. Which was exactly that... a giant hanging log and the kids got to whack each other with pillows until they knocked their opponent off.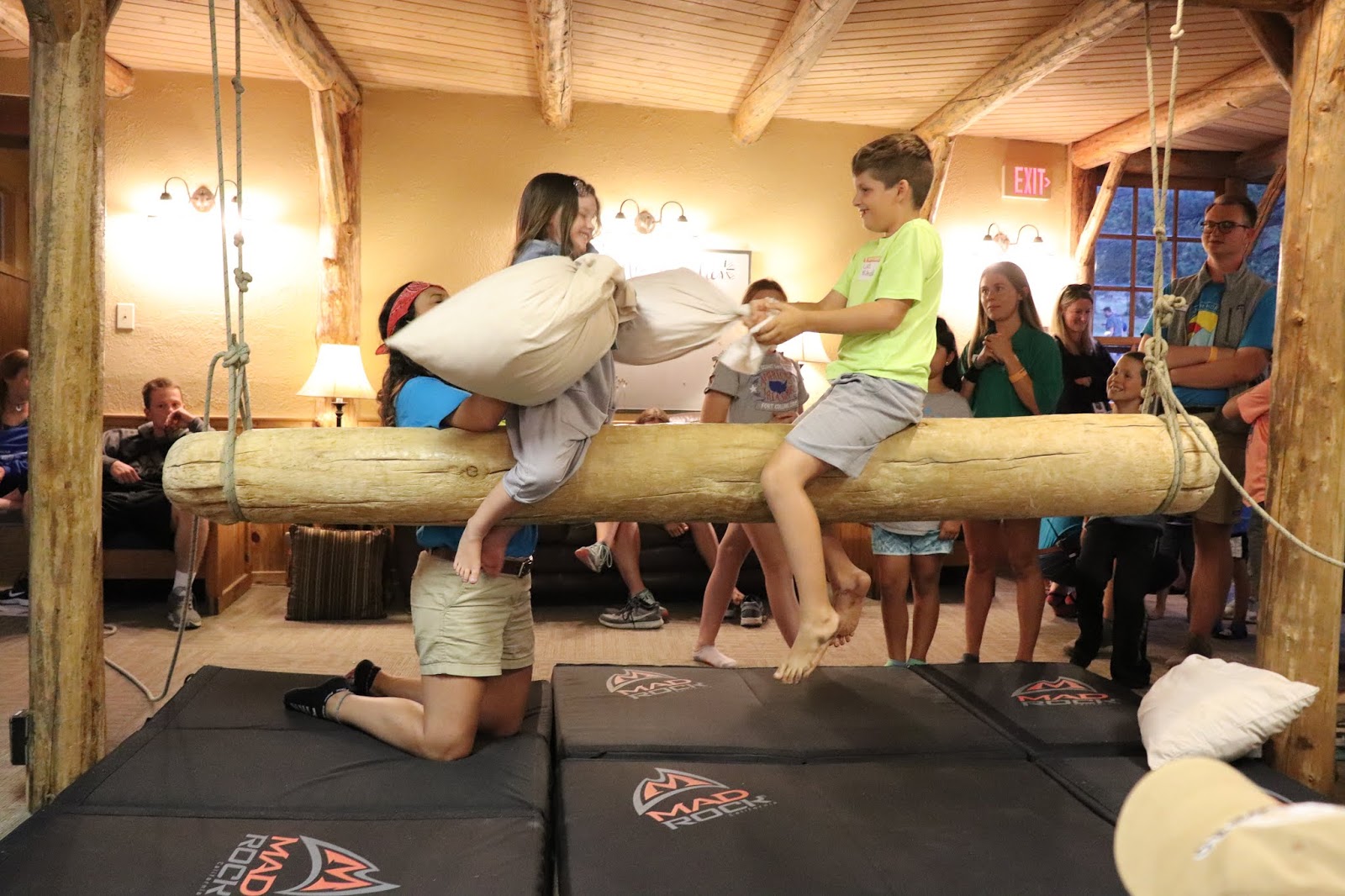 My kids couldn't get enough!!! Griffin and Luke had SO MUCH FUN!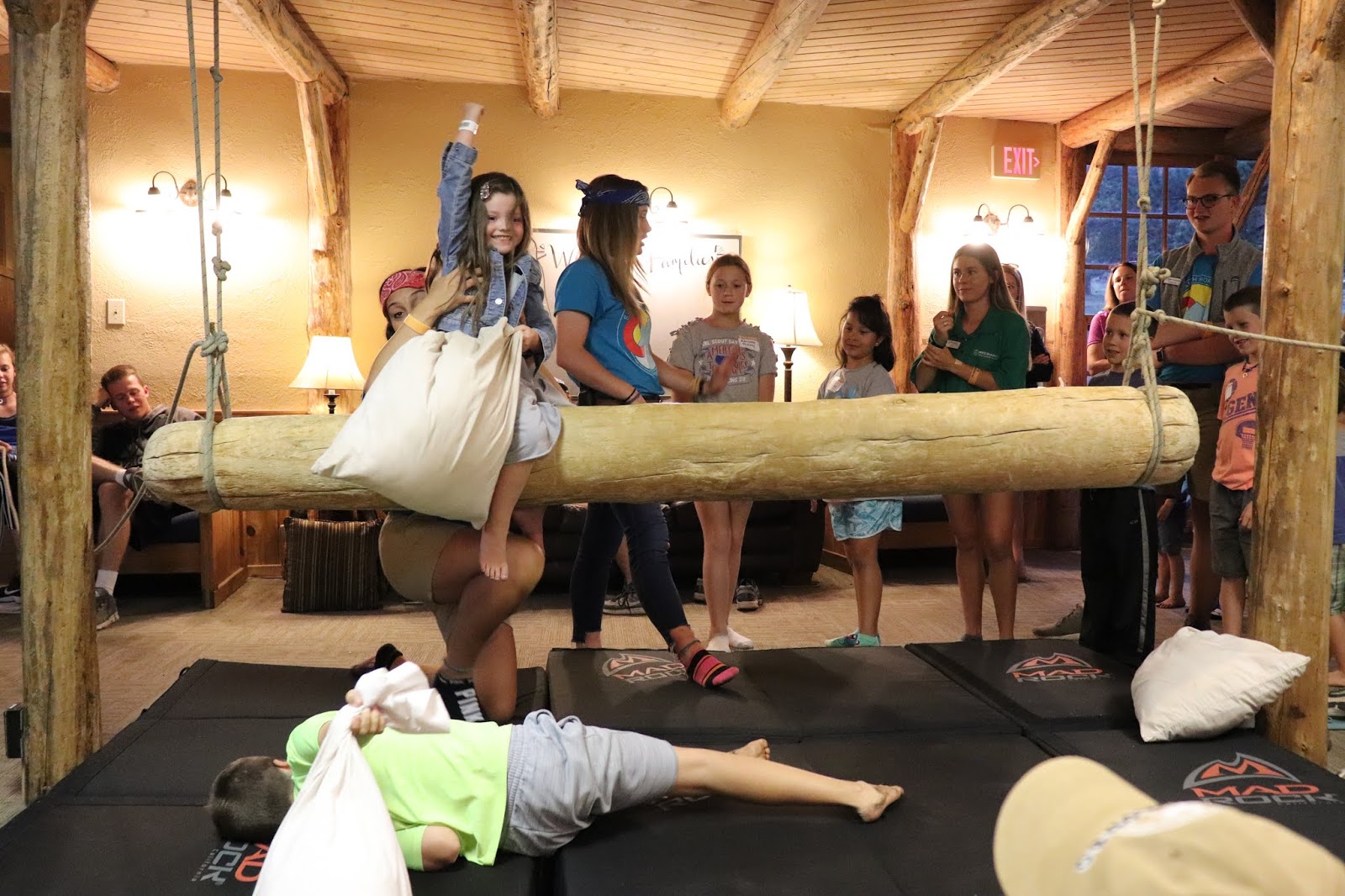 Luke even challenged Dave...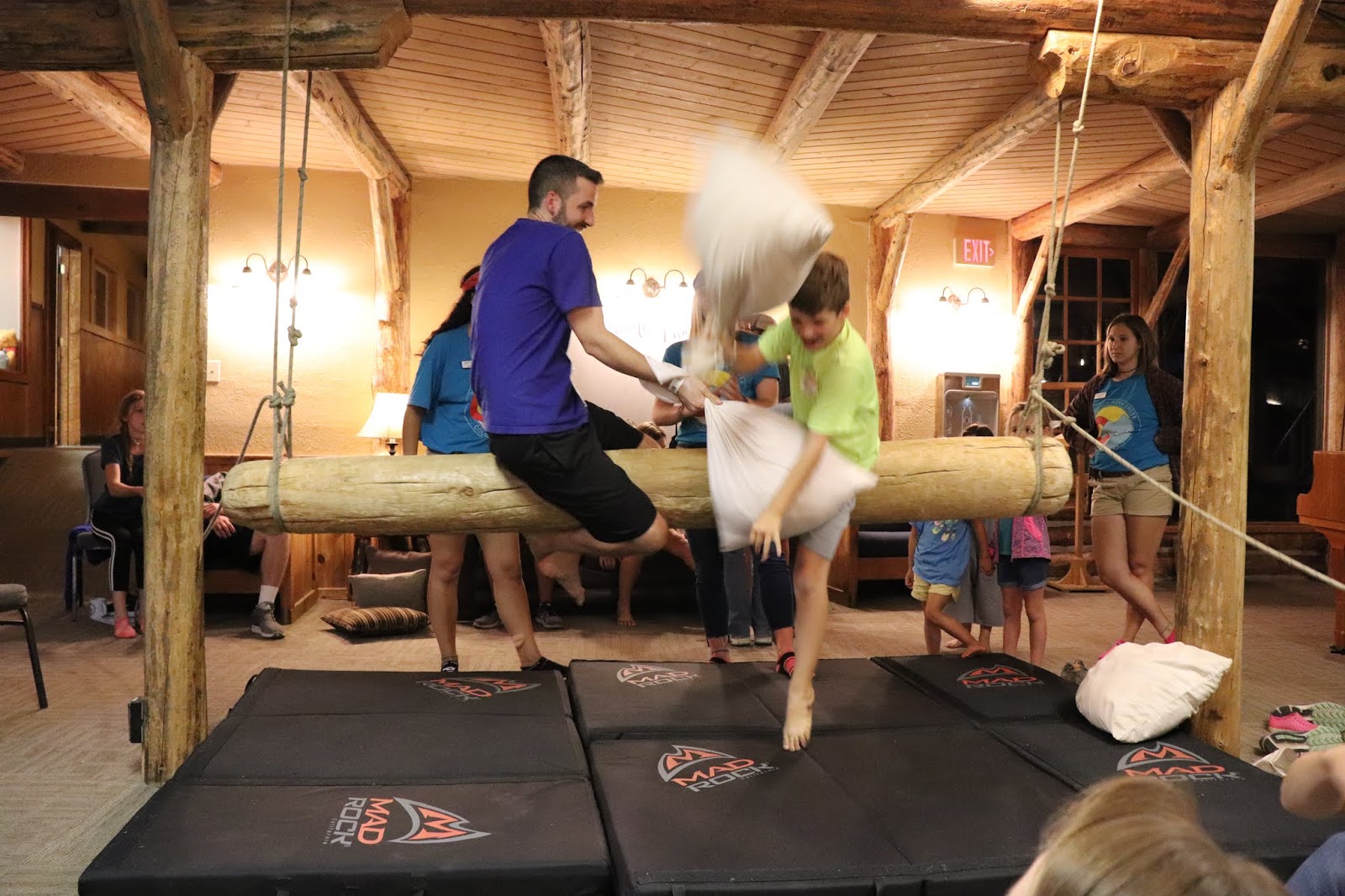 ... and then Griffin took on a counselor and "won". :)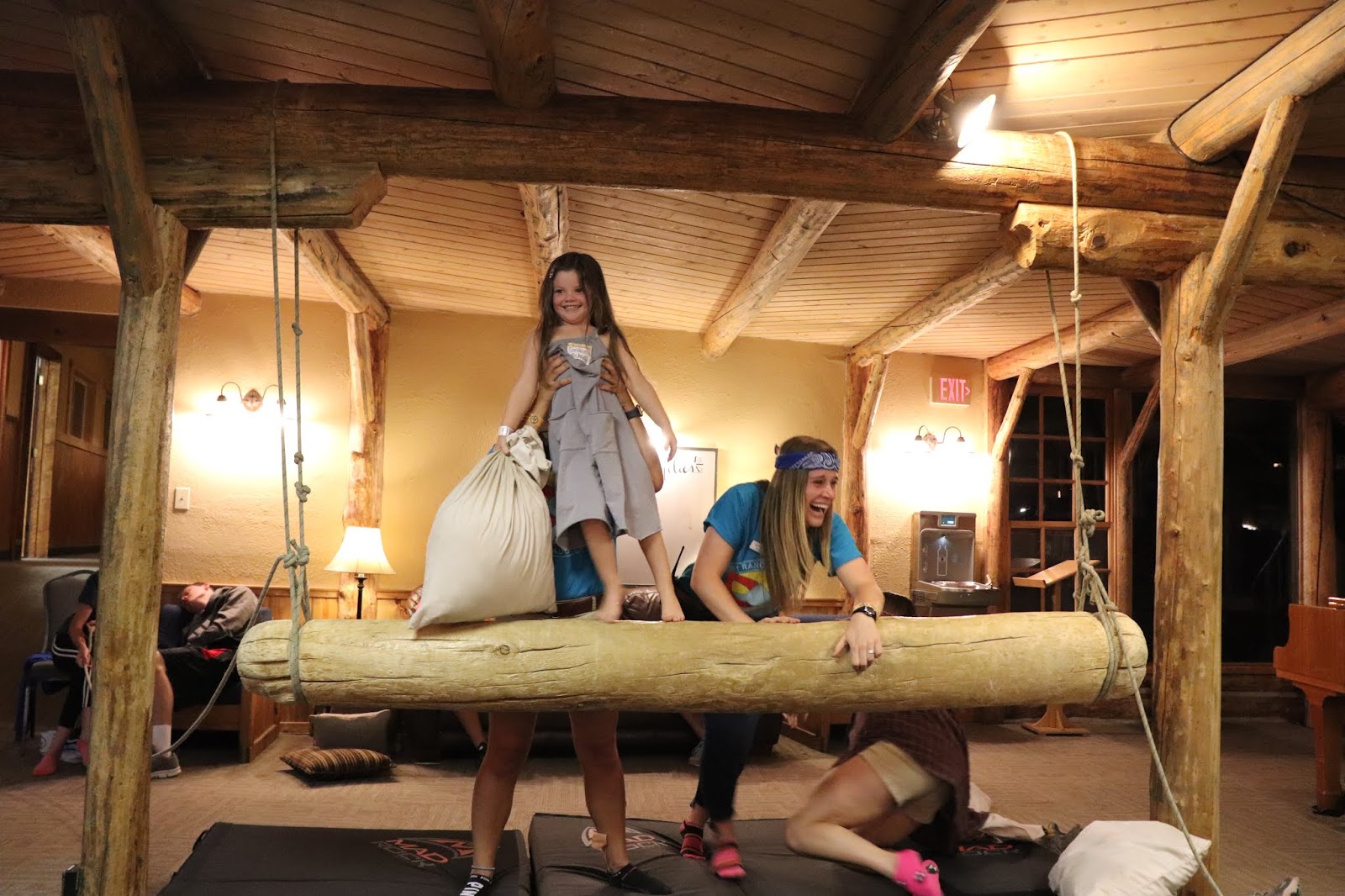 This was our first little taste of what the counselors were like and I was BLOWN AWAY with how kind, fun and absolutely amazing they were with the kids. It took all of about 3 minutes for them to bond and for my kids to absolutely idolize them.

Monday morning we woke up to a chill in the air (#praisehands) and spent some time hanging out on the porch before breakfast.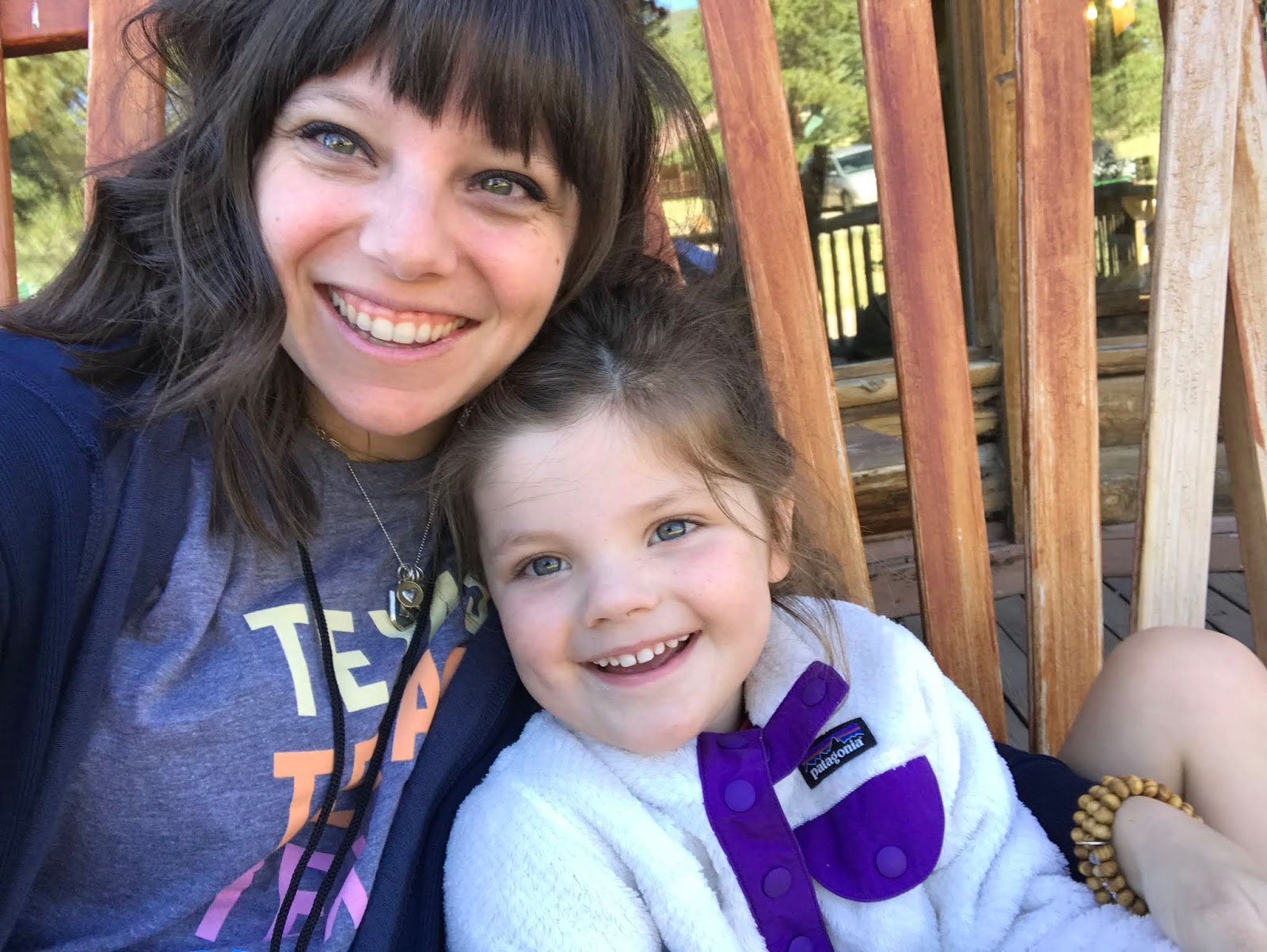 Every morning they rang a bell in front of the lodge and all the families "circled up" and they did announcements and we prayed for the meal. Then we all went into the dining hall where all the meals were prepared and served for us. AMEN!!!

After breakfast we usually played outside for a bit, had family devotion time and then there was "connection time" which was when the adults gathered downstairs where they had a speaker who led us in discussion (this week it was about discipleship and what that meant in the context of family) and the kids were broken up into age/gender groups and went with counselors for Bible Study and playtime.

After connection time there was free time where we usually played outside, watched the kids on the giant jumping pillow or went to the rec center to rock climb, bowl, play games, etc. All of the activities above were totally optional - but we opted in because the speaker was wonderful and the kids loved connecting with the other kids.

We circled up again before lunch and again, lunch was served in the dining hall and then after lunch there were various activities open until dinner... a ropes course, alpine swing, swimming, water slides, range, horseback riding, fishing, hiking, crafts, etc.

After dinner there was a little time of worship and then some nightly activity and then the rec center was open until 11 for all the activities there.

On Monday morning we were up and ready early so we hung out for a while in the game room in the lodge...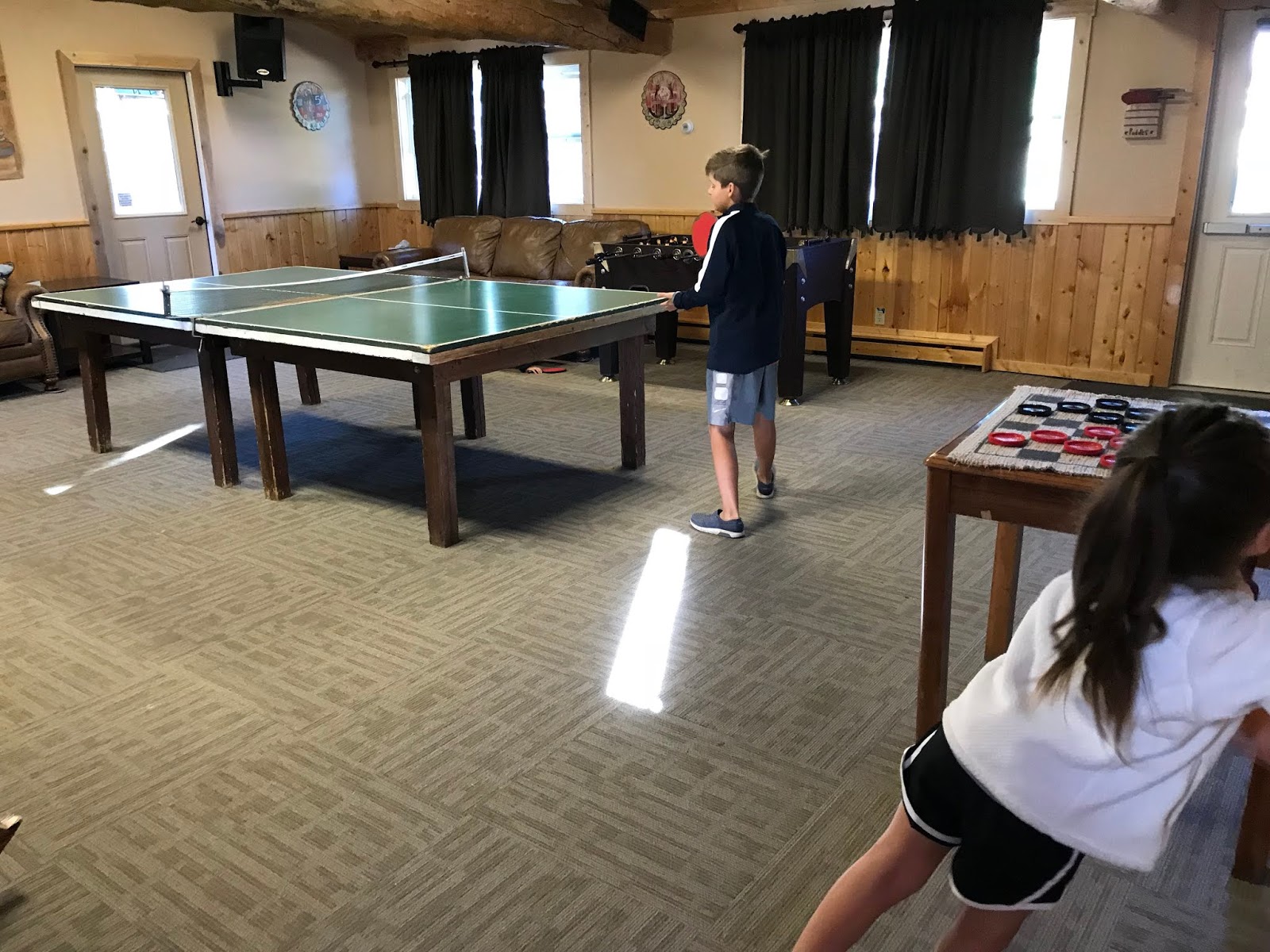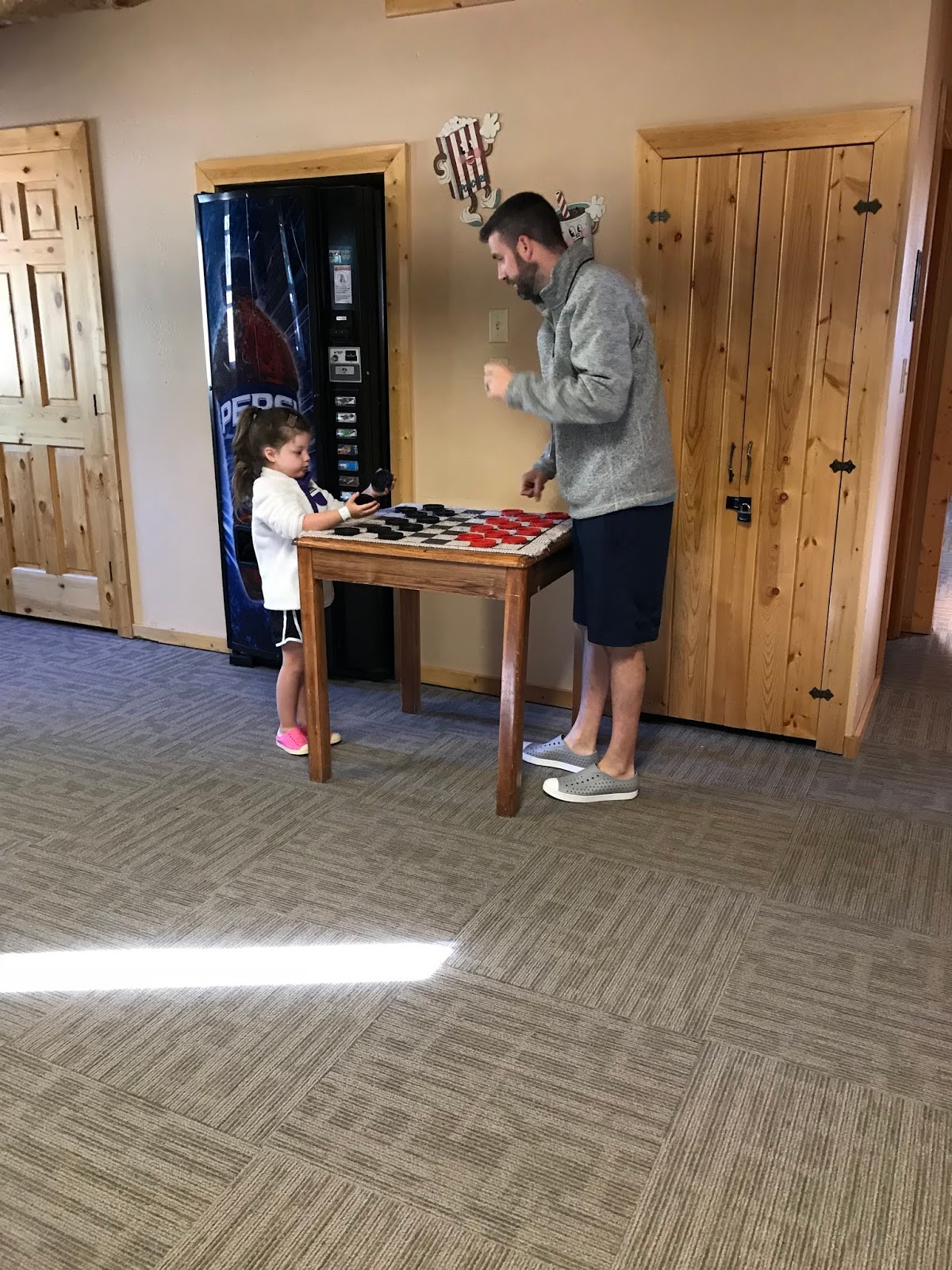 ... and then after breakfast and connection time we played outside...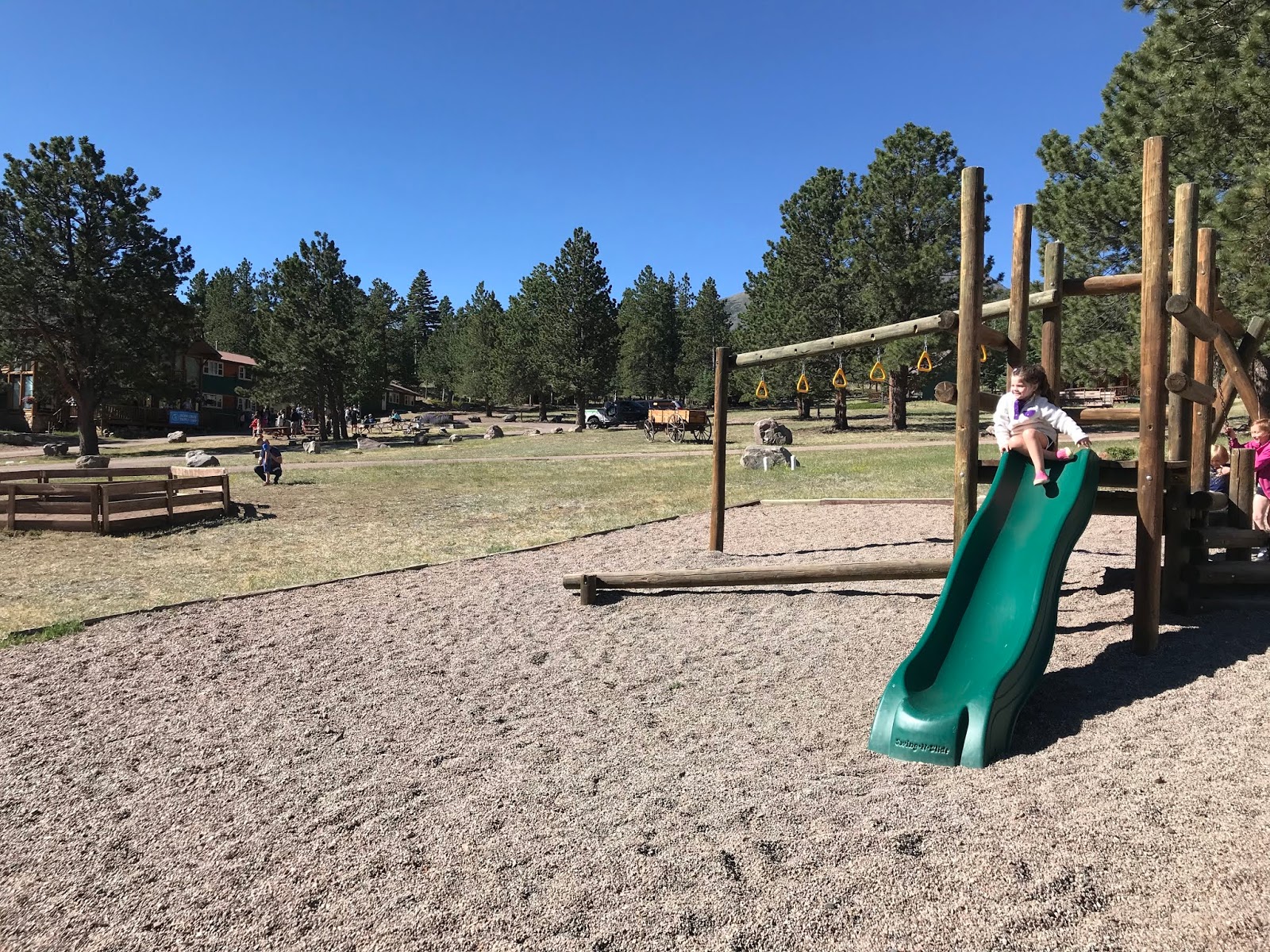 Mason got sick on Sunday on the way to camp and Monday afternoon he really took a turn for the worse. He had spent pretty much the entire time we'd been at camp in bed and when I went to check on him after lunch he was super lethargic and he just didn't "look right". He'd slept pretty much all morning and as I was trying to talk to him he kept nodding off so I scooped him up and headed to the clinic in town who sent us off to a hospital better equipped to handle dehydration.

He and I ended up at an emergency room about an hour and a half away from camp and he was treated for some pretty severe dehydration. The doctor confirmed that he more than likely had a 24 hour stomach bug, but was having a super hard time recovering due to the change in altitude (pretty much he was completely depleted on the drive up there and what would have normally been a quick recovery his body just couldn't handle because of the altitude).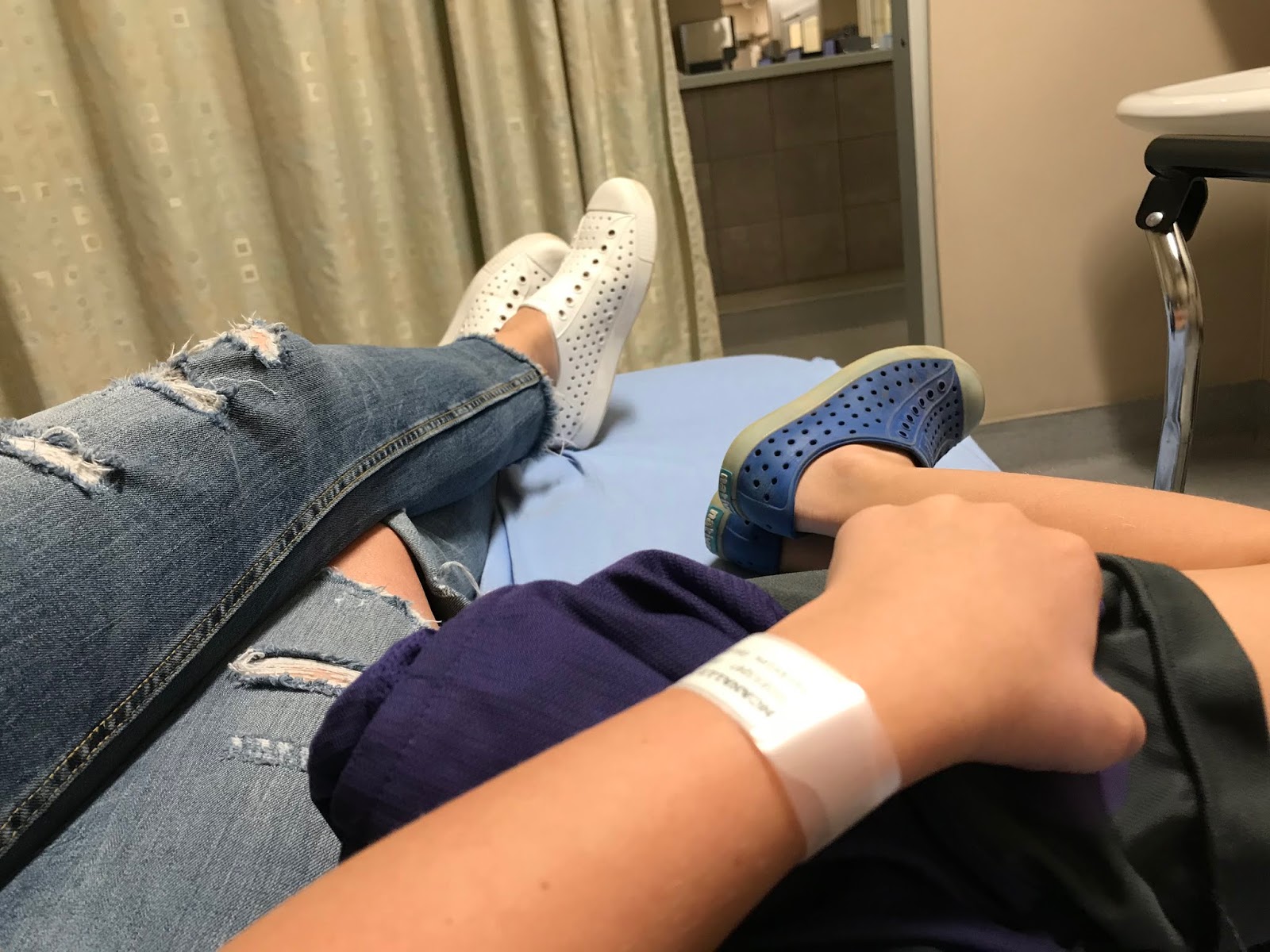 He'd slept the entire way there, slept in between testing and hydrating and after about 2 hours in the ER I started to see my sweet Mason again with that little smirk :)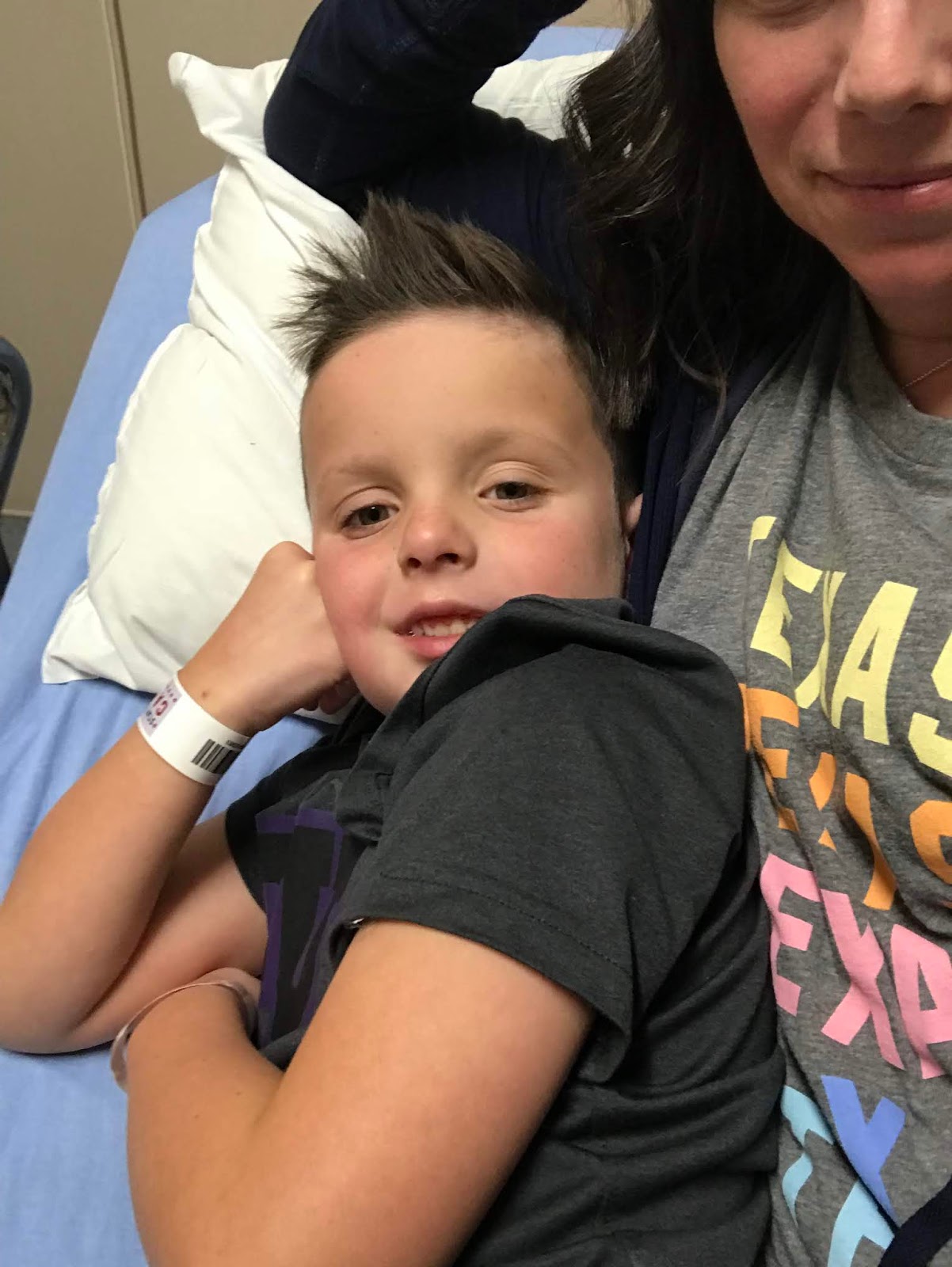 He was starting to rehydrate and the doctor gave him a prescription for Zofran to keep his nausea (altitude related she felt at this point) at bay so he could continue to successfully hydrate over the next 12 hours. She gave us the go-ahead to head back to camp (we were more than willing to stay overnight in a hotel if necessary for his sake as well as other campers - but she told us to continue hand washing and head back) and after several hours in the ER he and I left both feeling much better.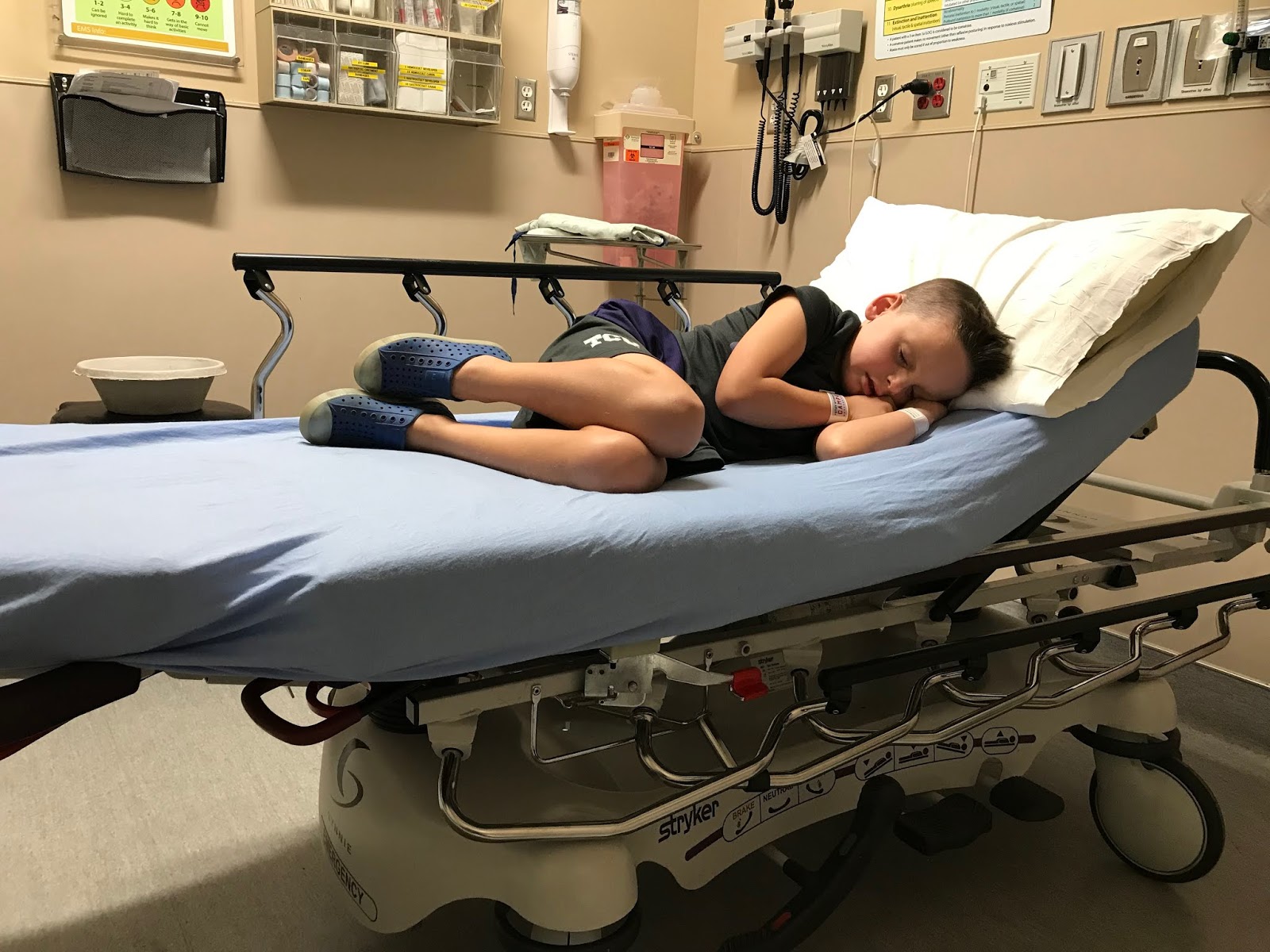 Y'all. It was such a scary situation. I totally take for granted that we have access to literally a dozen hospitals within 30 minutes of our house. That drive down a mountain, through a national park and to a place I'd never been before solo with a "scarily sick" kid in the back was one of the most difficult things I've ever had to do (what a blessing!).

I will say, there were so many answers to prayer throughout the day...

- a PACKED first ER (exceptionally busy and more than likely hours before being seen) and an urgent care unable to treat dehydration led us exactly where we needed to be. I was instantly comfortable when we walked through the door, the entire staff was wonderful and the doctor felt like a trusted friend. The experience couldn't have been better.

- When I left camp with Mason I just kind of picked him up and left thinking that we'd go to the Westcliffe clinic and be back in an hour or so. Turns out that wasn't the case and when they told me I needed to take him straight to the ER I didn't want to add extra time to our already long trip so I just went - I didn't think about the fact that I didn't have my glasses (which I need to drive at night... especially through the mountains without streetlights!) and we were released from the ER just in time for me to grab the prescription, fill up on gas and get back to camp before dark.

Mason slept the entire way back to camp and when we pulled in he was SO EXCITED that we were back in time for the "Blast from the Past Carnival". I told him that he could put on his flight suit (he was the most excited out of all three kids about this!) and check out the festivities, but then it was straight to bed and he begrudgingly obliged. Griffin and Luke had already been there for a while and had been having the best time!!!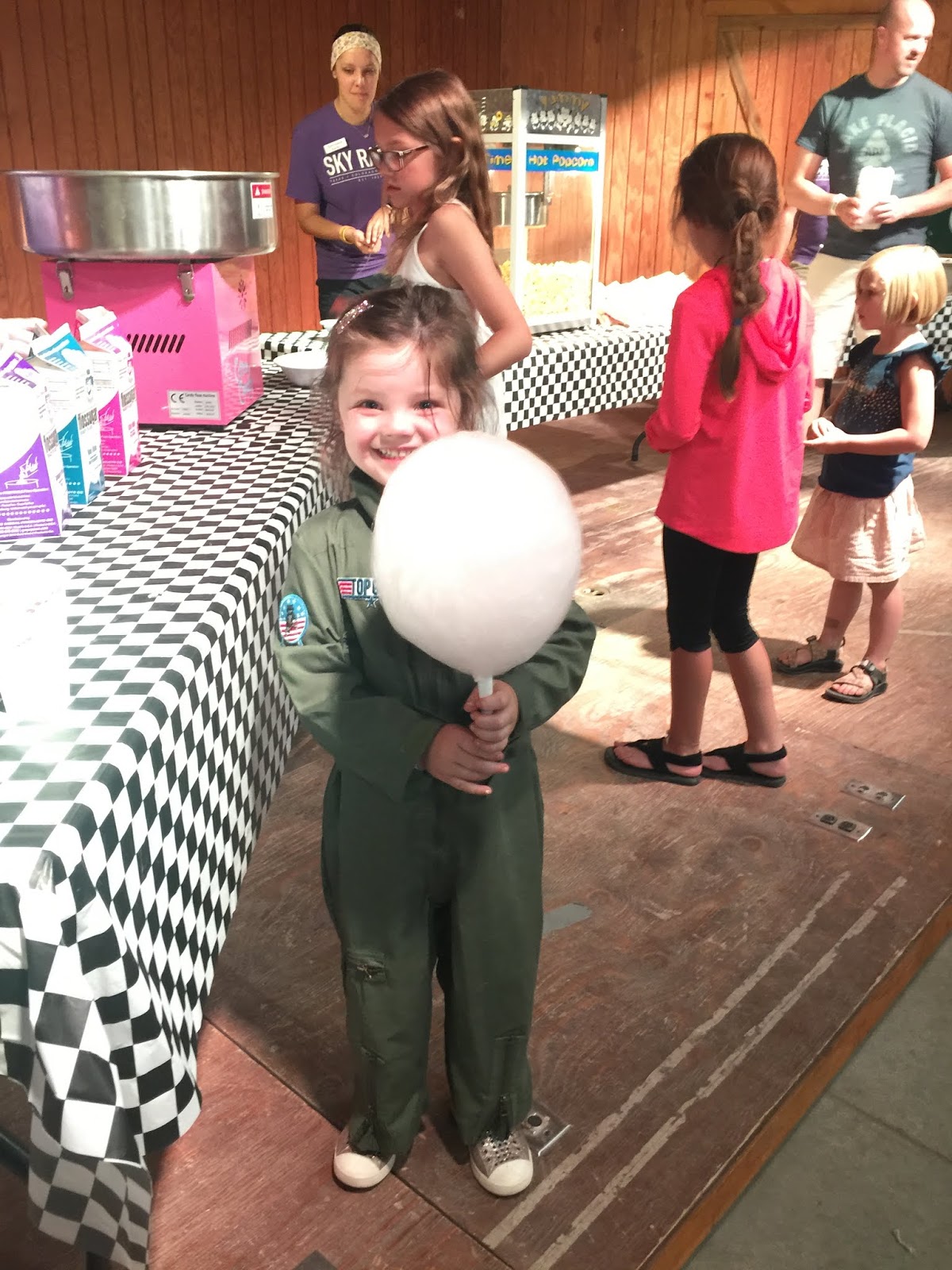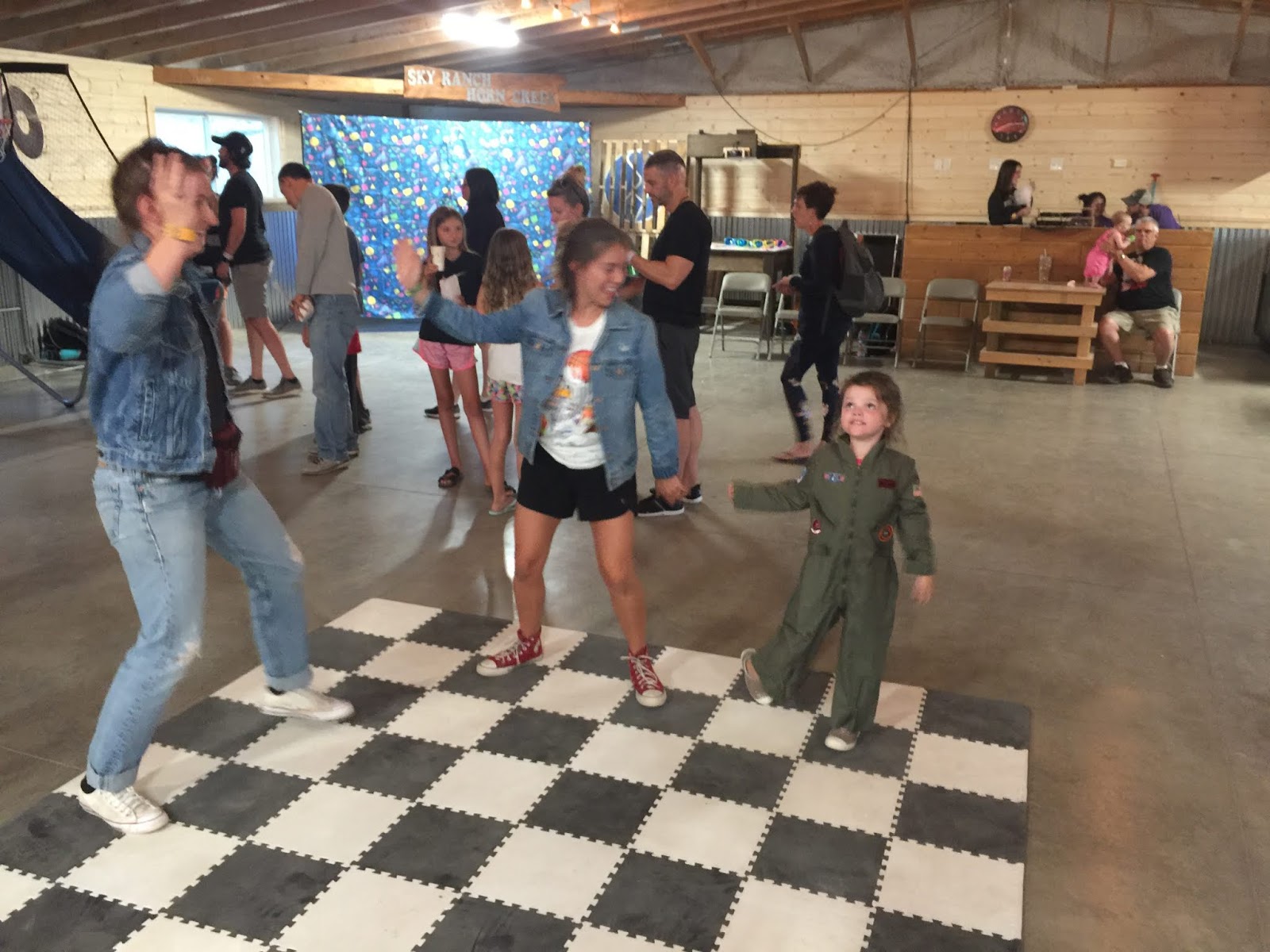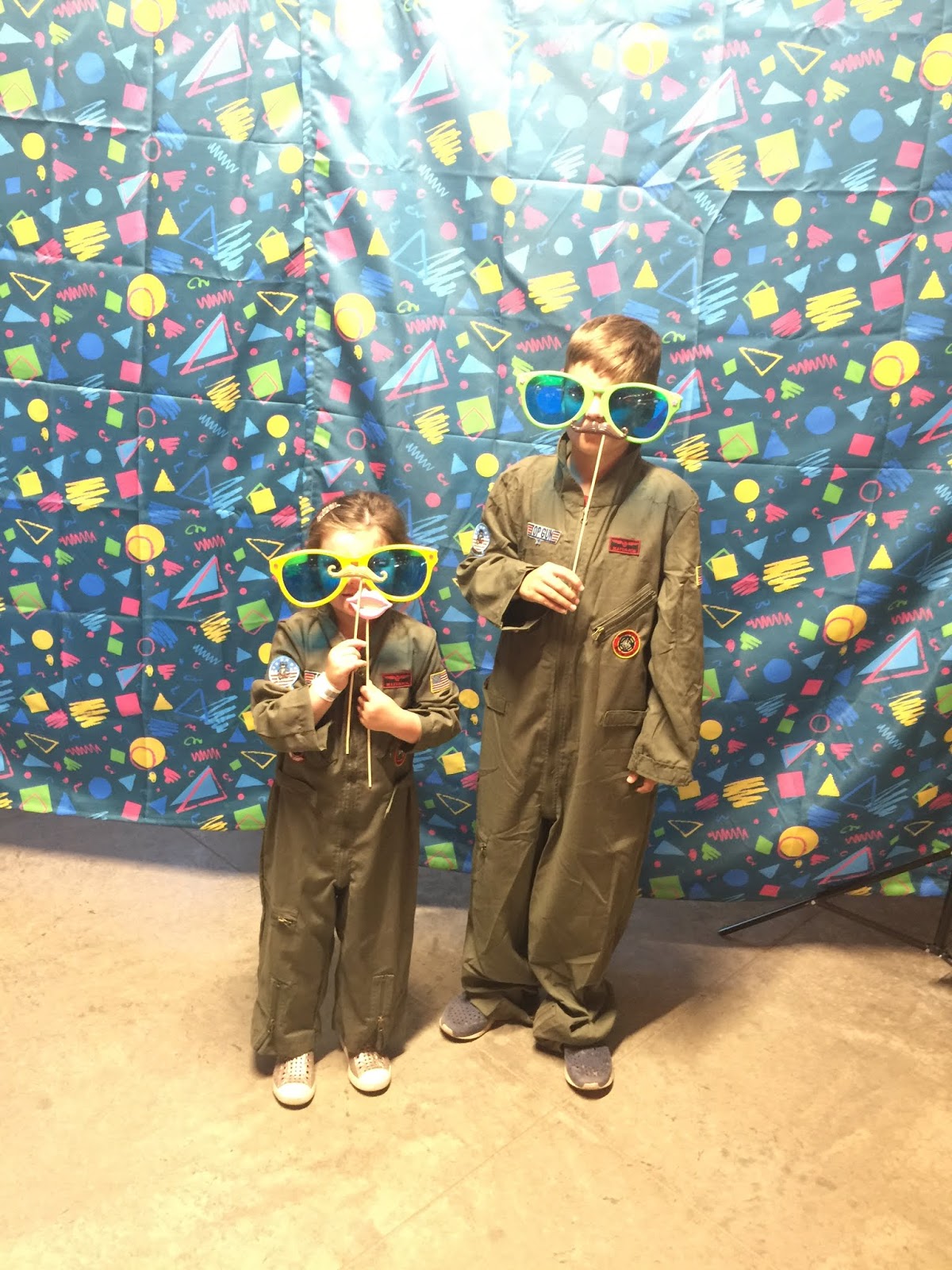 Reunited and feeling the need for speed! :)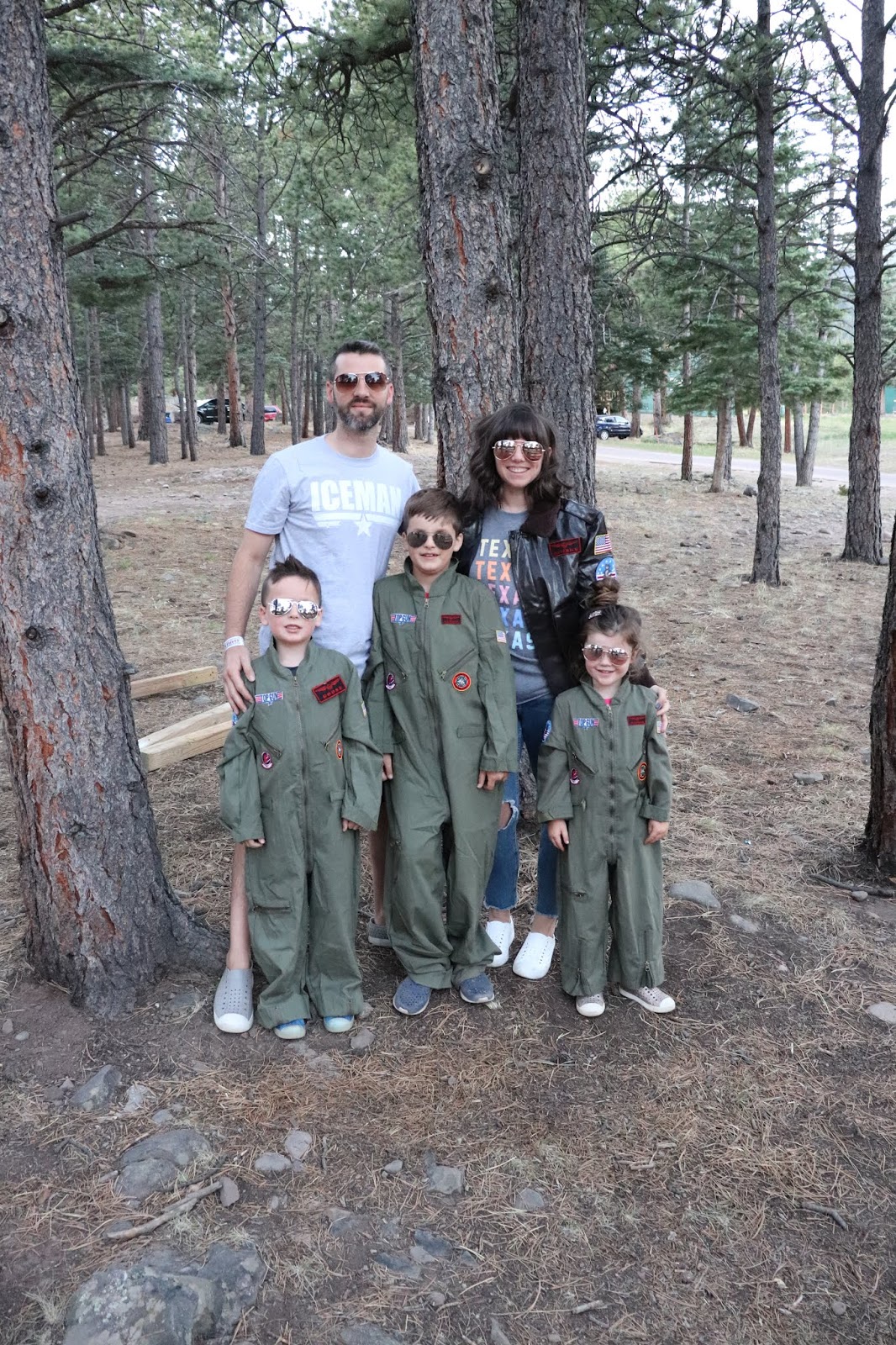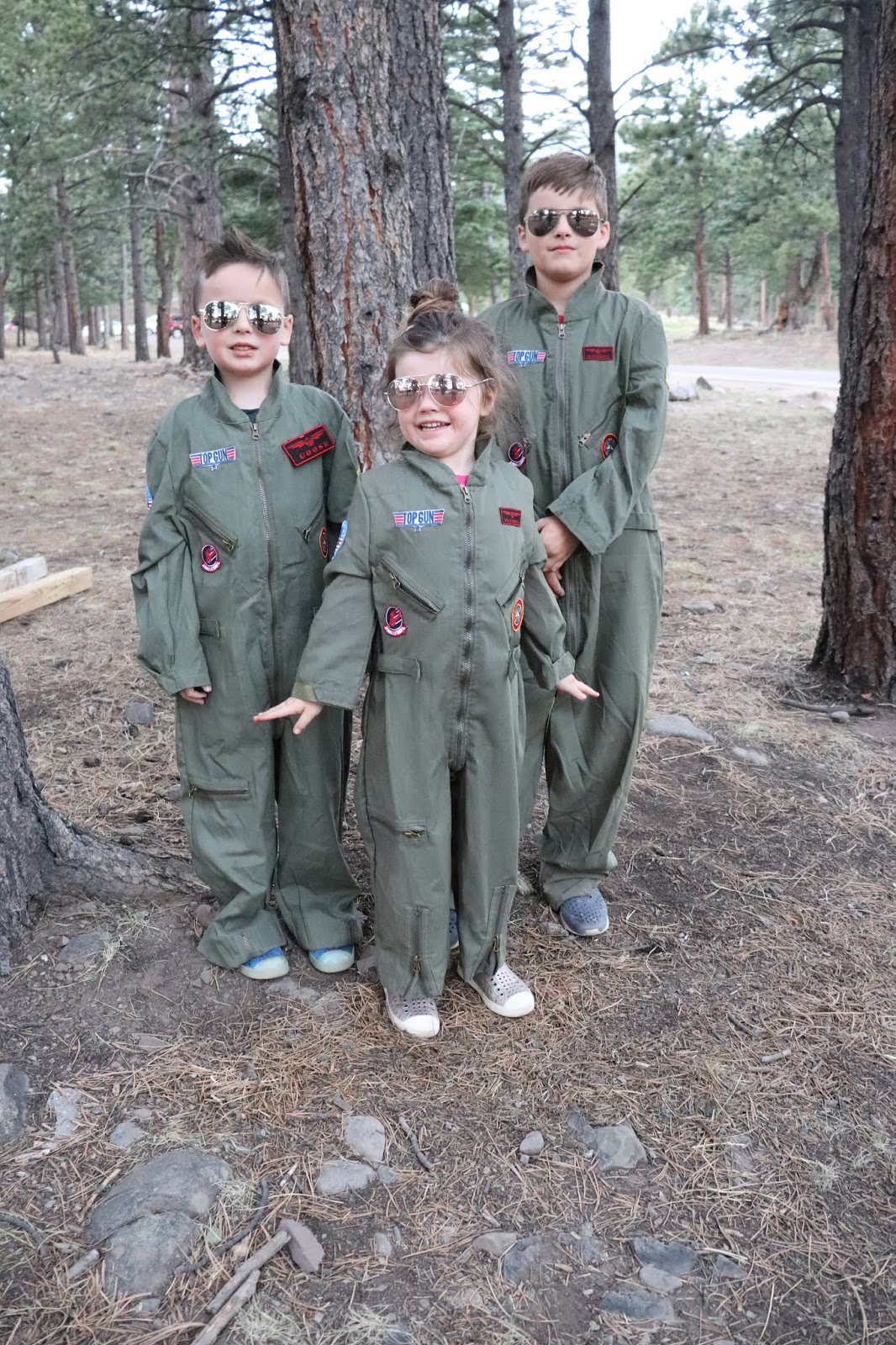 Dave took Mason back and I hung out with Luke and Griffin and y'all - the carnival was the CUTEST EVER! They had all kinds of games set up for different decades and the kids earned coins that they could trade in for snacks like this fried twinkie (oh my word!)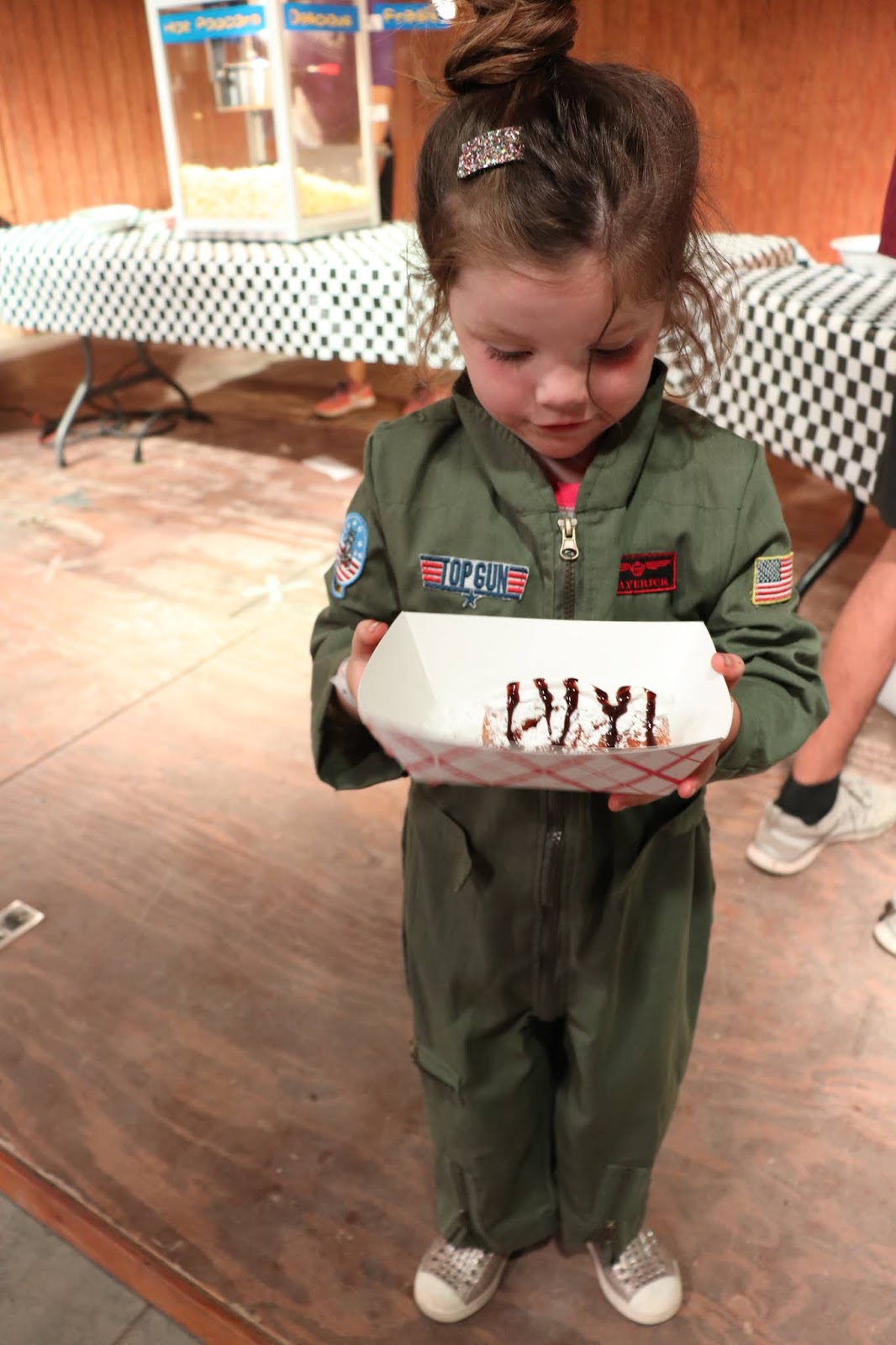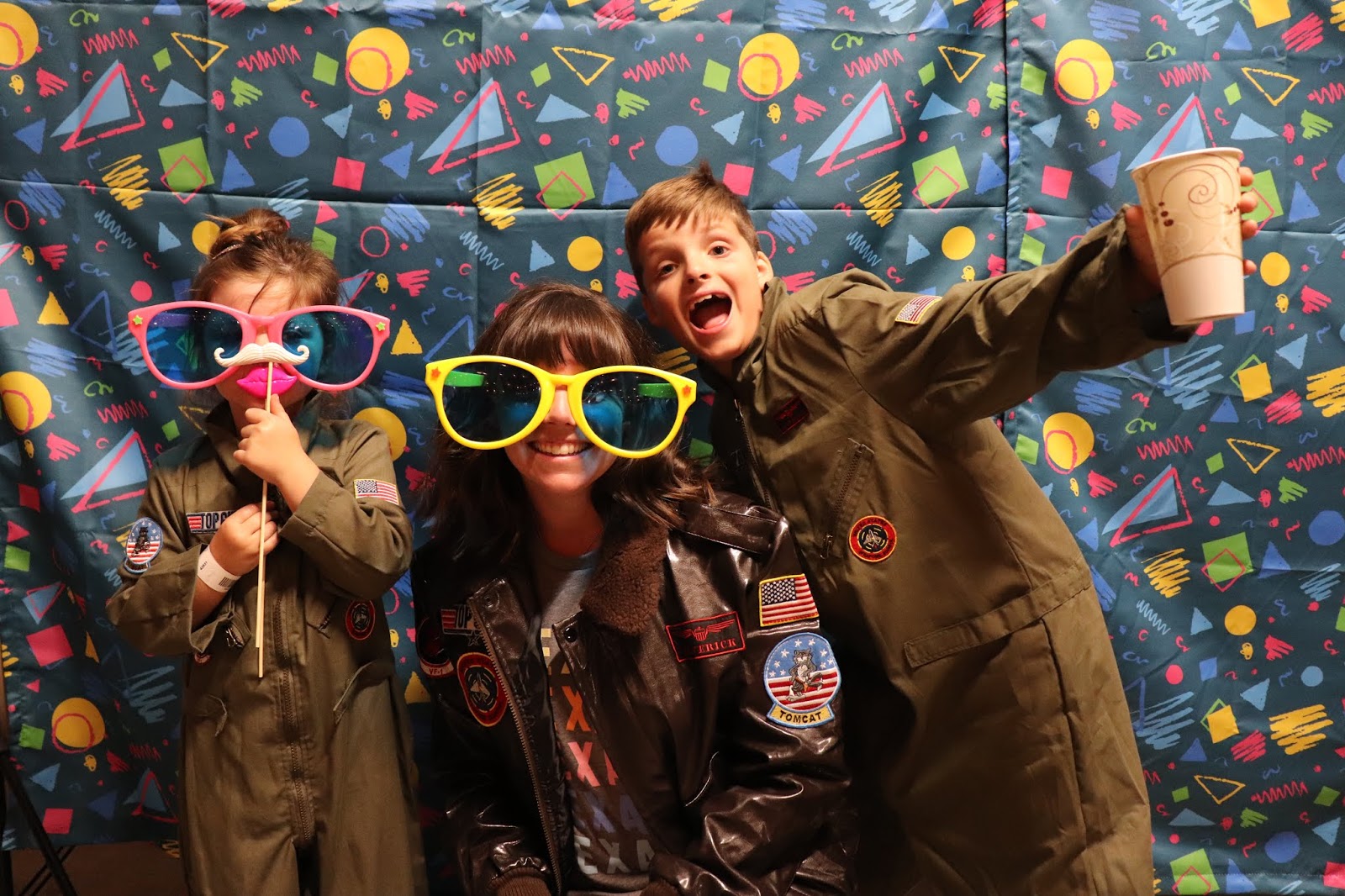 The counselors were all in costume running the games and it was so much fun.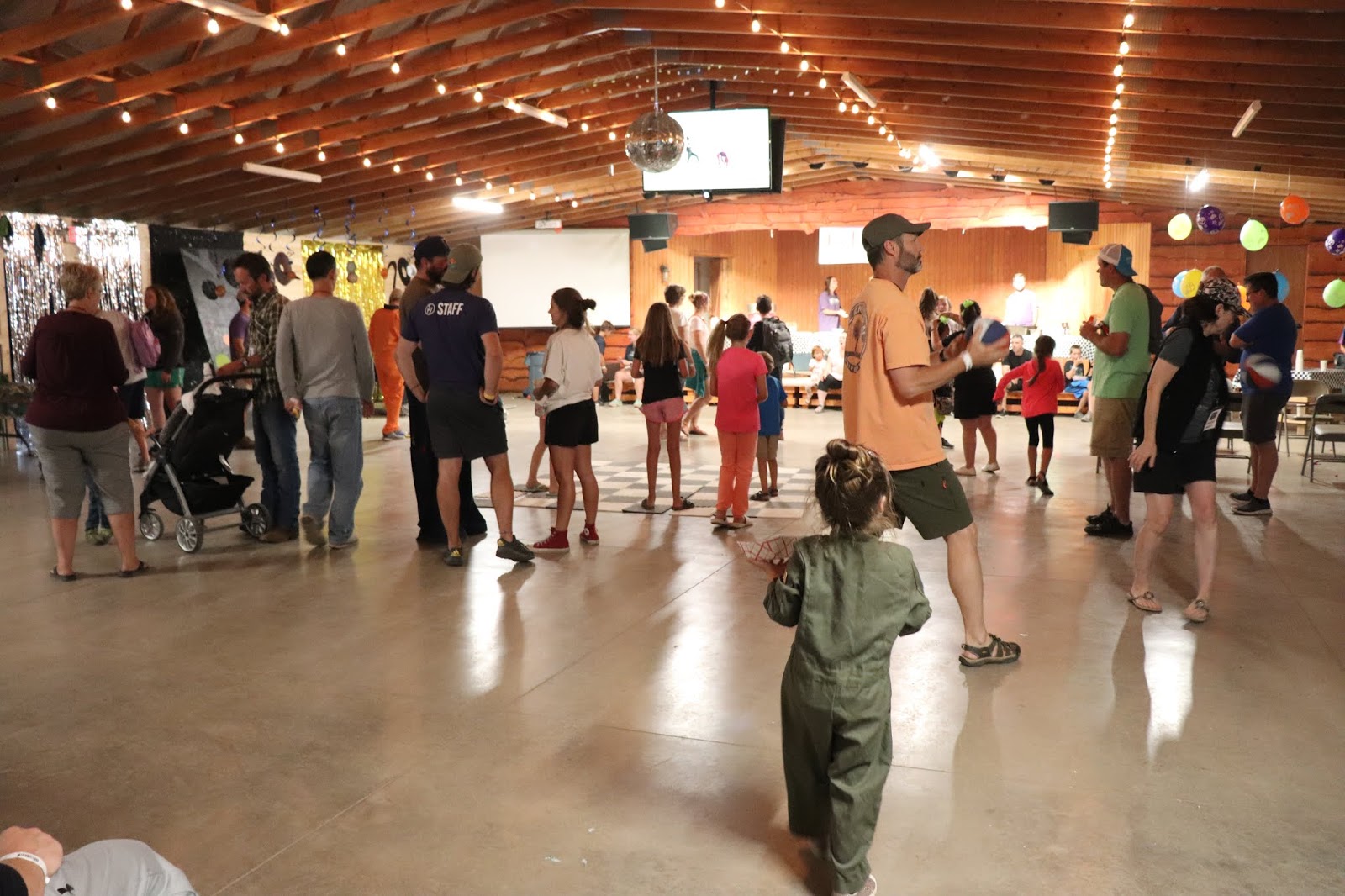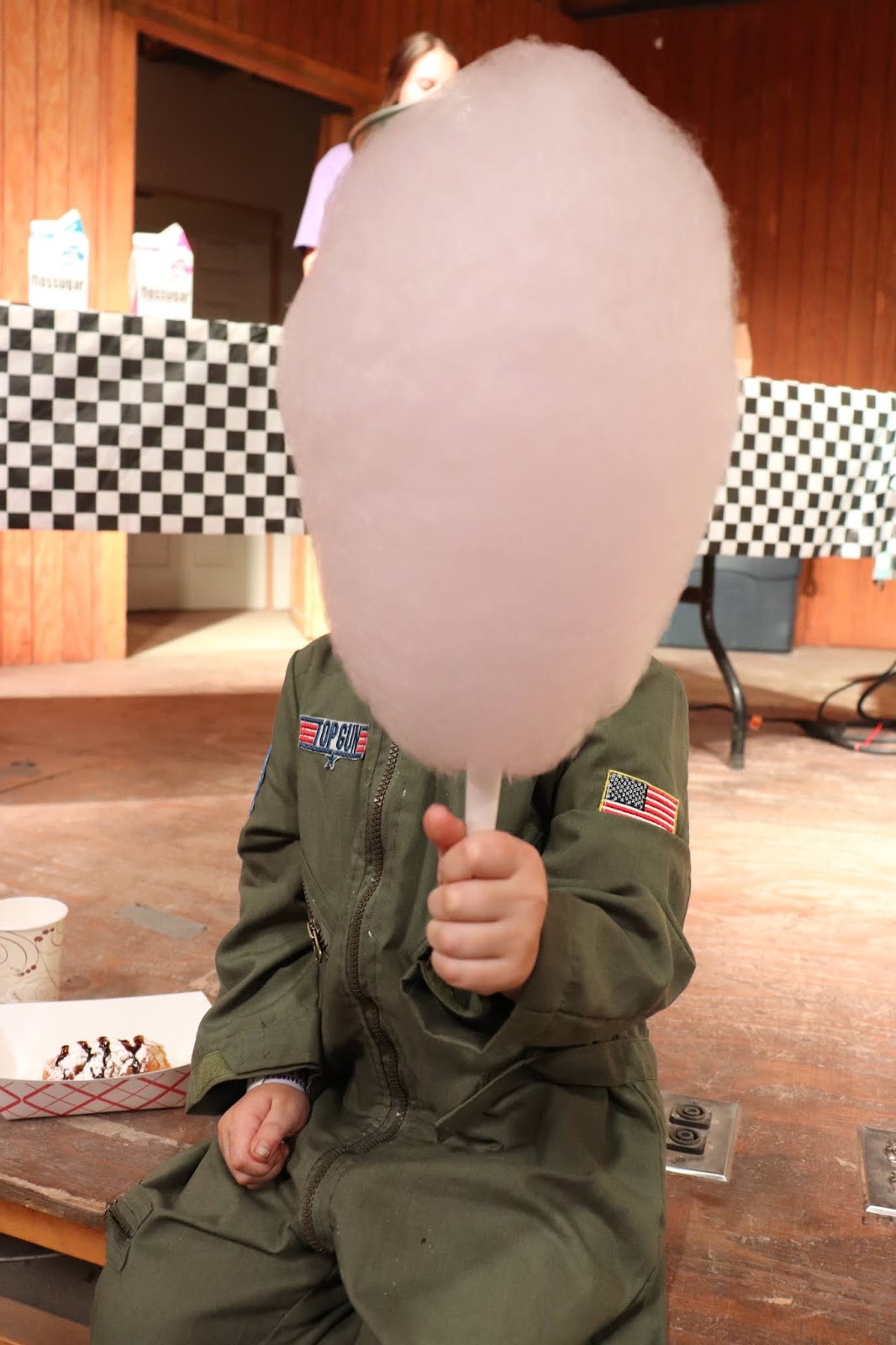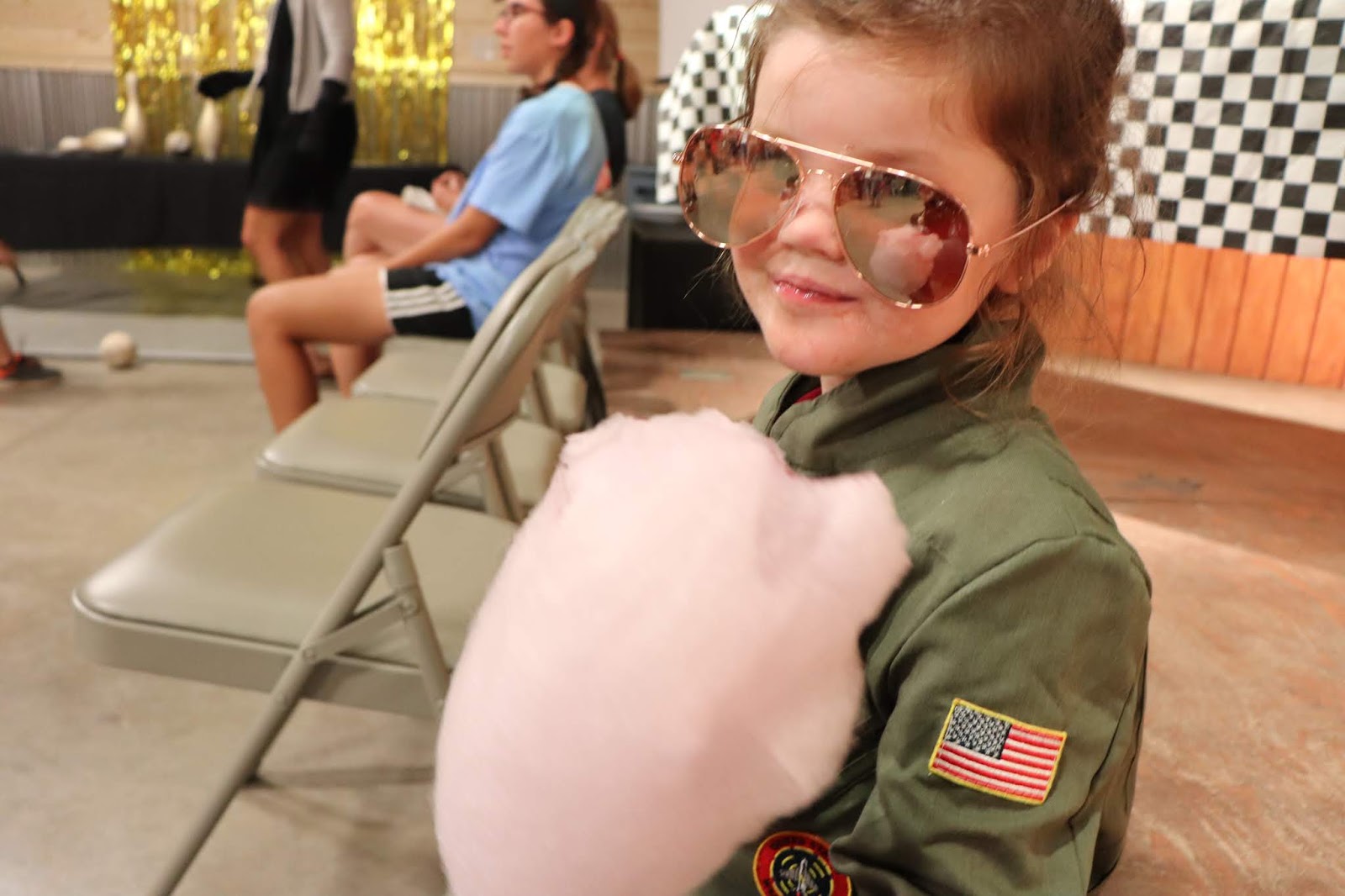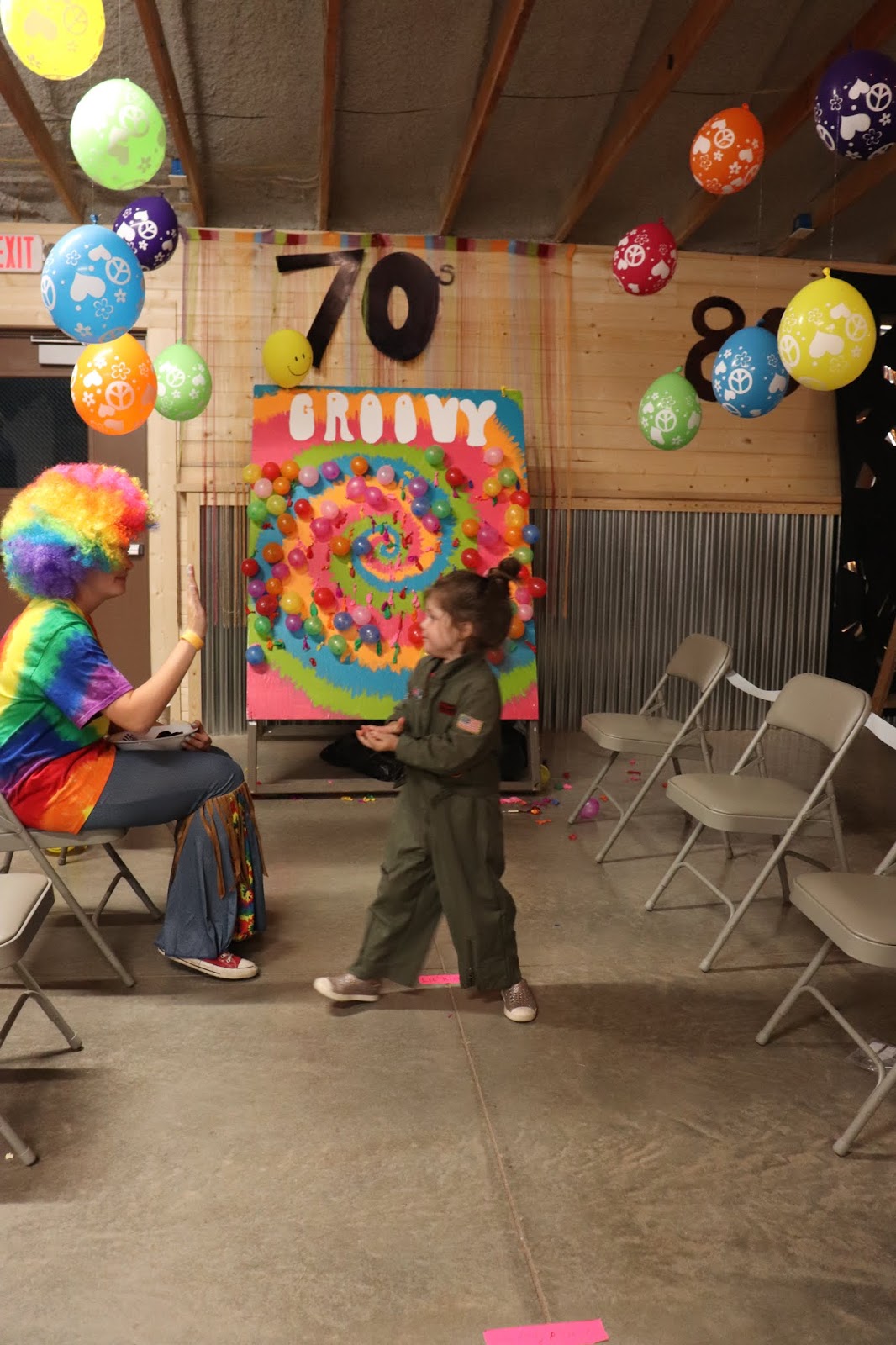 Griffin getting a little help from Dave before he left with Mason :)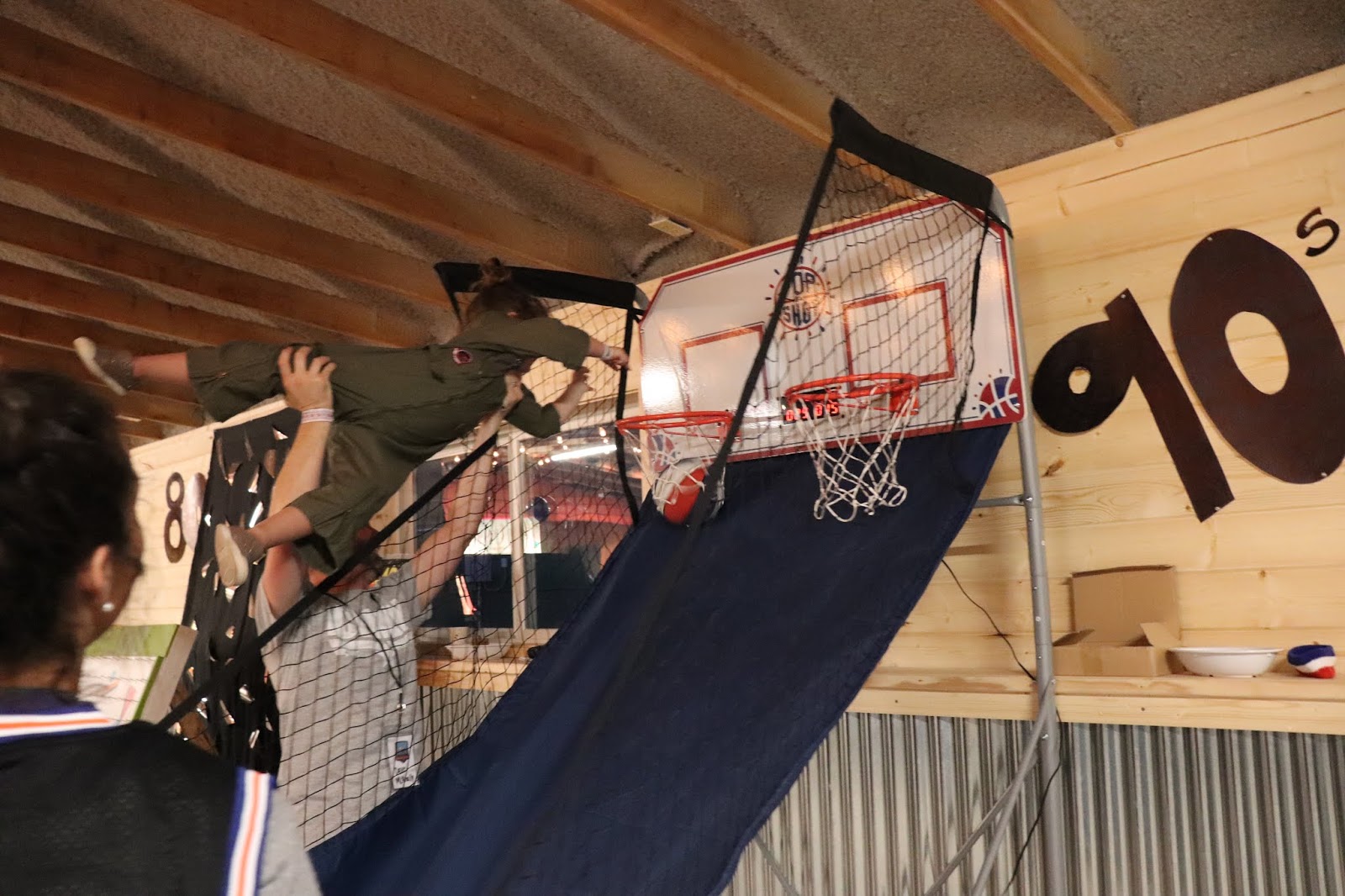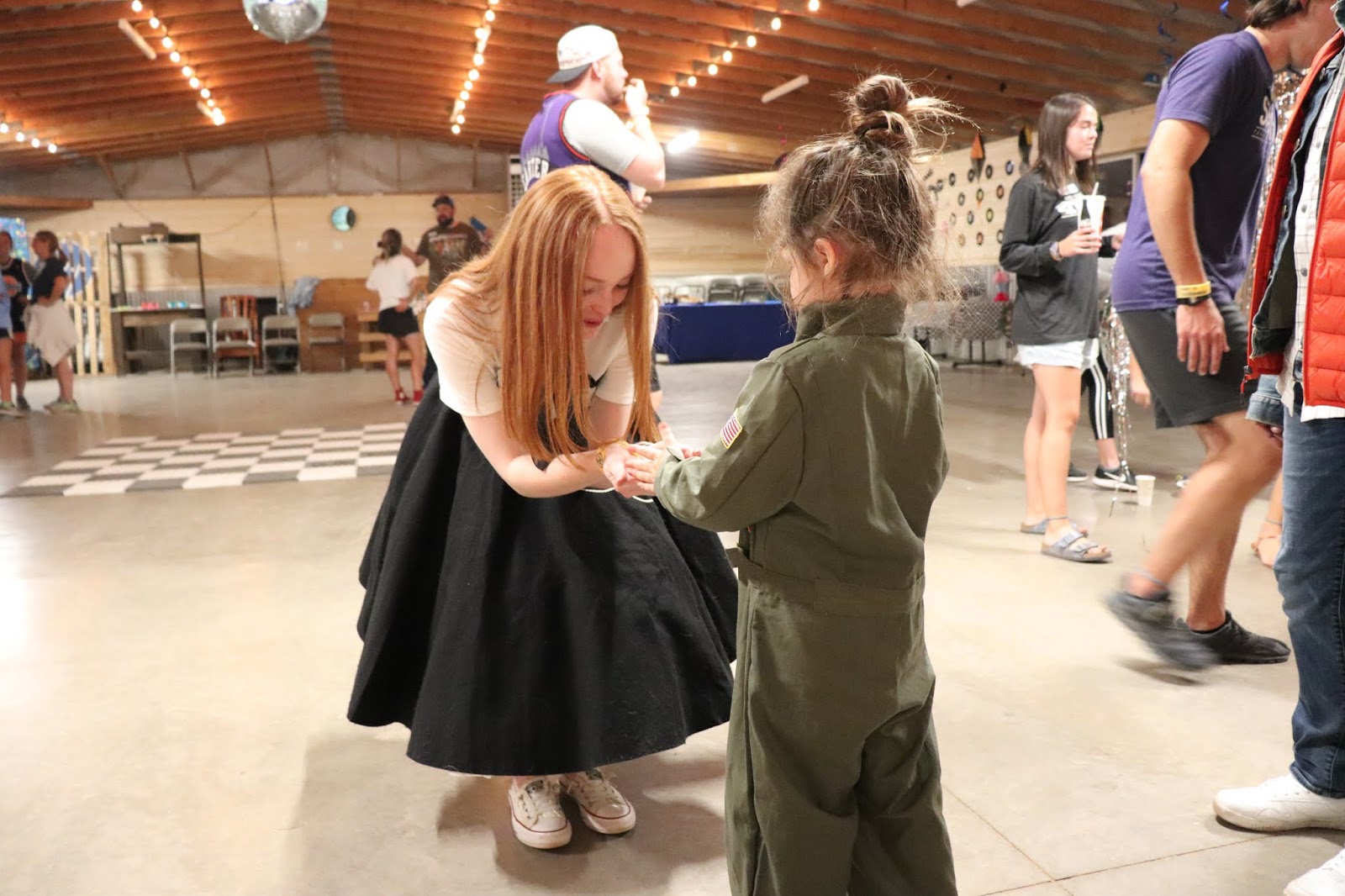 We called it an early night and were all feeling so much better for "Christmas in June" the next morning which included a pancake toss breakfast :)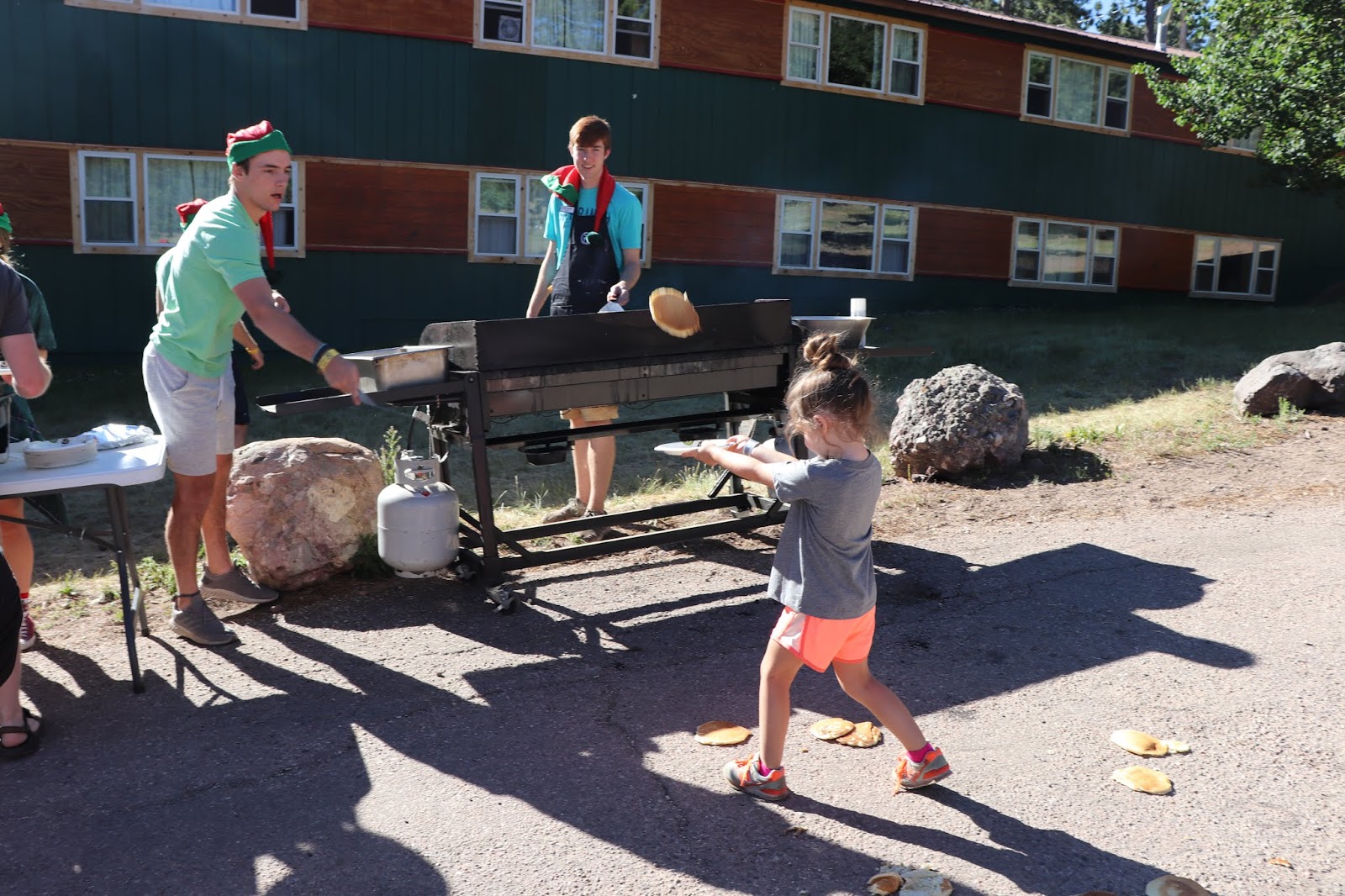 She caught one!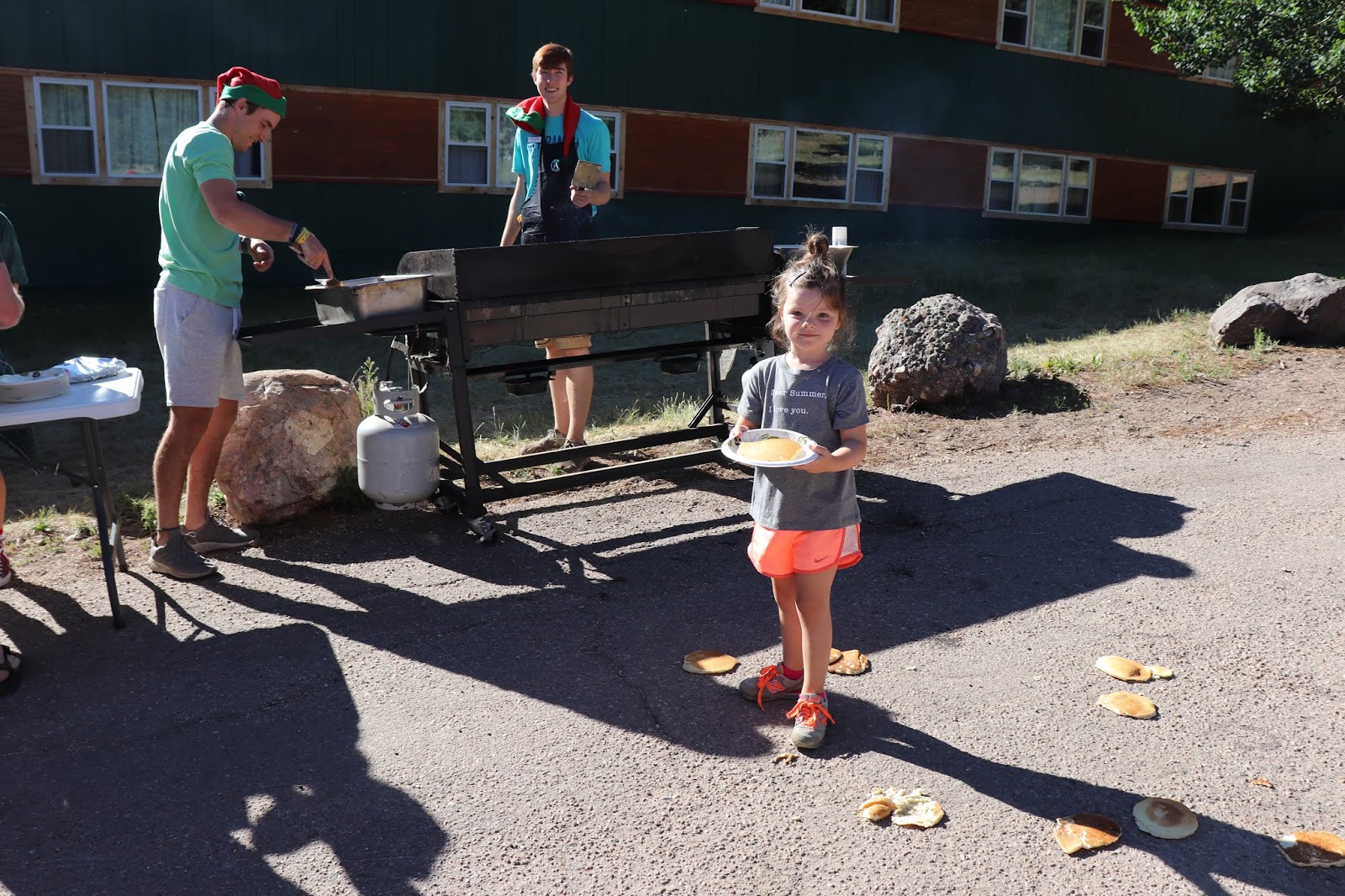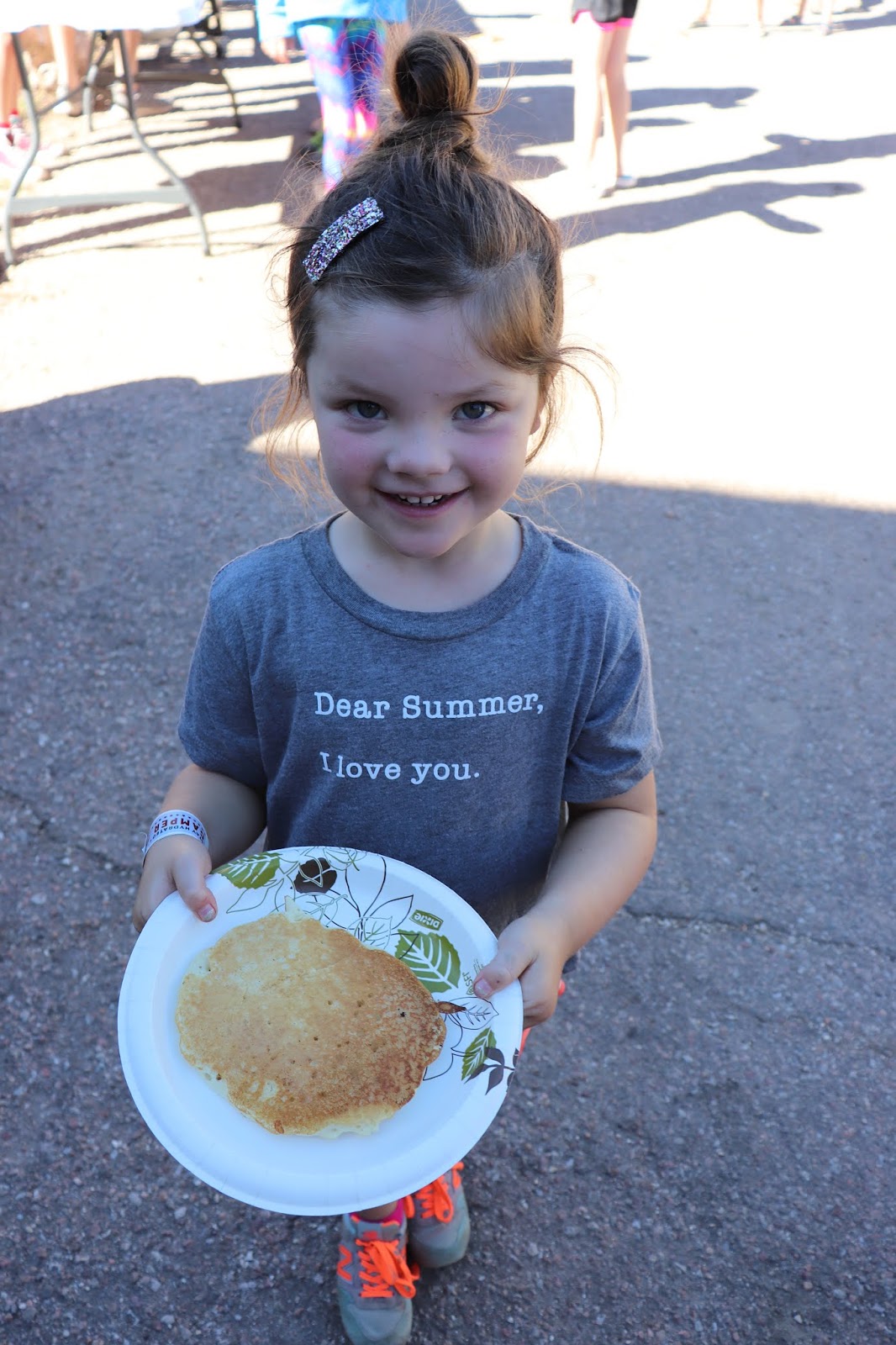 And they had a "few" toppings set up for the pancakes...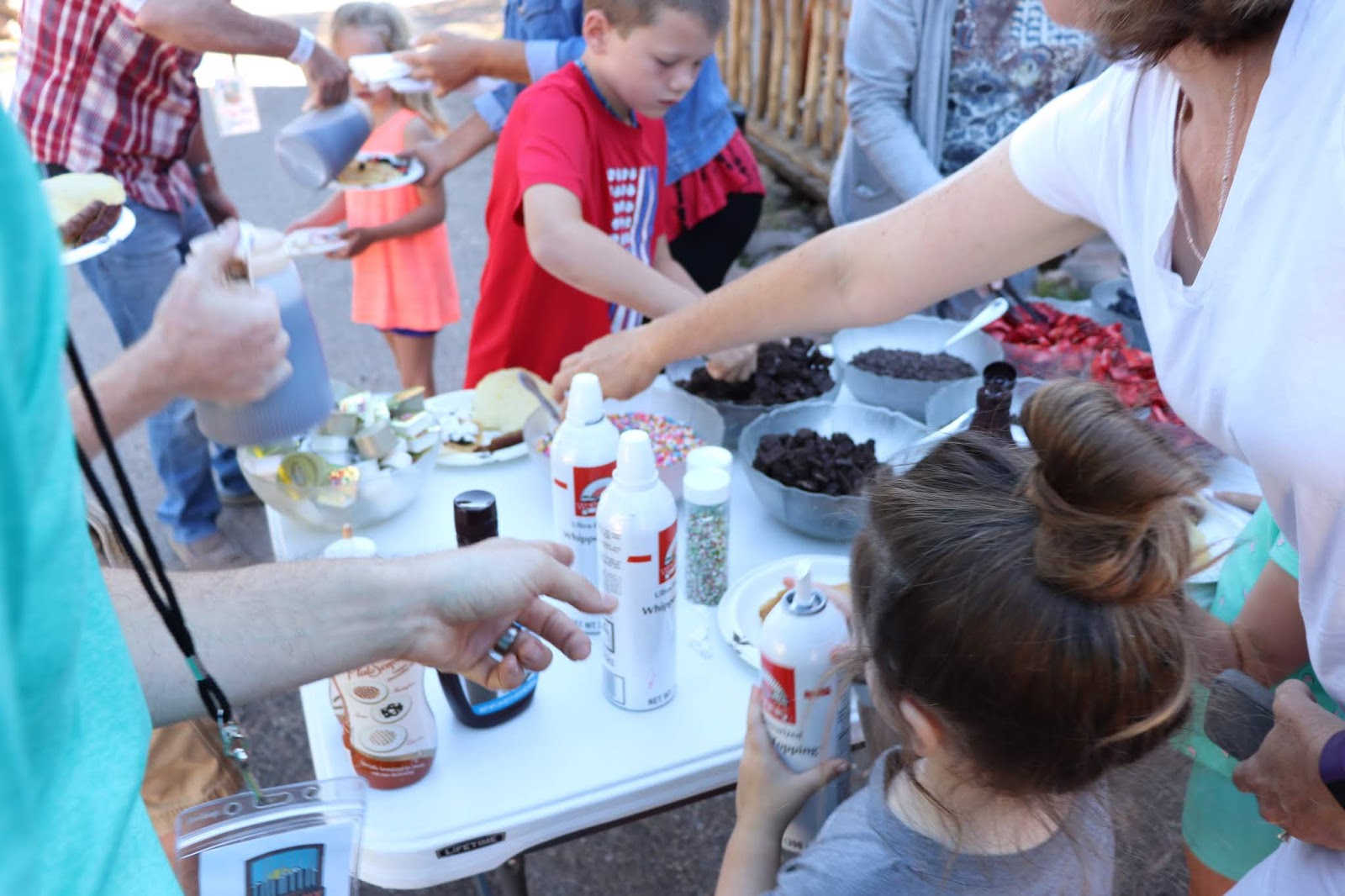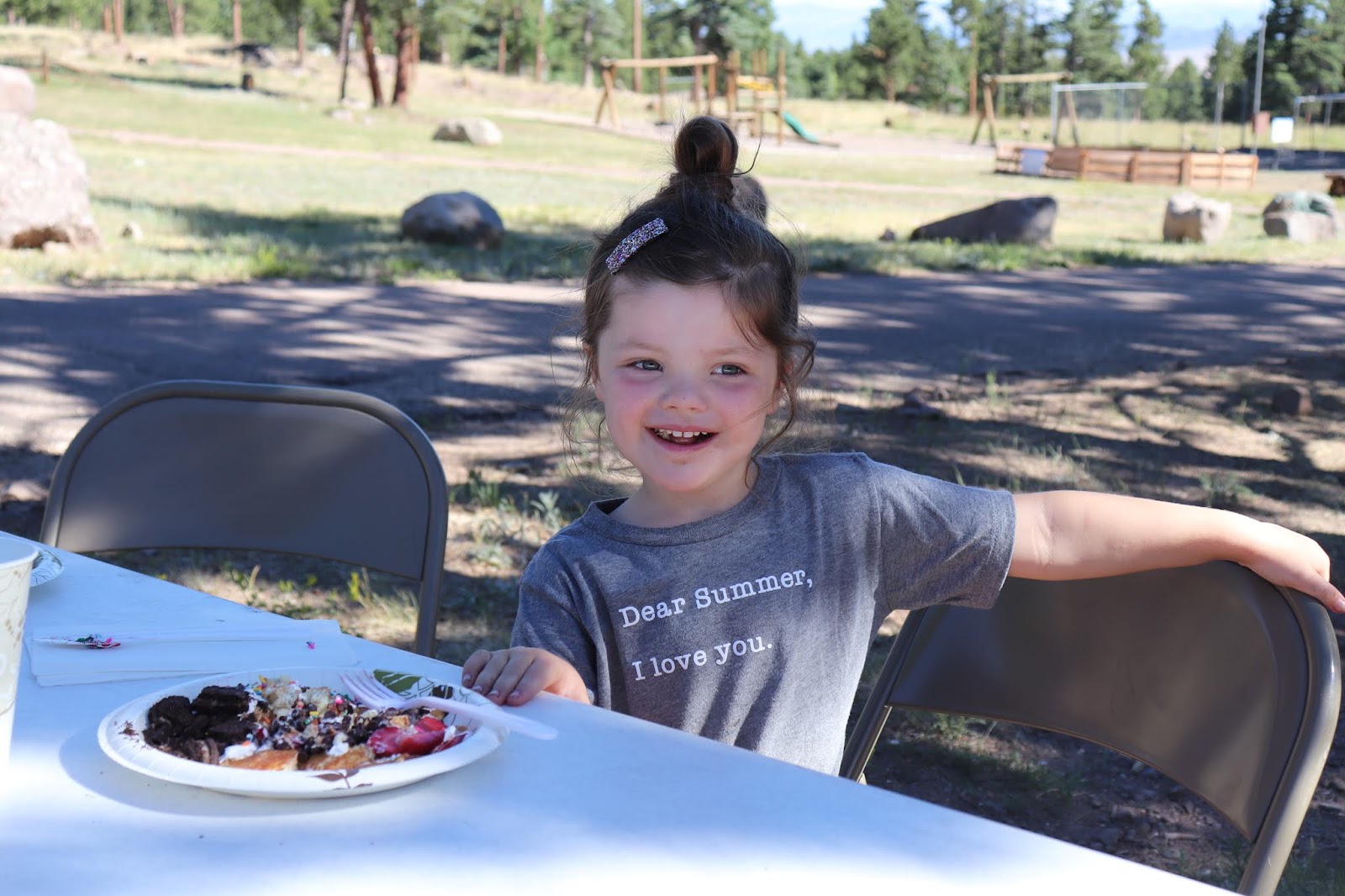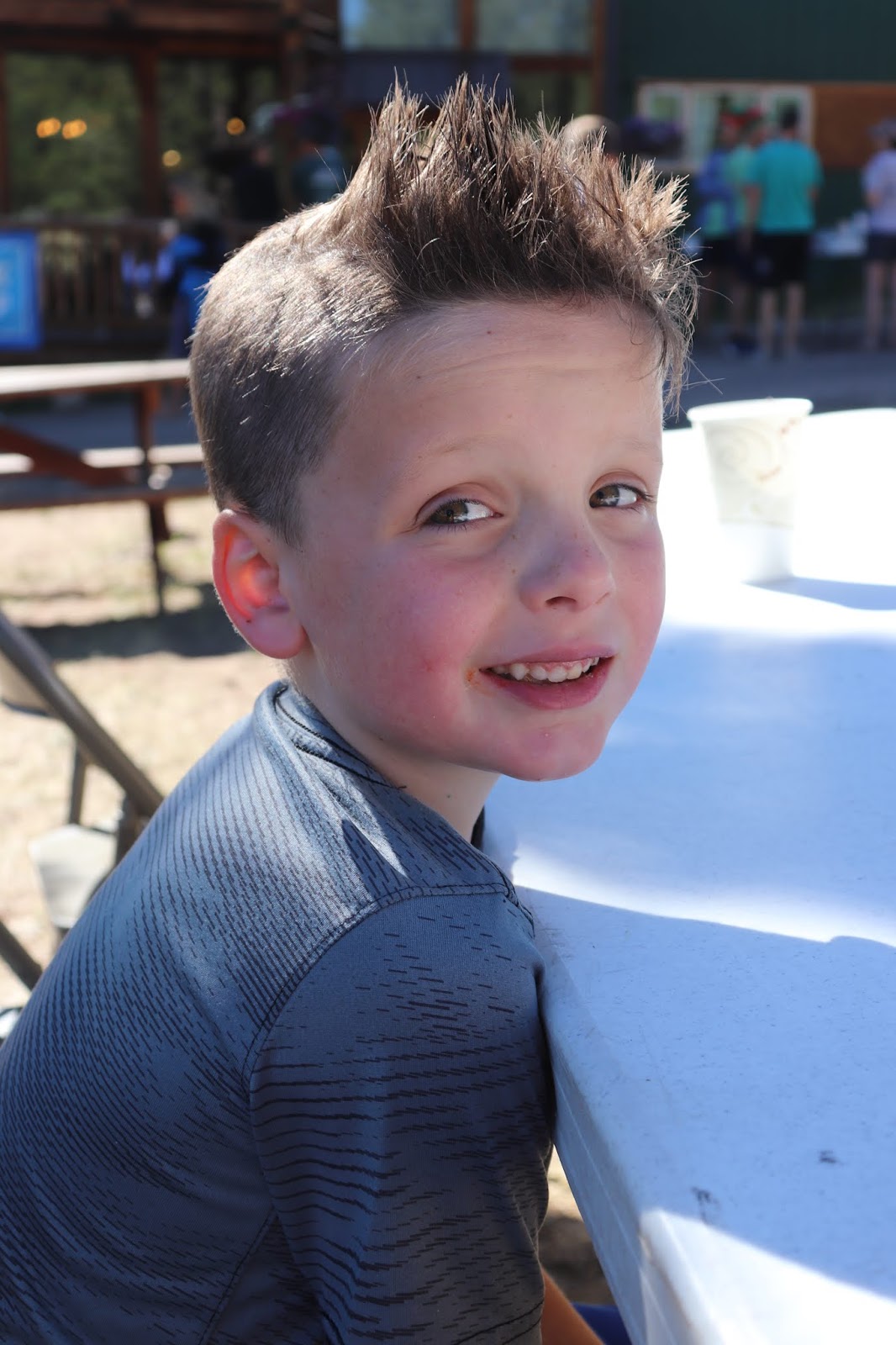 There were Christmas trees set up, Christmas songs playing and all the counselors were dressed up. SO MUCH FUN!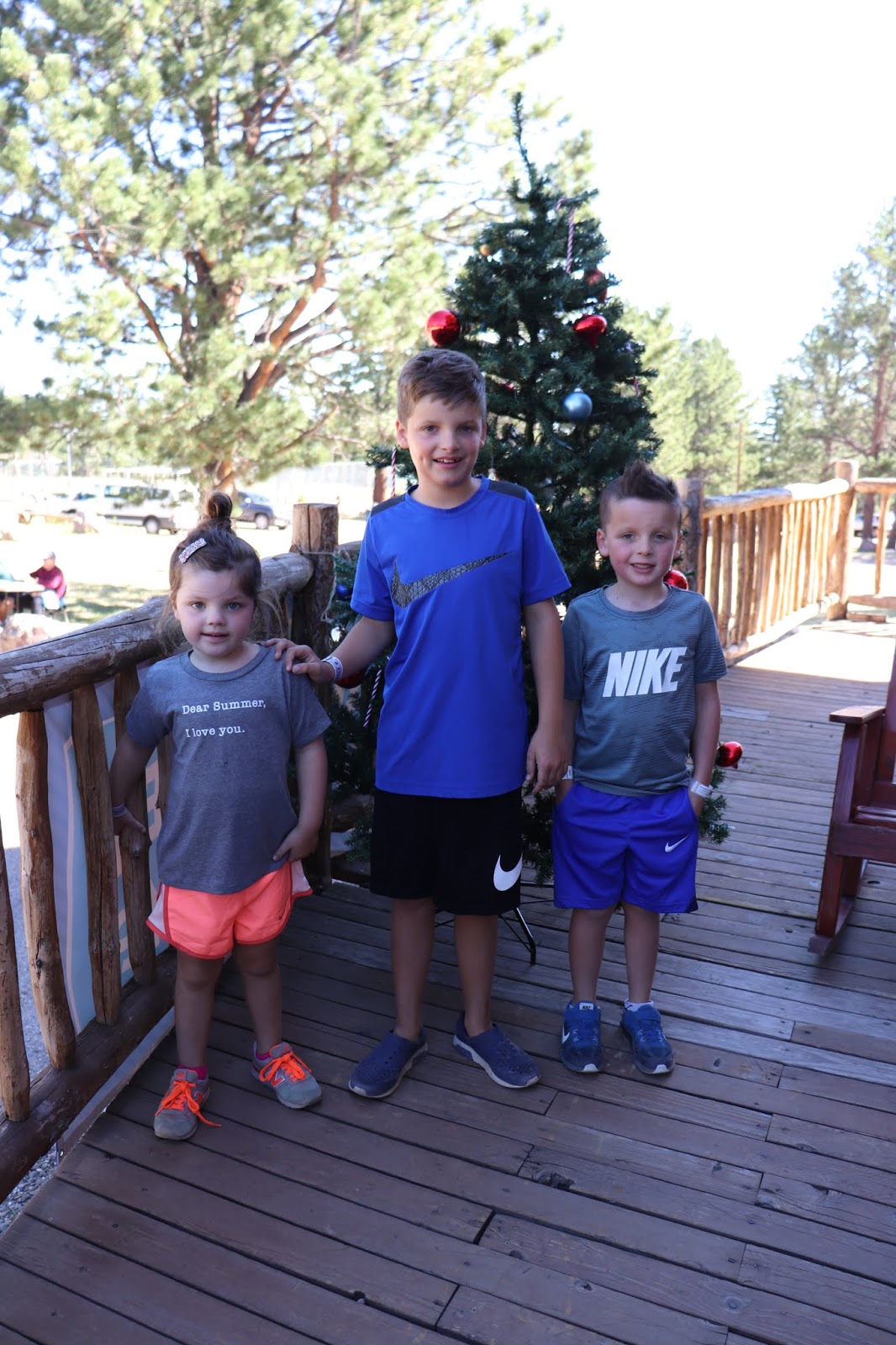 The adult connection time got done a bit early and we got to see G's group out on the porch. She's on the bench in the foreground :)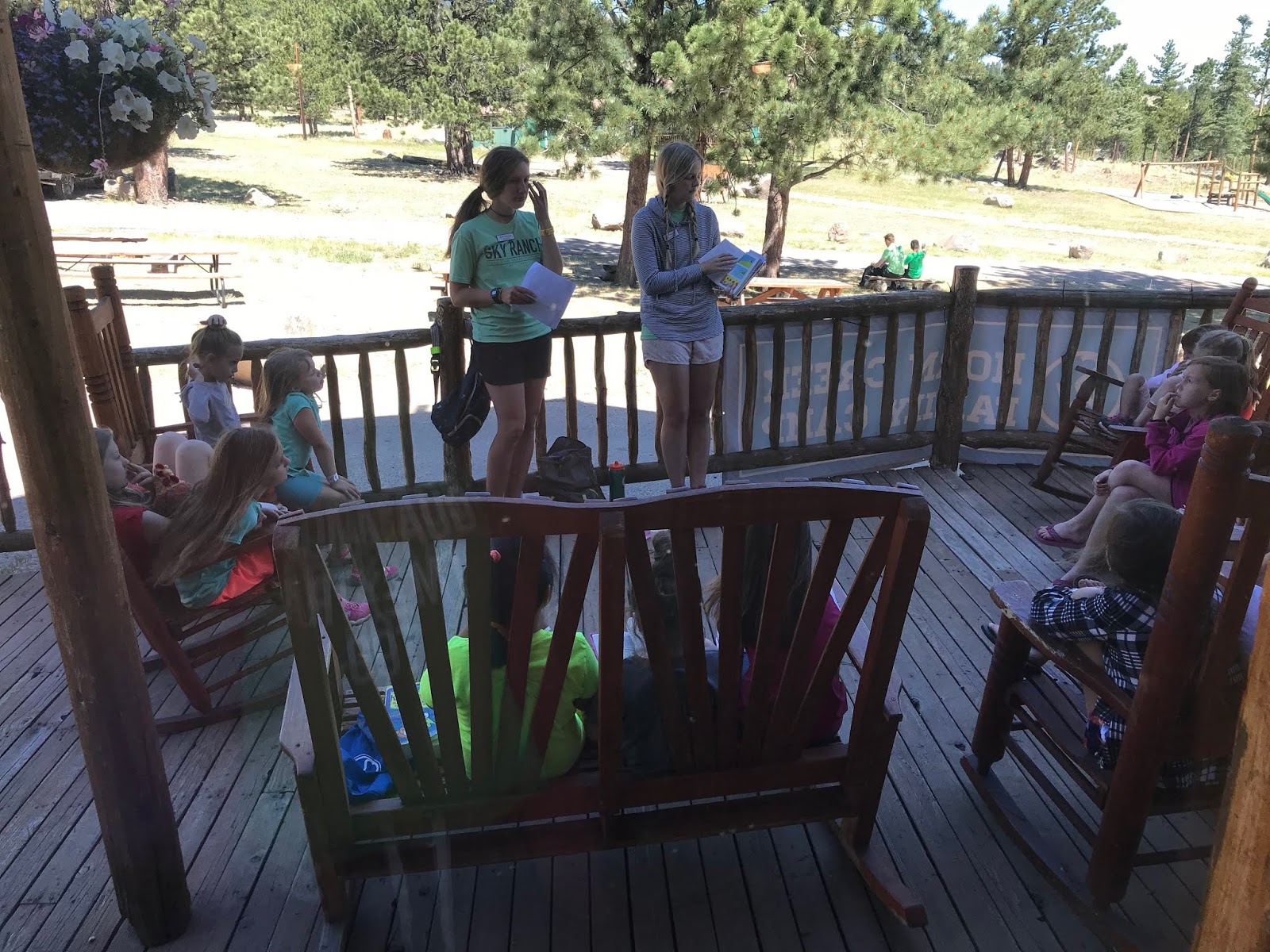 After connection, we headed to the rec center where Griffin got to show me how much she LOVED rock climbing! I'd missed her trying it for the first time on Monday and she was SO excited to show me!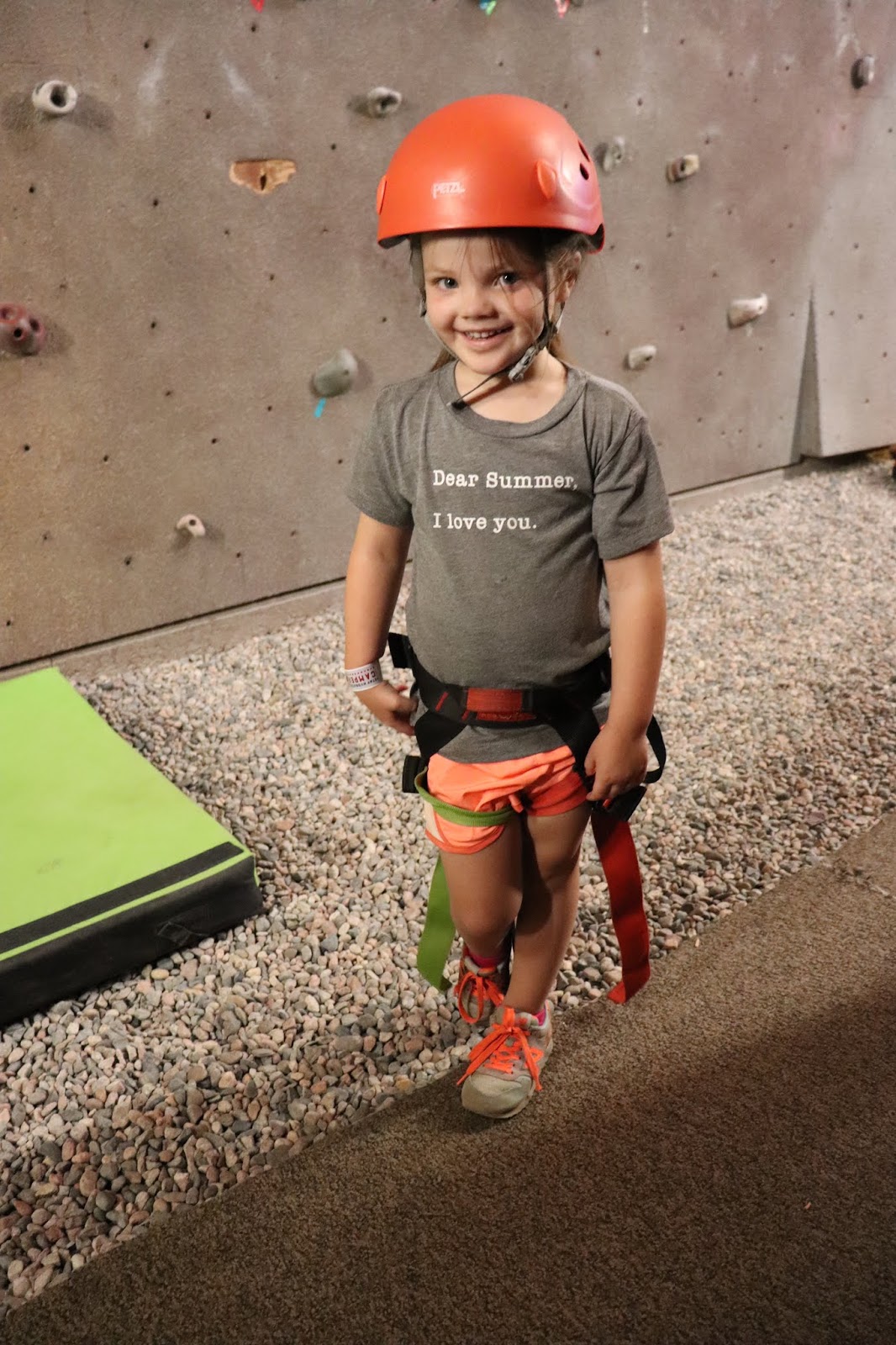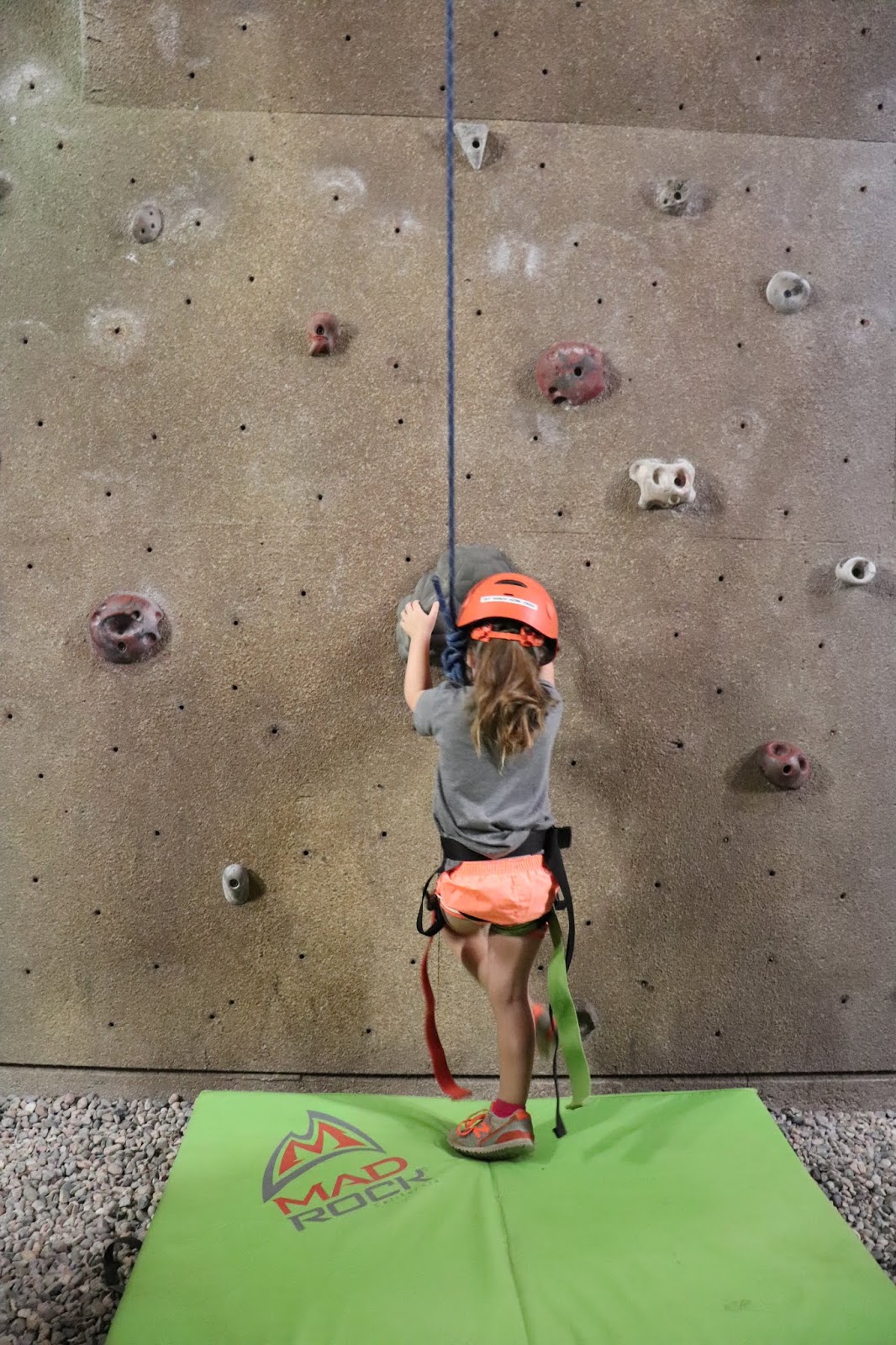 She LOVED it!!! And she was actually really good!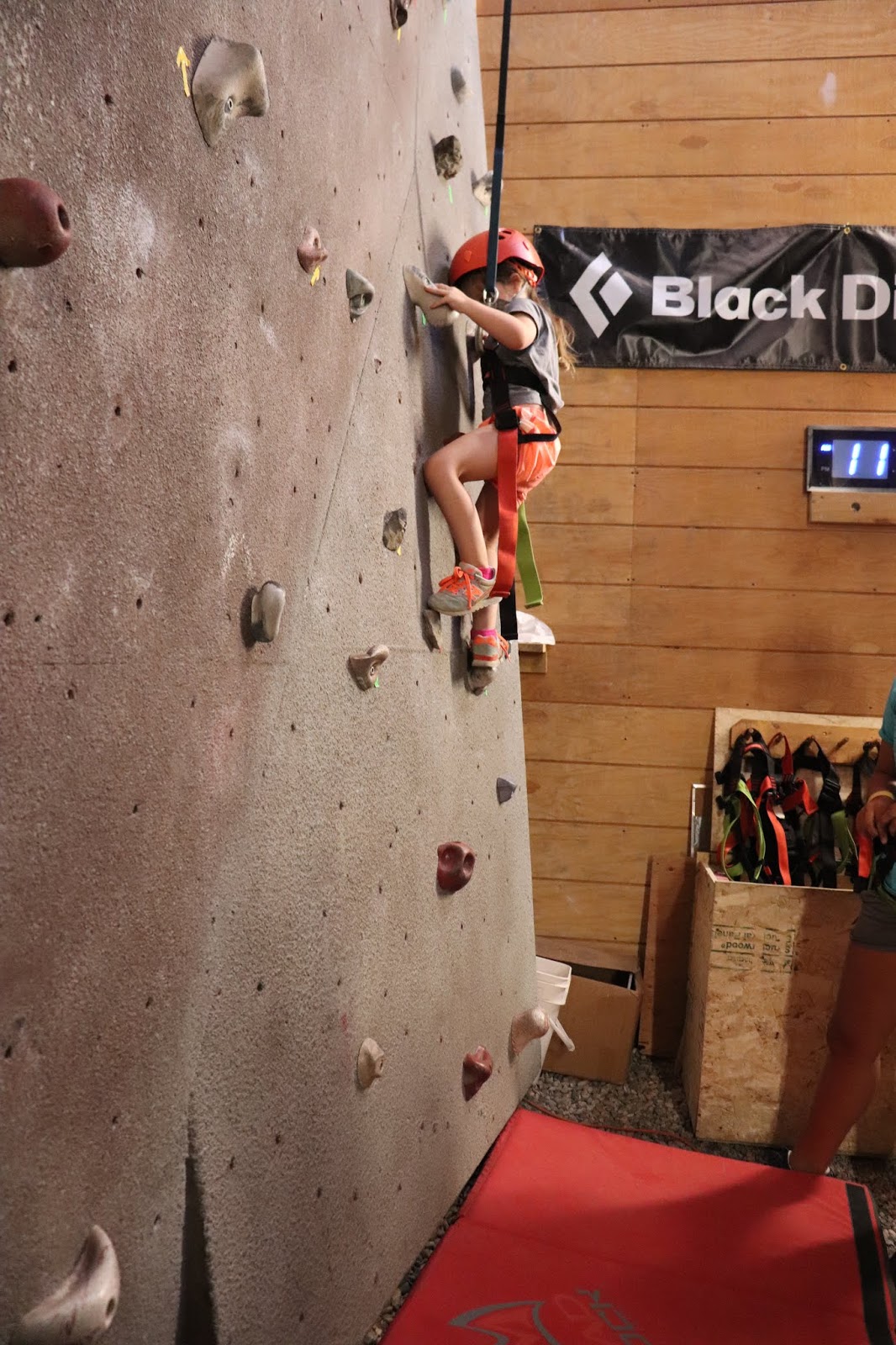 Meanwhile the boys bowled...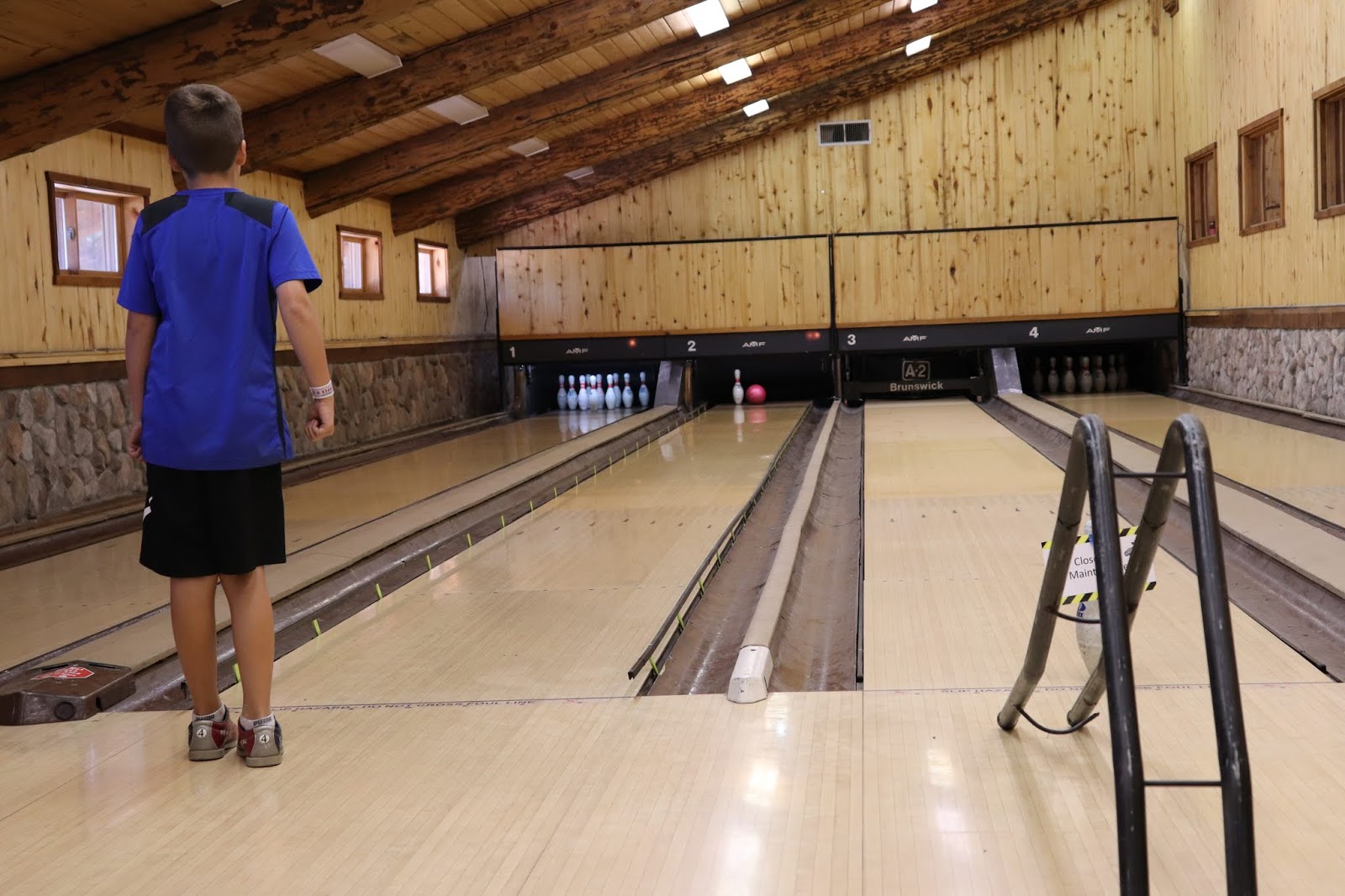 ... and then we had lunch and did some crafts!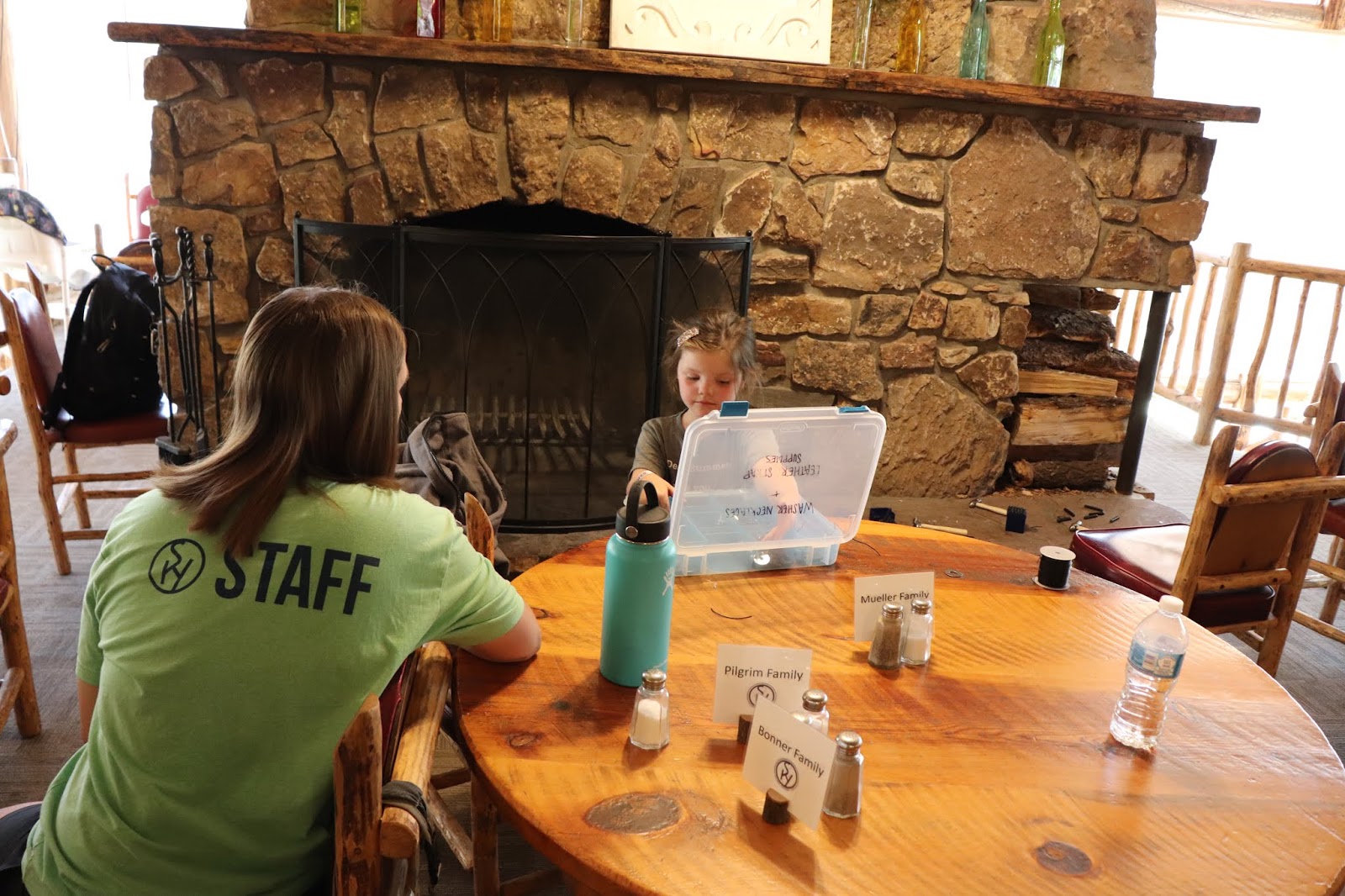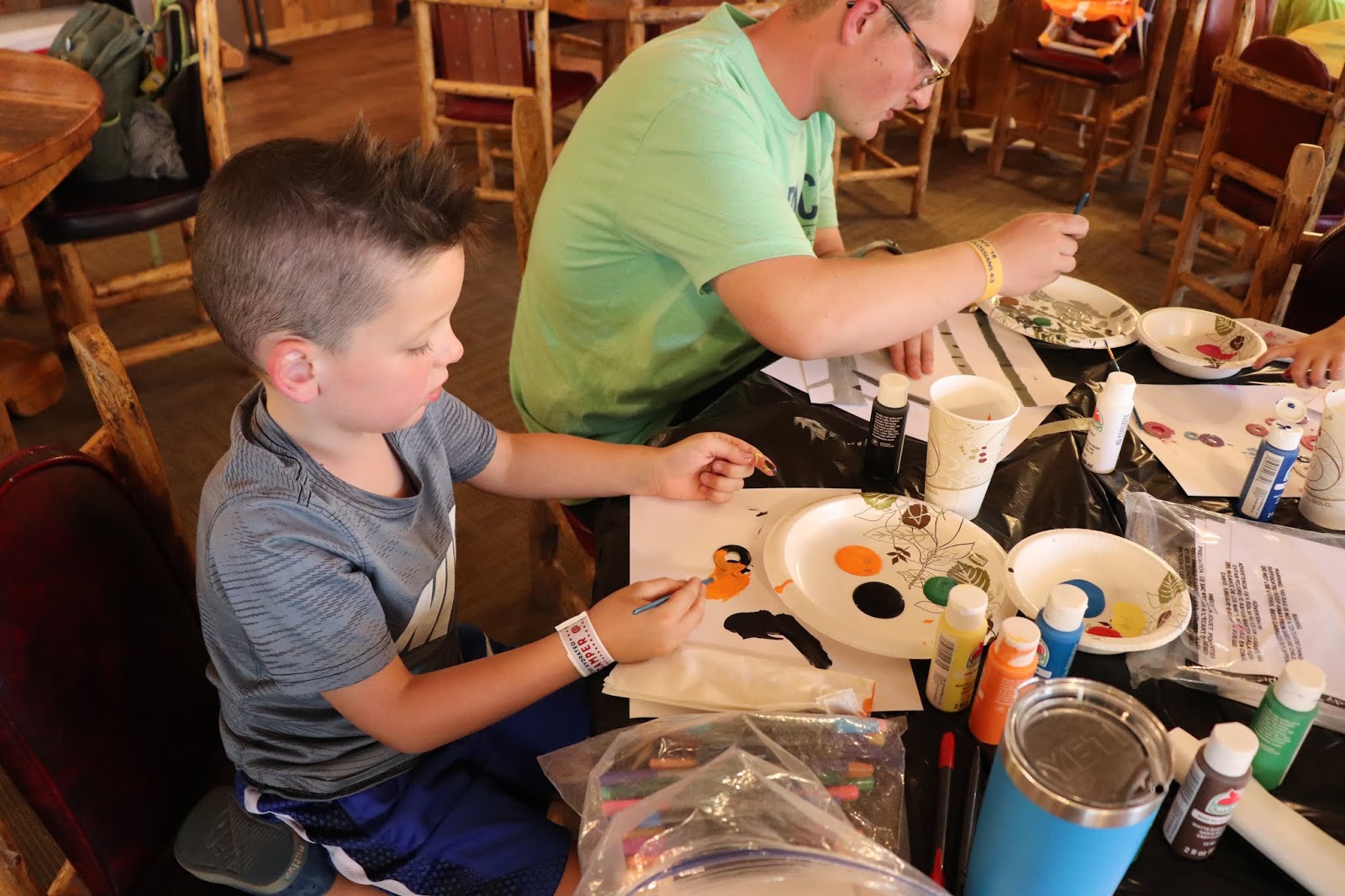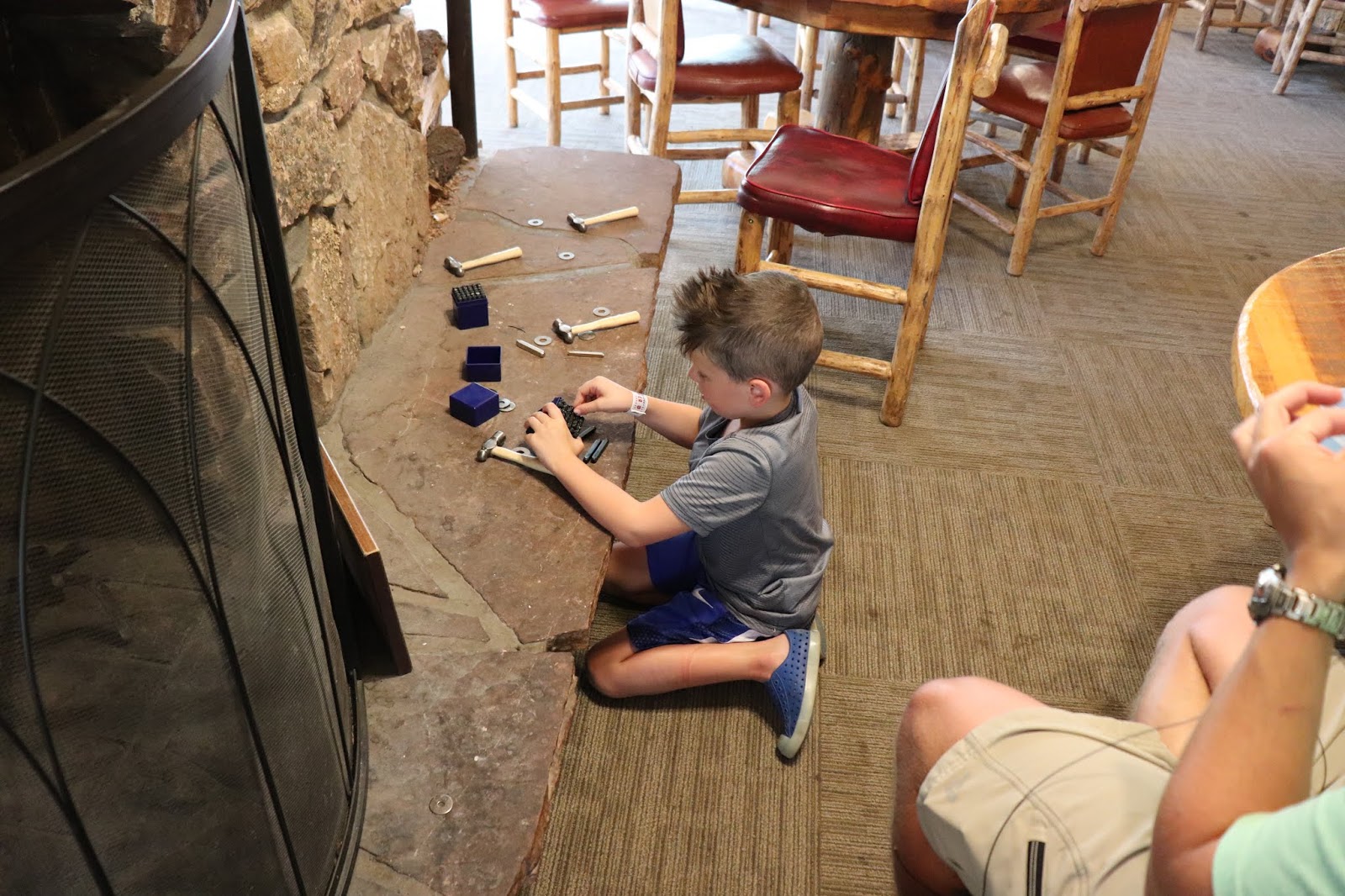 Then we hit up the waterslides and this is legitimately the best picture I got because as soon as they got out of the slide they were booking it back up to the top :)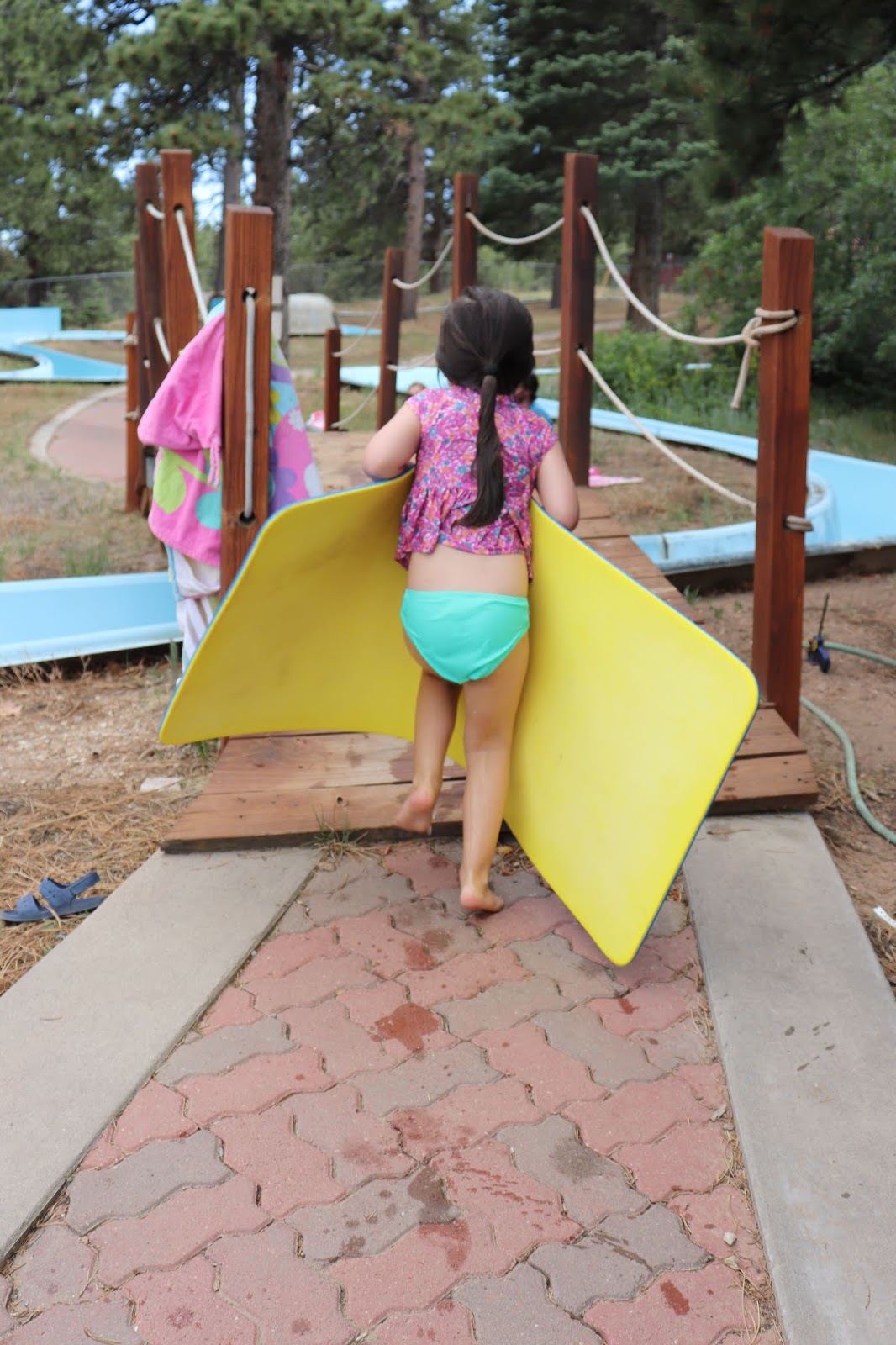 Tuesday night was Western night and so we broke out our boots and bandanas and headed down to the arena...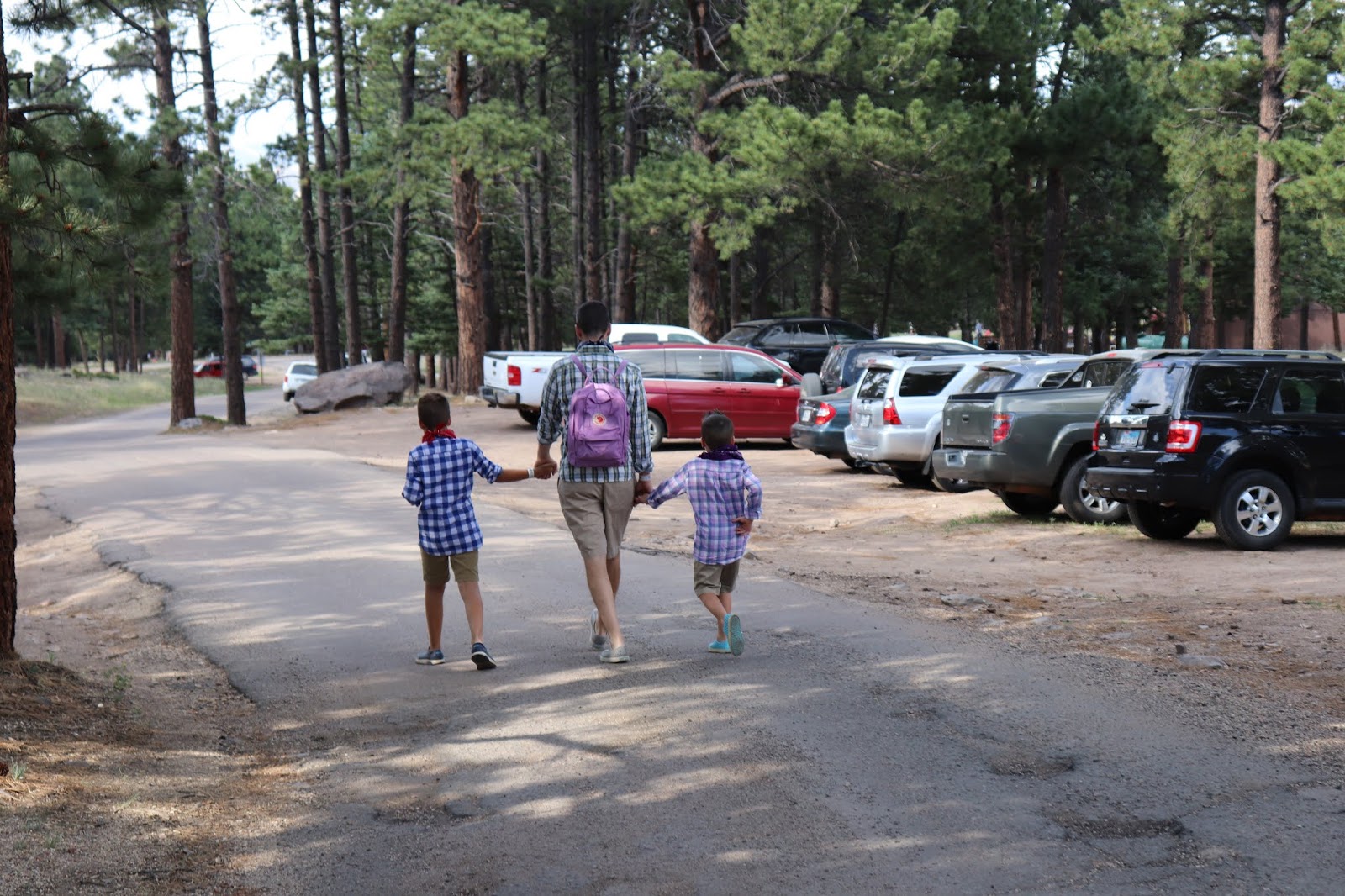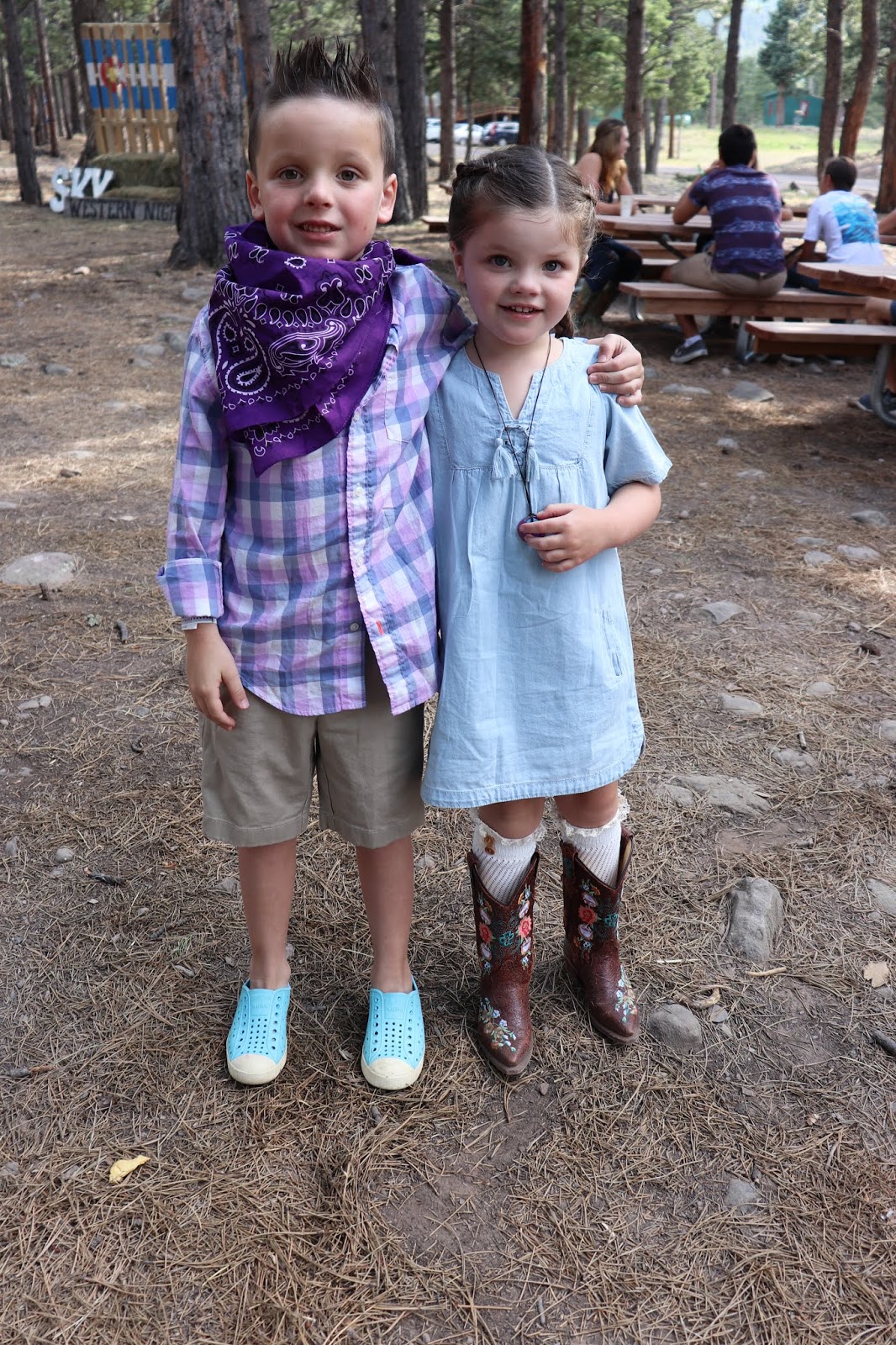 Everything was so cute and well done...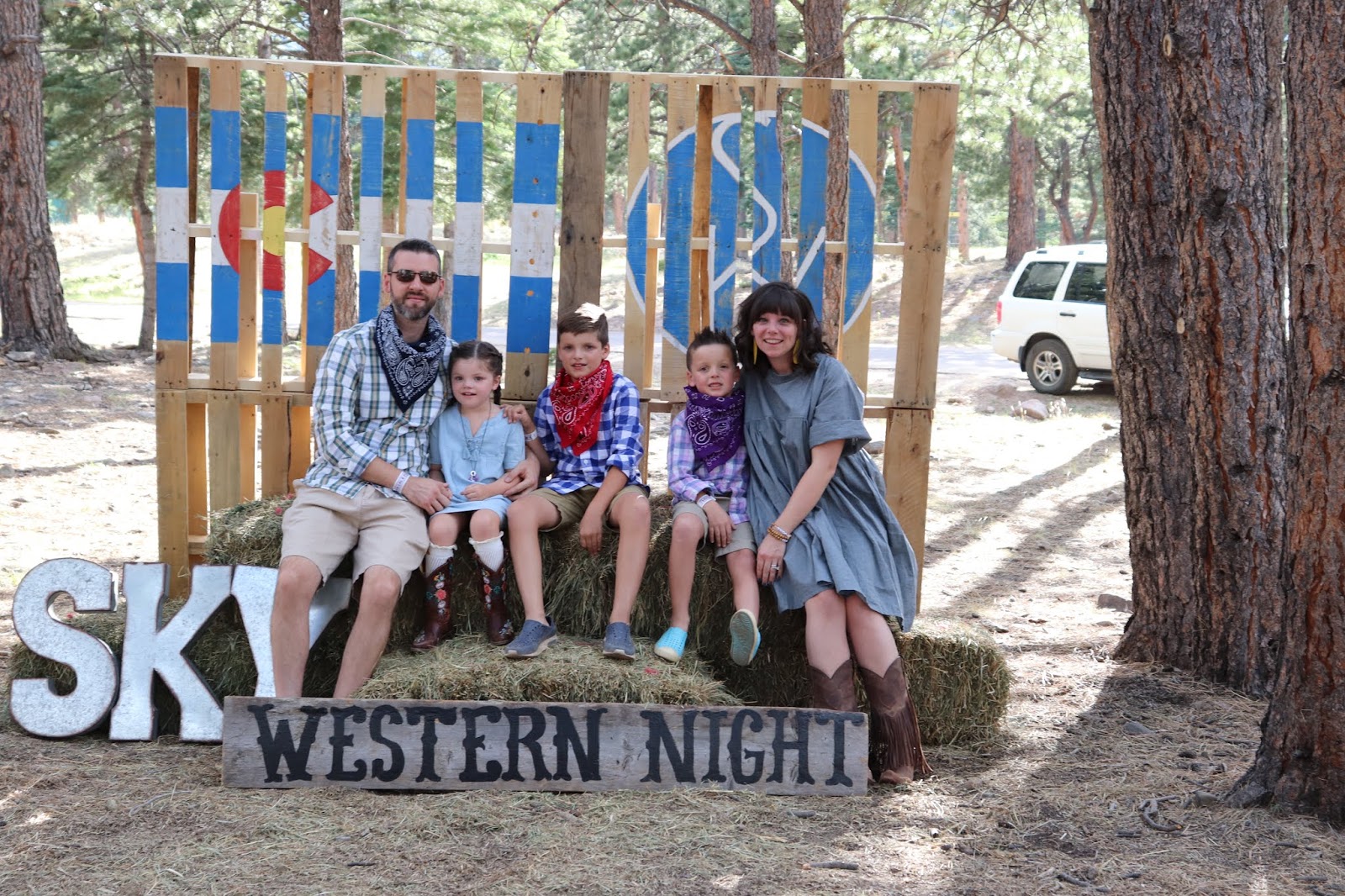 ... and we loved wearing our boots!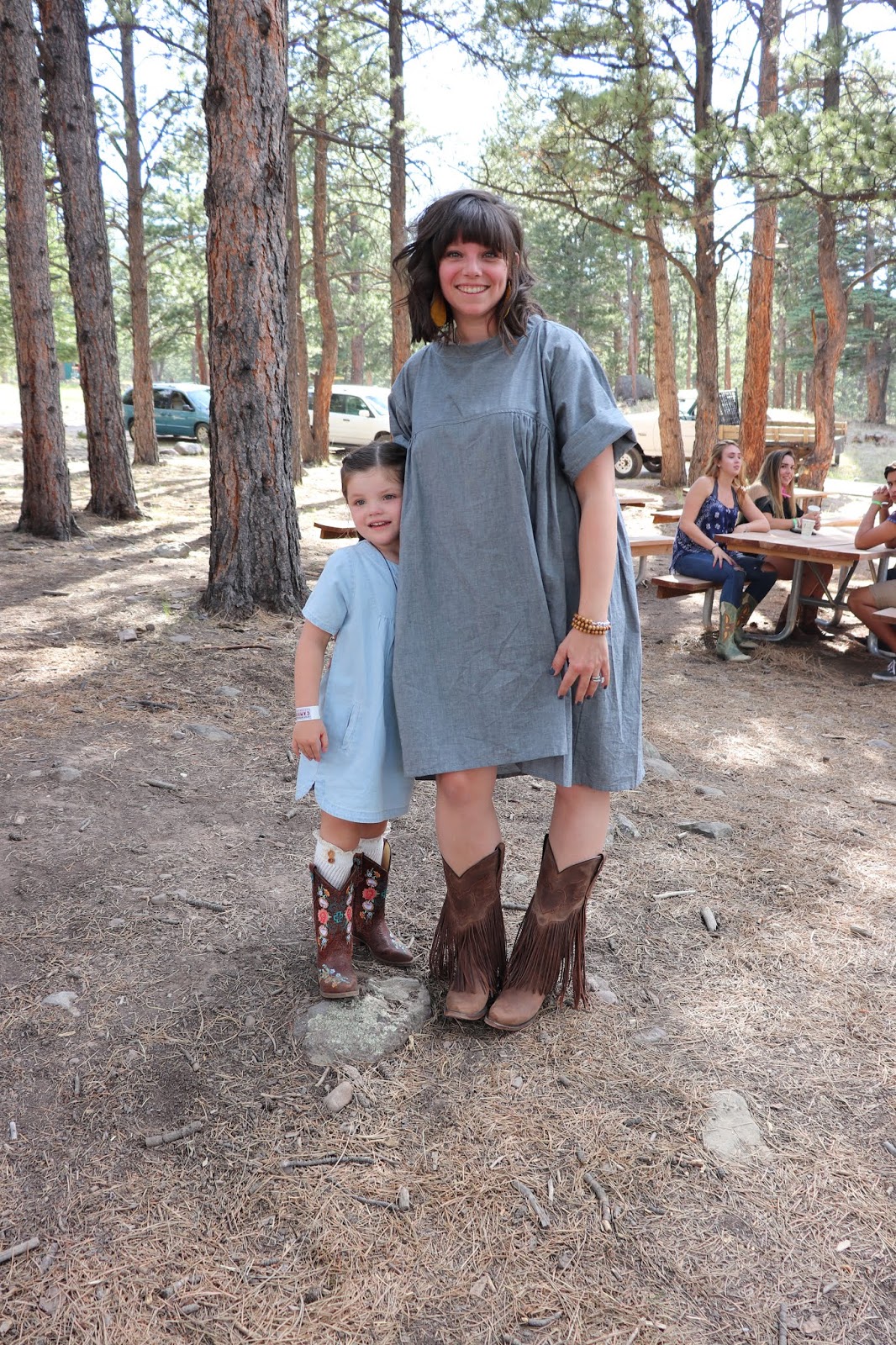 They had horse rides...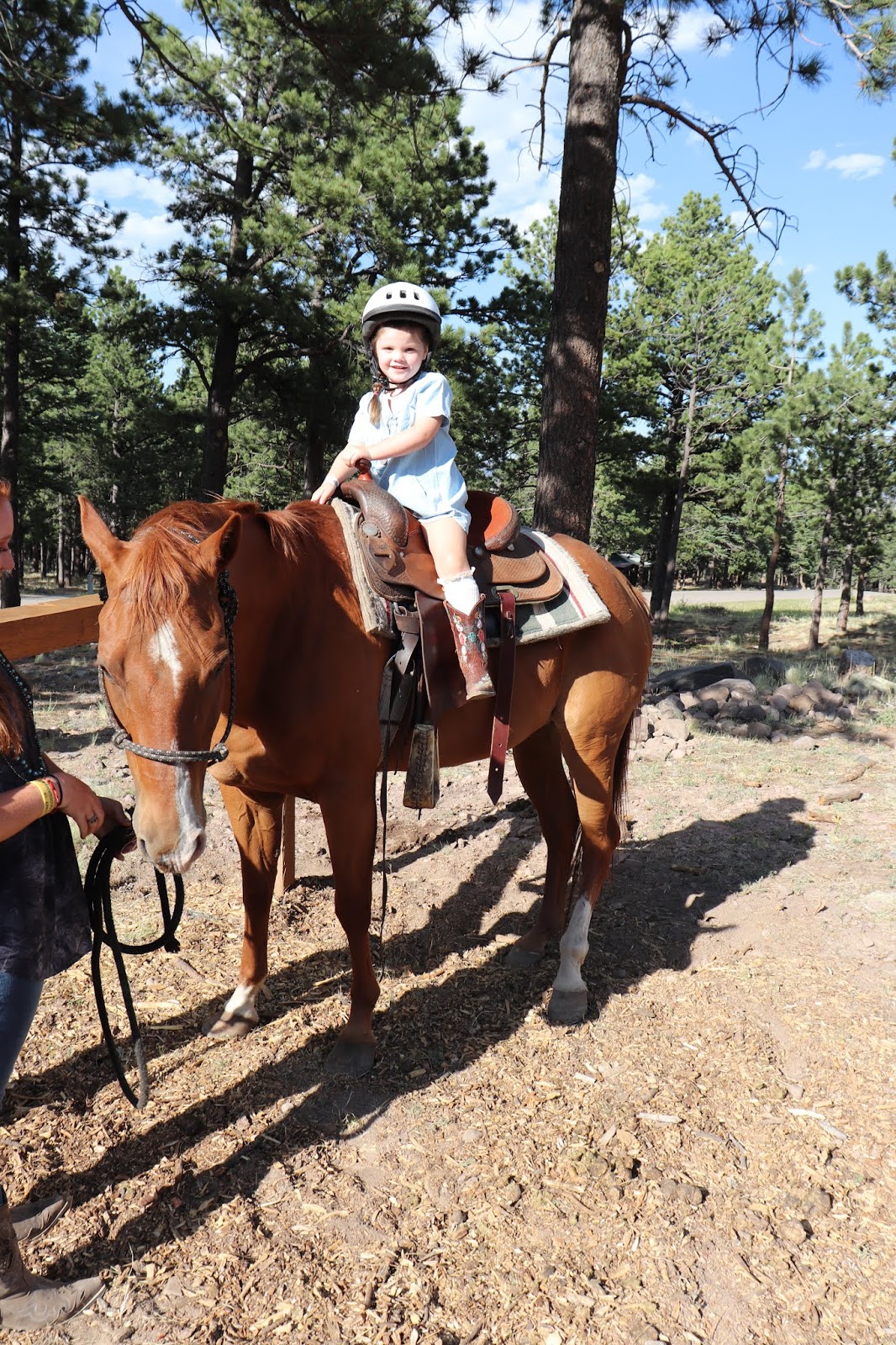 ... and all kinds of games set up in the field behind G.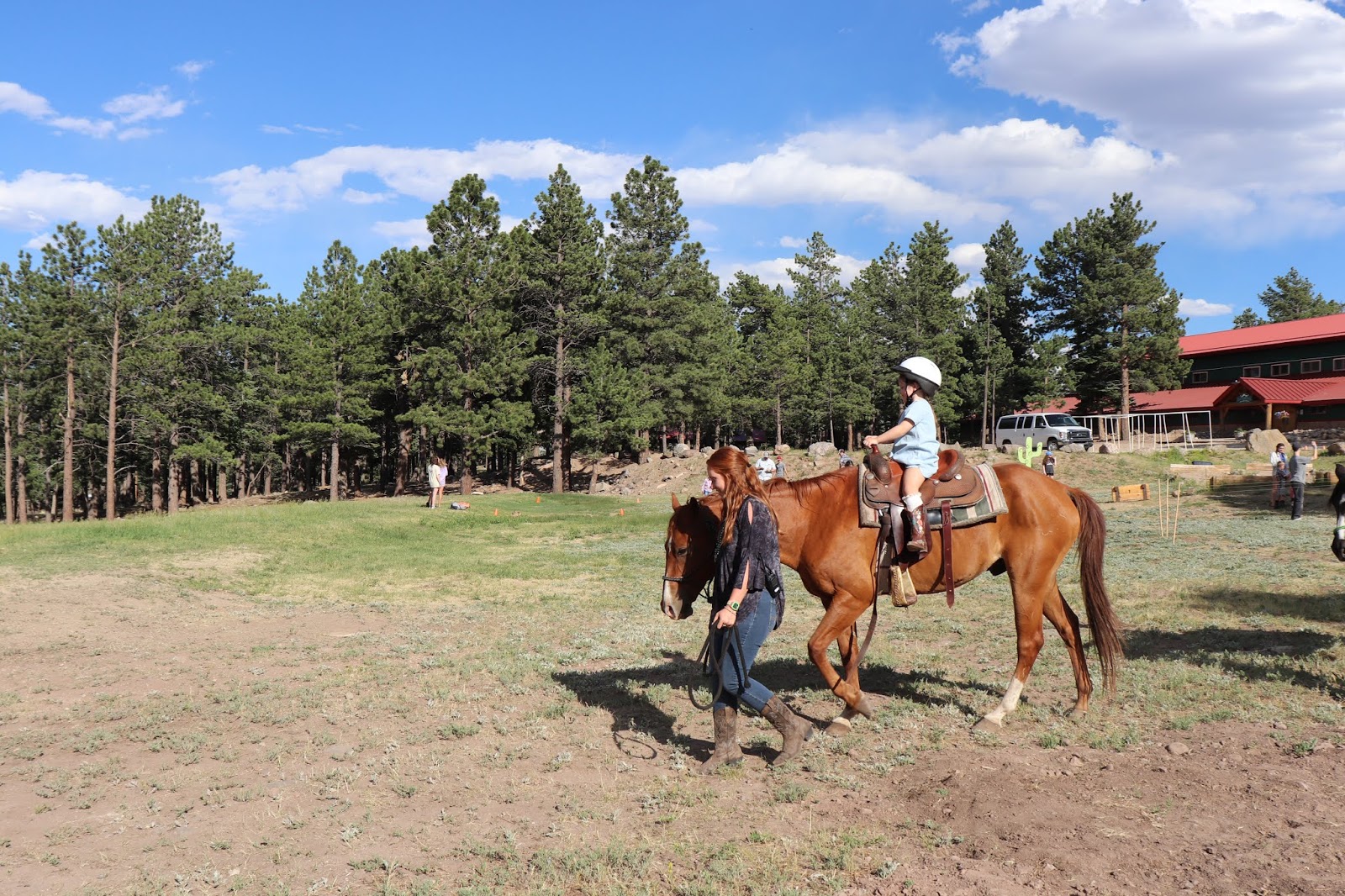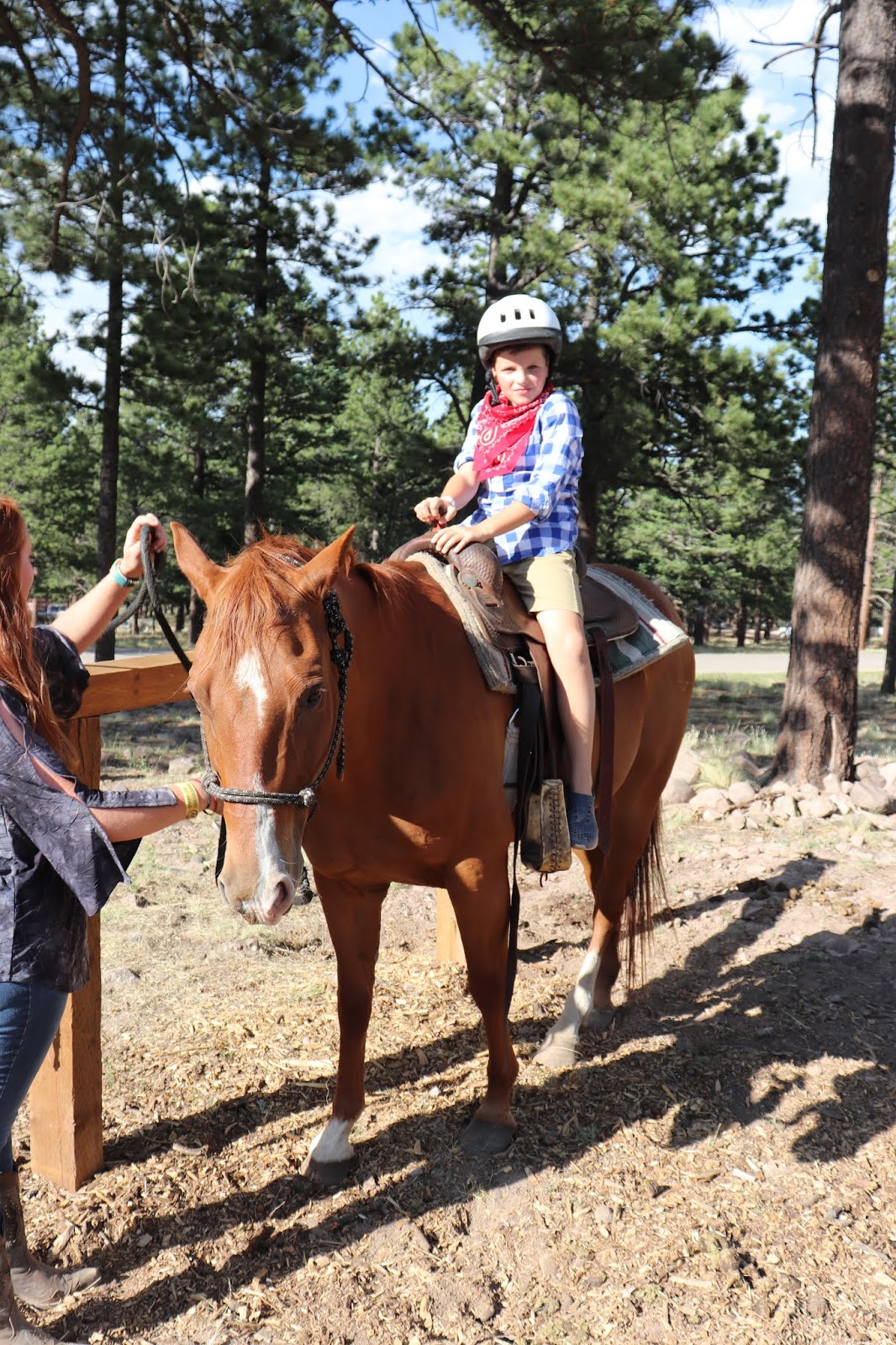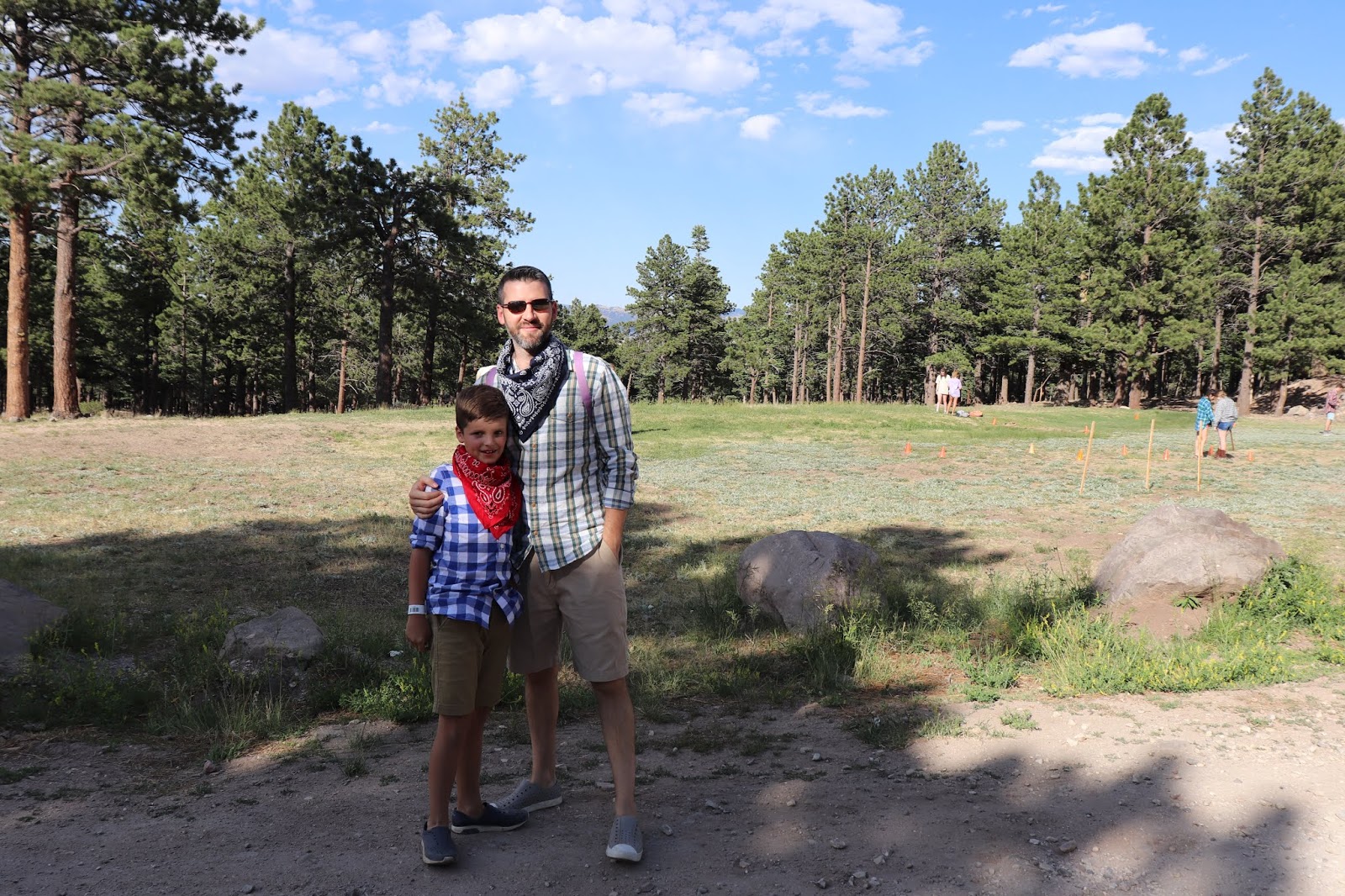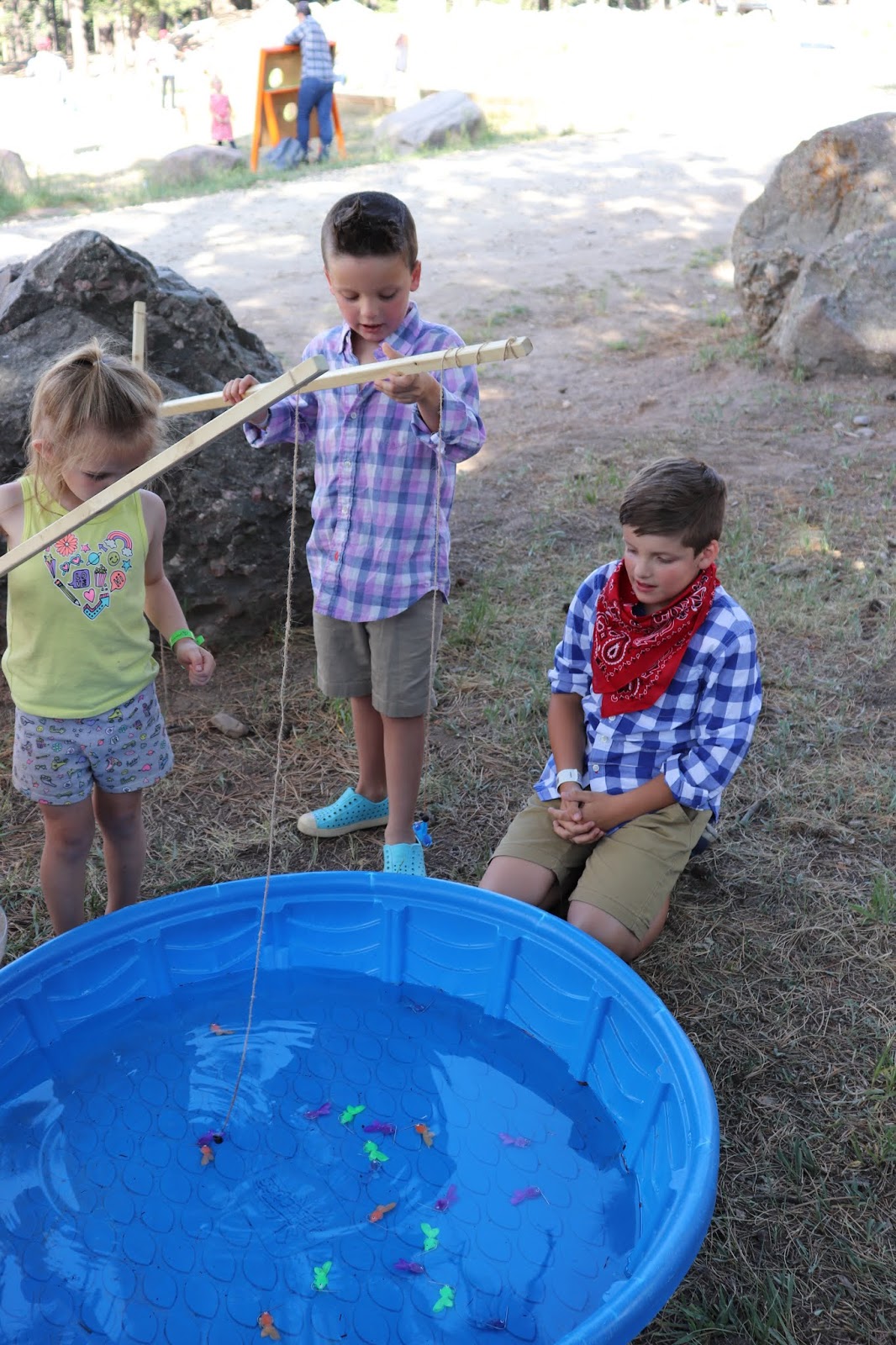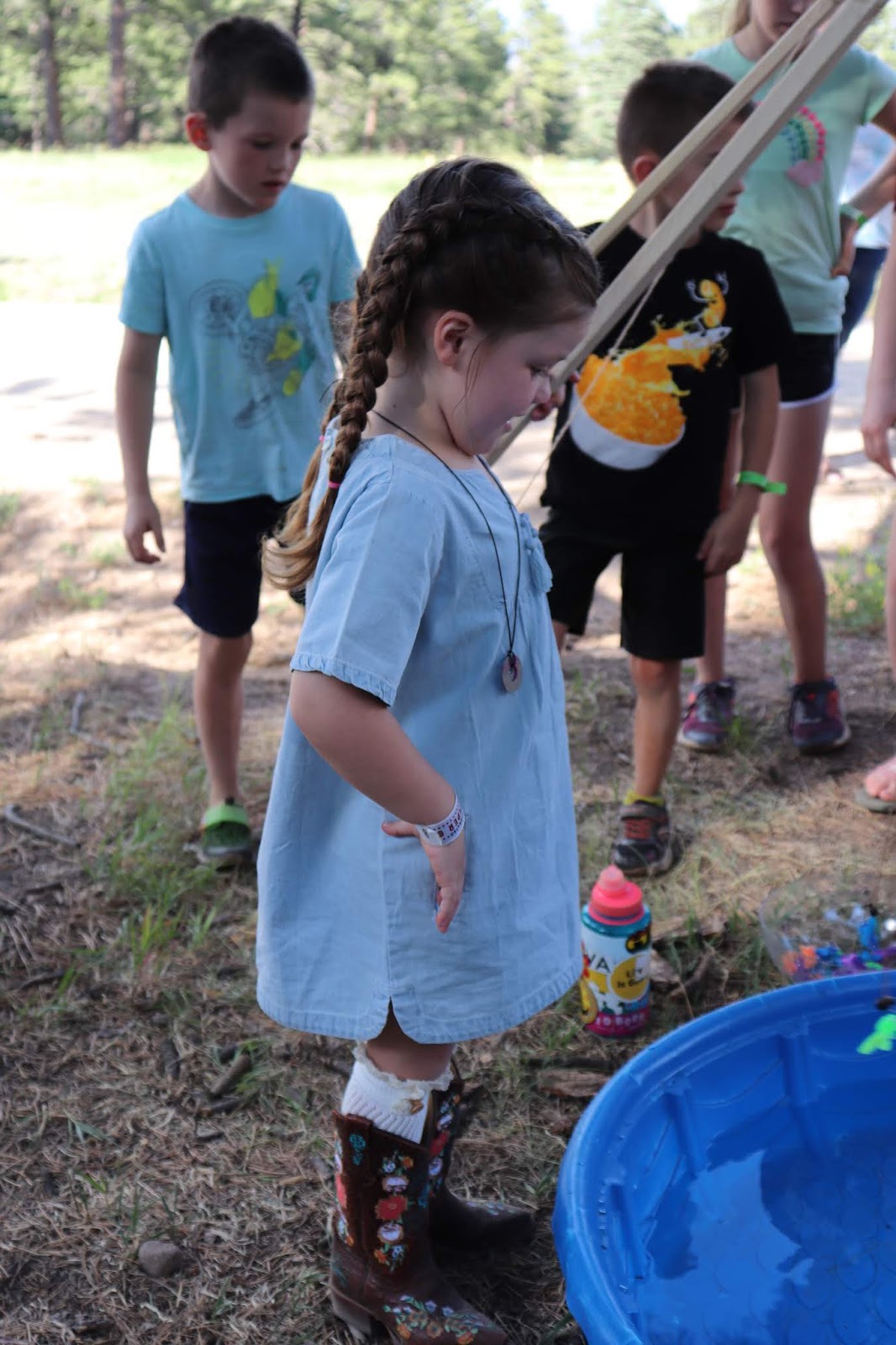 The food was AWESOME...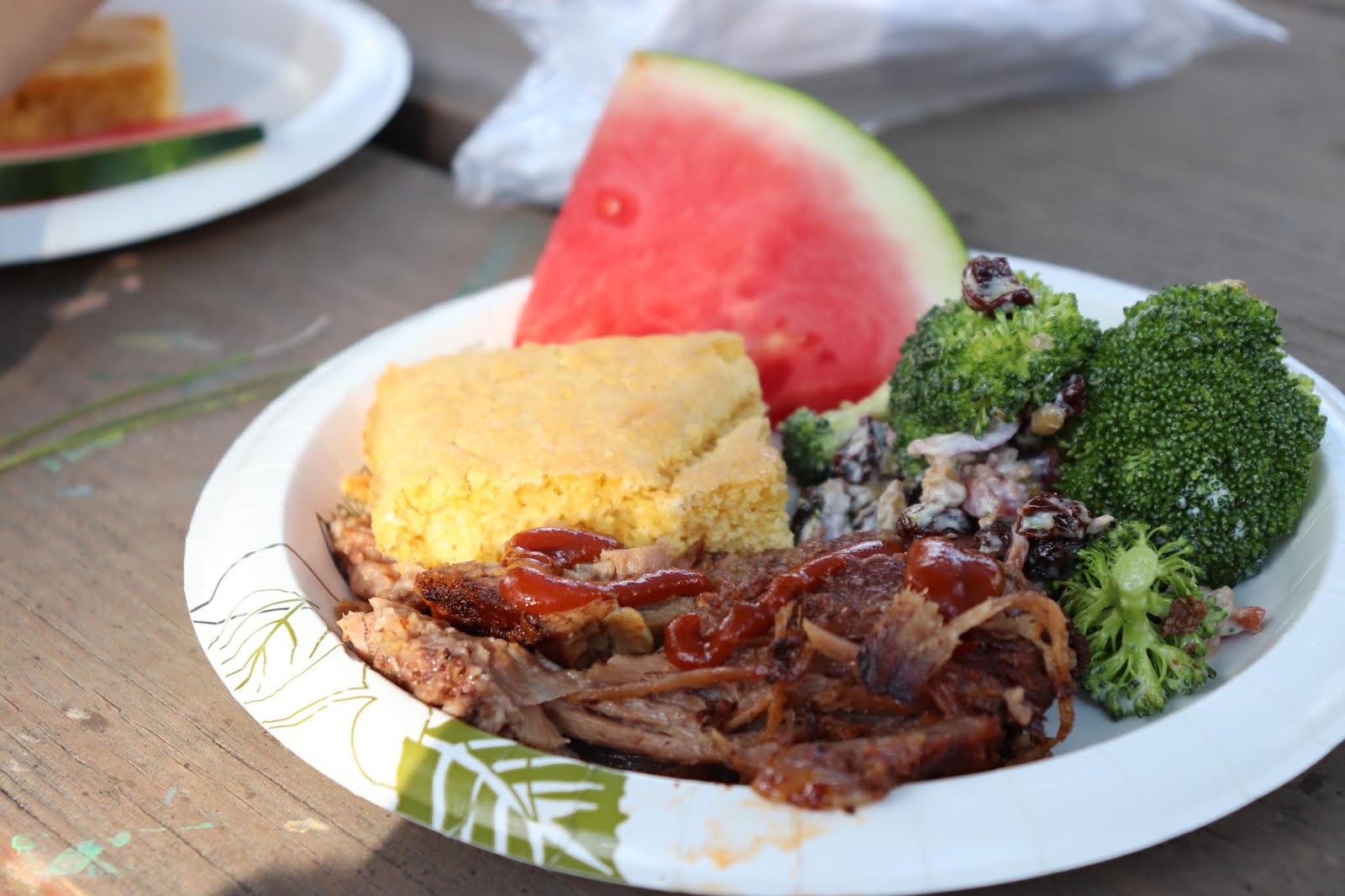 ... and Griffin got her face painted before we headed inside for the melodrama.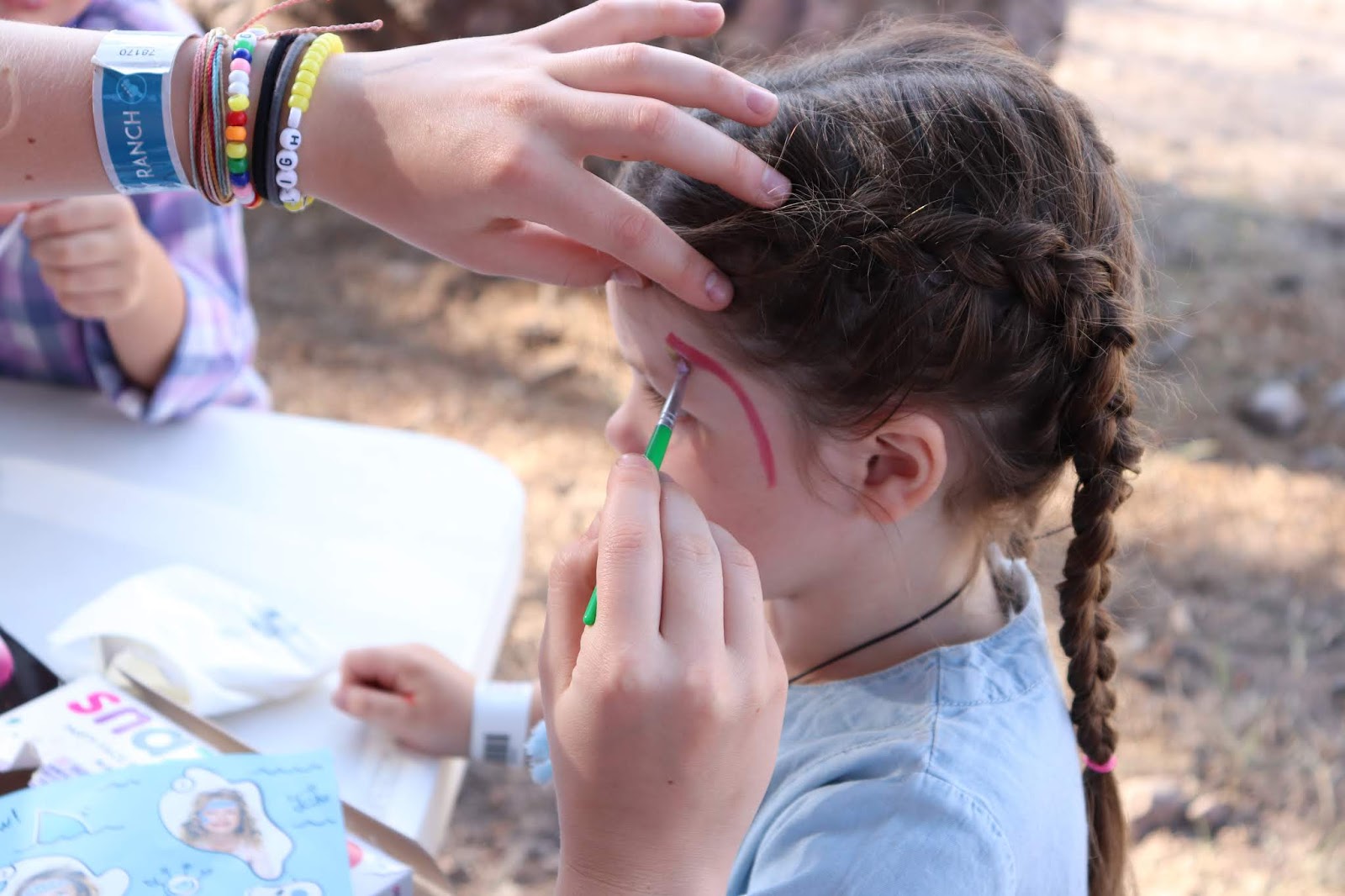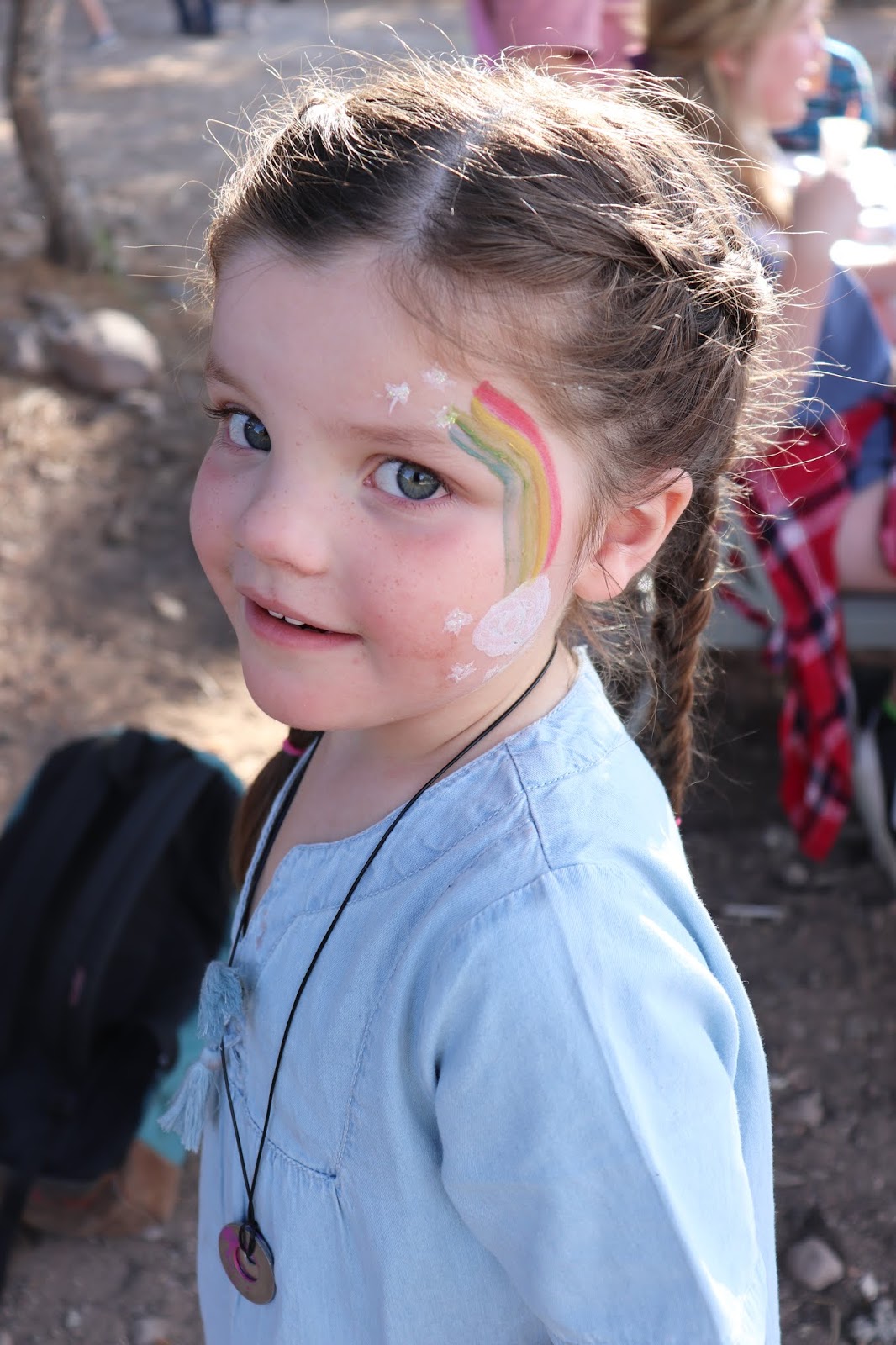 The melodrama was put on by the counselors, had tons of audience participation and the kids thought it was a RIOT! It had a "Greatest Showman" theme and was so cute.

We all cleared out of the arena and got ready for the barn dance.

"Hey, Luke... can you take our picture?"

"Sure! I think I got a great one!" ;)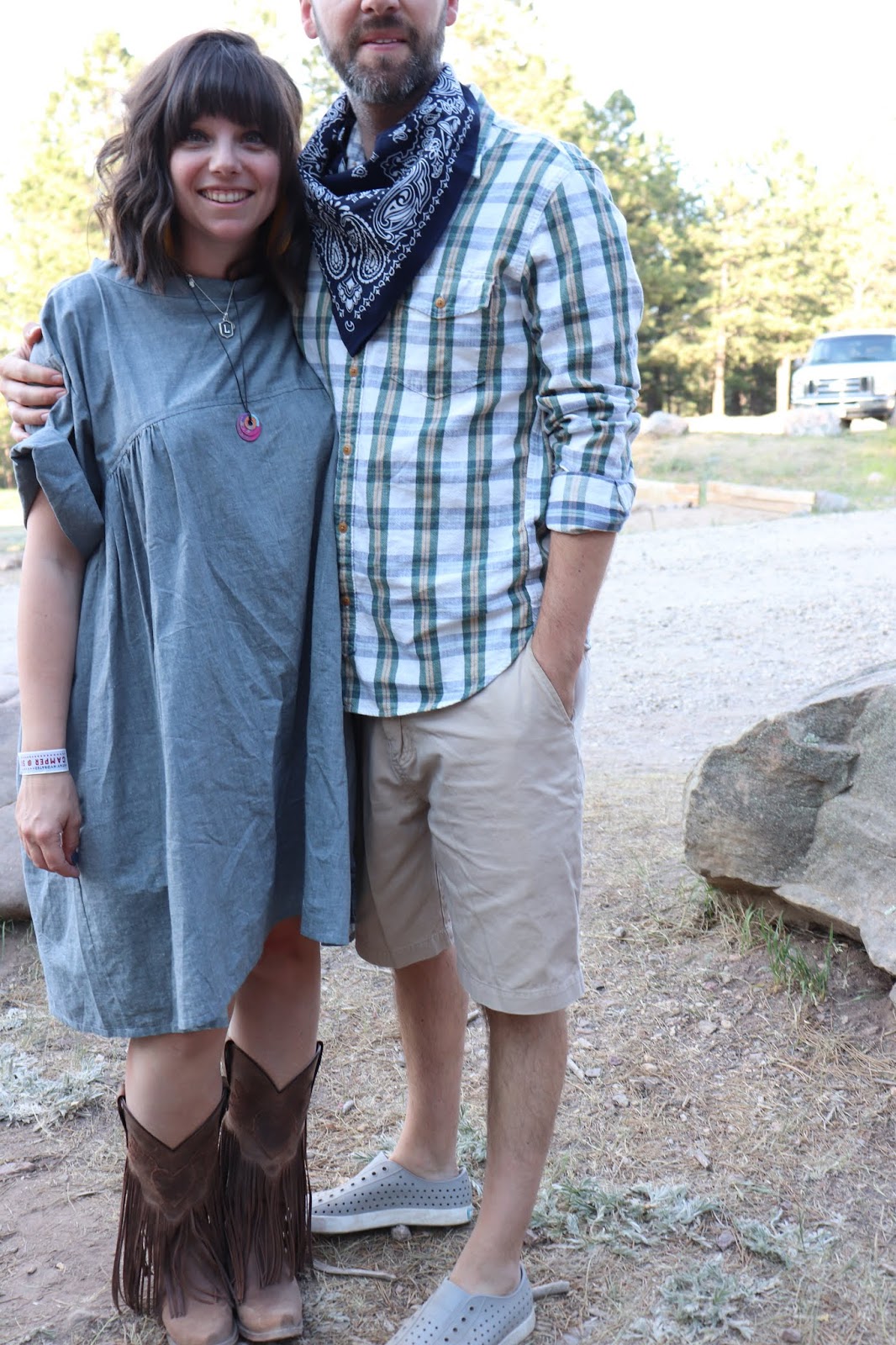 Dave took the boys back to the room to hang out and rest and Griffin and I stayed for the dance. I knew that she'd have fun - but what I didn't know was that she wouldn't sit down pretty much the entire night. I had the best time watching her have a blast! I asked her to dance with me - but she MUCH preferred to dance with the sweet counselors :)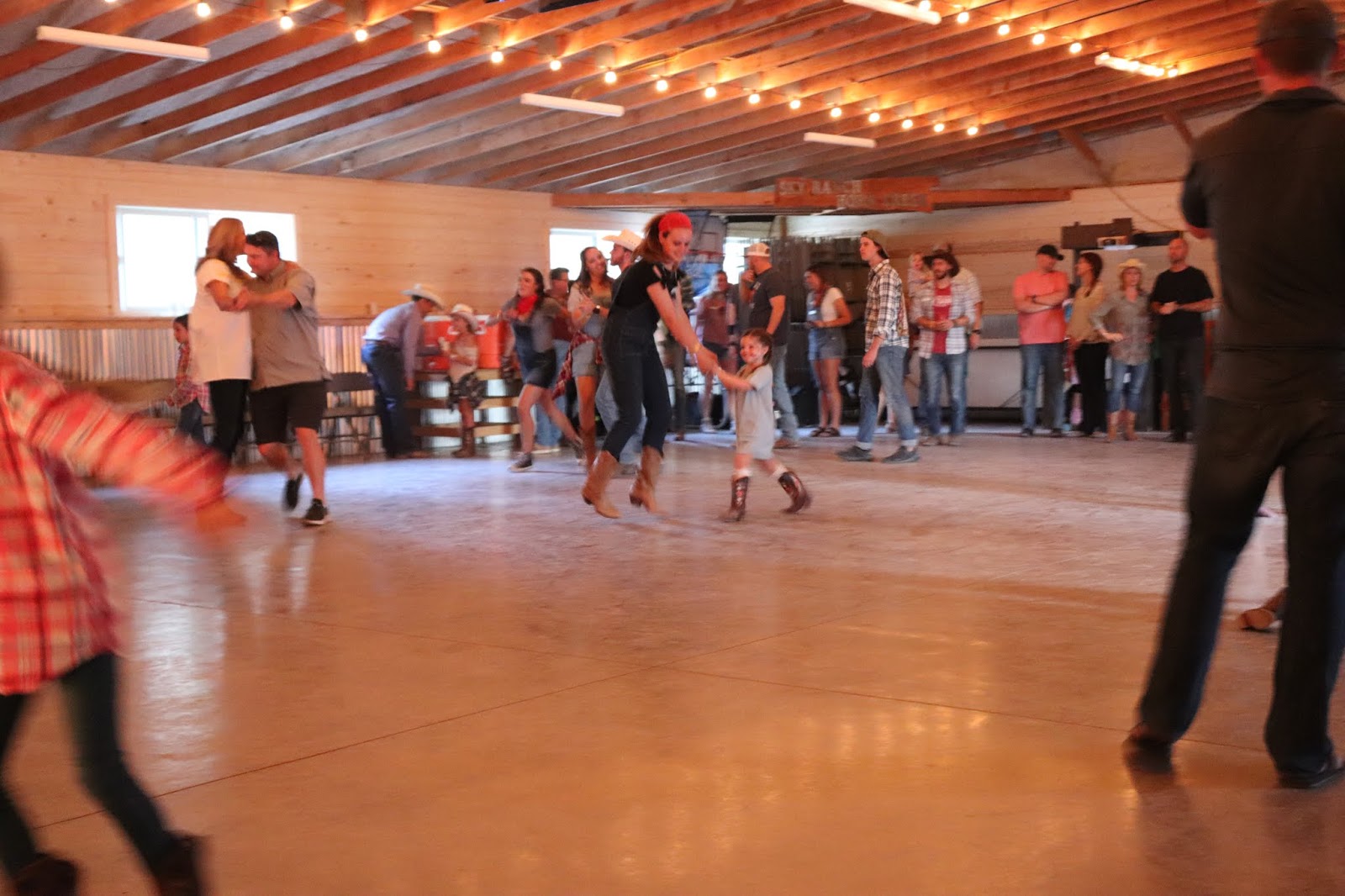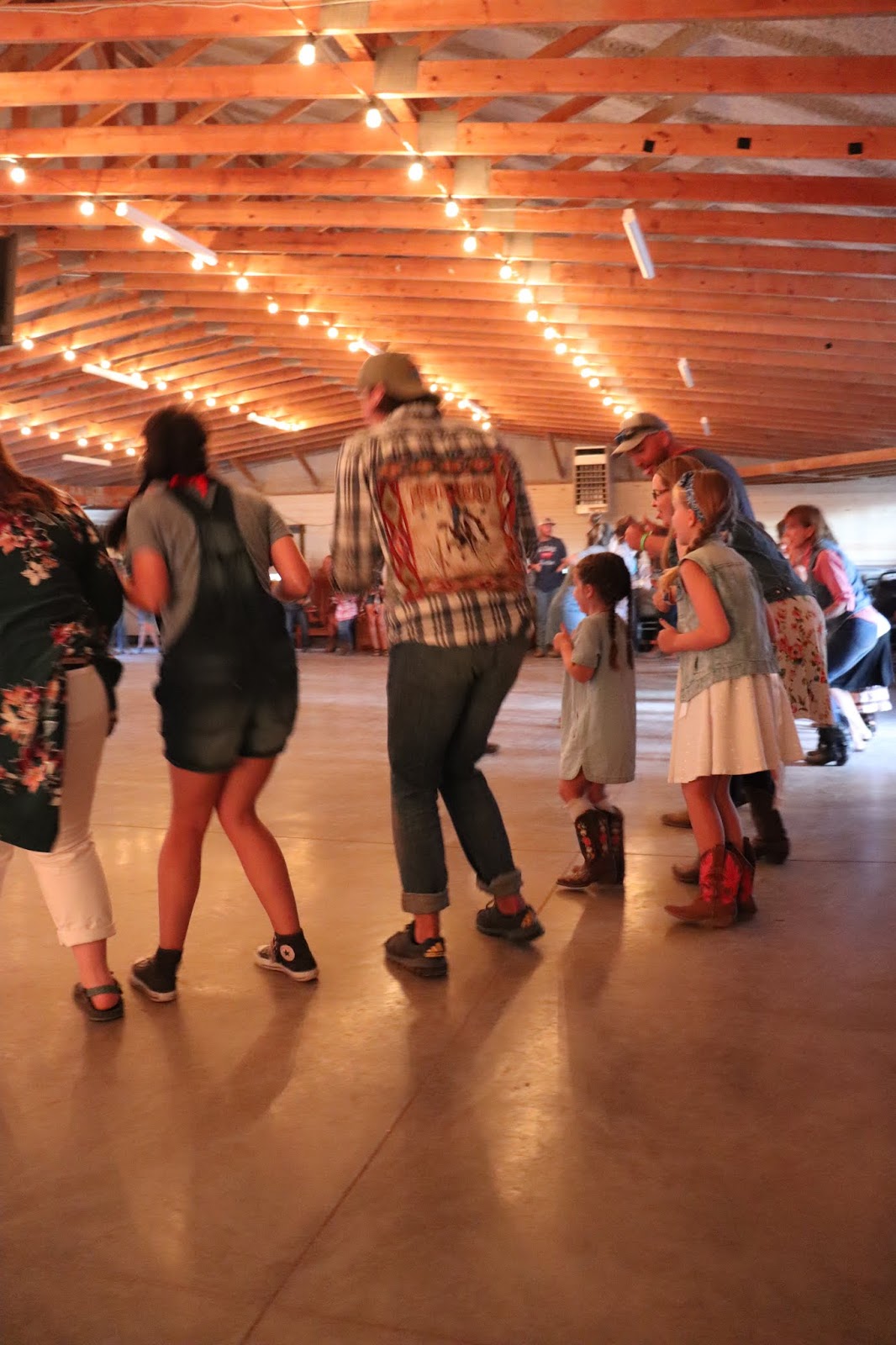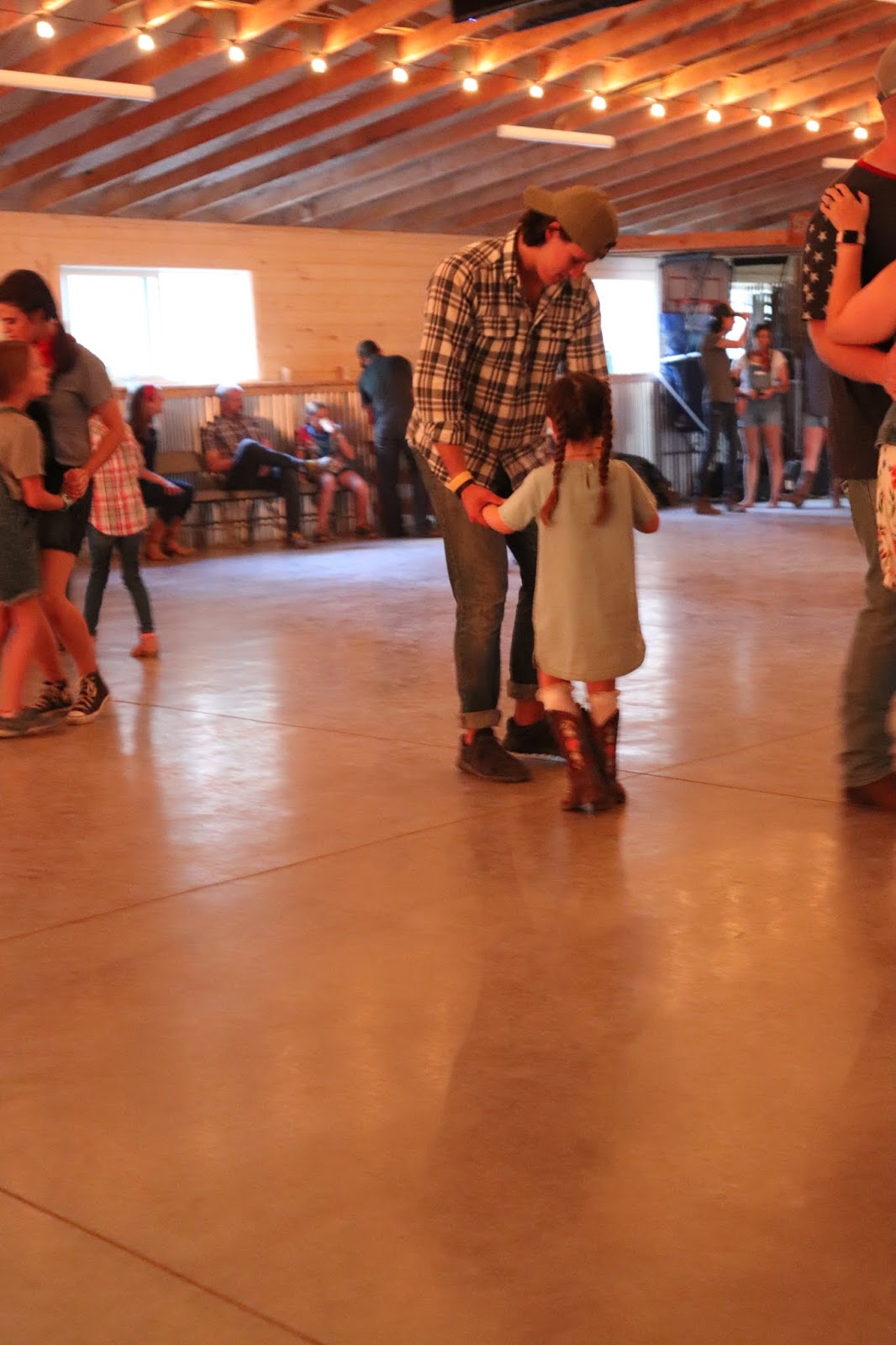 And it was GAME OVER when one of the counselors told her about the "dance with me bench"... the kids could sit on the stage and then someone would come over and ask them to dance. Sweetest idea ever.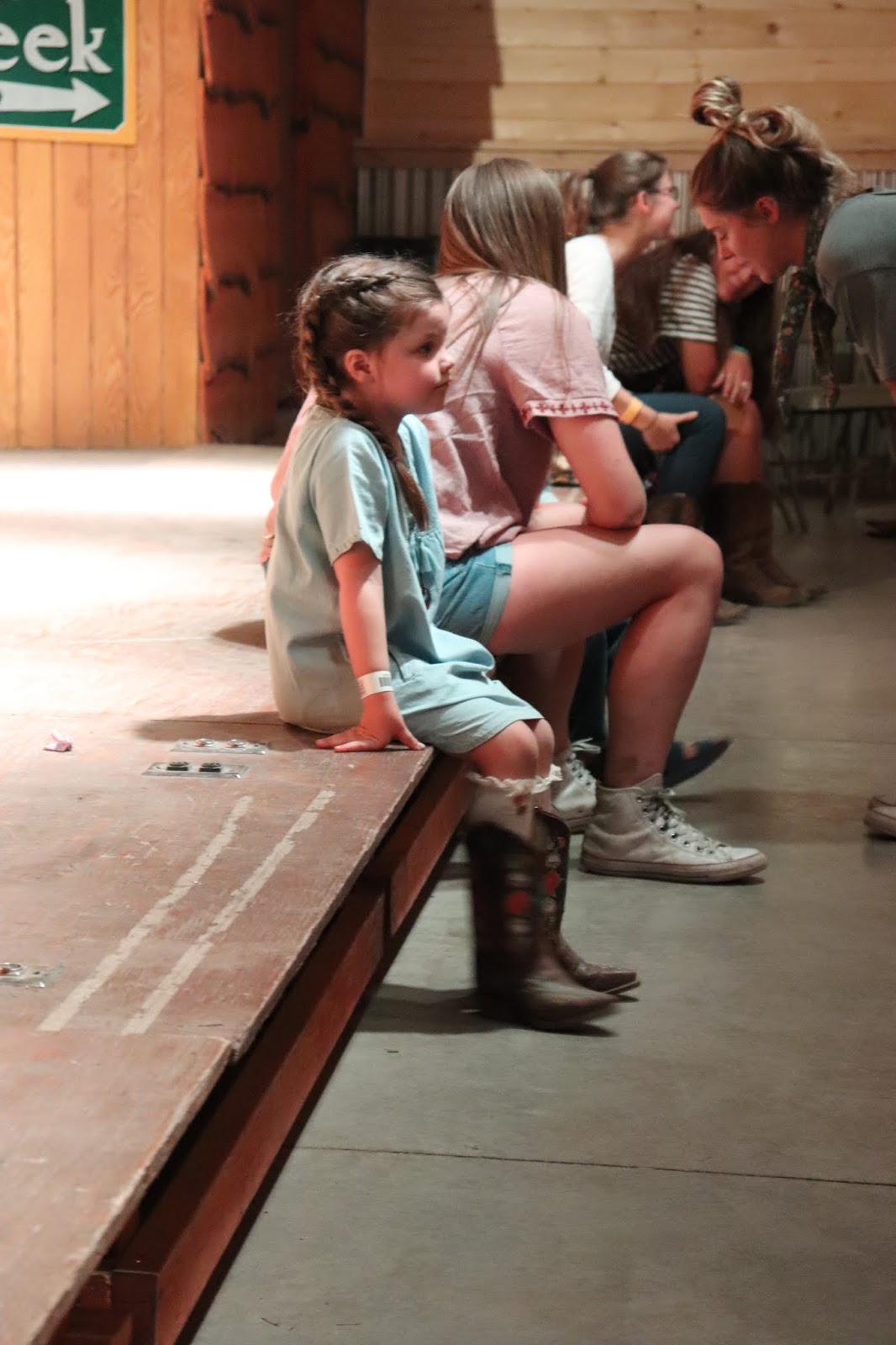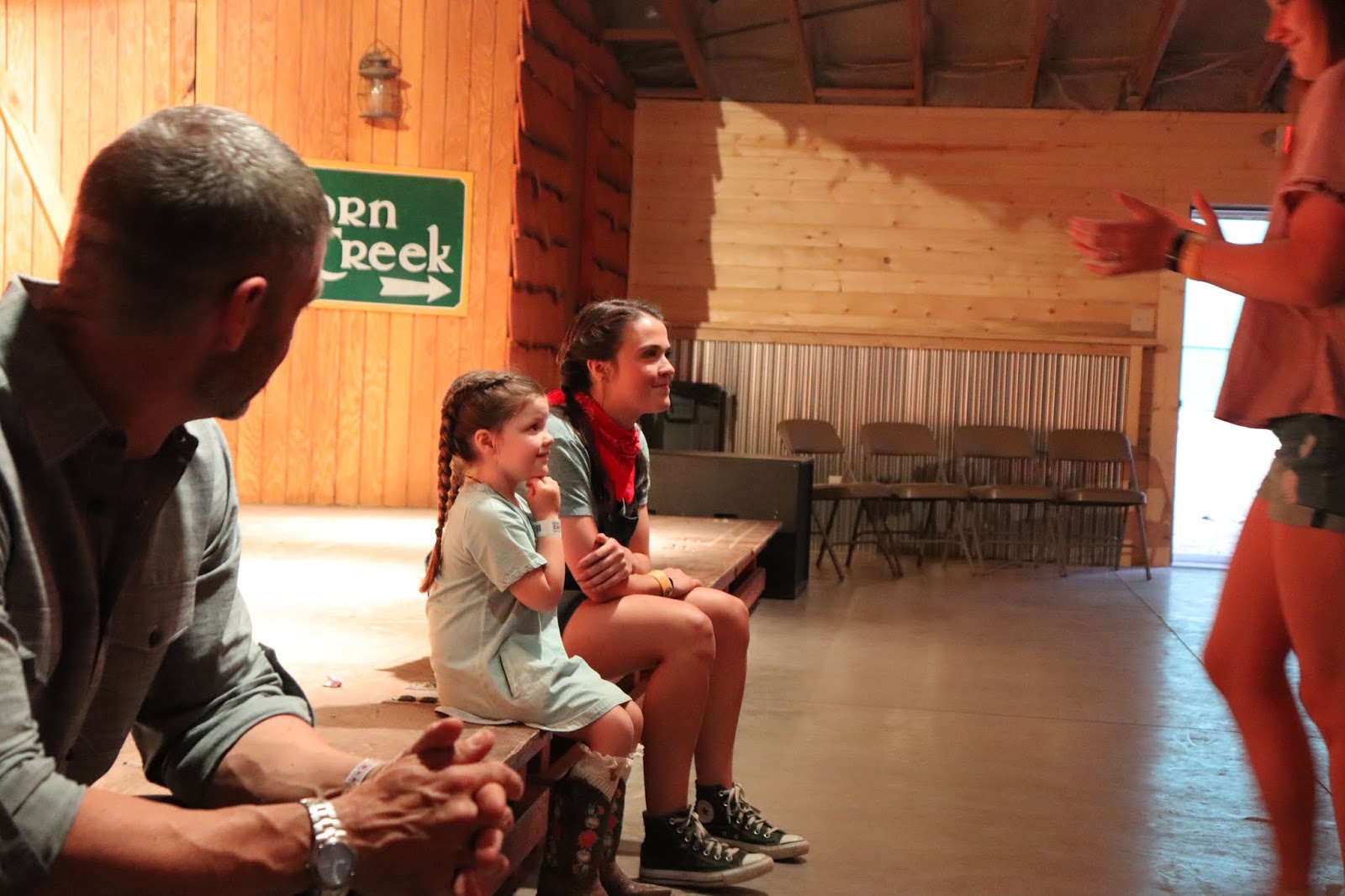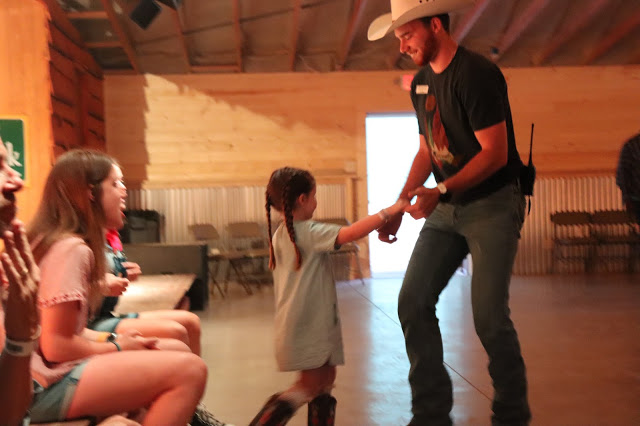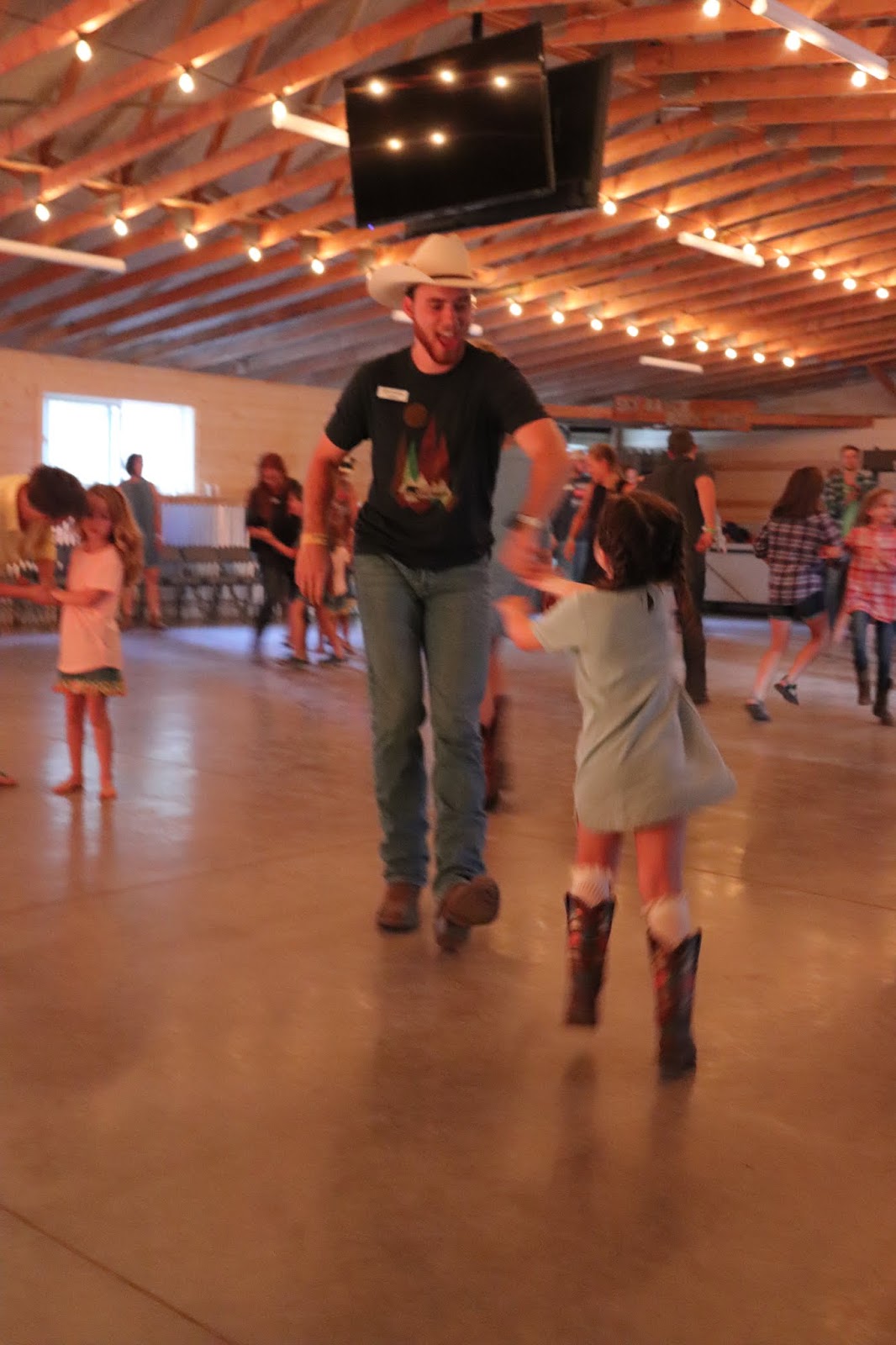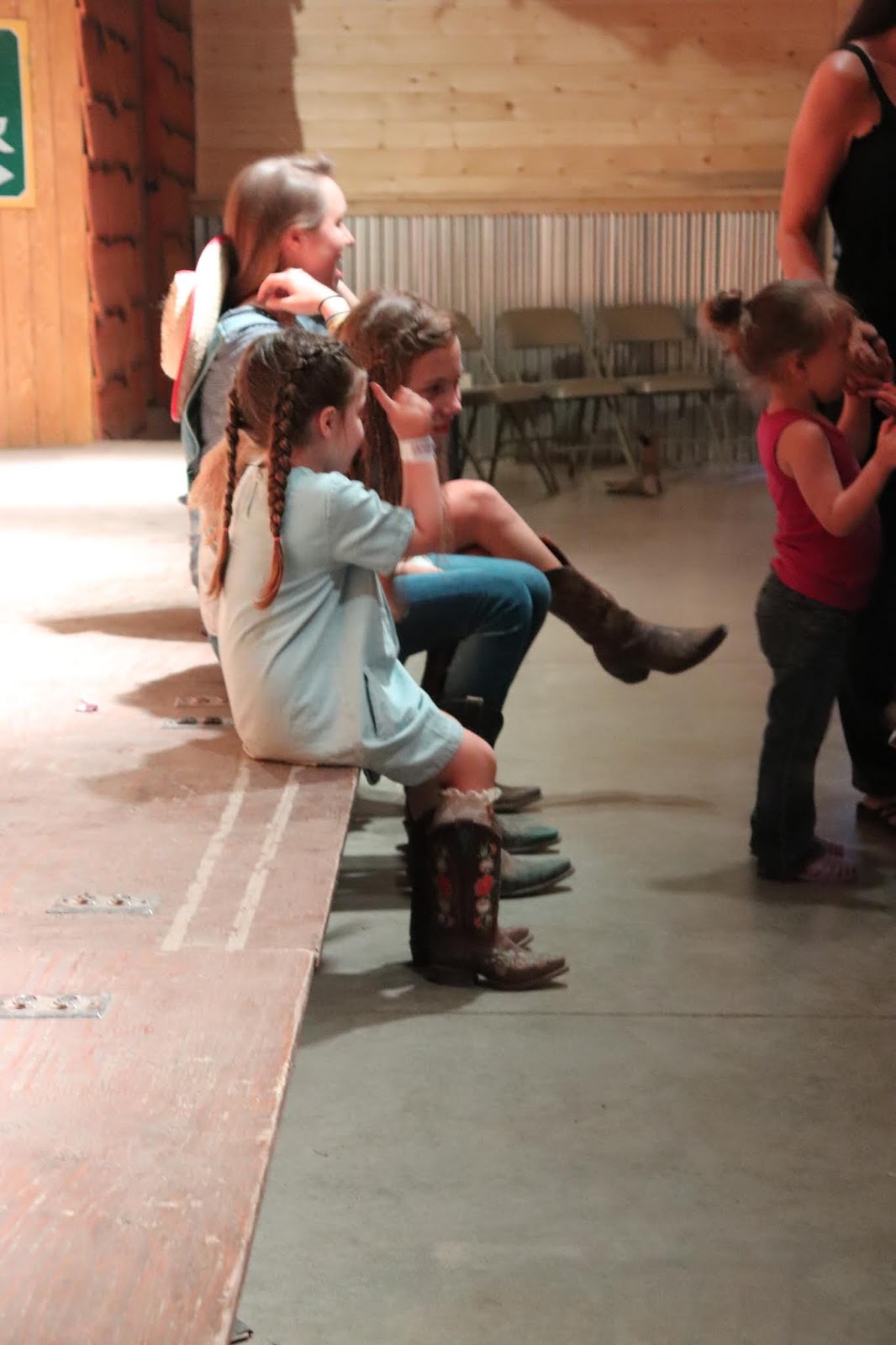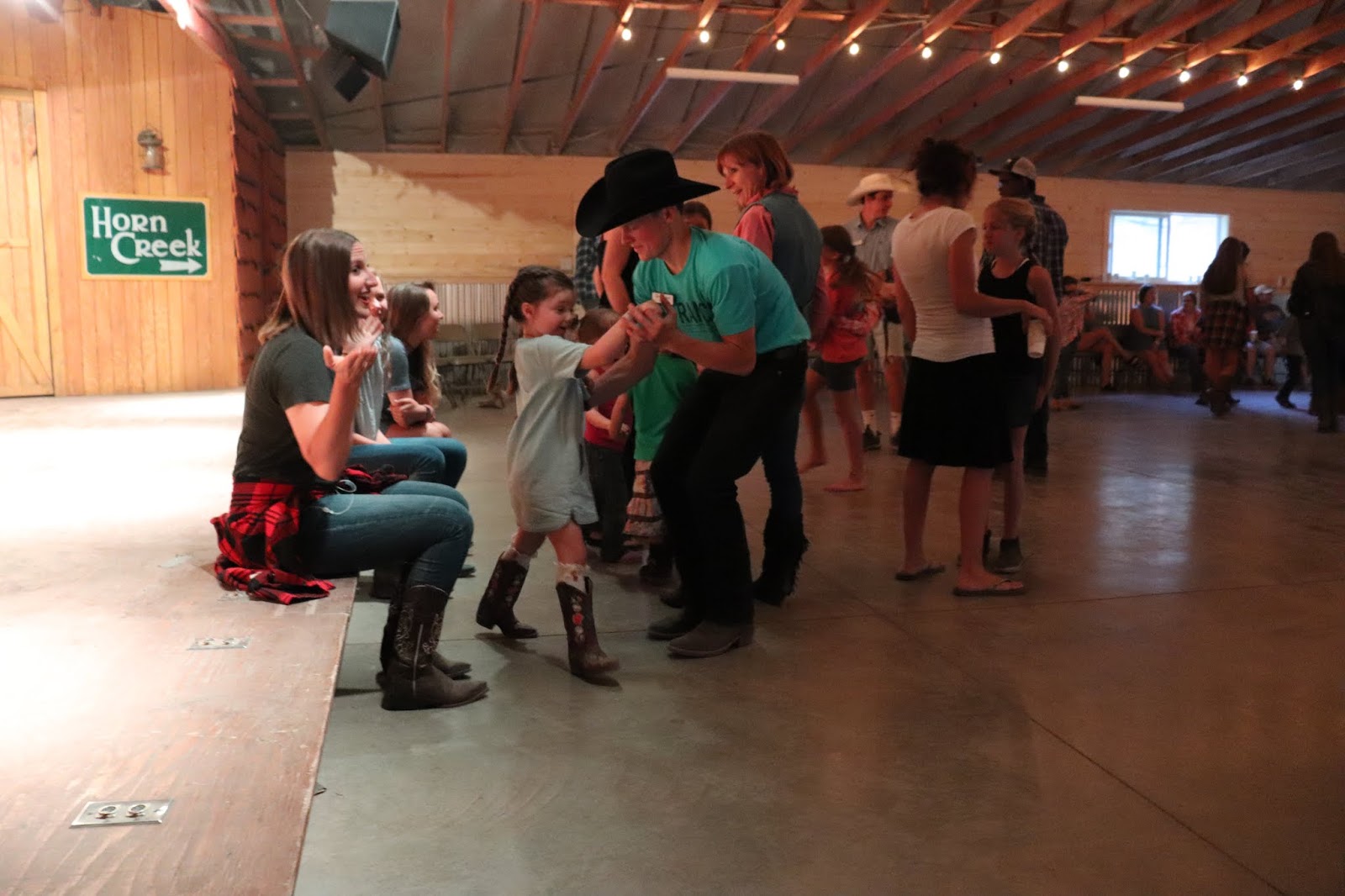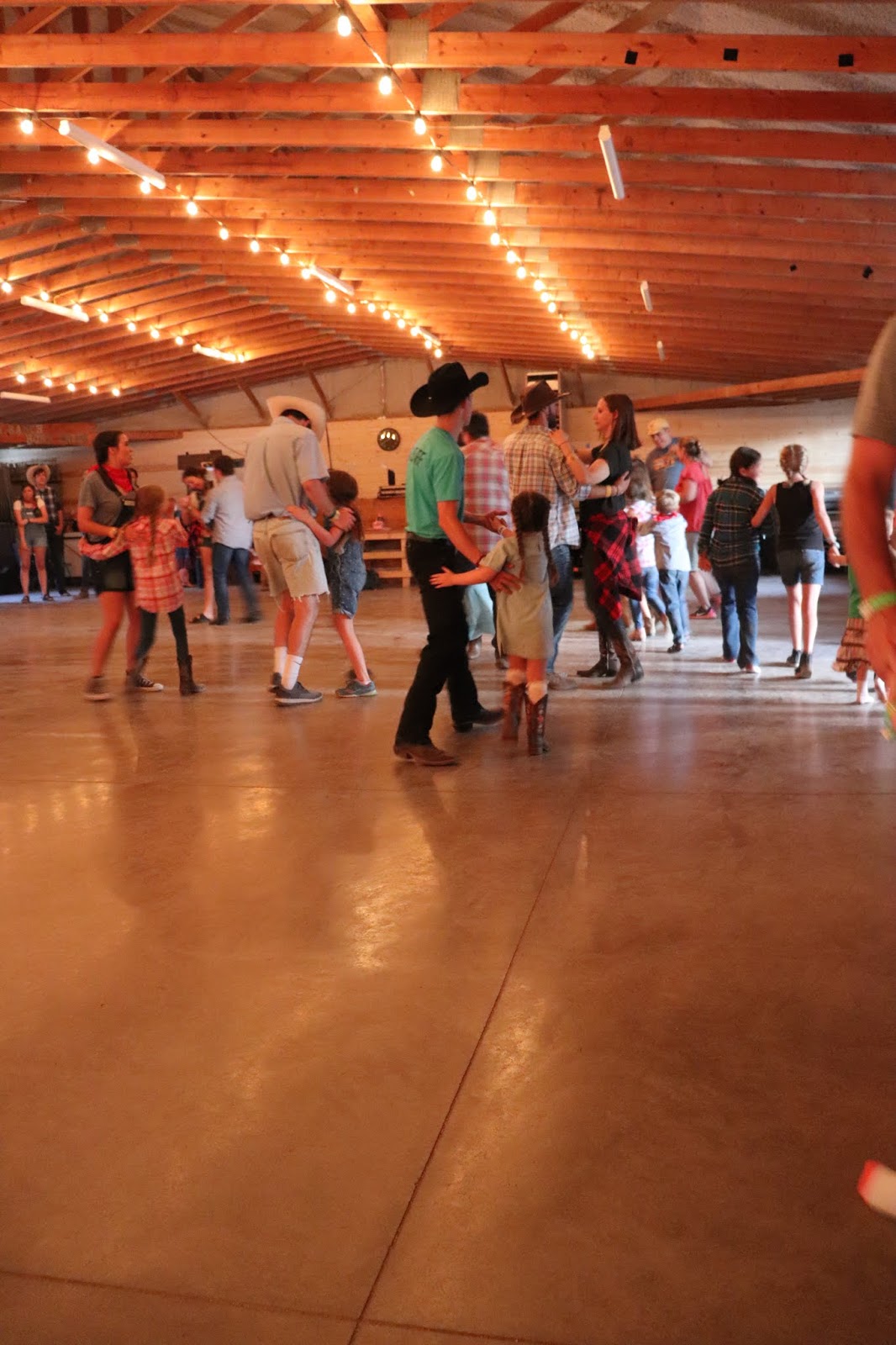 She and I stayed until the party ended and she couldn't stop talking about how much fun she had. She slept HARD that night!

I hope you enjoyed my million pics :) and if you have any questions about camp leave them in the comments and I'll be sure to answer them. I'll share the rest of the trip this week and next!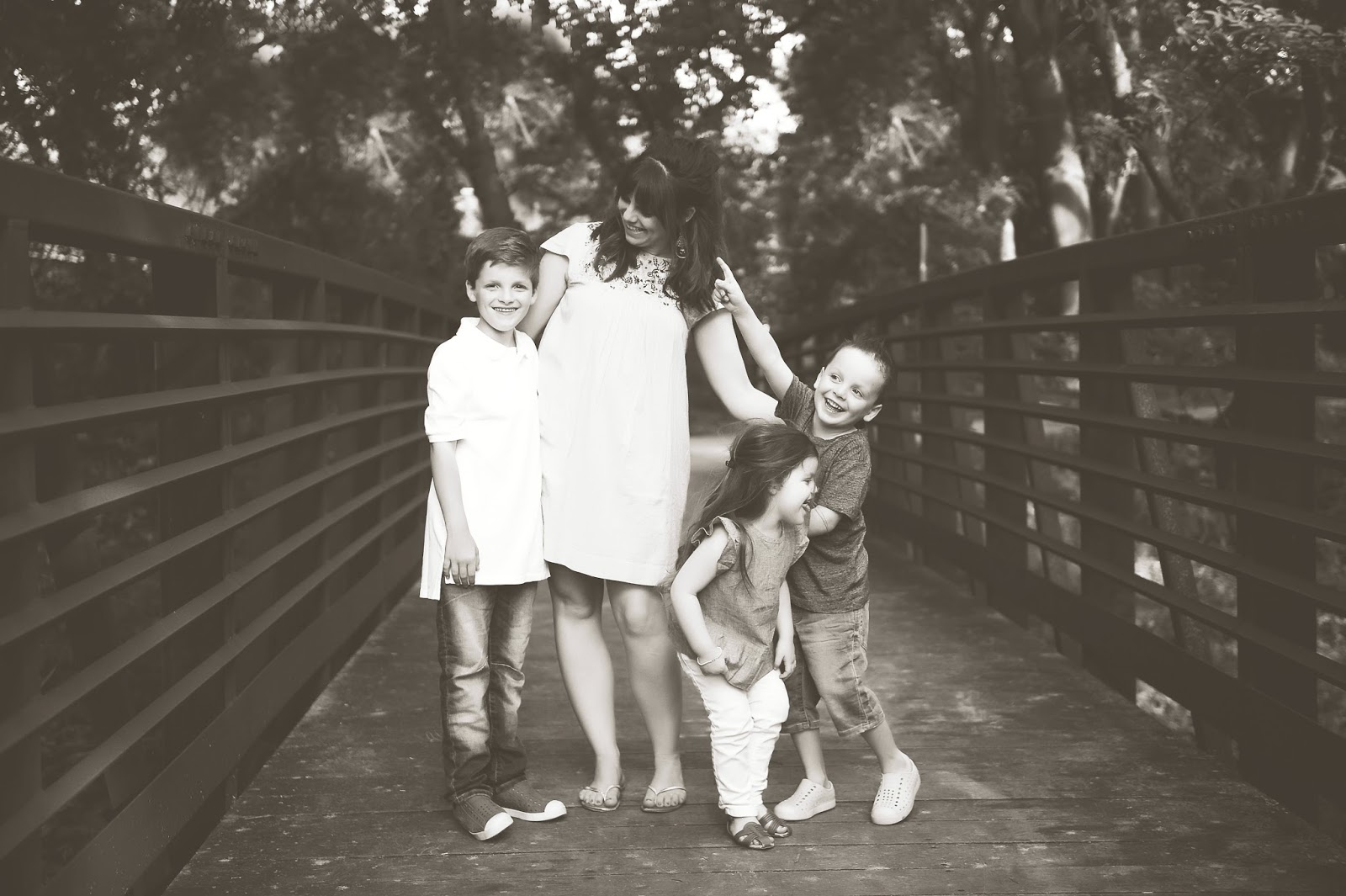 "Hi! I'm Andrea and this is Momfessionals... where I blog about my family, friends, fun things we're up to and everything in between. I started Momfessionals almost 10 years ago as a way to keep our out-of-town family in the loop as we set off on our parenthood adventure. What started as a simple way for us to share pictures of our new baby has grown into a place where I get to share my love of intentional parenting, teaching middle school, making delicious food, doing messy crafts, wearing what I love and finding joy in the everyday."