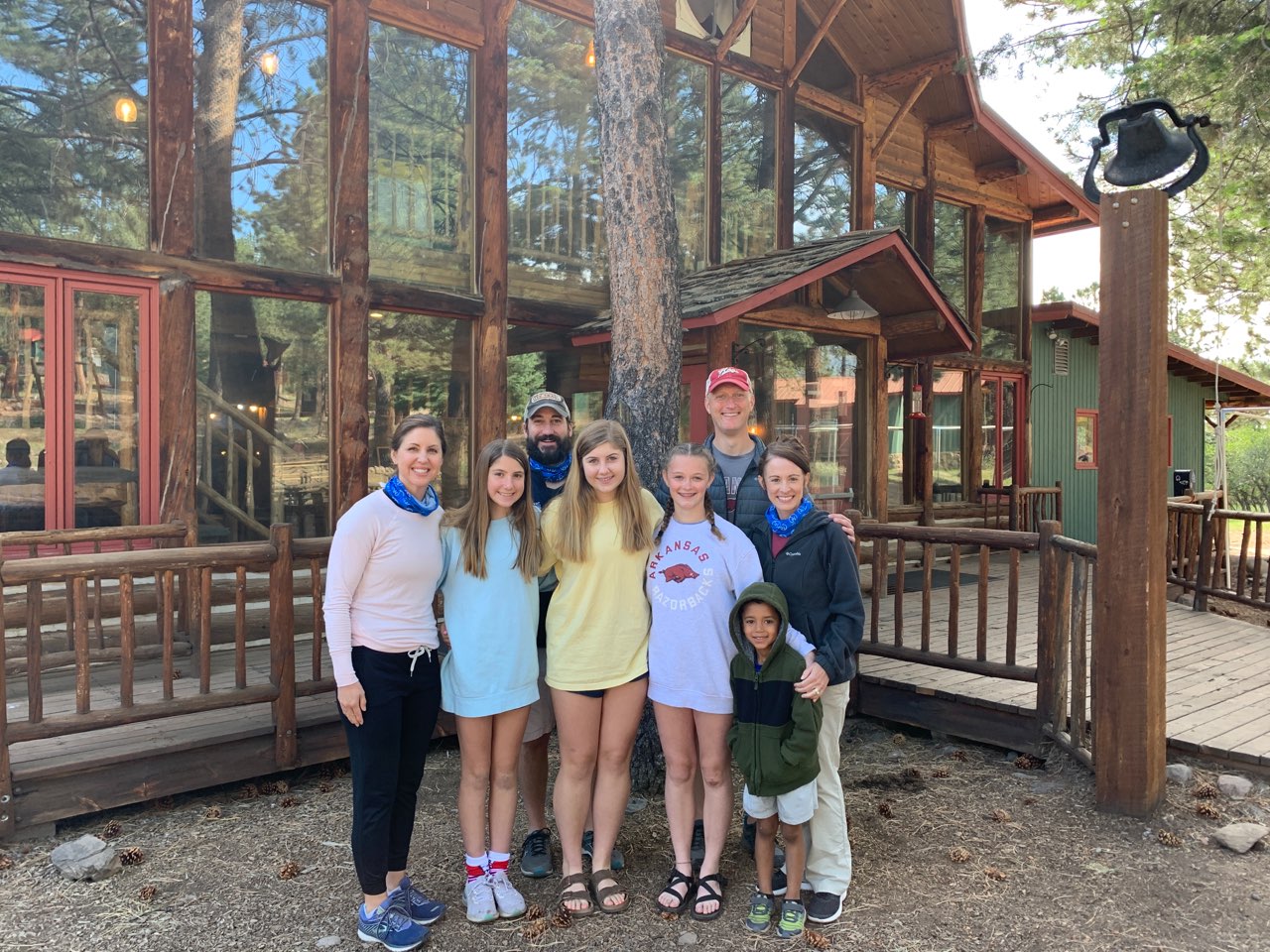 SkyMoms > News & Events, Parenting Tips
7/15/20
Family Camp 2020 - Tamara Willmann and family
How many times have you made dinner since March? How many times have you gone on a walk around your neighborhood? Do these things bring you peace and joy or does the repetition make you exhausted and long for something more? We have done these everyday and while we chose to look at the extra time at home as a gift, we did long for a little break! Since Covid-19 came around we were not sure if we would be able to go to Family Camp this summer in Colorado. After lots of work, research and preparation, Sky Ranch announced we could go, but not to our usual spot on our usual week, but to another location - Sky Ranch Horn Creek. We were so excited to be given this pass, and we knew it would be different than Ute Trail, but mainly we were thankful for this opportunity. We know God is in control and He is faithful.

What is different about Horn Creek vs. Ute Trail?
Horn Creek is a much bigger property than Ute Trail with a lot of activities for your family, including a jumping pillow, a tubing hill and waterslides. Horn Creek has space for more families each week than Ute Trail. Horn Creek is closer to Texas than Ute Trail!

What is the same about Horn Creek vs. Ute Trail?
They are both in the mountains of Colorado!
They both have loving staff and counselors who are prayerful and hard working and love to serve! #hotcheetosandtakis #breakfastlunchanddinner
They both attract families who want to grow closer to each other and to the Lord. They both provide opportunities to worship and be still and learn more about Jesus. They are both a blessing to our family!

We needed this. We took a chance and braved the gas stations (with masks and hand sanitizer) and roads and we got to be in the cool, crisp mountain air with some friends we have come to know over the years, who now we consider part of our family. We got a break from making dinner and cleaning up, and we had amazing views when we took our daily walks! We are refreshed, overjoyed and so thankful for Sky Ranch Family Camp. The countdown for next summer has begun - only 48 weeks until family camp 2021! Thank you for spurring us on in love Sky Ranch… until next year!
Hebrews 10:23-24

~Tamara Willmann and family