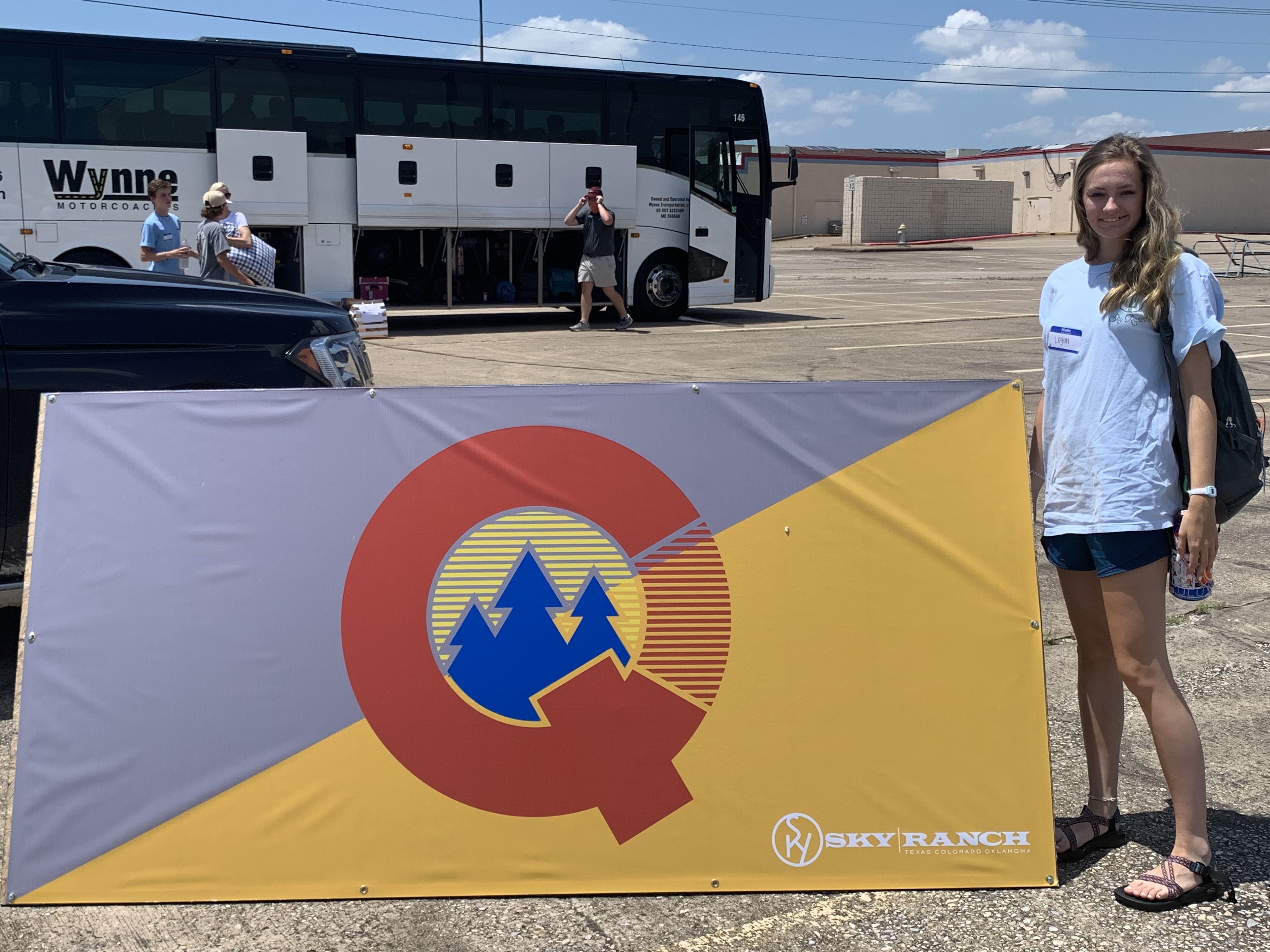 SkyMoms > News & Events, Parenting Tips
6/9/20
Blog by Tamara Daugherty
It's hard to believe it was nine years ago when we first dropped our daughter off for her first overnight week of camp at Sky Ranch. It seems like yesterday!

This week, we dropped her off for Quest leadership camp in Oklahoma. And while she may not be traveling to Colorado and things may look a little different this year, we know the God she continues to seek remains the same.

No matter how crazy the circumstances of the world may seem, we are confident that the Lord still has amazing things to teach her during this time… maybe now even more than ever.

We're so grateful for the strong leaders that have poured into her year after year, and we can see the impact that each one has had on her life. For all you moms who have younger kiddos or have joined the Sky Ranch family a little later in their teens, I want to encourage you in your partnership with Sky Ranch.

It's an investment in their spiritual maturity that will reap dividends toward them owning their own faith. We are not just preparing to launch our "arrows", but we want them to "hit the mark"… the mark of being Ambassadors of Christ when they go into the world. For her, that next college step on her own is just a few short years away. And while the days may seem long, the years certainly are not.

As I reflect back to her first camp experience at Sky Ranch through today, I can clearly see the transformation and refining God had planned for her. From launch camp, overnight camp, family camp, to leadership camp…we can't thank Sky Ranch enough for the discipleship opportunities it has afforded our family over the years!
Tamara Daugherty