Summer Prep
Family Camp Prep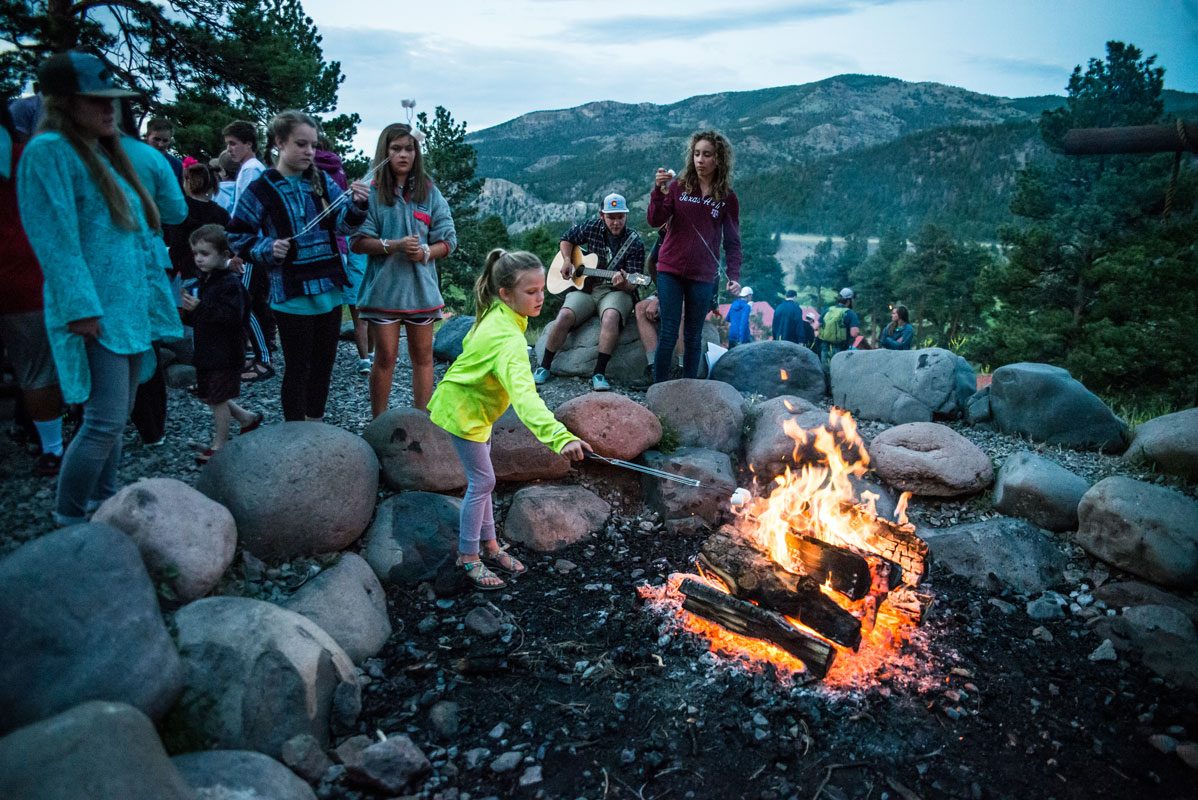 BELOW IS INFORMATION FOR SUMMER 2023!
Updated information for Summer 2024 will be available April 15th; however, this will give you an idea of what to expect for Family Camp at Horn Creek and Ute Trail!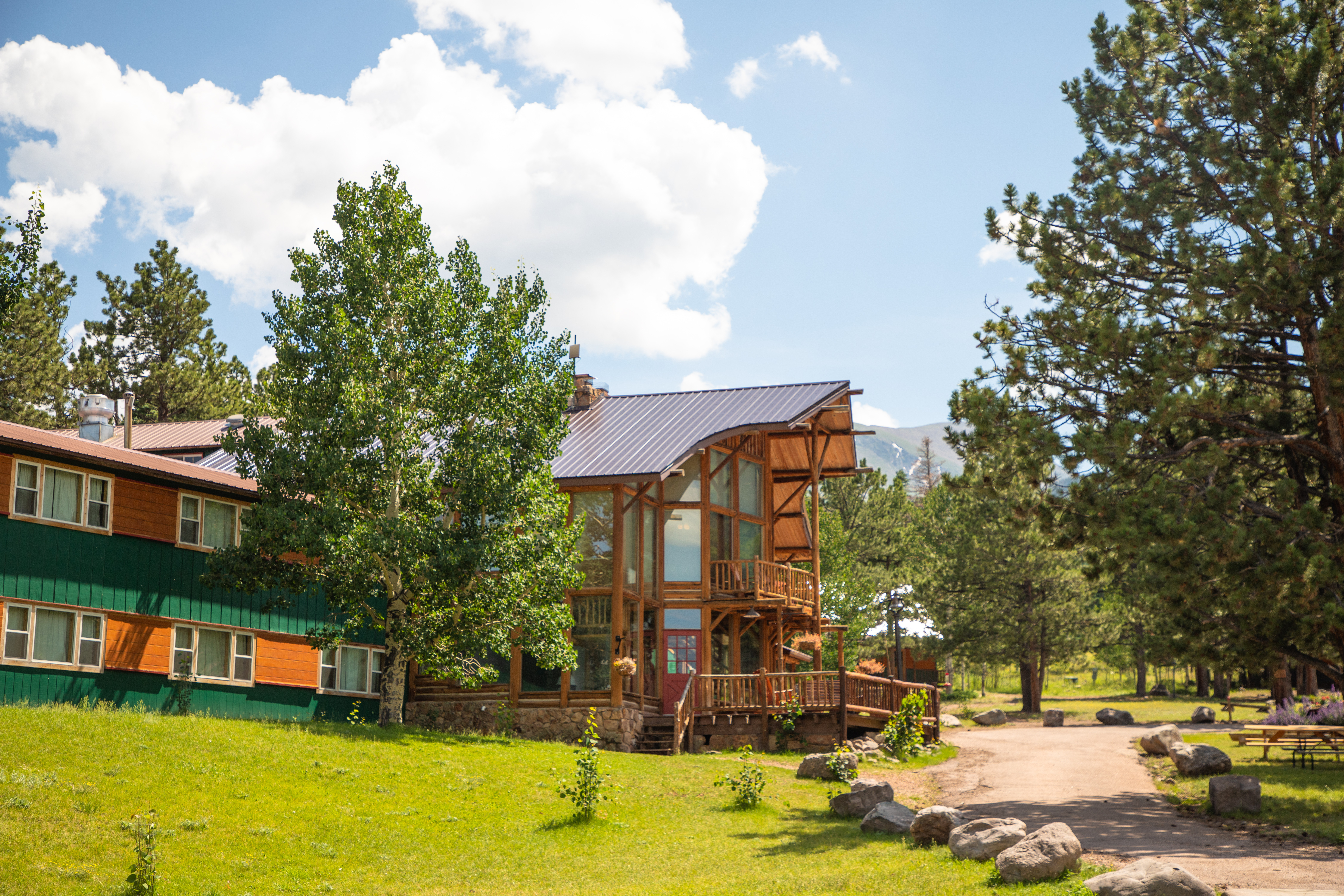 Follow this list and you will have everything you need by the time camp rolls around!
Screen shot the list with your phone to save.
Now
Log into your Online Account:

Confirm your account is paid in full.
Finalize any incomplete items on your family's registration.
Answer the "Registration Questions" to ensure we are prepared for your family's needs!

This is where you will inform us of any allergies or special dietary needs you may have.
Two weeks before camp
Check the packing list.
Download the Bunk1 App and log in using your Sky Ranch username and password. Make sure notifications are turned on so you can receive important updates about camp!
Check your snail mail for a Family Camp Travel Catalog! Not only will it have important camp information, it will also help keep you entertained on your drive to Colorado!
One week before camp
A few days before camp
Check your email. You'll receive an email with TWO action items. Your family's Health Questionnaire and Participant Agreement.
Make sure you have everything together. (Check the packing list again.)
Start packing up the car - or suitcases if you are flying! Head to camp whenever it works best for your family!
Day of camp
Decorate your car!
Arrive at your favorite place on earth! (Hint: It's either Horn Creek or Ute Trail!) We'll see you at 4:30!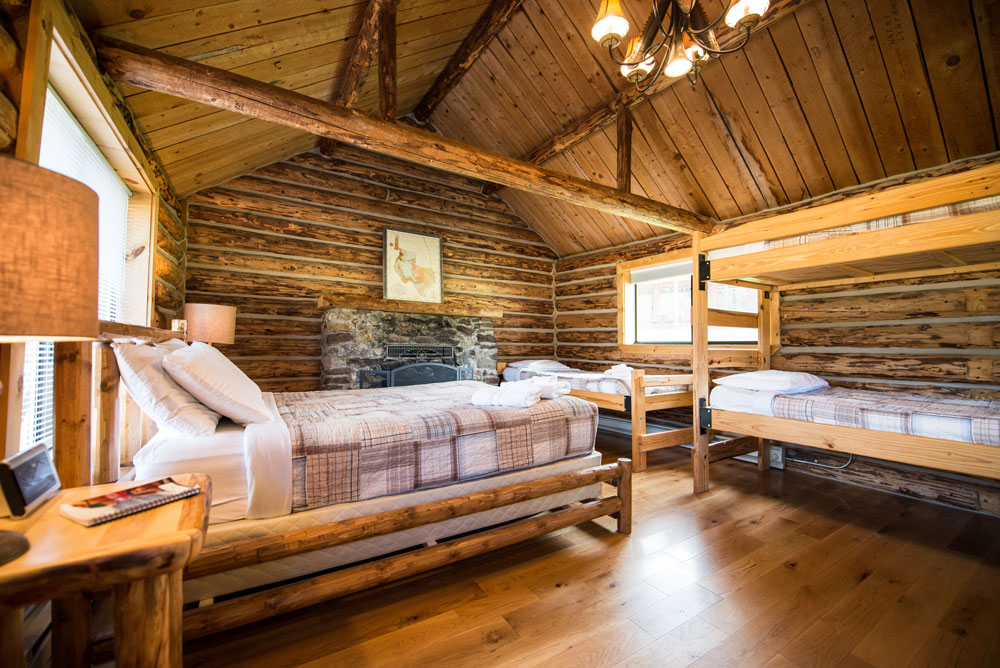 What to Bring
| | | |
| --- | --- | --- |
| Clothing | Toiletries | Miscellaneous |
| Warm weather clothing | Toothbrush | Bible |
| Cool weather clothing | Toothpaste | Journal |
| Close-toe shoes | Soap | Backpack/tote bag |
| Hat | Shampoo | Water bottle |
| Light Jacket | Hair dryer | Sunglasses |
| Sleepwear | Personal first-aid kit | Sun block |
| One-piece swimwear | Allergy medication | Lip balm |
| Attire for Night Events | Headache/fever/pain meds | Insect repellant |
| Water shoes (optional) | Prescription medication | Flashlight |
| Rain jacket (optional) | Other personal items | Camera |
| | | Fishing gear (optional) |
What NOT to bring
| | |
| --- | --- |
| Alcohol | Archery Equipment |
| Climbing gear | Fireworks |
| Illegal drugs | Paintball |
| Marijuana | Scooters |
| Skateboards | Skeet gear |
| Tobacco products | Weapons |
| Pets | |
*Sky Ranch provides linens, pillows, wash cloths, and bath towels. The store on camp has a variety of sundries and snacks for purchase.
Sky Ranch cannot be responsible for lost or broken articles. Please do not bring anything that would break easily or cause loss if misplaced.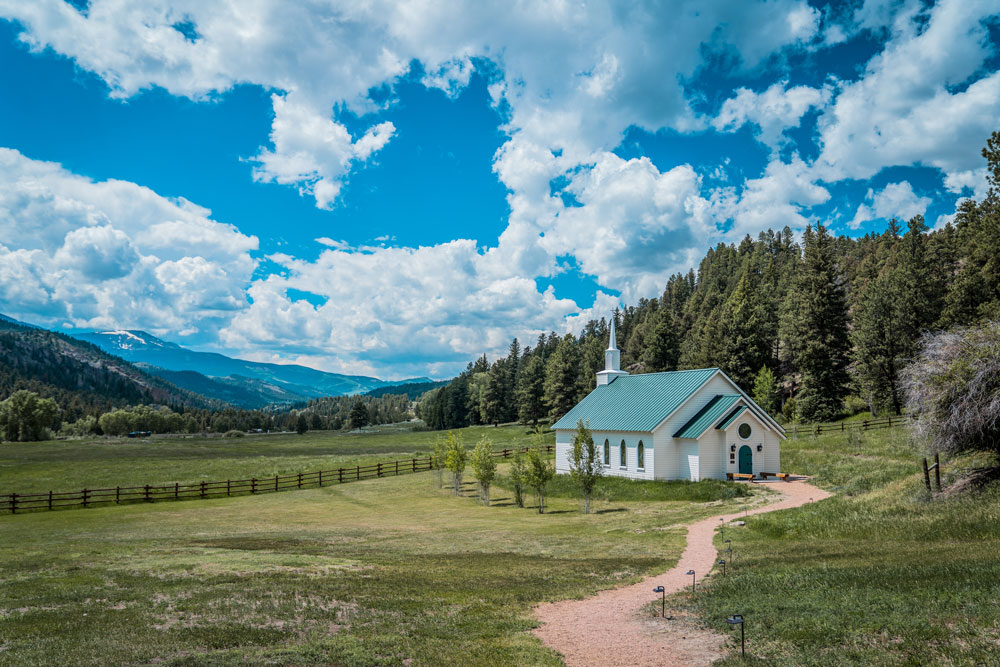 Arrival and Departure
Check-in is at 4:30 pm on Sunday. We can't wait to see you!
Check-out is at 9:00 am on Saturday. Don't forget to turn in your pre-registration for to secure your spot for next year!
Camp Addresses
Ute Trail: 1329 State Highway 149 Powderhorn, CO 81243
Please note that when driving south on State Highway 149, you will pass through Powderhorn, CO and proceed to mile marker 83. Some of the online mapping systems do not provide accurate directions. If you are flying into Colorado, we recommend arriving at Montrose Regional Airport (1 hour 30 minutes), Gunnison-Crested Butte Regional Airport (1 hour), Colorado Springs (4 hours) or Denver International Airport (5 hours).
Horn Creek: 6758 County Road 130 Westcliffe, CO 81252
Horn Creek is off of Highway 69. There are signs that will help direct you to camp. Turn onto CR 140, then turn left onto Macey Ln (CR 129). Turn right on CR 130 and follow this all the way to camp. We do not recommend turning off of Highway 69 onto CR 130 because this section of road is not paved. If you are flying into Colorado, we recommend arriving at Colorado Springs Airport, which is two hours away.
Sample Schedule
Below is a tentative schedule of what to expect each day. Don't forget to read about your Off-Camp Adventure Day!
Sunday - Arrival Day
| | |
| --- | --- |
| 4:30 pm | Check-In |
| 6:00 pm | Dinner |
| 7:00 pm | Welcome Orientation |
| 8:00 pm | Activity |
Monday through Friday - A Typical Day at Camp
*This is a sample schedule for each day. A full schedule will be given upon arrival.*
| | |
| --- | --- |
| 8:00 am | Breakfast |
| 9:00 am | Family Devotions |
| 9:30 am | Connection Time/Round Up |
| 11:00 am | Free Time |
| 12:00 pm | Lunch |
| 1:30 pm | Afternoon Activities |
| 6:00 pm | Dinner |
| 7:00 pm | Night Events |
| 9:00 pm | Free Time |
Saturday - Departure Day
| | |
| --- | --- |
| 8:00 am | Breakfast |
| 9:00 am | Departure |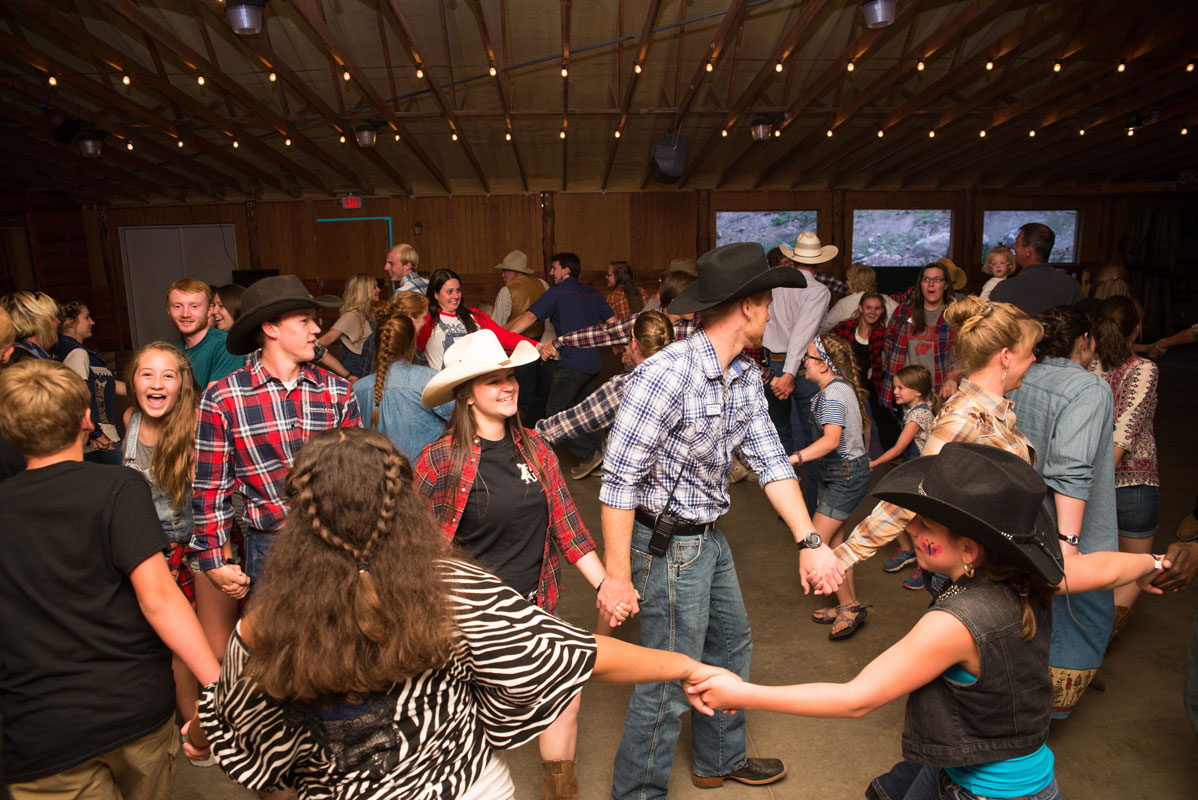 Night Events
Each night, we will have a themed event fun and exciting things to do! Some families go CRAZY and dress all decked-out. Some keep it cool and classic. You know your family best, and we encourage you to do what fits your family best!
Apollo '23 – NASA has reactivated their mission to reach the moon. This is no easy task and requires the best and brightest. That's where you come in! To make this mission a success you have been recruited to obtain the rare building materials necessary to create the fastest rocket capable of reaching the Moon. Come dressed as a scientist, astronaut, NASA employee, or even a rocket! 3...2...1 Blast off!
Western Night – Bring your cowboy boots and duds! The evening kicks off with a delicious outdoor BBQ and western-themed games. Then, our boots are going to hit the dance floor to a mix of classic country songs that all ages can boot-scoot to. Round up your cowboy hats, boots, and denim and get ready to "yee-haw" all night!
Kid's Night – Kid's night at camp is a blast! One evening, parents get to go into town for dinner while kids play at camp. We offer dinner, movie, and sleeping under the stars to end the evening.
Night Among the Stars (Ute Trail ONLY!) – Ladies and gentlemen, you have been invited to one of the most prestigious, most sought-after events of this century. Roll a set of three and we will see who the winner of the night just might be. This night of stardom, class and competition will undoubtably be one for history books. Come dressed as your favorite celebrity, star, superhero, or favorite person. Let's roll!
Star Search (Horn Creek ONLY!) – Lights. Camera. Action! Now is your chance to take the stage and show Horn Creek why you are a star. Share your skills during this talent show to boost you to stardom. Whether you sing, dance, play an instrument or tell jokes, you do not want to miss this opportunity to be discovered. Come dressed as your favorite celebrity, star, superhero, or favorite person.
Blessing Night – Friday night is a very special evening to end an extraordinary week. After a time of Family Blessing, we will conclude an extraordinary week of Sky Ranch Family Camp by gathering around the campfire to reflect on what the Lord has done in our families and in our own hearts. We will worship in song and have the opportunity to reflect and share meaningful moments from the week.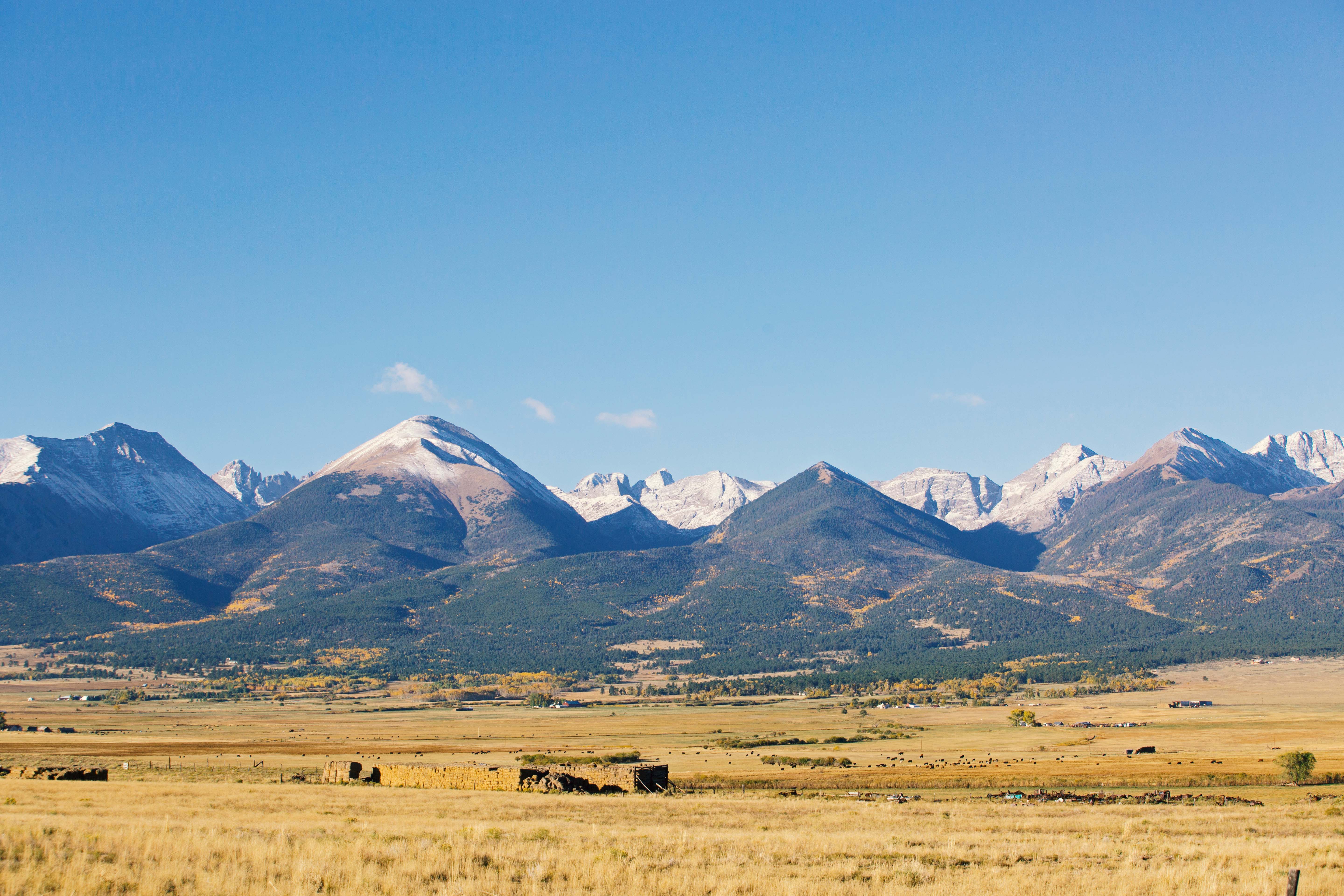 Climate and Weather
WEATHER – We enjoy over 300 days of sunshine every year and a cool, dry climate. Summer daytime highs are typically in the 70s or low 80s, with lows sometimes in the 40s or even 30s. Temperatures at higher elevations are usually lower than in town. A warm jacket and/or sweater will be necessary for your visit during the summer.
Thunderstorms are typical daily occurrences during the summer, especially during July and August. Stay off of ridges and away from open ground to avoid lightning strikes. Longer hikes are best started early in the morning so you can be down off the mountain if there is lightning.
OUTDOORS – It is essential to wear eye protection, a hat, and sunscreen when outdoors. The sun is much more intense here than in areas of lower altitude. Insects and mosquitoes love Colorad, so be sure to pack insect repellant and use it frequently when you plan on being outdoors. We do not recommend drinking from the rivers, lakes, or streams.
ALTITUDE – Gains in altitude can affect anyone, especially when traveling above 7,000 feet. Sometimes, the effects can include: headaches, breathlessness, fatigue, inability to sleep, swelling of the hands, face, or feet, nausea, or vomiting. You can reduce your symptoms by avoiding strenuous activity for the first day or two of your visit, and drinking extra water before and during your week of camp. We suggest filling up a water bottle and staying well hydrated throughout the day. Check with your doctor before going to high altitude if you have a heart or lung condition.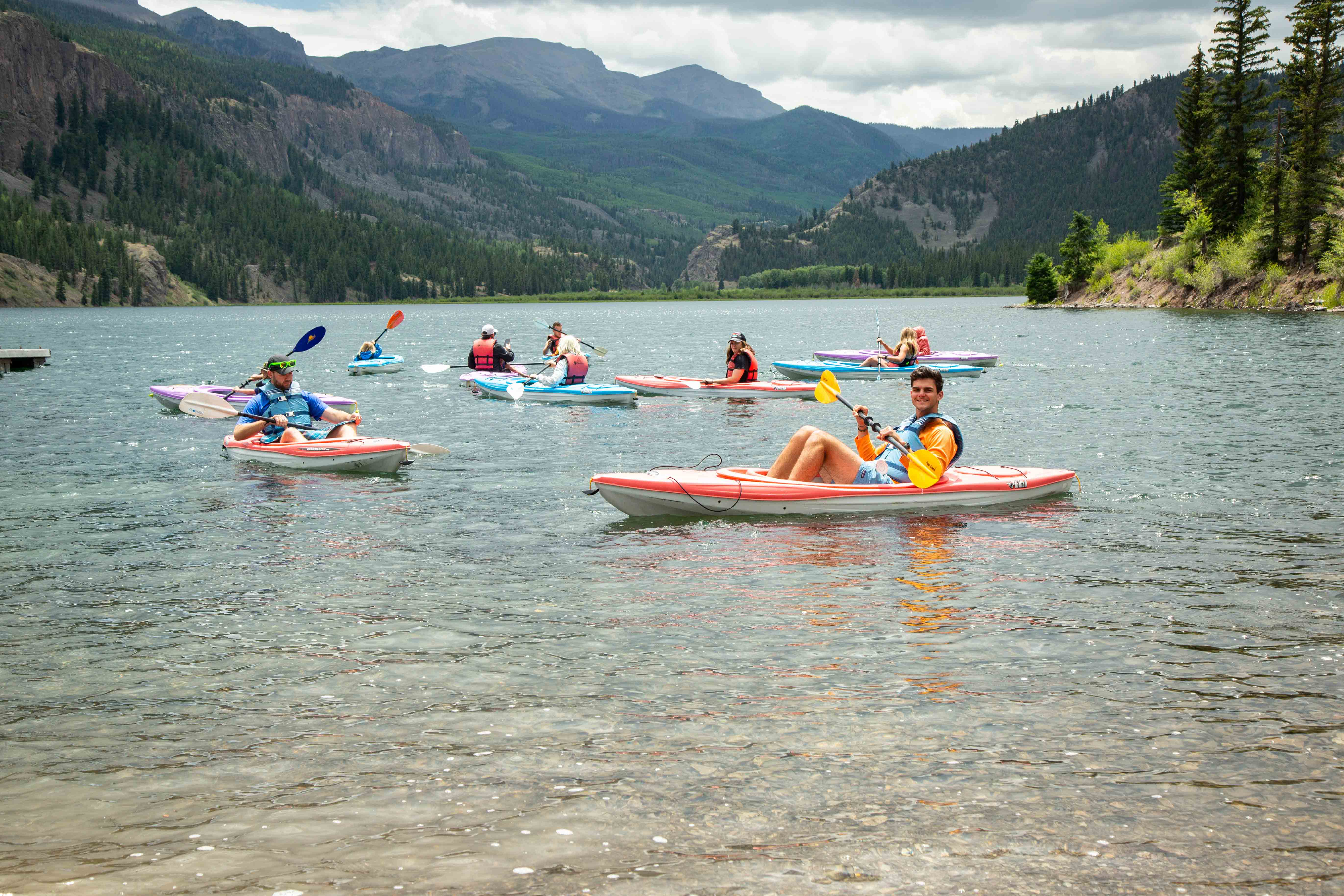 Off-Camp Adventure Day
While you are at camp, your family will have the opportunity to spend the day off-camp together. There are many things to do in and around the area. Take time before camp to find a fun outing that your family would enjoy while visiting the area. Remember to make a reservation if needed. (Off camp day is encouraged, but optional. You are welcome to stay on camp if you wish.)
Ute Trail Off Camp Ideas
*At Ute Trail, Off-Camp Day will be Thursday.
Horn Creek Off-Camp Ideas
*At Horn Creek, Lodge will be Wednesday and Meadows will be Thursday.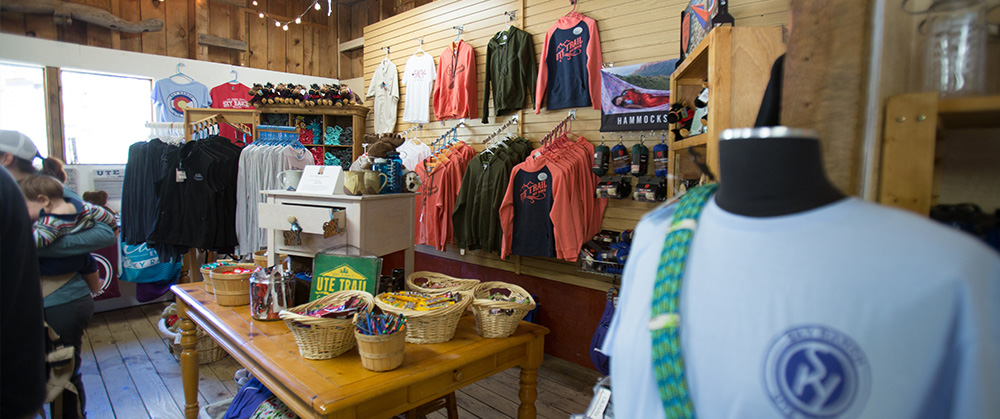 Ranch Bank
While you are at camp, there are a few places where you can purchase awesome souvenirs and delicious snacks. Because it can be a hassle to carry cash, we will provide wristbands for each family member upon arrival. These wristbands will be linked to your credit card on file, so everyone can make purchases throughout the week. If you don't want your children to make purchases, do not give them a wristband. You are welcome to carry cash or use a credit card if you prefer.
When your family visits the store, we will scan your wristband. This will create a running tab that will be charged Wednesday after your visit has ended. This draft will be processed to your credit card on file for all purchases made. Please make sure your card on file is up to date! If you log into your Online Account to look at your deposit schedule on your profile, you will see this date reflected.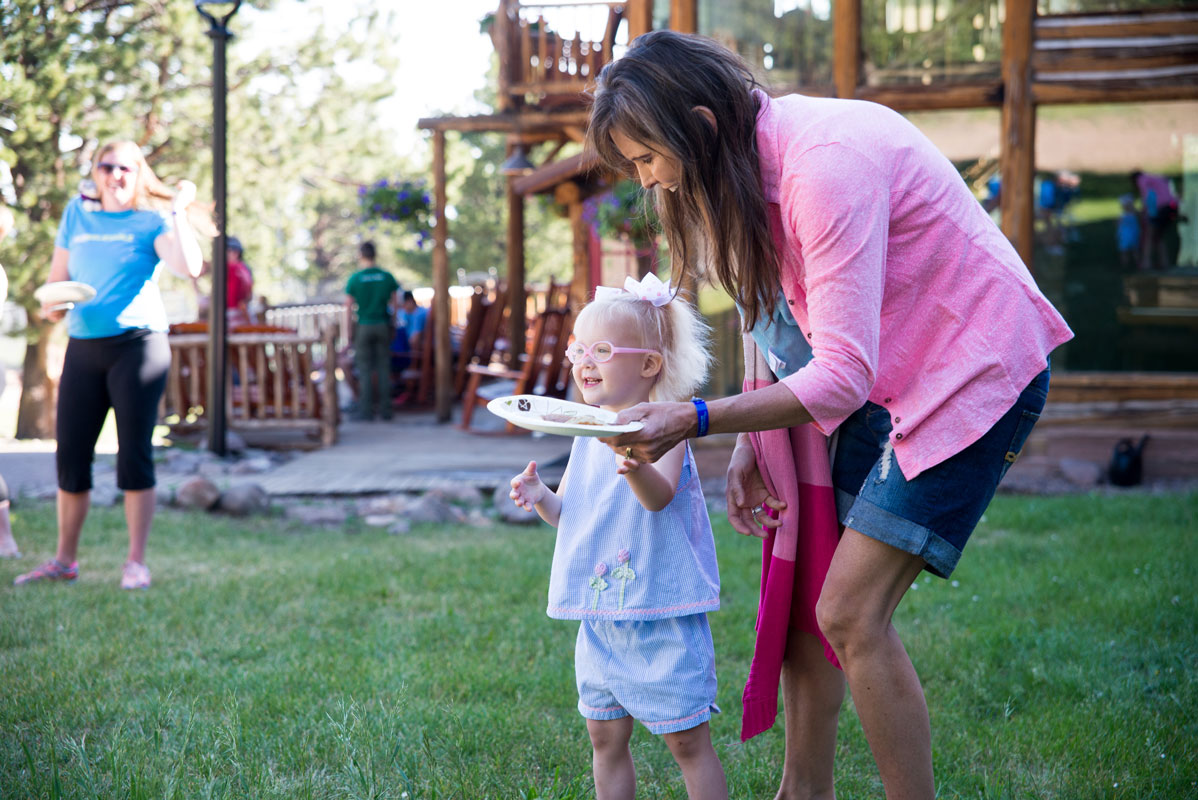 IMPORTANT THINGS TO KNOW
Our staff is here to serve you with excellence and make your week of Family Camp as enjoyable and meaningful as possible. A few helpful things to remember:
Check-in & Out – Check-in begins at 4:30 pm on Sunday and check-out is at 9:00 am the following Saturday. If you will arrive to camp later than 6:00 pm Sunday, please email your Camp Manager listed below:
Ute Trail - Tim Heath (TimH@SkyRanch.org)

Horn Creek Meadows - Jake Auerbach (JakeA@SkyRanch.org)

Horn Creek Lodge - Grace Hamilton (GraceH@SkyRanch.org)
Linens – All bedding, towels, and wash cloths are provided. If your bedding needs to be cleaned or changed, please let us know. We visit your cabin or room to take the trash out and provide fresh towels on Wednesday.
Laundry – If you need to do laundry, we have a laundry facility on camp that you can use. It is stocked with everything you may need. At Ute Trail, you may even have a laundry unit in your cabin.
Dietary Restrictions – If you or your child has any dietary restrictions, please let us know at least one week prior to your arrival, so we can prepare for you.
For Ute Trail, please contact Ben Walker (BenjaminW@SkyRanch.org)
For Horn Creek, please contact Ryan Kenyon (RyanK@SkyRanch.org)
Connection Time – Throughout the week, we will be offering Connection Time for both kids and parents. Kids will connect with other kids through an age-appropriate Bible study, and parents will have an informal round table discussion time led by our host couple. This year's discussion will be centered on community.
Wifi – If you have an emergency need access to wifi, please connect with a staff member while you are at camp for help.
Camp Resources