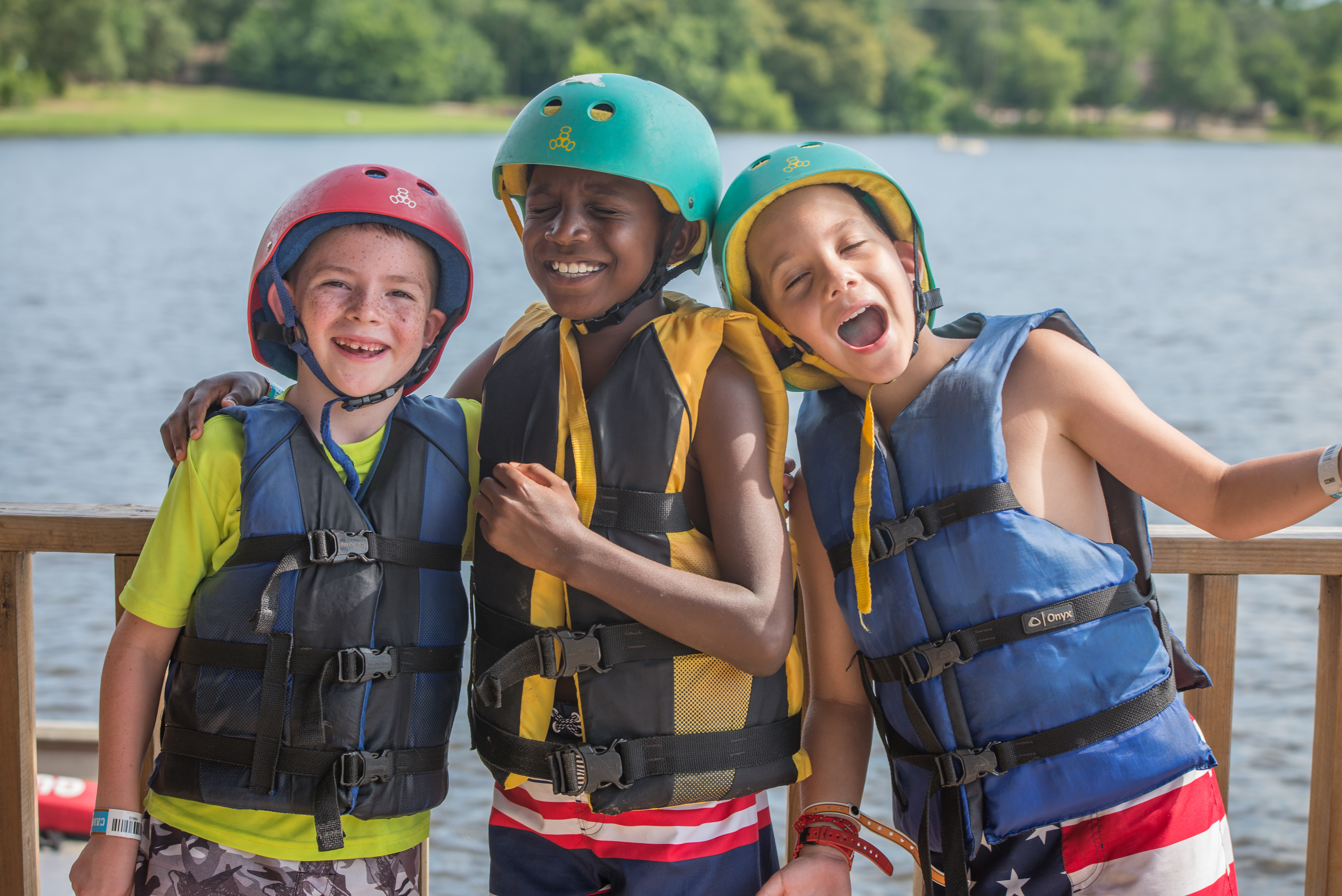 7 Reasons Why Summer Camp Is A Great Experience For Your Child
Summer is quickly approaching which means that kids will be out of school and ready for fun activities. A week of overnight summer camp can be one of the most exciting, fun, and unforgettable parts of your child's summer. Here are seven reasons why your kid should go to summer camp:
1.Social Skills: At summer camp, children will be around other kids their age. This gives your child the opportunity to bond and make friends, teaching valuable social skills and creating what could be lasting relationships.
2. Unplug From Technology: It is easy for television, video games, and social media to consume a child's day. At summer camp, kids "unplug", tuning back into nature, friends, and the world around them.
3. Physical Activity: When you send your kid to summer camp the opportunities for outdoor, physical fun are endless. Whether that is swimming, playing sports, laser tag, or doing ropes courses, campers are physically active throughout the day. Many times, activities at summer camp, such as the zipline, encourage children to push beyond their "comfort zone" and overcome a fear.
4. Fostering Independence: Kids who spend a week away from their parents practice making some of their own decisions. At summer camp, they experience this in a safe and caring environment. This helps build important character qualities such as responsibility and self-confidence.
5. Role Models: Children who attend summer camps are mentored by character role models- counselors who are still young enough to be fun, but farther along in their path to offer some guidance and wisdom. Great summer camps spend countless hours recruiting, vetting, and training counselors that will pour into their campers.
6. New Experiences: Camp can guide kids out of their daily routine and let them explore new activities they otherwise wouldn't be able to try at home. Whether that is a ropes course or zipline, or archery and mini golf, camp allows kids the opportunity to discover new hobbies or passions.

7.Have Fun: Most importantly, camp is a place where kids have fun! With activities that cater to different ages and a broad range of fun things to do, camp allows tremendous variety. Fun with a purpose- of growing kids into all that they were created to be.
The first week of summer camp is right around the corner- give your child an experience with eternal impact! As a leader in Christian Camps across North America, Sky Ranch fosters independence, exploring new interests, and fun friendships in a Christian environment . Our premiere camp experience gives your child the chance to build lifelong memories and interact with thoroughly screened, highly trained counselors who serve as real role models. We offer children and families a life-transforming adventure and a fun, safe, Christ-centered environment in which to learn, explore, and grow.