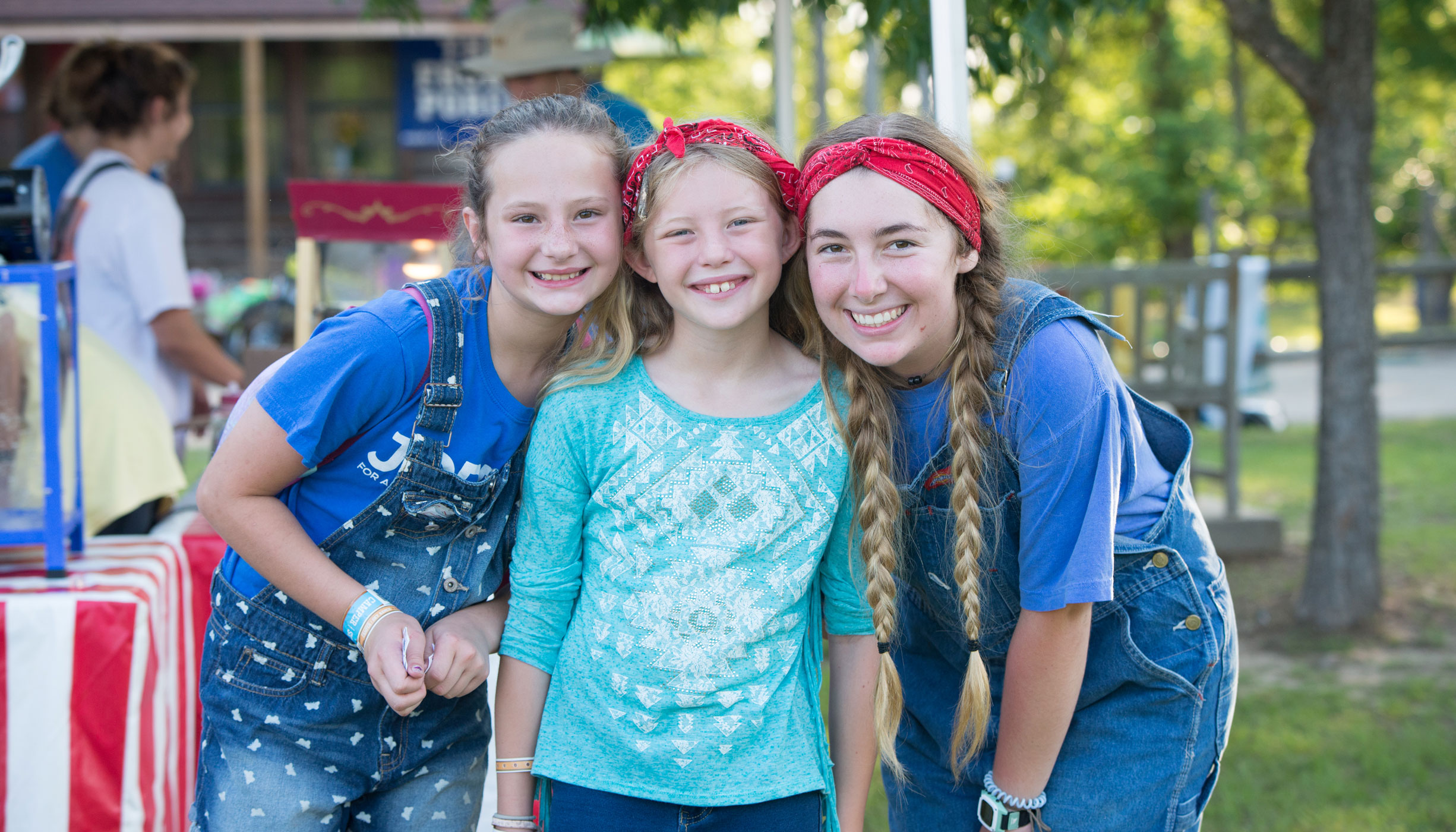 Health
Staying Healthy at Sky Ranch
We want your child to have a fun and unforgettable experience at Sky Ranch! While we recognize that trips to the health center are not completely unavoidable, we work diligently to minimize any time spent away from camp activities. This means that we take a proactive, wholistic approach to caring for your camper. Ways that we do this include, but are not limited to, focusing on the importance of handwashing, bug spray, sunscreen, hydration and rest for your camper. This page contains pertinent information to your camper's stay.
Health Tips for Camp Prep
A healthy camp starts at home! As you prepare to send your child to camp, here are some ways that you can ensure they have a wonderful experience:
If your child shows signs of illness, please keep them home. This greatly reduces the spread of illness at camp.
Teach your child to sneeze in his/her sleeve and to wash hands often at home and at camp.
Please send a reusable water bottle. Your child can refill it frequently during their camp stay. Staying hydrated is very important!
We have a strict lice policy: For the safety, health and comfort of all campers, no child with untreated lice (bugs) or lice eggs (nits) on their person or belongings will be admitted to camp. Each child will be checked for lice/nits upon arrival to camp. If lice/nits are present, they must be treated prior to admittance to camp. Parents are responsible for treatment of both their camper's belongings and camper's head when lice and or nits are found at camper check-in. Please check your child 48 hours prior to arriving at camp (see http://www.wikihow.com/Check-a-Child's-Hair-for-Lice for more information). In order to properly perform a lice/nit check, ponytails must be removed prior to check. We will do our best to do lice checks around braids but any signs of lice or nits will require that braids be taken out. In the event that lice/nits are found, you may choose to have Sky Ranch perform a lice/nit treatment on your child for an additional fee.
As a part of our registration process, each camper must have a health history form completed. Please verify that this form is accurately completed upon registration.

Requires any injectable medication
Diabetes
Autism
Any seizure disorder
Asperger's Syndrome
Any special situation that requires our attention. It is very beneficial for us to have this information as soon as possible so that we may prepare our counselors and staff.
If your child has surgery, a fracture or serious injury within six weeks of camp, please contact our Health Administrator as a physician's release will be required.
If your child experiences contagious illness seven days prior to camp, please contact our Health Administrator to discuss specifics.