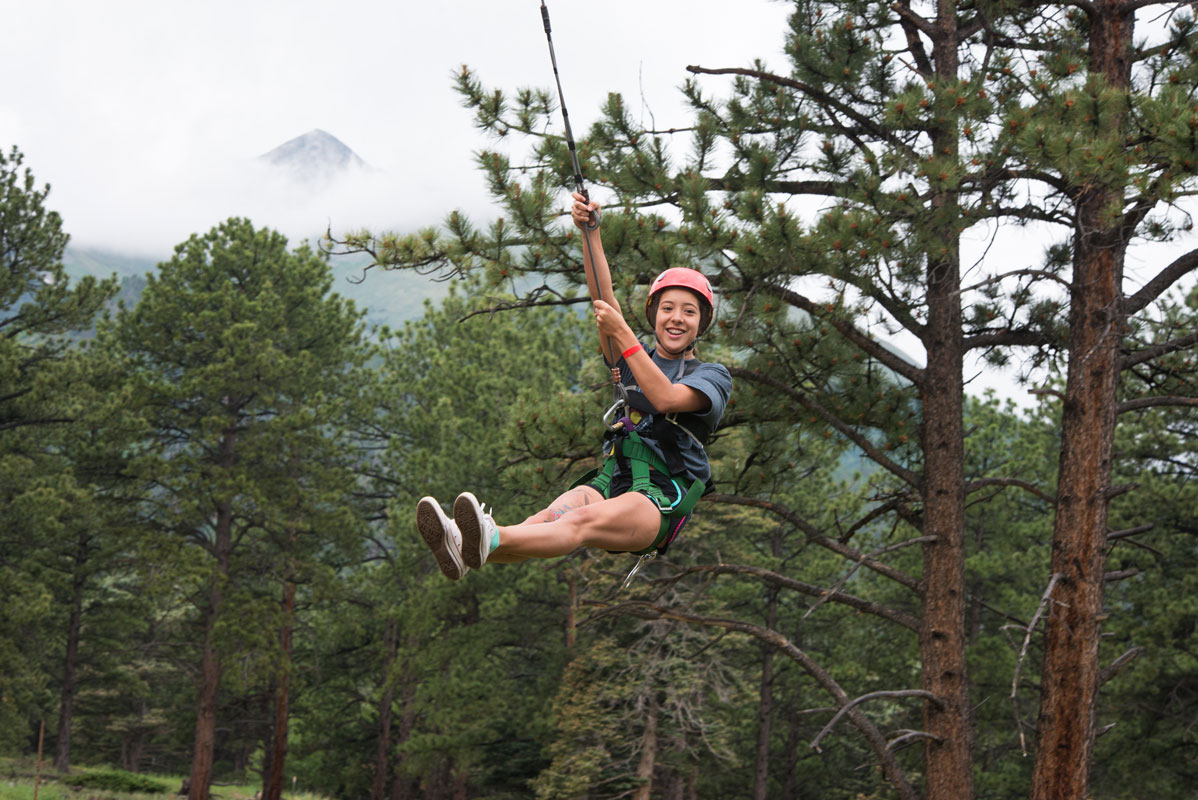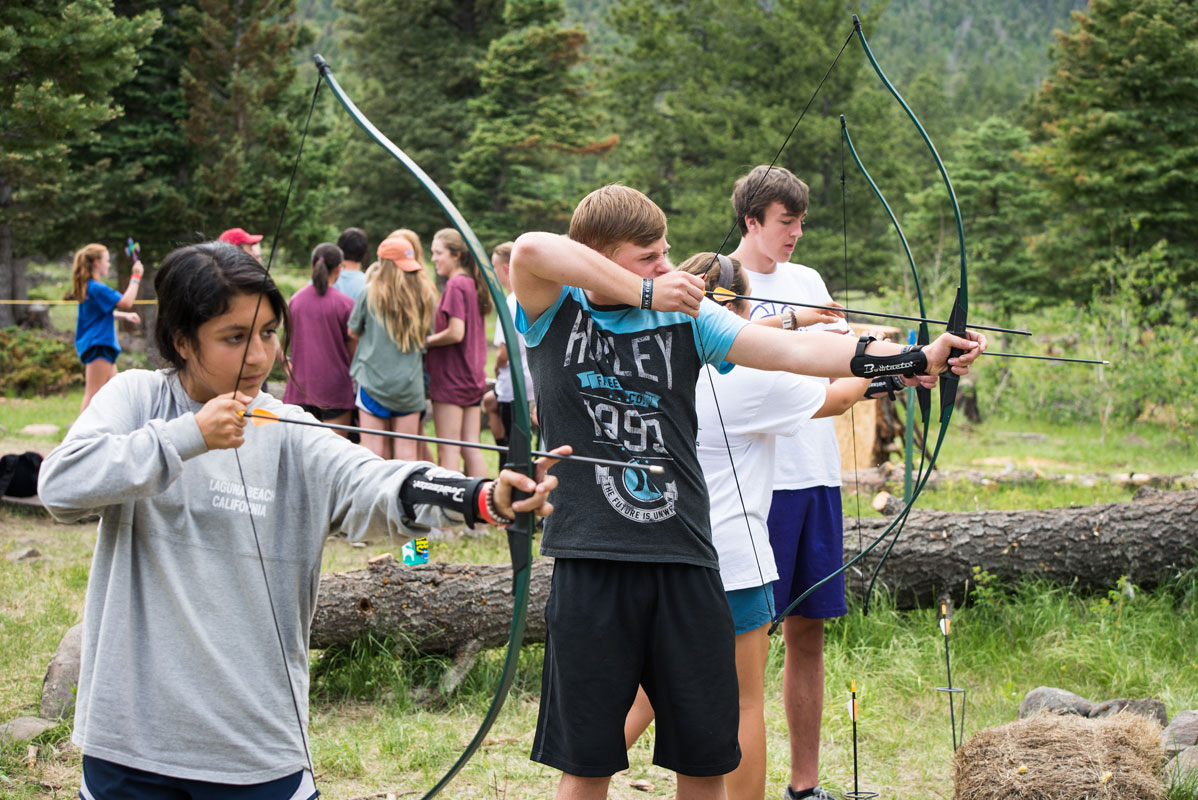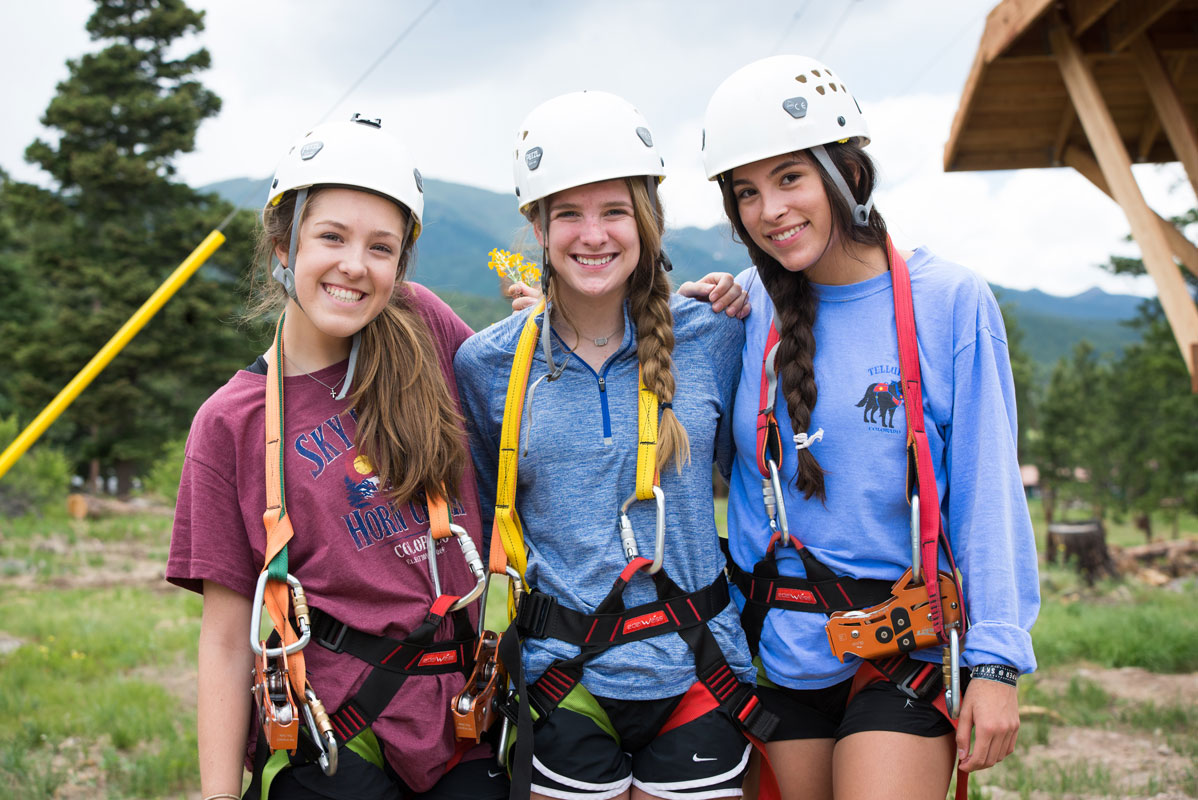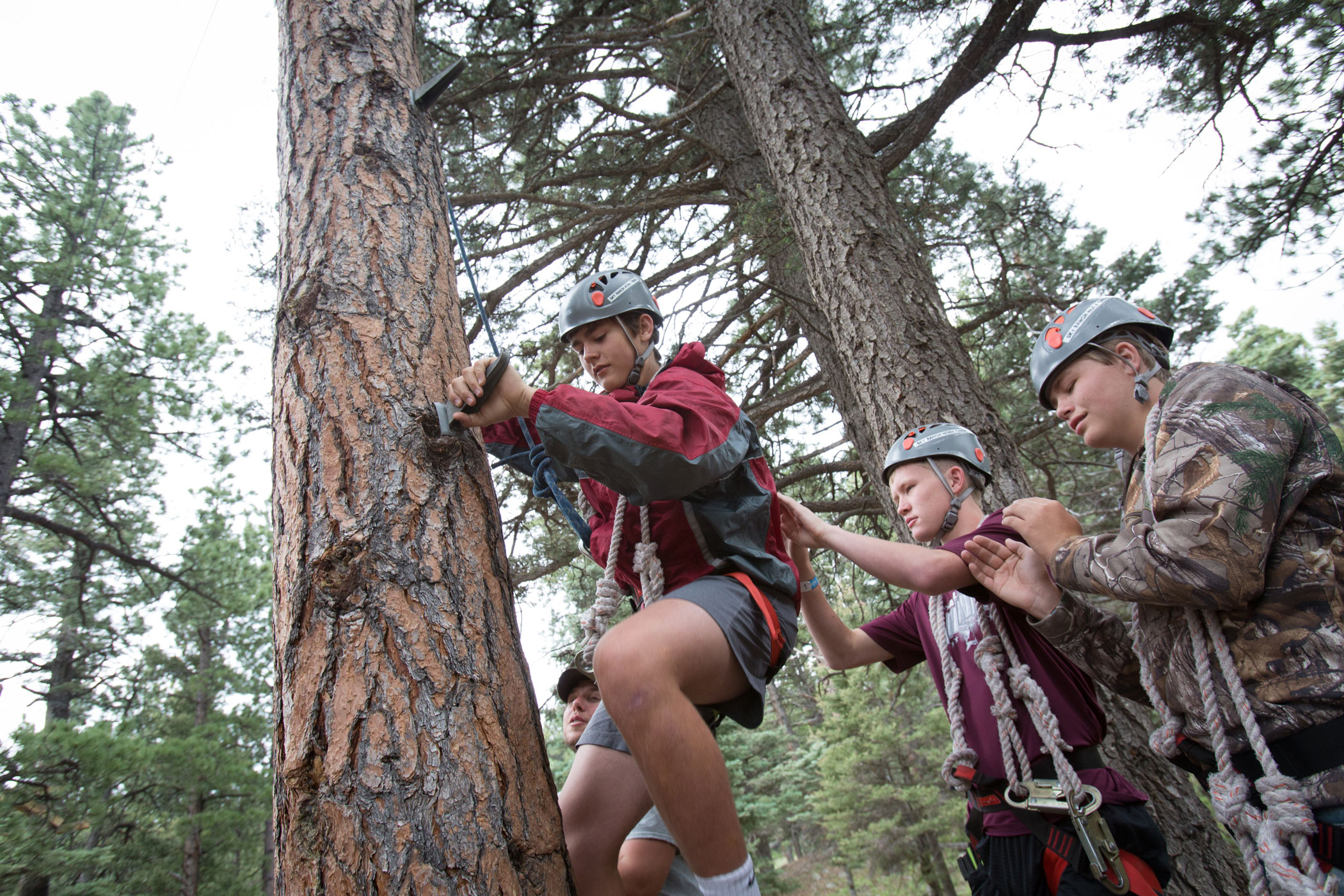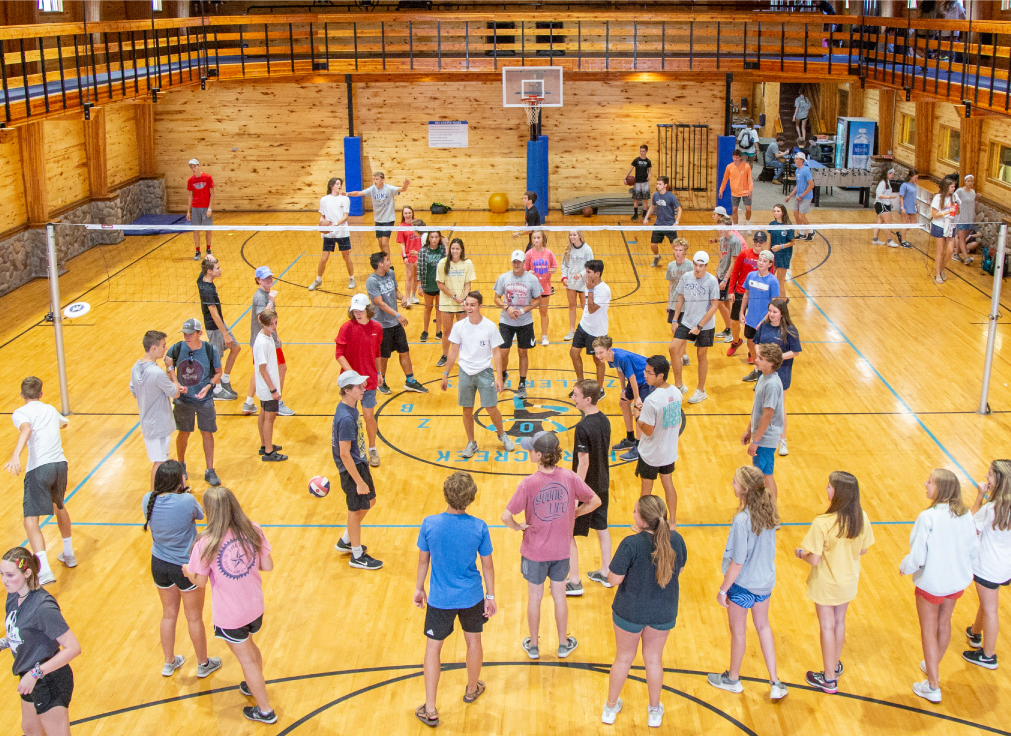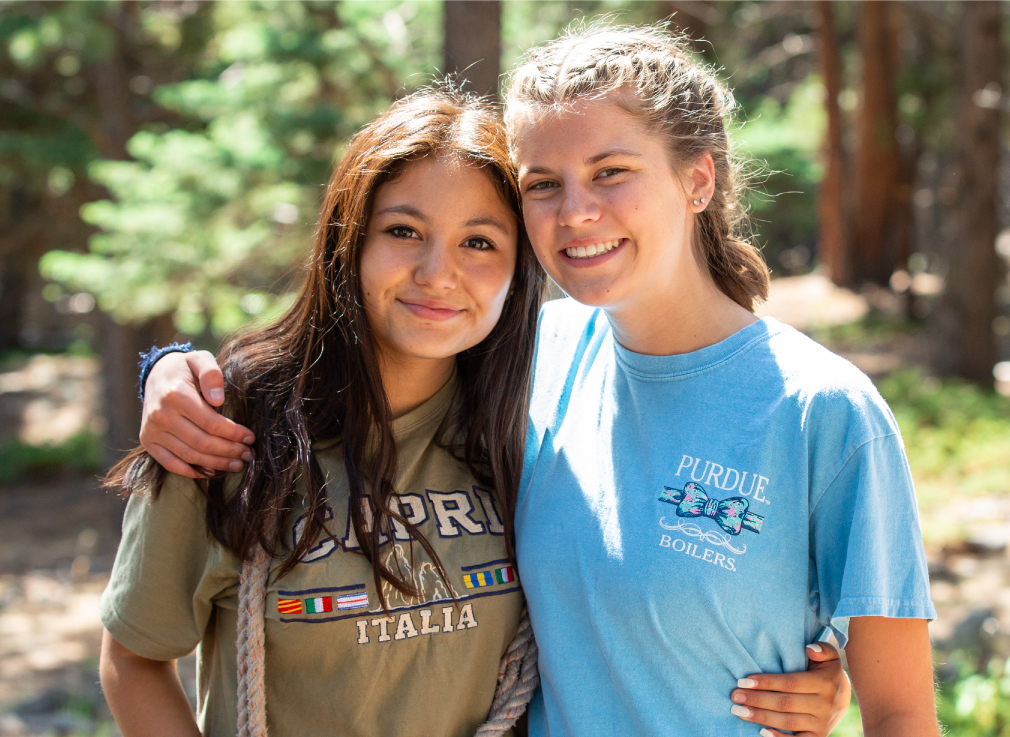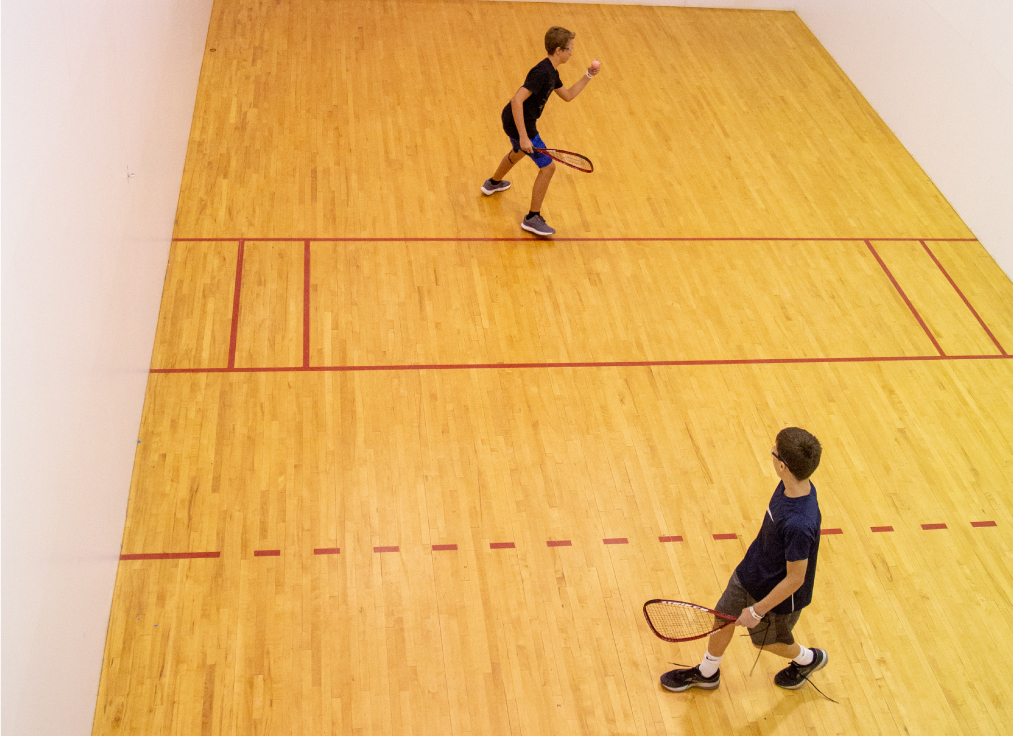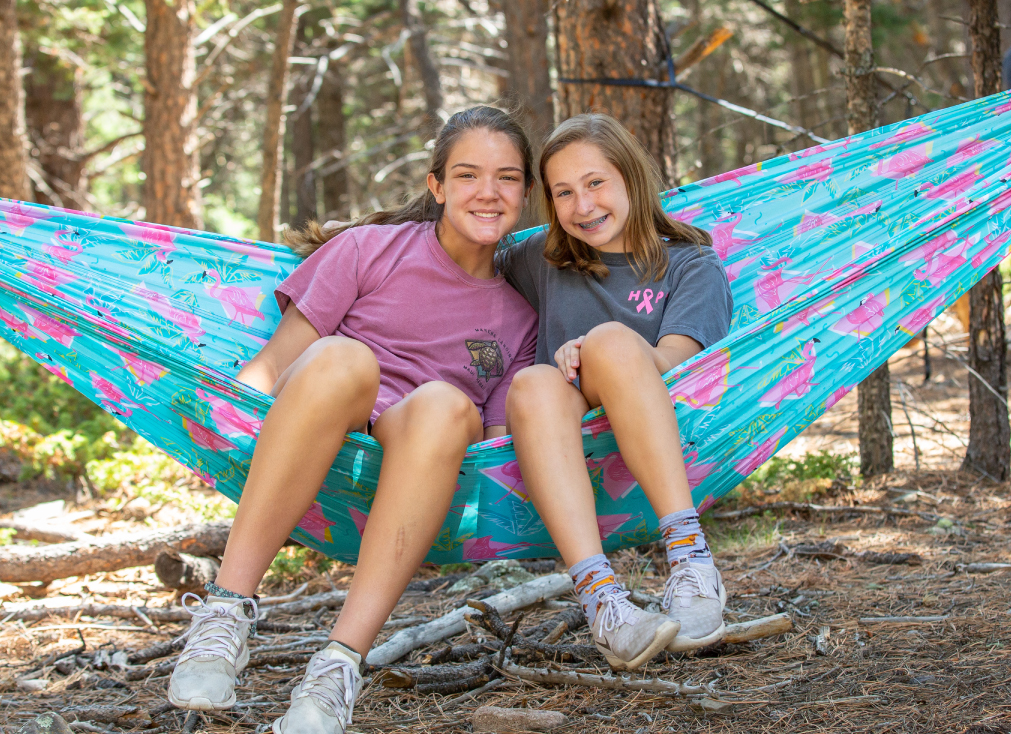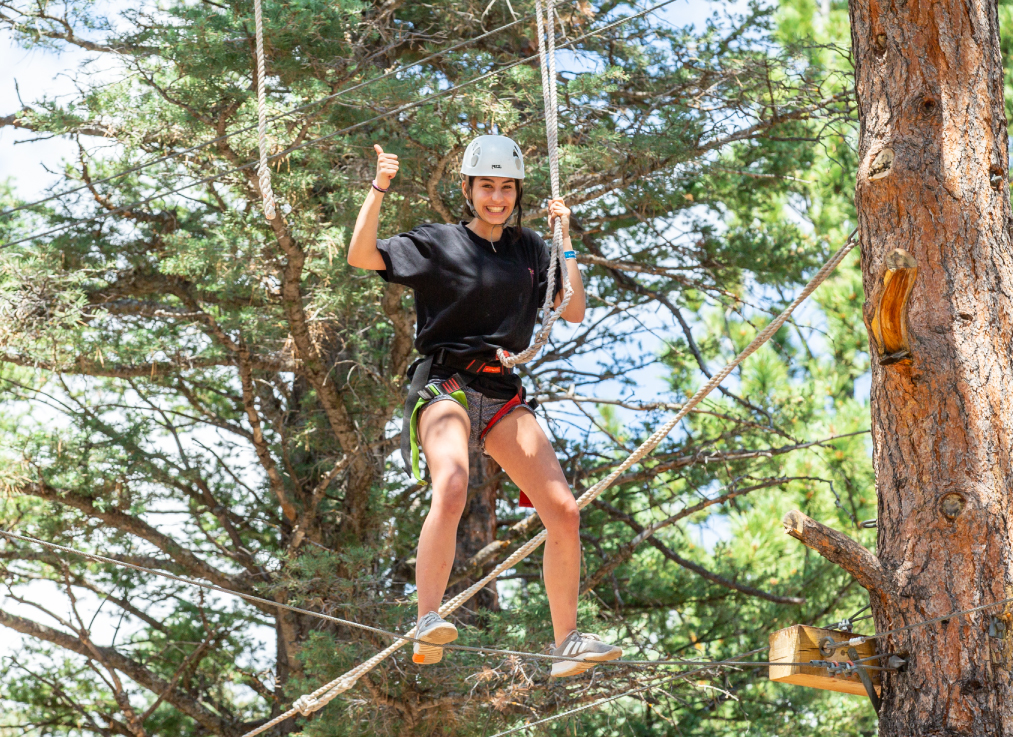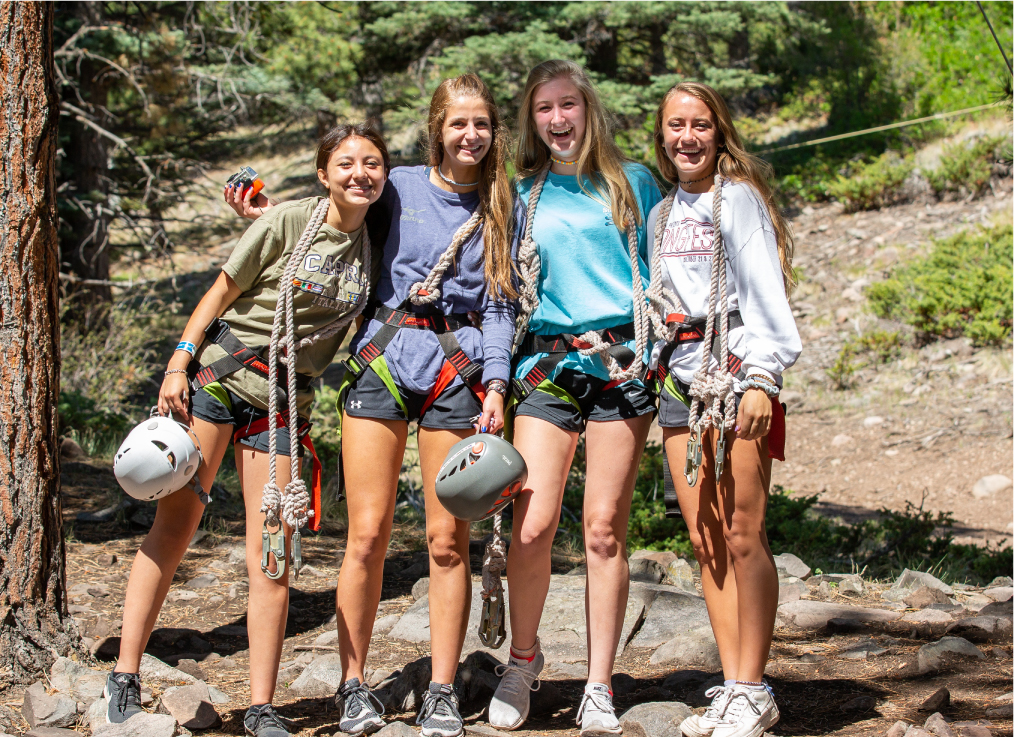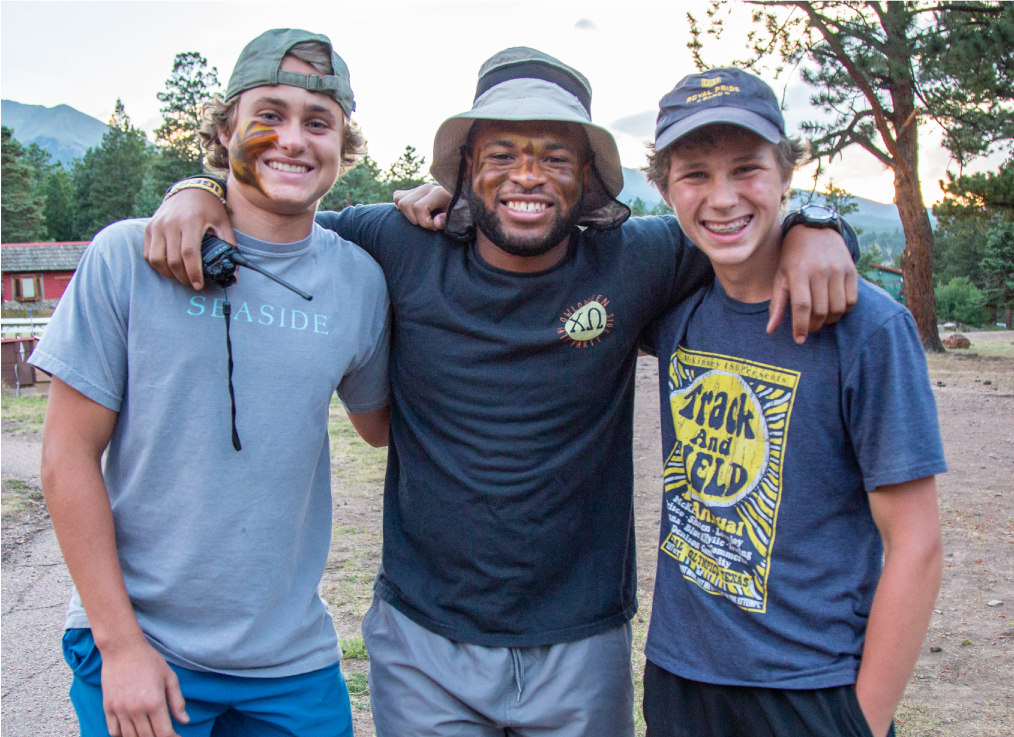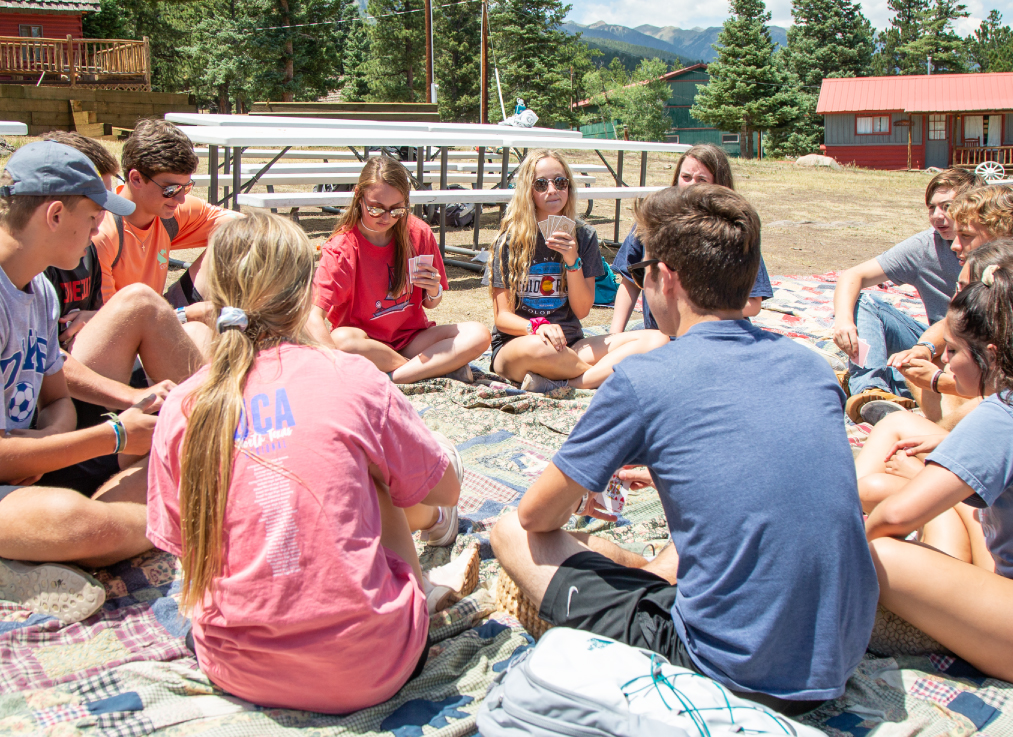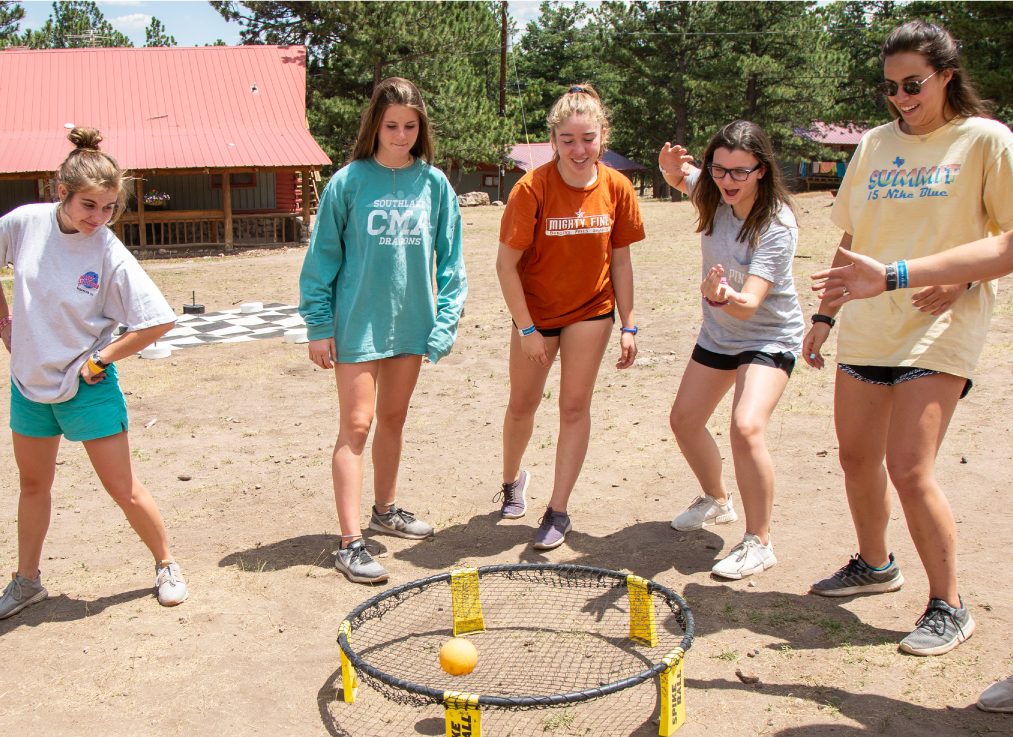 What makes Quest Colorado unique?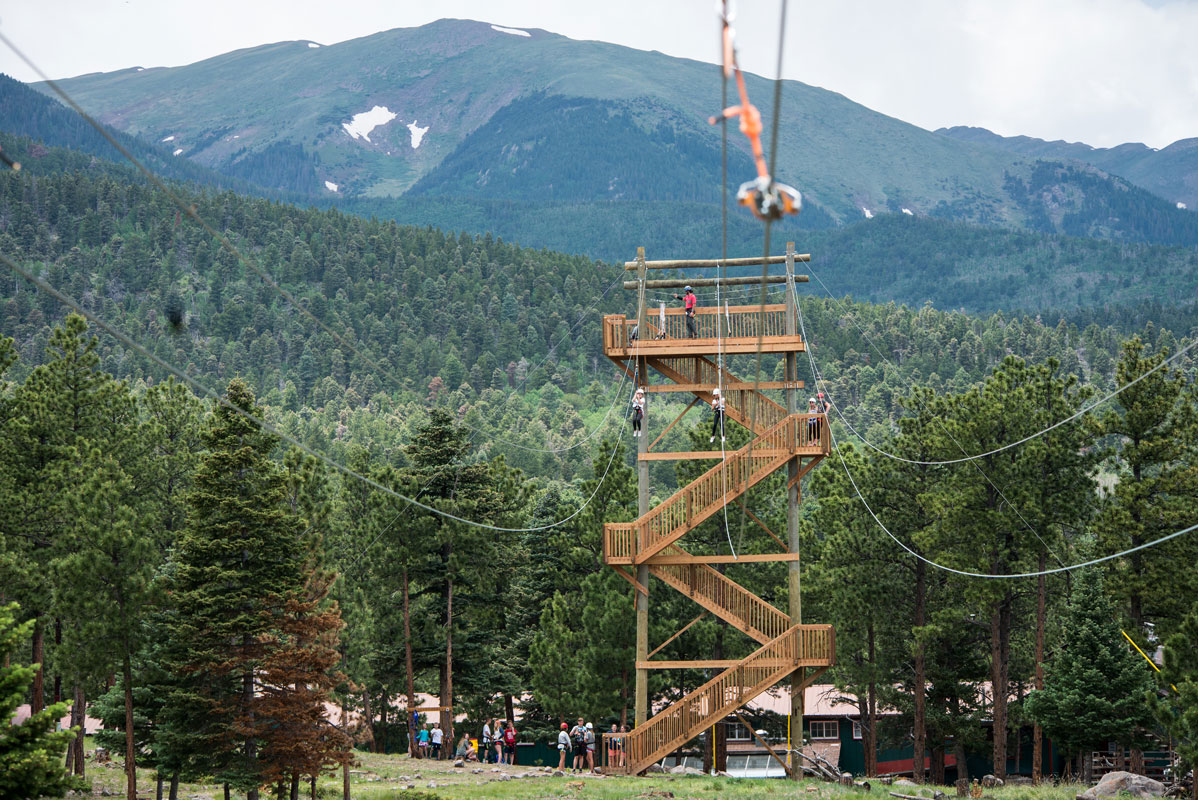 Intentional Community
Purposely limiting group size allows for deeper relationships with counselors and other campers in each cabin. As they begin to share and learn from each other, campers learn the design and purpose of the body of Christ, continuing to build off the foundations of Morph and Quest.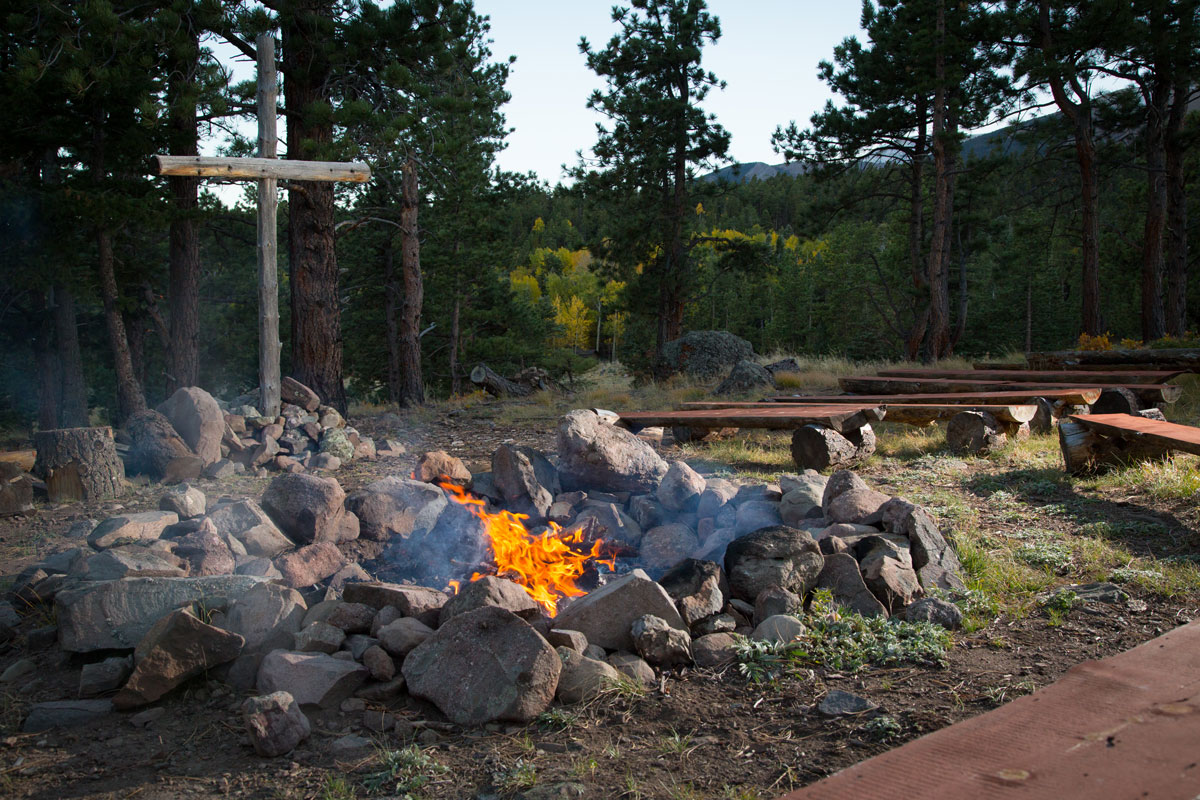 Inductive Bible Study
Led by hand-selected counselors, campers participate in inductive Bible study where they learn and practice observing, interpreting, and applying the Bible for themselves.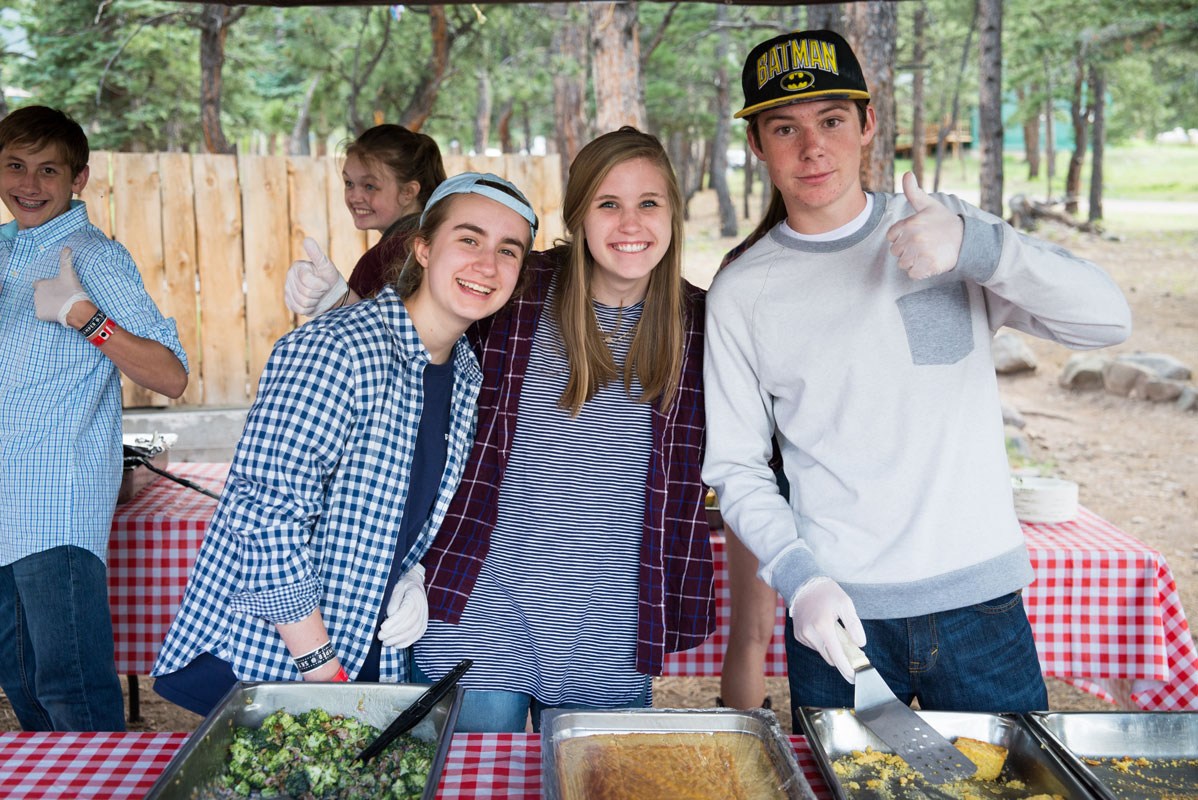 Service Projects
Campers learn how to serve with excellence in every aspect of life even in seemingly menial tasks. Building off the same service goals introduced in Quest, these incoming high school sophomores serve Family Camp families in a unique environment. During their session, campers serve by washing dishes, helping to clean up the dining hall after meals, and helping to facilitate Family Camp western night. Campers learn how to put their faith into action by creating a fun and loving atmosphere for others to experience and enjoy.
Upon completion, each camper receives a reference letter from Sky Ranch, which can be used for school service requirements and college/scholarship applications.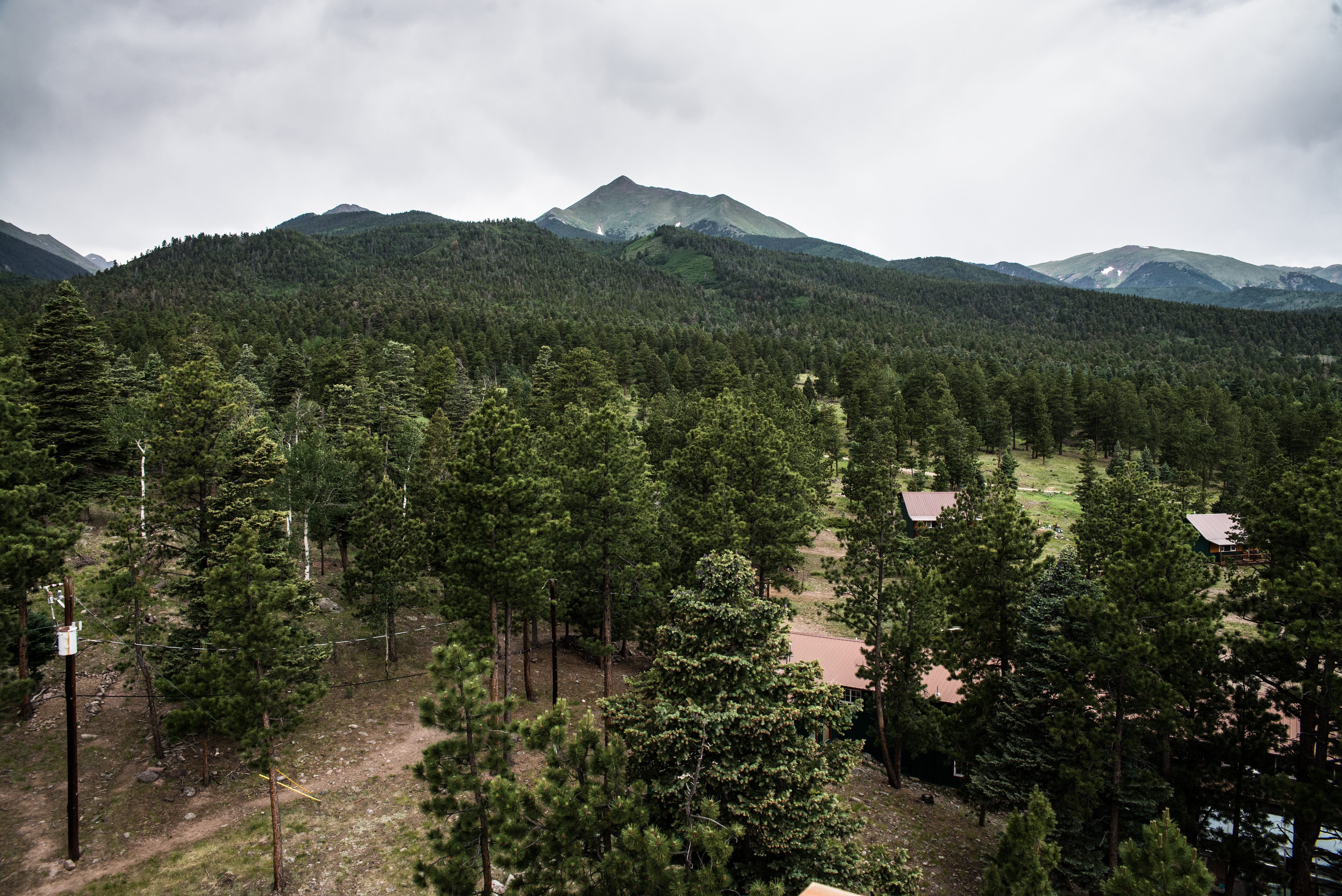 Quest CO Facilities
Quest Colorado is a 10-day adventure to Sky Ranch Horn Creek, near Westcliffe, Colorado. Quest Colorado campers will get to experience the thrills of mountain view ziplines, alpine swing, lodge style recreation center, multi-lane bowling alley, indoor rock wall, full court wood basketball floor, snack shop, and more!
From Texas to Colorado
Campers are dropped off at our main Van, Texas site for a Sunday opening night of fun and fellowship on camp, then a day full of activities on Monday. Campers board buses Monday evening, mountain-bound. There's nothing like a lengthy bus ride to tear down walls and build bonds that will last a lifetime!
Once at our Horn Creek site, campers experience all the traditional fun of summer camp, activities indigenous to the mountains, and in-depth Bible study with Godly role model counselors.
Campers return to Texas Tuesday afternoon of the following week for closing ceremonies in the Dallas area.
Activities
There's never a dull moment at Sky Ranch.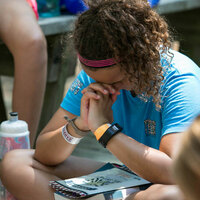 Bible Study
Sky Ranch's biblically-based study curriculum answers one of the annually rotating worldview questions:
Who is real? (God is real)
Who is Jesus?
Who do you trust? (Scripture)
Who are you?
Each program will tackle these 4 questions from the Life Map meant to intentionally challenge and encourage our campers where they are at developmentally. By moving through them every four years, campers work through these questions in the different stages of childhood – developing and deepening in their understanding as they mature.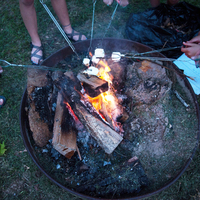 Campfire
Gather around the campfire with friends to roast marshmallows, share stories, and laugh.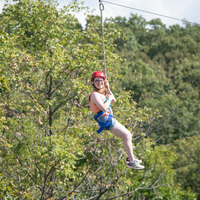 Ziplines
Speed down our multi-line ziplines with your friends. A high-flying adventure you'll never forget!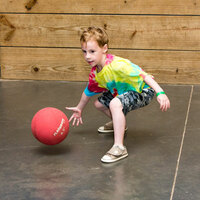 Gaga Ball
The more players the better! Dubbed a kinder, gentler version of dodge ball, Gaga Ball is played with a kickball, and combines the skills of dodging, striking, running, and jumping, while trying to hit opponents below the knees. Players need to keep moving to avoid getting hit by the ball. Fun and easy, everyone gets a serious workout.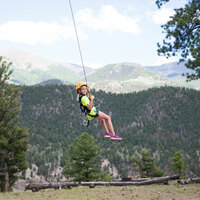 Alpine Swing
This is a swing unlike any other! Get ready for a 360-degree view.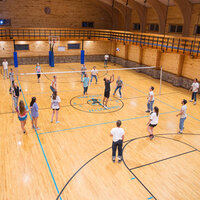 Rec Center
The Horn Creek Rec Center is packed full of entertainment so, no matter the weather, there is always something to do: Bowling, Rock Climbing, Basketball, Racquetball, the Trading Post store, Peaks Treats, and more!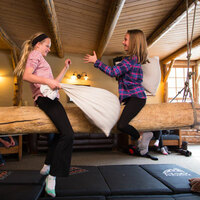 Hanging Log
Test your balance as you duel an opponent atop our hanging log.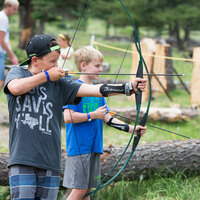 Peak's View Target Trail
This activity area offers a handful of different target sports to try, like Tomahawks, Archery, and BB Guns.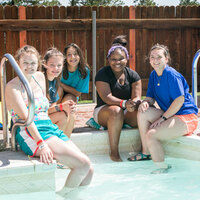 Pool
Recline, sun bathe, swim, play and relax over at the pool!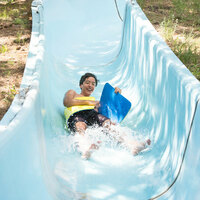 Water Slides
Choose from three different slides. Race a friend down or enjoy a refreshing cool down.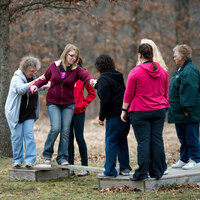 Team Building
Spend some intentional time together as a team problem-solving your way through a few of our team challenges or low ropes elements.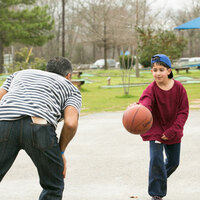 Basketball
Sky Ranch offers a full-sized basketball court.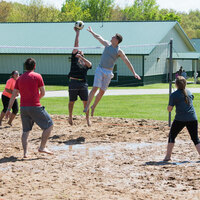 Volleyball
Sky Ranch offers a full-sized sand volleyball court.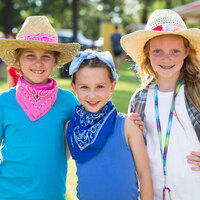 Nights Events
Each night of the week is packed with an awesome theme night created with your camper's age in mind. From the unforgettable Carnival & Rodeo for Sky 1 & 2 to the tradition of Mission Impossible for Sky 3 all the way through Leadership camps, campers are sure to have a blast.
High Ropes
An adventure high in the trees, the high ropes course gives you the opportunity to challenge yourself on various elements and finish with a zipline!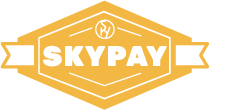 For more details and information about the Sky Pay Payment plan