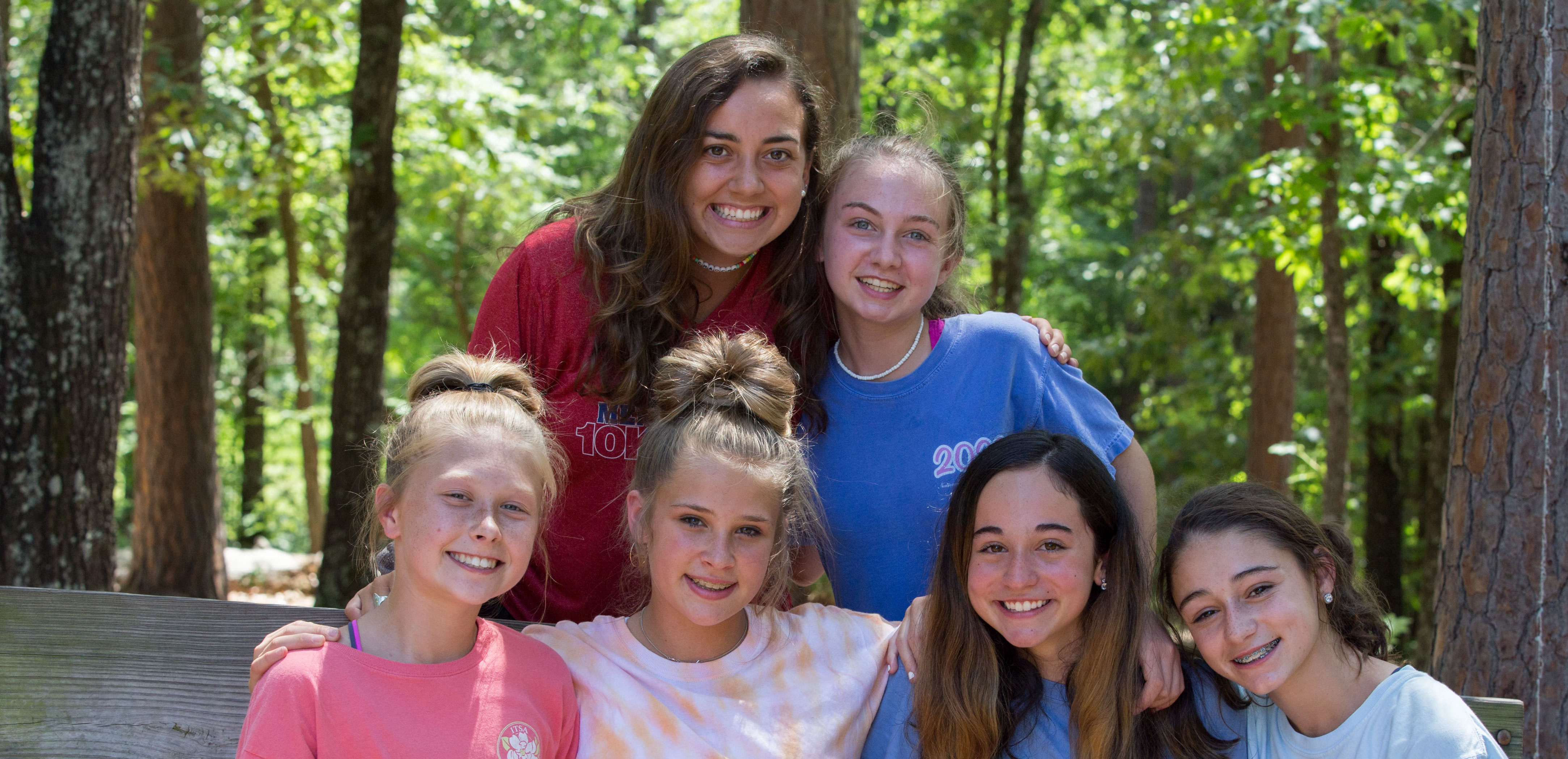 Morph is the beginning of the Sky Ranch Leadership Camp program. Each day, campers dig deeper into fundamental issues of their faith and explore leadership principles which they apply in hands-on experiential ways. Throughout the week campers learn how to focus on the development of a strong character and healthy self concept. Morph programming is presented by camp counselors and our full-time ministry staff.
What makes Morph unique?
Intentional Community
The limited amount of campers per session allows campers to build deeper relationships with counselors and other campers in their cabin. As they begin to share and learn from each other, this helps Morph campers learn the design and purpose of the body of Christ.
Challenging Bible Study Curriculum
Campers begin to dive deeper in Bible study where counselors facilitate in a way that challenges campers to not just be given information, but rather to think critically about what they read in the Bible in order to discover the truth of God's Word more fully.
Service Projects
This is the introduction of service projects that will increase throughout the course of Phase 2. Morph girl cabins will eat a meal with a younger Sky-level girl cabin and interact at an activity together allowing them to engage in conversation and serve the younger campers. Morph boy cabins will engage in various projects around camp and help serve differing departments.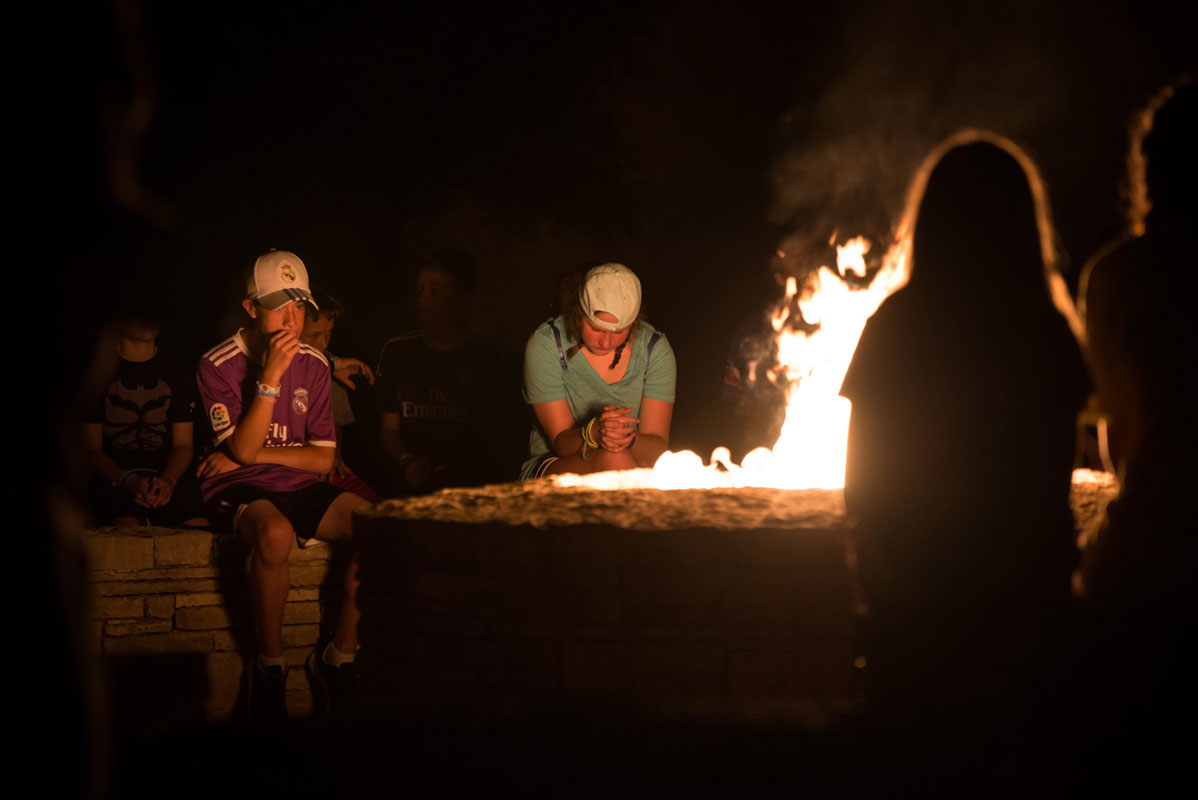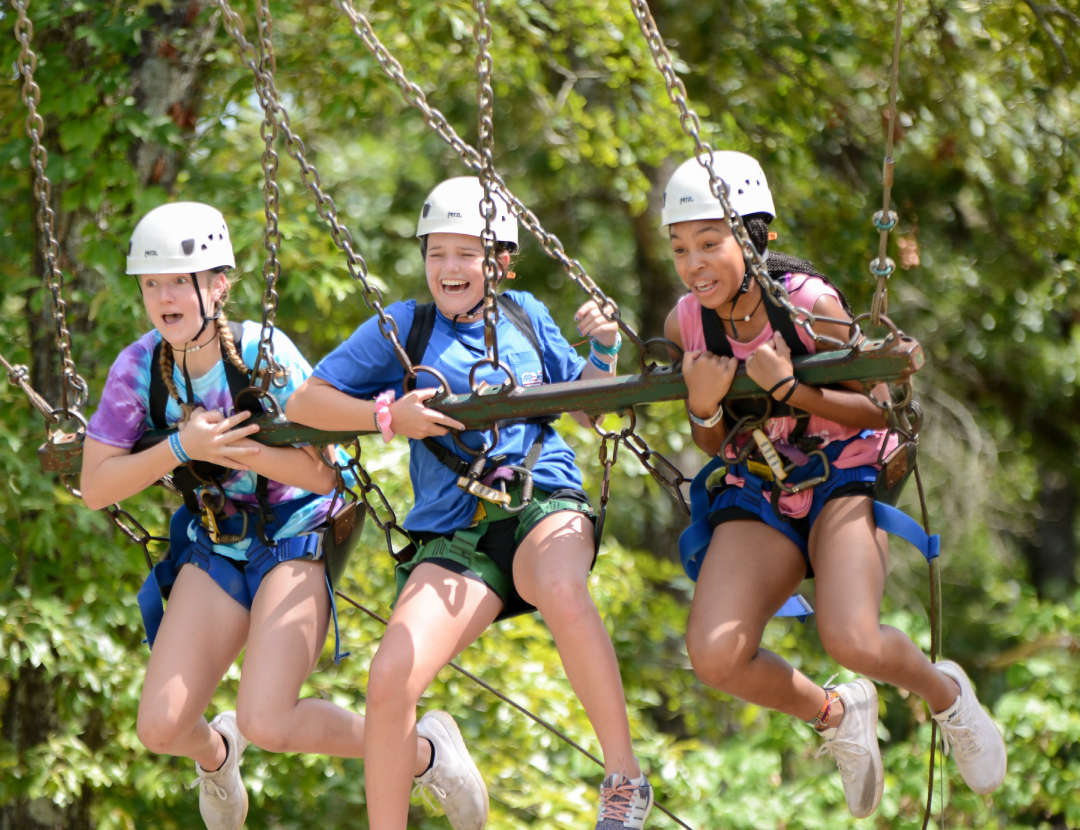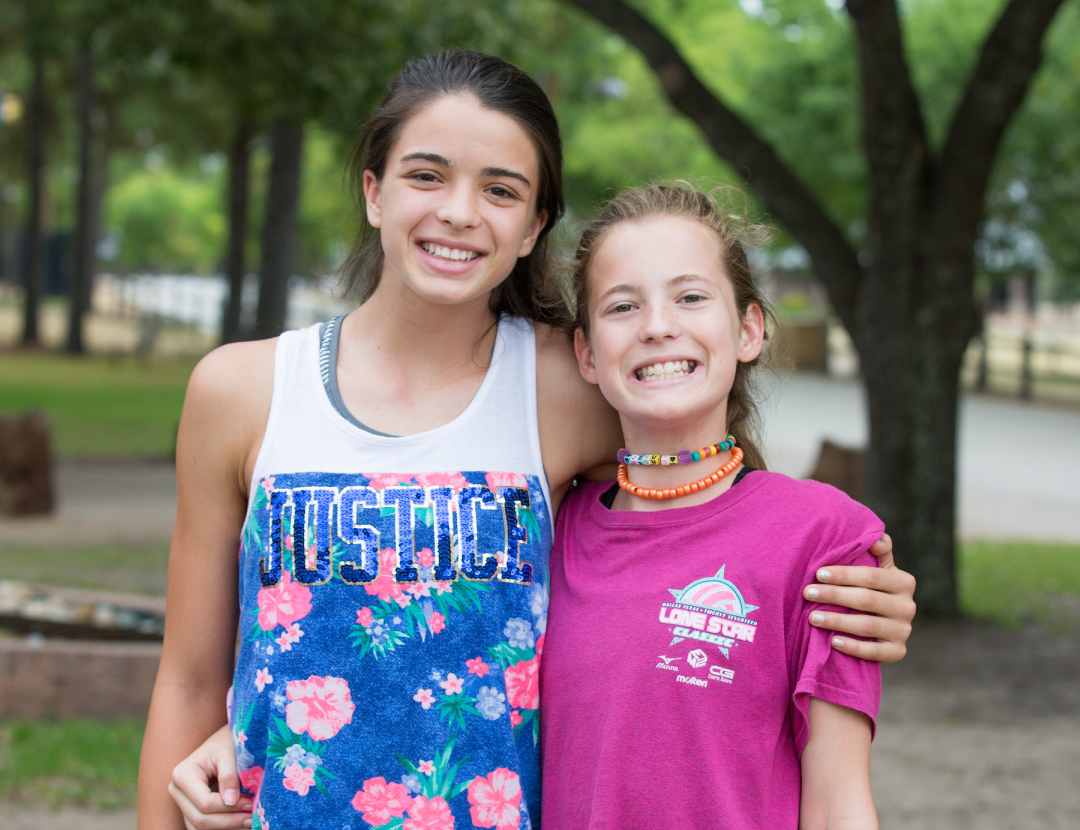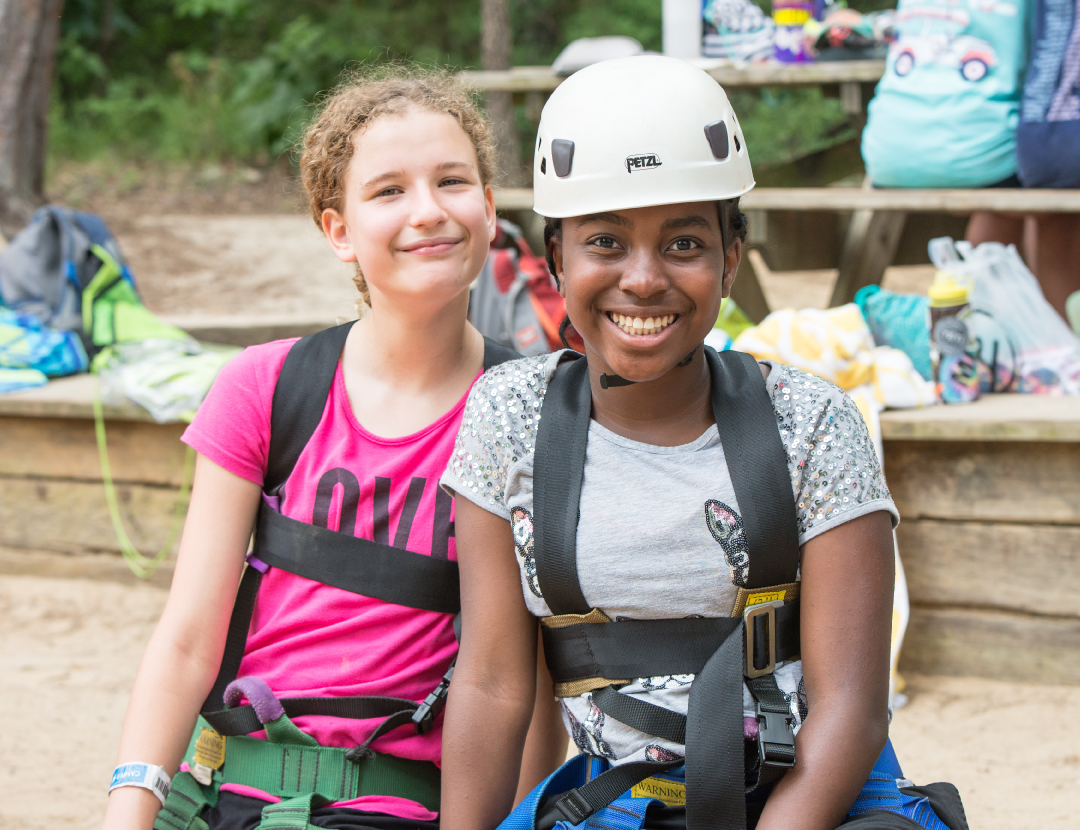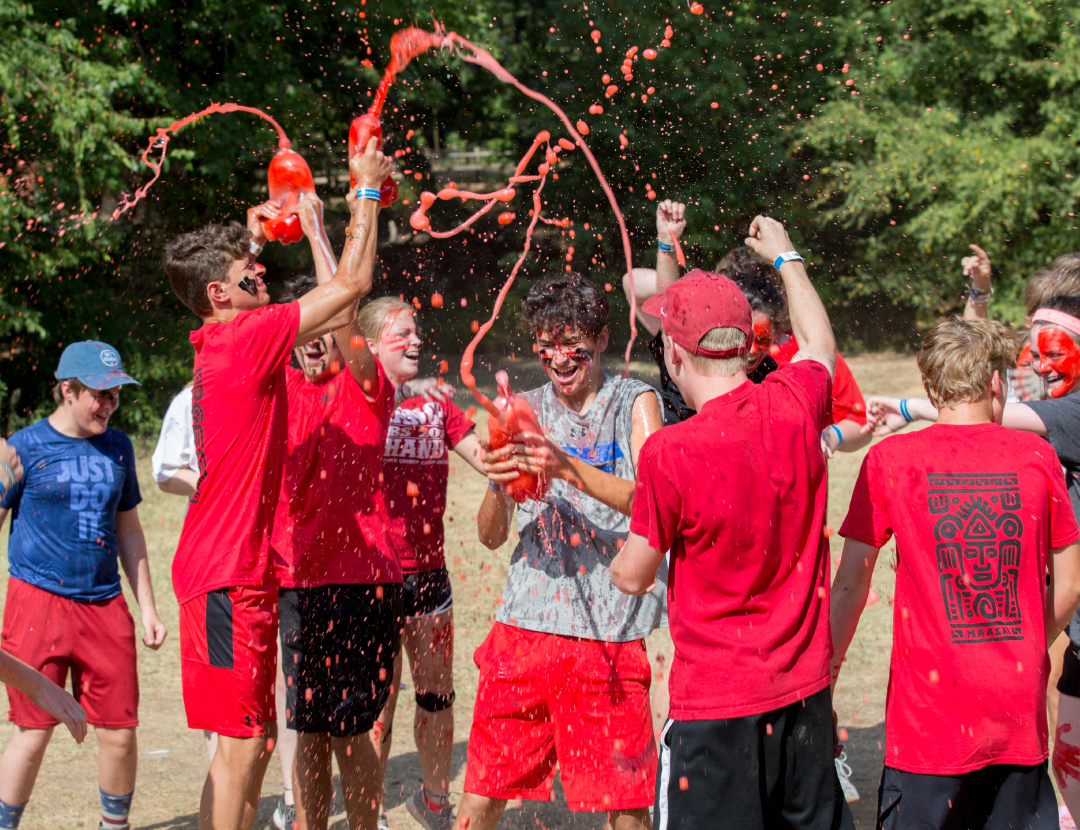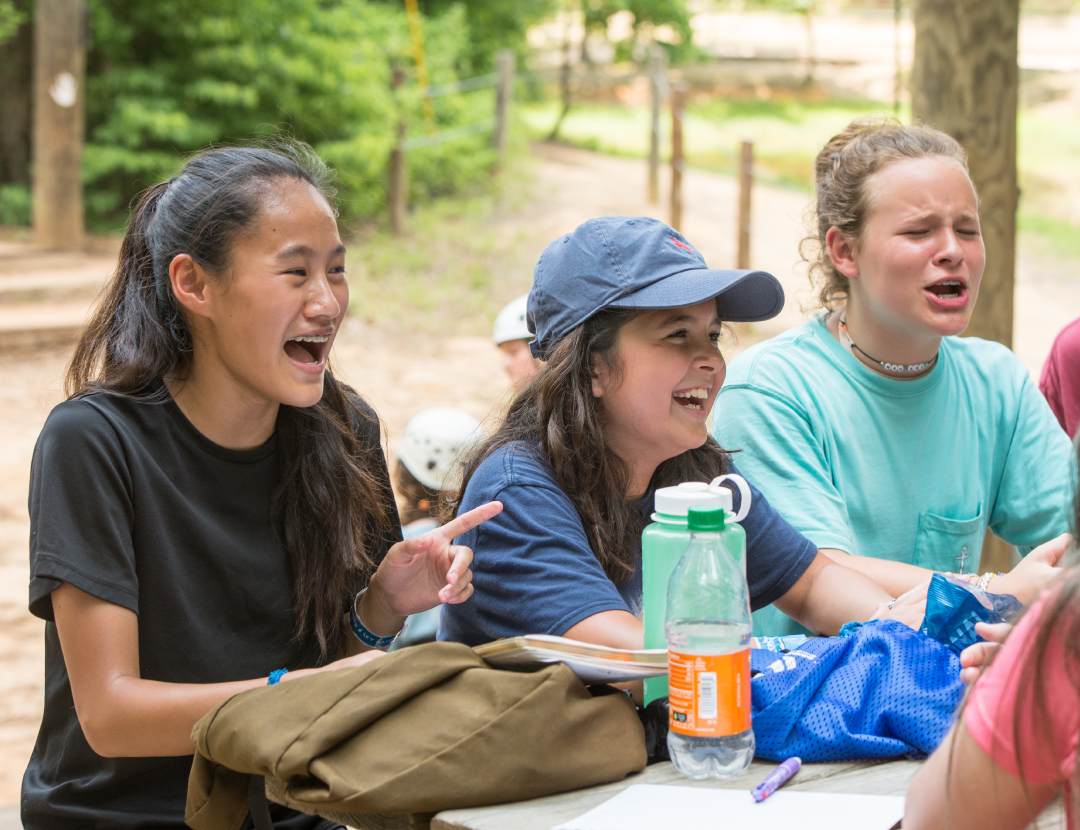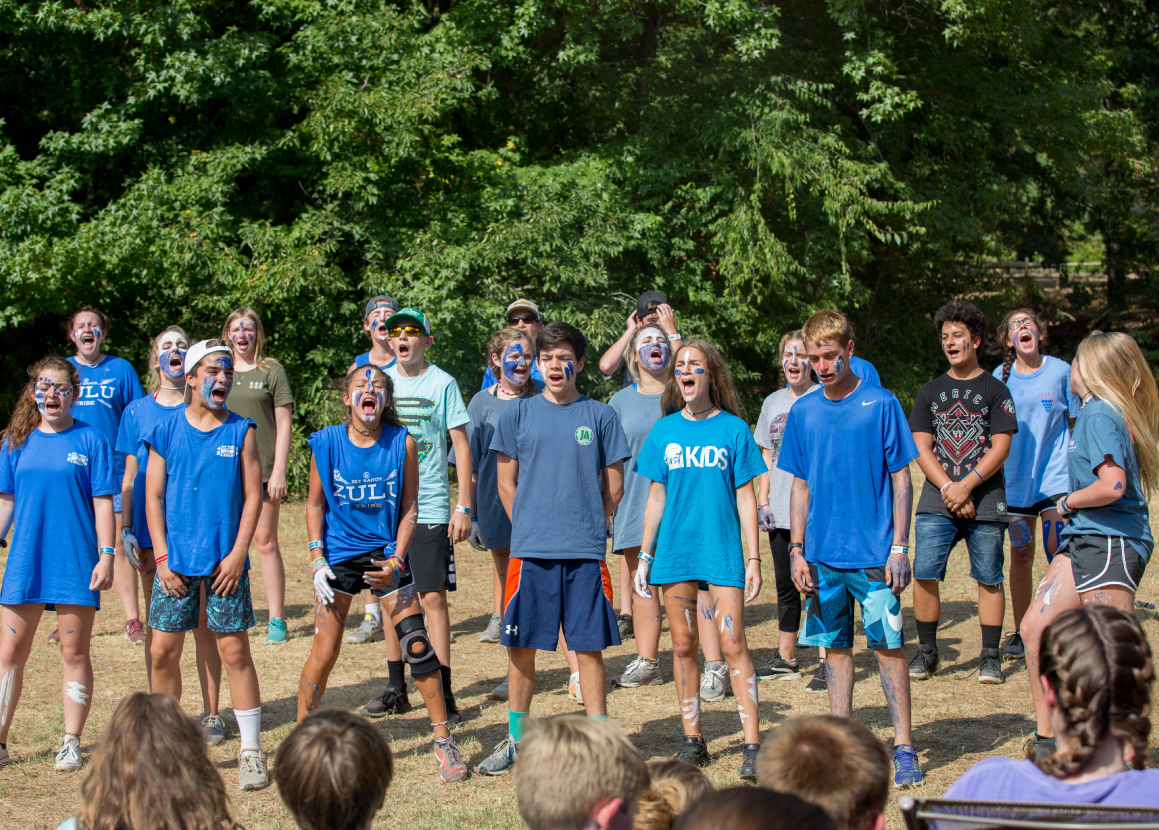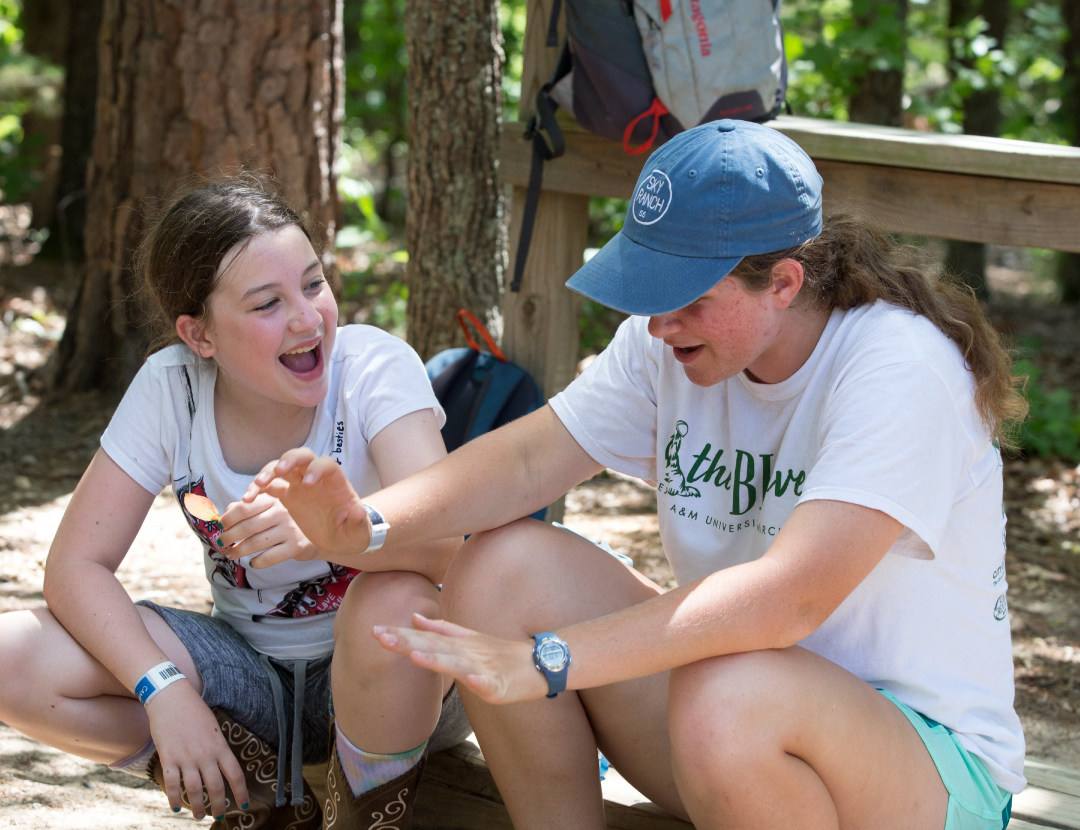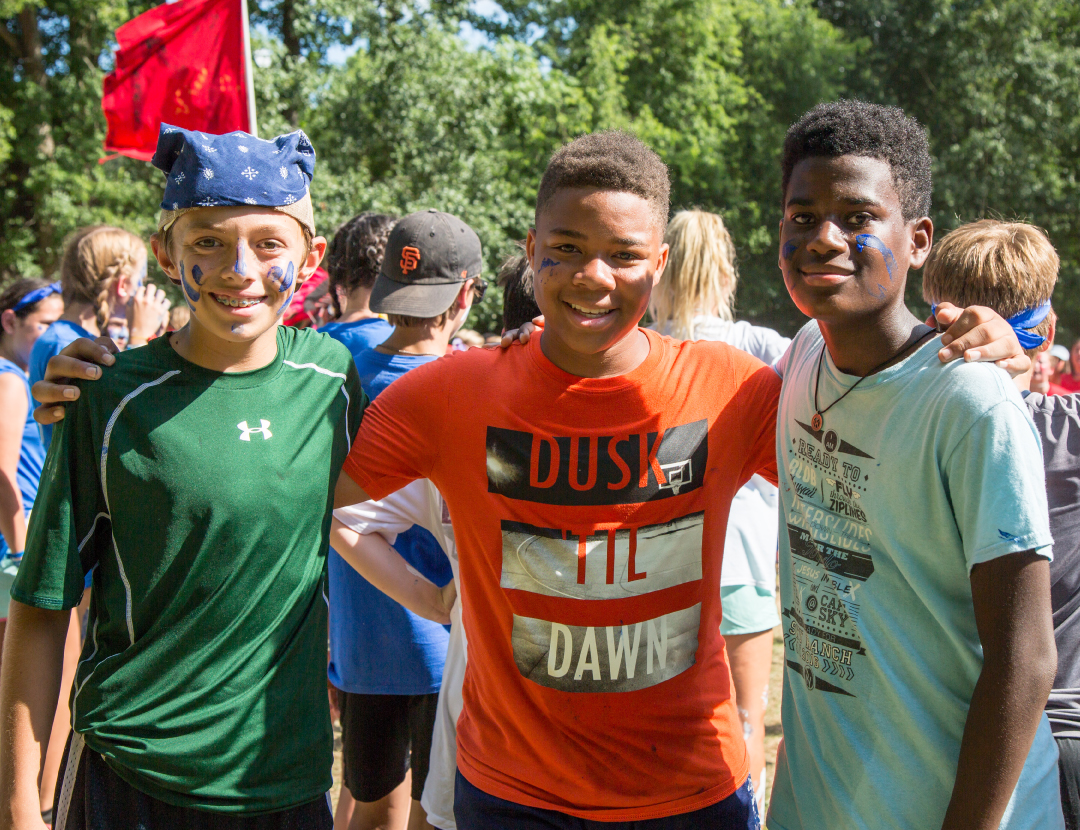 Activities
There's never a dull moment at Sky Ranch.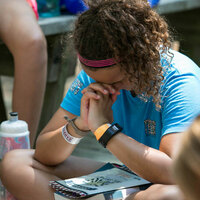 Bible Study
Sky Ranch's biblically-based study curriculum answers one of the annually rotating worldview questions:
Who is real? (God is real)
Who is Jesus?
Who do you trust? (Scripture)
Who are you?
Each program will tackle these 4 questions from the Life Map meant to intentionally challenge and encourage our campers where they are at developmentally. By moving through them every four years, campers work through these questions in the different stages of childhood – developing and deepening in their understanding as they mature.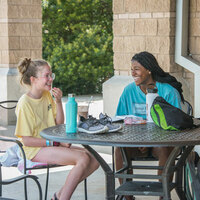 Cracker Barrel
Cracker Barrel is a time for campers to visit the camp store during the day and have structured free time to play games and hang out with friends and counselors, all while enjoying their favorite snack or purchasing a camp keepsake from the store to take home.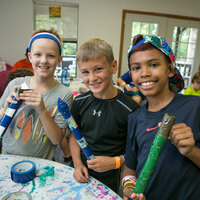 Crafts
Get connected to your creative side and enjoy one of the pre-planned crafts. Sky Ranch provides the materials and instructions.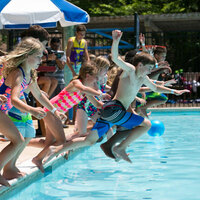 Crazy Pool
Cool down at the Crazy Pool, complete with a Wet Willie Superslide, basketball goal, 9-Square in the Air, and an Aqua Zip'n!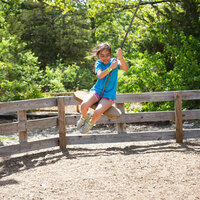 Frontier Town
Frontier Town is a fun-packed activity zone featuring the Adventure Playground, T-swing, and a netted arena used for Dodgeball.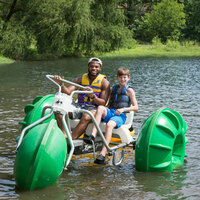 Marina
The Marina at Sky Ranch is a waterfront activity area. With AquaTrikes, Canoes, Corcls, and Stand Up Paddle Boards to provide the opportunity for a remarkable experience.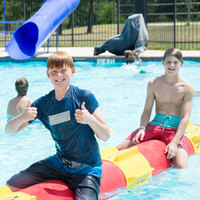 Party Pool
Kick your feet in the shallow end, play water polo, or challenge yourself on the trapeze!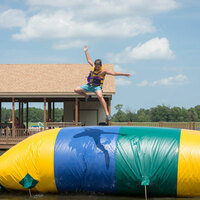 Skywaii
Skywaii features swimming and lakefront activities such as the Blob, Wet Willie Slide, and Water Inflatables!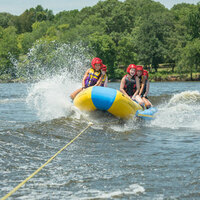 Torpedo
The most popular summer camp activity, campers get the thrill of racing over the waters of our 90-acre Sky Lake as they are pulled on an inflatable behind a boat.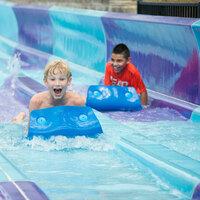 Mat Racers & Water Slides
Have a thrilling race down the four-lane mat racers, and then go cruise through the three body slides.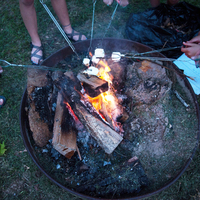 Campfire
Gather around the campfire with friends to roast marshmallows, share stories, and laugh.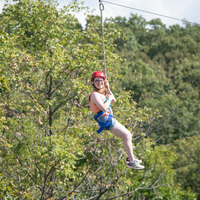 Ziplines
Speed down our multi-line ziplines with your friends. A high-flying adventure you'll never forget!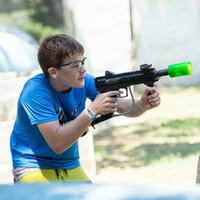 Bazooka Ball
Bazooka Ball is a fun and silly paintball game that uses foam balls instead of actual paintballs.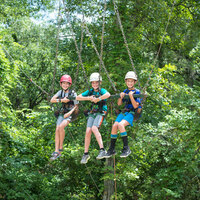 3-Person Giant Swing
Our thrilling, 3-person swing offers a beautiful bird's-eye view of the lake.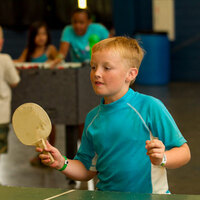 The Block - Activity Center
The Block is our air-conditioned Activity Center, which provides a way for guests to beat the heat by playing games indoors like Basketball, Gaga Ball, Volleyball, and Ping Pong.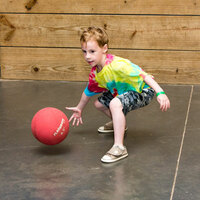 Gaga Ball
The more players the better! Dubbed a kinder, gentler version of dodge ball, Gaga Ball is played with a kickball, and combines the skills of dodging, striking, running, and jumping, while trying to hit opponents below the knees. Players need to keep moving to avoid getting hit by the ball. Fun and easy, everyone gets a serious workout.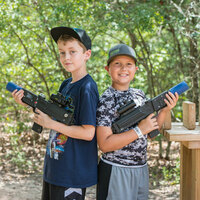 Laser Tag
Set in an outdoor course, Laser Tag is an exciting game of strategy and teamwork.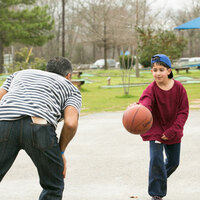 Basketball
Sky Ranch offers a full-sized basketball court.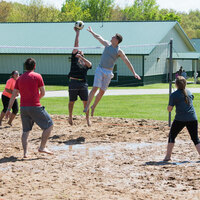 Volleyball
Sky Ranch offers a full-sized sand volleyball court.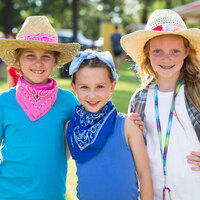 Nights Events
Each night of the week is packed with an awesome theme night created with your camper's age in mind. From the unforgettable Carnival & Rodeo for Sky 1 & 2 to the tradition of Mission Impossible for Sky 3 all the way through Leadership camps, campers are sure to have a blast.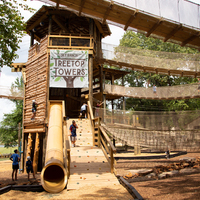 Tree Top Towers
Interactive adventure playground with a dozen different elements: climbing walls, jumping segments, a zipline, and more!