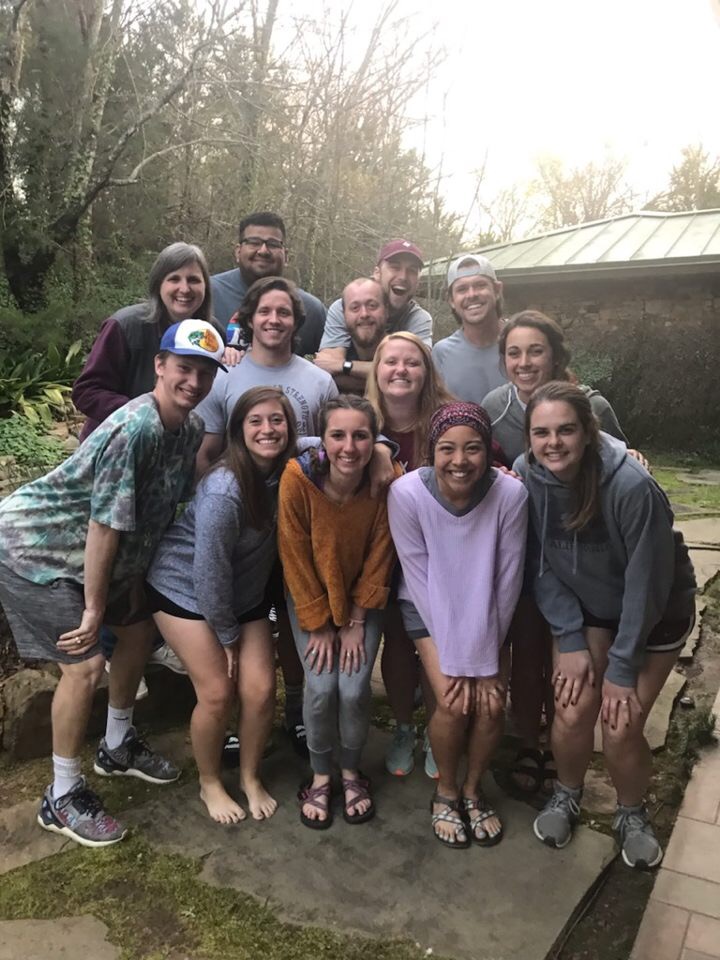 Sky Ranch > The Fellowship
4/17/19
Work as Worship - Ariel Banda
A lot of this past year has consisted of God challenging and growing me in my views and experiences of biblical community, Christian servant leadership, conflict resolution, forgiveness and reconciliation, discipleship, prayer, reading the Word, and many other aspects of the Christian life that are molding me into the man that I am becoming. One of the greatest lessons I have learned thus far, admittedly unexpectedly, has the been the meaning and importance of work.
I am thankful to say that I grew up in home with parents that instilled in me values that include a desire to work hard and excellently in anything I do but I realize that I had never really sought the answer to the purpose of work. At the back of my head I just thought that work was just a means to something, and meaningless in itself, but I see now how it is an extension of the person I am by the way in which I work and serve the people around me and most importantly the way that I bring honor to God as I toil alongside brothers in sisters in Christ for the sake of the kingdom.
My personality loves being in front of people, entertaining and serving them publicly, but a lot of my job this year in the Fellowship has to do with a lot of behind the scenes work that is rarely noticed. This has allowed me to deal with the pride in my heart that arises when I don't get credit for the work I put in. It has allowed me to question my selfish motivations, and in turn desire to work not unto myself but rather for Him. Jesus is the reason why I am even able to work. It is a privilege, not a burden to be able to be a co-laborer with my brothers in sisters in ministry. There are so many tasks that I have had to do this past year that seem so frustrating and futile and they may be, but it is not the job that inherently bring meaning, but rather I must put meaning into what I am doing. Hard work and effort will not always be rewarded in the way the laborer expects or desires. The truth is that we bring meaning to our work by means of the Gospel. The way we work is a direct response to what Jesus has done for us; our work is worship. God created us to work and to worship while we do. God gave us skill, passion, and work to bring Him glory. When we do our job with excellence, diligence, and integrity it's an act of worship. It is God's craftsmanship to the world around us. Thus, work reveals something about the one doing the work. It exposes underlying character, motivations, skills, abilities, and personality traits.
"Jesus echoed this principle in Matthew 7:15-20 when He declared that bad trees
produce only bad fruit and good trees only good fruit. Isaiah 43:7 indicates that God
created man for His own glory. In 1 Corinthians 10:31 we read that whatever we do
should be to His glory. The term glorify means "to give an accurate representation."
Therefore, work done by Christians should give the world an accurate picture of God in
righteousness, faithfulness, and excellence."
God is teaching me through His word, my job and the people he has placed around me to delight in Him and be thankful for work. He is teaching me that work is done not only to benefit the worker, but others also. I'm learning that work is a gift from God and, for His people, will be blessed.
God equips His people for their work. Until the day when the New Heavens and New Earth are set in place, the Christian attitude toward work should mirror that of Jesus: "My food, said Jesus, is to do the will of him who sent me and to finish his work" (John 4:34). Work is of no value except when God is in it. Christians should work hard. Work is integral to life and approaching work as God-given will give us more pleasure in it. We can work cheerfully and without complaint because we are working for the Lord who loves us and has redeemed us.

The Fellowship is hard and even though there are many tasks I will be thankful not to do after this year (#trashjuice haha), I am thankful that through it, God has taught me and the other fellows how to live a life that is pleasing to God not only in the "spiritual" things but in everything, including our work. God is pleased when his people seek to live a life that honors Him in everything that we do, and recognize that He is Lord over all, deserving and worthy of all the glory and honor.

-Ariel

Colossians 3:23-25
23 Whatever you do, work at it with all your heart, as working for the Lord, not for human masters, 24 since you know that you will receive an inheritance from the Lord as a reward. It is the Lord Christ you are serving.