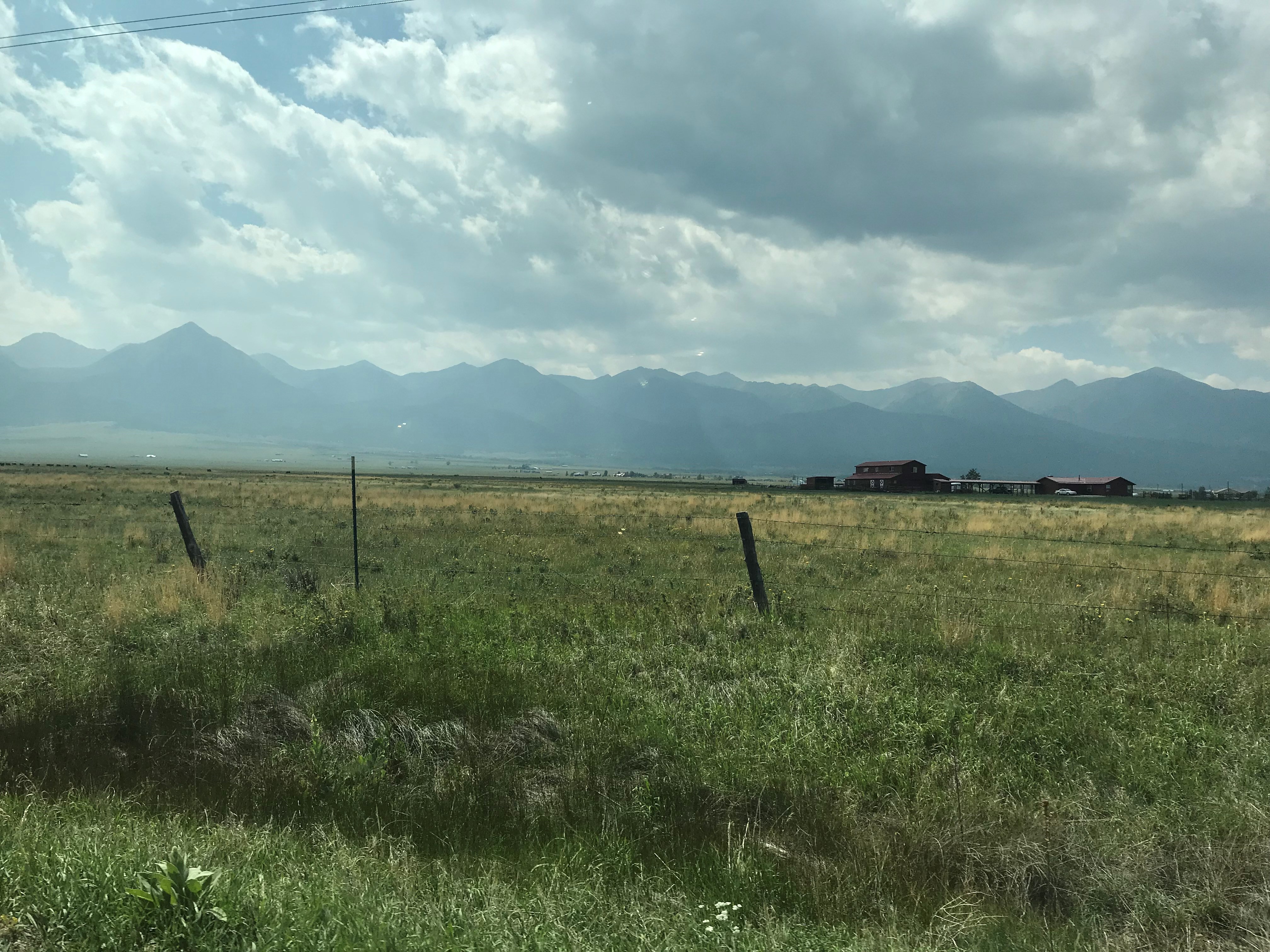 Sky Ranch > The Fellowship
11/27/18
Trust in The Lord- Nicole Terrell
TRUST in the LORD!
Proverbs 3:5 'Trust in the LORD with all your heart, and do not rely on your own understanding;"
Coming to Sky Ranch Horn Creek has been a great decision from the beginning. I've just finished meeting with my mentor at this little coffee shop in town, and I have been reminded of the little obediences that I went through that have lead to being in the Sky Ranch Horn Creek Legacy Fellowship program.
You see, years ago, I was struggling with what I was going to do with my life. I was 21 years old and still had not finished my degree despite all my human effort. I was doing great with core classes, but could not find any major that I could envision myself in for the rest of my life. I was a non-traditional student in University and was taking a little bit longer to complete my degree than my than my peers who had already graduated and begun their careers.
After much prayer, I decided to leave school, and join a new church community back home. Members of the congregation there went to a school called CFNI, Christ for the Nations Institute, that I had never heard of before. In obedience to God, I felt lead to become a student there and began attending that school and taking classes. While I was there, I had fun making new connections and learning new things about God, but I still did not know the full extent of what God's plan was. Which I was learning to be okay with - trusting the process.
Before the beginning of my second year, I knew I should save money and finish school online. With the way things were set up, this would delay my graduation by one semester, but I would still graduate, which sounded great! After doing this for a bit, I found the class work easy to complete and manage. I was inspired by one of the part-time jobs I had at CFNI which was after school work with children. From this, I decided to complete my previous degree in the areas of education concurrently with the CNFI work.
In May of 2016, I had a surprise graduation with my first school. Six months later I was walking the stage at CFNI. YES! Sometime later I got an invitation from CFNI for Alumni of the school to attend a dinner concerning a masters program at DBU. You see, CFNI and DBU are sister schools, and just by being a graduate of CFNI, I would get my credits for the Master's program at CFNI discounted by a large percent. I had always desired a masters in the are of music, which they offered; not to mention, being a part of the Christ-like community of the students and staff. The only issue was money, and not wanting to enter into debt after I had graduated debt free. The reality was that I would either work and then attend school again, or go immediately into the program and pay it off as I go. Or graduate with debt . . .
Praying, I decided that I had nothing to lose by going to dinner. At the very least, I could get some more information, and make a more informed decision later. At the dinner, I earn a scholarship for the master's program that I could only use that fall. Which definitely lead me to think things over again, and wonder what God was thinking in the process. Should I go to the school with this scholarship and trust that God would pay it, or is there something else that he has in store for me. I knew I wanted to do the Master's program at some point, and DBU had been a dream school, but I decided that It was just a little bit out of budget for me. I still felt God leading me to go, but I also prayed for God to make it finically viable, and make it clear to me if this really was his will for me.
After giving this more thought, I go to the website and find that there also a master's program offered at DBU through an organization called Sky Ranch. What's Sky Ranch?
I pray some more, explore the website for hours, watch of the video related content on youtube, and then feel lead to apply at Sky Ranch, and make it an option for future work. While I initially applied for the Master's program, I believe it was God's will for me to take a mini break from school and enter into the fellowship program in the fall instead of DBU's master's program. … And here I am! Being here has been amazing, and definitely a test of faith. With everything I had, I decided to trust in the Lord in all areas of the process, which was not easy, but definitely worth it in the end. I had to have faith. After officially getting accepted into the fellowship program, I trusted in the Lord in all the details: like traveling to Colorado from Texas, a whopping 14 hours, swapping long plains for momentous mountains, oh, being away from home, friends, and family, and taking on a new job!
It has all worked out in the end, and I feel rich in so many areas, In obeying God, I have found provision and security in areas that I was concerned about as a young adult. I have fallen in love with these mountains. God has provided family through the mentorship program, the full-time staff, and fellows alike. I have gained new friends and kept the old. And, God has also provided me with joy while working.
I still hope to be in the master's program through Sky Ranch one day and have recently applied. I should hear if I have made it around March, but whatever the outcome, I have decided to have a joyful heart and trust the Lord!
May you all be blessed this holiday season with family and friends. In Christ, Nicole Terrell