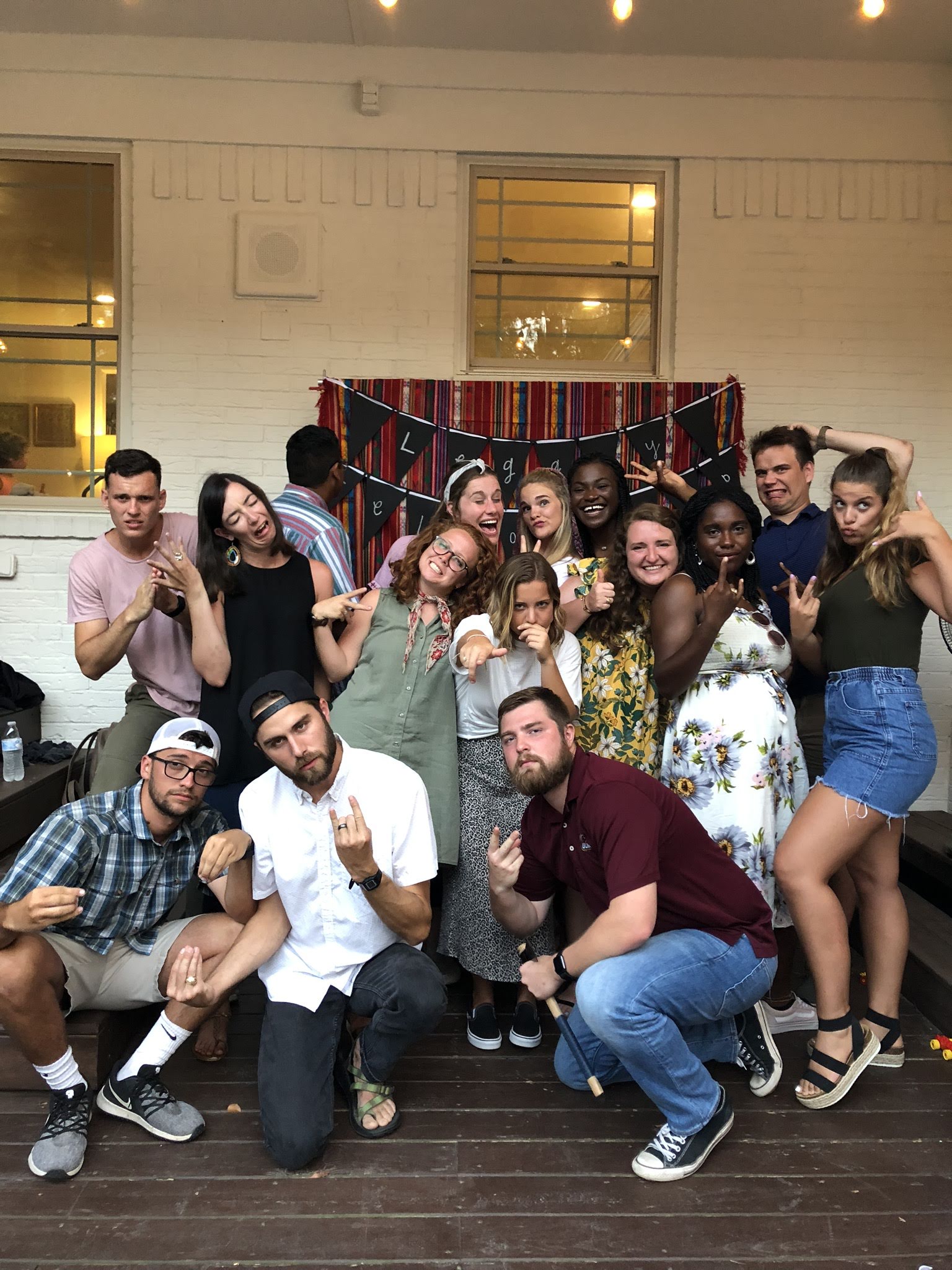 Sky Ranch > The Fellowship
3/10/20
The Fellows Club - Madeline Rowe
"Dear Mr. Vernon, we accept the fact that we had to sacrifice a whole Saturday in detention for whatever it is we did wrong, but we think you're crazy for making us write an essay telling you who we think we are. You see us as you want to see us, in the simplest terms, in the most convenient definitions. But what we found out, is that each one of us is a brain, and an athlete, and a basket case, a princess, and a criminal. Does that answer your question? Sincerely yours, The Breakfast Club." —The Breakfast Club
One of my favorite movies is The Breakfast Club despite the vulgarity and some not Sky-rated scenes. I love the message because it shows that we are all more alike than we think, and in the fellowship, you realize your differences and similarities between you fellow fellows quickly. We are all from different places, went to different universities with different majors, most of us did not meet until the fellowship started, and we all have different personalities and interests. Just like the movie, however, over the last seven months we have realized we each have the coach, the spunky red head, the challenger, the goofball, and the one who just wants to have a good time.
We are all so different, but we are also so similar. We all came to the fellowship with different expectations, but we were all called by Christ to this small town in East Texas for the same purpose: to learn how to glorify God through service and to how to look more like Christ. Our pledge verse that we chose to live by for the year is Philippians 2:1-11 which states:
"So if there is any encouragement in Christ, any comfort from love, any participation in the Spirit, any affection and sympathy, complete my joy by being of the same mind, having the same love, being in full accord and of one mind. Do nothing from selfish ambition or conceit, but in humility count others more significant than yourselves. Let each of you look not only to his own interests, but also to the interests of others. Have this mind among yourselves, which is yours in Christ Jesus, who, though he was in the form of God, did not count equality with God a thing to be grasped, but emptied himself, by taking the form of a servant, being born in the likeness of men. And being found in human form, he humbled himself by becoming obedient to the point of death, even death on a cross. Therefore God has highly exalted him and bestowed on him the name that is above every name, so that at the name of Jesus every knee should bow, in heaven and on earth and under the earth, and every tongue confess that Jesus Christ is Lord, to the glory of God the Father."
We strive to not be selfish, to find the best intentions in each other even when it is difficult at times, to bear each other's burdens, and to strive to look like Christ every single day. We find out, however, that through living by our pledge more of our sins are revealed and we are more similar than we thought because we struggle with a lot of the same sins. We struggle with our own insecurities, we struggle to love and trust God when trials arise, and we struggle to love each other well in community. Although we are sinners every day, the most important similarity is the sacrifice that was made for us. Just like Philippians 2:8 says, "Jesus humbled himself by becoming obedient to the point of death, even death on a cross." By making the biggest sacrifice anyone could ever make, we were cleansed of our sins and we do not have to live under condemnation because we have been set free as it is written in Romans 8:1-2.
So, just like the members of the breakfast club sacrificed their Saturday in detention with people they would have never associated with, we are sacrificing our year in this amazing place with unlikely people who we probably would have never met unless God brought us here. The breakfast club thought it was crazy to write an essay about who they are, but as fellows we challenge ourselves in ways that make ourselves and other people think we are crazy because we know who we are. The difference is that Mr. Vernon defined the students as the negative stereotypes' he saw them as, but God sees us as his sons and daughters and that is the most beautiful way we could ever be depicted.
Sincerely yours,
The Fellows Club
- Madeline Rowe