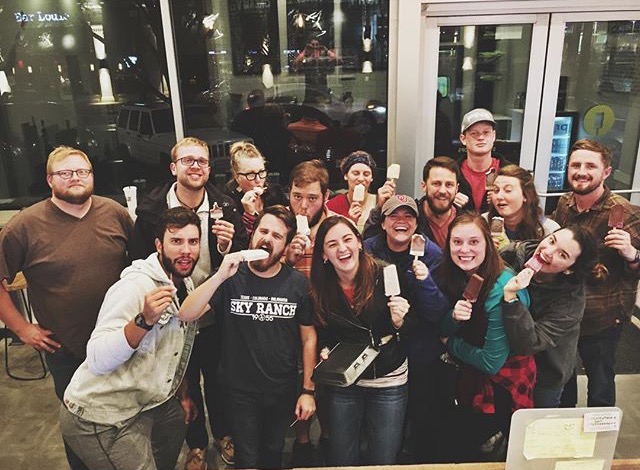 Sky Ranch > The Fellowship
1/19/16
In and Of the Word – Matt Ray
"But be doers of the word, and not hearers only, deceiving yourselves. For if anyone is a hearer of the word and not a doer, he is like a man who looks intently at his natural face in a mirror. For he looks at himself and goes away and at once forgets what he was like. But the one who looks into the perfect law, the law of liberty, and perseveres, being no hearer who forgets but a doer who acts, he will be blessed in his doing." James 1: 22-25
Being men and women in and of the Word. This was Jill's prayer for us the first night of the Fellowship. That for the next year, our lives would be marked by righteousness and fruit stemming from obedience to the true vine, and through that, biblical community would be fostered and embraced with these thirteen other complete strangers. As we began stumbling through this idea of fleshing out a genuine love for one another, life together proved to be anything but easy.
One Sunday morning, we had the privilege of sitting down with JP, a pastor from Watermark Community Church. Ever since then, one thought he gave us has consistently been at the forefront of my mind. "Right now you are in the process of becoming who you will be. Either you are doing the things that will prepare you to be a great spouse, parent, employee, friend, or you are preparing to be the opposite of that." Was I using the Fellowship to prepare to be someone great?
Through the combination of Jill's prayer and JP's thoughts, God brought me back to the "why" of the matter. I was reminded of the truth in 1 John 4:10-11. "In this is love, not that we have loved God but that He loved us and sent His Son to be the propitiation for our sins. Beloved, if God so loved us, we also ought to love one another." Being a man in and of the Word stems from this love relationship with God. This love relationship is primary, and if it's not foundational to our obedience, we have missed it. We love because he first loved us. As I thought about this, I began to see the challenge for myself. God started unraveling insecurities in respect to this aspect of my life. I had veered off course from a genuine love into one that was conditional; I had missed the heart behind being of the Word.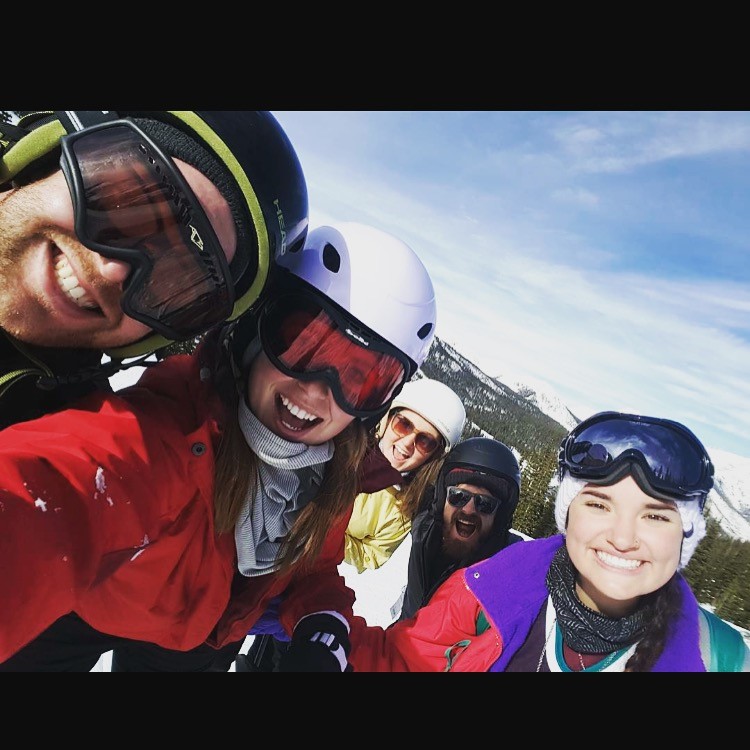 But God is good. He is faithful in pursuing his children and bringing them back when they go off course. God began reminding me that He doesn't make mistakes; that this community I have been given for this year is a privilege; an opportunity not everyone is blessed to have. It is through this community that God, in His goodness, has been showing me how to become a man in and of the Word and how to let my love be genuine. My mind was renewed, and my prayers began shifting from "Why, God?" to "Thank you Lord for the opportunity to do life with peers that seek to stir me up to love and good works."
It has become apparent that part of being a man of the Word revolves around this idea of living in a constant state of gratitude. 1 Thessalonians 5:16-18 says, "Rejoice always, pray without ceasing, give thanks in all circumstances; for this is the will of God in Christ Jesus for you." I am grateful that God has me in this season of life in the Fellowship; that in this process of becoming who I will be, I can rejoice, knowing that God desires to bless me in my doing. My prayer is that out of the overflow of His love, my obedience to His word would nurture a response of unconditional, genuine love.