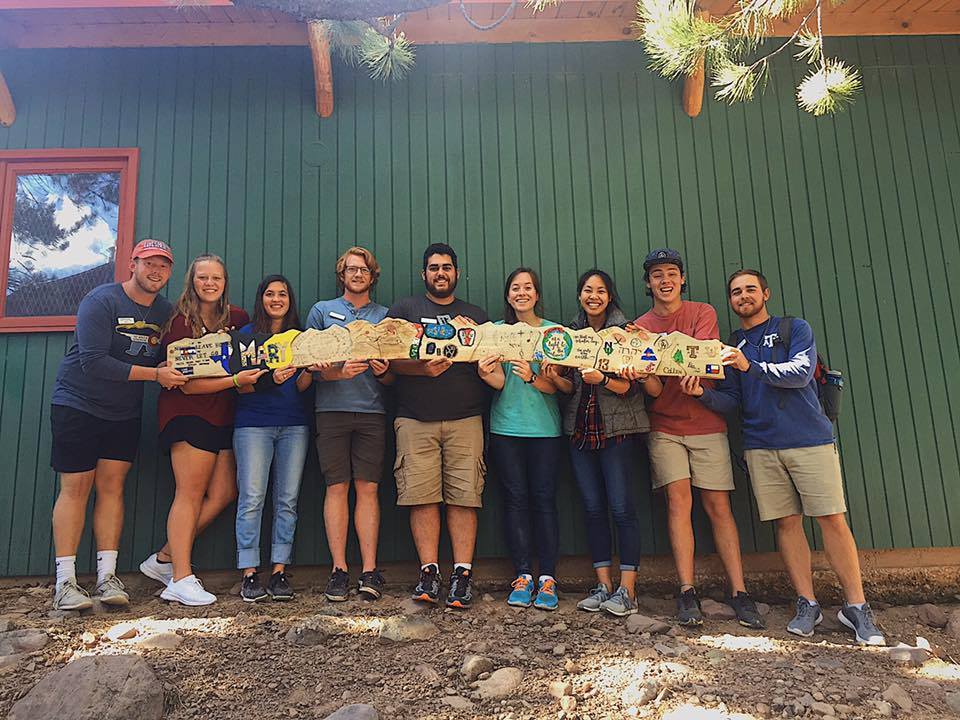 Sky Ranch > The Fellowship
4/10/18
Community - Christy Cornelius
As I looked around the circle of familiar faces, it suddenly hit me: we won't be together for much longer. The thought was sobering, but I reflected how these people, once complete strangers, had become my community. And I realized that even though we would soon be apart, what a gift it has been to share this year together.
One of the best things about the fellowship, possibly THE best thing is community. One of the most challenging things about the Fellowship, if not the MOST challenging, is community.
It's quite the paradox. What is hardest is also best. These relationship that I have because of the Fellowship are at times frustrating and difficult, but they are worth it. Worth putting in work, having hard conversations, and investing.
Throughout this year, I have learned more of the extent of my selfishness and pride. I have had to humble myself and apologize many times, and I fight to see the best in others and to offer grace that has been extended to me. Because of this community, these individuals who I have come to know as family, I have experienced great joy, adventure, and depth of relationship.
We have spent time laughing and crying, having fun and fighting, and learning what it means to love each other well. I would be the first to admit that this hasn't been easy, and that I continue to fail, but what a blessing forgiveness is, and, because of Christ and his sacrifice, mercy seasons our relationships.
One of my favorite quotes, by author Henri Nouwen is this:
"Community is not some sentimental ideal place or time where everybody lives together, loves each other, and always gets along. That's never going to happen. Rather, in living together we come to realize that community doesn't require or offer total emotional harmony. It offers us the context where we try to love one another and receive the love and care of others."
Through this community, the fellowship, I have learned more about myself. What I will take away from this year, are sweet memories shared with dear friends….road trips to new places, hanging out at a park, watching movies together, celebrating birthdays and holidays. But not only fun memories, the Fellowship has given me a community to love and be loved by.
Are you searching for belonging? Run to Jesus, you already belong. But, if you are wanting to be a part of a team, a community, and grow alongside other people, apply for the Fellowship. You won't regret it.
Romans 12:4-5
"For just as each of us has one body with many members, and these members do not all have the same function, so in Christ we, though many, form one body, and each member belongs to all the others."
- Christy Cornelius