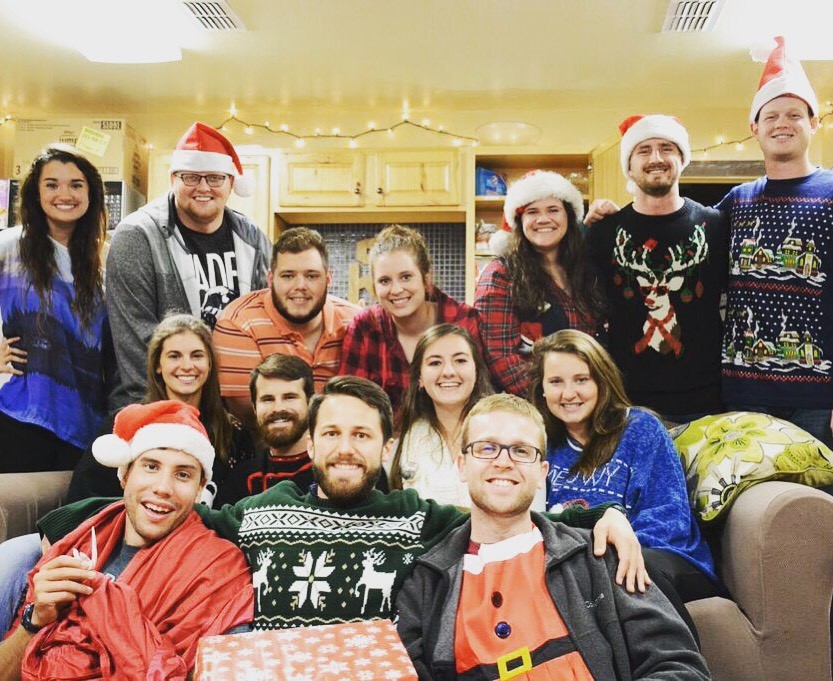 Sky Ranch > The Fellowship
1/12/16
Back to the Basics – Jon Murry
It has been almost five months since I started the Fellowship, and God has already taught me so much about patience, humility, and most recently, contentment. I know this is a word that gets thrown around a lot in the context of dating, but recently the Lord has been teaching me about contentment in my relationship with Him.
This Sunday, Chris Witt taught from Mark 2:1-12. A paralytic is brought before Jesus to be healed, but before Jesus physically heals the man Jesus tells him that his sins are forgiven. As those standing around him are shocked by this, Jesus asks them why they are questioning Him and His authority. Jesus tells them that He has the authority on Earth to forgive sins and proceeds to heal the man. The people are then amazed and begin to praise God. A question we should be asking ourselves is why they were only amazed when Jesus told the man to get up and walk. The people in attendance longed to see a miracle performed, but failed to realize that an even greater miracle had been done by the man's sins being forgiven.
It is easy for me to hear this and see the blindness of the people that questioned Jesus, but as I step back and examine my own life, I sure do look a lot like them. David writes in Psalm 86, "For great is your steadfast love toward me; you have delivered my soul from the depths of Sheol." When did that stop being enough? Why is it that even though Jesus has forgiven my sins and given me His Spirit, I still want something more? I'm saying, "Jesus, I want you plus "fill in the blank."
Our delight should not be in the things of God, but rather in God himself. Putting this into practice is a daily exercise. It starts when we realize we are completely sinful, taking delight in things that were never meant to be worshiped, but God, in His great mercy, saves us from the punishment we deserve by forgiving our sins. By sending Jesus to Earth to die the death we deserved, He cancelled our debt we owe Him for our sin.
Getting back to the basics of our faith is something we have to do when we lose sight of what God has done and is doing in our lives. When we are reminded of how sinful we really are, we realize how powerful and how good God really is to forgive us. So, as I begin the New Year, I want to go back to the basics- daily preaching the Gospel to myself, remembering who God is and His infinite love for His children.