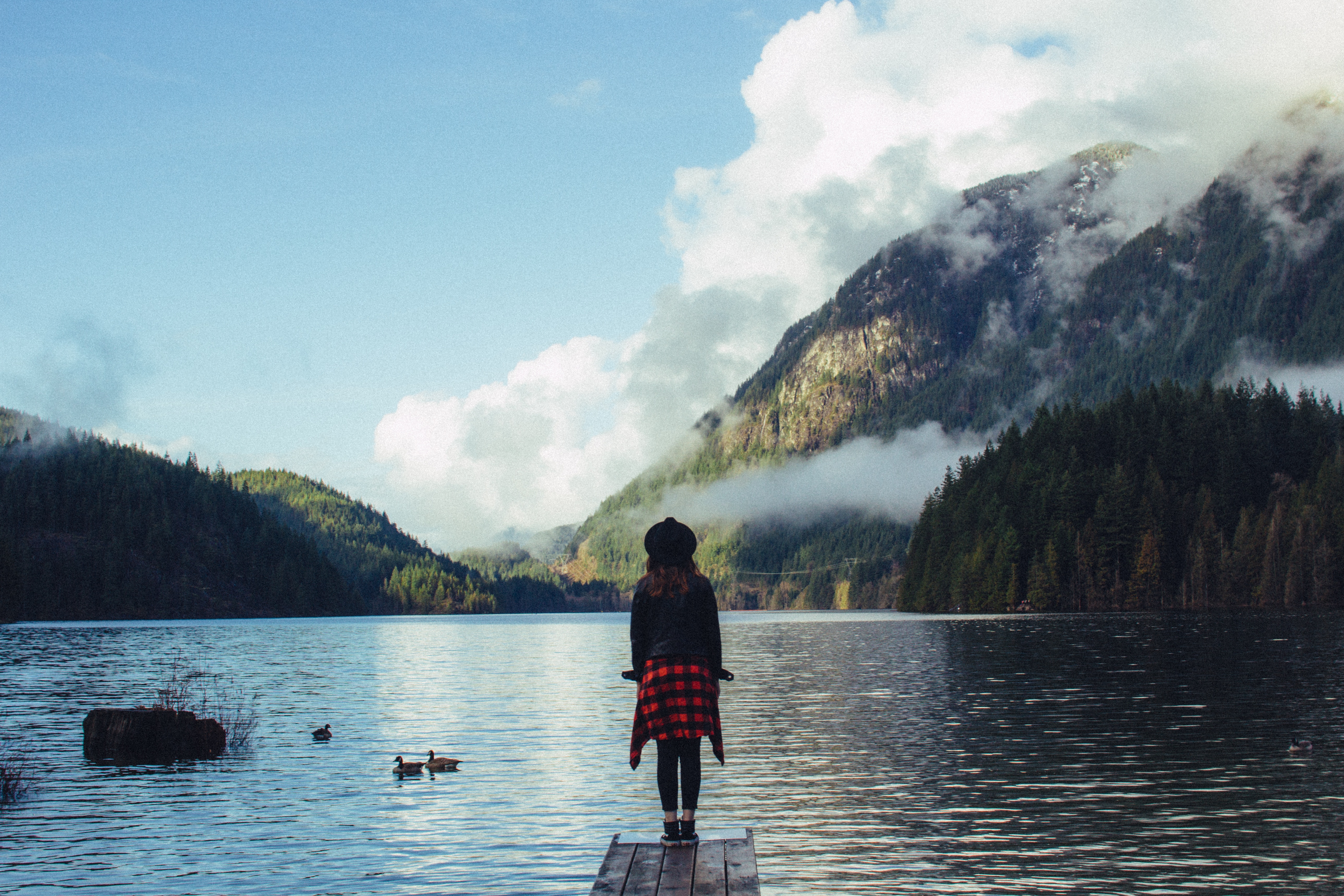 Sky Ranch > The Fellowship
4/1/19
3 reasons - Alyssa Hall
3 Reasons Why You Should Never Do the Fellowship

April Fools :)

Here are 3 reasons why you SHOULD do the Fellowship:

1. You're surrounded by awesome community
You work, play, live, eat, and breathe with the same group of people. It may sound repetitive and exhausting, it's one of the best things that has come from this year of the Fellowship. I get the chance to do life with 10 other people and learn what it looks like to live in healthy Christian community. I've learned how to push others to Christ in hardship, how to be vulnerable with my peers, how to speak the truth in love, and countless other "how tos". Even though none of us had a choice in the 10 other people we would work alongside in the Fellowship, we all saw it as an opportunity and I can say that I have made lifelong friendships with the people I met back in August. They have challenged me, pointed me to truth, pity laughed at my stupid jokes, and appreciated my extraverted yellow-ness in the group. To say that I'm thankful for my 10 fellow Fellows would be a grave understatement.

2. You learn what it truly means to serve like Jesus
The Fellowship at Horn Creek is filled with so many opportunities to serve guests well. Retreat season, when you boil it down, is all about customer service. Not only do we want to serve our guests well, we want to provide a space where the Lord can work and they can experience Him. With a lot of the groups that come on camp, they recognize the ways in which we serve them, and they make their gratitude known. While it is nice to be recognized and appreciated for our hard work, that 's not what it is about. I was challenged in this by my boss, mentor, friend, fellow ENFP personality, Julie. She told me a story about how the Lord spoke to her during a tough season of life and said, "you enjoy serving until you're treated like a servant." In that moment I was convicted because I related all too well with her story. I like serving and doing things for others. I also like the recognition and appreciation I get from serving others. Jesus didn't serve for the recognition of others. He served because he loved his Father and because he loved others. Even when he was rejected and hated, he served and loved. I'm not saying I've mastered this whatsoever. I have to constantly remind myself when guests don't see me working behind the scenes scrubbing toilets, chopping wood, or deep cleaning all of camp with Murphy oil that I am serving with a joyful heart because I love God and I want the guests that step onto camp property to know Him too. I have to choose to humble myself and serve as Jesus did.

3. You are constantly refined
It's no secret that the year during the Fellowship is challenging. It's a year of being stretched, refined, challenged, and molded. I've learned how to handle conflict in a godly manner, which if you know me you know that's a big feat. A year and a half ago I tested as a turtle on a test that shows how you handle conflict resolution. Aka my natural instinct was to hide in my shell when conflict arose. I've learned how to listen to criticism and grow from it. I've learned how to lead my peers with confidence, and how to ask for help when I need it. I've also learned that not everyone, thinks, acts, and operates like I do. Our passage for this year as Horn Creek Fellows is 1 Corinthians 12:12-31 which explains the importance of unity and diversity in the body of Christ. It has come to be my favorite passage. Not everyone has the same gifts as I do, and not everyone has the same strengths, weaknesses or thought processes that I do and they're not supposed to. God created us all to have different abilities for a reason. When we are all using our God-given talents and abilities all the while pushing one other to Christ, then that's when He is glorified the most. It's easy to think that because someone does something a different way than you do, then they're wrong. They're not wrong, the Lord just created that person to think differently than you. For example, I'm not a planner. I'm all about spontaneity and having fun while doing a job and being with others as much as possible. I'm a big picture kind of gal and I love throwing out ideas that I think are fun. My natural instinct isn't to see the details. Which is why I benefit greatly from working with a sports-loving Michigander named Becca. She is really good at logistics, and can see almost immediately what is the most efficient way to do a task. She's a hard worker and a great problem solver. She keeps me grounded. A personality test showed that we work well together because she is my exact opposite in almost every category. My weaknesses are her strengths and vice versa. When we begin to see other's differences as assets rather than wrong or bad, then we begin to see the beauty of the body of Christ, as it's intended.

Bonus: You get to live on the side of a mountain in Colorado!!!

A year ago this Mississippi girl never thought she would call the quaint town of Westcliffe, CO "home" for 15 months. I thought I was just going to work as a counselor for the summer and move on to find a "big girl job." However, now I can't imagine my life without the Fellowship or Westcliffe for that matter. I now know how to fix a constantly running toilet, put chains on my car, drive in the snow and ice with a rear-wheel drive vehicle, cook chicken fajitas for 100 people, make a bed the "horn creek way," sending people off a (zipline) tower safely, catch and dispose of mice, chop wood, build a fire, run 4 bowling lanes, shovel SO MUCH snow, properly set a table, and so much more. But in all seriousness, I'm thankful for the countless people who push me to apply because I can happily say I'm not the same Alyssa I was a year ago. The Lord has worked big in my life, through the Fellowship, to draw me closer to Him. I'm thankful for the Fellowship and for Sky Ranch. I've had the opportunity to see first hand how the Lord works in camping ministry to seek out people who are spiritual dead to know and follow Him. So basically, what I'm trying to say is, you should do the Fellowship.