Plan your trip
Use the resources below to help you plan the details for an amazing school trip!
Engaging Environment
High Energy Staff
TEKS Aligned Curriculum
Getting started is simple
1.

Contact us

Click the button below to fill out a simple form.
2.

Talk dates & goals

We will talk about specifics and book your dates.
3.

Plan together

Plan the details for an amazing school trip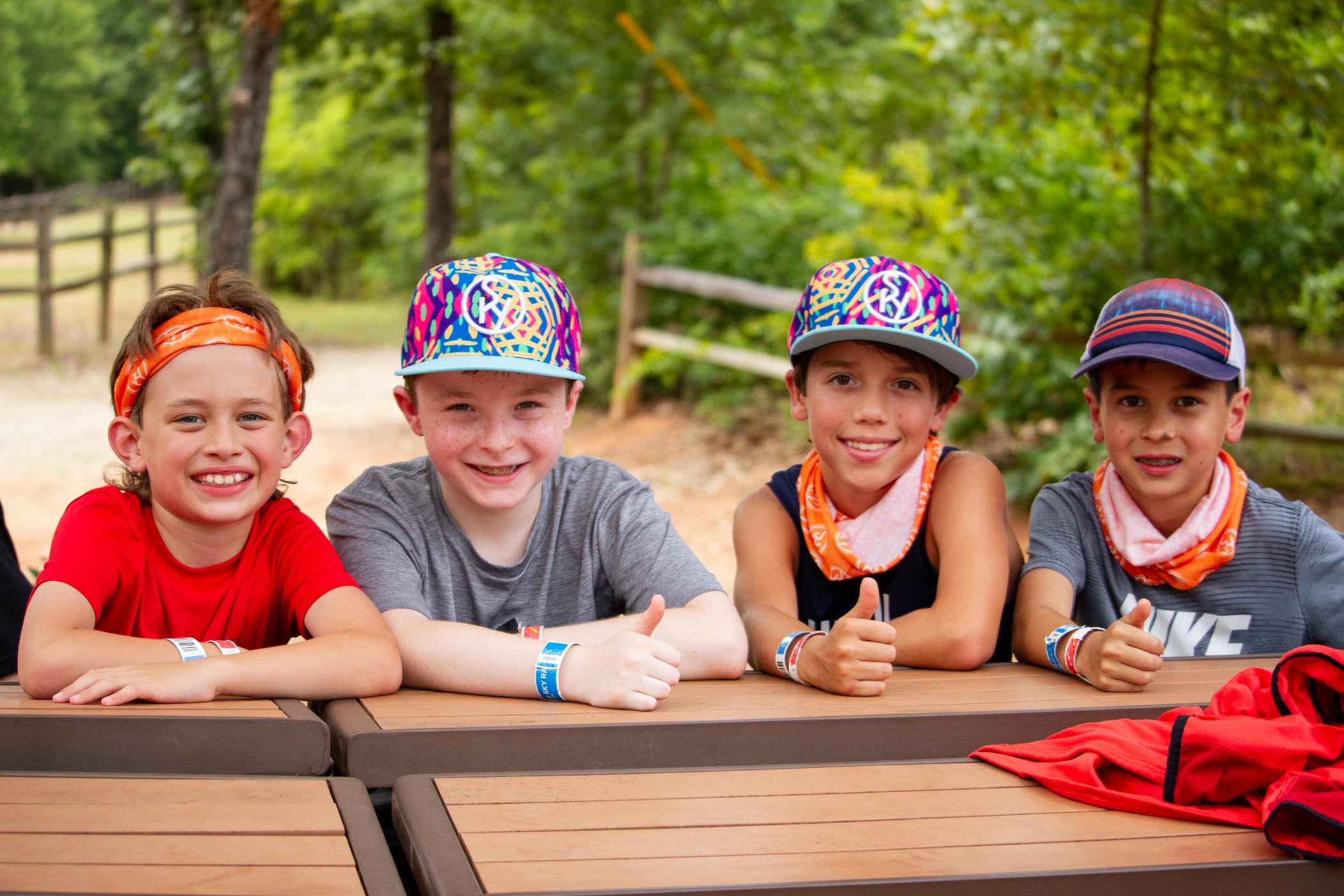 Trip lengths can range from one to five days. The most popular option is a three-day/two-night trip, which includes:
4 courses (chosen from 9 options)
4 hours of recreation time
2 evening events
2 nights lodging
7 meals
To see other popular trip lengths, click the button below or contact us for more options!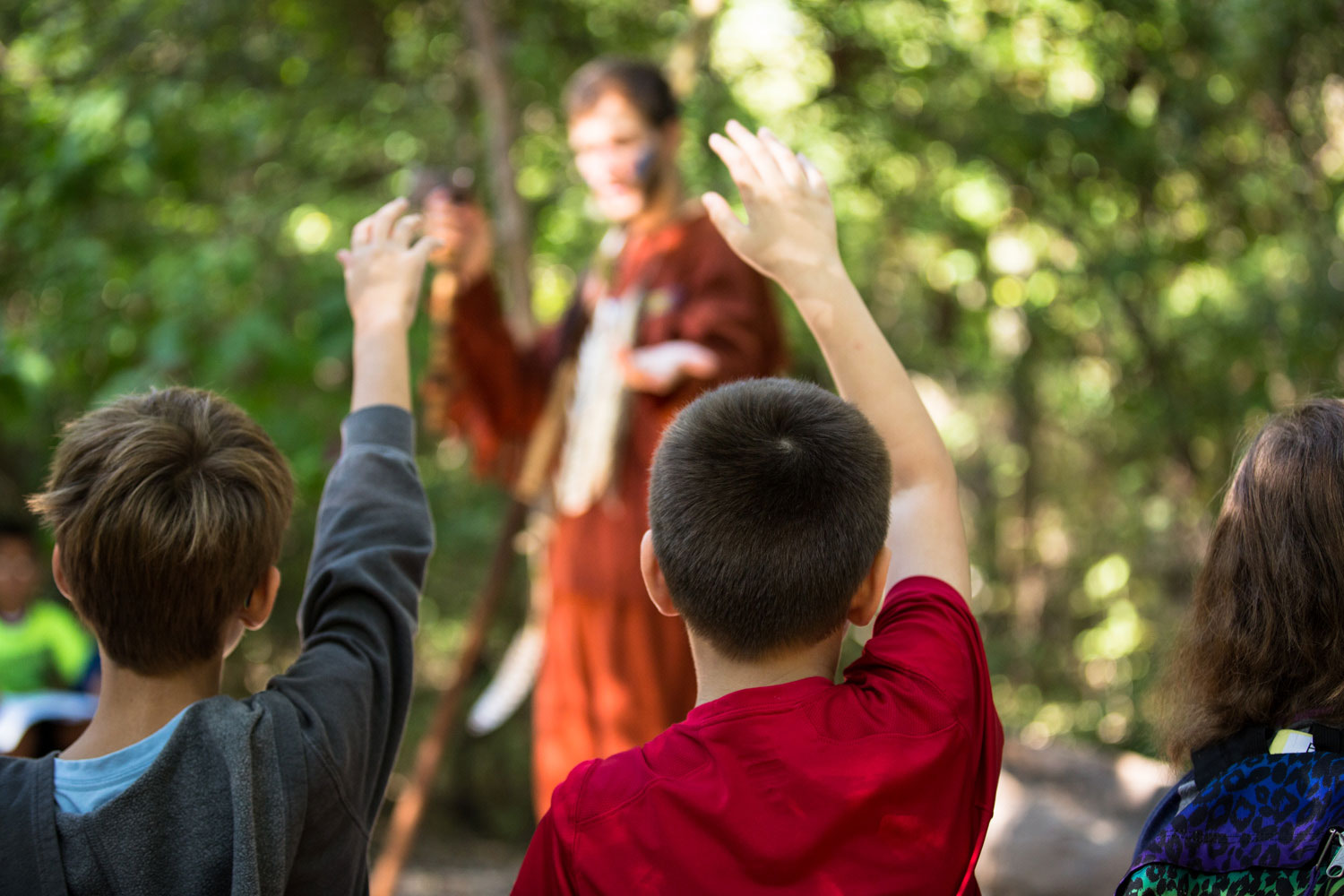 Science
LIMNOLOGY

Become immersed in Limnology, the study of inland waters. Visit our turtles in the Turtle Barn and study learned behaviors and inherited traits. Hold an actual Red Eared Slider from our turtle touch tank. Take an incredible journey as a water molecule and learn about the water cycle. Become a Limnologist and conduct a water quality analysis in our wet lab using actual scientific equipment. Discover whether the claims on the labels of a fish food producer are accurate by testing them at our test pond. Visit Sky Ranch's Adventure Pond to collect and identify various types of macroinvertebrates.
FORCES IN NATURE

Explore the Forces in Nature which shape our environment. Learn about gravity and friction while using Sky Ranch's state-of-the-art potato head zip line. Discover gases and pressure by building and launching air rockets. Take a nature hike to observe the rock cycle and the effects of weathering agents, erosion, and deposition on the landscape.
EXPEDITIONS

Travel to Sky Ranch Expedition's base camp to observe reptiles, mammals, and arthropods. Determine the difference between learned behaviors and inherited traits. Discover the meaning of a habitat and a niche. Learn the structures and functions of various animals. Compare and contrast compost samples and collect data on the stages of decomposition. See the impact of man on the environment, and learn about how nature recovers from that impact.
History
NATIVE AMERICANS

Allow students to discover Native American culture at our archeological dig site, while observing the effects of the European Exploration of Texas accompanied by a hands-on learning experience. Dig site discovery led our "head archeologist and their team of trusted interns. Build a tipi and compare dwellings of different Native American tribes in Texas.Discover the importance of the fur trade and the Native American economy. Learn how to use a bow and arrow and practice archery skills. Hold tools crafted with bone, stone, and obsidian. Observe hunting strategies used by the Native Americans. Create a bracelet by collecting a relic from each class site.
RANCH LIFE*

Upgraded charge of $6 per person
Experience life on a real Texas ranch! Spend time in the organic garden discovering natural farming methods. Interact with common ranch animals in our petting zoo. Ride a horse in an actual trail ride while learning the history of the Texas cattle industry. Discover the Texas cowboy's day-to-day challenges as you pack a saddle bag with supplies and learn about famous cattle trails and the importance of barbed wire.
*Horseback riding must meet minimum age requirement of 8 years old and a maximum weight of 250 lbs. Close-toed shoes required.
TEXAS HISTORY

Travel back to the year 1836 and relive events during the Texas Revolution! You will meet Major General Sam Houston and Alamo survivor Susanna Dickinson as they come together in Gonzales to discuss the fall of the Alamo and prepare for the Runaway Scrape. Join Sam Houston as he conducts reconnaissance, sneak through a forest on a scout training mission to locate nearby threats, unload on targets using slingshots in a thrilling Texas Ranger marksmanship exercise, engage with a U.S. salesman in "purchasing" a variety of goods, develop a livestock brand, and learn how to lasso.
Electives
CHALLENGES

Learn the value of good communication, trust, and cooperation in an atmosphere fostering creativity, problem solving, and experiential learning. Become part of a team to solve problems and accomplish goals. Put critical thinking skills into action. Close-toed shoes required.
FISHING

Discover the fun of fishing while learning basic fishing skills including hook safety, knot-tying, casting, and bait selection. Identify fish species located in East Texas such as bass, catfish, sunfish, and crappie. Learn about predator/prey relationships, food web, learned behaviors, and inherited traits.
ORIENTEERING

Learn basic compass skills and navigate your way through an orienteering course through Sky Forest. Become a field ecologist and conduct a plot survey. Set a 10 meter x 10 meter plot and identify each tree species. Measure the tree diameters, coordinates in the plot, and identify tree types within your plot. Using your sample data, construct a mathematical model to estimate the number of trees in Sky Forest.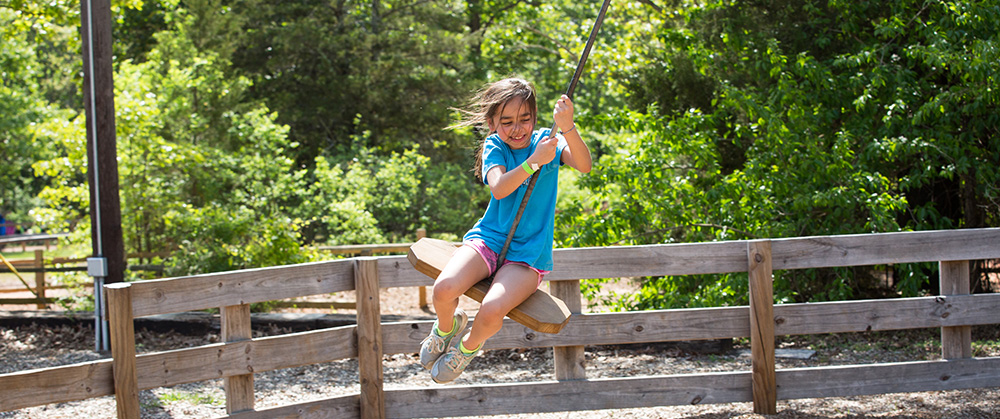 Activities are chosen by the Lead Teacher so students may not do everything on this list. All activities are subject to availability and will be scheduled in advance. Water activities are available during certain times of the year and are ultimately dependent upon water temperature. All activities are subject to weather conditions.
Zones 1-4
There are 4 activity zone rotations. Click below to see what activities are at each zone.
Adventure Playground
Dodgeball Arena
T-Swing
Gaga Pit
Mini Golf
Maze
Basketball
Sand Volleyball
9 Square
Gaga Pit
Soccer Field
Gaga Pit
Jumping Pillow
Sand Volleyball
Activity Center (Basketball, Gaga Ball, Volleyball, Foosball, and Ping Pong)
Café Sky
Grab a soda, slice of pizza, milkshake, and more at Café Sky!
Tree Top Towers
Interactive adventure playground with a dozen different elements: climbing walls, jumping segments, a zipline, and more!
Ziplines
This activity is an additional $6 per person.
Speed down our multi-line ziplines with your friends. A high-flying adventure you'll never forget!
Please note: Ziplining is an additional $6 fee that will be included on your invoice. If you choose to select this as a rec time activity and don't collect money from students before coming to camp, a teacher or chaperone must be present to collect money at the zipline. Bring change if you plan to collect money this way as Sky Ranch staff are unable to provide change or collect money from students. Following your assigned zipline time, money should be turned in to School Programs leadership to be applied to the school's invoice. Zipline participation must meet a weight requirement of 50-250 lbs. Close-toed shoes required.
Waterslides
Have a thrilling race down the four-lane mat racers, and then go cruise through the three body slides.
Please note: Water activities are available during certain times of the year and are ultimately dependent upon water temperature.
Party Pool
Kick your feet in the shallow end, play water polo, or challenge yourself on the trapeze!
Please note: Water activities are available during certain times of the year and are ultimately dependent upon water temperature.
Canoes
Enjoy the lake breeze while paddling around Sky Lake! Canoes provide the opportunity for a fun experience.
Corner Store
Enjoy your favorite snack or purchase a camp keepsake from the Corner Store to take home.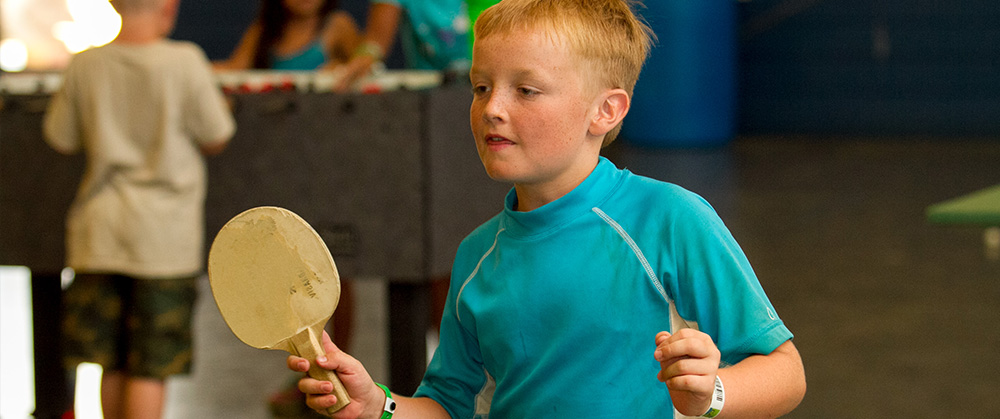 Campfire
As smoke swirls and flames dance, enjoy stories, songs, and sidesplitting skits that will make you laught and create long-lasting memories of your Sky Ranch experience.
Please note: Smores not included
Clue
Mysterious happenings are occurring at Sky Ranch! Do you have a "clue" about what's going on? Use your team work and problem solving skills to dig up the facts and try to unravel this fun-filled Sky Ranch mystery! For this real life versoin of the popular board game, chaperones and teachers have the opportunity to play the suspects as your students become detectives.
Funology Go
Your students will go on a nighttime trek, completing fun, often silly tasks across camp. Students will put their heads together and seeing some hidden corners of camp while on this fast-paced, brain-teasing adventure!
Games/Activity Center
A fun night of games and activities in our spacious Activity Center. Students can play basketball, volleyball, Ping Pong, Foosball and more!
Night at The Livery
This is an upgraded night event that costs $10 per student and $5 per adult.
Kick up your heels during this night of traditional Texas games! Scoot on down to our Sky Ranch covered arena and have a stampede of fun. Activities vary, but could include roping and lassoing skills, bull riding (on our fake bull), arena ball (a fun spin-off of dodgeball), roasting marshmallows for delicious s'mores, and much more!
Teacher Information
Here is some useful information for teachers to help you plan the best school trip ever!
Teacher Info Packet
Read through the Teacher Info Packet for everything you need to know to prepare for your trip.
Trip Planning Guide
Use this planning guide and timeline to help plan the best school trip ever!
Trip planning guide
Teacher Tips & Tricks
Don't forget to print out all journal pages for the classes your students are taking!
After your arrival on camp, your Event Coordinator will meet with your chaperones and teachers. They will explain Sky Ranch rules and expectations and answer questions. This is a great time for teachers to meet with parents and make any necessary announcements.
Chaperones must be present during Rec time.
Students need to be prepared for the day when meeting at Headquarters each morning. They need their camp journal pages, pencil, water bottle, close toed shoes, and weather appropriate clothing.
Chaperones are encouraged to be involved during class time, but to refrain from giving answers to students. Our staff appreciate chaperone support especially when managing large groups of students.
Students and chaperones need to be on time when meeting for class, meal times, night events, etc. Being on time helps ensure we stick to the schedule allowing students to experience everything Sky Ranch has to offer.
Chaperone Information
Read through the Chaperone Info Packet for everything you need to know to prepare for your trip.
Parent Information
Read through the Parent Info Packet for everything you need to know to prepare for your child's trip.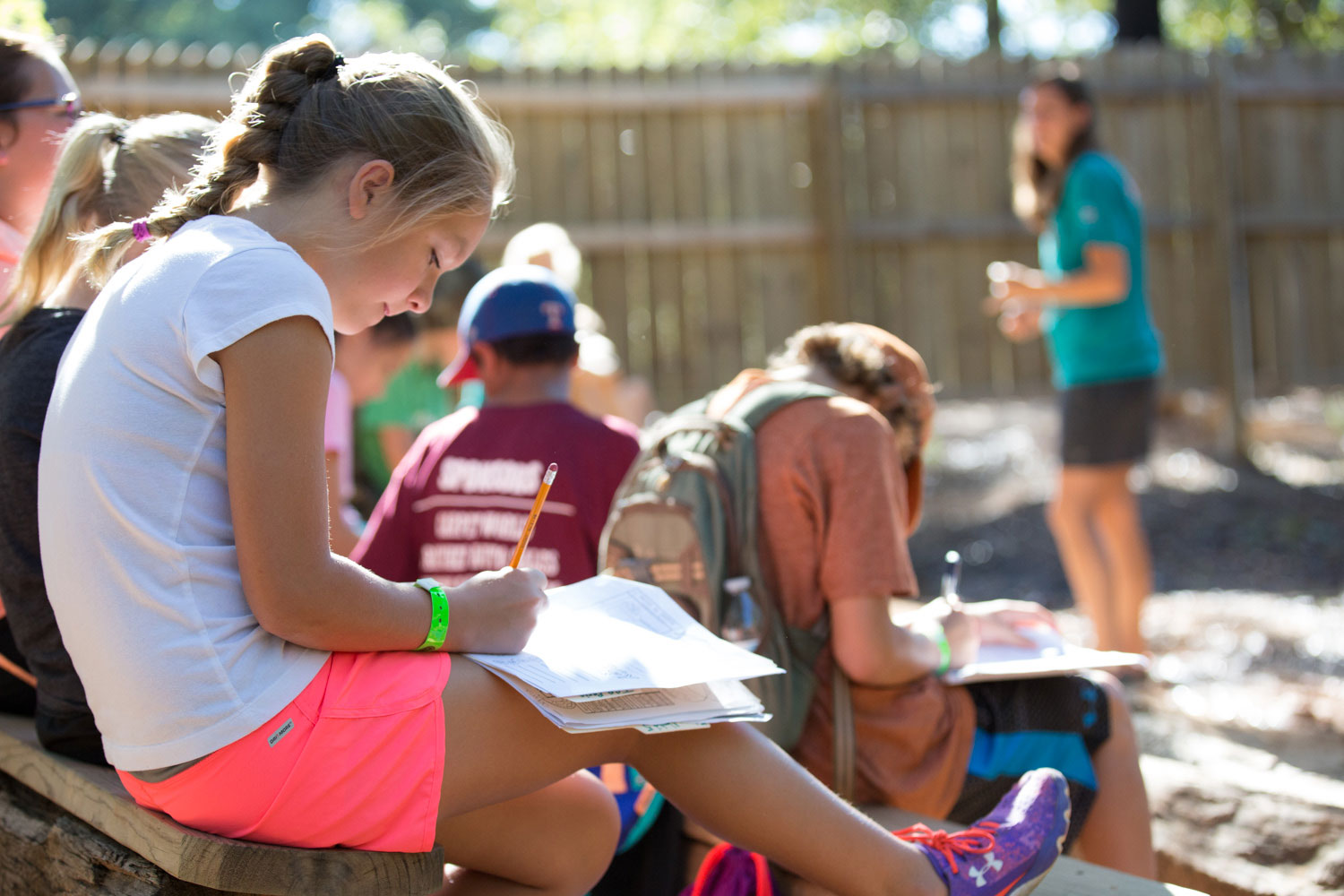 Journal Pages
Lead Teachers, these are important! You will need to print the journal pages and answer pages for every class your students are taking. (Please note that these are updated annually and password protected)
NOTE: All of the journal pages for each class are included in the Journal Pages PDF. You will need to go through and print the journal pages for the classes your students are taking.
Helpful Tips for Journal Pages
Be sure to have all journal pages printed before your trip for every class your students are taking.
Sky Ranch updates these journal pages yearly. Please make sure students have the most up-to-date copy.
Adding page numbers to journal pages helps students find the correct pages easily.
Placing journal pages in a folder or on a clipboard makes filling out the pages easier.
Attaching a pencil to the journal with yarn helps students to always have a pencil available.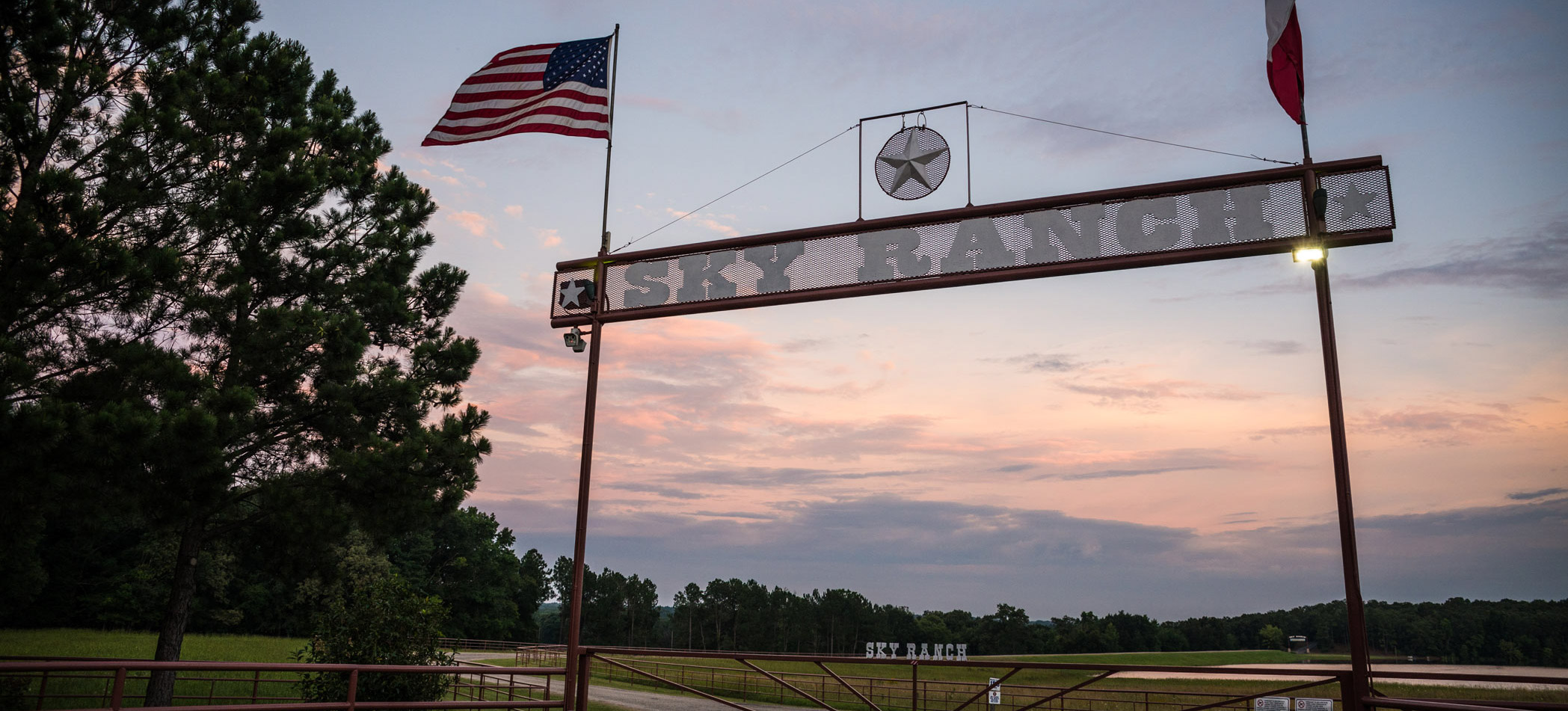 What to Bring
Required Items
Please make sure to label all of your camper's belongings!
Closed toed shoes
Shorts (if the weather is warm)
Sleeping bacg OR sheets and a blanket
(standard twin size)
Swimsuit (weather permitting)
Pillow and pillow case
Toiletries
Towel, hand-towel, and wash cloth
T-shirts or tops
Raincoat or rain poncho
Fleece hat
Pajamas
Cold weather layers
Blue jeans/long pants
Flashlight
Toothbrush, toothpaste
Bug Spray
Sunscreen
LABEL EVERYTHING!
For Class Time
| | |
| --- | --- |
| Small backpack or drawstring bag | Notebook |
| Water bottle | Laundry bag |
| | |
| | |
| | |
What NOT to Bring
Alcohol
Guns
Weapons
Illegal substances
Jewelry
Game systems
Anything that breaks easily or would cause loss if misplaced
Sky Ranch is not responsible for lost or broken articles.
Sample Schedule
Each day is jam packed with classes, activities, fun, food, night events and rest!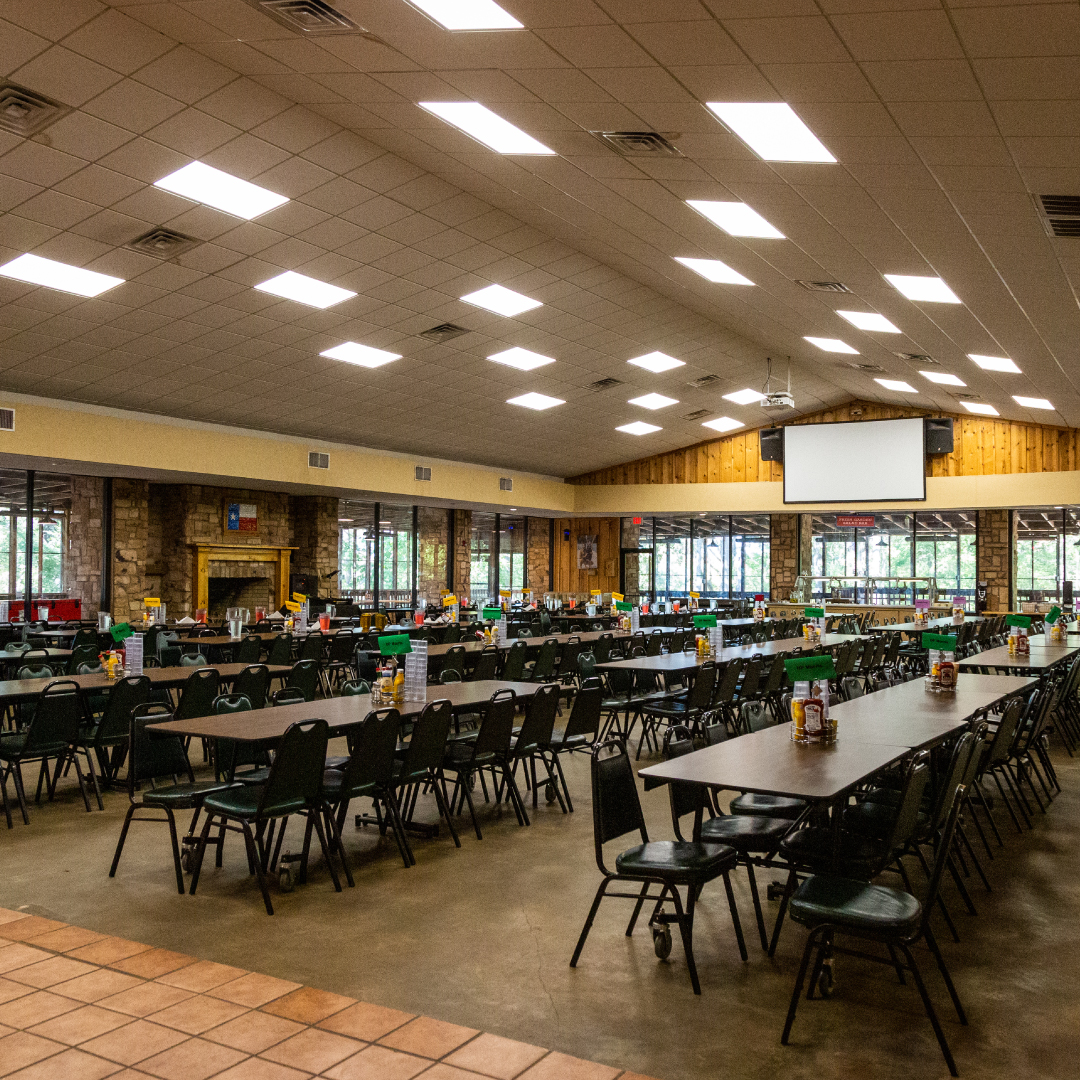 We will gladly work with you regarding special dietary restrictions and food allergies. Click the button below to fill out our Special Dietary Needs Form.
If you have specific questions or concerns, please contact our food service department directly by emailing FoodService@SkyRanch.org.
Frequently Asked Questions
What happens in the case of bad weather?
In the case of light rain and colder temperatures, we will continue to hold classes outdoors. In the case of inclement weather, all classes and recreation time will be held indoors. The Sky Ranch leadership team will be tracking potential threatening weather conditions and have plans in place that will be communicated to the school's lead administrator. Sky Ranch provides radio communication in every cabin to stay in communication, if needed, during nighttime hours.
What are the cabin accomodations?
All room assignments will be gender specific and based on the Sky Ranch recommended ratios. The school will provide a set number of adult chaperones/teachers to stay in the cabin with the students. All accommodations have heating and air conditioning, as well as indoor showers and restrooms with private changing areas.
What is the required ratio for adults to students?
While Sky Ranch does not require a ratio while on camp, we recommend bringing 1 adult per 10 students.
What if a student has special dietary requirements?
We will gladly work with you regarding special dietary restrictions and food allergies. Click the button below to fill out our Special Dietary Needs Form.
If you have specific questions or concerns, please contact our food service department directly by emailing FoodService@SkyRanch.org.
Will there be a nurse present for school trips?
To ensure students have immediate medical care available, each school is responsible for bringing a nurse. Should a student need additional medical treatment, you will be given directions to nearby medical facilities. For additional questions regarding medical needs of students, please contact your school's lead administrator for the trip.
Are golf carts available?
Golf carts are available to rent for $60 per golf cart per day. While golf carts are not a trip necessity, schools tend to enjoy having one for the sake of quick transportation across camp.
Contact Information
Email: SchoolPrograms@SkyRanch.org
Phone: 469.896.3620
Fax: 903.569.6357
For any questions regarding chaperone information, payment, or school schedule, please contact your school.
The Sky Ranch School Program's department exists to support the educational development of all students from our partner schools. Sky Ranch's Outdoor Education programming serves as an extension of our partner schools and their selected educational curriculum.