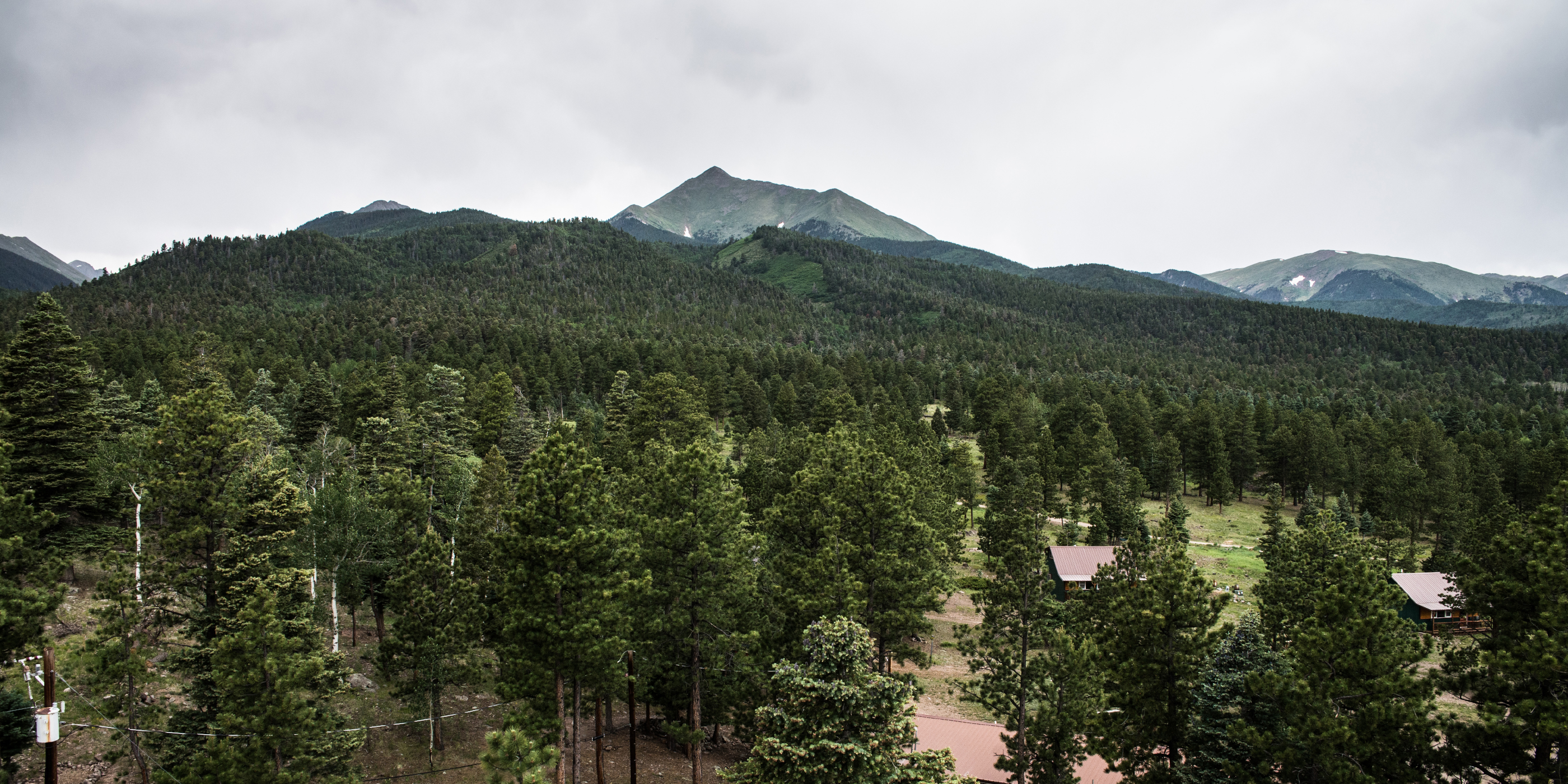 Horn Creek Camp Hosts
Horn Creek Family Camp Hosts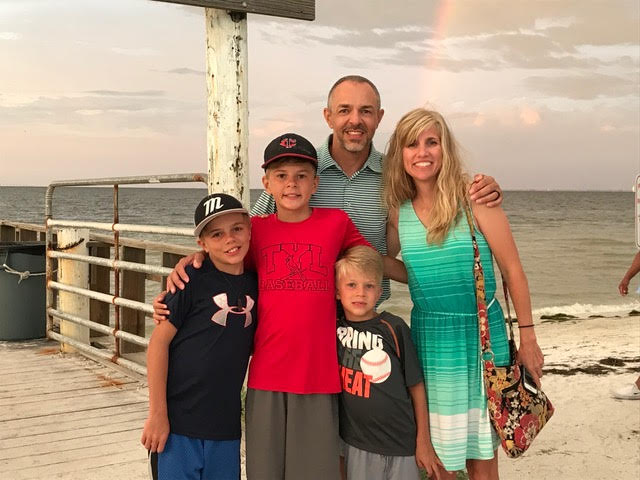 Mt. Harvard FC – Lodge
June 16 – 22
Danny & Kara Loeffelholz
Dr. Danny Loeffelholz has been on staff with Grace Community Church (Tyler, TX) since September, 2007, originally as Associate Pastor and now as the Pastor of the University Blvd. Campus. Prior to his arrival at Grace, Danny served as the Director of Pine Cove's Bluffs Family Camp and Shores Camp from 2005-2007. Before Pine Cove, he worked for three years as Youth Pastor at Grace Community Church in Bartlesville, OK. Danny's undergraduate work was done at the University of Central Oklahoma. He also completed his Masters of Arts and Ph.D. in Pulpit Communication and Expository Preaching at Trinity Theological Seminary. Danny and his wife, Kara, are the parents of three boys, Eli and Nate, and Thadd. In his free time, Danny first and foremost enjoys spending time with his family. He also enjoys being active by participating in marathons and coaching his boy's sports teams!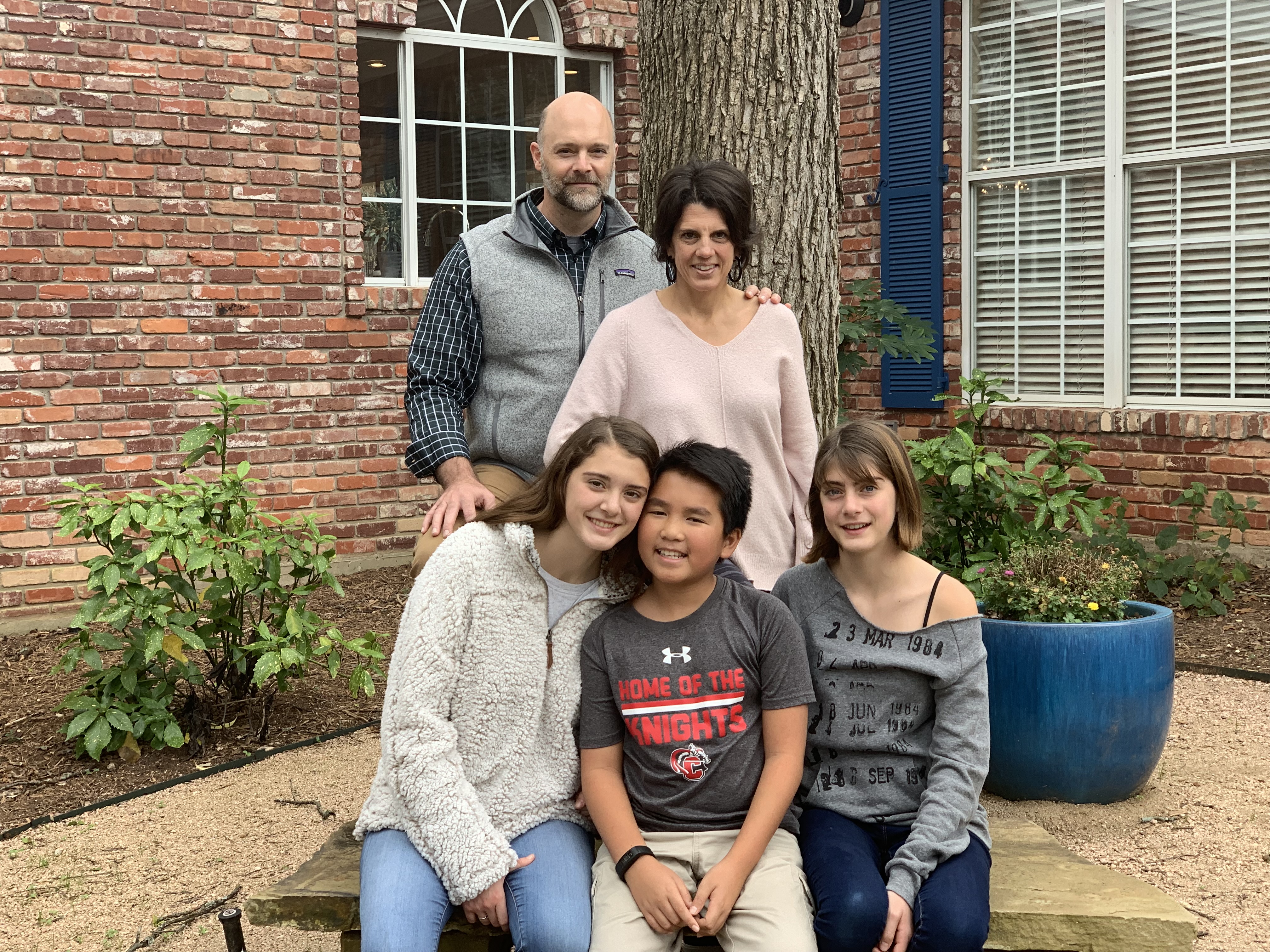 Capitol Peak FC – Lodge
June 23 – 29
Ryan & Jennifer Tompkins
Ryan grew up in upstate New York, but has called Texas home for the last twelve years. He pastors Rockwall Presbyterian Church, where he enjoys pursuing discipleship with his church family. He is married to Jennifer and they have three children. Ryan earned his Master of Divinity at Westminster Theological Seminary and his Doctor of Ministry and Theology at Baylor University. He is currently enrolled in a counseling program. Ryan believes that a strong church begins with strong families, and he counts it a privilege to invest at the ground level.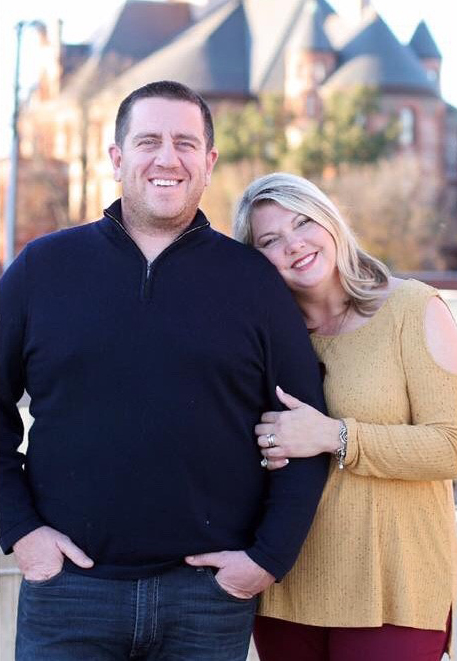 Kit Carson Peak FC – Lodge
June 30-July 6
Jason & Jennifer Bankhead
Jason Bankhead serves as the Family Pastor at The Avenue Church in Waxahachie, TX. According to Outreach Magazine, The Avenue Church has been one of the 100 fastest growing churches in America. Jason graduated from Howard Payne University and received his master's degree from Southwestern Seminary. He met his wife, Jennifer, on a blind date in 2002 and they now have 3 kids: Julia (12), Johnathan (10), & Jacob (4). They can usually be found at a ball field or volleyball court cheering on Julia and Johnathan, but more likely chasing Jacob! Over the last 22 years, Jason has had the privilege to serving in many capacities in the Church before becoming the Family Pastor at The Avenue Church. He has a passion to see families thrive and wants to equip parents to raise their children to "love the Lord with all of their heart, soul, and strength." This is one of the reasons Jason is excited about the ministry Sky Ranch offers through Family Camp and other family ministry opportunities. Jason and his family are honored to be able to spend a week in the mountains getting to know other families on the same journey. He hopes to meet you next Summer!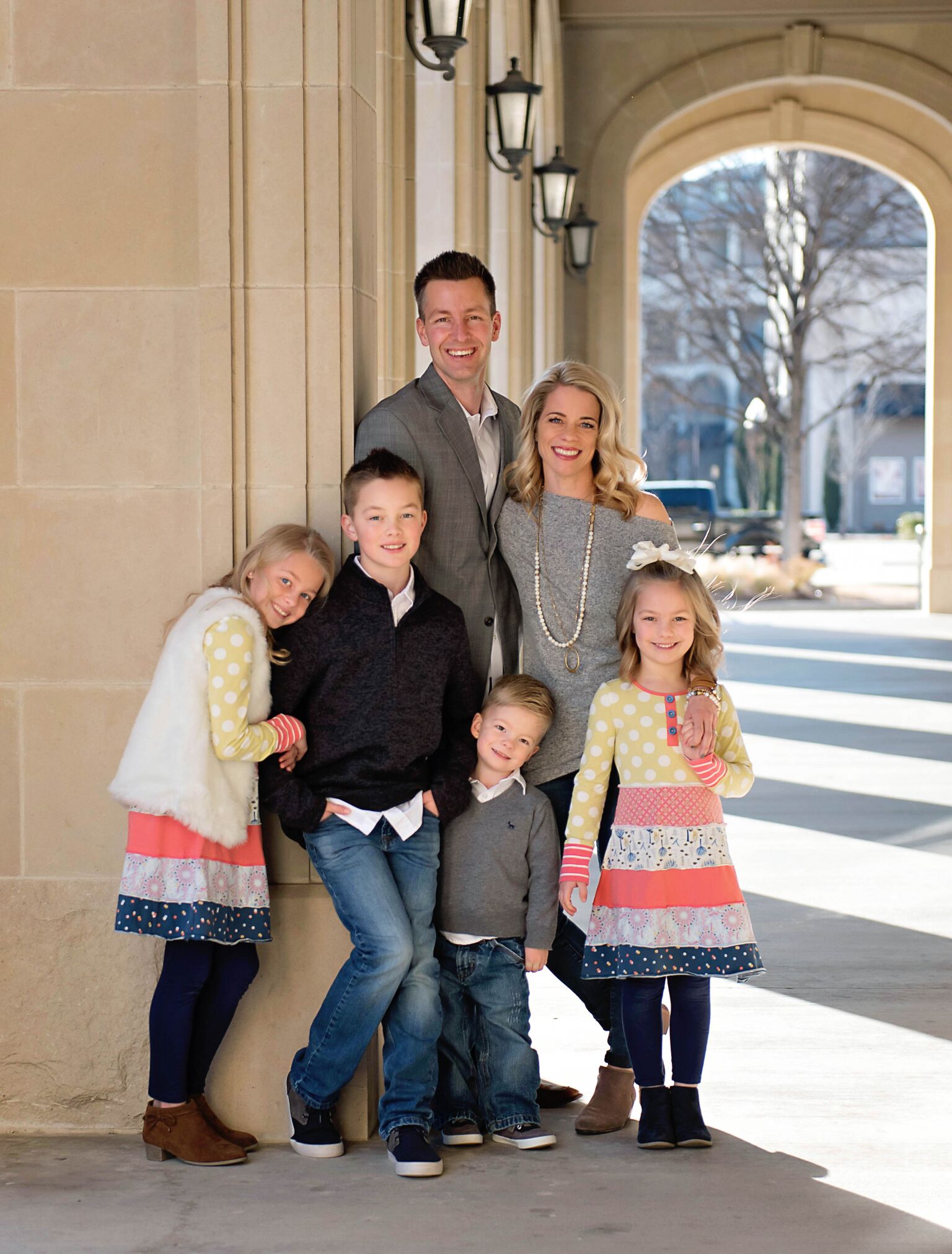 Mount Columbia FC– Meadows
June 30 – July 6
Weyland & Emily Glenn
Weyland Glenn has been on staff with Providence Church (Frisco, TX) since February 2015, originally as Pastor of Discipleship and now as the Executive Pastor. Prior to Providence Church, he spent seven years working in the corporate worlds of finance and human resources. Immediately after college, Weyland served as a Regional Director of K-Life Ministries from 2001-2008. Weyland earned a BA Degree in Finance from Texas A&M University and is currently pursuing a Master of Arts in Leadership degree from The Southern Baptist Theological Seminary. Weyland and his wife, Emily, are the parents of four children, Tausten, Harper, Chapel, and Hudson. In his free time, Weyland enjoys spending time with his family. He also enjoys being active by participating in endurance racing and coaching his kids' sports teams!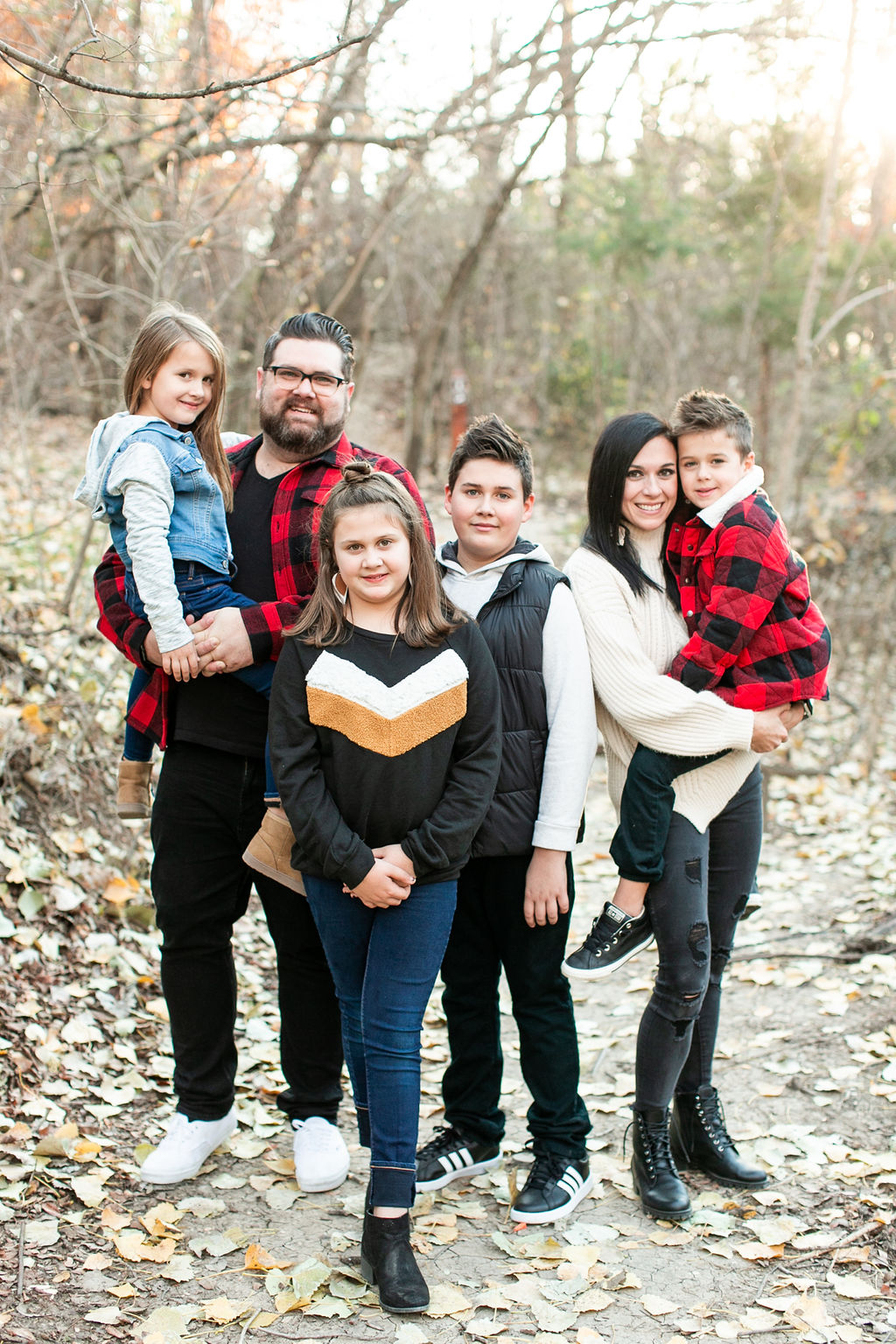 Longs Peak - Lodge
July 7 - 13

Hunter & Becky Hall
Hunter was born into a home that loved the Lord. His parents led him to Christ at a young age and he truly believes the Lord saved him that day and began transforming his heart to be a follower of Christ. Hunter's father was a pastor of a church in the area and much of his childhood was spent running through the halls of the church on Sundays and Wednesdays trying not to get caught. In high school, he was involved in multiple bands and worship teams. Every time he picked up a guitar, his heart was stirred towards Christ. After graduating high school, he took the non-traditional route and traveled the country with a band playing music and leading worship at churches, schools, and clubs. After several years of traveling, the Lord called him to college where he met his now wife, Becky. They were married in August 2006 and now have four children: Carson, Saige, Vivian and Xander. He joined The Village Church staff in May of 2010 and feels blessed to walk and work with godly men and women who pursue Christ every day.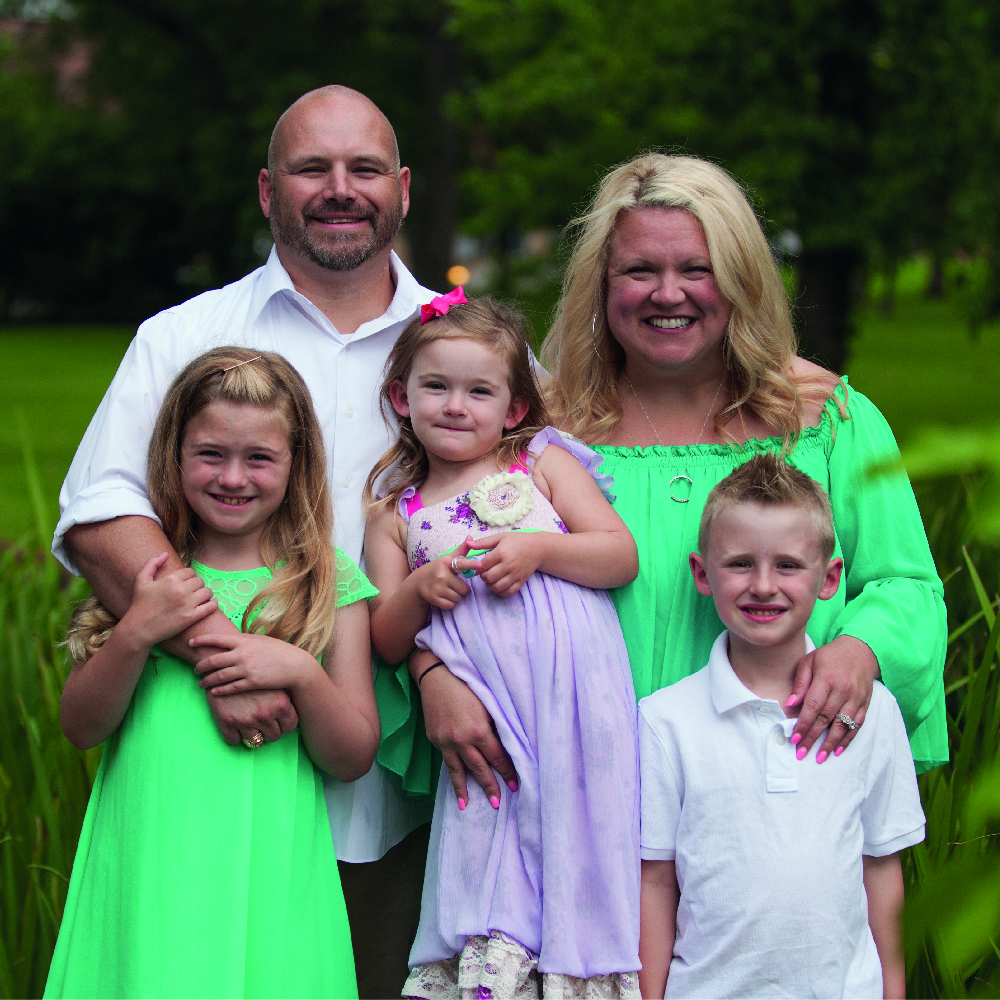 Mt. Lindsey FC – Meadows
July 7 – 13
Chris & J.J. Searcy
Dr. Searcy has been working with students and families since God called him to ministry when he was 18. He has served in Family Ministry by leading children, youth, and families in multiple church and Christian school ministries for the past 20 years, and is currently on pastoral staff at Valley Creek Church in Flower Mound, Tx. He and his wife J.J. have three children, Mary Jane (11), Caden (8), and Charis (5). He received his Masters in Youth Ministry from Southwestern Theological Seminary in Fort Worth and his Doctorate in Pastoral Leadership. God has given him the opportunity to lead hundreds of students to 14 countries on mission trips overseas, but he believes the most important mission trip in the world is parenthood. He has a huge heart for sharing God's Word with families and enjoying his own! They can't wait for their fourth summer at beautiful Horn Creek!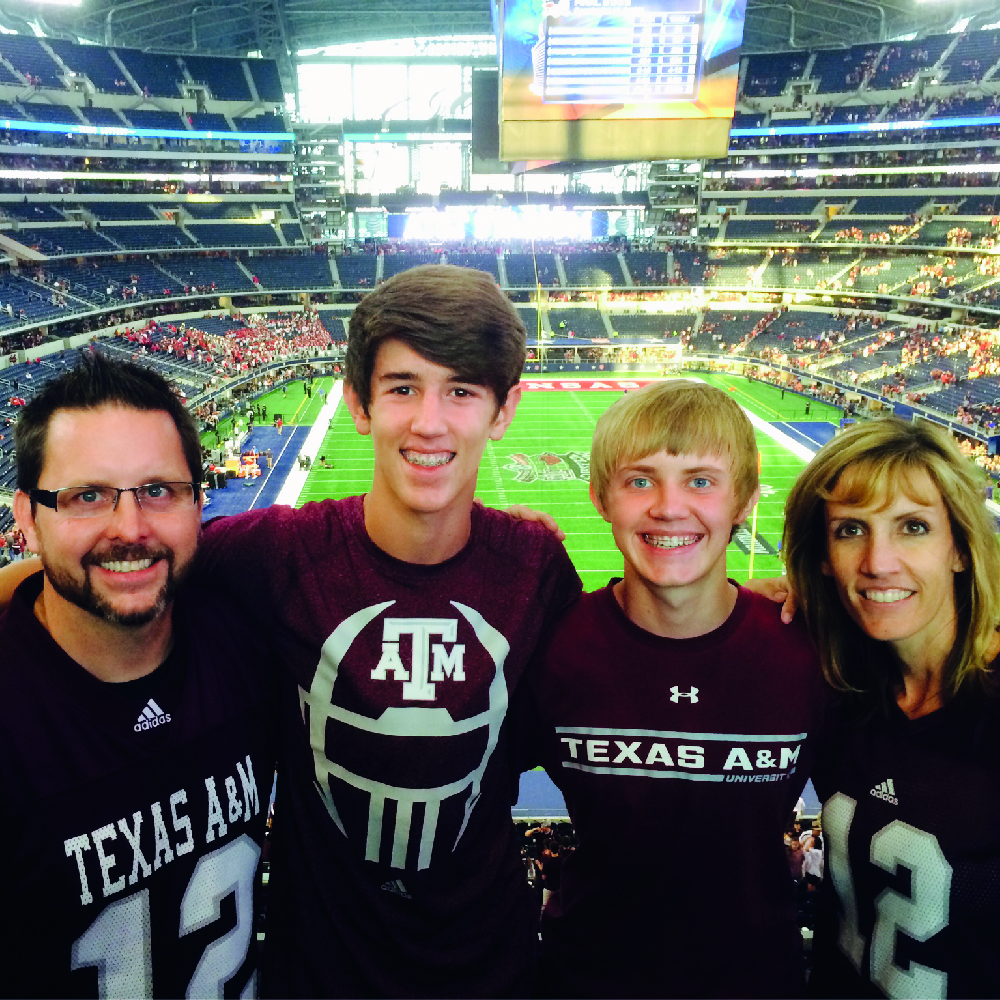 Pikes Peak FC – Lodge
July 14 – 20
Chris & Kimberly Witt
A graduate of Texas A&M, Chris spent 23 years faithfully serving the ministry of Sky Ranch Christian Camps. As Executive Director/Chief Ministry Officer, he led the ministries of Sky Ranch at all three locations in Texas, Colorado, and Oklahoma. He also oversaw our Launch Camps in Dallas and several foreign mission projects in Russia, Kenya, and France. During his tenure, he led the development of Sky Ranch's Family ministries, Summer Camps, and Leadership Tracks as well as the advent of the Sky Ranch Life Map. While completing his master's degree at Fuller Theological Seminary, God began to place in his heart a passion for the ministry of the Church. Eventually Chris retired from camp ministry to become the Executive Pastor of Ministries for Grace Community Church in Tyler, TX. Additionally, he continues to serve Sky Ranch as a member of the Board of Directors. He and his wife Kimberly are on-mission together with their two boys Caleb, a student at Texas A&M and Austin, a senior in High School.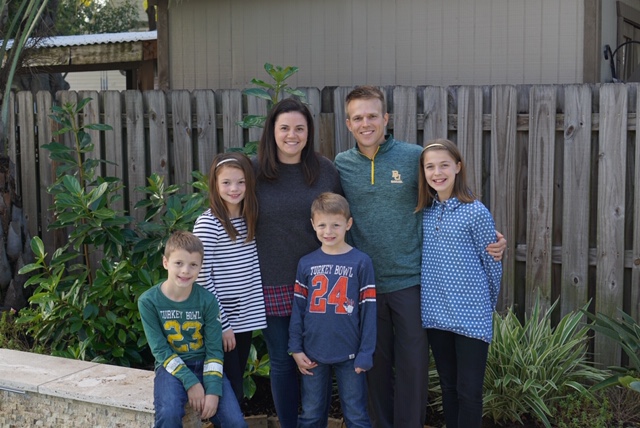 Mt. Princeton FC – Meadows
July 14 – 20
Chris & Hillary Kouba
For the past 16 years, Chris Kouba has served in various capacities within Prestonwood Baptist Church. He has worked with marriages, families, young adults, and currently serves as the Lead Pastor of their thriving North Campus located in Prosper, Texas.
Chris is a proud graduate of Baylor University, where he met his wife Hillary. He received his master's degree from Dallas Theological Seminary and his doctorate from Southern Baptist Theological Seminary. In addition to his educational achievements, Chris is most proud of his role as father to Katelyn, Mackenzie, Hudson and Griffin.
He is passionate about building the local church, strengthening family units and serving Christ. He and Hillary feel right at home in the mountains, and are excited to spend a week of encouragement and enrichment with fellow Sky Ranch families.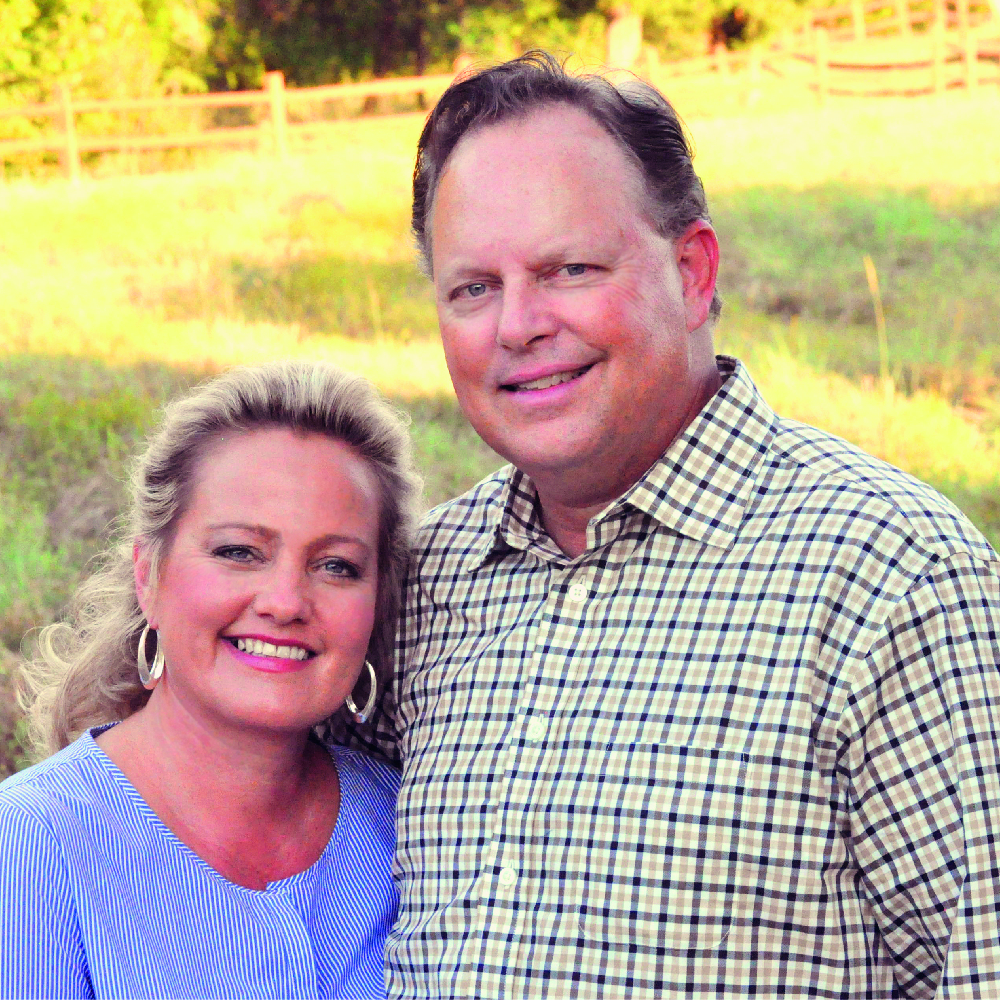 Mt. Bross FC – Lodge
July 21 – 27
Paul & Pam Pettit
Dr. Paul Pettit serves as Director of Placement and teaches in the departments of Pastoral Ministries (PM) and Educational Leadership & Ministries (EML) at Dallas Theological Seminary. Paul's background includes experience as a sportscaster, author, and speaker. His wife, Pamela, is a neo-natal nurse practitioner at Parkland Hospital in Dallas. They have five children, and have co-authored Congratulations, You're Gonna be a Dad!In addition, Paul has written Dynamic Dads: How to be a Hero to Your Kids, Congratulations, You've Got 'Tweens, Foundations of Spiritual Formation, and Blessed are the Balanced. Paul holds degrees from the University of Kansas, Moody Bible Institute's Advanced Studies Program, Dallas Theological Seminary's Master of Theology, and the Doctor of Ministry degree also from Dallas Seminary. He enjoys developing emerging leaders, golfing, and searching for excellent barbecue.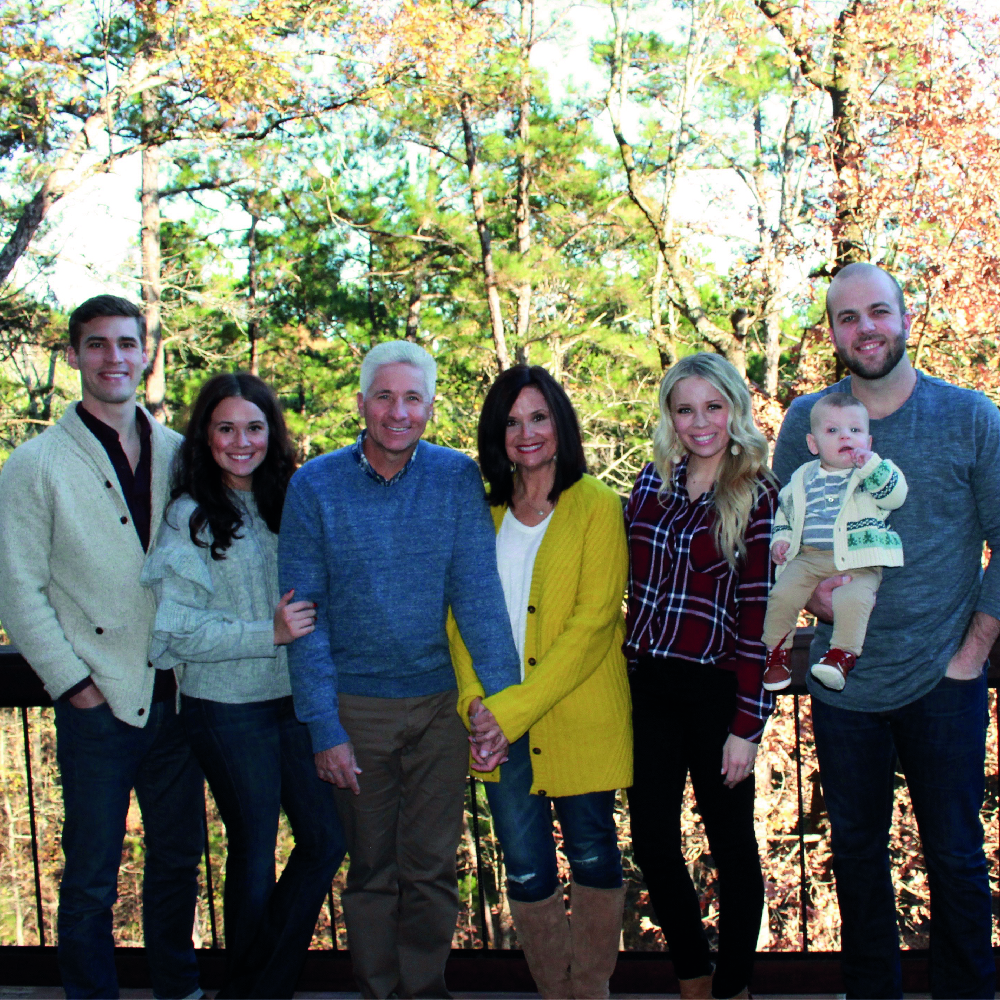 Sunshine Peak FC – Meadows
July 21 – 27
Brad & Lisa Clark
Brad and Lisa are excited to be hosting again this year. They consider it a highlight of their summer. Brad and Lisa are longtime members of Prestonwood Baptist Church where they have been in leadership for 30+ years. Currently, they teach a young, married bible-fellowship class called The Blend. Brad has his own recruiting firm, Excellerate Sales. They are parents to Caroline and Camryn. Caroline and her husband, Brent, live in Norman, Oklahoma and lead a ministry on the OU campus called Crossover. They have 2 boys, Revan and River. Camryn and her husband, Brett, live in Dallas where she teaches 1stgrade in Highland Park and he is a financial analyst. They are expecting their first child, a boy, in early March. Lisa helped launch the SkyMoms Ministry and is a parent mentor. She is also the author of Raising Sinners.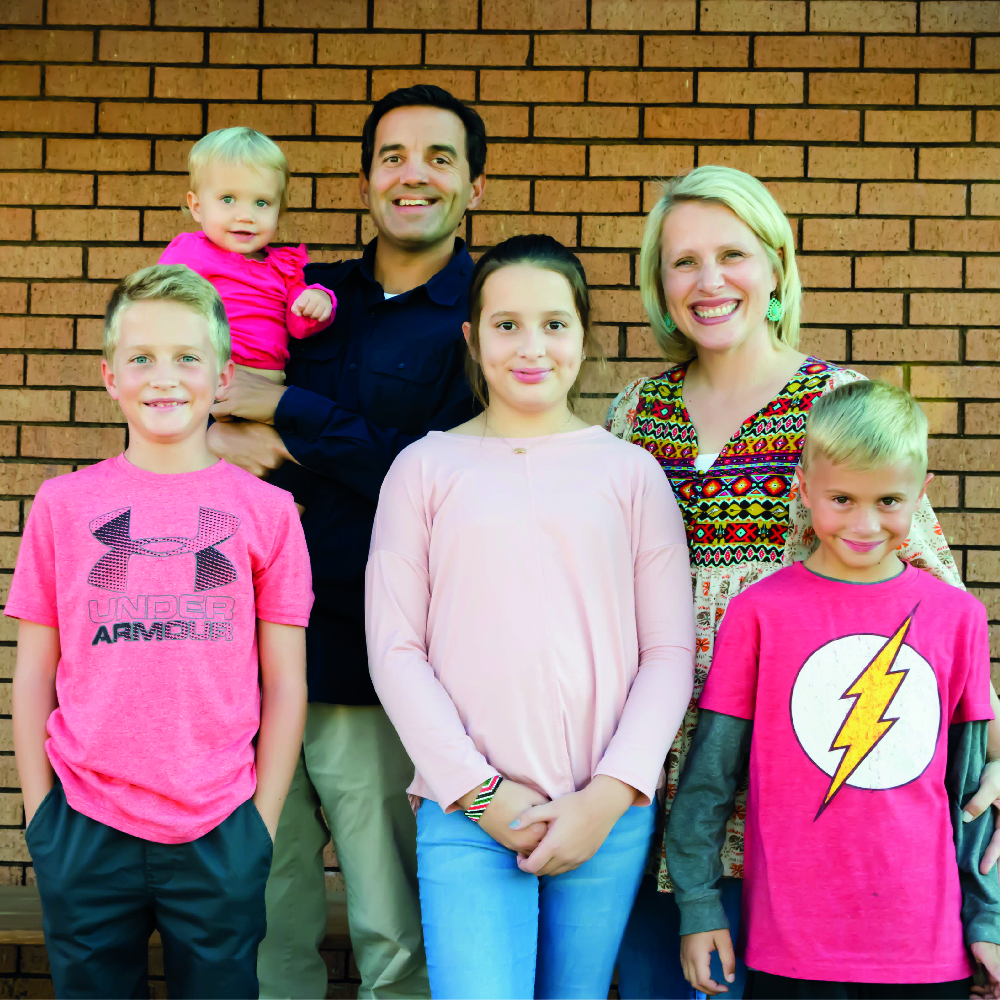 Mt. Evans FC – Lodge
July 28 – August 3
Cole & Christy Hedgecock
God has blessed Dr. Cole Hedgecock with a unique ability to creatively communicate His Word in a way that is easy to understand, relate to, and apply to our daily lives. He has a passion to reach people for Jesus, help believers grow in their relationship with God, and equip parents to become the primary spiritual developers of their children. Since 2014, Cole has served as the Pastor of FBC Rowlett. During his time in Rowlett, the church has almost tripled, and people from all ages and life stages has been transformed by the Good News of Jesus Christ. He received his Doctor of Ministry degree from Midwestern Baptist Theological Seminary and has led parenting seminars in Texas and Oklahoma. Having had attended Sky Ranch Horn Creek Family Camp with his family last year, he & his wife Christy, along with their four children (Chloe, Coleman, Clay, and Carly) are excited to host this summer!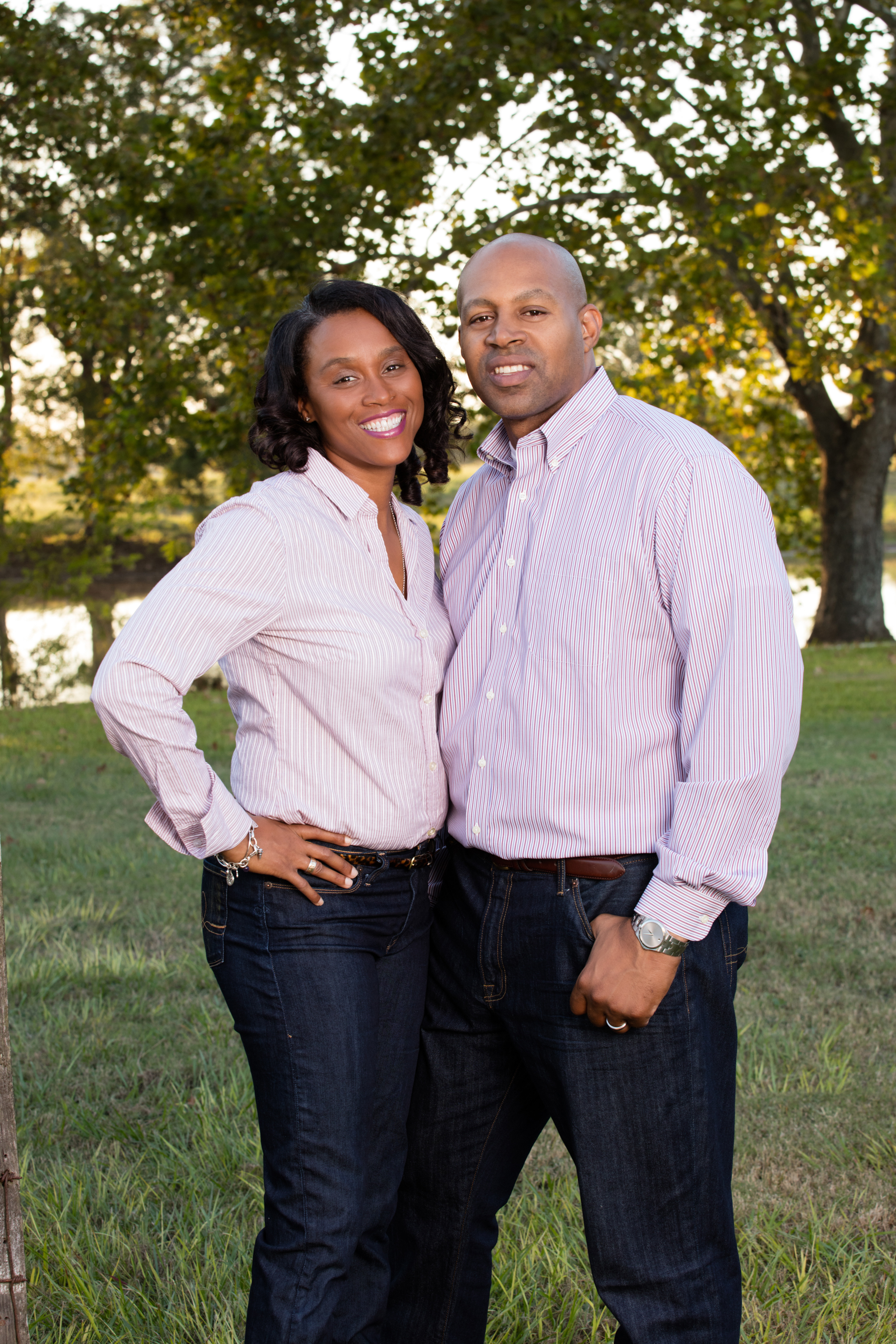 Mt. Cameron FC – Meadows
July 28 – August 3
Malcolm & Stacey Marshall
Pastor Malcolm & Stacey Marshall are coming up on 15 years of marital bliss. They met serving together in student ministry and have collectively ministered the Word of God while on international mission trips and at various sports camps. They enjoy sharing God's Truth to all age ranges, but they'll tell you their favorite group to minister to is married couples because God has used their marriage to teach them more about Him.
Pastor Malcolm serves as the campus pastor for the Sienna Campus of Houston's First Baptist Church. In this capacity, he cultivates ministry culture and builds healthy infrastructure by prayerfully shepherding 3 concentric teams: church staff, core leaders and the congregation He also serves as lead chaplain for the NBA's Houston Rockets, and he ministers via hip-hop as nationally known recording artist Excelsius. Stacey provides leadership for the Women's Ministry of Houston's First - Sienna and disciples young women. In addition to serving as a pastor's wife, she is an assistant athletic director at The Kinkaid School, where she also heads the basketball and tennis programs. Pastor Malcolm & Stacey are the proud parents of one son, Jaren, and two daughters, Madison & Sydney.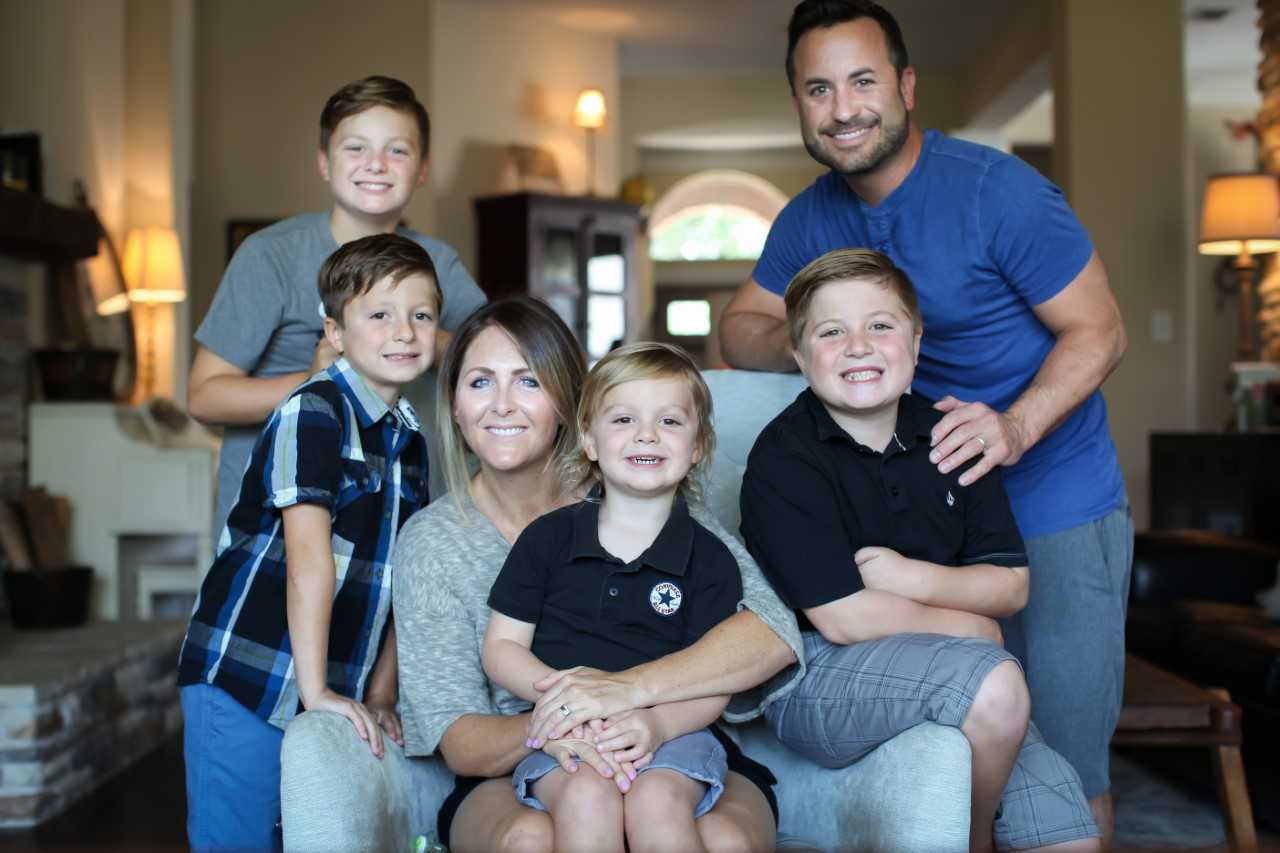 Mt. Shavano FC - Lodge
August 4-10
Michael & Faith Bleecker
Michael Bleecker is passionate about leading others in worship by pointing others to the love, grace, and worth of God through song. He began leading worship at Metro Bible Study at Prestonwood Baptist Church in 2000 where he met Faith, who would later become his wife. He also met Matt Chandler, who would later become his pastor, at Metro. He became the Worship Pastor at The Village Church on January 1, 2003 and six months later he married Faith. The last 21 years of ministry have been fruitful. God is gracious and merciful and continues to mold him into the image of Jesus as a husband, a father, a friend, and a pastor. He loves being married to his wife, and being a Dad to their four sons, Evan, Jude, Beau, and Coen.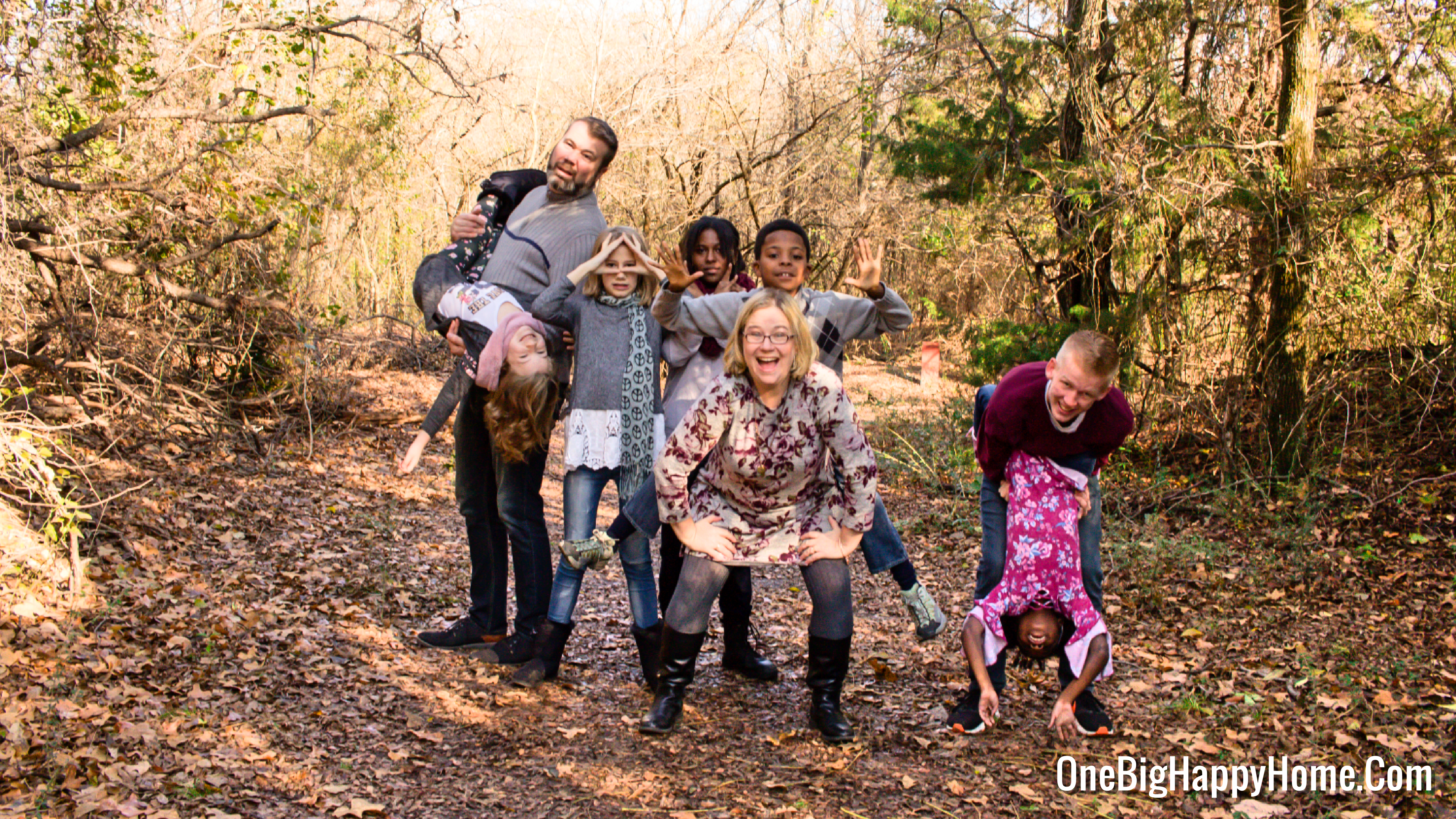 Castle Peak FC – Meadows
August 4 – 10
Geared towards Adoptive and Foster families, but all families welcome.
Ryan & Kayla North
Ryan and Kayla North have 6 children, 4 adopted from foster care. They spent 10 years as foster parents and have learned many of the things they share with families and churches in the trenches.They are co-founders of One Big Happy Home and are considered experts on childhood trauma. Together they have developed training materials and programs for churches, schools, and parents educating them on trauma and its impacts.Kayla is a Trauma-Competent Caregiver and the Executive Directory of Tapestry Family Ministry, a non-profit that supports and equips local churches and families with the tools and resources need to help the families they serve.Ryan leads One Big Happy Home and serves as the President of Tapestry after leading Empowered to Connect for many years.They have trained and mentored hundreds of ministry leaders and trainers in the United States and Canada. They are both TBRI Practitioners and speak at churches, conferences, and retreats nationwide.You can hear them on The Empowered Parent Podcast and read their thoughts at OneBigHappyHome.com.