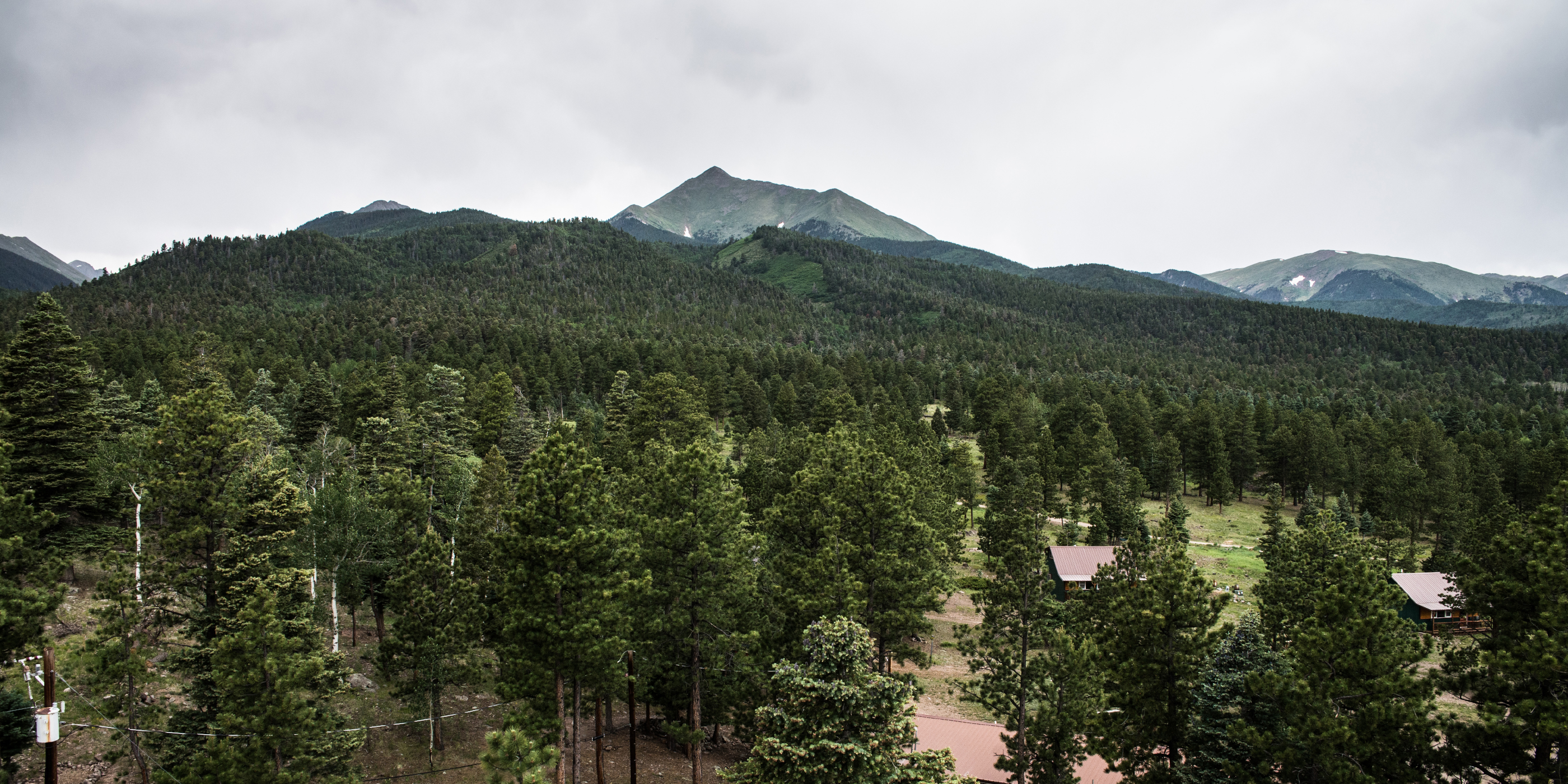 Horn Creek Camp Hosts
Horn Creek Family Camp Hosts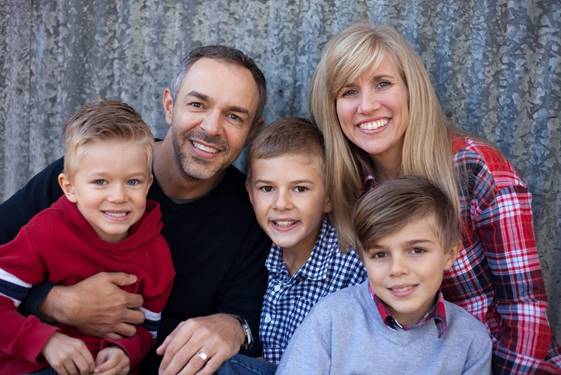 Mt. Harvard FC – Lodge
June 17 – 23
Danny Loeffelholz
Dr. Danny Loeffelholz has been on staff with Grace Community Church (Tyler, TX) since September, 2007, originally as Associate Pastor and now as the Pastor of the University Blvd. Campus. Prior to his arrival at Grace, Danny served as the Director of Pine Cove's Bluffs Family Camp and Shores Camp from 2005-2007. Before Pine Cove, he worked for three years as Youth Pastor at Grace Community Church in Bartlesville, OK. Danny's undergraduate work was done at the University of Central Oklahoma. He also completed his Masters of Arts and Ph.D. in Pulpit Communication and Expository Preaching at Trinity Theological Seminary. Danny and his wife, Kara, are the parents of three boys, Eli and Nate, and Thadd. In his free time, Danny first and foremost enjoys spending time with his family. He also enjoys being active by participating in marathons and coaching his boy's sports teams!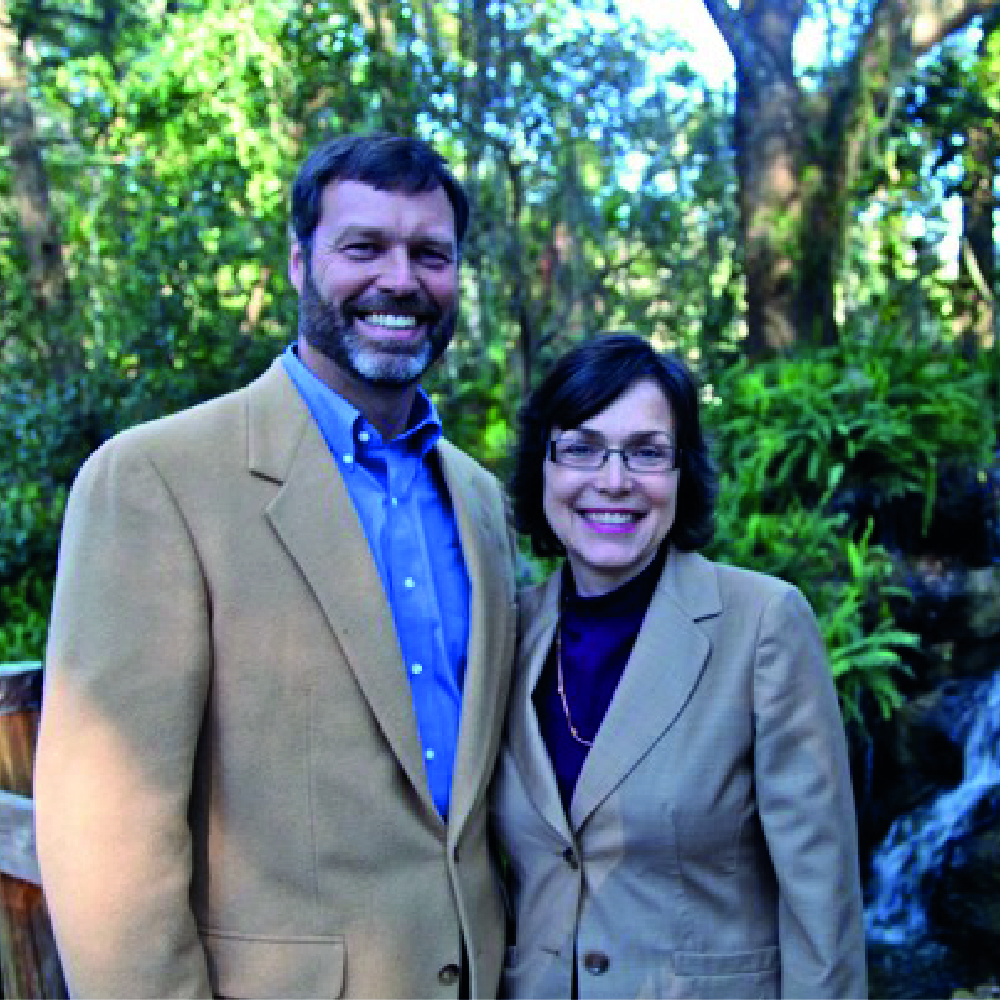 Capitol Peak FC – Lodge
June 24 – 30
Mike Austin
For nearly thirty years Mike has served as a pastor. God has used Mike to plant new and revitalize dying churches. His knowledge of God's word, longevity and experience in church planting and revitalization have led him to be a sought after Gospel Coach, Church consultant, and Bible teacher.
Mike is a Graduate of The Moody Bible Institute and Denver Seminary. His love of ancient Israel and archeology led him to do postgraduate studies in Israel.
Mike and Suzanne have been married for nearly thirty-six years. They have four grown children and six grandchildren. They love their family, whitewater rafting, hiking, and hunting; but their passion is for spiritually healthy families. Mike and Suzanne are excited to share a week with our Sky Ranch family.
Kit Carson Peak FC – Lodge
July 1 – 7
Jason Bankhead
Jason Bankhead serves as the Family Pastor at The Avenue Church in Waxahachie, TX. The Avenue Church has been one of the 100 fastest growing churches in America for 5 of the past 6 years according to Outreach Magazine. Jason graduated from Howard Payne University and received his Masters degree from Southwestern Seminary. He met his wife, Jennifer, on a blind date in 2002 and the two were married in 2003. They have 3 kids, Julia (12), Johnathan (10), & Jacob (4). They can usually be found at a ball field, volleyball court or a gym cheering on Julia and Johnathan, but more likely chasing Jacob! Over the last 22 years, he has had the privilege to serve as a Youth Pastor, a Church Mobilizer at a student missions organization, as well as a Connections Pastor before becoming the Family Pastor at The Avenue Church. Jason has a passion to see families thrive and parents equipped and encouraged to raise their children to "love the Lord with all of their heart, soul, and strength." Families were not meant to do life alone but in community with others. This is one of the reasons Jason is excited about the ministry Sky Ranch offers through Family Camp and other family ministry opportunities. Jason and his family are honored to be able to spend a week in the mountains getting to know other families on the same journey. He hopes to meet you next Summer!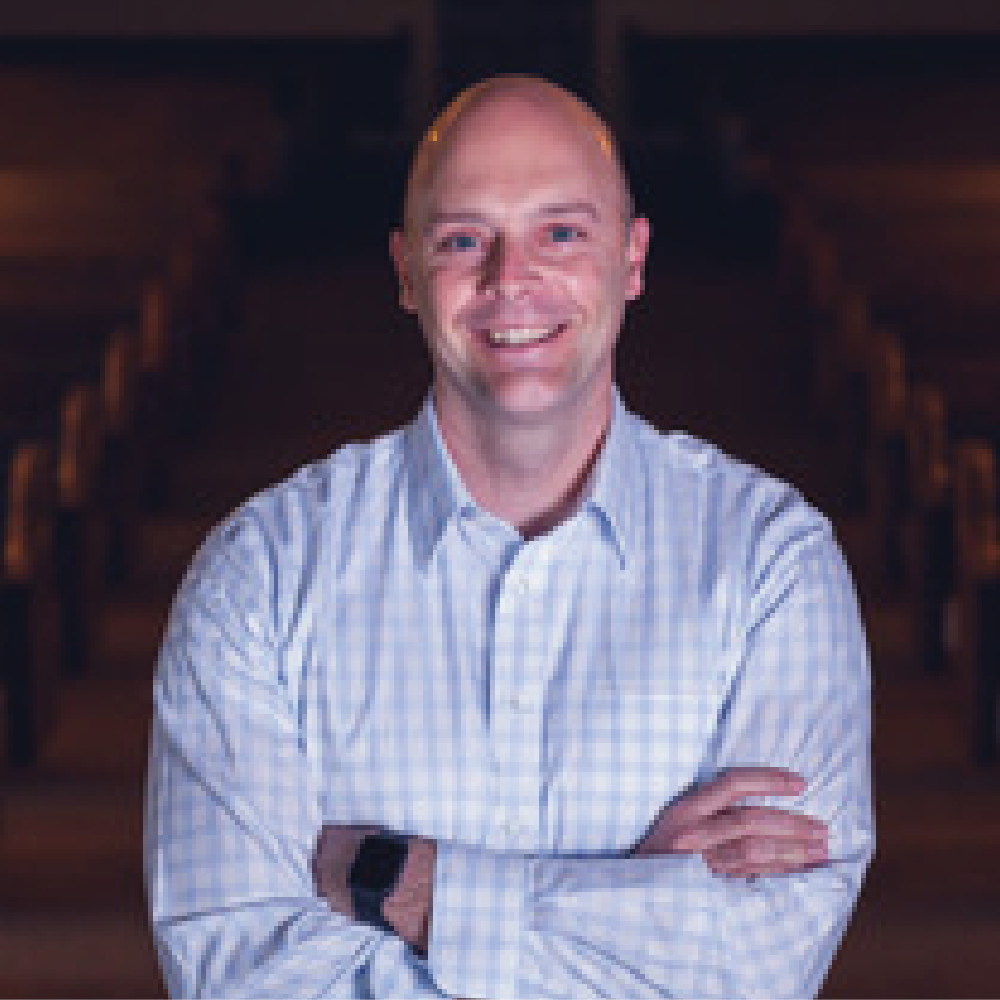 Longs Peak - Lodge
July 8-14

Ryan Tompkins
Ryan grew up in upstate New York but has called Texas home for the last twelve years. He pastors Rockwall Presbyterian Church, where he enjoys pursuing discipleship with his church family. He is married to Jennifer and has three children. Ryan earned his Masters of Divinity at Westminster Theological Seminary and his Doctor of Ministry and Theology at Baylor University. He is currently enrolled in a counseling program. Ryan believes that a strong church begins with strong families, and he counts is a privilege to invest at the ground level.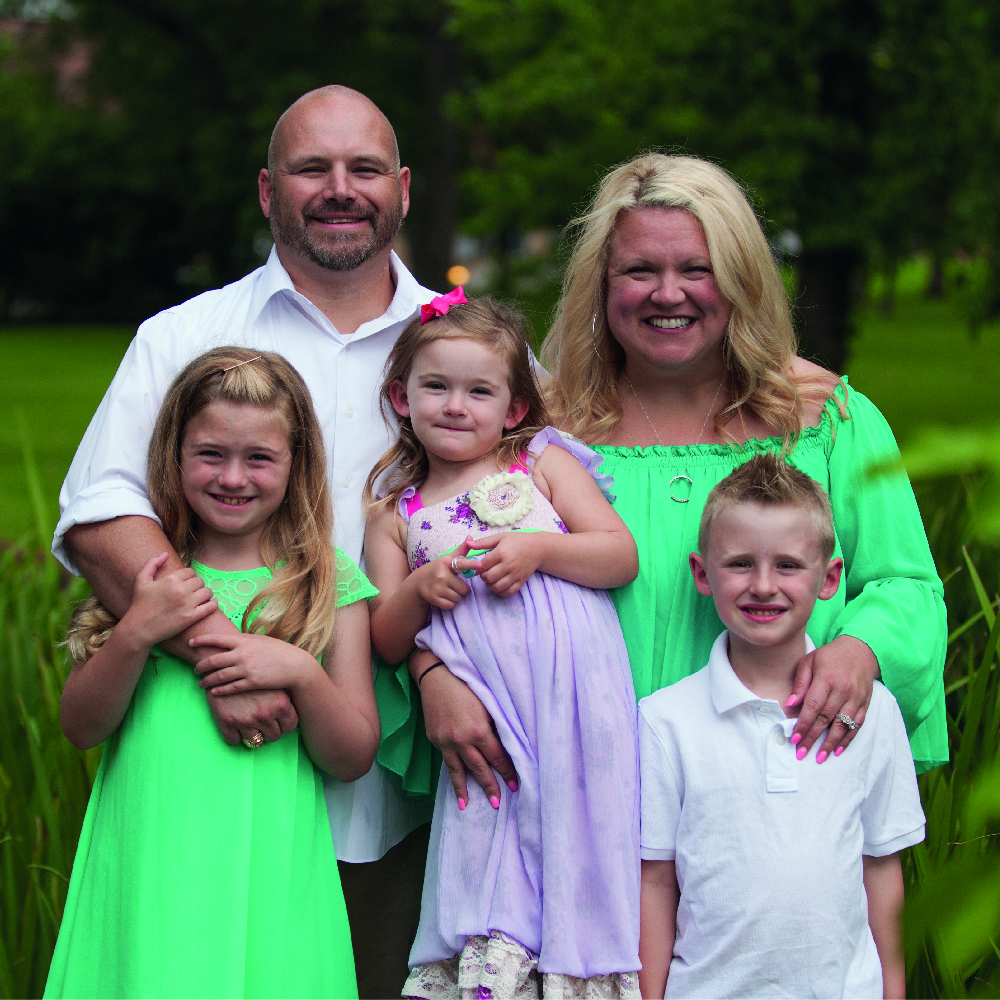 Mt. Lindsey FC – Meadows
July 8 – 14
Chris Searcy
Dr. Searcy has been working with students and families since God called him to ministry when he was 18. He has served in Family Ministry by leading children, youth, and families in multiple church and Christian school ministries for the past 17 years, and is currently the VCLA Pastor at Valley Creek Church in Flower Mound, Tx. He and his wife J.J. have three children, Mary Jane (10), Caden (7), and Charis (4). He received his Masters in Youth Ministry from Southwestern Theological Seminary in Fort Worth and his Doctorate in Pastoral Leadership. God has given him the opportunity to lead hundreds of students to 13 countries on mission trips overseas, but he believes the most important mission trip in the world is parenthood. He has a huge heart for sharing God's Word with families and enjoying his own! They can't wait for their third summer at beautiful Horn Creek!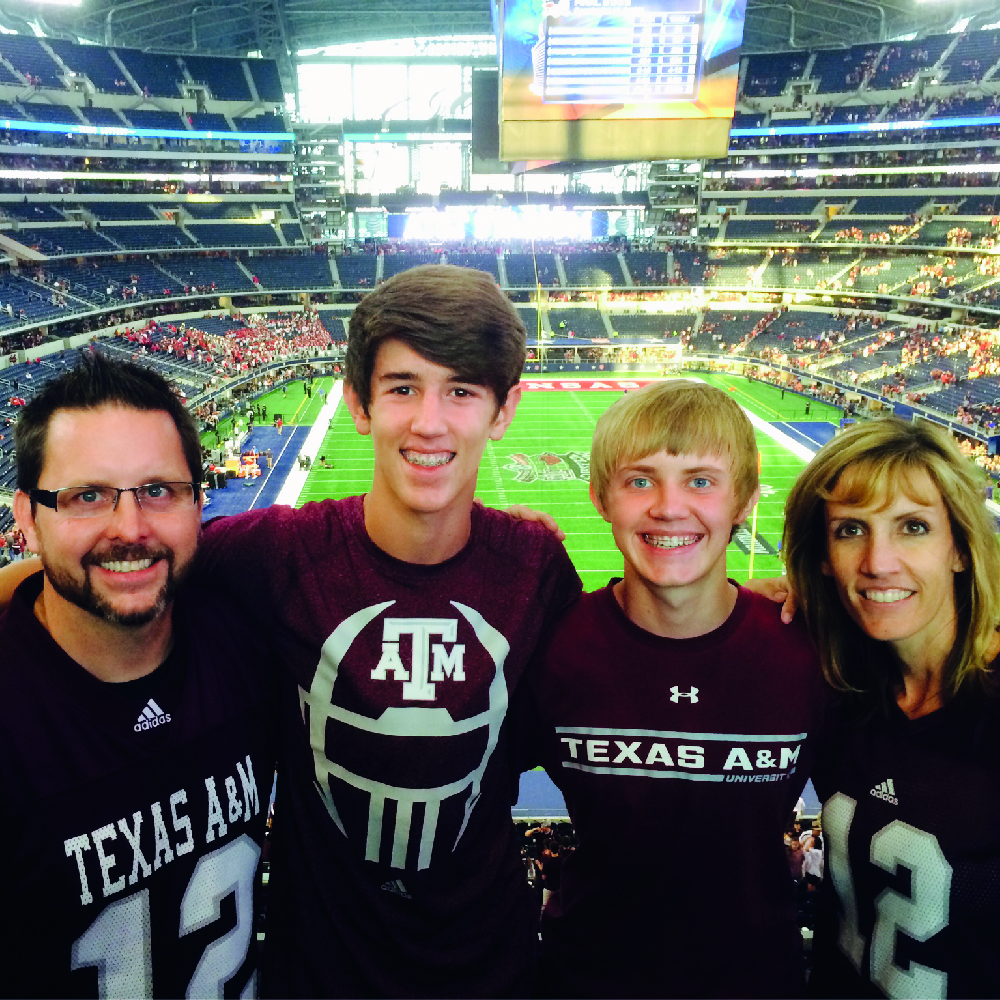 Pikes Peak FC – Lodge
July 15 – 21
Chris Witt
A graduate of Texas A&M, Chris spent 23 years faithfully serving the ministry of Sky Ranch Christian Camps. As Executive Director/Chief Ministry Officer, he led the ministries of Sky Ranch at all three locations in Texas, Colorado, and Oklahoma as well as our Launch Camps in the city and several foreign mission projects in Russia, Kenya, and France. During his tenure, he led the development of Sky Ranch's Family ministries, Summer Camps, and Leadership Tracks as well as the advent of the Sky Ranch Life Map. While completing his Masters Degree at Fuller Theological Seminary, God began to place in his heart a passion for the ministry of the church. Eventually Chris retired from camp ministry to become the Executive Pastor of Ministries for Grace Community Church in Tyler, TX. Additionally, he continues to serve Sky Ranch as a member of the Board of Directors. He and his wife Kimberly are on mission together with their two boys Caleb, a student at Texas A&M and Austin, a senior in High School.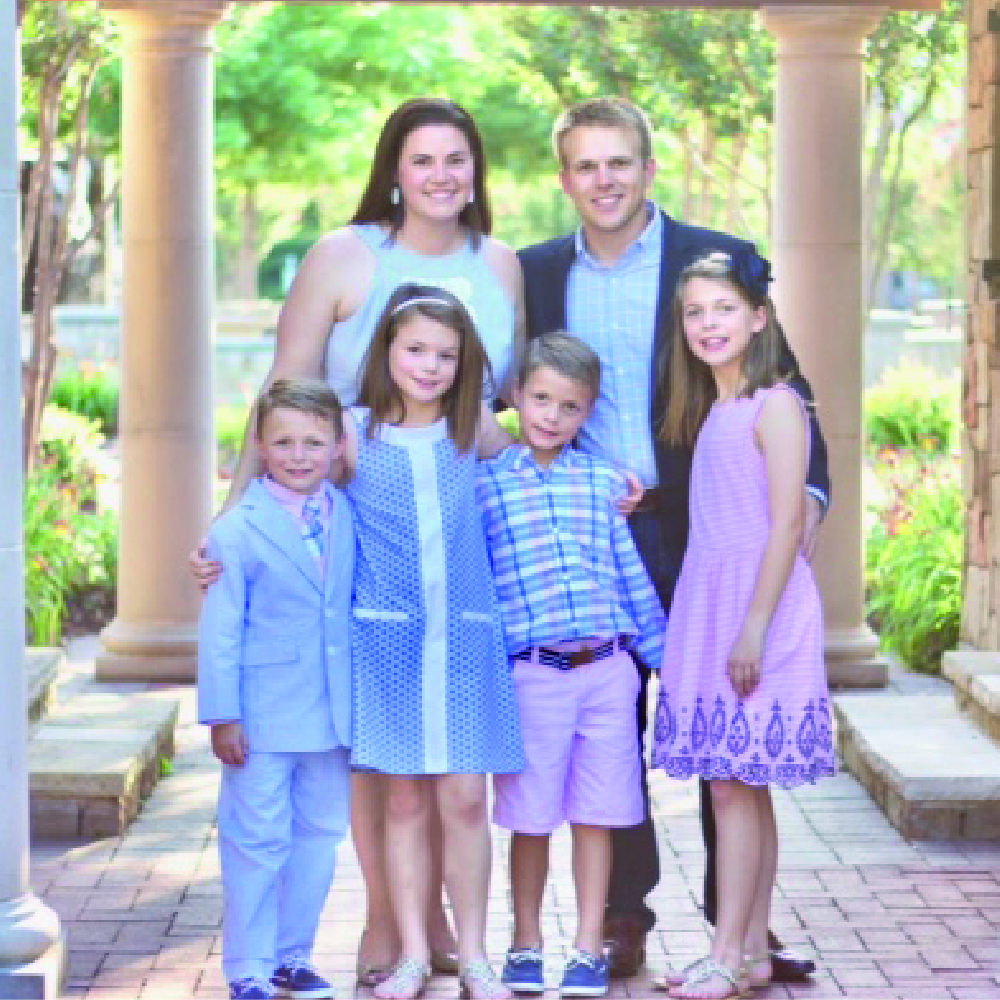 Mt. Princeton FC – Meadows
July 15 – 21
Chris Kouba
For the past 16 years, Chris Kouba has served in various capacities within Prestonwood Baptist Church, one of the largest churches in the country. He has worked with marriages, families, young adults, and currently serves as the Lead Pastor of their thriving North Campus located in Prosper, Texas. Chris is a proud graduate of Baylor University, where he met his wife Hillary. He received his Master's degree from Dallas Theological Seminary and his doctorate from Southern Baptist Theological Seminary. In addition to his educational achievements, Chris is most proud of his role as father to Katelyn, Mackenzie, Hudson and Griffin. Known for his research and insight into multi-site churches, Chris is often consulted by church planters or churches looking to add campuses. He is also a featured speaker and instructor for Newchurches.com, a division of Lifeway Resources, and can be seen leading several online modules. Additionally, Chris is a guest blogger for Lifeway; writing on such topics as communication, leadership and unity. Chris is passionate about building the local church, strengthening family units and serving Christ. He and Hillary feel right at home in the mountains and are excited to spend a week of encouragement and enrichment with fellow Sky Ranch families.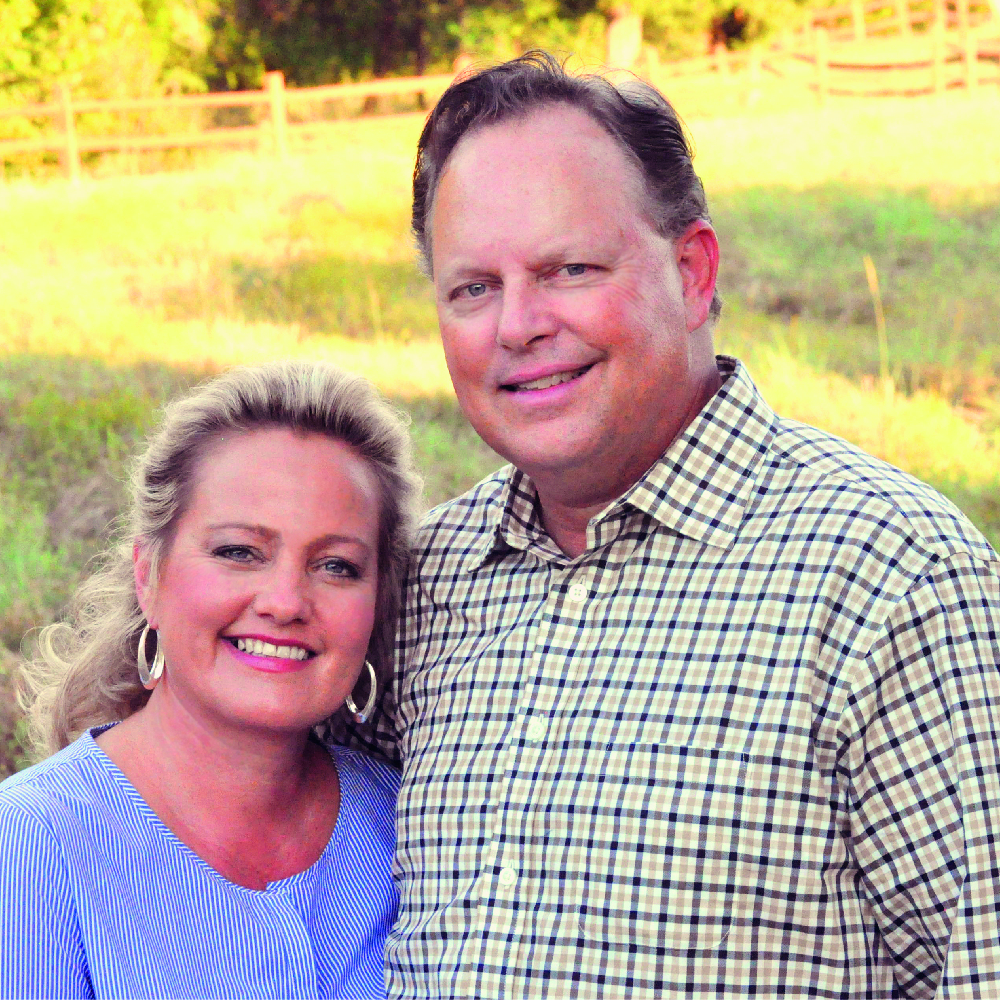 Mt. Bross FC – Lodge
July 22 – 28
Dr. Paul Pettit
Dr. Paul Pettit serves as Director of Placement and teaches in the departments of Pastoral Ministries (PM) and Educational Leadership & Ministries (EML) at Dallas Theological Seminary. Paul's background includes experience as a sportscaster, author, and speaker. Pamela is a neo-natal nurse practitioner at Parkland Hospital in Dallas. He and Pamela have five children, and have co-authored Congratulations, You're Gonna be a Dad! (Kregel) In addition Paul has written; Dynamic Dads: How to be a Hero to Your Kids (Tyndale House), Congratulations, You've Got 'Tweens. (Kregel), Foundations of Spiritual Formation; and Blessed are the Balanced both with (Kregel Academic). Paul holds degrees from the University of Kansas, Moody Bible Institute's Advanced Studies Program, Dallas Theological Seminary's Master of Theology and the Doctor of Ministry degree also from Dallas Seminary. He enjoys developing emerging leaders, golfing, and searching for barbecue.
Sunshine Peak FC – Meadows
July 22 – 28
John Kiningham
John turned from his sin and embraced Christ as Lord and Savior in 1995 at the age of 26. He received a B.S. in Public Affairs from Indiana University, a M.Div. from The Master's Seminary, and is currently finishing his doctorate of ministry from Trinity Evangelical Divinity School. Before attending seminary John was a police officer in Bloomington, IN and he worked as a Special Agent for the U.S. Secret Service. From 2003 to 2012 he served as the Senior Pastor of Grace Bible Church in Grapevine, Texas. From 2012 to 2015 he served as Senior Pastor of Fellowship Bible Church in Newman Grove, Nebraska before coming to Harvest Houston. He is married to Rachel and they have six children: Grant, Nathan, Caleb, Seth, Ashley, and Levi.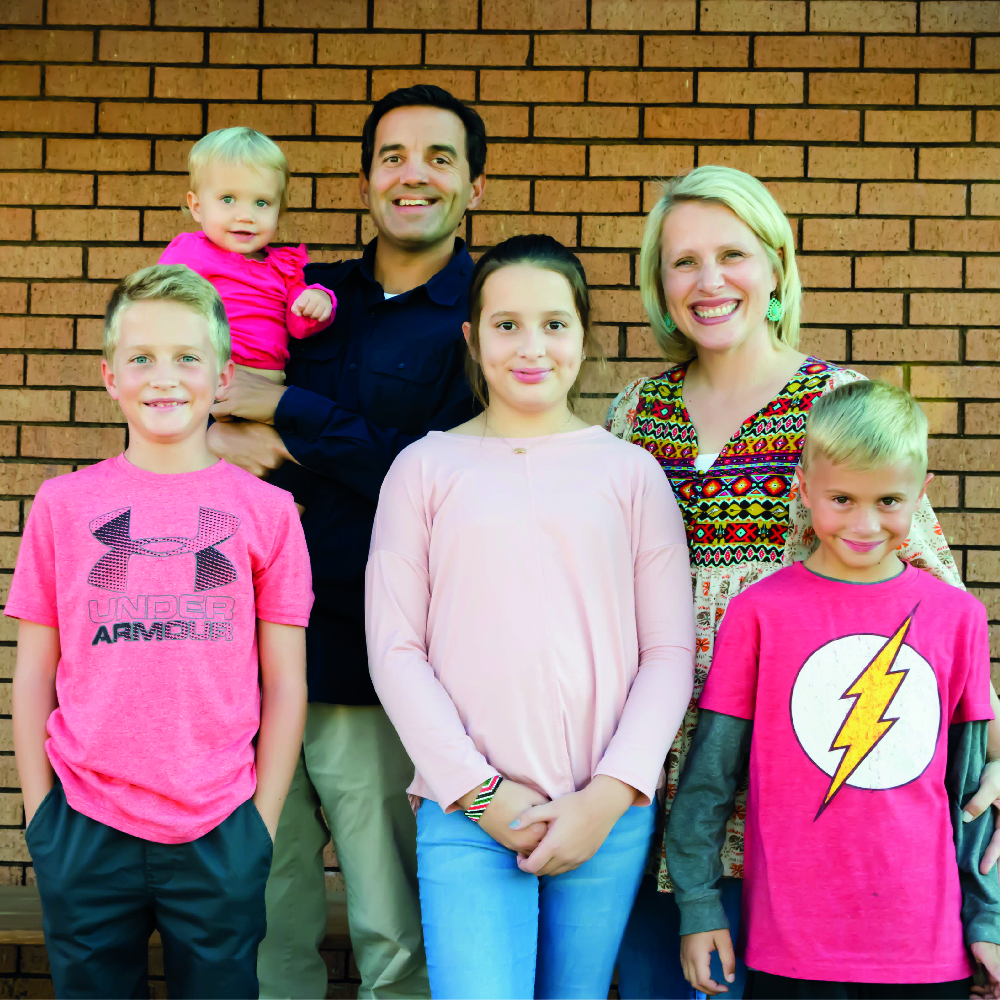 Mt. Evans FC – Lodge
July 29 – August 4
Cole Hedgecock
God has blessed Dr. Cole Hedgecock with a unique ability to creatively communicate God's Word in a way that is easy to understand, relate to, and apply to our daily lives. He has a passion to reach people for Jesus, help believers grow in their relationship with God, and to assist and equip parents to become the primary spiritual developers of their children. Since 2014, Cole has served as the Pastor of FBC Rowlett. During his time in Rowlett, the church has almost tripled, and people from all ages and life stages has been transformed by the Good News of Jesus Christ. He received his Doctor of Ministry degree from Midwestern Baptist Theological Seminary focusing on Parents as the Primary Spiritual Developers of their children, and has led parenting seminars in Texas and Oklahoma. Having had attended Sky Ranch Horn Creek Family Camp with his family last year, he & his wife Christy, along with their four children (Chloe, Coleman, Clay, and Carly) are excited to host this summer!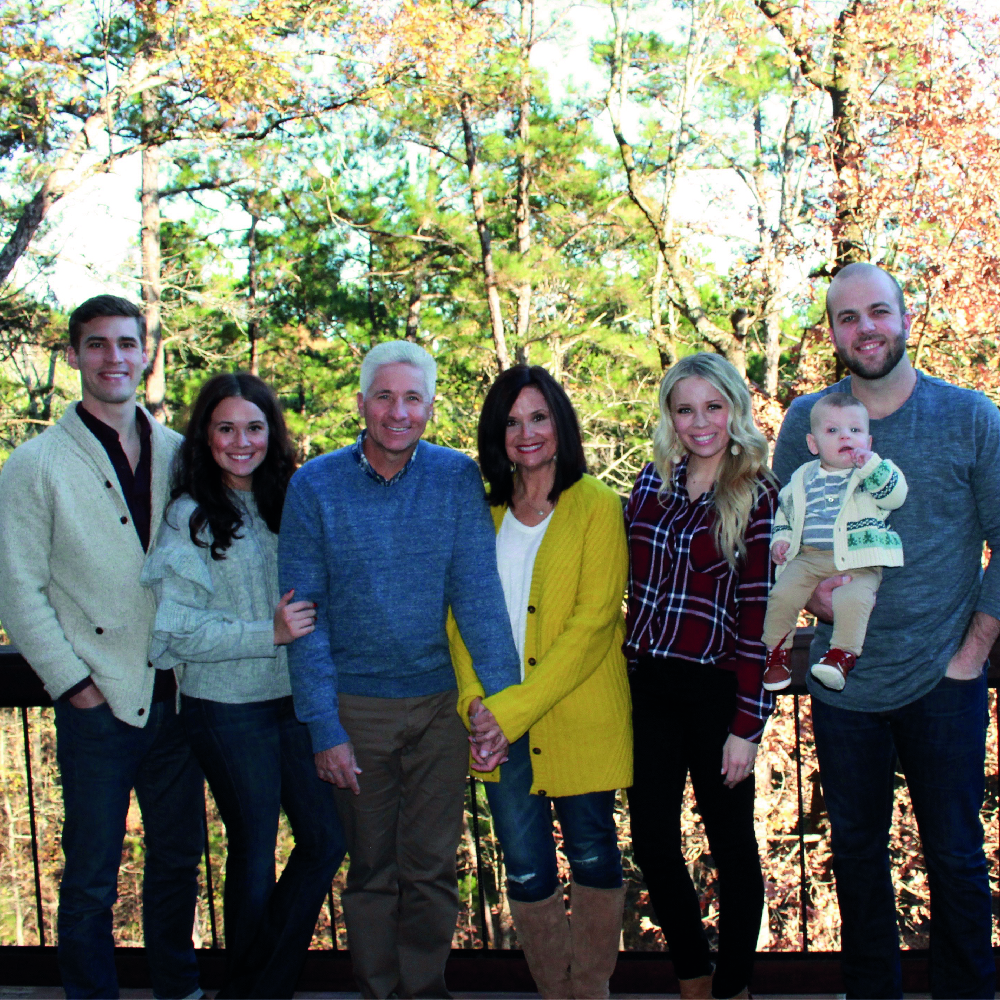 Mt. Cameron FC – Meadows
July 29 – August 4
Brad Clark
Brad is a business owner in the high-tech industry and has served in student and parent ministry for most of his adult life. He and his wife, Lisa, have been married 31 years and teach a young married bible fellowship class at their home church, Prestonwood Baptist Church, where they've been members since 1984. Lisa partnered with Sky Ranch in 2007 and helped launch our SkyMoms Ministry with CEO, Linda Paulk. Lisa is a parent mentor and wrote her first book in 2016 entitled, "Raising Sinners." Brad and Lisa have 2 daughters, Caroline married to Brent and Camryn married to Brett. Caroline and Brent launched a ministry, Crossover Norman, two years ago on the campus of The University of Oklahoma. Every Tuesday night, hundreds of college students gather on campus to praise, worship and study God's word together. Camryn and Brett live in Dallas and are members of Watermark Community Church. Brett is in the financial industry and Camryn is a first-grade teacher in Frisco. Brad and Lisa are passionate about family and serving, and their grandson due in April!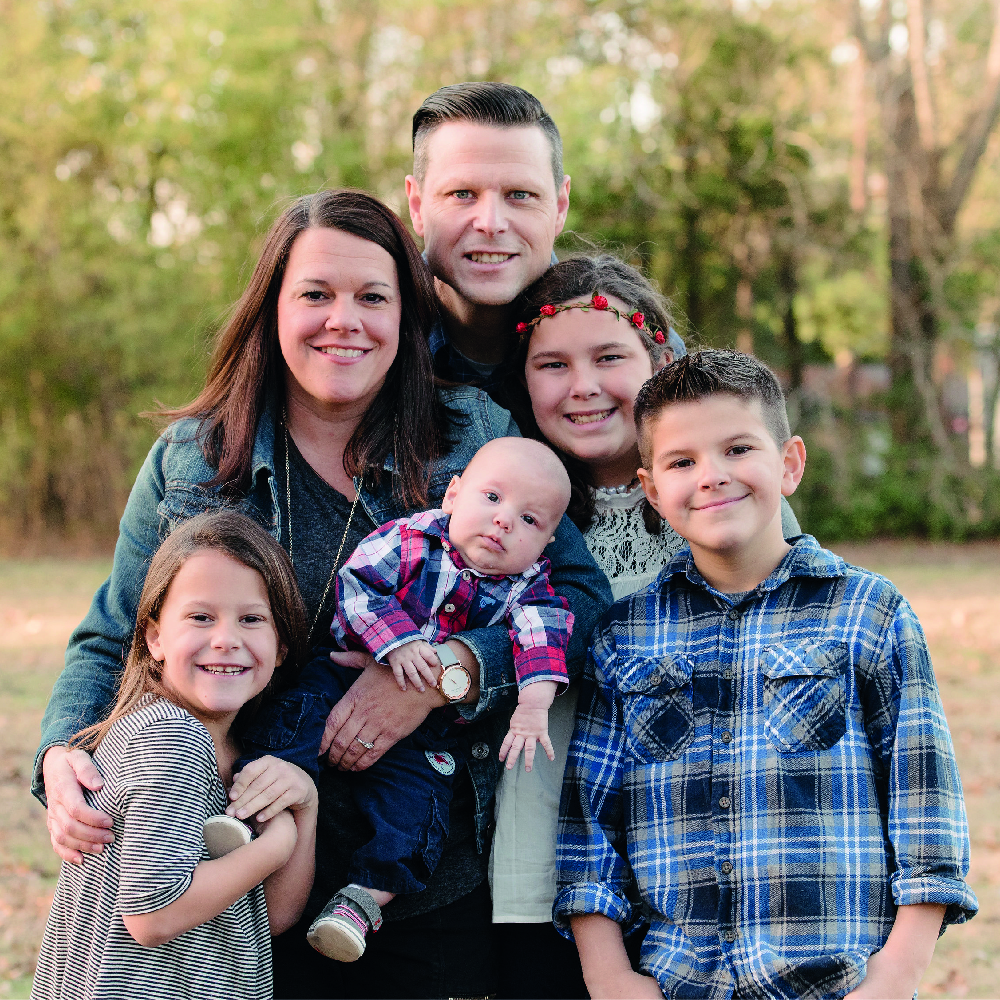 Mt. Shavano FC – Lodge
August 5 – 11
John Morgan
John Morgan grew up around Dallas, TX, and he has been a part of Sky Ranch in many different ways since 1998. John is passionate about ministry and feels like God called him into ministry when he was 16 years old. He was the song guy for Sky Ranch in 1998 and a counselor in 1999. He was a youth minister at White's Chapel UMC in Southlake, TX for almost two years before becoming the Sky 3&4 Camp Manager at Sky Ranch for four years. Over the last several years, John has grown in roles at Sky and is currently Vice President of Ministry Programs. He is passionate about bringing fun into the programs of Sky Ranch and making it a place that kids love. Sky Ranch feels like home to John and he is excited about the ways that he is challenged and grows in his relationship with Christ. John's family, his wife Amanda and their four children, are the most important ministry and he loves being a husband and a dad.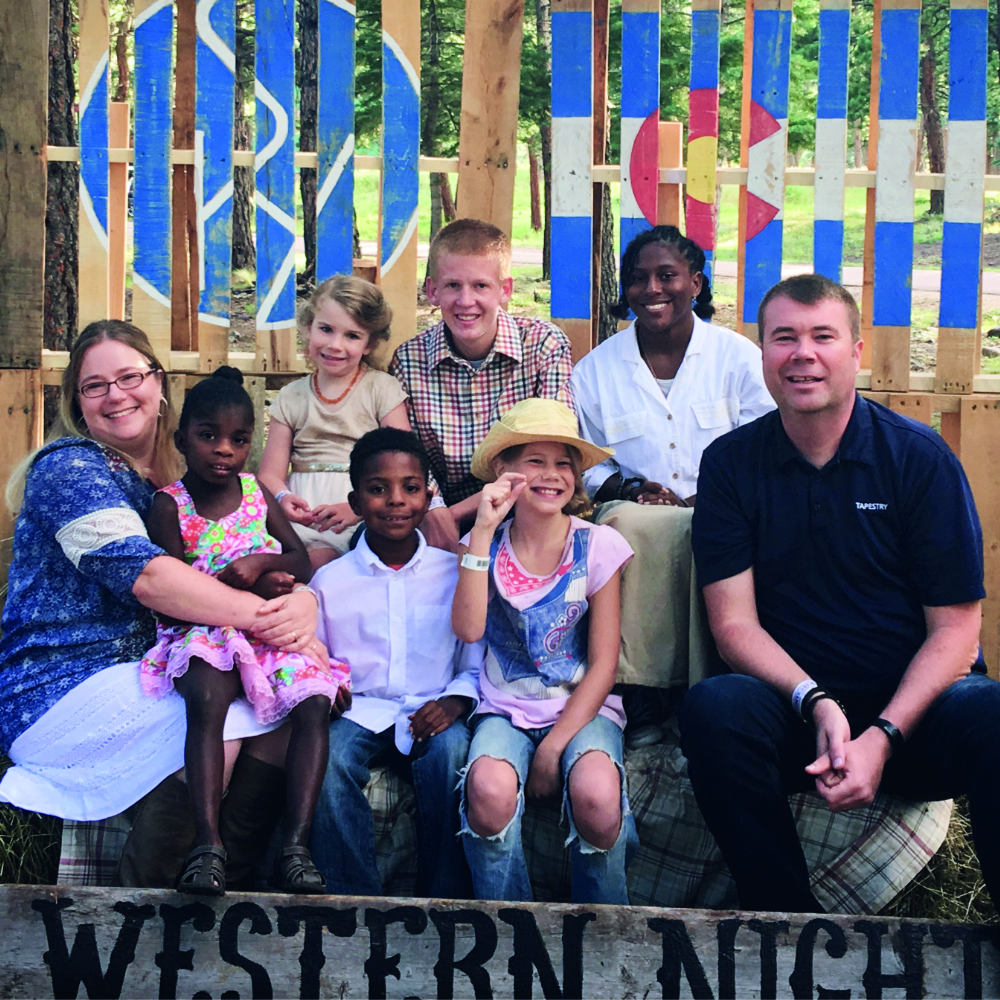 Castle Peak FC – Meadows
August 5 – 11
Geared towards Adoptive and Foster families, but all families welcome.
Ryan North
Ryan and Kayla North have six children through birth and foster care adoptions. They began their foster care journey in 2004 and welcomed close to thirty foster children into their home. Although their home is closed to foster care, they continue to support those who are walking this journey. Ryan is the Executive Director of Tapestry, the Adoption and Foster Care Ministry of Irving Bible Church in the Dallas area. Tapestry serves to connect families in community, equip them for the journey, and encourage them along the way. In his capacity as the Executive Director of Tapestry, Ryan leads Empowered to Connect. Kayla left the classroom, after a decade of teaching third grade, to stay home with their six children, five of whom she home schools. She oversees all ETC Parent Trainers and leads Tapestry's crisis intervention efforts. They are Empowered to Connect Parent Trainers, Trainer of Trainers, and write about the blessings and challenges of their parenting journey at One Big Happy Home and The Ryan Blog and contribute to both Empowered to Connect and the Tapestry blogs.