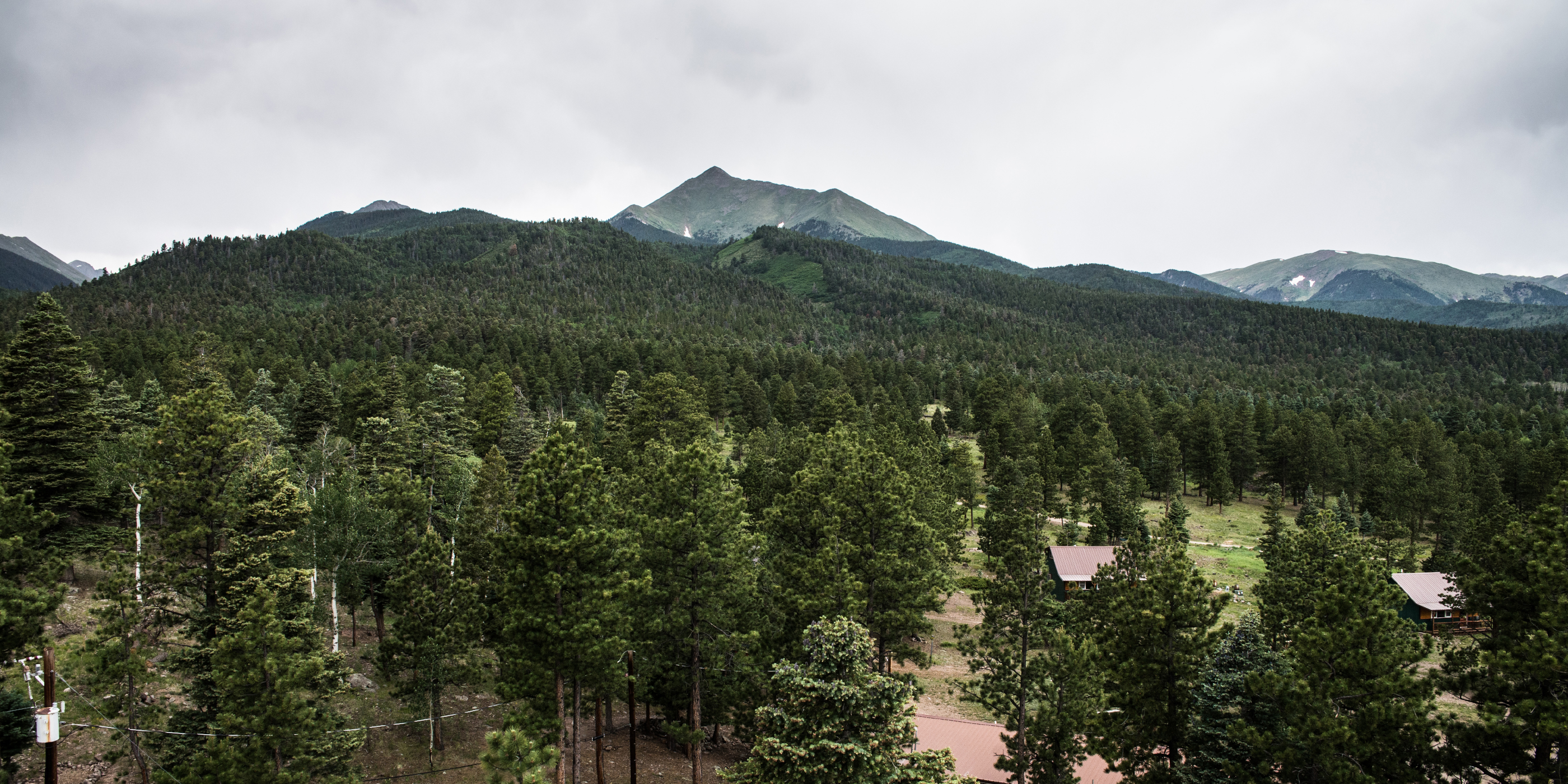 Horn Creek Camp Hosts
Meet our 2023 Horn Creek Family Camp Hosts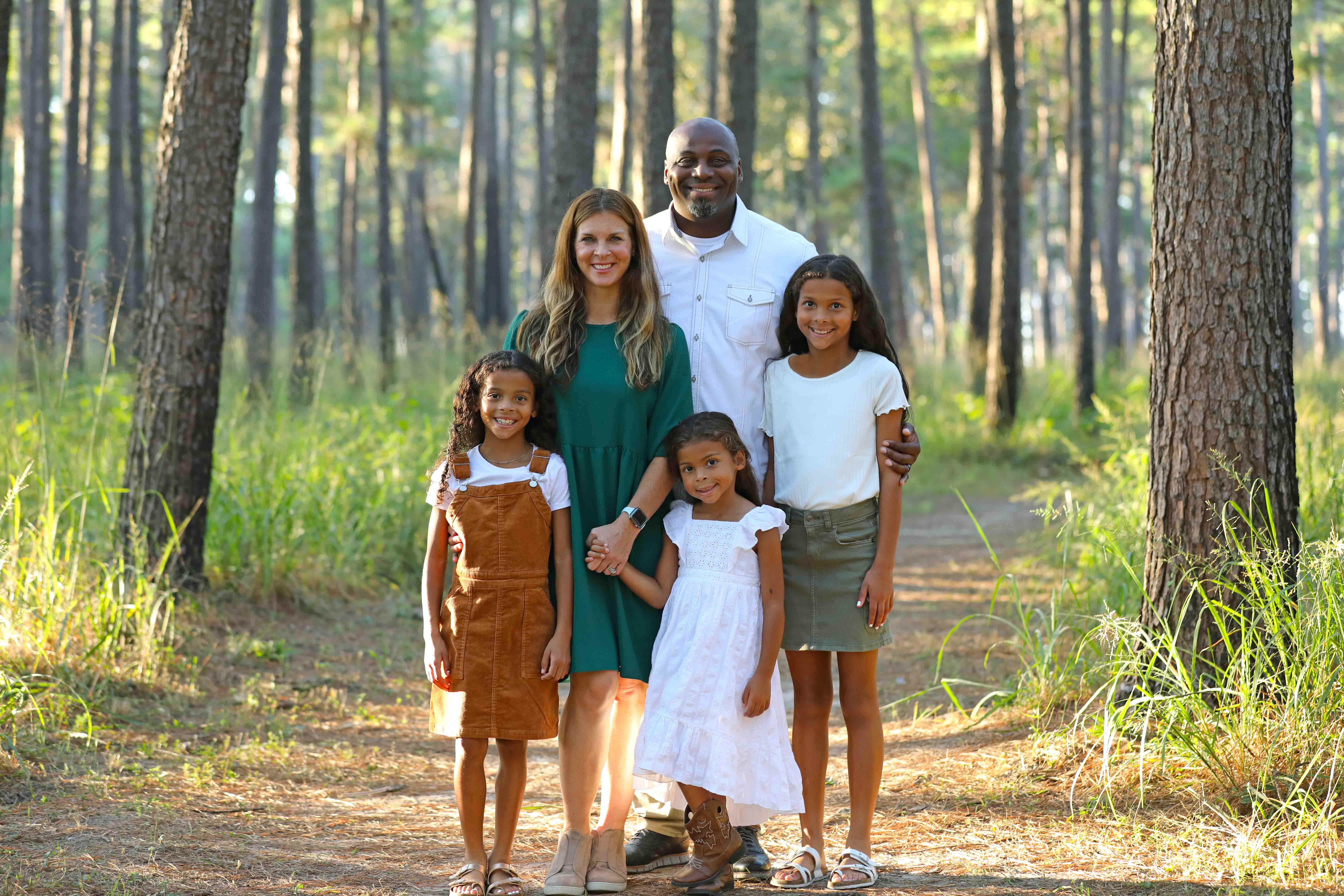 Maroon Peak – Lodge
May 28 - June 3
Marcus & Mandy Hayes
Marcus and Mandy are thrilled to be hosting a week of Family Camp this summer! They have been married for 12 years and have three daughters, Sarai, Amaya, and Naomi. Marcus serves as the Lead Pastor at Crossroads Baptist Church in The Woodlands, TX. Marcus attended Moody Bible Institute in Chicago where he completed his Bachelor's degree in Pastoral Studies with an emphasis on theology. He served as the Youth Pastor at New Hope Bible Church for 5 years while in Chicago. After getting married in 2009, God called Marcus and Mandy to Dallas to serve as the High School Pastor and Teaching Team at Prestonwood Baptist Church in Plano, TX. The Lord sent them to Asheville, NC where he was one of the Campus Pastors and Senior Leadership Team at Biltmore Church. Marcus completed his Master's degree in Theological Studies at Southwestern Theological Baptist Seminary and is currently enrolled at Anderson University pursuing his Doctorate degree in 21st Century Leadership with an emphasis on Expository Preaching. Mandy has taught 4-8th grade in Ohio, Chicago, and Dallas. She homeschooled the girls for a couple years and is currently teaching Kindergarten at Evergreen Classical School, a hybrid model school where all three of their daughters attend. She is the author of a children's book called Promise Me You'll Always Be Three and hopes to write more in the future. Mandy is a soccer player and has completed several triathlons, boxed in the Chicago Golden Gloves, and played women's football for the Chicago Force. All the girls play soccer and enjoy spending time outdoors and swimming in the summertime. Last summer they attended camp as a family and absolutely loved it and look forward to another amazing week at Sky Ranch Family Camp!!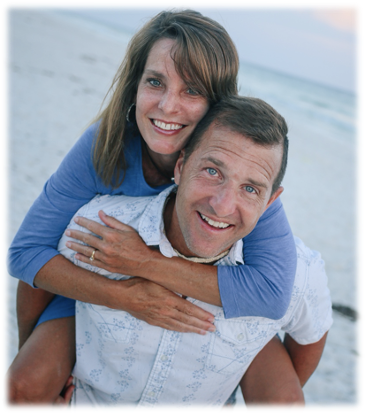 Mt. Sherman – Meadows
May 28 - June 3
Chris & Katie Sherrod
Chris Sherrod is the Discipleship Minister at South Spring Baptist Church in Tyler, Texas. He and his wife Katie met in the summer of 1990 while working at a summer camp in northern California. Chris graduated from Auburn University in 1993, got married three days later, and went on to get his Masters in Religion from Liberty University. He has served in ministry as a teacher, coach, camp director, author, and pastor.
Chris and Katie have eight wonderful children, 3 daughters-in-law, and one granddaughter. Their passion is for their family to be used by God to show his glory and grace.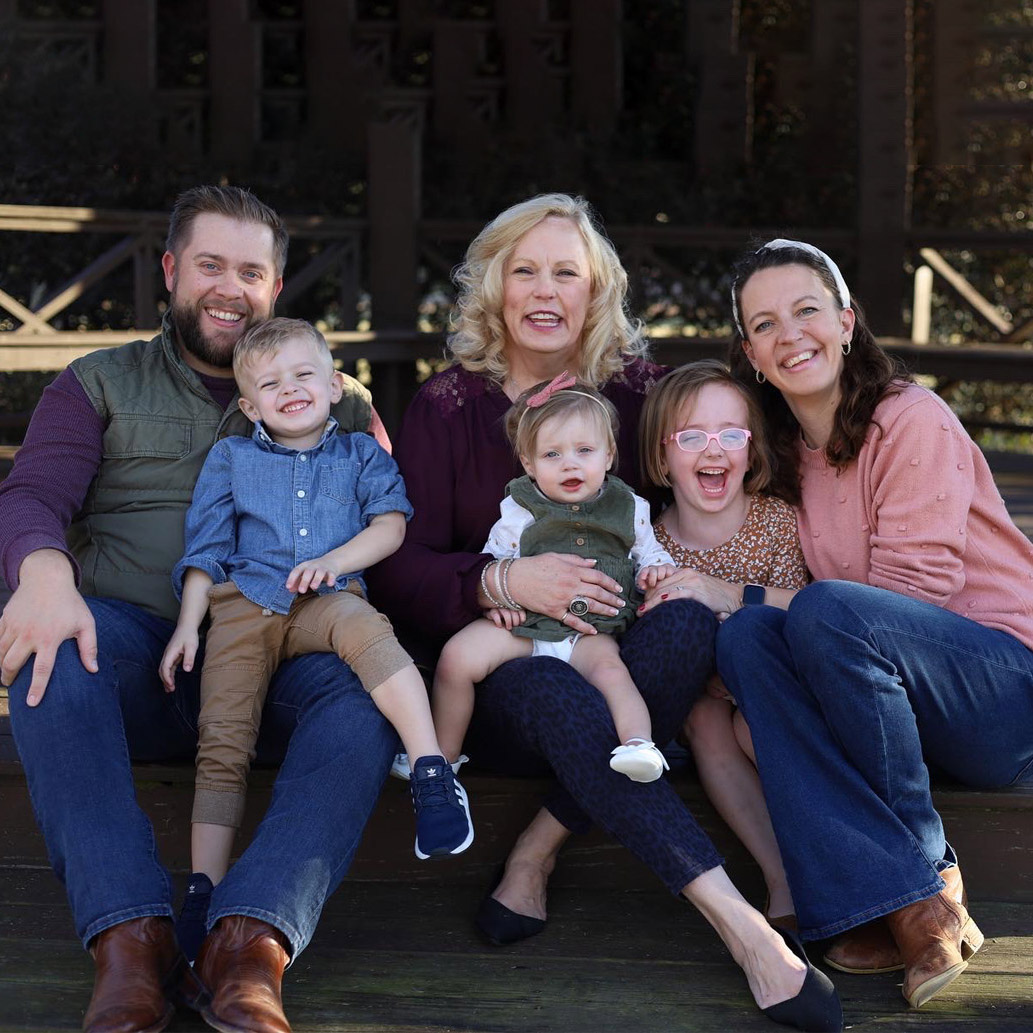 Mt. Elbert – Lodge
June 4-10
Josh & Sarah Conner
Josh and Sarah Conner have been married for 12 years and have three children: Ellie, Caleb, and Bailey. They also have the joy of having Sarah's mom as part of the family. Josh serves as the Spiritual Formation Pastor at Parkway Hills Baptist Church in Plano for the last five years. He works to create and strengthen disciples through small groups and missions. Josh is a graduate of the University of Houston and Dallas Theological Seminary. Sarah is the Director of Development for a youth education non-profit, Youth Equipped to Succeed, and a wife and mom. She is a PROUD graduate of Baylor University. This will be the Conner's first time at family camp and they cannot wait for this opportunity to get to know you and have a blast together!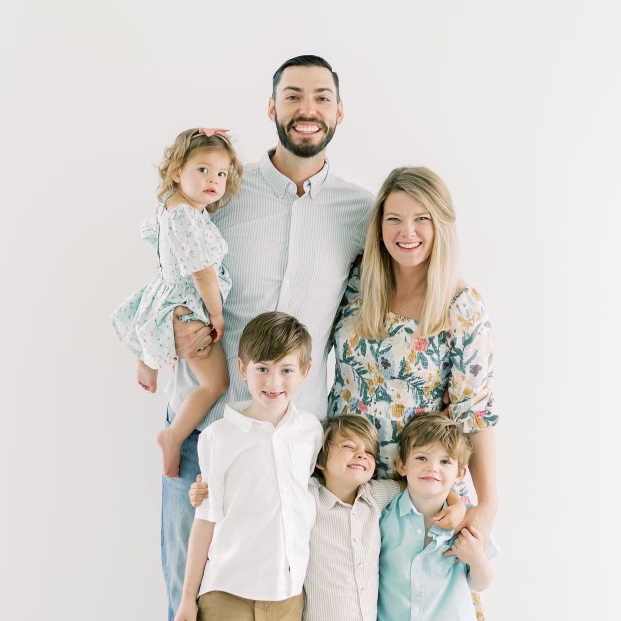 Crestone Peak – Meadows
June 4-10
Harrison & Hunter Ross
Harrison and Hunter Ross live in Rockwall, Tx. with their 4 kids, Abel, Hugh, Neal, and Robbie. Harrison and Hunter were high school sweethearts that will remain newlyweds til they die. Harrison was a former pastor and church planter at Watermark Community Church for 11 years. He now serves his neighbors and community as a tent maker working with Tejas Roofworks. The Ross family mission is to bring life and flourishing to their home, their community, and future generations as they live, look, and love like Jesus. They feel called to loving their neighbors through biblical hospitality and sharing their lives around the table and the fire. Sic 'Em Bears!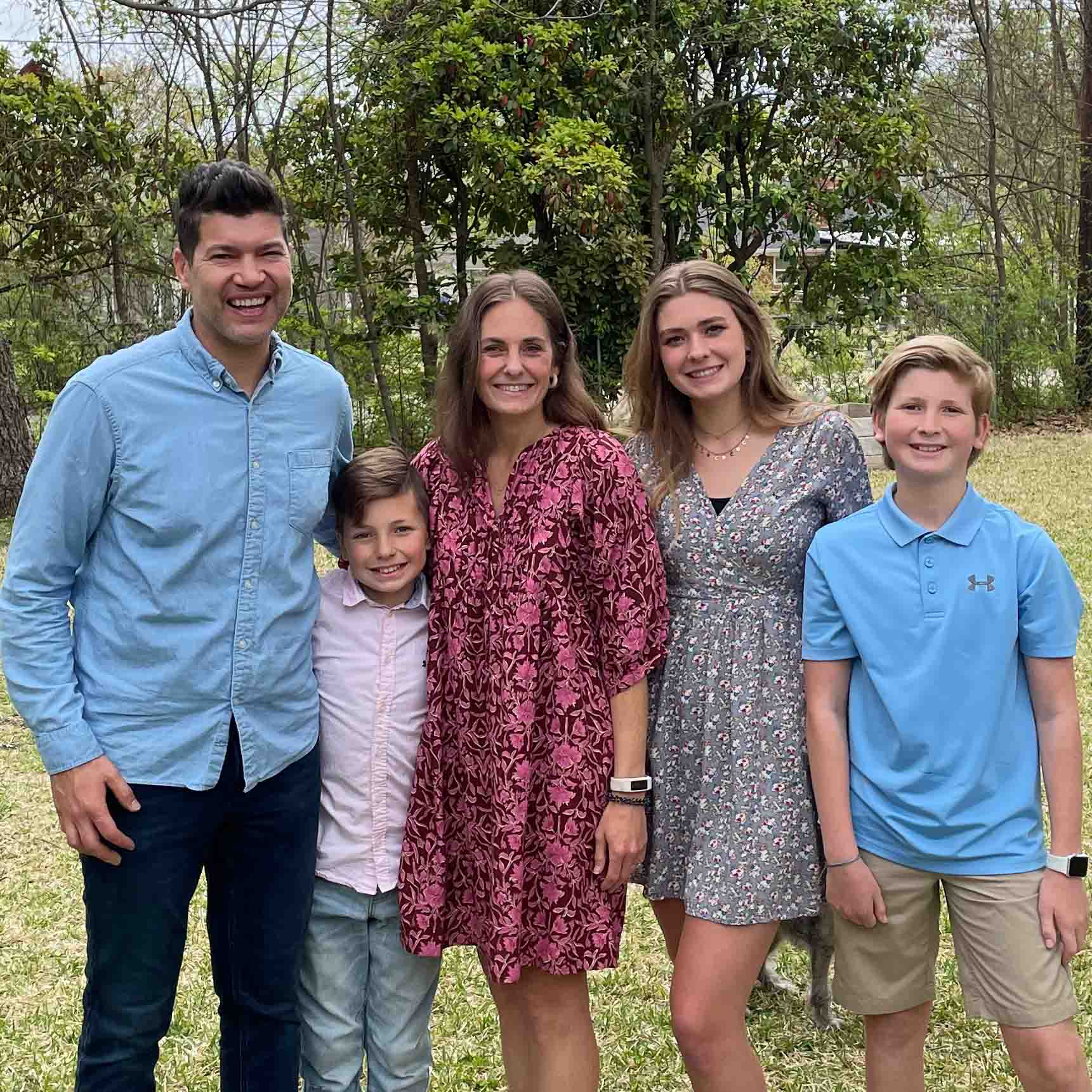 Little Bear – Lodge
June 11-17
Matt & Stacy Fuqua
Matt Fuqua and his wife Stacy met in 1998 at FBC Dallas where they both served in worship and youth ministries, and married in 2000. They are both Texas natives and have lived in Rockwall, TX since 2008. Matt has served as the Worship Director at Rockwall Presbyterian Church since 2012. He is a songwriter and the guitar player for the band "The Afters". If you listen to Christian radio, you have heard their songs. His wife, Stacy, is a certified health coach, but spends most of their time raising their 3 children, Arden (18), Elliott (14), and Gibson (11). The Fuquas have participated in Sky Ranch summer camp in Van every summer since 2009, and are excited to return to Family Camp for the 4th year!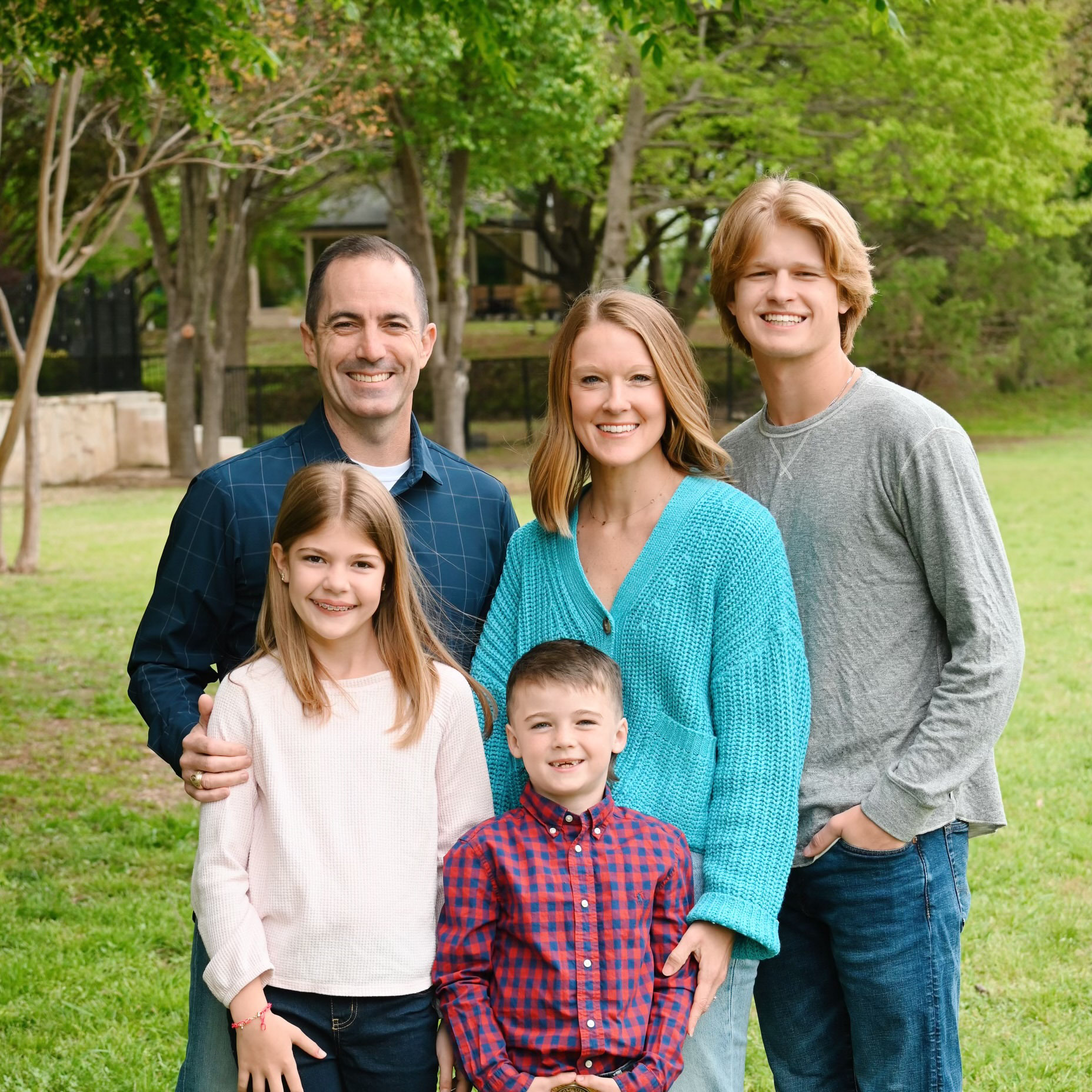 Cheyenne Mountain - Meadows
June 11-17
Chris & Stephanie Paine
Chris and Stephanie love summer camp. They originally met at a summer camp, they worked at summer camp, their kids go to camp and they've spent several summers attending a family camp. They were married in 2010 and currently live in Dallas, TX with their three kids, Tyler, Maddie, and Cooper. After graduating from Texas A&M University, Chris worked in youth ministry for K-Life staff in St. Peterburg, FL. A graduate of Dallas Theological Seminary, Chris currently works for Marketplace Chaplains and is a chaplain in the US Army Reserves. Stephanie loves spending time with kids, whether it's her own or her 2nd graders at Coram Deo Academy where she teaches. They are thrilled to spend a week at Horn Creek encouraging and fellowshipping with other families.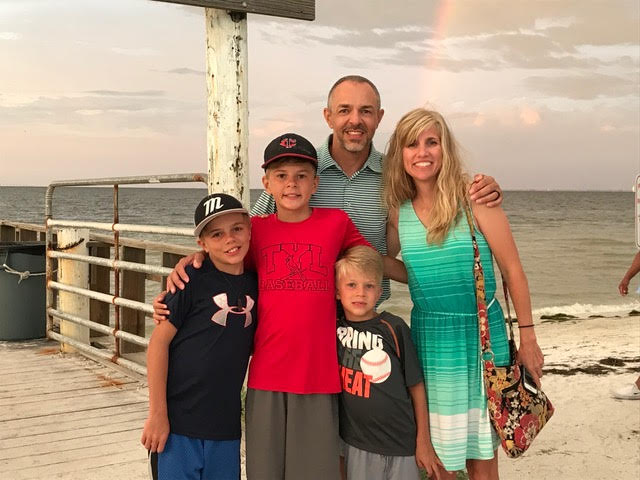 Mt. Harvard – Lodge
June 18-24
Danny & Kara Loeffelholz
Dr. Danny Loeffelholz has been on staff with Grace Community Church (Tyler, TX) since September, 2007, originally as Associate Pastor and now as the Pastor of the University Blvd. Campus. Prior to his arrival at Grace, Danny served as the Director of Pine Cove's Bluffs Family Camp and Shores Camp from 2005-2007. Before Pine Cove, he worked for three years as Youth Pastor at Grace Community Church in Bartlesville, OK. Danny's undergraduate work was done at the University of Central Oklahoma. He also completed his Masters of Arts and Ph.D. in Pulpit Communication and Expository Preaching at Trinity Theological Seminary. Danny and his wife, Kara, are the parents of three boys, Eli, Nate, and Thadd. In his free time, Danny first and foremost enjoys spending time with his family. He also enjoys being active by participating in marathons and coaching his boy's sports teams!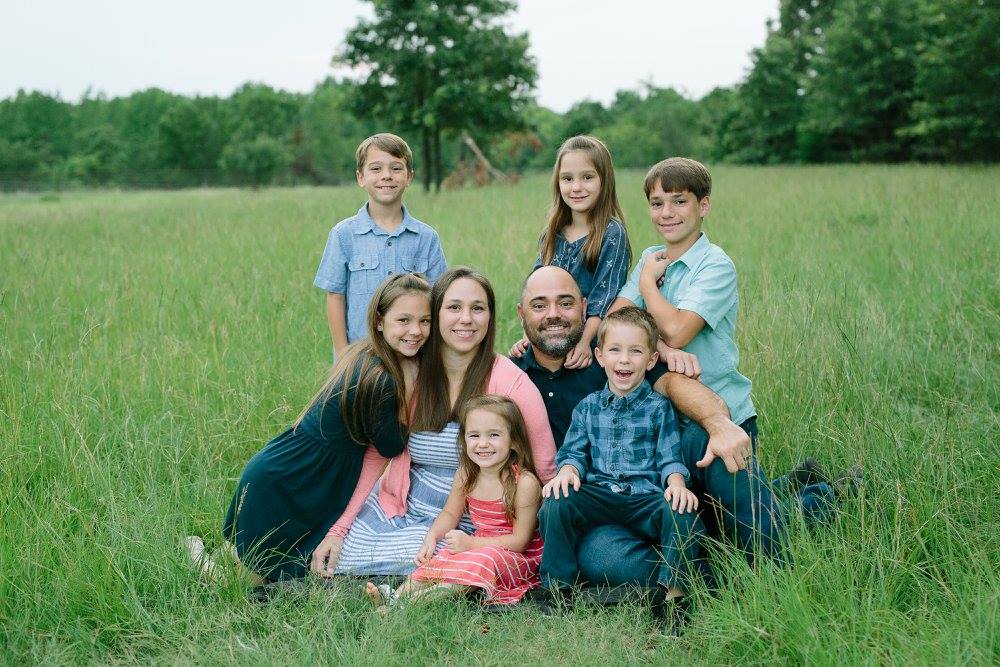 Mt. Wilson – Meadows
June 18-24
Lewis & Erin Pollard
Lewis and Erin Pollard have been married for 21 years and have six children: Isaac, Karis, Elijah, Ellee, Samuel, and Korbyn. He has served at Grace Community Church in Lindale as the Campus Pastor since August of 2015. One of the great privileges of serving at Grace Lindale has been being able to both shepherd and co-labor with many of the staff from Sky Ranch-Van. He has also had the privilege of being a Community Group leader for Sky Ranch-Van counselors for the past five summers. Their children have gone to camp for the past 5 years and have loved it.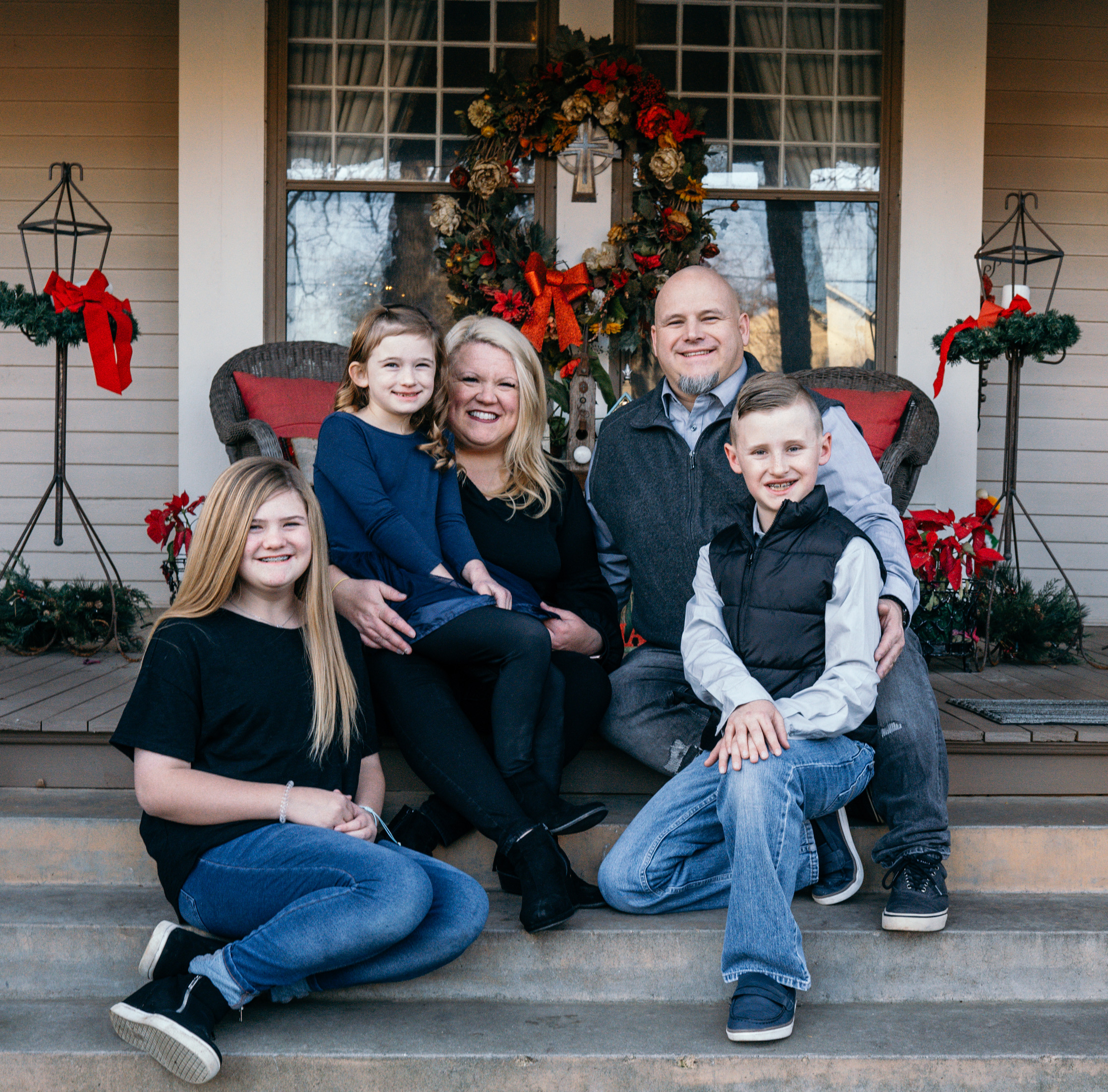 Capitol Peak - Lodge
June 25-July 1
Dr. Chris & J.J. Searcy
Dr. Searcy has served in NextGen Ministry for over 20 years. He has led kids, youth, and families in multiple church and Christian school ministries with a deep conviction to raise up the next generation of leaders. He is currently on the pastoral staff at Valley Creek Church in Flower Mound, TX, where he leads a discipleship and leadership based college ministry. He and his wife, J.J. have three children, Mary Jane (15), Caden (12), and Charis (9). He received his Master's in Youth Ministry from Southwestern Theological Seminary in Fort Worth and his Doctorate in Pastoral Leadership. God has given him the opportunity to lead hundreds of students on mission trips all over the world, but he believes the most important mission trip in the world is at home with his family. The Searcy's are big Cowboy, Ranger, and Mavericks fans and they love that God has allowed them to partner with Sky Ranch for so many years!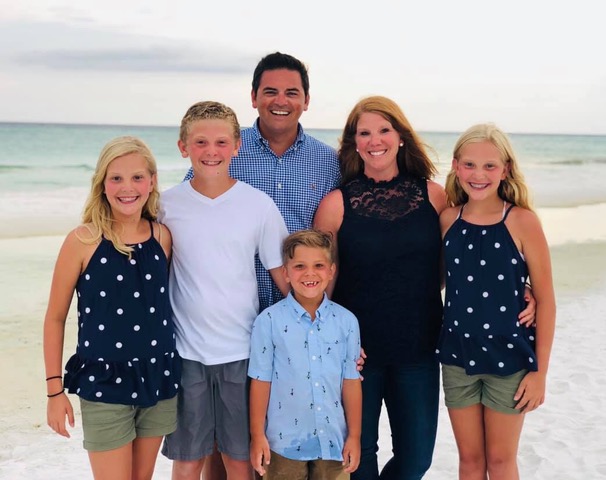 Mt. Lincoln - Meadows
June 25-July 1
Matt & Jamie Boswell
Matt Boswell joyfully serves as pastor of The Trails Church in Celina, Texas. He is a Native Texan who has been involved in church planting and pastoral ministry since 1998. Matt is also an author, hymnwriter, founder of Doxology and Theology, and Assistant Professor of Church Music at Southern Seminary. He and his wife, Jamie, are the proud parents of four children- Caden, Avery, Addison, and Cannon. Boswell earned advanced degrees from The Southern Baptist Theological Seminary, including a PhD in Christian Worship. He and Jamie are excited to return to Sky Ranch for a third summer!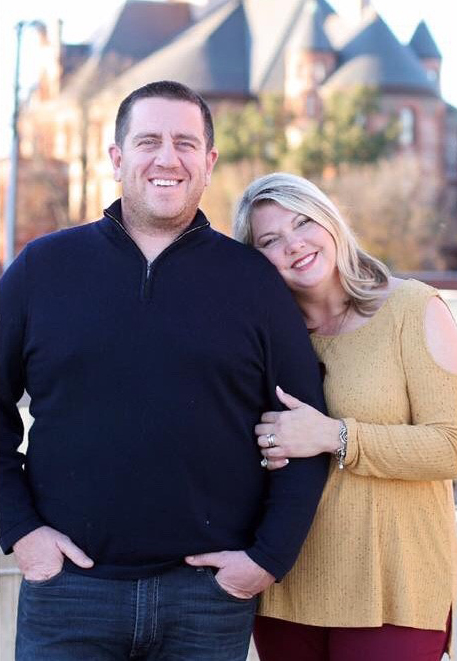 Kit Carson Peak – Lodge
July 2-8
Jason & Jennifer Bankhead
Jason Bankhead serves as the Family Pastor at The Avenue Church in Waxahachie, TX. According to Outreach Magazine, The Avenue Church has been one of the 100 fastest growing churches in America. Jason graduated from Howard Payne University and received his master's degree from Southwestern Seminary. He met his wife, Jennifer, on a blind date in 2002 and they now have 3 kids: Julia, Johnathan, & Jacob. They can usually be found at a ball field or volleyball court cheering on Julia and Johnathan, but more likely chasing Jacob! Over the last 22 years, Jason has had the privilege to serving in many capacities in the Church before becoming the Family Pastor at The Avenue Church. He has a passion to see families thrive and wants to equip parents to raise their children to "love the Lord with all of their heart, soul, and strength." This is one of the reasons Jason is excited about the ministry Sky Ranch offers through Family Camp and other family ministry opportunities. Jason and his family are honored to be able to spend a week in the mountains getting to know other families on the same journey. They hope to meet you this Summer!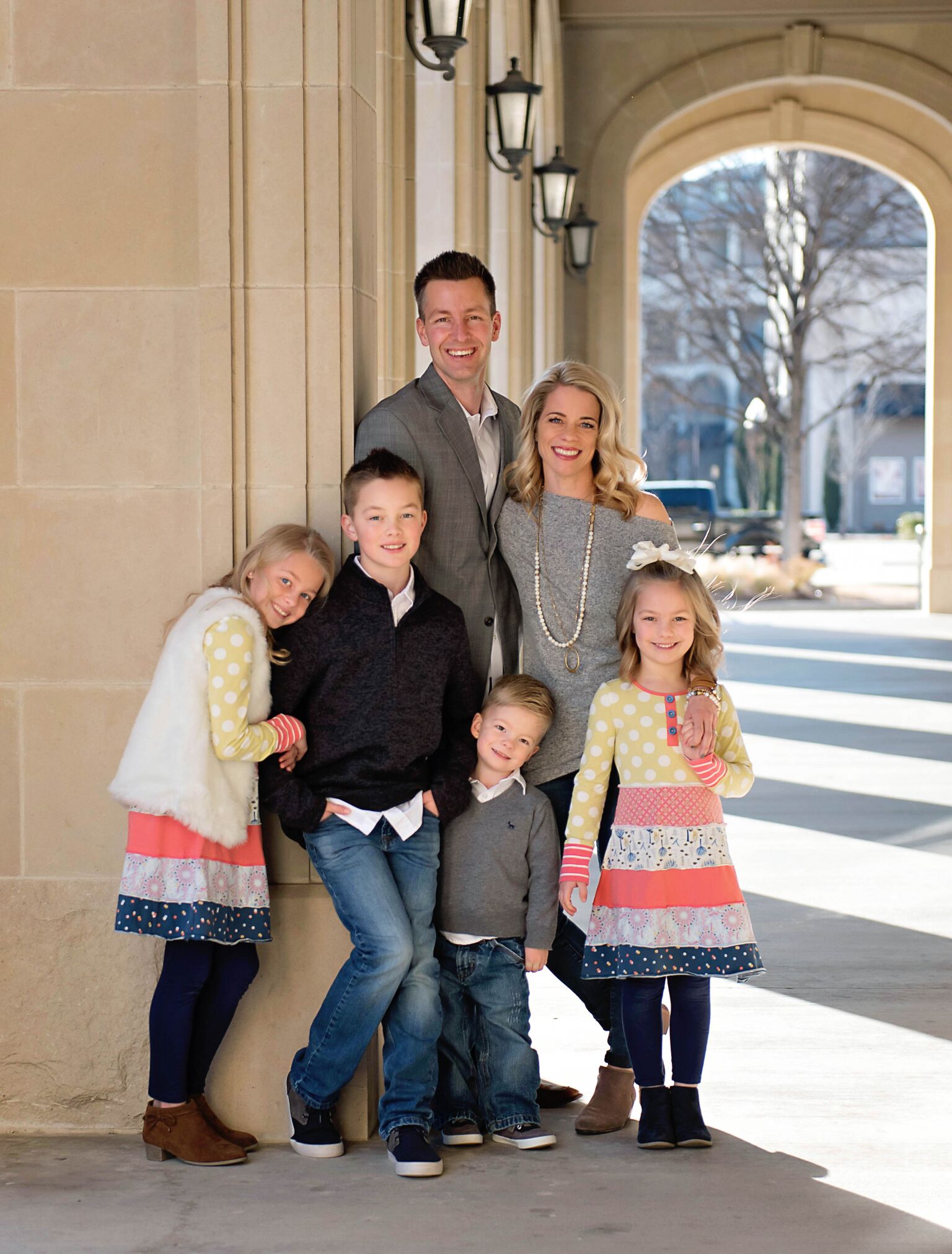 Mt. Columbia – Meadows
July 2-8
Weyland & Emily Glenn
Weyland Glenn has been on staff with Providence Church (Frisco, TX) since February 2015, originally as Pastor of Discipleship and now as the Executive Pastor. Prior to Providence Church, he spent seven years working in the corporate worlds of finance and human resources. Immediately after college, Weyland served as a Regional Director of K-Life Ministries from 2001-2008. Weyland earned a BA Degree in Finance from Texas A&M University and is currently pursuing a Master of Arts in Leadership degree from The Southern Baptist Theological Seminary. Weyland and his wife, Emily, are the parents of four children, Tausten, Harper, Chapel, and Hudson. In his free time, Weyland enjoys spending time with his family. He also enjoys being active by participating in endurance racing and coaching his kids' sports teams!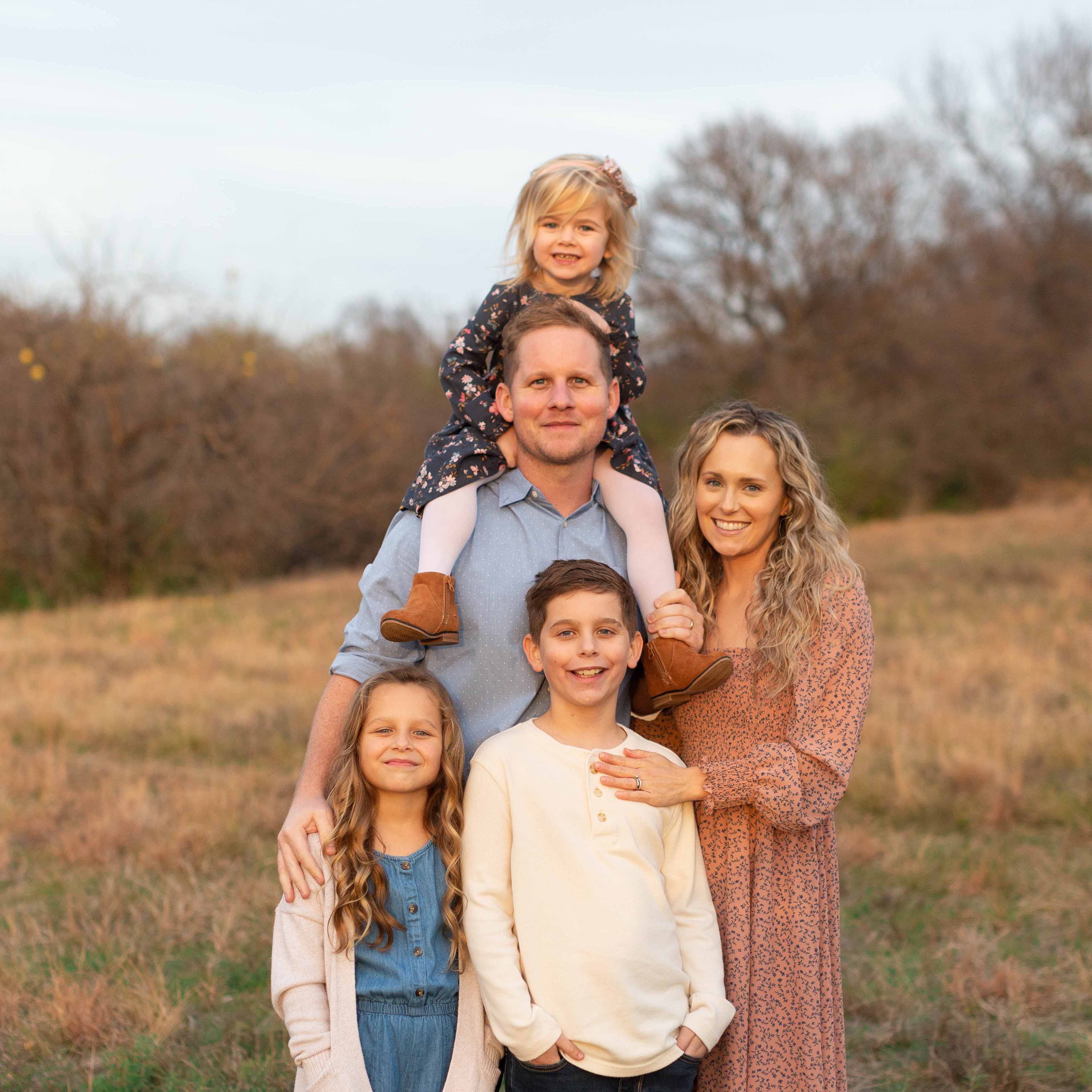 Longs Peak – Lodge
July 9-15
Jamin & Carrie Roller
Jamin and Carrie Roller have been married since 2008 and have three children: Asher, Adalyn, and Ayla. The Rollers belong to Citizens Church in Plano, TX where Jamin serves as Lead Pastor. Citizens is a former campus of The Village Church that Jamin helped plant and lead to becoming an autonomous church. The Rollers love Jesus, the local church, spending time as a family and cheering for Dallas sports teams. Jamin and Carrie are excited to join the wonderful ministry of Sky Ranch.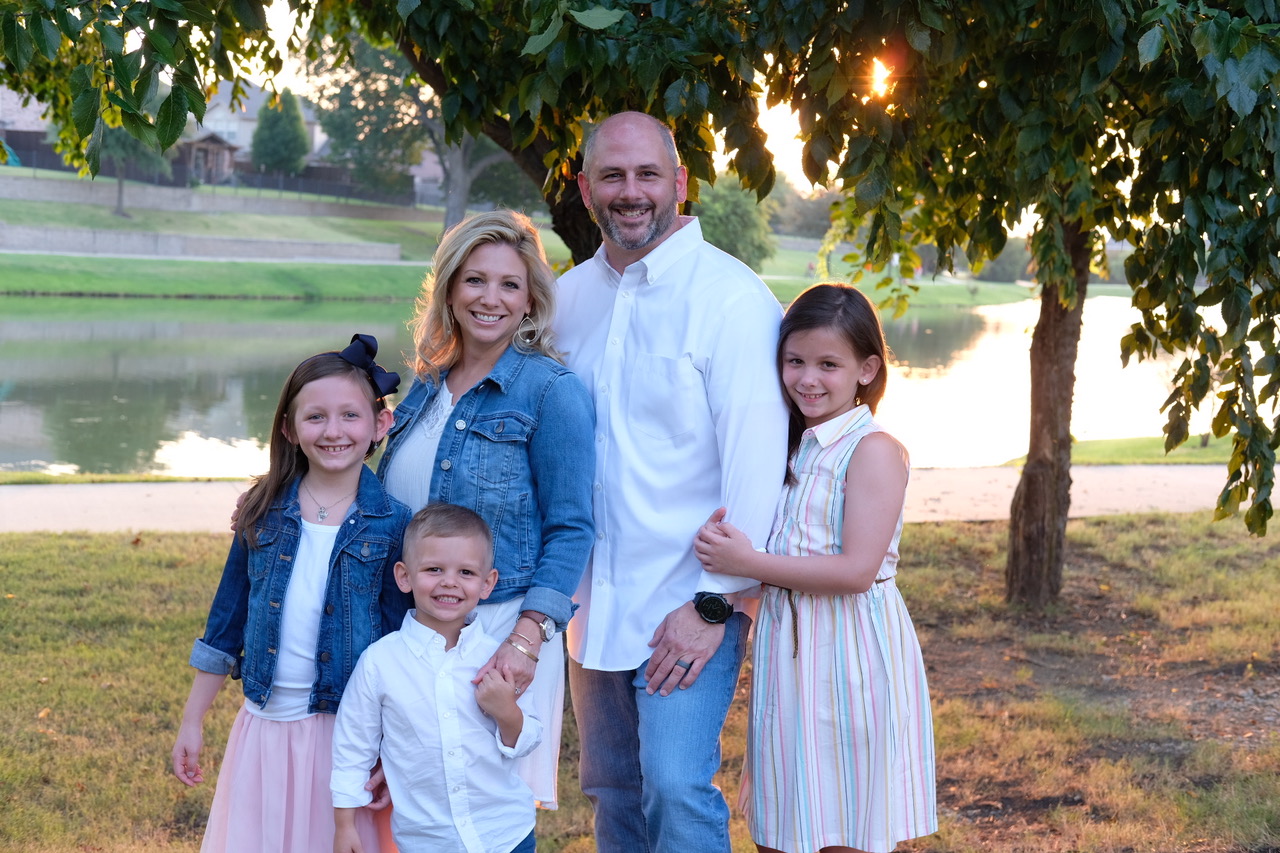 Mt. Lindsey - Meadows
July 9-15
Carter & Julie Morris
Carter and Julie are excited to host a week of Family Camp this summer! They have been married for 14 years and are blessed to have three children - Lily, Kyndall and Wyatt. Family Camp has been a highlight for them over the past three years and they are looking forward to helping other families have a great camp experience. Carter has served in various ministry roles after moving to Texas from Tennessee in 2001 to attend Southwestern Seminary. He serves as the President/CEO of the Master Cares Foundation which oversees Grace Bridge Food Bank and The Master Cares - Africa. He and Julie helped establish the work of these ministries in 2011, and together as a family have had the opportunity to serve families in need by providing the basic neessities of life and creating opportunities for families to provide for themselves while learning about the depth of God's love for them.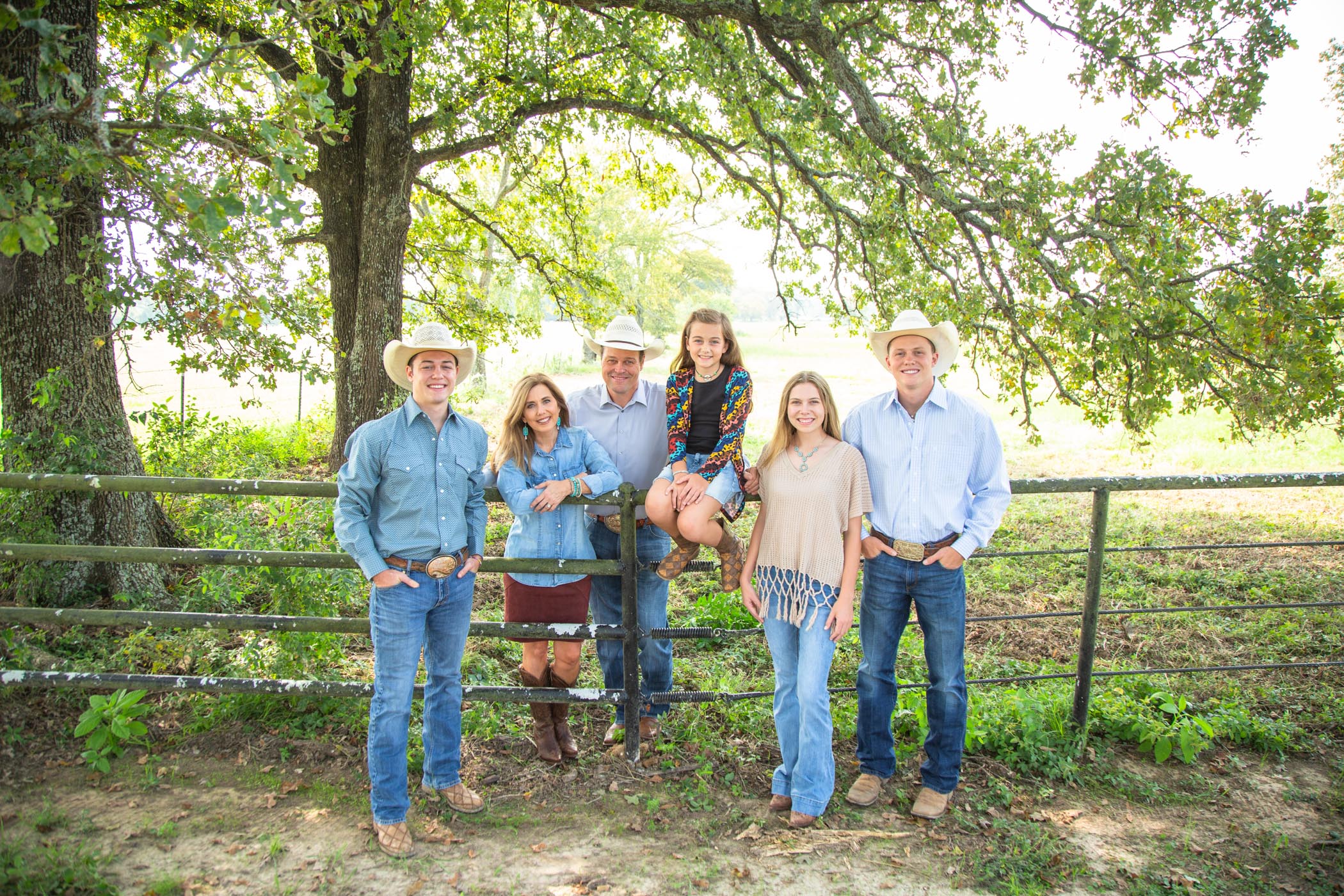 Pikes Peak - Lodge
July 16-22
Rope & Candice Myers
Rope Myers is the 2001 World Champion Steer Wrestler and a nine-time National Finals Rodeo qualifier. He earned a gold medal at the 2002 Olympic Command Performance Rodeo in Salt Lake City, during the Winter Games, and was featured on History Channel's Full Metal Jousting, a competitive reality television show. Rope and his wife, Candice, began their relationship with Sky Ranch in 2004, when they were called to the ministry to evaluate and expand the horse and rodeo program. Candice's background includes experience in television news, commercial production, freelance writing, and customer service. A seasoned speaker, singer and songwriter, she has been involved in full-time ministry work for over 20 years. Born and raised in the central Midwest, the former Miss Kansas has a passion for authentic and transparent ministry, and a heart for moms who are navigating their children through today's rapidly changing culture. Candice now serves as the Vice President of Sales and Marketing and Rope serves as Director of Champions Rodeo at Sky Ranch.The pair live in East Texas and are the parents of four children.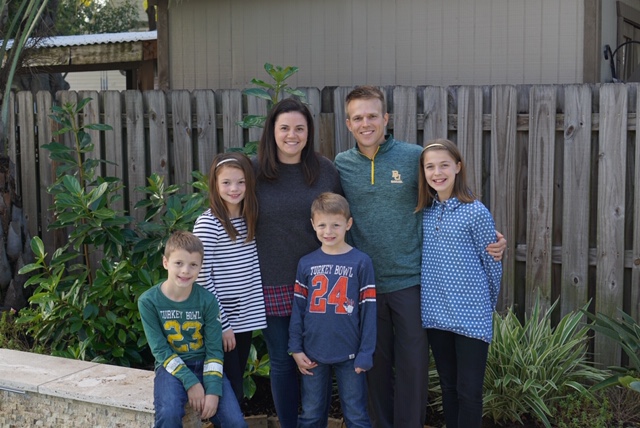 Mt. Princeton - Meadows
July 16-22
Chris & Hillary Kouba
Chris Kouba serves as the Lead Pastor at United City Church located located in Houston, Texas, his hometown. Prior to United City Church, he served for 17 years at one of the largest churches in the country, Prestonwood Baptist Church. Chris is a proud graduate of Baylor University, where he met his wife, Hillary. He received his master's degree from Dallas Theological Seminary and his doctorate from Southern Baptist Theological Seminary. In addition to his educational achievements, Chris is most proud of his role as father to Katelyn, Mackenzie, Hudson and Griffin. He is passionate about building the local church, strengthening familiy units and serving Christ. He and Hillary feel right at home in the mountains, and are excited to spend a week of encouragement and enrichment with fellow Sky Ranch families.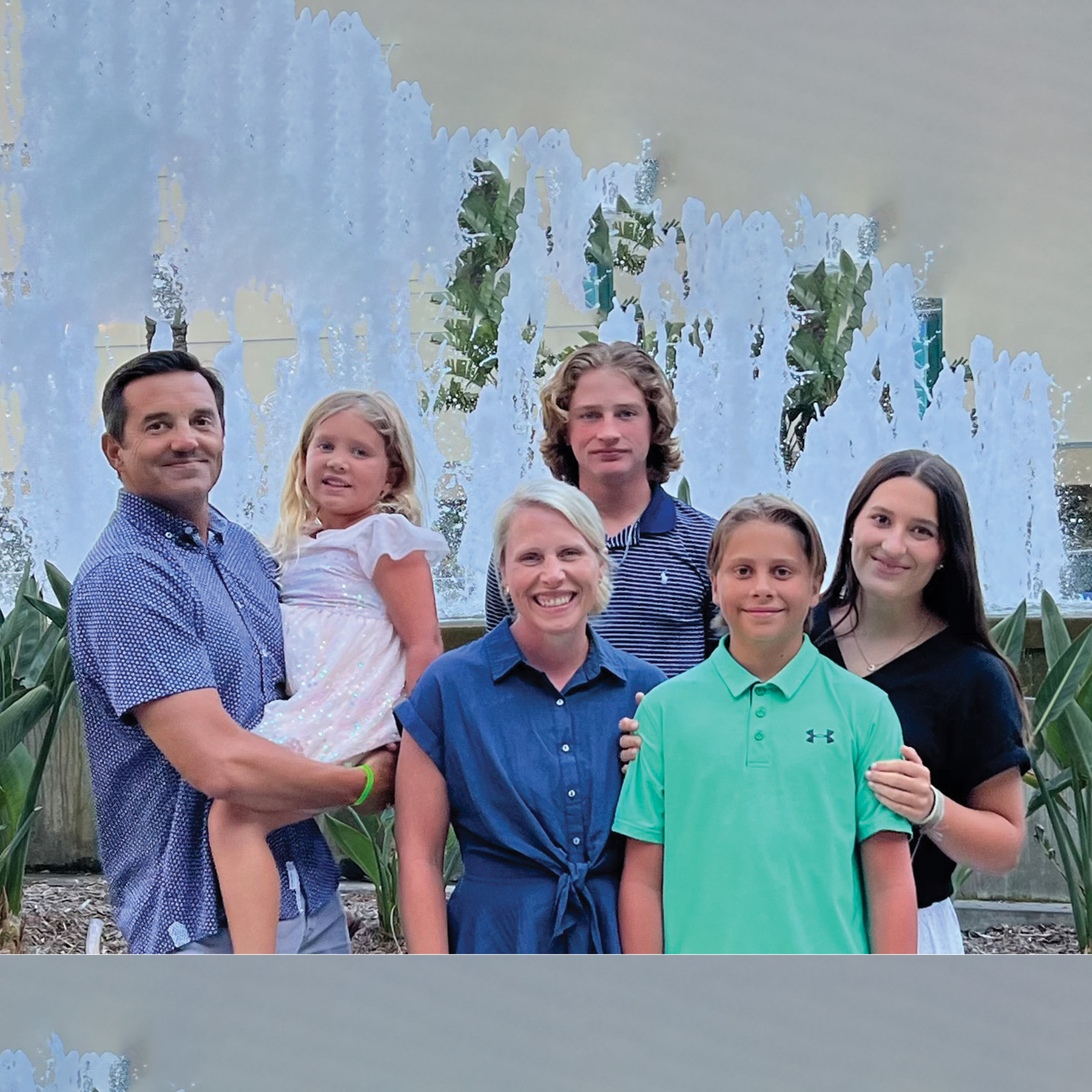 Mt. Bross – Lodge
July 23-29
Cole & Christy Hedgecock
God has blessed Dr. Cole Hedgecock with a unique ability to creatively communicate His Word in a way that is easy to understand, relate to, and apply to our daily lives. He has a passion to reach people for Jesus, help believers grow in their relationship with God, and equip parents to become the primary spiritual developers of their children. Since 2014, Cole has served as the Pastor of FBC Rowlett. During his time in Rowlett, the church has almost tripled, and people from all ages and life stages has been transformed by the Good News of Jesus Christ. He received his Doctor of Ministry degree from Midwestern Baptist Theological Seminary and has led parenting seminars in Texas and Oklahoma. Having had attended Sky Ranch Horn Creek Family Camp with his family last year, he & his wife Christy, along with their four children (Chloe, Coleman, Clay, and Carly) are excited to host this summer!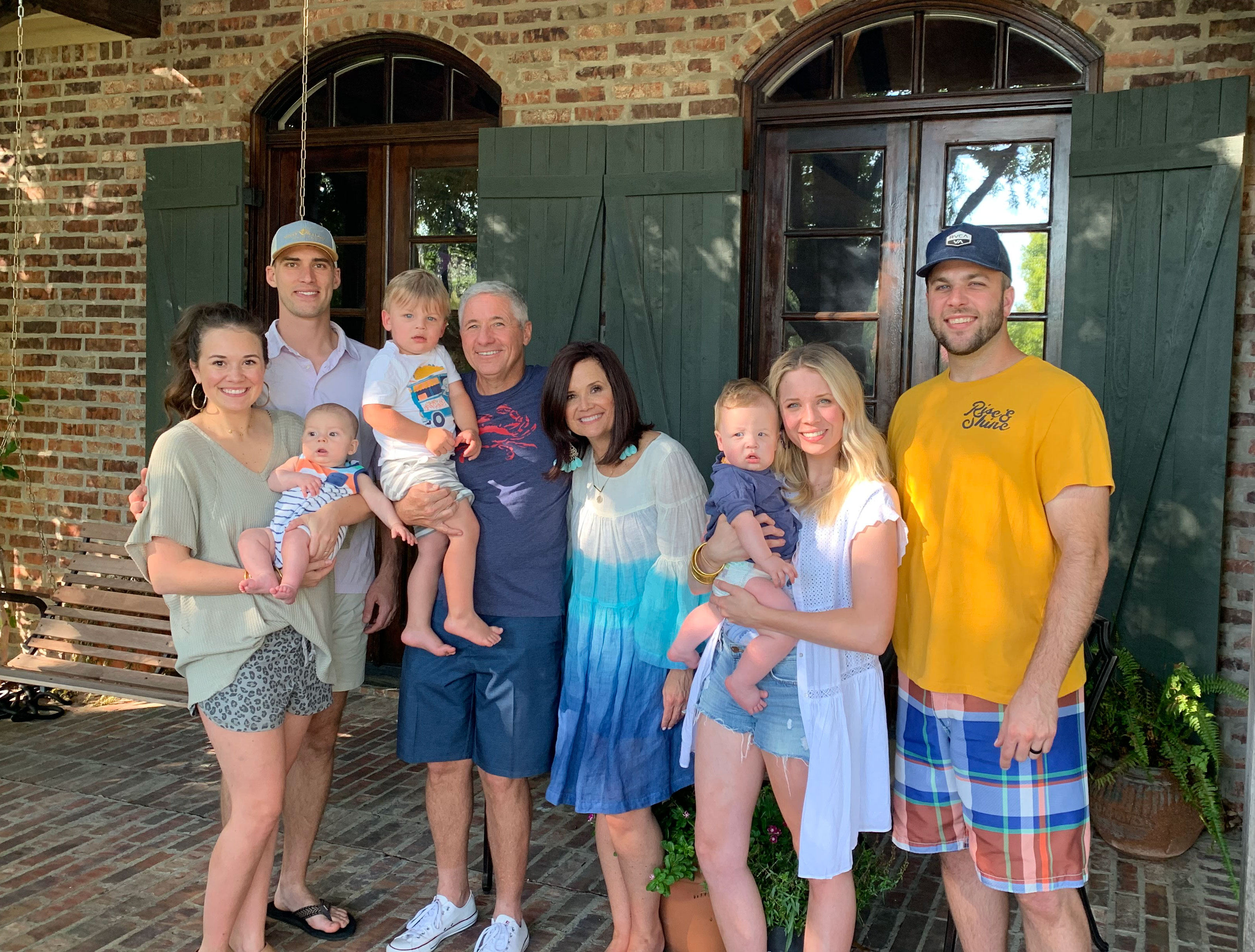 Sunshine Peak - Meadows
July 23-29
Brad & Lisa Clark
Brad and Lisa are excited to be hosting again this year. They consider it a highlight of their summer. Brad and Lisa are longtime members of Prestonwood Baptist Church where they have been in leadership for 30+ years. Currently, they teach a young, married bible-fellowship class called 'The Blend.' Brad has his own recruiting firm, Excellerate Sales. They are parents to Caroline and Camryn. Caroline and her husband, Brent, live in Norman, Oklahoma and lead a ministry on the OU campus called Crossover. They have 3 boys, Revan, River and Bodie. Camryn and her husband, Brett, live in Dallas and have 2 boys, Ezra and Miller. That's right, Brad and Lisa have 5 grandsons! Lisa helped launch the SkyMoms Ministry in 2007 and is a parent mentor. She is also the author of Raising Sinners.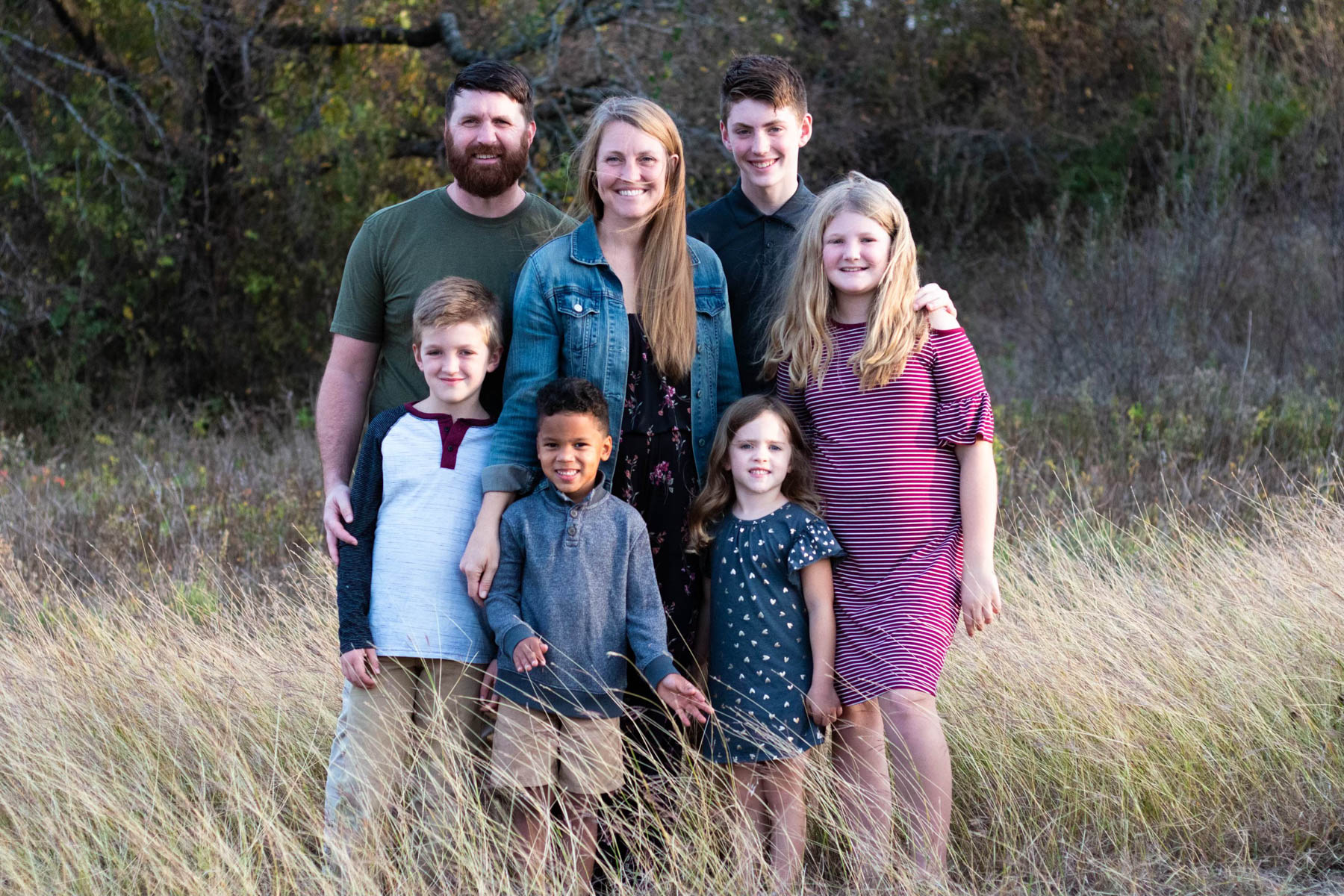 Mt. Evans – Lodge
July 30-August 5
Jason & Betsy Bradshaw
Jason and Betsy met working at a summer camp in 2002 and have been loving marriage with each other for the last 14 years. They currently live in Fort Worth and have 5 kiddos (Jayden, Bay, Sawyer, Makayla, and Timmy), the youngest two were adopted through foster care. They worked together in Student Ministry with K-LIFE in Fort Worth for seven years and then Jason moved to be the Family Director of Watermark Fort Worth where he has been since 2014. The Bradshaw's love camp and think it is an amazing opportunity to get away, have a blast, and focus on the things that matter most.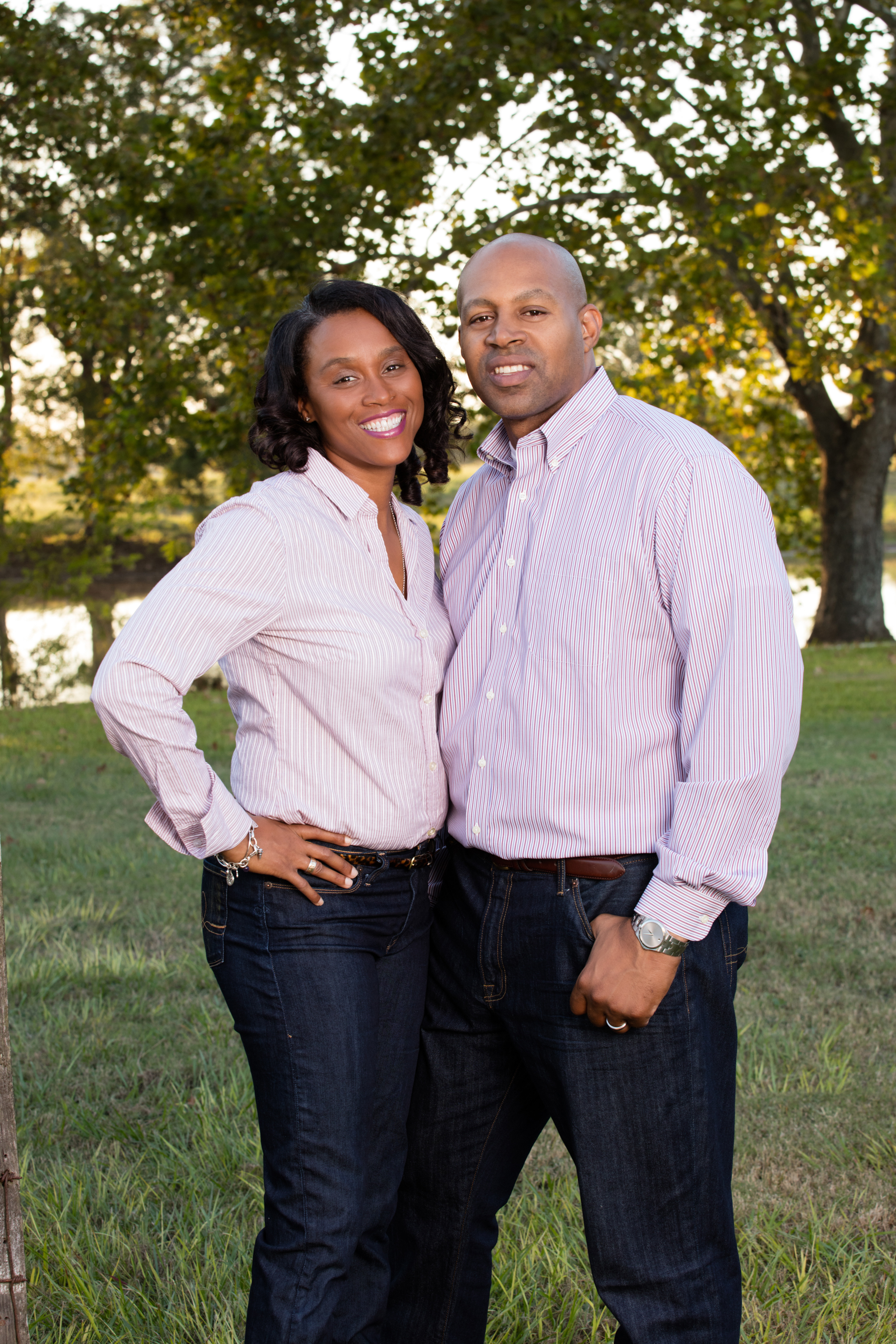 Mt. Cameron FC - Meadows
July 30-August 5
Malcom & Stacey Marshall
Pastor Malcolm & Stacey Marshall are coming up on 18 years of marital bliss. They met serving together in student ministry and have collectively ministered the Word of God while on international mission trips and at various sports camps. They enjoy sharing God's Truth to all age ranges, but they'll tell you their favorite group to minister to is married couples because God has used their marriage to teach them more about Him. Pastor Malcolm serves as the campus pastor for the Sienna Campus of Houston's First Baptist Church. In this capacity, he cultivates ministry culture and builds healthy infrastructure by prayerfully shepherding 3 concentric teams: church staff, core leaders and the congregation. He also serves as the lead chaplain for the NBA's Houston Rockets, and he ministers via hip-hop as nationally known recording artist Excelsius. Stacey provides leadership fro the Women's Ministry of Houston's First - Sienna and disciples young women. In addition to serving as a pastor's wife, she is an assistant athletic director at The Kinkaid School, where she also heads the basketball and tennis programs. Pastor Malcolm & Stacey are the proud parents of one son, Jaren, and two daughters, Madison & Sydney.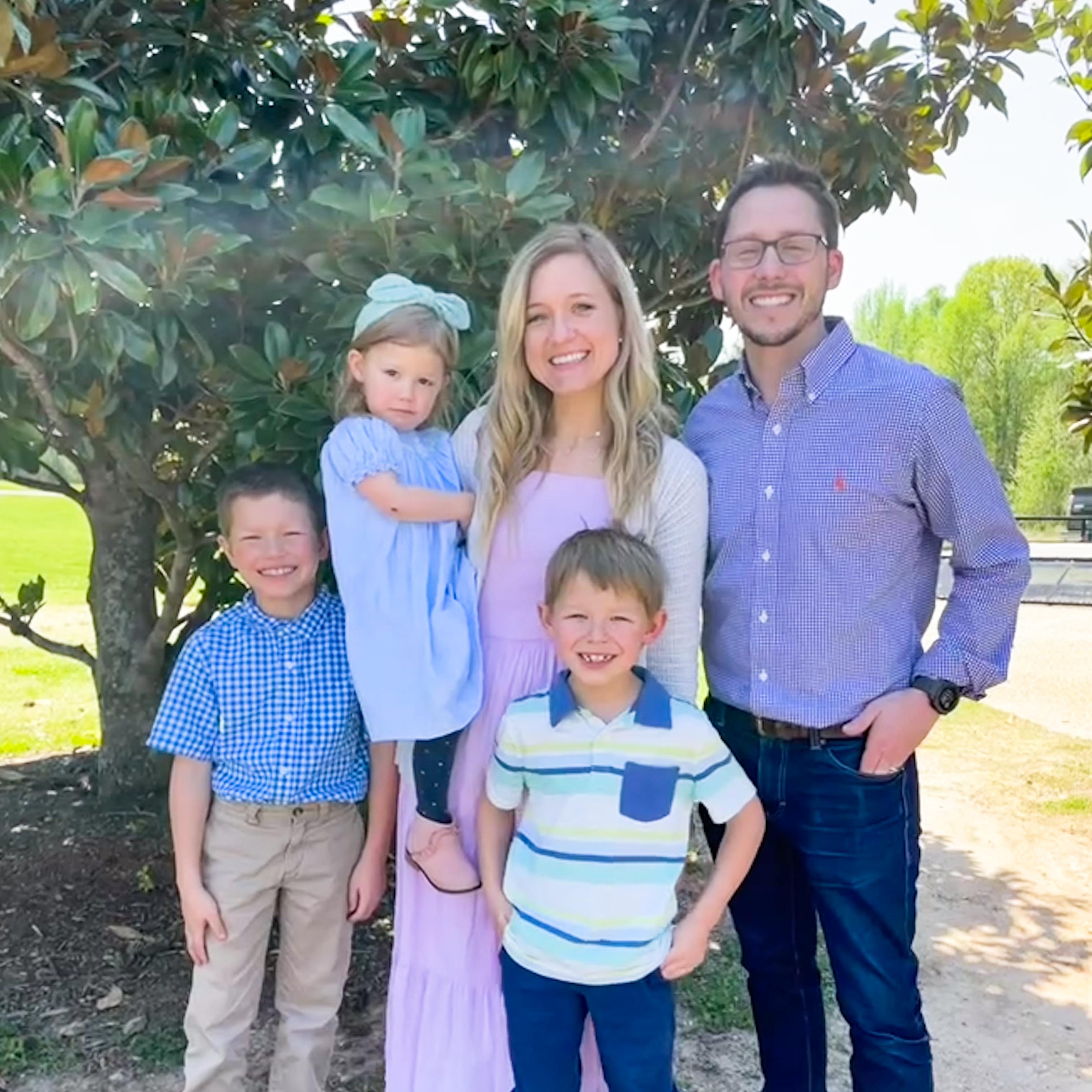 Mt. Shavano – Lodge
August 6-12
Blair & Lauren Robinson
Blair Robinson is the Lead Pastor of the First Baptist Church of Irving, TX. Raised in the Dallas area, Blair is a graduate of Dallas Baptist University (B.S. in 2004; and M.Ed. in 2008) and Southeastern Baptist Theological Seminary (M.A. in 2012; and D. Min. in 2019). He has previously served as the Discipleship Pastor of First Irving, and most recently as the Associate Pastor of Christ Covenant Church in Raleigh, N.C. His passion in ministry is to see the church consistently grow in grace as they delight in God. Blair and his wife Lauren have three children (Abel, Titus, and Abi Ruth), and they are so excited for the ministry and fellowship with Sky Ranch families this summer.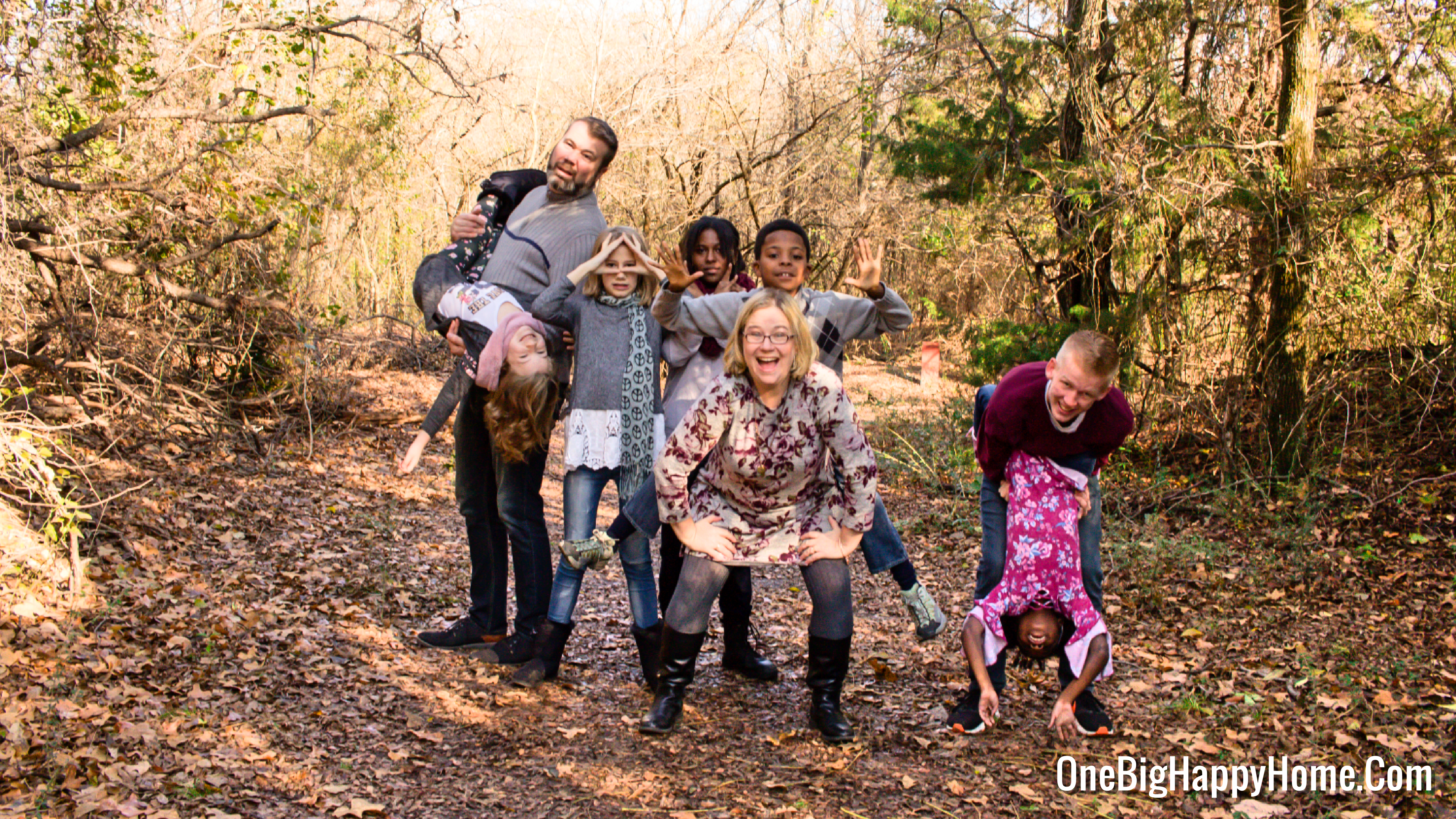 Castle Peak FC - Meadows
August 6-12
Geared towards Adoptive and Foster families, but all families welcome.
Ryan & Kayla North
Ryan and Kayla North have 6 children, 4 adopted from foster care. They spent 10 years as foster parents and have learned many of the things they share with families and churches in the trenches. They are co-founders of One Big Happy Home and are considered experts on childhood trauma. Together they have developed training materials and programs for churches, schools, and parents educating them on trauma and its impacts. Kayla is a Trauma-Competent Caregiver and the Executive Directory of Tapestry Family Ministry, a non-profit that supports and equips local churches and families with the tools and resources needed to help the families they serve. Ryan leads One Big Happy Home and serves as the President of Tapestry after leading Empowered to Connect for many years. They have trained and mentored hundreds of ministry leaders and trainers in the United States and Canada. They are both TBRI Practitioners and speak at churches, conferences, and retreats nationwide. You can hear them on The Empowered Parent Podcast and read their thoughts at OneBigHappyHome.com.