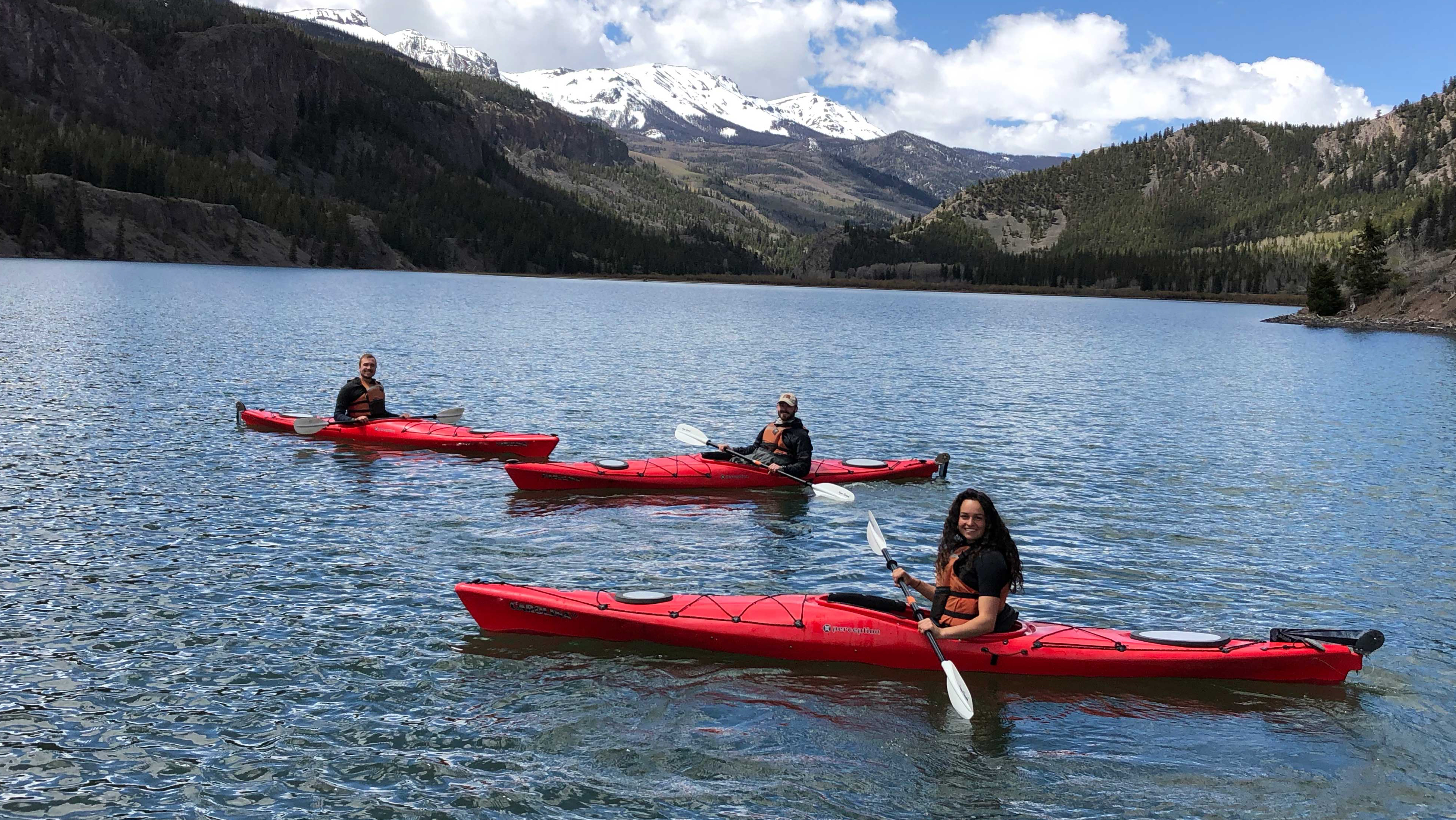 Base Camp
Base Camp is an awesome way to explore the wonders of the Rockies and develop outdoor skills while engaging in facilitated group interaction and Bible study.
Trip Highlights
Lodging and meals at Ute Trail: Accomodations are in rustic cabins and meals are served in our outdoor pavilion
Travel to daily adventures and return to camp for meals and nights in rustic cabins
Unplug and be present with God and others through facilitated group content and Bible study, trail talks and evening campfires
Cost: $650/person for 7-day trip
Activities
Base Camp Trips include a variety of experiences: outdoor rock-climbing, rappelling, lake kayaking, an overnight hike in the wilderness. Some groups also book 1 day of Whitewater rafting on the Taylor River at an additional cost. Additional instruction is offered for rock climbing, rappelling, kayaking and backcountry travel.
What's Included
Pre-trip support and resources; professional instruction and guiding for all activities; all meals at Ute Trail or packed for adventures; lodging at rustic cabins at Ute Trail; all gear, including sleeping bag, sleeping pad, climbing gear, kayaks and PFD's; group first aid kit and communication device; permit fees. Whitewater rafting is optional and is not included in base price.
Accomodations
Stay in rustic cabins at Ute Trail 5 nights. Backcountry camping 1 night.
Sample Base Camp Itinerary
Day 1 – Arrive at Ute Trail in the afternoon. Get settled into cabins, followed by dinner at Ute Trail and evening campfire.
Day 2 – Leave for rock climbing after breakfast. Sack lunch at Hartman Rocks. Dinner and group content at Ute Trail.
Day 3 – Breakfast at camp. Kayak and swimming mid-day at Lake San Cristobal. Stop for ice cream in Lake City on the way back to camp. Dinner and group content at Ute Trail.
Day 4 – Pack sack lunches and drive to the Taylor Fork for afternoon whitewater rafting north of Gunnison. Volleyball tournament after dinner.
Day 5 – Leave for overnight hike after breakfast. Camp out in alpine meadow.
Day 6 – Early morning peak ascent and hike back to camp. Afternoon activities at Ute Trail. Celebration dinner at Ute Trail. Closing worship and message in chapel.
Day 7 – Head home after breakfast.
Want to learn more?
Contact one of our trip leaders today.