Ute Trail Camp Hosts
2022 Hosts Coming Soon!
See 2021 Host Families Below.
Ute Trail Family Camp Hosts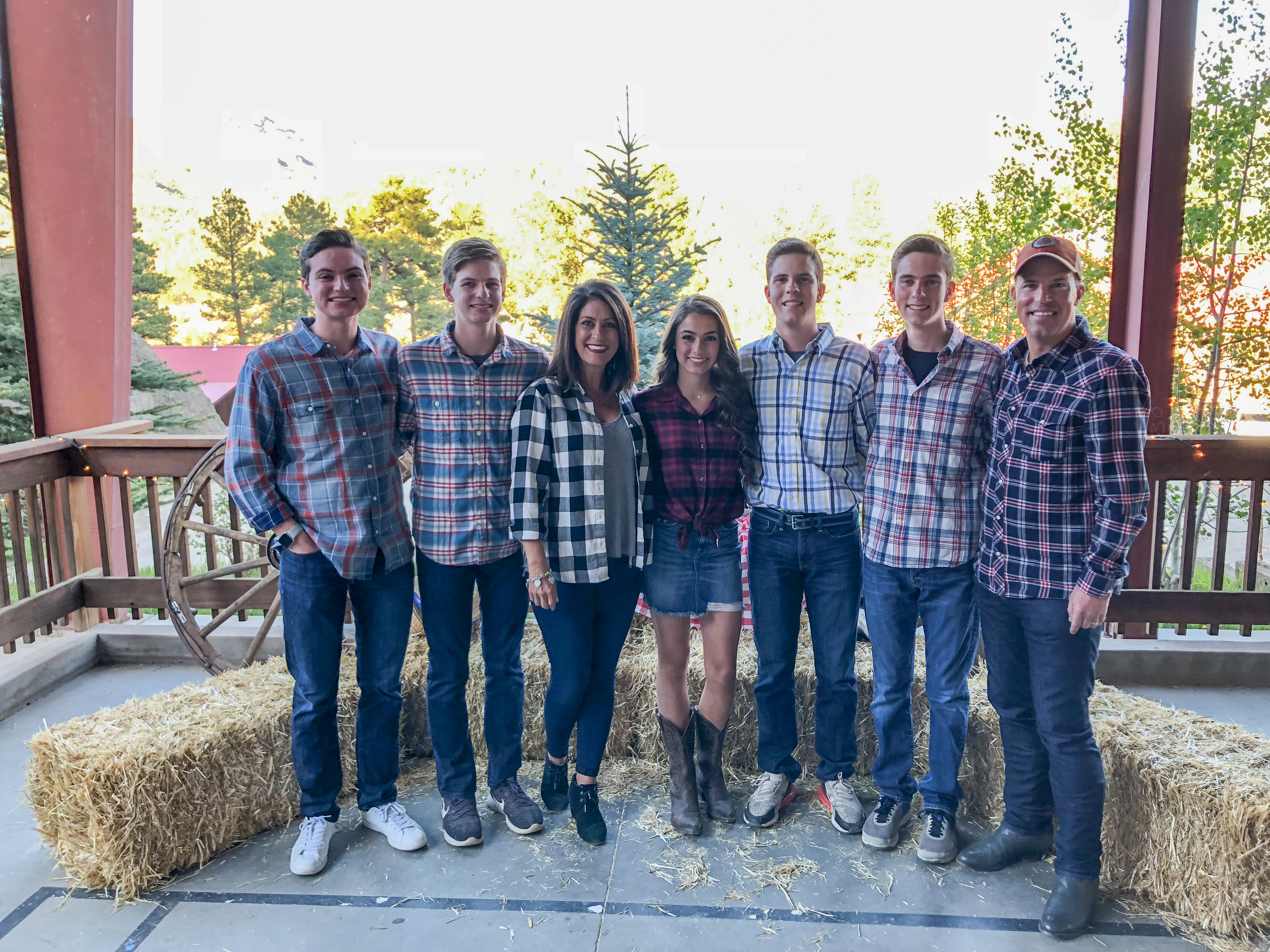 Chris & Lainie Montgomery
May 30-June 5
This is Montgomery Family's 9th year serving as the Host Family for Family Camp. They live in Plano, Texas and are active members at Prestonwood where Chris serves as a deacon and they both lead table groups in the Student Ministry. Chris graduated from Baylor University and has worked at IBM for 23 years. Lainie is a graduate of Texas A&M University and she has worked as the Director of Campus Ministry at Prestonwood Christian Academy for 11 years. Lainie is also part of the SkyMoms teaching team and leads some of the Parent/Child weekends. Their family loves Sky Ranch! They have 5 children: Reece (18 and will be attending Texas A&M University in the fall), Jake, Luke, and Connor (17), and Ella (14). All 5 kids are Sky Ranch campers, and a part of the Life Map Program. With five children, Chris and Lainie enjoy plenty of things: basketball, volleyball, theater, fishing, baking shows, sports shows, friends, laughs, disagreements, teaching opportunities, and dirty laundry! They also love to have family game nights, watch movies, and travel.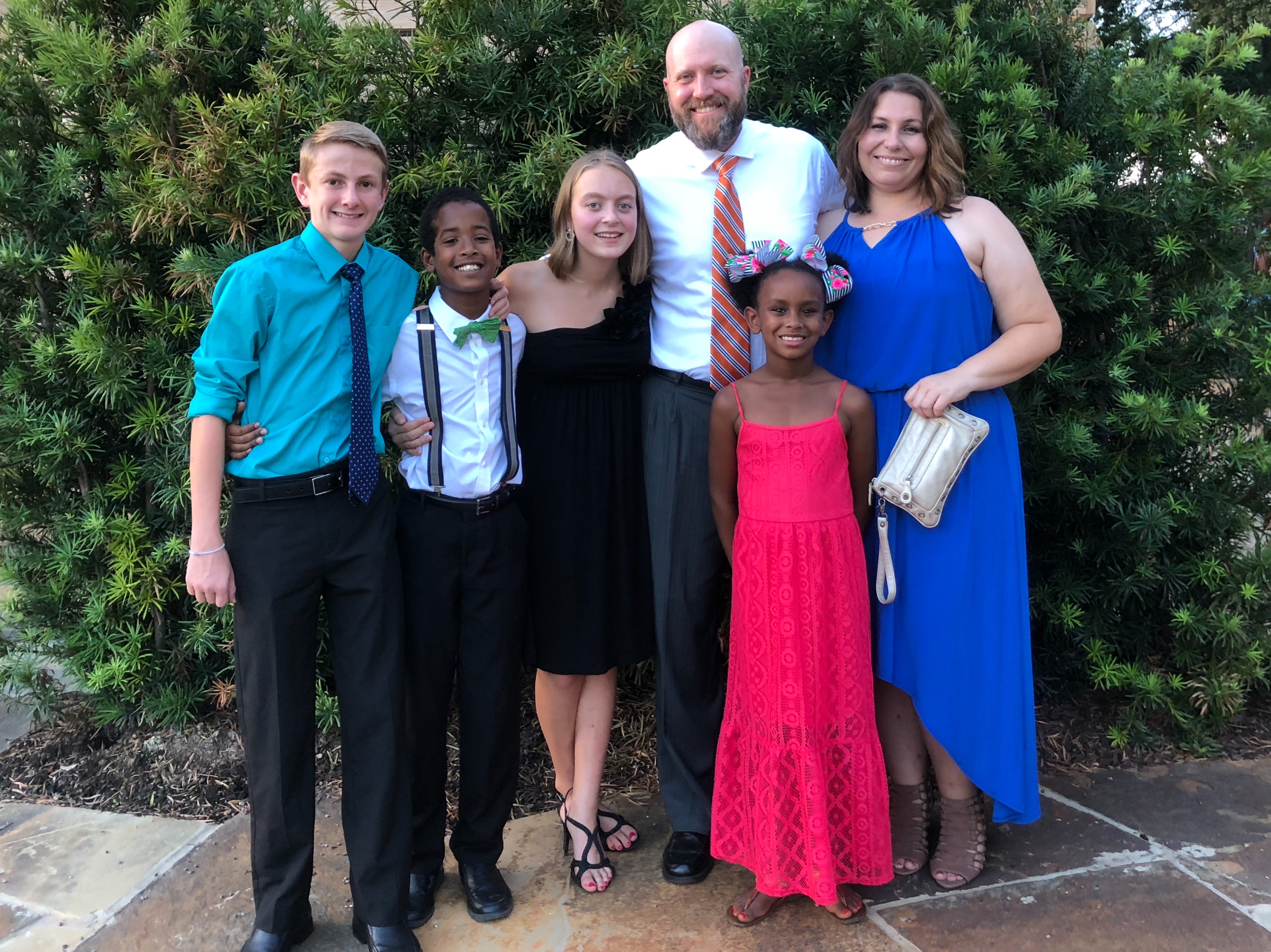 Wes & Brandy Butler
June 6-12
Wes & Brandy Butler have been married for 22 years and are incredibly excited to be hosting Family Camp for their 7th time. Along with Wes and Brandy, their kids, Josiah (15), Selah (14), Malachi (11) and Ella (9) all consider Ute Trail Family Camp their favorite week of the year! The Butlers live in Richardson, TX where Wes has served on staff at Watermark Community Church (Dallas Campus) as the Director of Family Ministry for the last 15 years. Their family enjoys soccer (Go Mustangs & Lil Ponies!), arts & crafts, fishing, musical theater and family movie nights!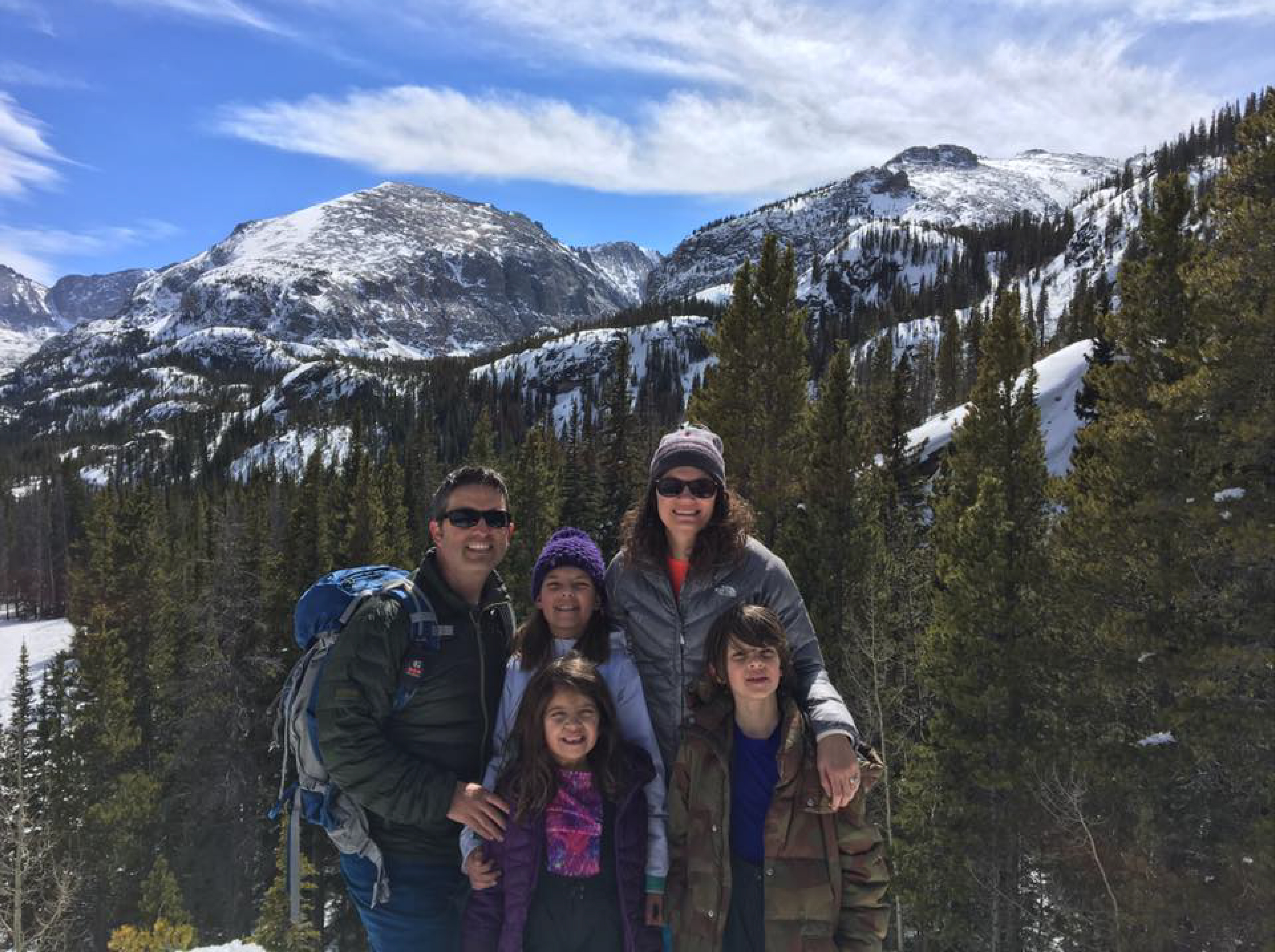 Jim & Nikki Gribnitz
June 13-19
Jim and Nikki will have been married twenty-two years by the time you see them at camp this summer! They have come quite a long way since they first met serving on summer staff at Sky Ranch in Van back in the day. They have three kids: Hannah (14), Seth (10) and Abigail (9). They are from Dallas and went to TCU (Jim) and A&M (Nikki). Jim got an MBA in international business then God called him to be a pastor - they have quite a journey they've been on together and stories to tell! Jim went to Dallas Seminary, served as a pastor in Dallas for about 15 years, and is now the lead pastor in Colorado at Rockland Community Church - just west of Denver. This is their 7th summer at Sky Ranch now and they love it.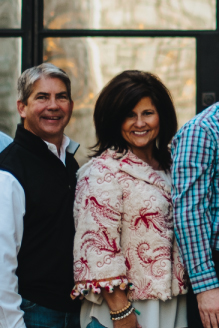 Meigs & Tori Miller
June 20-26
Meigs and Tori have been married for 27 years and reside in Prosper, Texas since 2004 with their two daughters. Sterling is a senior at Texas A&M where she is studying Allied Health. Kyndall is a recent graduate of Ouachita Baptist University and will begin teaching in the district where she grew up this Fall. Meigs and Tori grew their family in May 2019 when they welcomed their son in law, Bryant to the family. Thankfully, Kyndall and Bryant are staying close! To keep their nest from being completely empty after the girls went to school, their baby Goldendoodle, Camp, keeps them busy. Meigs serves on the Prosper Town Council, has a career with JW Logistics, and is on the Ute Trail Operating Board. Tori is back at Sky Ranch in the role as SkyMoms Ministry Director. Together the Miller family serve at Prestonwood Baptist Church, love their community and the heart of Sky Ranch.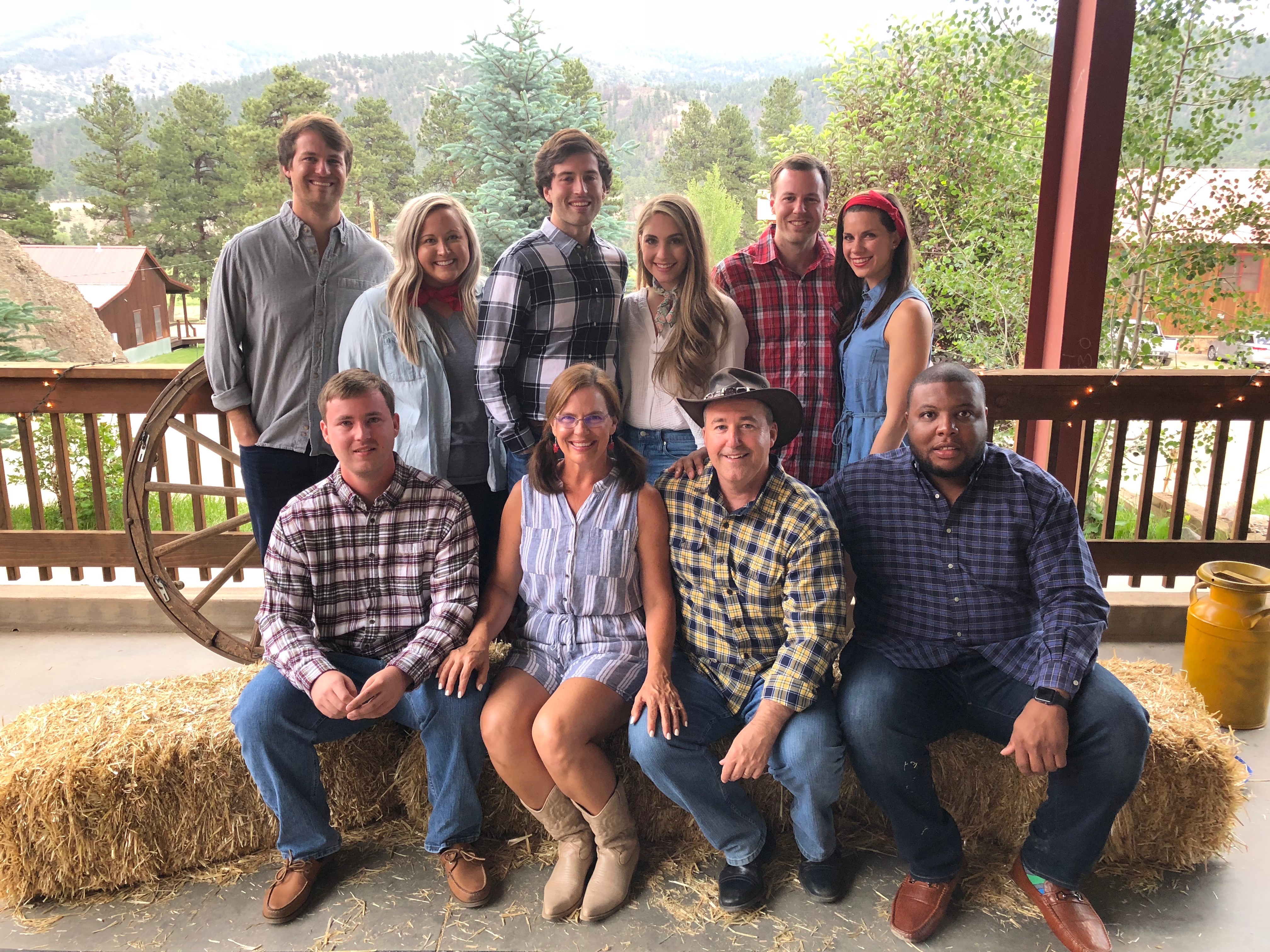 Larry & Delinda Taylor

June 27-July 3, July 4-10, July 11-17
Dr. Larry Taylor is beginning his 22nd year as the Head of School at Prestonwood Christian Academy (PCA) in Plano, Texas and Prosper, Texas. He also serves as an adjunct professor at Dallas Baptist University. Prior to this position, Dr. Taylor has served as the President of Texas Private Schools Association (TPSA) and currently serves as the Dallas Co-Director for TPSA. He currently serves on the board for the Association of Christian Schools International (ACSI). Dr. Taylor served for many years in various capacities in the Christian educational realm. He also developed a training program for parents titled, "Becoming a Kingdom Family" and published the book, Running With The Horses. Dr. Taylor received his Ph.D. in Philosophy in Leadership Studies from Dallas Baptist University (2009); his Master's Degree from Nova University (1993) and his Bachelor's degree from University of Central Florida (1986). Dr. Taylor has been married to Delinda Rose Taylor for 34 years and they have four sons, Bryce, Luke, Zeke, and Chas. His son Luke married Ruthie Christensen in 2013, Chas married Madeline Rose Mittel in 2017, and Bryce married Julia Farrell in 2019.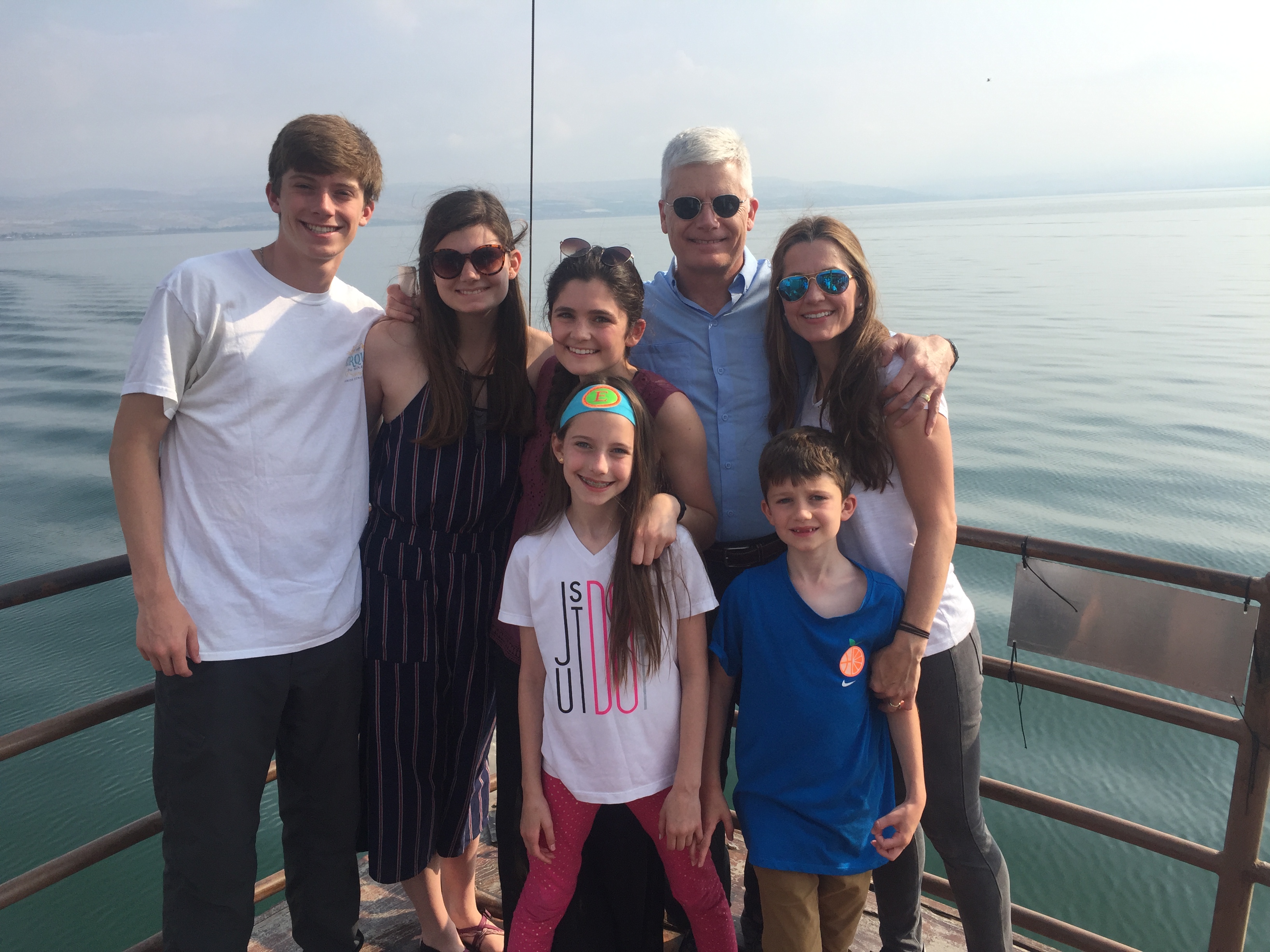 Mark & Kristina Davis
July 18-24 and July 25-July 31
Mark was called by the Lord into ministry prior to his graduation from the University of Central Oklahoma where he graduated with a degree in Sociology that focused on human resource management. He served at Heritage Presbyterian Church (PCA) in Oklahoma City for five years before going to Covenant Theological Seminary in 1994. He completed seminary in three years while working full-time so he could get right back into ministry. Following graduation from seminary, Mark served in pastoral roles at various churches. In May 2008, Mark was installed as the second Senior Pastor at Park Cities Presbyterian Church where he currently serves. Mark met his wife Kristina at a Young Life camp in 1988. They started dating two years later and married in 1991. He considers Kristina a woman of great insight and wisdom, and one of his best counselors. They have five children: Kara, Madalyn, Cayden, Esther Kate, and Samuel Greyson.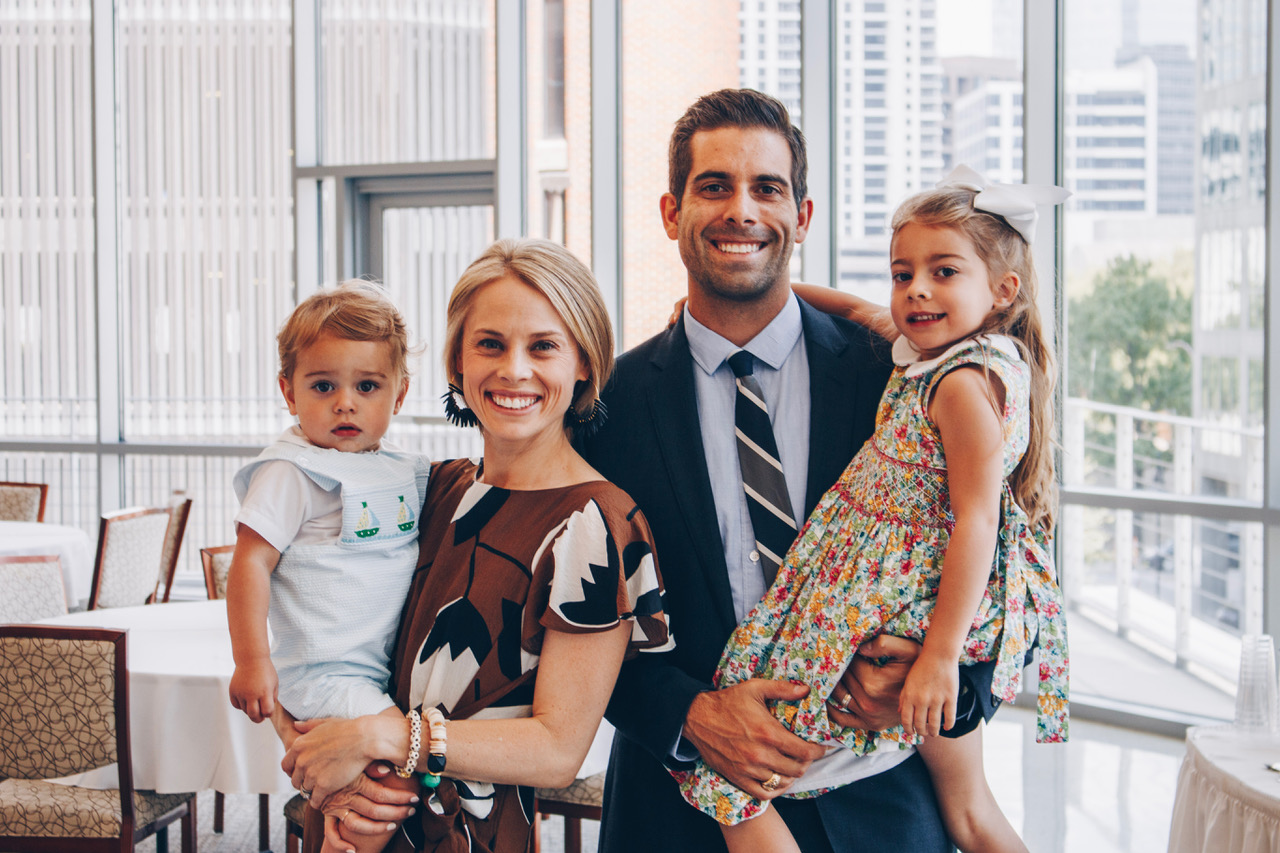 Brent & Alison Baker

August 1-7
Brent's ministry at PCPC began in January 2005 when he came on staff working with high school students. After a few years, he was asked to be the Ministry Leader to Children while concurrently pursuing a seminary education from Westminster Theological Seminary. Upon seminary graduation, Brent was ordained and installed as an Assistant Pastor of Youth Ministries at PCPC and served in that capacity for seven years before being called into his current position as Assistant Pastor of Family Ministries. Brent's time at PCPC working with children, youth and families has been a wonderful, transformative calling for the last 15 years. Brent graduated from Texas A&M University in 2004 and completed a Master of Divinity from Westminster Theological Seminary in 2011. He is married to Alison, who owns and operates her own event planning company, Alison Baker Events. She has been working in the event industry for the last 16 years. Together they have two children, Brynn and Davis.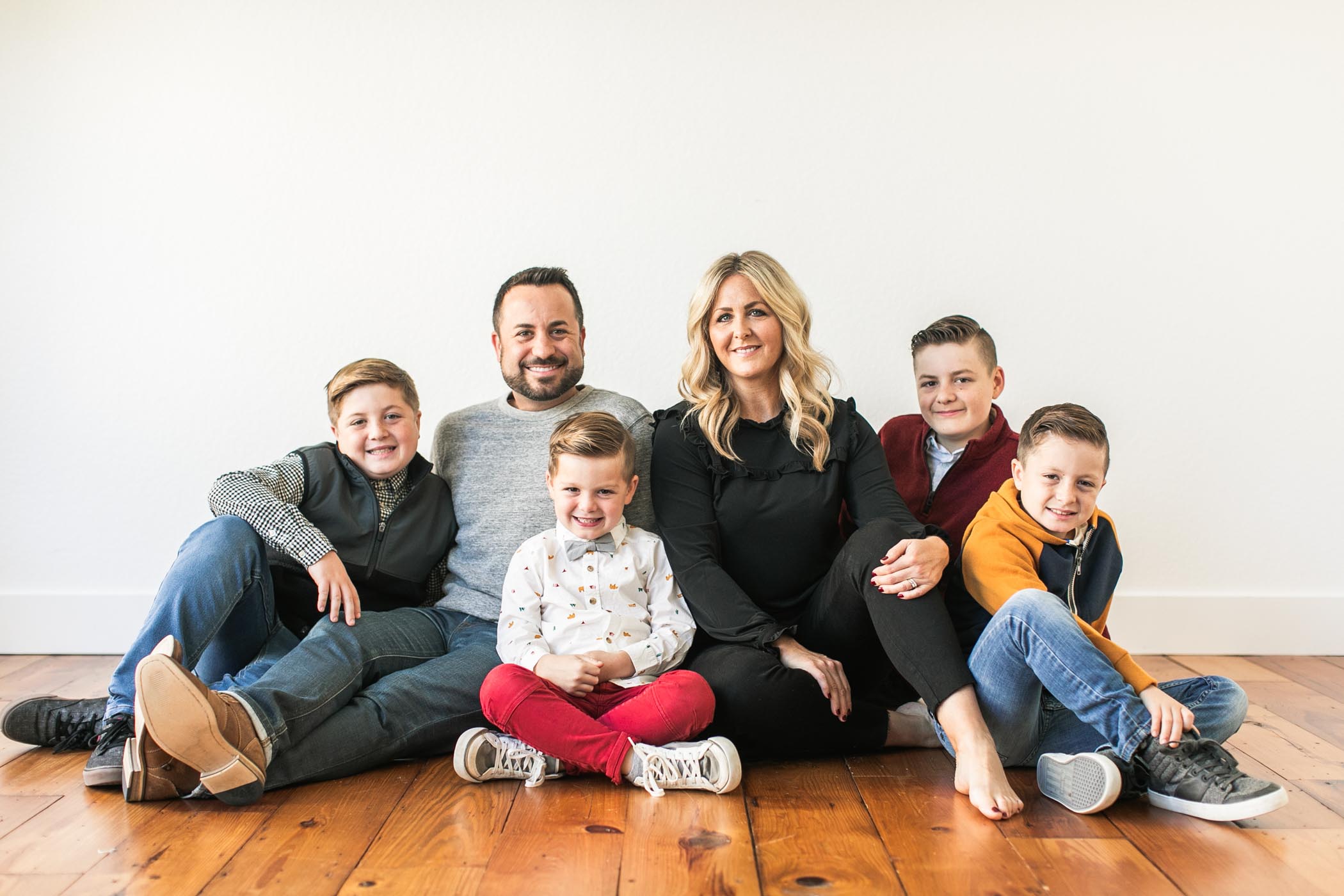 Michael & Faith Bleecker
August 8-14
Michael Bleecker is passionate about leading others in worship by pointing others to the love, grace, and worth of God through song. He served as the Worship Pastor of The Village Church for 17 years and is now the Worship Pastor of Citizens Church in Plano, TX. He loves being married to his wife, Faith, and being a Dad to their four sons, Evan, Jude, Beau, and Coen.