SkyMoms Ministry
SkyMoms extends the spirit of Sky Ranch camping, taking positive discipleship into homes to nourish moms and equip them to better face the daily challenges and opportunities of raising Godly kids. In the same way Sky Ranch invests in the spiritual development of your child, we also, through SkyMoms, want to provide the opportunity to seek, share, and connect with other moms.
The primary mission of SkyMoms Ministry is to build community. Realizing that a Christian home is built from the inside out, the SkyMoms Ministry is committed to equipping and encouraging Sky families as they disciple, teach and love their children throughout the year.
SkyMoms Blog
Get inspiration, scripture and parenting tips from the SkyMoms blog.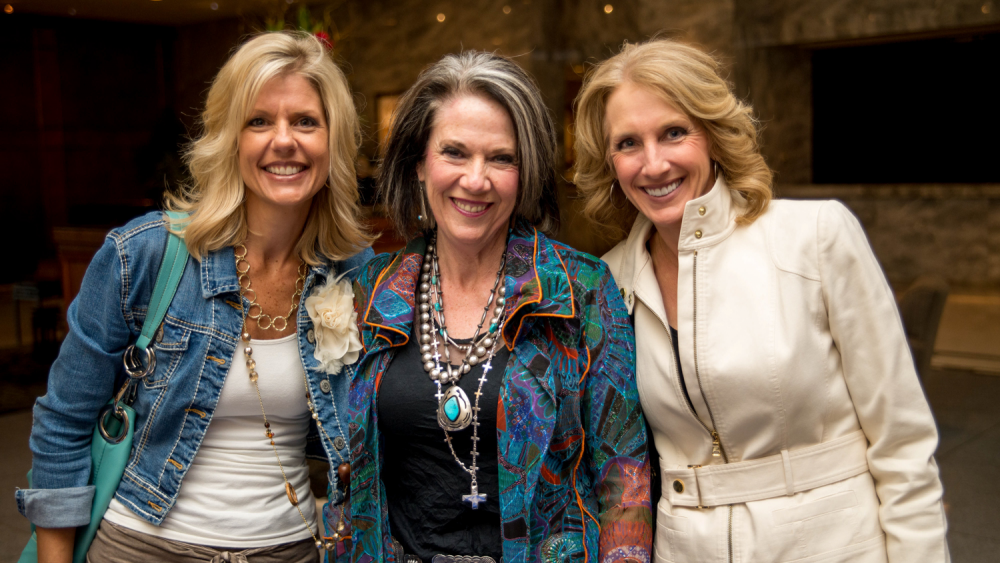 Gatherings
Would your group of friends be encouraged by a seasoned parenting mentor? Are you struggling through a certain stage of child development? Let us invest in you through our SkyMoms luncheons. SkyMoms is a ministry created to help mothers deal with the day-to-day struggles of bringing up children. Sky Ranch hosts luncheons throughout the DFW area during the fall and spring that feature an encouraging message from a member of our Speaker Team.
Find an Upcoming Luncheon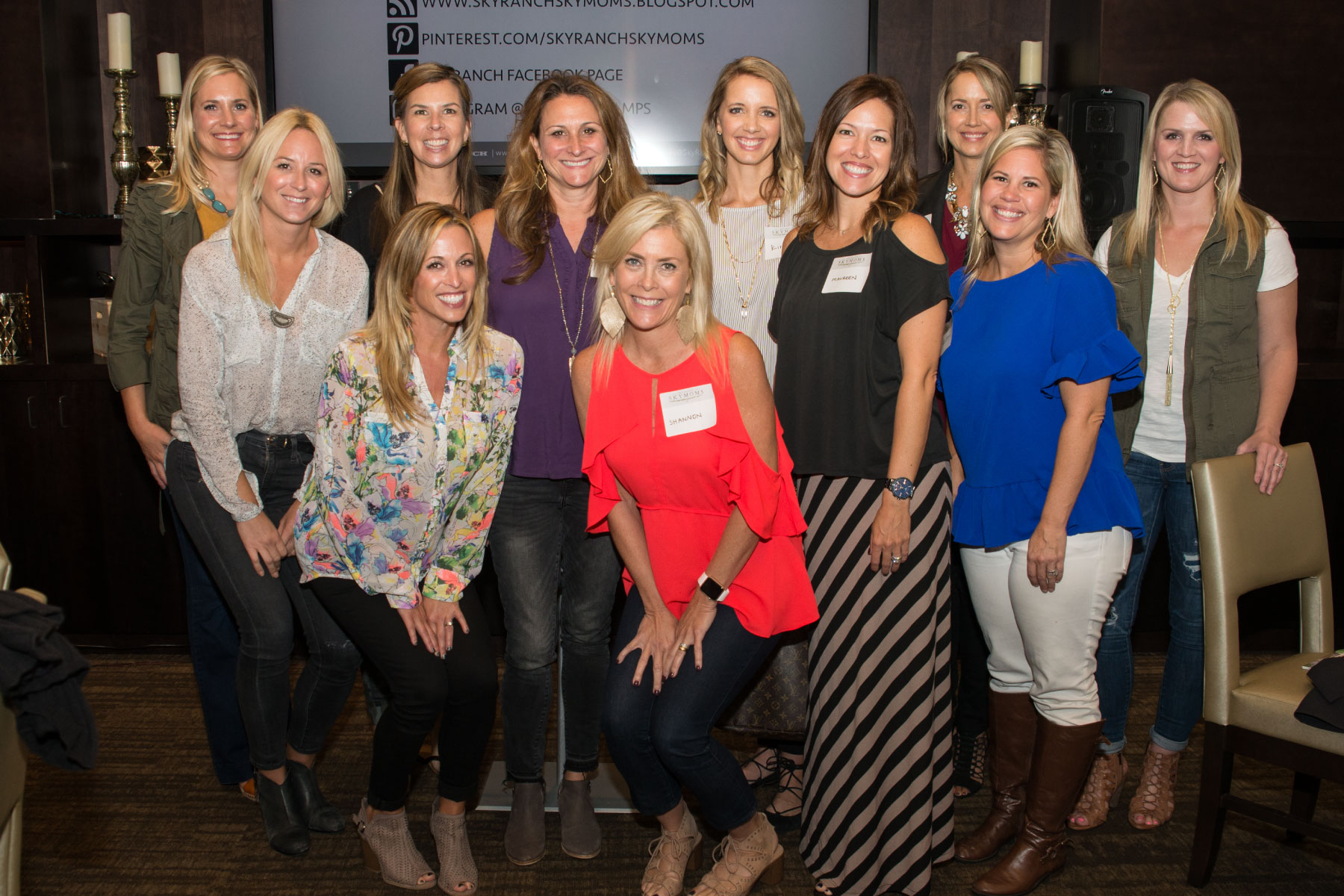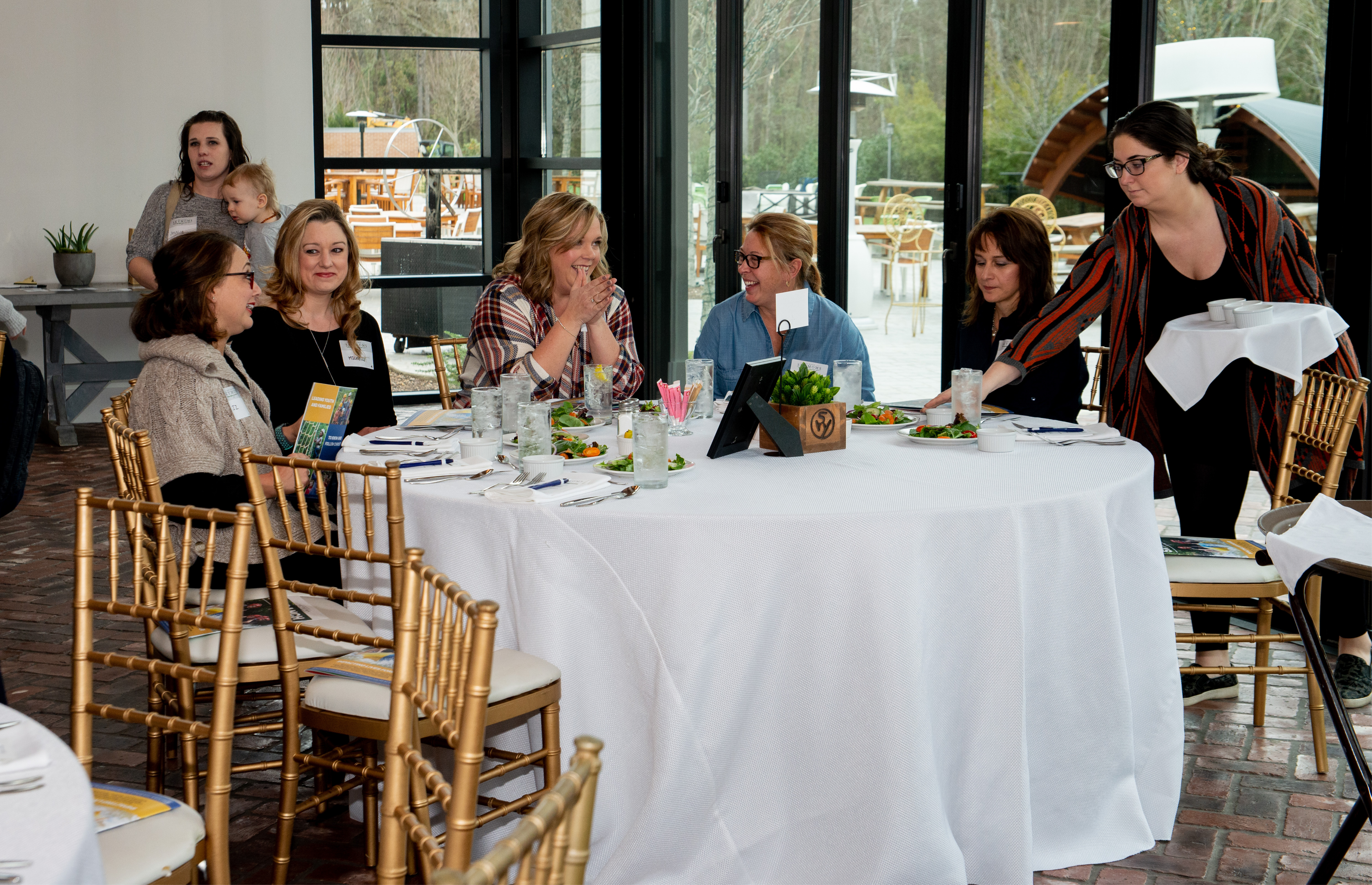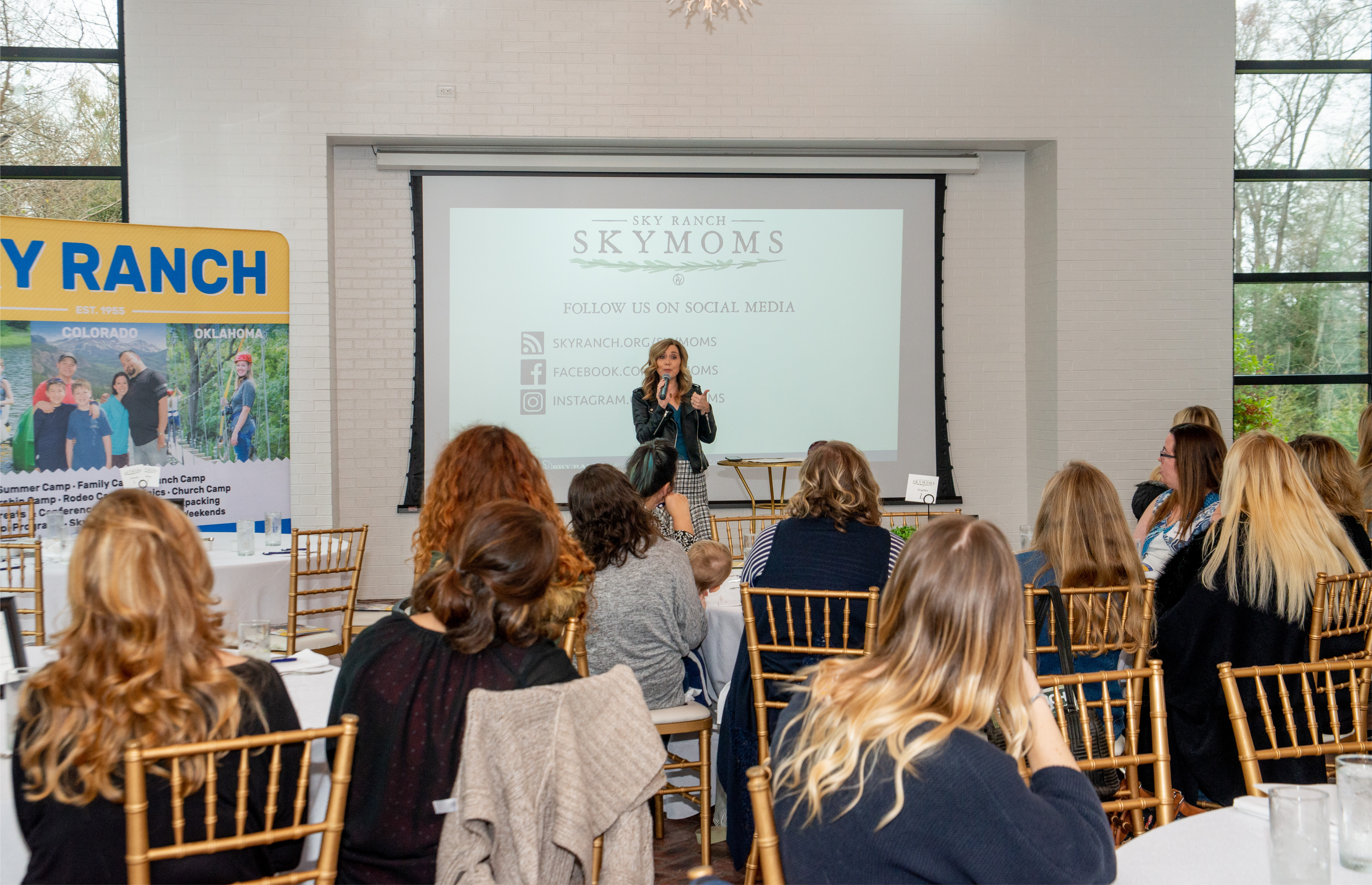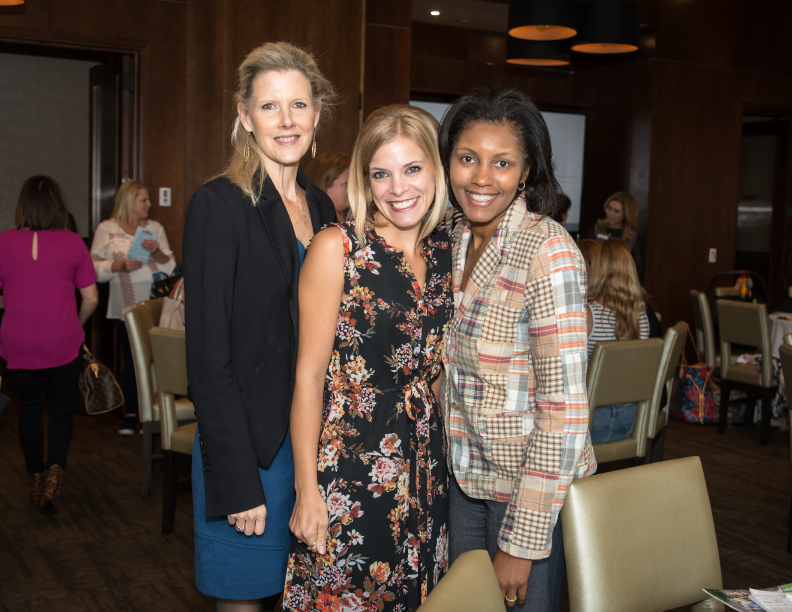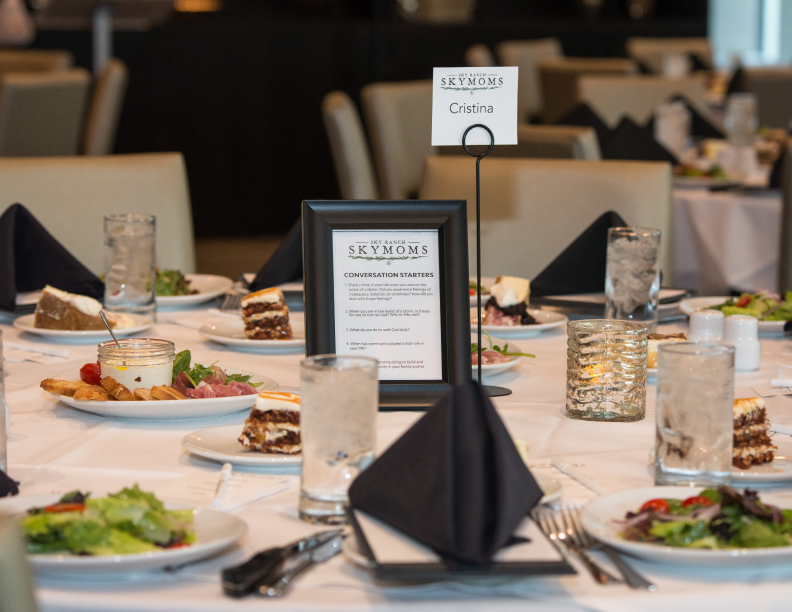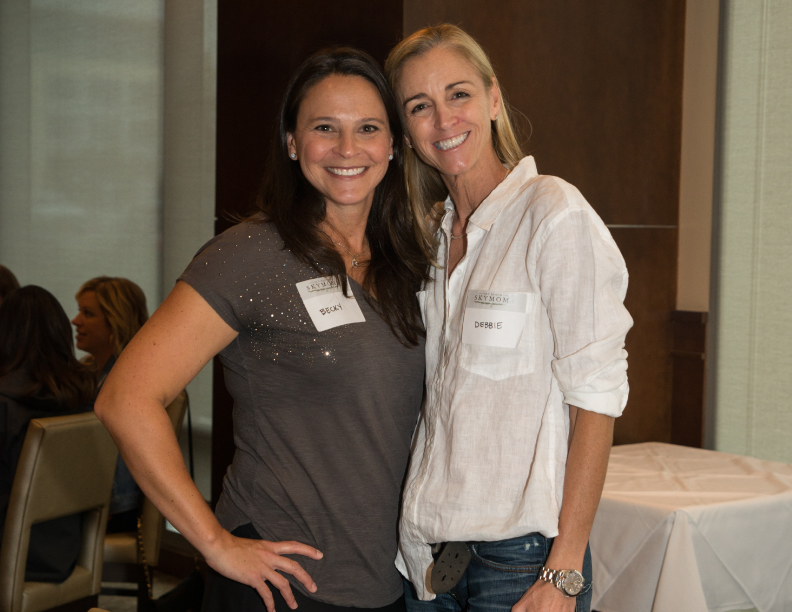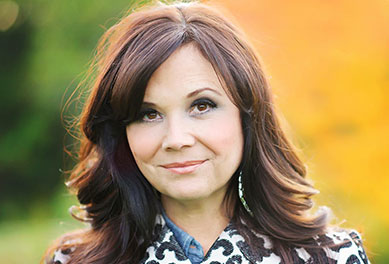 Speaker Team
Lisa Clark
A teacher at heart, Lisa Clark has been teaching women's bible studies for the past 12 years at Prestonwood Baptist Church in Plano, Texas and released her first book, "Raising Sinners," in 2016. Her past experience includes teaching new believers basic Christian principles and growth, and parenting instruction through the Kingdom Parent Institute. Lisa has a unique teaching style that couples humor with Biblical insights and personal stories of raising her own two daughters. Grounded in God's Word, Lisa has a passion for encouraging moms in the day-to-day struggles of parenting preteens and teens.
Lisa travels throughout the Southwest teaching and encouraging moms through this new, innovative ministry. She writes parenting articles for the SkyMoms Blog and offers insights through the ministry as a parenting mentor.
Lisa is married to Brad, her husband of 30 years, and they reside in Frisco, TX. Their daughter Caroline, and husband Brent Russell, are in ministry in Norman, OK. Their daughter, Camryn, is celebrating the first year of marriage with husband Brett Young.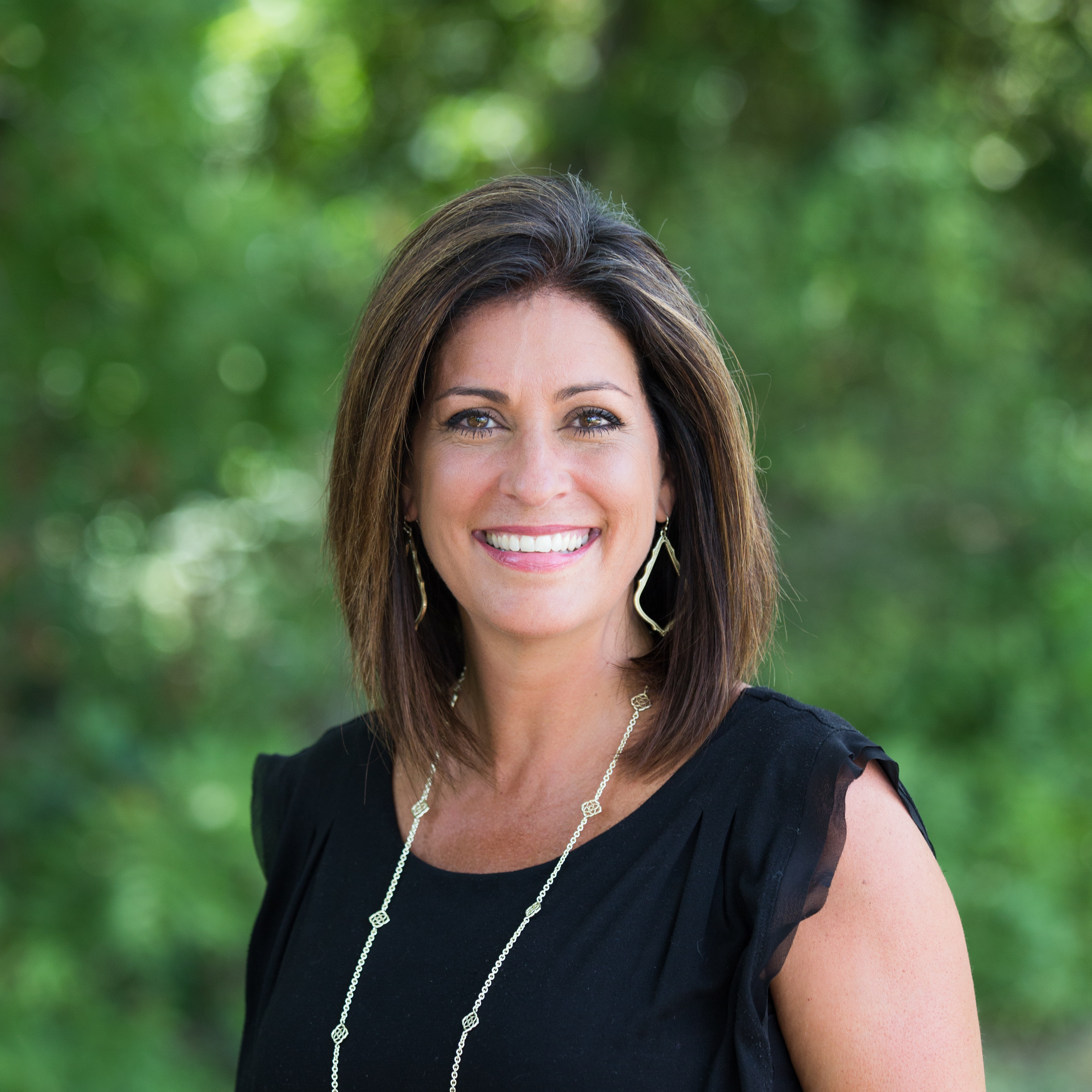 Lainie Montgomery
Lainie grew up as a missionary's kid (MK) and was blessed to live with her family among many different people groups. From a young age, she remembers seeing firsthand the Lord's power, provision and unconditional love for people. (She also remembers having to eat some really "unusual" things.) Upon graduating from Texas A&M University, Lainie worked in student ministry for nearly a decade. It was then that the Lord developed her heart for missions and a passion for discipleship.
For the past nine years, Lainie has served as the Director of Campus Ministries at Prestonwood Christian Academy, ministering to Pre-K through 12th grade students and their families through a comprehensive spiritual development plan. In this role, she has the privilege of "doing life" with students, and partnering with parents in training up a generation that will know and love God and serve His people (2 Timothy 2:2). For the past few years, Lainie has been blessed with the opportunity to serve at Sky Ranch as a speaker for Parent Child Weekends and a host for Family Camp.
Lainie has experienced a life of blessings and joy, and loss and heartache, but her life song is to choose to stand up and say, "Blessed be the Name of the Lord."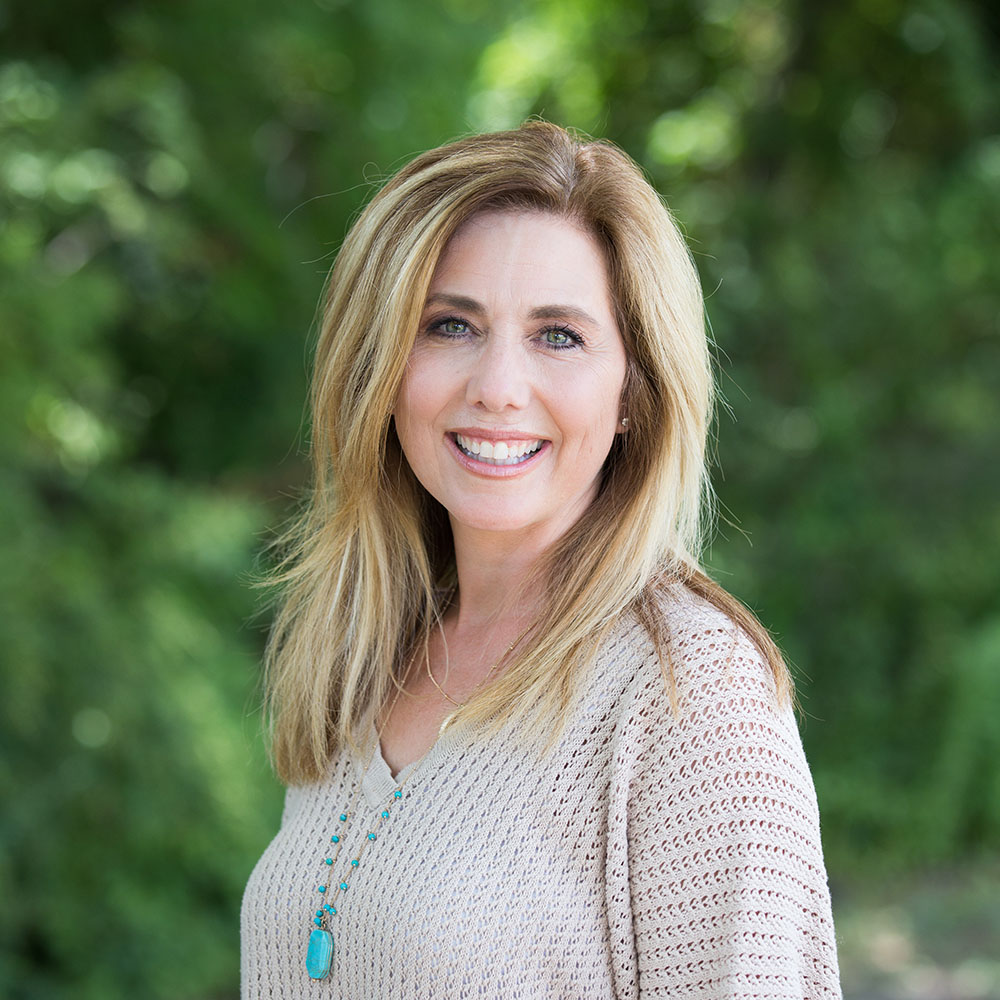 Candice Myers
Candice has been involved in full-time ministry work for over twenty years, with a focus on sharing the Gospel message with the lost, building up the believer, expanding the Kingdom, and encouraging unity in the Body of Christ. A three-time nominee for CCMA Female Artist of the Year, her appearances include services at rodeos, cowboy and mainstream churches, outreach events, Bible studies, and concerts. Born and raised in the rodeo and ranching environment of the central Midwest, the former Miss Kansas has a passion for authentic and transparent ministry, and a heart for moms who are navigating their children through today's rapidly changing culture. She currently serves as part of the Sky Ranch Executive Leadership Team.
Candice serves in tandem with her husband of 22 years, Rope Myers, a World Champion cowboy and Olympic gold medalist who currently heads up Sky Ranch's Champions Rodeo Program. The pair live in Van, Texas with their four children – Layton, Holden, Tierney, and Storey.