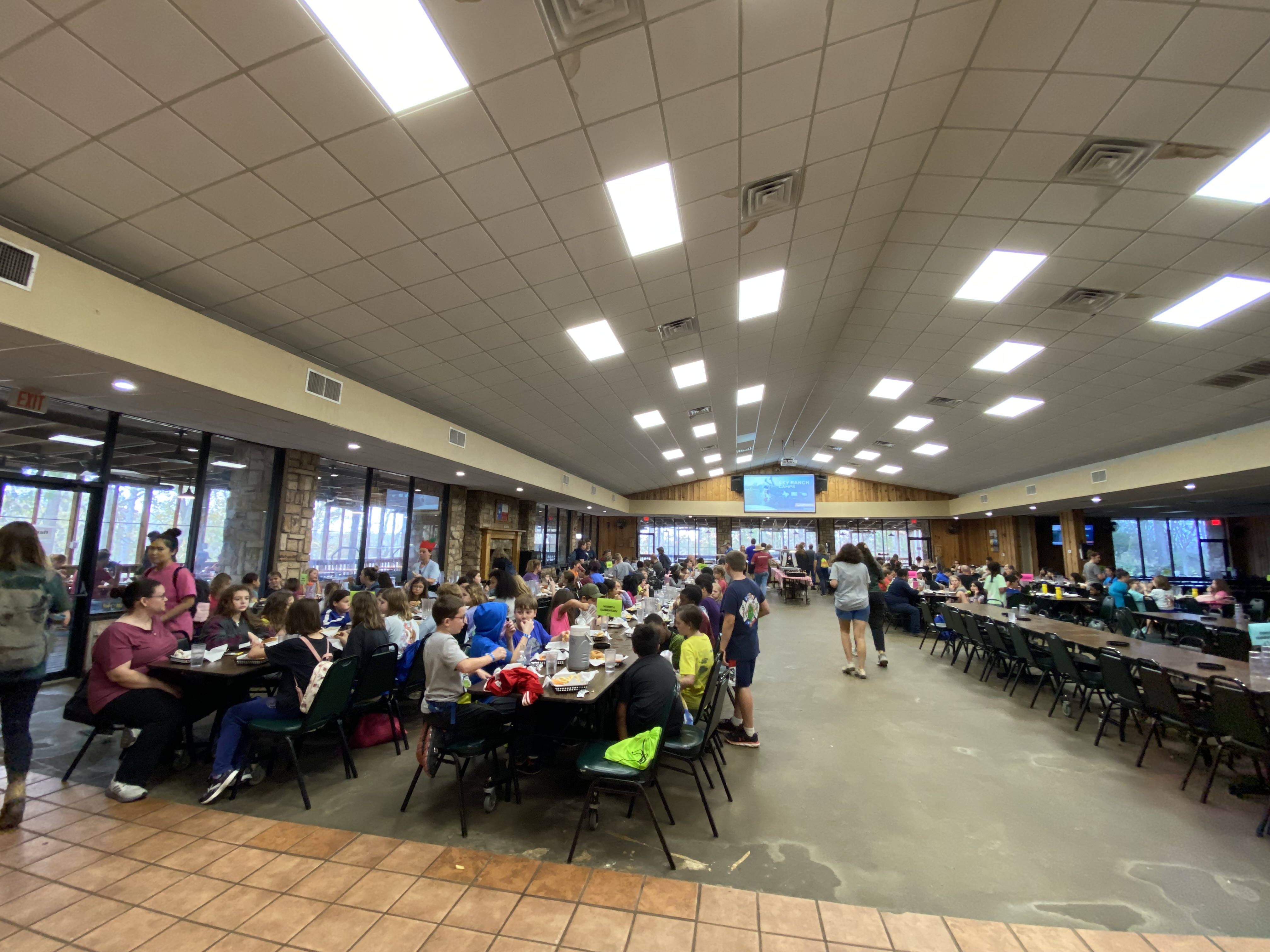 Many of you have expressed interest in funding a project from Alumni. We are THRILLED to share that we are beginning renovations to Oak Haven Dining Hall! Everyone knows and loves the Dining Hall with music, memories, and friendships formed over a meal. In January, we will begin the first of three phases. The kitchen will be increased in size to accommodate 1,100 plates per seating, drink stations added, more seating for guests and staff, and so much more!
Would you consider a gift, no matter the size, to help make this special place on camp amazing? A gift over $250 will be recognized and can be paid over a year. As little as $25 will help make a difference and buy baking racks, silverware, and dinnerware!
Thank you for your generous support to reach youth and families to know and follow Christ.
As a 501(c)(3) not-for-profit organization, we rely on the support of donors who believe in the ministry of Sky Ranch.
Gifts can also be mailed to:
Sky Ranch Development Office
7616 LBJ Freeway, Suite 500
Dallas, Texas 75251
469-484-4840

Sky Ranch is a 501(c)(3) organization and a member in good standing with the Evangelical Council for Financial Accountability (ECFA). Donations are tax-deductible to the full extent permitted by law.