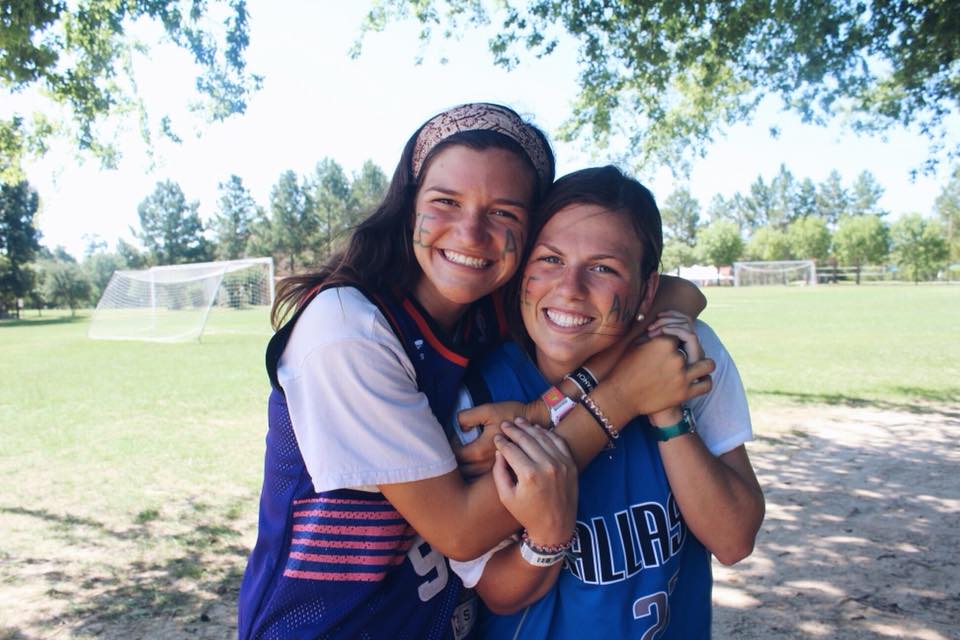 Chase Tomson | Student | Texas A&M University
Chase Tomson
Texas A&M University
My Sky Ranch story began 12 years ago as a naïve Sky 1 camper. At the time, I had no idea how this camp in the middle-of-nowhere East Texas would change my life. Sky ranch is where I was pursued by counselors that wanted to know me and share Jesus with me. Sky Ranch is where I first heard the Gospel in a way that made me see my need. Sky Ranch is where I was brought from darkness to light and from death to life. Since I was a camper who thought her counselors were the coolest people on the planet, I always knew that I wanted to work here. My faith is radically different because of the truth that I heard at Sky Ranch and the way I saw people walk in that truth. Therefore, when Sky came to recruit in the fall of my freshman year at Texas A&M, it was never really a question for me. I was ready to serve and lay down my summer so that kids could hear about true life.

When I got to camp for staff training, I still felt like a camper if I am being honest. In my time as a counselor, I have been drawn so much closer to the Father. I walked in comfort, thinking I knew exactly what this summer would look like. The Lord quickly showed me my insufficiency. I've never been so uncomfortable in a place I call home. In the valley, at times, I've experienced vision. I have seen that our weakness and failure is when the Lord's power is truly made perfect. Where we end is where Jesus begins. Our exhaustion and inability are where He saves kids out of their sin and gives them new life.

Sky Ranch is a place that supports deep Biblical community. It is much more passionate about the name of Jesus than the name of Sky Ranch. It fights for excellence in all things so that kids get to hear the gospel. Life change is happening here. I am going to miss getting to feel the weight of our broken world with middle school girls. I am going to miss spending early mornings and late nights on my knees with my co-counselors begging for salvation and energy and just another day. I am going to miss seeing kids go from death to life in response to the Gospel. These things are why I love my job and would not trade it for the world.