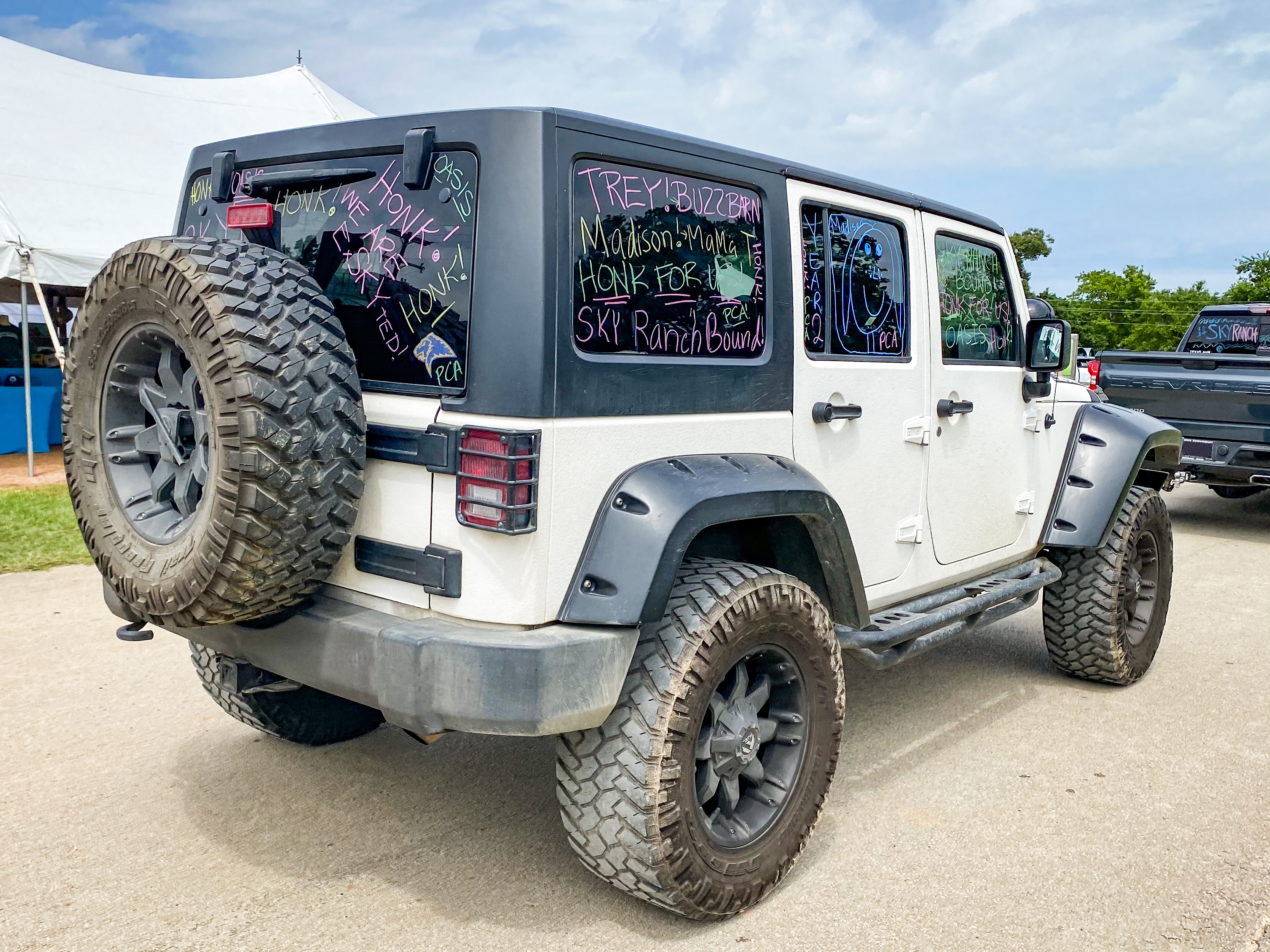 Summer Prep 101 - How to decorate your car 2021
Show your Sky Pride...by telling everyone on the road how excited your campers are to be coming to Sky Ranch for an incredible week of fun and faith.

Your decorations can simply be the words "I Love Sky Ranch" or you can use your creativity and go wild with streamers, window decals and balloons!

You can find window markers and the new window "crayons" at your local arts and crafts store, Target and Walmart.

This year's theme is "Oasis: Truth in a Dry Land!" your campers are going to have an incredible adventure of discovering the depth of God!

So, get ready and decorate your car for the best summer ever!