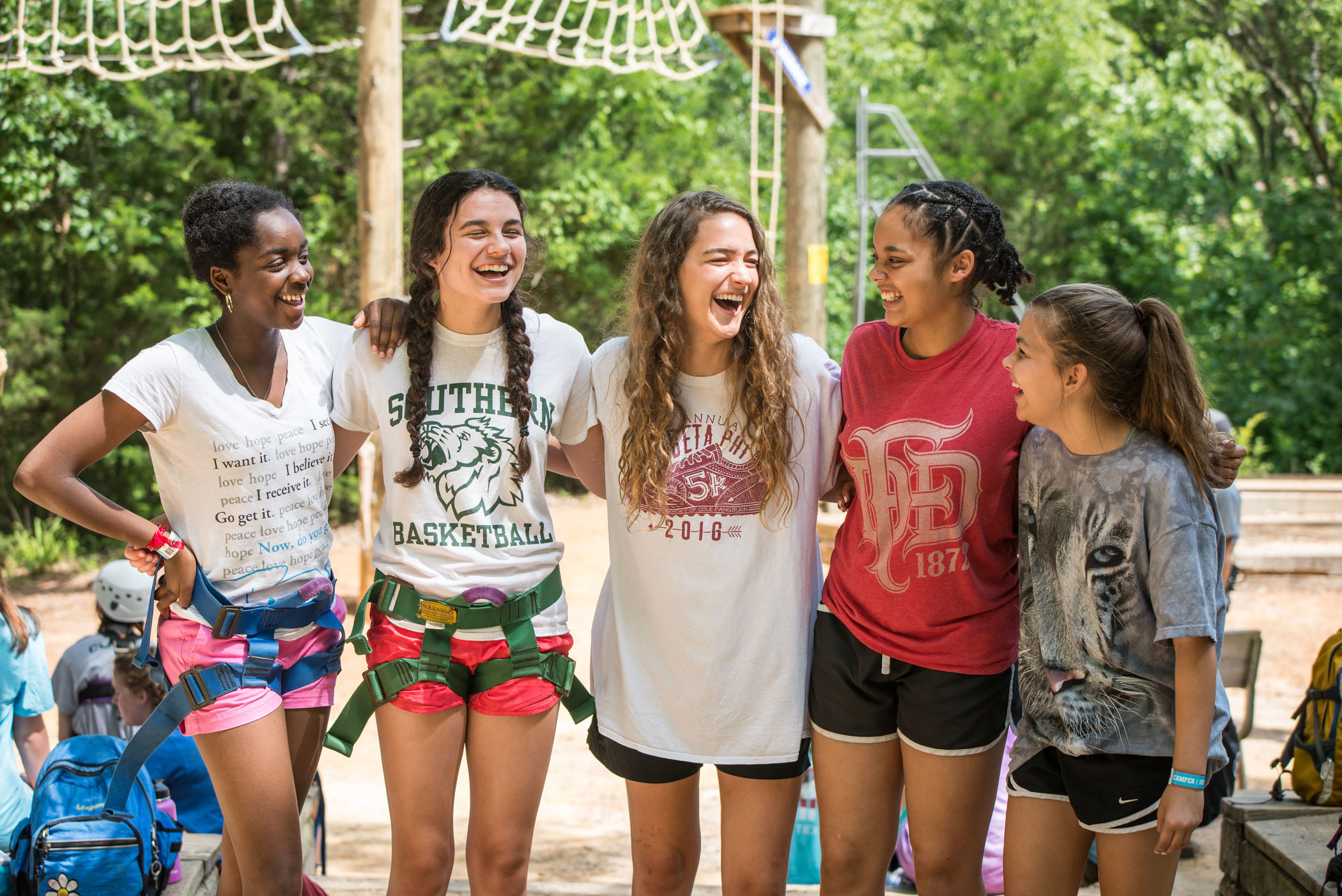 Arrival & Departure
Texas: Overnight Camp
On this page you can learn about:
Opening Day
We are here to ensure your camper has the best week possible, and that starts with Check-in! Be sure you have downloaded the Bunk1 App and allow notifications prior to your arrival!
Check-In Times
Check back May 1st, 2021 for Sunday arrival times!
For the safety of all campers, a lice check and health questionnaire will be completed on all campers according to our policy. Don't forget your driver's license for check in! Once your camper is all settled, head to the Legacy Center to drop off meds, finalize any registration details, and visit the Corner Store and Café Sky.
Saturday Pick-Up
Saturday Closing Show is one of the most anticipated moments of the week for our campers! When you get here, we will direct you where to go to pick up your camper, their luggage, and any medications you may have dropped off for their time at camp. Don't forget to bring your Photo ID or Camper Release Card! It's REQUIRED to pick up your camper!
Closing Show Times
Check back May 1st, 2021 for Closing Show details!
Camper Check-Out Policy
Before you pick up your child, you will be required to show your driver's license to their counselor and provide a signature on the check-out form. Campers will not be released to an individual for any reason without following the check-out policy. You may authorize additional people to pick up your camper in your online account under Additional Questions prior to camp, or adding them to the Check-In Form you will sign when you arrive. We cannot release a camper to anyone who is not on this list provided by you.
Lost and Found
Please label everyhing belonging to your camper prior to their arrival. The Lost and Found table will not be available on Saturday this summer, but will attempt to return everything labeled to your camper prior to their departure. After camp, we will be keeping items for 2 weeks. If your camper has lost something, please email SCAdmin@SkyRanch.org with a detailed description, and we will let you know if we have found it. After two weeks, all unclaimed items will be donated to charity. Sky Ranch cannot be responsible for lost or broken items.