What's better than recess? Recess at Sky Ranch!
Time to play the Sky Ranch Way! Load up the kids and come spend the day playing, exploring and experiencing Sky Ranch.
Time: 9:00am - 4:00pm
Location: Sky Ranch
24657 CR 448
Van, TX 75790
Pricing: $25 per person, children ages 0-2 FREE
Activities and lunch are included.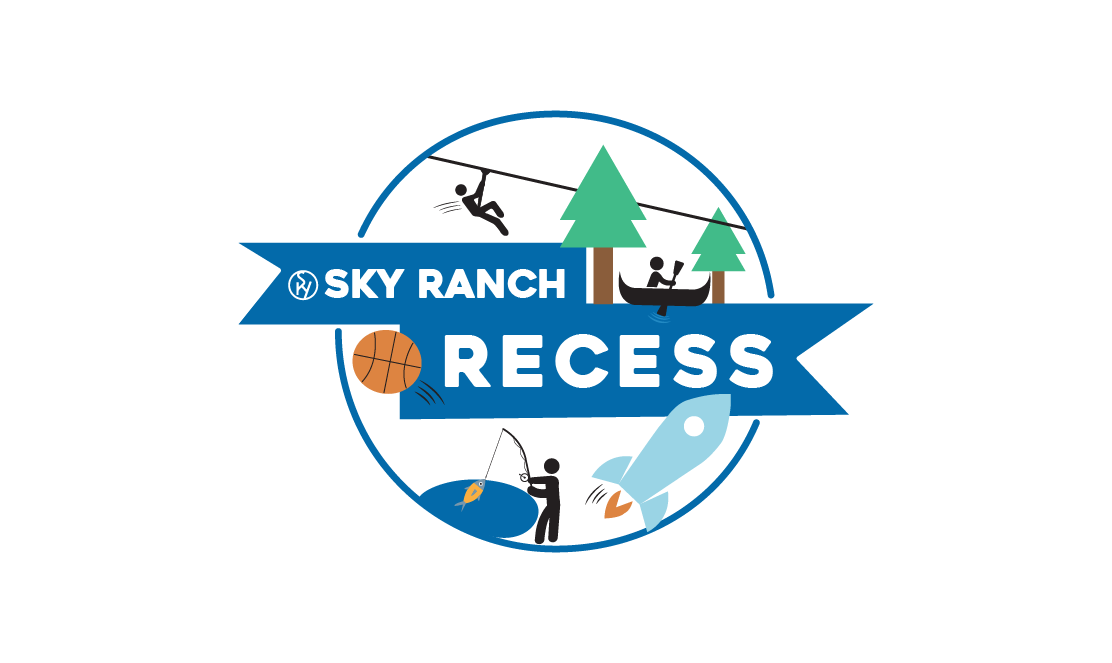 DATES:
Friday, October 23, 2020

Friday, October 30, 2020

Friday, November 6, 2020

Saturday, November 7, 2020

Friday, November 13, 2020

Saturday, November 14, 2020

Friday, November 20, 2020

Saturday, November 21, 2020

Friday, December 4, 2020

Saturday, December 5, 2020

Friday, December 11, 2020

Saturday, December 12, 2020
GOOD TO KNOW:
We'll be serving our famous Sky Burgers for lunch – vegetarian option available
Most of your favorite Sky Ranch activities will be open and waiting for YOU! (pools closed for the season)
30 minute trail rides will be available for $15 per person (8 years old and up) – reservations made upon arrival
Open schedule so you can set your own pace for the day
Face coverings will be required while interacting with staff or other guests outside your family group if social distancing cannot be maintained
Certain activities are not suitable for those with heart conditions, health issues or if you are pregnant
Our Corner Store, where you can purchase snacks, drinks and Sky Ranch swag, will be open all day
Every guest under the age of 18 must be accompanied by a guardian
Activities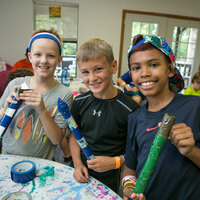 Crafts
Get connected to your creative side and enjoy one of the pre-planned crafts. Sky Ranch provides the materials and instructions.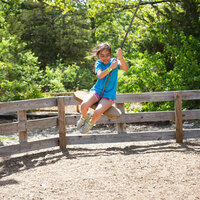 Frontier Town
Frontier Town is a fun-packed activity zone featuring the Adventure Playground, T-swing, and a netted arena used for Dodgeball.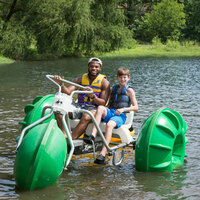 Marina
The Marina at Sky Ranch is a waterfront activity area. With AquaTrikes, Canoes, Corcls, and Stand Up Paddle Boards to provide the opportunity for a remarkable experience.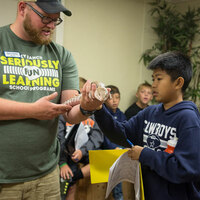 Nature Center
The nature center at Sky Ranch provides a hands-on, interactive experience to observe and learn about various mammals, reptiles, and arthropods. Facilitated by our trained staff, guests have the chance to encounter unique animals like the red-tailed boa, chinchillas, and hedgehogs.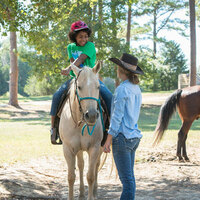 Horseback Riding
Led by Sky Ranch wranglers, experience scenic views while riding horseback.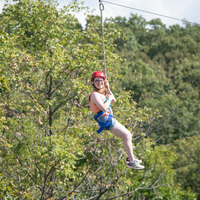 Ziplines
Speed down our multi-line ziplines with your friends. A high-flying adventure you'll never forget!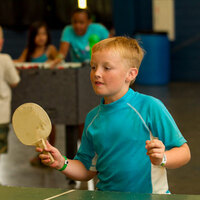 The Block - Activity Center
The Block is our air-conditioned Activity Center, which provides a way for guests to beat the heat by playing games indoors like Basketball, Gaga Ball, Volleyball, and Ping Pong.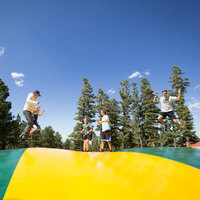 Jumping Pillow
The Jumping Pillow is an activity you probably haven't seen before. Jumping on a giant inflated air pillow provides a fun and new experience.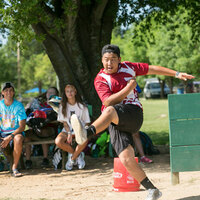 The Sandlot
The Sandlot offers a fun time of kickball.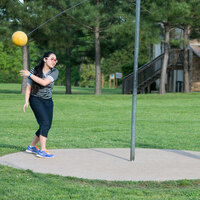 The Yard
The Yard has a whole host of fun activities: Mini Golf, Volleyball, Basketball, Gaga Ball, the Maze, and Tetherball.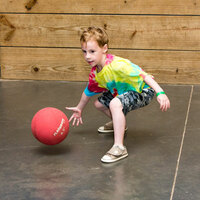 Gaga Ball
The more players the better! Dubbed a kinder, gentler version of dodge ball, Gaga Ball is played with a kickball, and combines the skills of dodging, striking, running, and jumping, while trying to hit opponents below the knees. Players need to keep moving to avoid getting hit by the ball. Fun and easy, everyone gets a serious workout.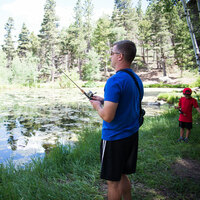 Fishing
Bring your own fishing gear and enjoy the serene atmosphere while fishing!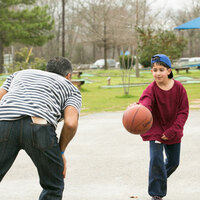 Basketball
Sky Ranch offers a full-sized basketball court.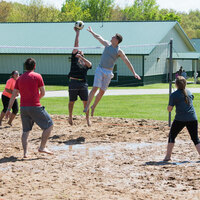 Volleyball
Sky Ranch offers a full-sized sand volleyball court.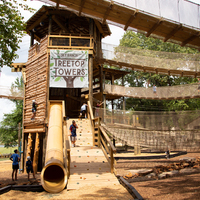 Tree Top Towers
Interactive adventure playground with a dozen different elements: climbing walls, jumping segments, a zipline, and more!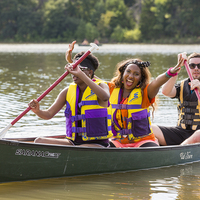 Canoes
Enjoy the lake breeze while paddling around Sky Lake! Canoes provide the opportunity for a fun experience.