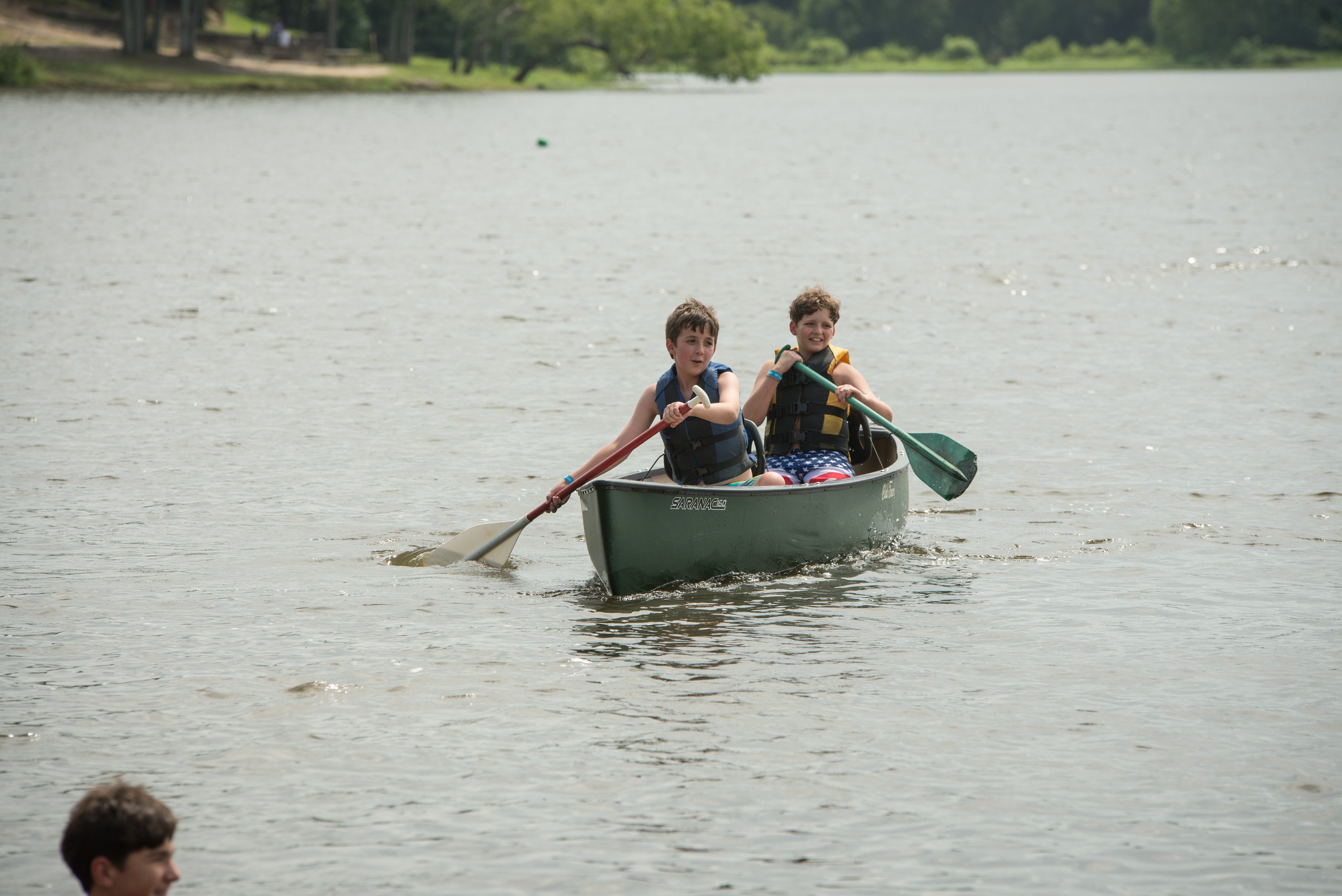 Pre-Camp Checklist
Texas Overnight Camps
Now
Explore the Summer Prep section. This is where you can find Theme Nights, Packing Lists, and more!
Log into your account at SkyRanch.org/Register to:

Confirm your account is paid in full
Sign up for additional activities under Reservations
Complete your Health Form and sign Terms & Conditions
Confirm your Roommate Requests

All Requests must have an ACCEPTED status at least 14 days before arrival
Cannot accommodate groups larger than four

Pre-Order your awesome Camper Tee, Snack Packs, and SkyPacks
Add funds to your Store Card
Arrange for Airport Transportation, if needed
Multi-Week Camper? Add Laundry Service
2 Weeks Before Camp
Watch the mail for your cabin assignment letter

Reminder: You will not be able to receive your cabin assignment if your balance due is more than $100.

Be sure you have everything you need on the packing list
Prepare camper mail/care packages
1 Week Before Camp
Load up your gear for camp
Don't forget your night event clothes
Remember required camper medication must be in a labeled prescription bottle. Learn more about medication, lice protocol, and health policies here
Day of Camp
Fill out your luggage tags and attach them to your trunk/luggage
Decorate your car!
Bring your driver's license - it's required!
Don't forget your camper mail/care packages
Head to your favorite place on earth! View Map
Subscribe to the Parent Camp Podcast in iTunes or Google Play and listen to the first episode with your campers
Grab a cookie and watch us celebrate YOU!
During Camp
Send your camper emails and view photos from camp each day
Listen to the daily podcasts on Sky Ranch Parent Camp to learn more about what your camper is up to!
Roommate Requests
Some campers enjoy coming to camp with a friend. Campers may request up to three roommates. Roommate Requests can be made in your online account up until two weeks before camp. When making a request, an email with instructions will be sent on your behalf to the other camper. Please note that both campers do not need to request each other, only one should make the request and the other accept. There is a limit of four campers in a Roommate Request group. This limit was created by our Summer Camp Leadership Team, as they have found that larger groups of campers are far less likely to individually connect with their amazing counselors and other campers. We cannot accommodate groups larger than four. All requests must have an ACCEPTED status at least 14 days before arrival.
Store Account/Ranch Bank
Each camper will be given a wristband that is attached to their Store Account, what we call Ranch Bank. This account is set up to manage camper's spending money. Because campers cannot carry cash on camp, we ask that parents put funds on their Ranch Bank to purchase snacks, souvenirs, gifts, books, apparel, toiletries, and much more. We recommend depositing $65 for each week of camp. This can be done at any time through your online account by selecting Store Account from your camper's itinerary. Unused Ranch Bank funds can be donated to the Sky Ranch Scholarships Program. If not selected as a donation, any amount over $5 will be refunded approximately two weeks after camp ends in the form it was received.
Airport Transportation
Transportation is available for campers flying in to DFW Airport, Dallas Love Field and Tyler Pounds. The cost for transportation is $130 each way per family. We ask that you please book your flights to accommodate the transportation schedule below:
ARRIVALS
DFW: Sunday 11:00AM – 2:00PM
Love Field: Sunday 2:00PM – 4:00PM
Tyler Pounds: Sunday 11:00AM – 2:00PM
DEPARTURES
DFW or Love Field: Saturday 10:00AM – 12:00PM
Tyler Pounds: Saturday 10:00AM – 12:00PM
Airport transportation is reserved and paid for through your online account. Select Transportation in your camper's itinerary. A flight number is required and must be provided to secure transportation in your online account.
Letters and Packages from Home
Receiving care packages and mail from friends and family is one of the highlights of camp! Most campers will receive mail/care packages at least one time during the week. On opening day, there is a mail drop station set up in the Legacy Center, where you can drop camper mail off after you have signed your camper into their cabin. Of course, we offer amazing pre-made care packages (SkyPacks) that can be purchased through your online account (select Pre-Orders) and delivered on the day noted. Our awesome Corner Store will also be open in the Legacy Center. Here you can purchase some great Sky Ranch gear to be delivered on the day of your choice to your camper's cabin. Please remember:
For the safety of all campers and staff, please do not include snacks with common airborne allergies such as peanuts, tree nuts, shellfish, etc.
Label mail/packages with Camper Name, Cabin, and Day of Delivery
We request that packages be no larger than a normal shoebox
Please package all food in a resealable container
Send only non-perishable food items and please remember no gum
Please do not send mail through USPS, FedEx, or UPS because delivery dates through these mail carriers are not guaranteed. Bring it with you to camp when you arrive on Sunday, and we will deliver it when you specify!
Camper Photos and Parent Emails
We have incredibly talented photographers who spend the whole week capturing your camper doing incredibly fun things! These pictures are uploaded daily for your viewing and purchasing pleasure. You'll definitely want to spend some time every day seeing the amazing fun happening at camp. You can add other family members (think grandparents or favorite aunts) to view the pictures under Manage Guests in your camper's itinerary. Also, we have a great email service so you can send your campers email during the week and let them know you are thinking about them. You can sign up under Send Emails in your online account.
Laundry Service
Laundry service is only available for campers staying multiple consecutive weeks. Please be sure to label all of your camper's clothing clearly. We do not recommend sending clothing that requires special care, is delicate, or expensive. Cost for this service is $16 per camper and can be secured by selecting Reservations on the itinerary in your online account and adding Laundry Service.