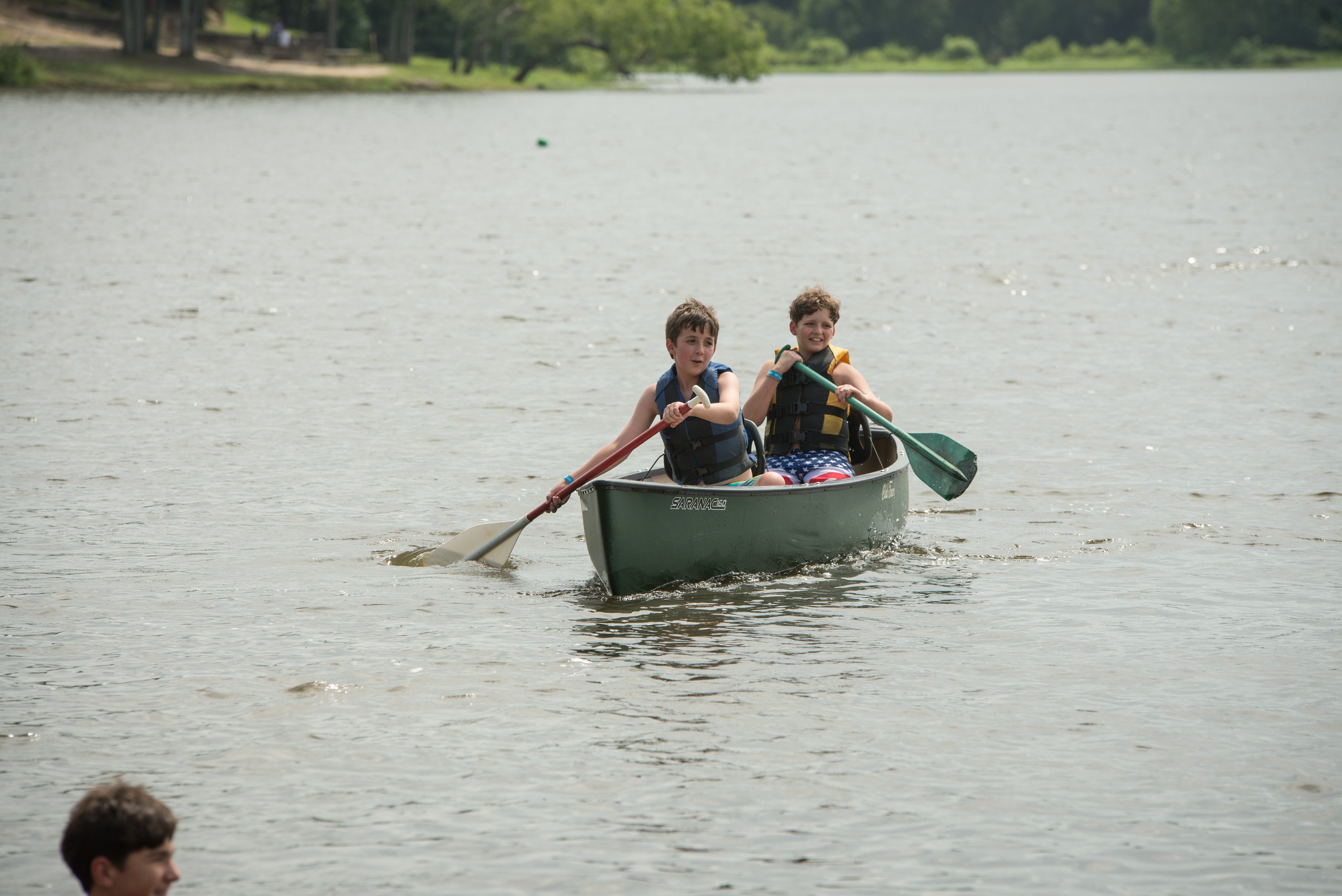 Pre-Camp Checklist
Texas Overnight Camps
Now
Log into your Online Account:

Confirm your account is paid in full.
Complete your Health Form and Terms & Conditions. (There's a new Participant Agreement this summer, so double-check it's signed for each of your campers!)
Sign up for Paintball/Horsemanship under Reservations.
Order your Camper Tee, Skypacks, and Snack Packs!
Confirm your Roommate Requests.
Add funds to your Store Card.

Download the Bunk1 App and log in using your Sky Ranch account information. Make sure notification are turned on so you can recieve important updates about camp.
2 Weeks Before Camp
1 Week Before Camp
Don't forget your night event clothes.
Camper Medication:

Must be in a labeled prescription bottle. Learn more about medication, lice protocol, and health policies here.
Day Before Camp
Keep an eye on your email for the Health Questionnaire. (It's required!)
Facial Recognition! Upload a clear photo of your camper's face to the Bunk1 App so you can be notified when new photos of your camper are uploaded to the app each day!
Day of Camp
Decorate your car!
Bring your driver's license - it's required!
Don't forget your camper mail/care packages. We have new restrictions this year!
Check the temperature of every person in your car before your come. It must be under 100!
Listen to the Parent Camp Podcast in iTunes or Google Play with your campers.
Head to your favorite place on earth! View Map
During Camp
Send your camper emails and view their photos each day with the Bunk1 App.
Listen to the daily podcasts on Sky Ranch Parent Camp to learn more about what your camper is up to!
Roommate Requests
Campers may request up to 3 roommates through their online account. We cannot accommodate groups larger thatn 4. When making a request, an email with instructions will be sent to the other camper. Please note: only one should make the request and the other should accept. All requests must have an ACCEPTED status at least 14 days before arrival.
Store Account/Ranch Bank
Each camper will be given a wristband that is attached to their Store Account, what we call Ranch Bank. Because campers cannot carry cash on camp, we ask that parents put funds on their Ranch Bank to purchase snacks, souvenirs, gifts, books, apparel, and much more. We recommend depositing $65 for each week of camp. This can be done at any time through your online account by selecting Store Account from your camper's itinerary. Unused Ranch Bank funds can be donated to the Sky Ranch Scholarships Program. If not selected as a donation, any amount over $5 will be refunded.
Letters and Packages from Home
NEW FOR 2020!
Receiving care packages and mail from friends and family is one of the highlights of camp! In order to comply with standards set by the CDC, we've made a few changes in the restrictions for this summer, including number of packages and types of packaging. Here's everything you need to know!
Packaging (NEW)
We will NOT accept plastic packaging or containers this summer. Large paper envelopes and small cardboard boxes are all great options. Please Note: Boxes can be no larger than a shoe box and everything MUST be sealed.
Delivery (NEW)
To comply with CDC recommendations, we will only be delivering packages on Tuesday and Thursday this summer. Limit 1 package per camper on each these days.
We will not be receiving packages sent through UPS, FedEX, or the US Postal Service.
We will deliver any number of letters in flat envelopes Monday - Thursday.
The Items
Snacks, a journal, small trinkets or games, a note to your camper. You know your camper best! Food must be sealed, and please do not send gum! For the safety of all campers and staff, please do not include snacks with common airborne allergies such as peanuts, tree nuts, shellfish, etc.
Labeling
Your package or letter needs 3 things: Camper's Name, Cabin Number, and Day of Delivery. (Mon - Thurs for letters. Tues or Thurs for packages)
Drop-Off
On Sunday, drop off your letters and packages with Camp Works in the parking lot when you arrive.
Of course, we offer amazing pre-made care packages (SkyPacks) that can be purchased through your online account (select Pre-Orders) and delivered every day. Our awesome Corner Store will also be open in the Legacy Center on Sunday for you to make purchases and send to your camper during their week!
Camper Photos and Parent Emails
We have incredibly talented photographers who spend the whole week capturing your camper doing incredibly fun things! These pictures are uploaded daily for your viewing and purchasing pleasure. You'll definitely want to spend some time every day seeing the amazing fun happening at camp! To view photos, and send your camper emails while they are at camp, download the Bunk1 App and log in using your Sky Ranch account information. This summer, we will not be posting photos on Friday.