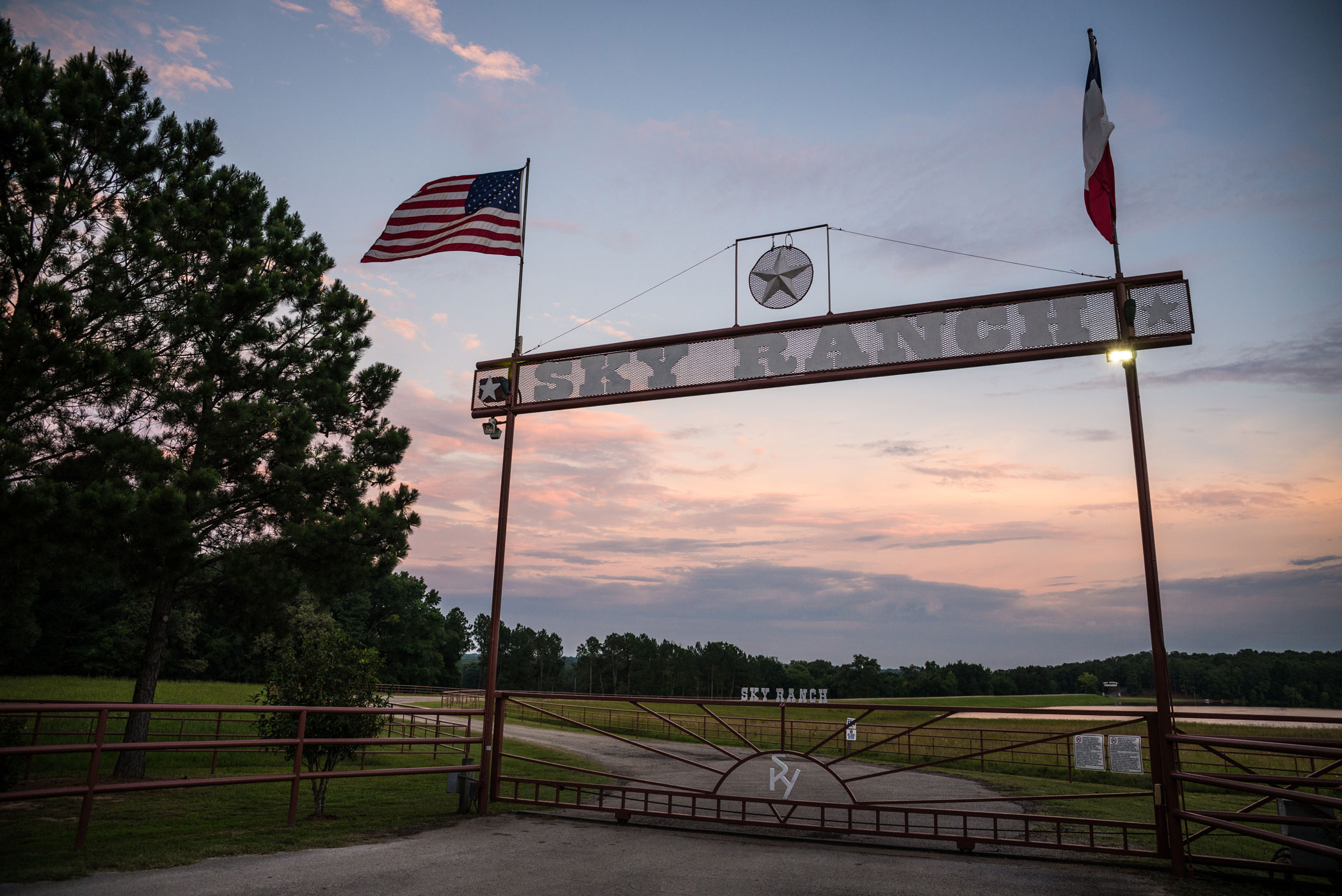 Packing List
Texas Overnight Camps
What to Bring to Summer Camp
Required Items
Please make sure to label all of your camper's belongings!
| | |
| --- | --- |
| Clothing | T-shirts/tops (no strapless) |
| Blue jeans/long pants | Shorts (modest length please) |
| Raincoat/poncho* | Lightweight jacket/fleece |
| Tennis shoes (2 pair) | Swimsuit (one-piece only) |
| Clothes to get dirty | Water shoes or old sneakers |
| Baseball cap/hat* | Twin bed sheets/blankets/sleeping bag |
| Night event costumes | Pillow & pillow case |
| Water bottle* | Towels (shower & beach)* |
| Socks | Toiletries* |
| Hand sanitizer | Pajamas |
Optional Extras
| | |
| --- | --- |
| Disposable cameras | Flashlight* |
| Sunscreen | Laundry bag |
| Insect repellent | Wash cloth |
| Bible/journal/pens* | Care packages** |
| Stationery/stamps* (Pre-addressed please) | |
* For your convenience, these items are available for purchase at the Corner Store, located in the Legacy Center.
** Care packages - We have some new restirections this year to comply with CDC recomendations. Learn more about care packages on the Pre-Camp Checklist page. Sky Ranch also offers the option to purchase pre-made Sky Packs for cabin delivery. These can be purchased through your Online Account
Helpful Hints
Please pack using a large suitcase or trunk (no larger than 40Lx37Wx16H)
Each evening we have a themed night event and encourage your campers to dress up and get in "costume!"
Don't buy a lot of new clothing - this is camp, and we will most likely get wet and dirty!
Use ziplock bags to waterproof items.
Don't send anything that you consider irreplaceable.
Clearly and boldly label all of your child's belongings.
Strapless clothing, mini-skirts, two-piece swimsuits or t-shirts with large cut outs are not allowed.
All shorts must be a modest length (fingertip length) and we have a NO ROLL rule.
For Young Riders & Sky Fillies Rodeo Camps
Camper will need riding boots.
If your camper is bringing their own horse to camp, please remember to bring buckets, feed, supplements, and all tack required for your horse for the week. If using a Sky Ranch horse, all of the above will be provided.
A riding helmet is required. If you do not have a helmet, Sky Ranch will provide one.
We will divide into teams for the Rodeo, so please pack both a red and a blue shirt.
What NOT to Bring to Summer Camp
| | | |
| --- | --- | --- |
| Any web-enabled devices | Cell phones | Alcohol |
| Tobacco products | iPads/tablets | Fireworks |
| Handheld video game systems | Computers | Bikes |
| Paintball guns and gear | Skateboards | Illegal drugs |
| Skeet shooting equipment | Wake boarding equipment | Climbing gear |
| Weapons (including pocket knives and multi-tools) | Money (please see Ranch Bank) | Archery equipment |
| Personal sports equipment | Pets | Scooters |
Any electronic device that can access the internet breaches our security policy. If discovered by a counselor, it will be collected and stored until the end of the camper's session. In addition, Sky Ranch cannot be responsible for lost or broken articles. Please do not bring anything that would break easily or cause loss if misplaced.