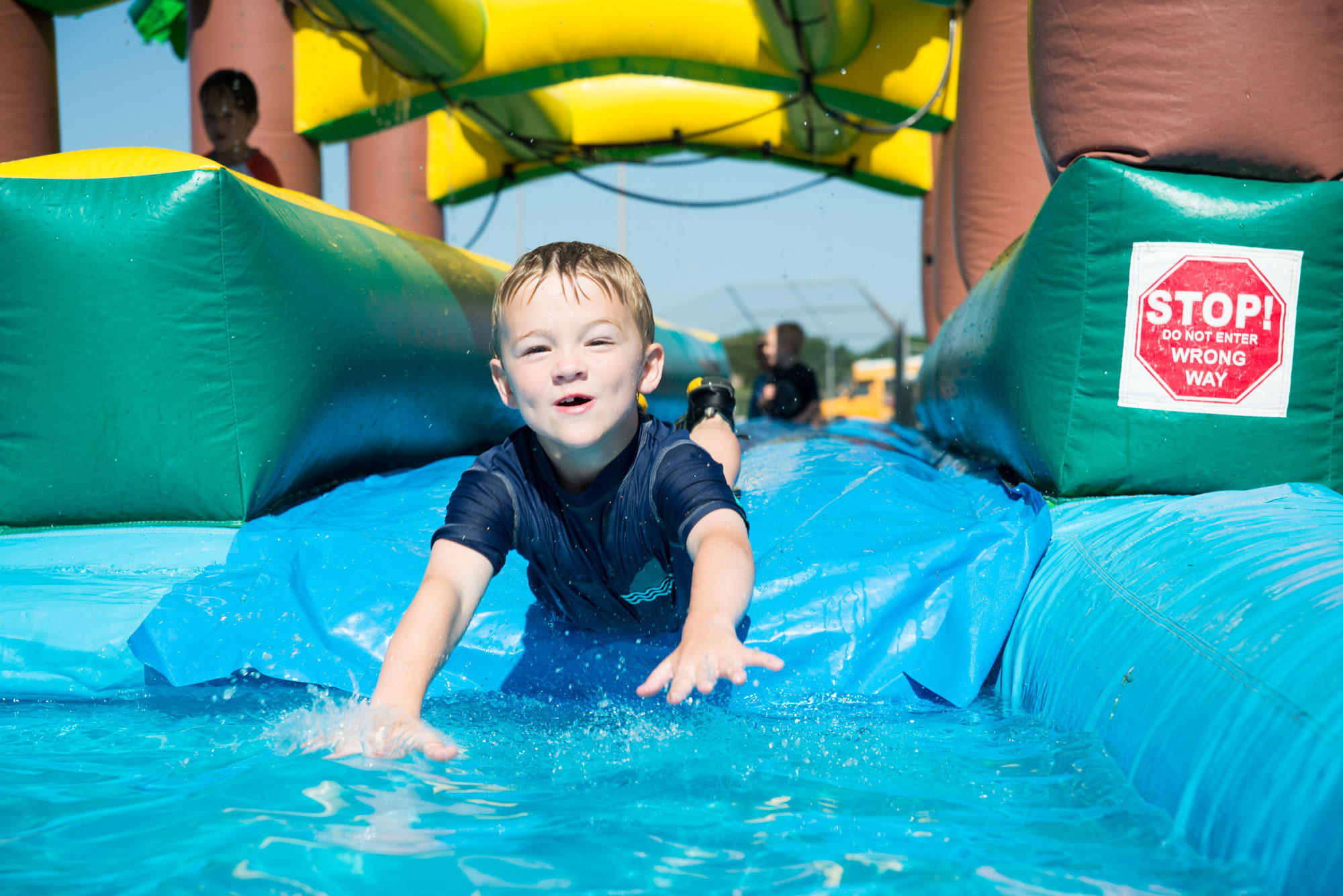 Arrival & Departure
Texas: Launch Camp
Check-in and Out Information
Check-in time is Monday through Friday at 9:00 am. There will be no one to handle the registration or care for campers before this starting time. If your child will be late or absent, please call Sky Ranch's Launch Camp Manager. Pick-up Monday through Thursday is at 4:00 pm. If your child will be picked up early, please notify us when you drop your child off. Friday pick-up is following the Closing Ceremony, which begins at 3:00 pm.
In case of emergency, please contact the appropriate site coordinator. Parents will receive a card with the contact information of each site coordinator at check-in on Monday. Site Coordinator phones will only be available during day camp hours. During off camp hours, please email LaunchCamp@SkyRanch.org.
Camper Check-Out Policy
Campers leaving camp will be released only into the care of their parent or legal guardian. Before you pick up your child, you will be required to show your driver's license to your child's counselor, place your signature on the check-out form, and note the time of pick-up. Campers will not be released to an individual for any reason without following the check-out policy. No other person may pick up your child without written permission from YOU, the parent or legal guardian. Please fill out the Authorized Pick-Up information in your online account.
Lost and Found
Our goal is to not have any! Help us by labeling EVERYTHING your child brings and by making sure that you have all of their belongings before you leave each day. Sky Ranch cannot be responsible for lost or broken items.
Lunch
We will have a 30-minute lunch period each day. Please send your child with a sack lunch and drink. Sky Ranch will provide a daily snack in the afternoon before check-out.
Closing Ceremony
Our Launch Camp closing ceremony, which you and your family are invited and encouraged to attend, begins at 3:00 pm on Friday. During this time, each child will be given an award to acknowledge their hard work at camp. It will be a time for you to interact with your child, their counselors, and hear stories about the week. We hope you will all attend.