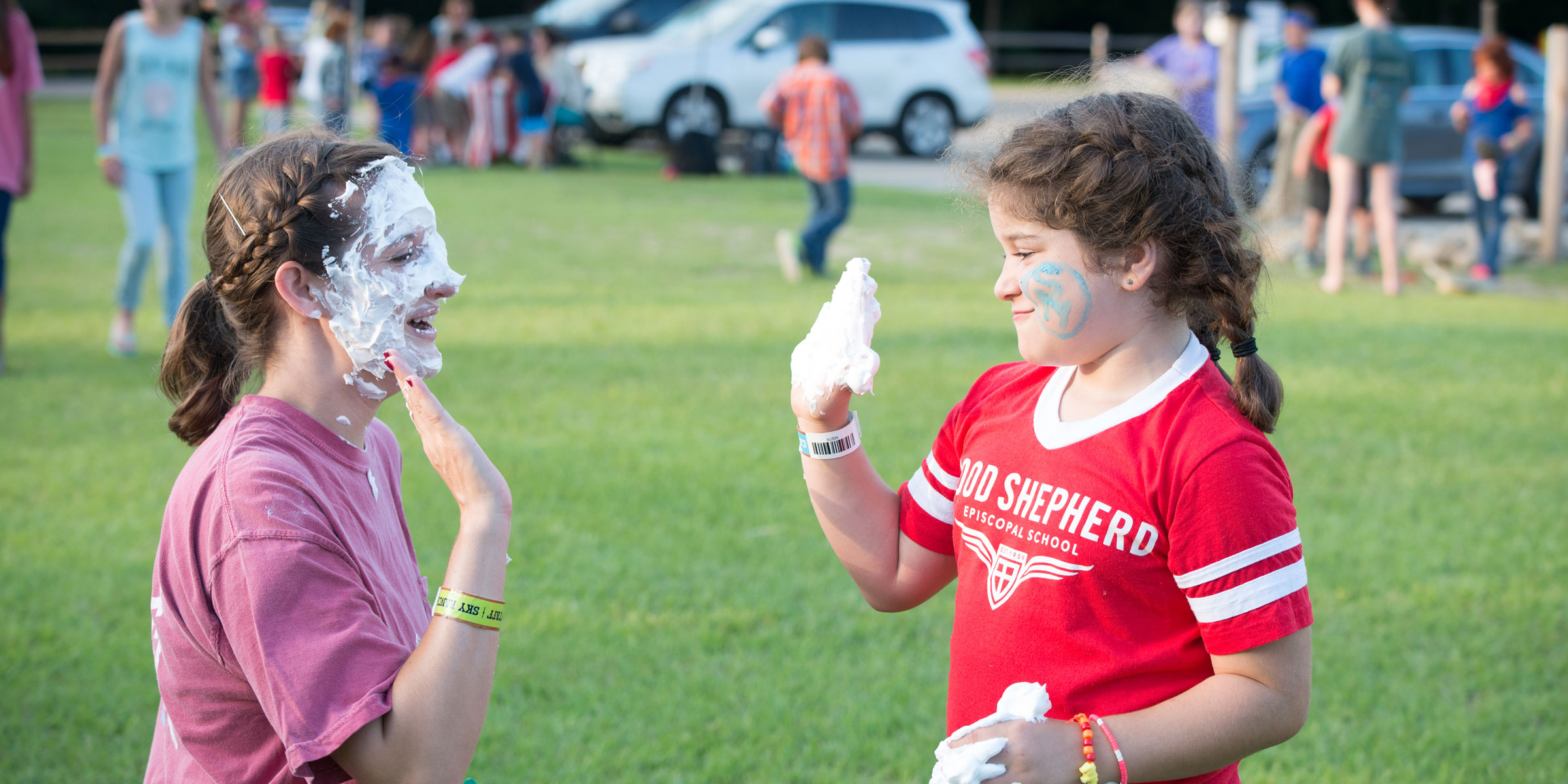 Scholarships
Support Sky Ranch Scholarships
Scholarships provided by generous donors like you are the key to ensuring that youth and families facing circumstances beyond their control have an opportunity to experience all Sky Ranch offers.
It's also a way for your family to impact the life of a child for eternity!
It is our hope that Sky Ranch would never have to turn away a child because of financial need. Scholarship support is how we fulfill that goal.
Additionally, through the support of donors, military families spend a valuable week away at Family Camp, youth are provided scholarships to attend leadership camp and at-risk children attend a dedicated session called TRU Camp.
Collaborative Partners
God has placed it on our hearts to serve children who are at-risk and underserved. Because over 85% of these campers come from West and South Dallas, Sky Ranch has initiated partnerships with some of Dallas' most effective non-profits working with these same communities.
Children from the following organizations were able to attend camp this summer because of the generosity of our donors. These agencies are making a significant positive impact in Dallas and are guided by the same Christian principles and goals as Sky Ranch. These partnerships therefore double the impact these agencies are having.
West Dallas Community School
Reconciliation Outreach
Bridgebuilders
Interfaith Housing Coalition
Angel Tree Prison Ministry
New Friends New Life
Angola Prison
All Things Made New
2019 Skylights
748
Global First Time Decisions for Christ
94%
Of Parents Surveyed Indicated Sky Ranch Leaves a Lasting Impact on Their Child's Life
97%
Of Kids Surveyed Indicated a Desire to Come Back
410
Families Served at Family Camp
As a 501(c)(3) not-for-profit organization, we rely on the support of donors who believe in the ministry of Sky Ranch.
Gifts can also be mailed to:
Sky Ranch Development Office
7616 LBJ Freeway, Suite 500
Dallas, Texas 75251
469-484-4840

Sky Ranch is a 501(c)(3) charitable organization and a member in good standing with the Evangelical Council for Financial Accountability (ECFA). All gifts are tax-deductible. We will mail you a receipt of your donation specifying the gift and amount.